grapeseed PRODUCTS FOR OILY SKIN
Clearer, Brighter, & Calmer Skin in 3-8 Weeks
Grapeseed Products For Oily Skin Clear, Brighter, & Calmer Skin in 3-8 Weeks
Excess oil. Early morning shine. You worry that your skin looks greasy. But worst of all? It feels unclean. Then there's breakout after breakout from pore-clogging impurities.We know first-hand that having an oily skin type can leave you feeling lacklustre. We also know finding skincare solutions that remove impurities and unclog pores without drying your skin or leaving a greasy residue can be challenging.

Here's the good news. You don't need tons of lotions and potions to nourish your skin back into balance. You need a few hardworking products with carefully selected actives that support your oily skin type.

Enter grapeseed oil for oily skin. The naturally occurring decongestant gently removes excess sebum and dead skin cells, leaving your skin feeling very clean and soft. Keep reading to discover results-driven products that can make your oily skin clearer, brighter, and calmer in as little as three weeks.
"Bought this product [Vitamin C Elixir] out of curiosity as I wasn't sure I'd like/suit a facial oil….but this product has become one of my go-to's. I've not stopped using it since I got it! The results are incredible - my skin is brighter, my areas of dry skin have gone, and it doesn't leave my skin greasy🙌🏼 highly recommend!!"
- Paula | Verified Reviewer
"I started using this brilliant product 2 years ago. It's perfect for my skin. First product I found that works for me. It's gorgeous. Clears my skin, feels so clean afterwards. My skin looks clean and feels clean. It's not at all drying, but skin feels great afterwards. My sister is now using it from my praise of it."
- Cait E. | Verified Reviewer
"This balm has the most heavenly, relaxing scent, which makes taking your makeup off such a treat! I have acne-prone skin, and this product really helped to clean my skin thoroughly, leaving my skin clean and clearer with a gorgeous glow!"
- Fiona | Verified Reviewer
With a little patience and the right skincare routine for your face, including carefully selected products formulated in a way to mattify skin and reduce that excess oil production, you can reduce the issues associated with excessive oil production.

Whether you're suffering from an oily face all over or have specific oily areas such as an oily t-zone, oily eyelids, or forehead, you can take control and mattify shine.

At Skinician, we are committed to providing multi-functional skincare solutions that tackle a range of skin concerns, including excessive oiliness. Our specially formulated products aim to control oil production while ensuring your skin remains nourished and healthy.

With the correct routine and targeted skincare products, you can transform your skin, boost your confidence, and truly feel like your best self.
Best Grapeseed Oil Products to Help Oily Skin
Skincare products with grapeseed oil are ideal for oily skin types. Here's why. Grapeseed oil naturally hydrates, so your skin won't overcompensate for dryness by producing excess oil. Then, it's non-comedogenic, meaning it won't clog your pores, helping you avoid breakouts. Plus, grapeseed oil absorbs and sweeps away impurities without leaving a greasy residue. If you have oily skin, we recommend the Purifying Cleansing Gel, Cleansing Balm, and Vitamin C Elixir. Each product contains a perfect blend of grapeseed oil and other actives that help keep your skin oil-free, clear, and calm.

SKINCARE EXPERT TIP: You'll find the Purifying Cleansing Gel in our limited edition Minimal Skincare Gift Set for Oily Skin. The set costs £41.00 and comes with £67 worth of products, including the Purifying Toner and Purifying Day Moisturiser. You'll also get free delivery and three free product samples with your purchase.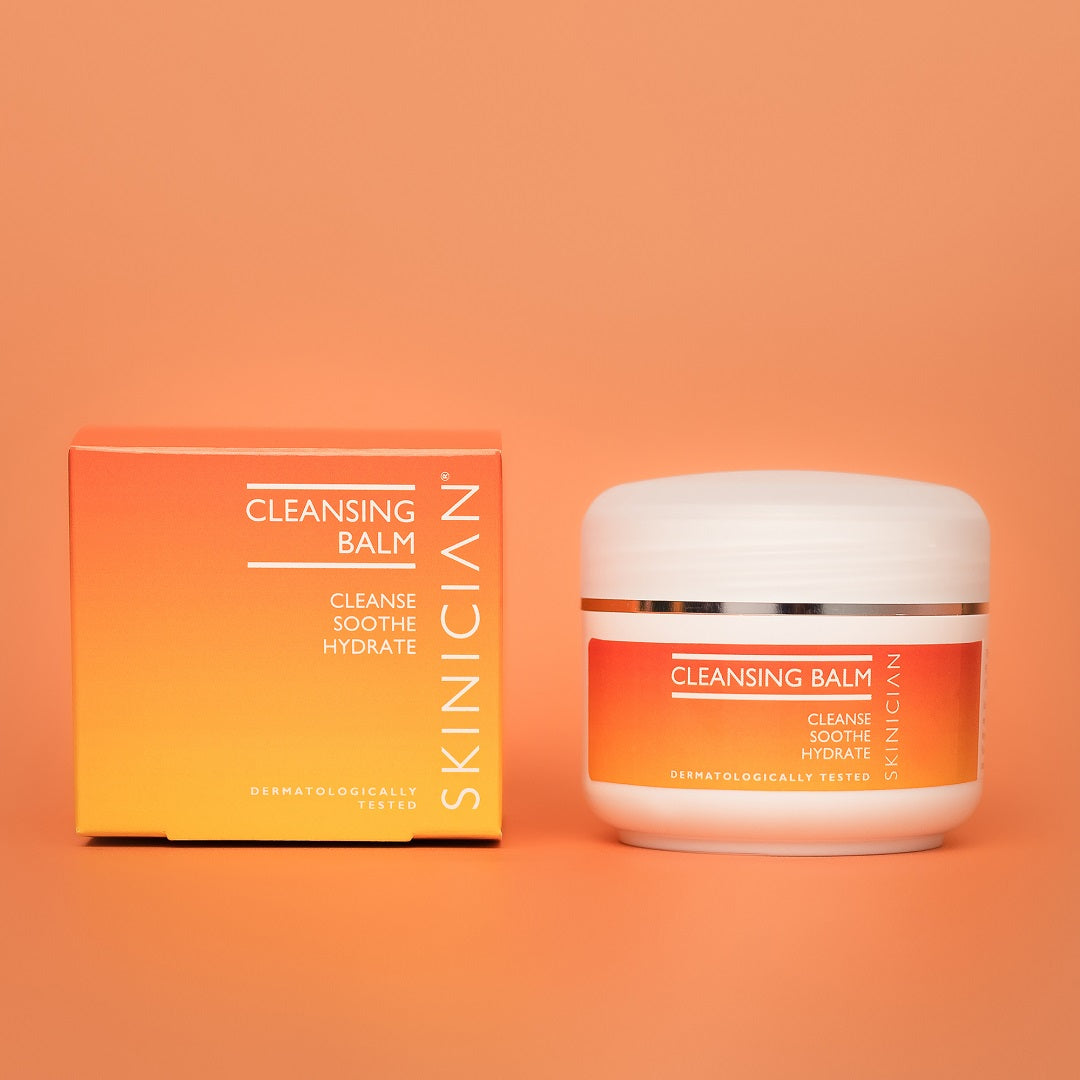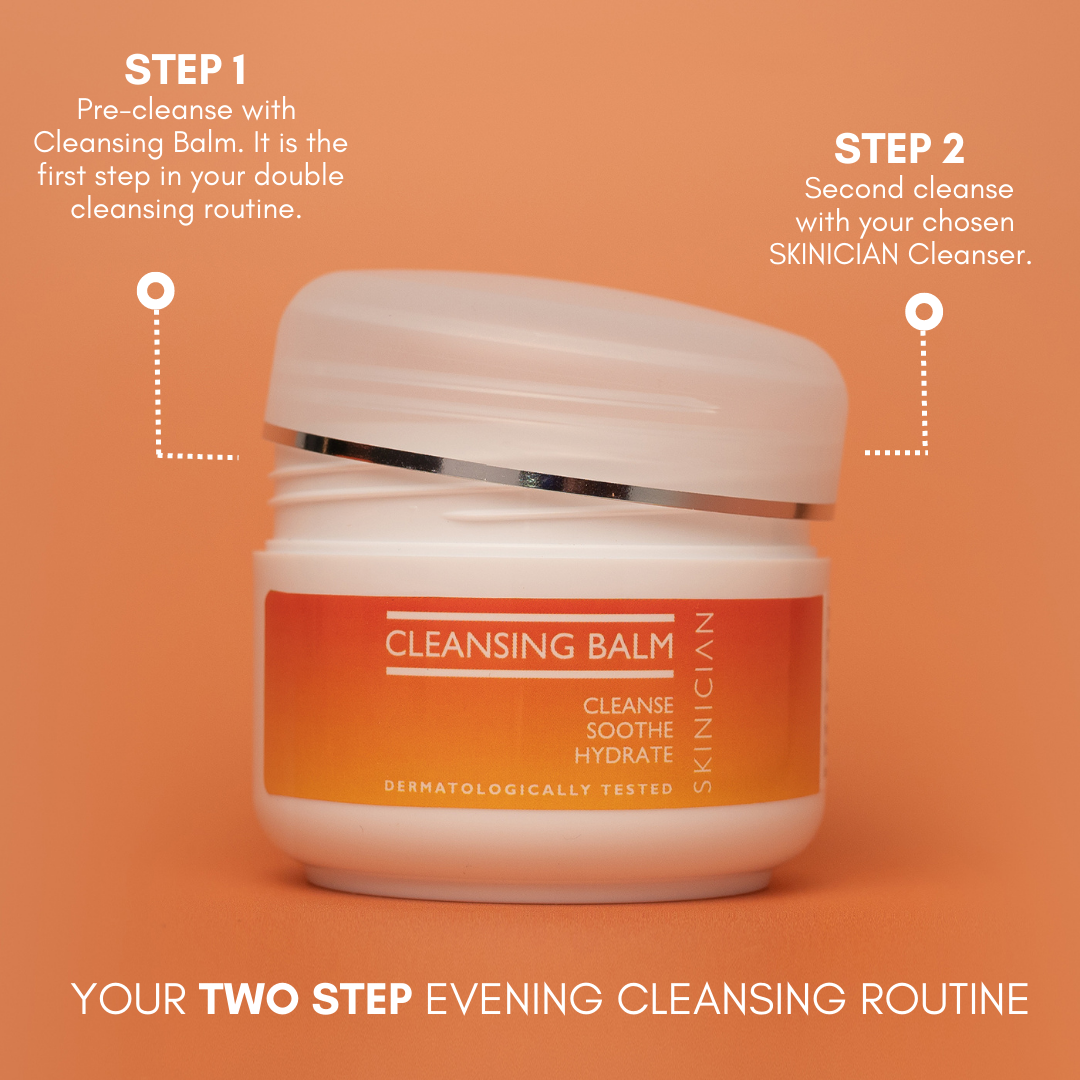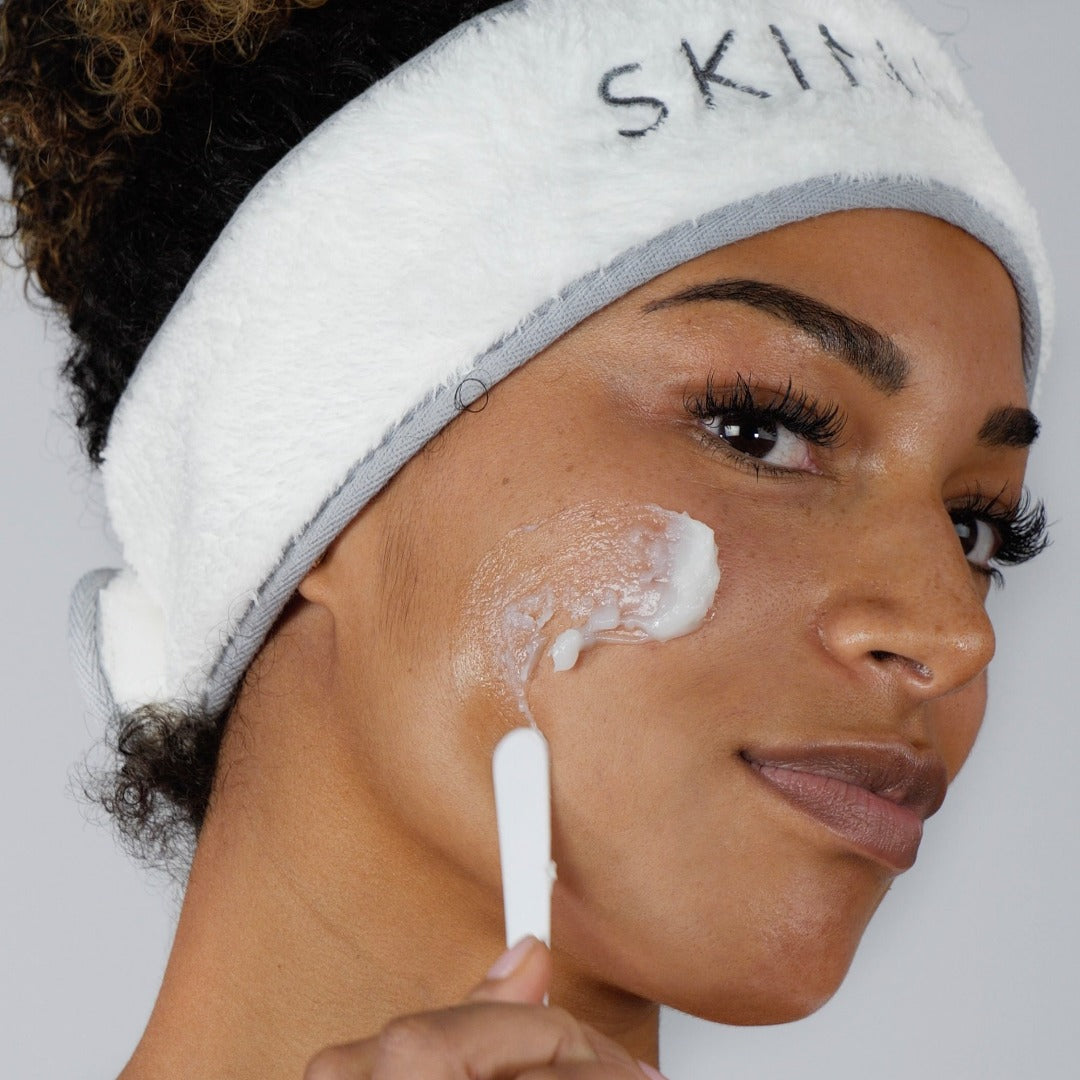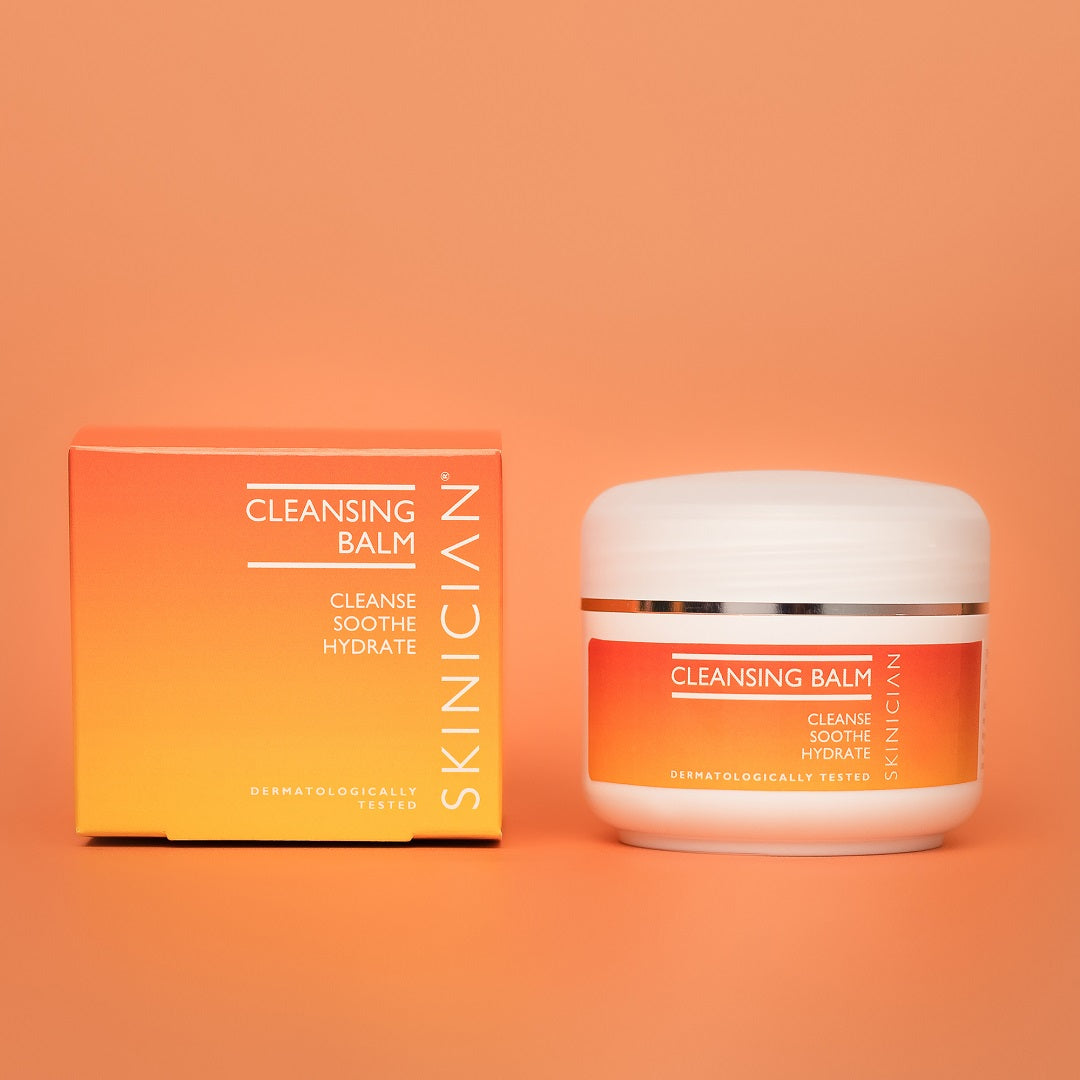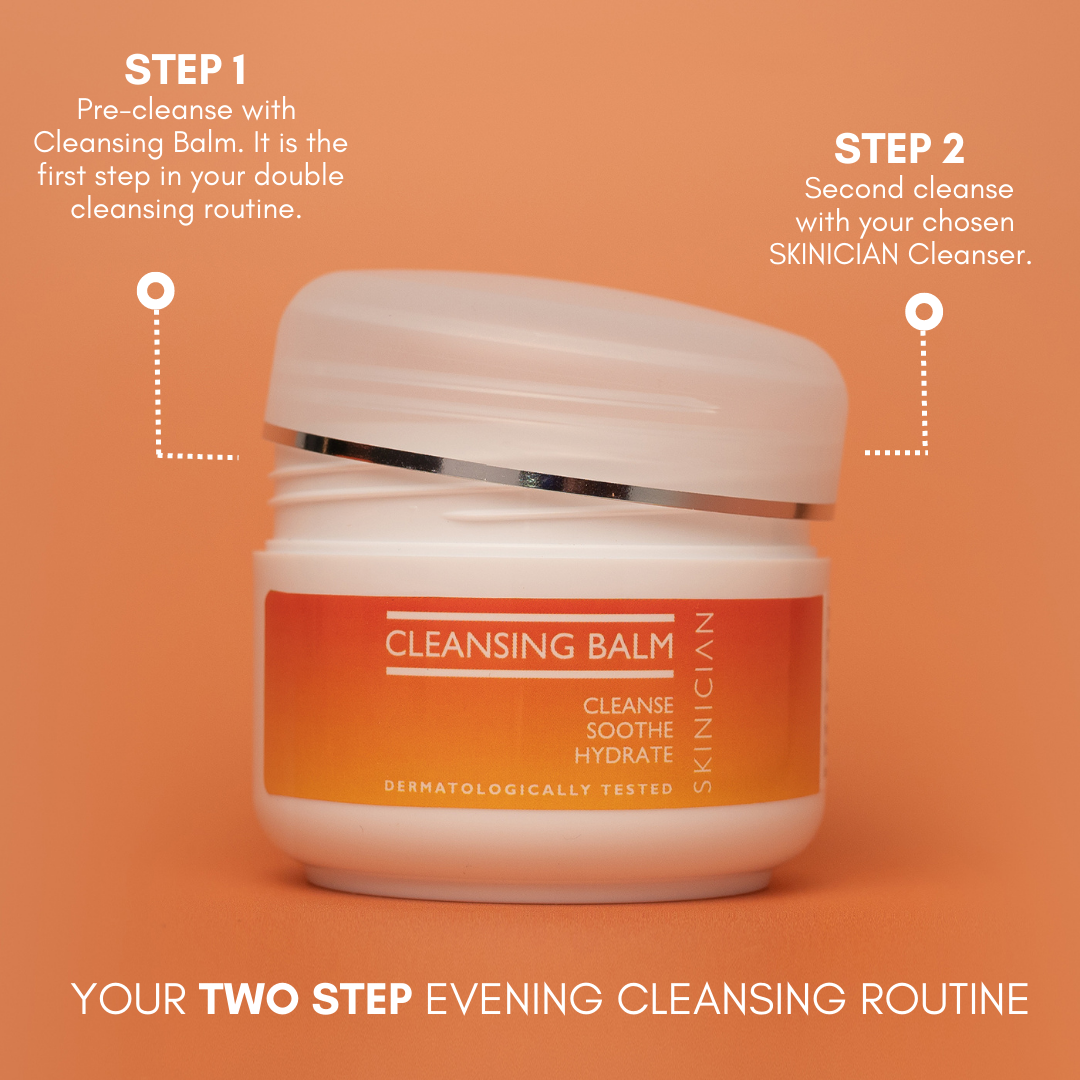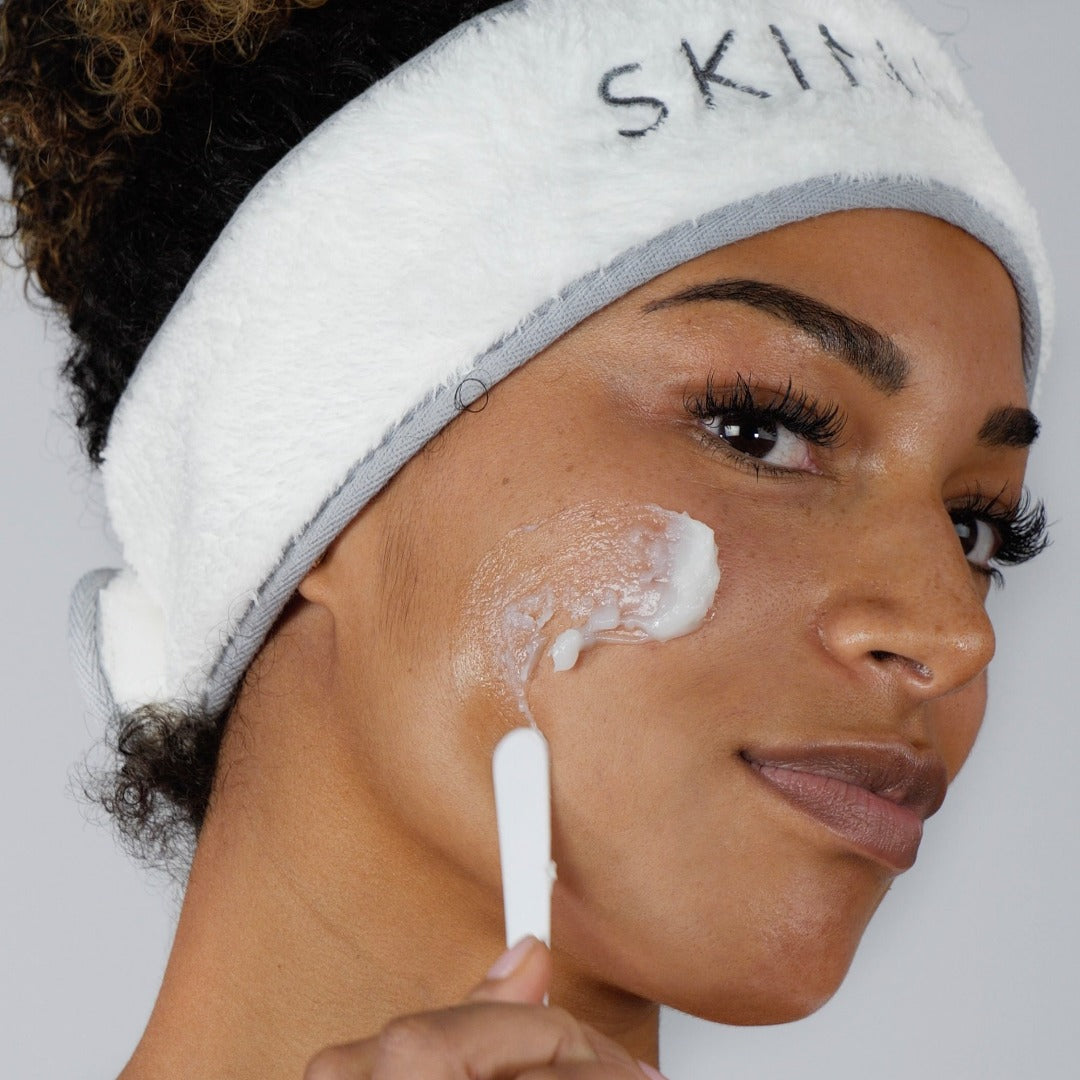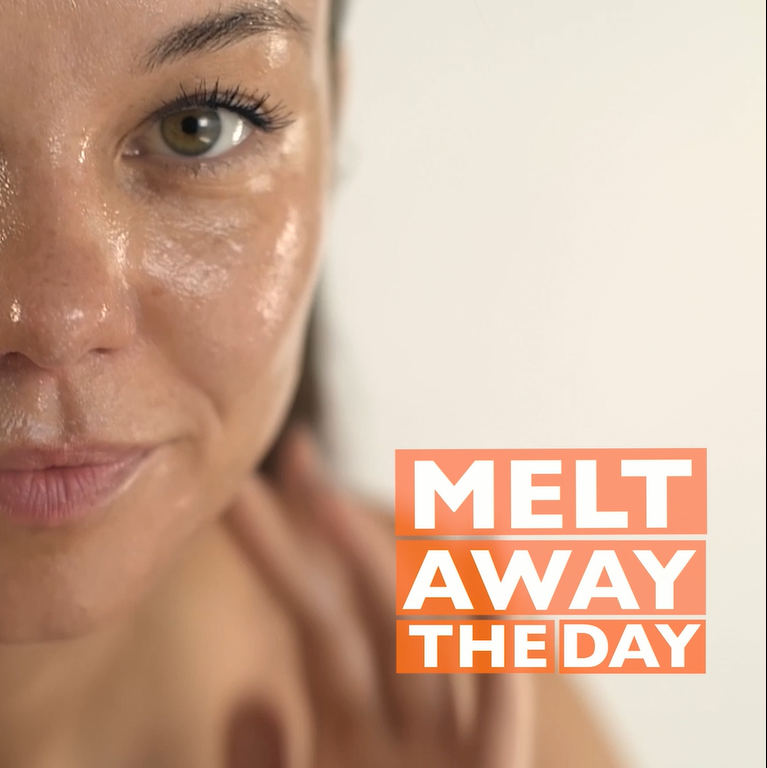 Cleansing Balm 100ml
The Cleansing Balm is the perfect gentle product for your double-cleanse routine. Before applying the Purifying Cleansing Gel, use the balm and watch makeup and impurities melt away. And like the cleansing gel, it works without stripping your skin's natural oils.
"Love using this at night to remove makeup. So easy to move across the skin and leaves face feeling very clean and soft."
- Sophie | Verified Reviewer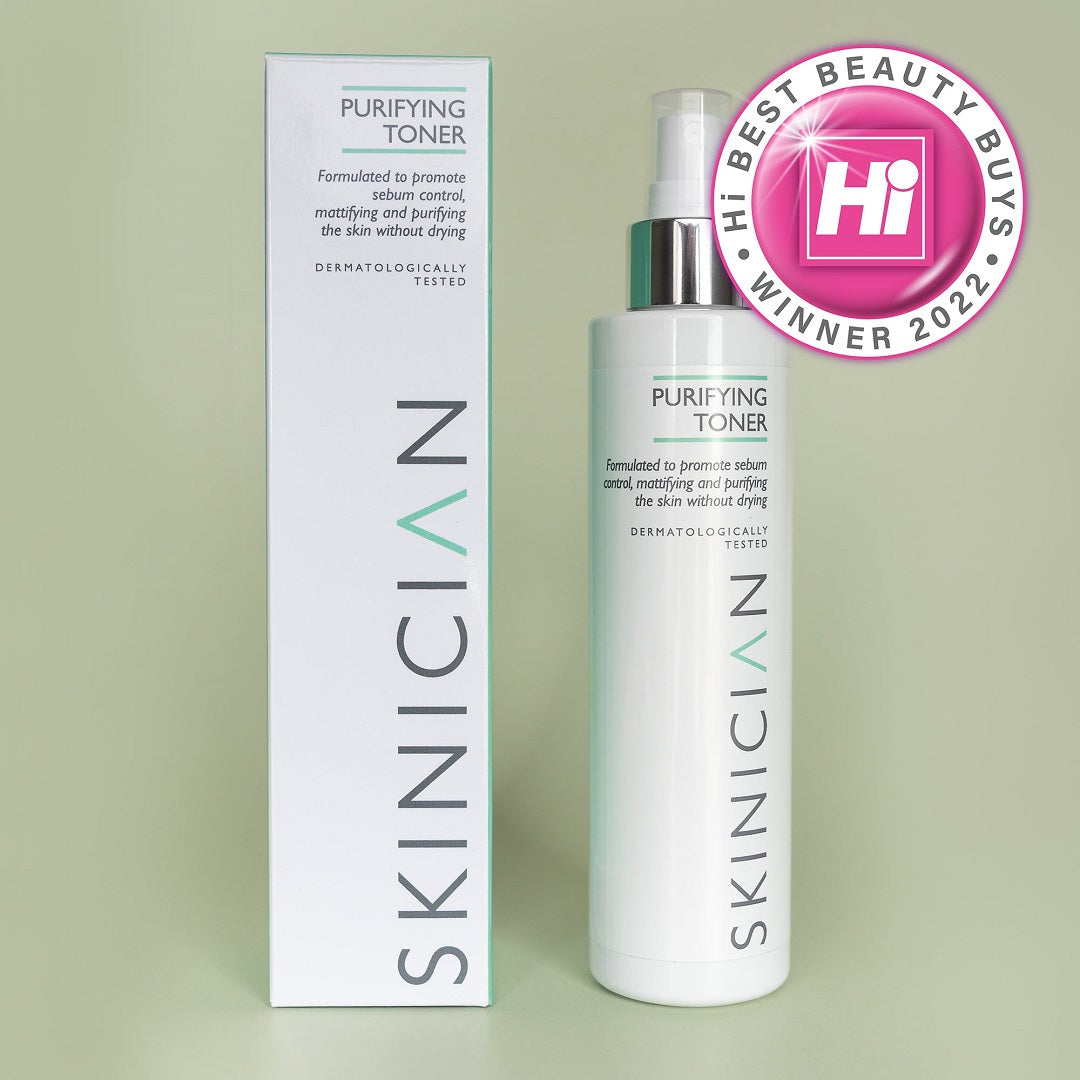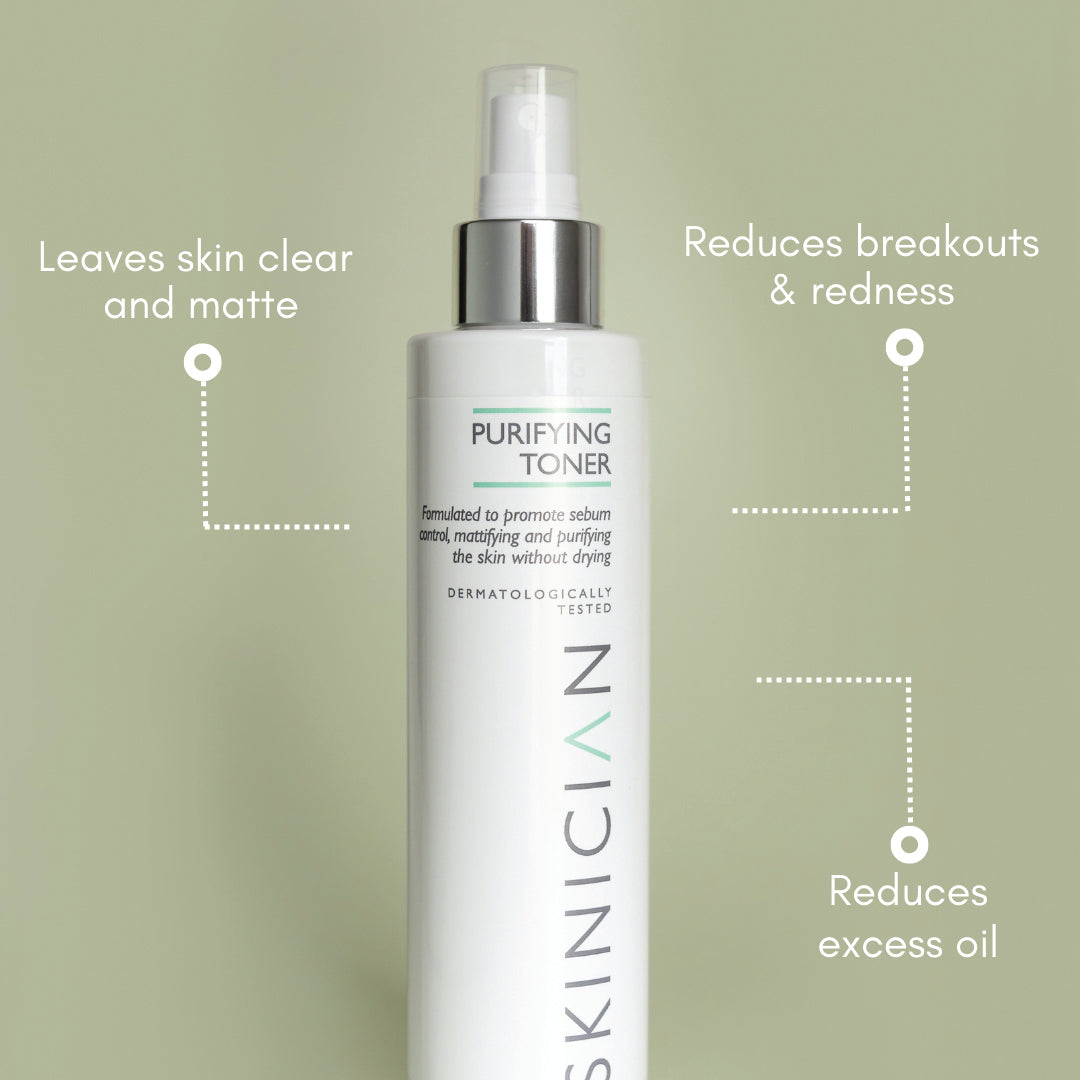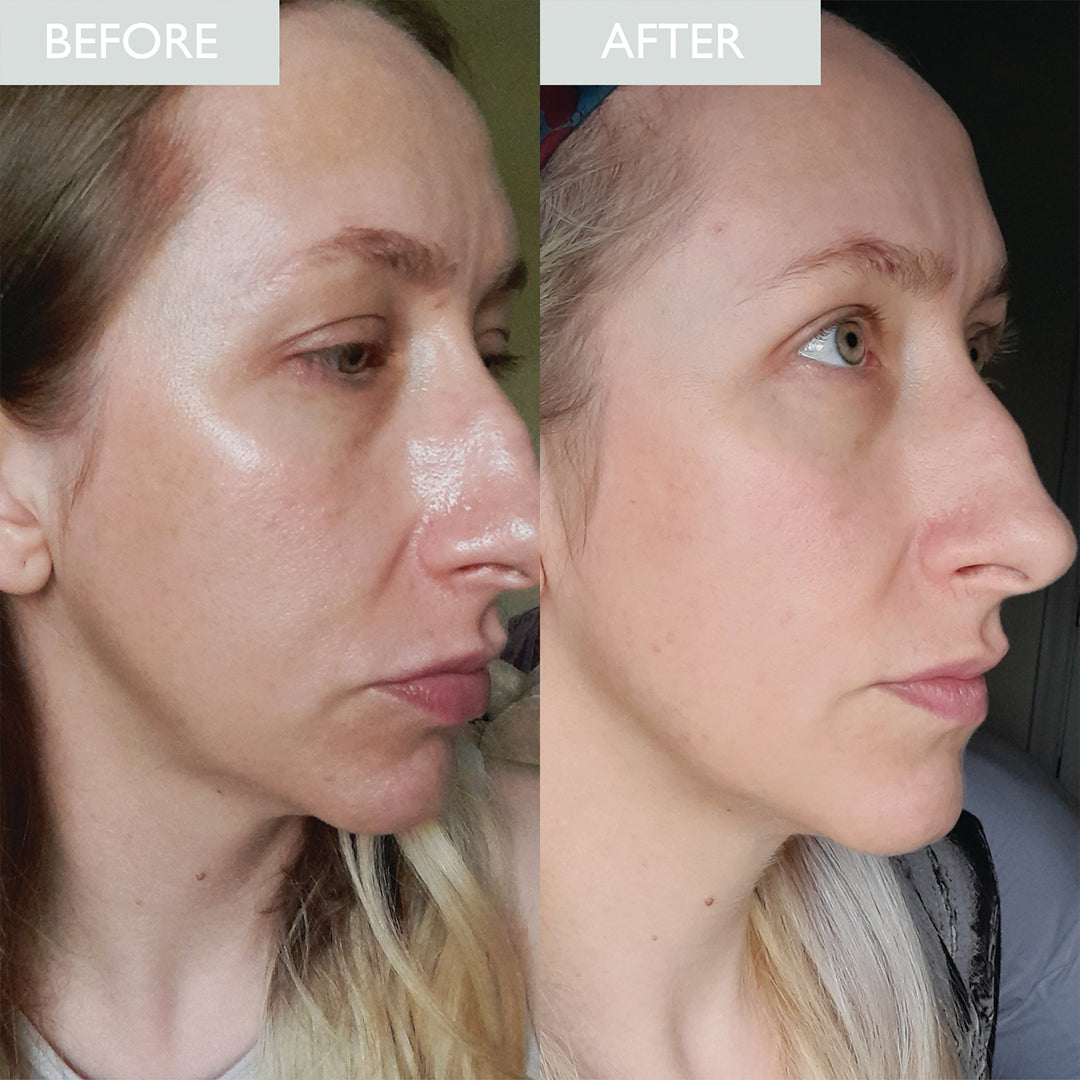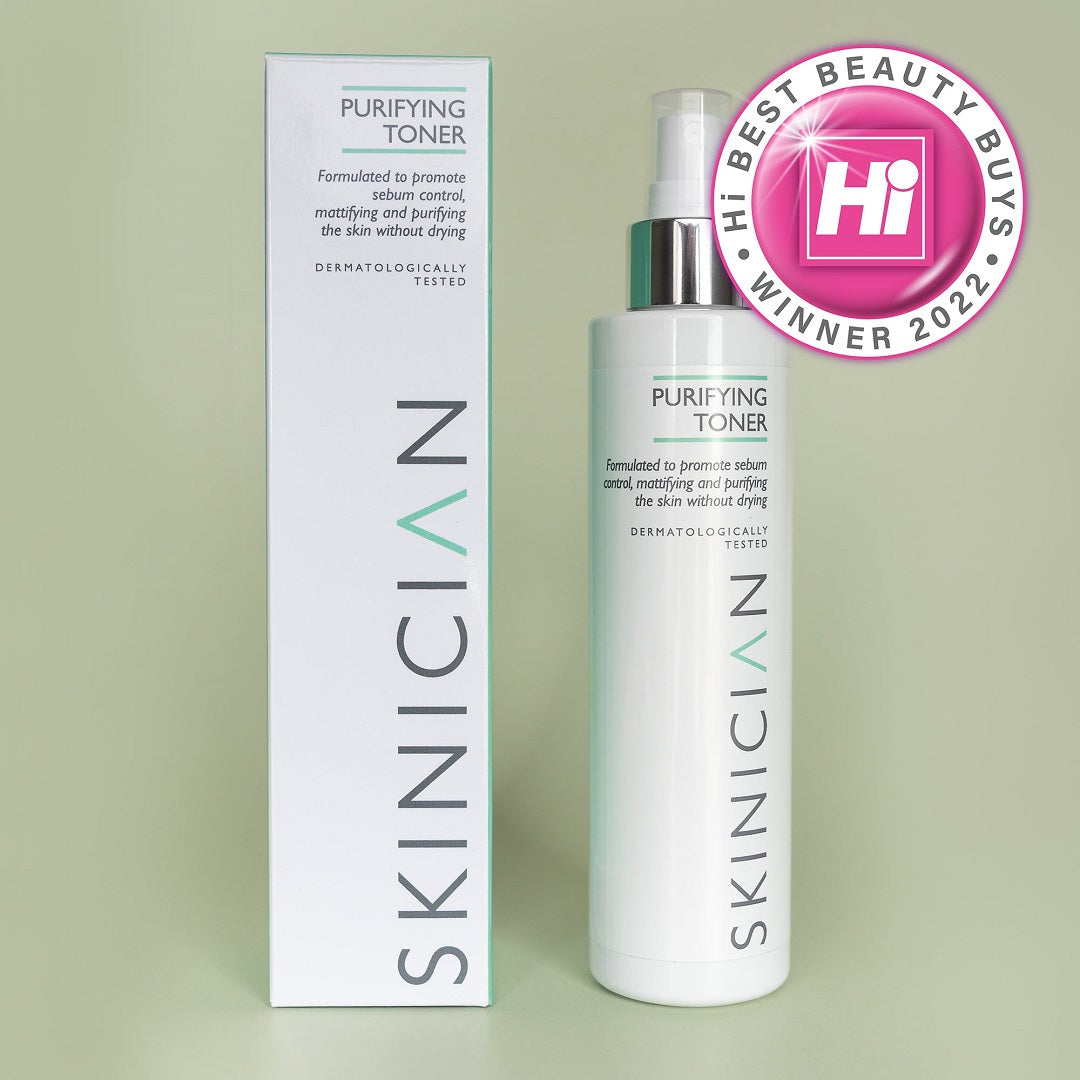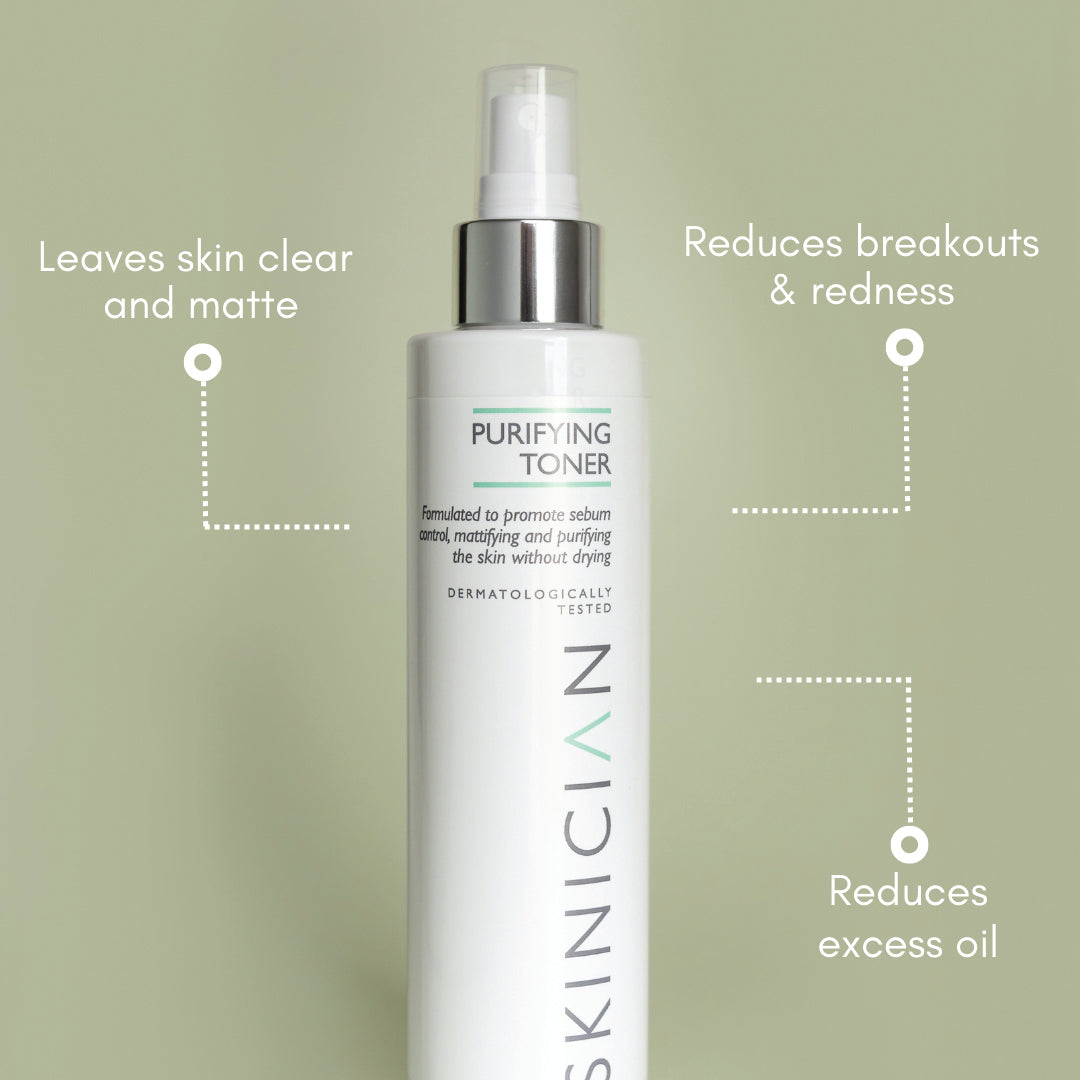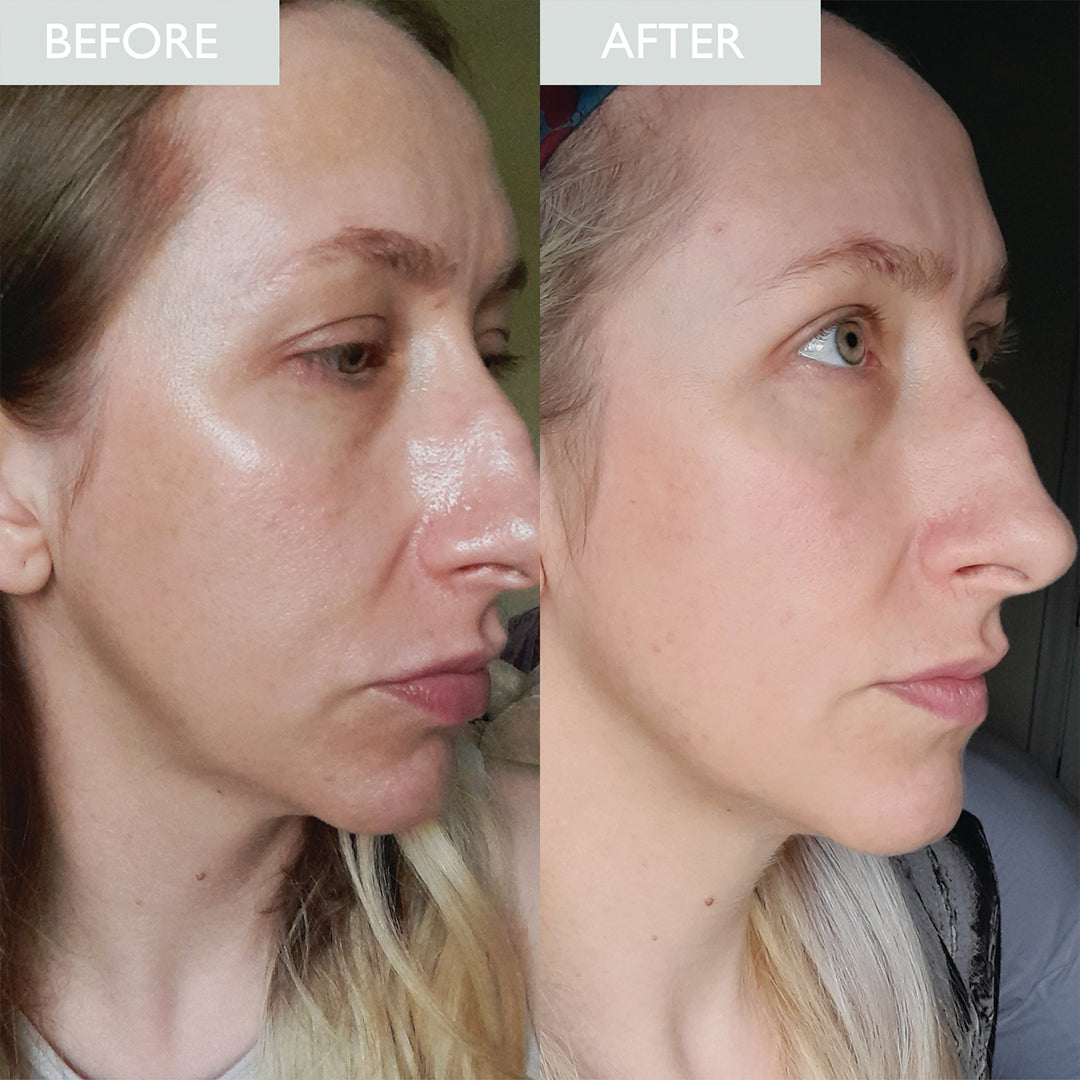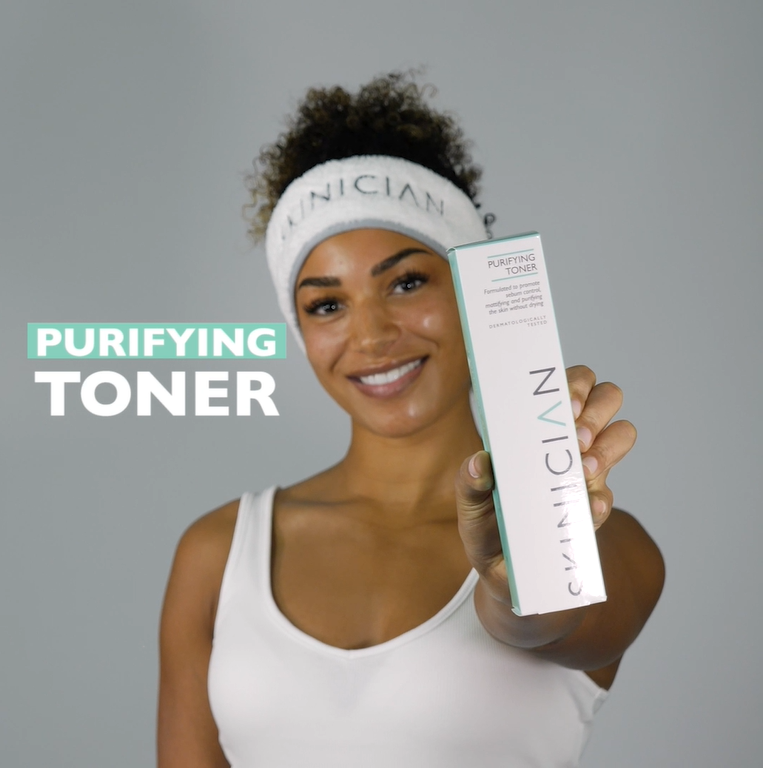 Purifying Cleansing Gel 200ml
The Purifying Cleansing Gel with grapeseed oil provides a nourishing deep clean without leaving your skin feeling tight, dry, and flaky. It's ideal if you struggle to keep your skin and makeup from going shiny throughout the day. Plus, the linoleic acid found in grapeseed oil will help strengthen your skin's barrier, reducing redness and inflammation caused by breakouts.
"This has to be the best cleanser I've ever used. I have oily skin and struggle on a daily basis to keep my makeup from going shiny. This used, along with the Purifying Toner and Purifying Day Moisturiser, have solved this issue for me... "
- Paula | Verified Reviewer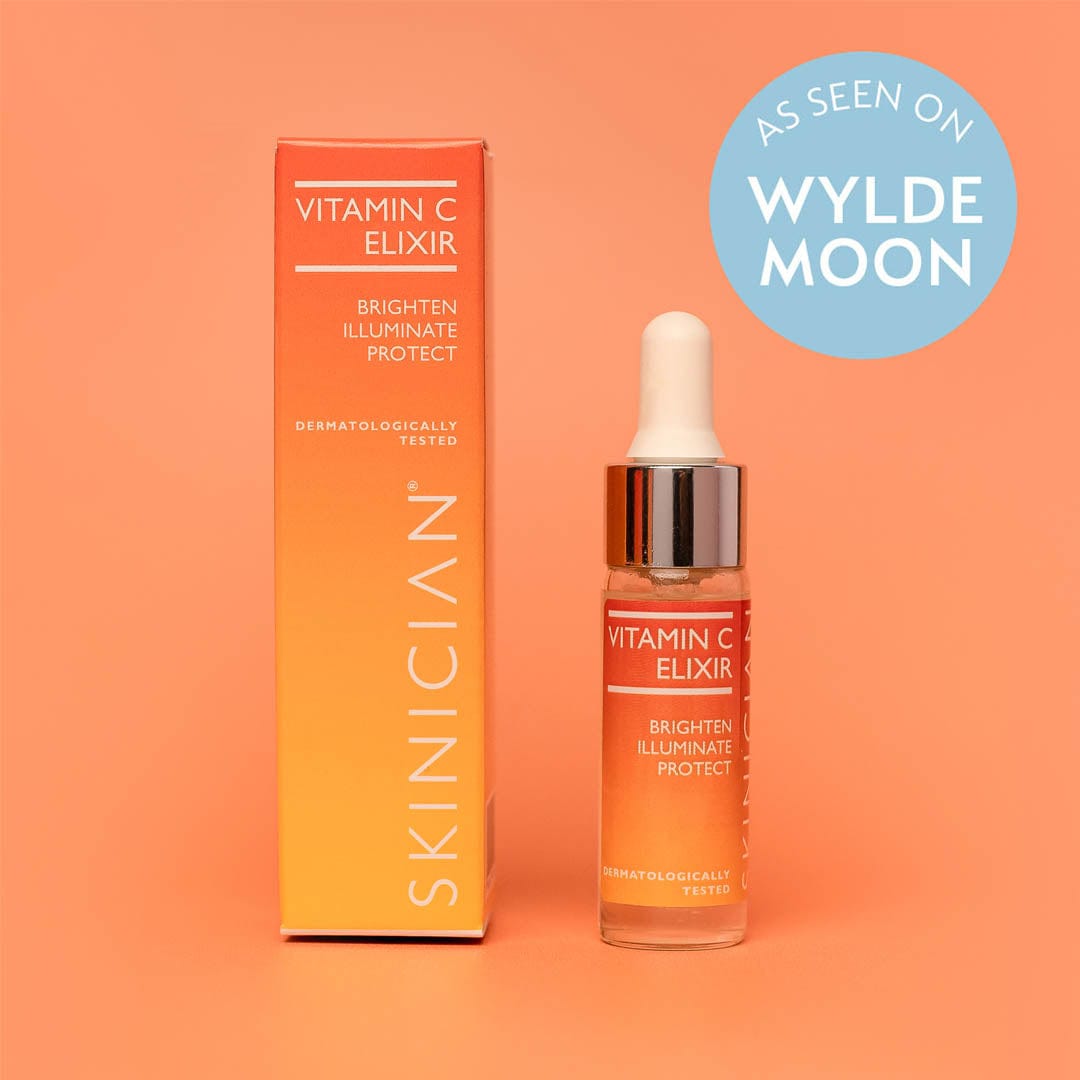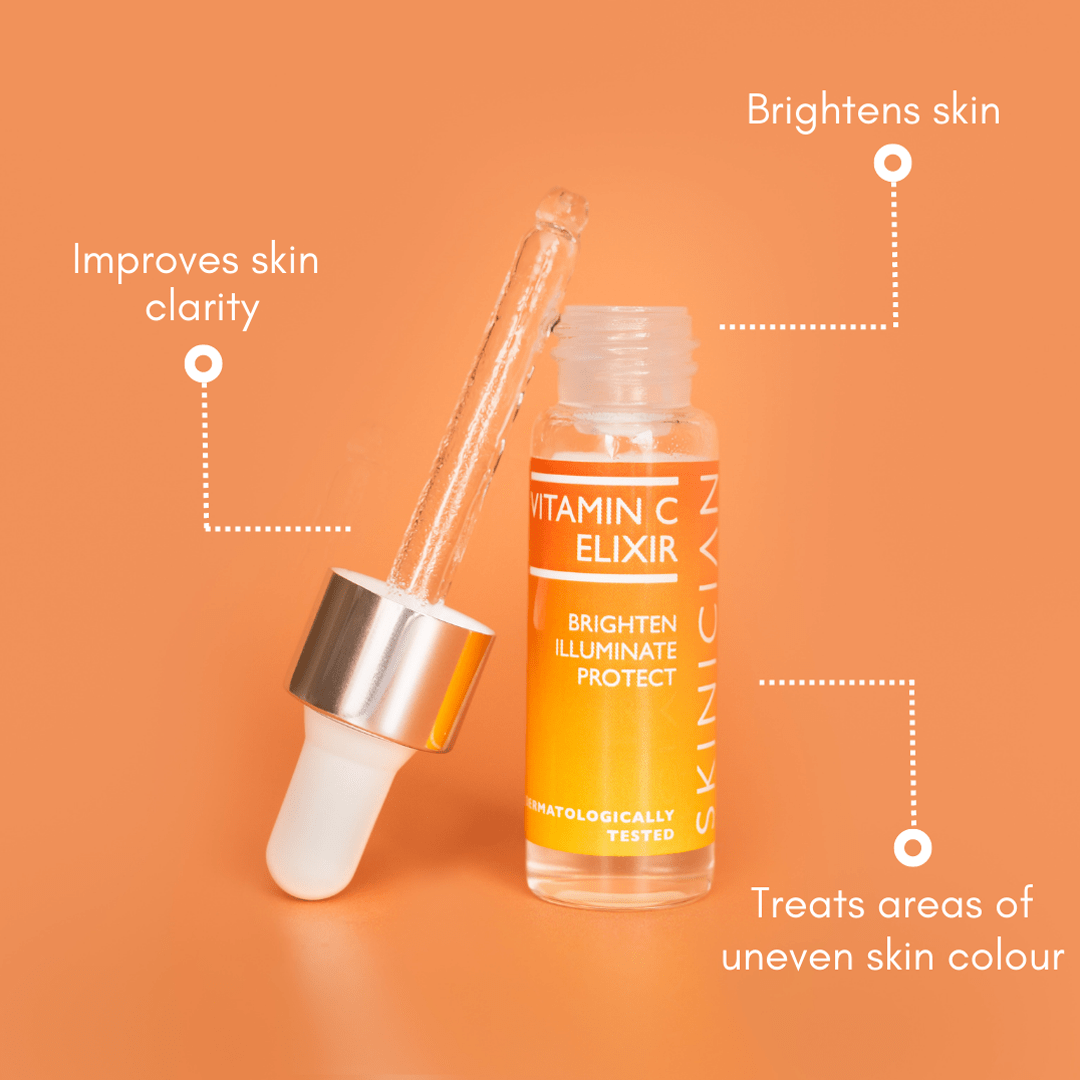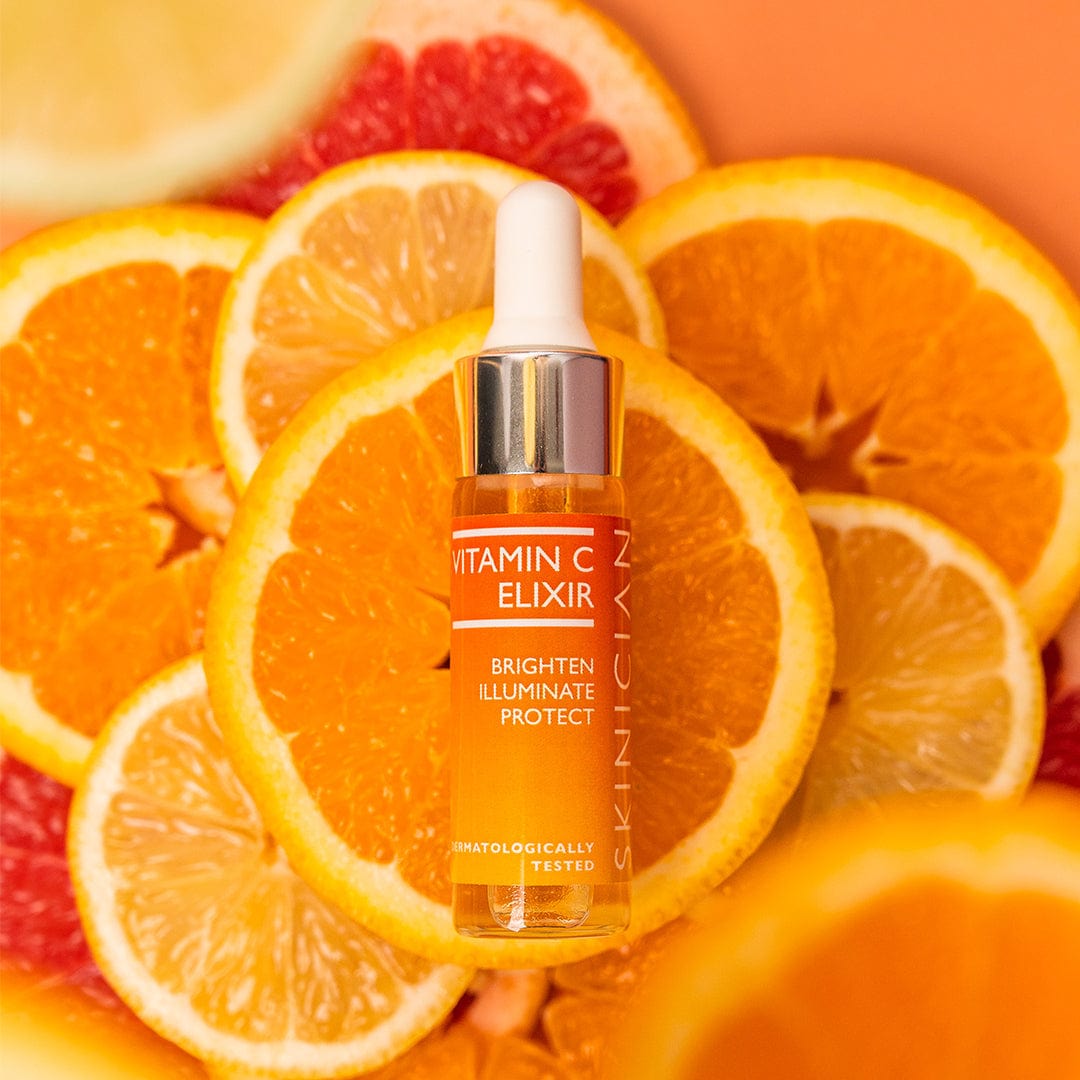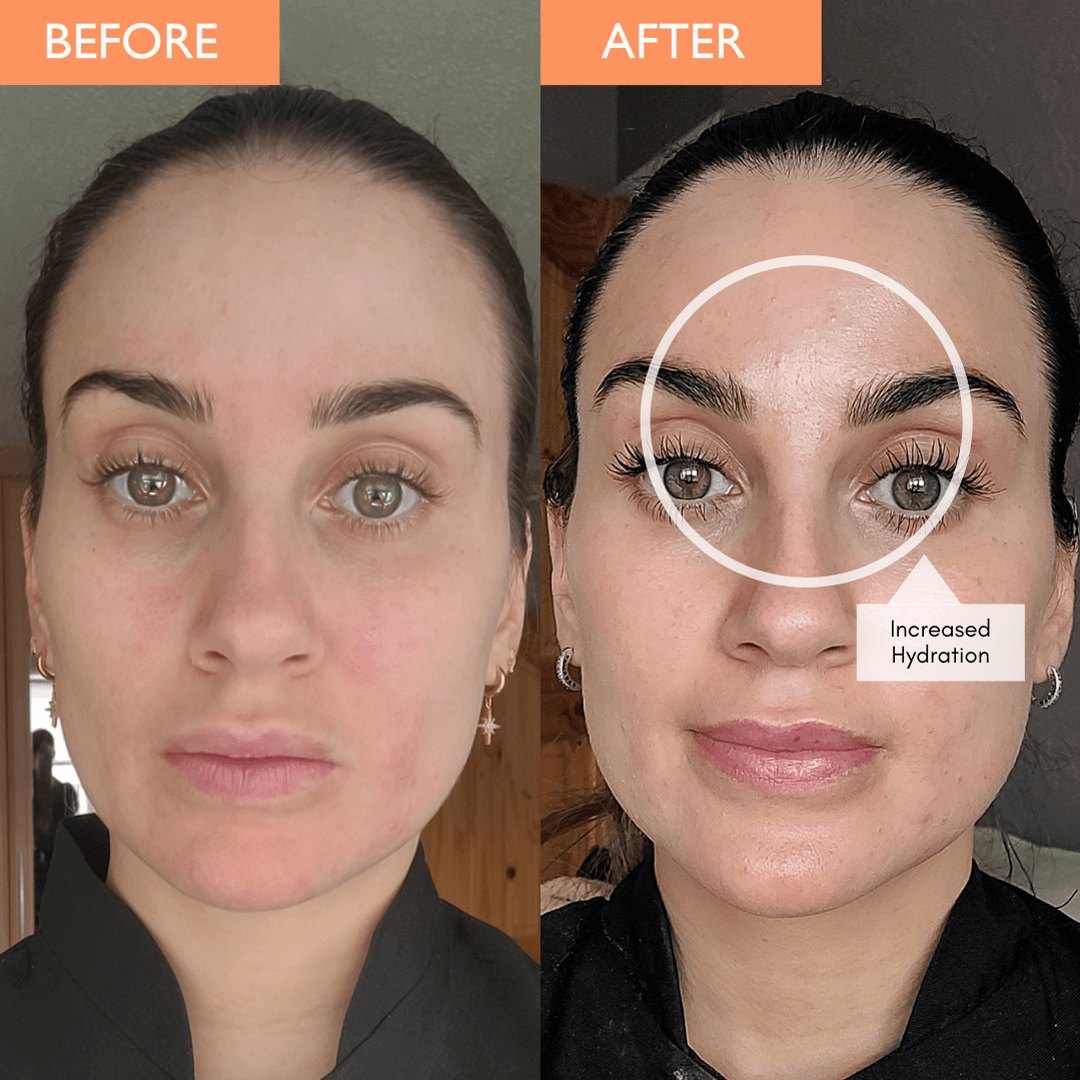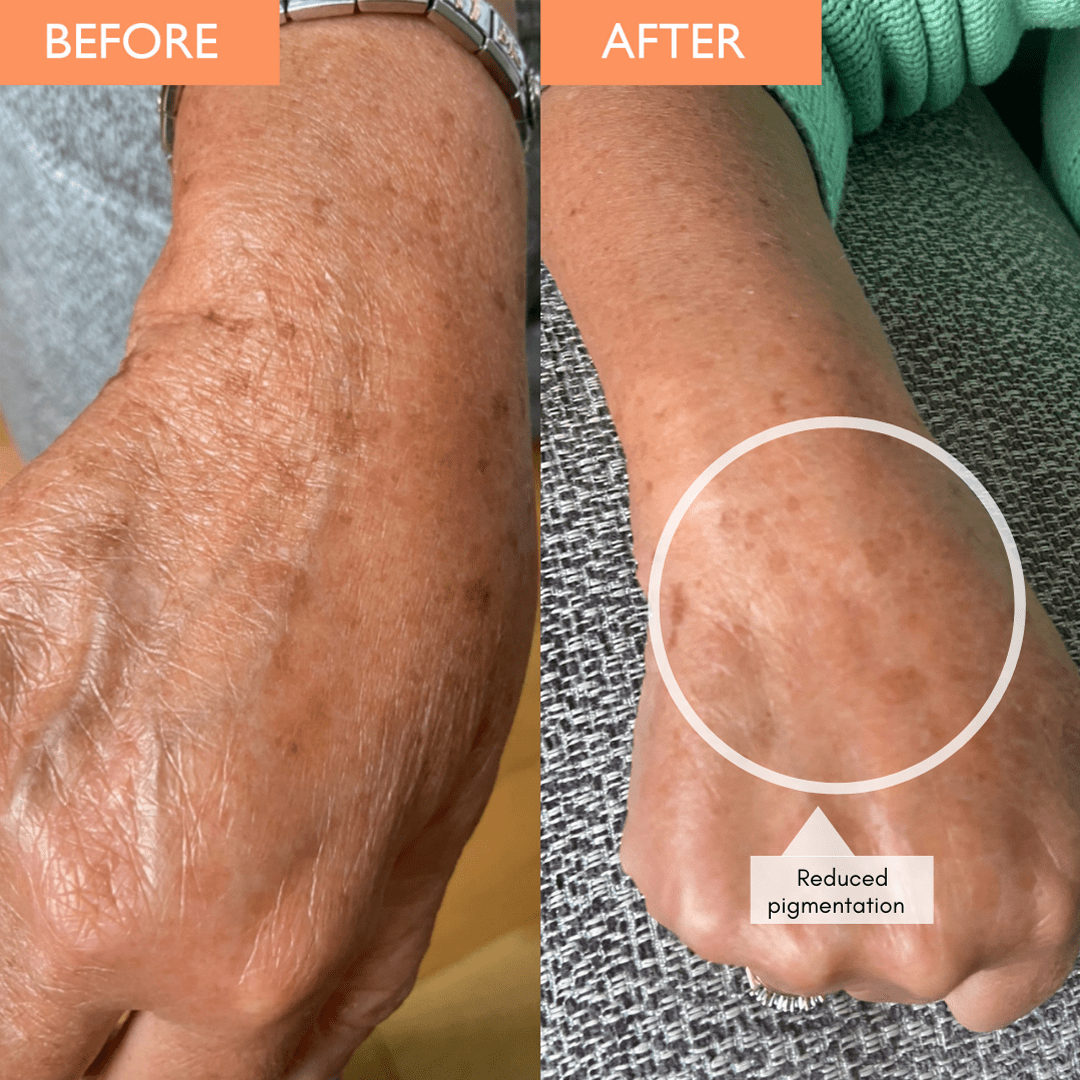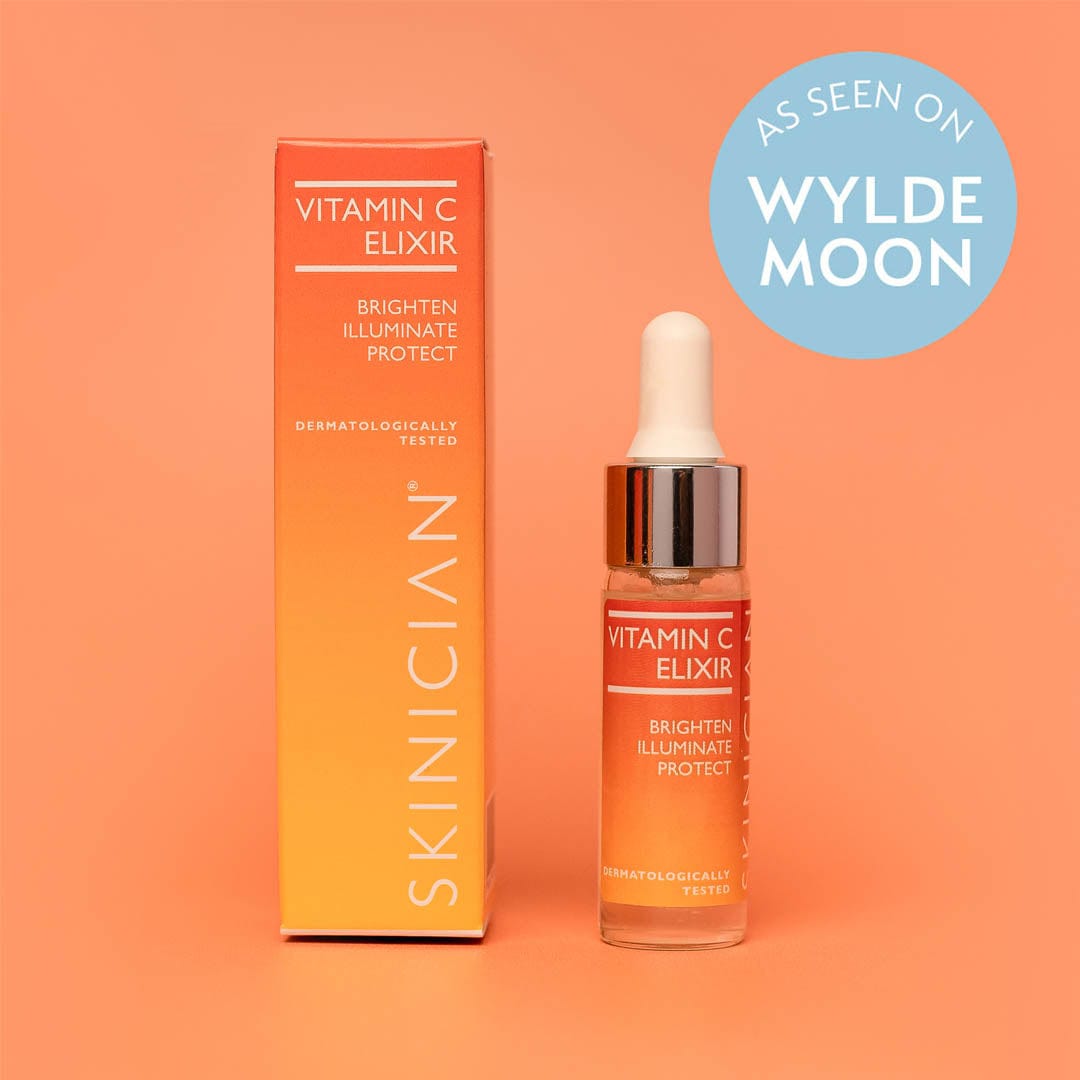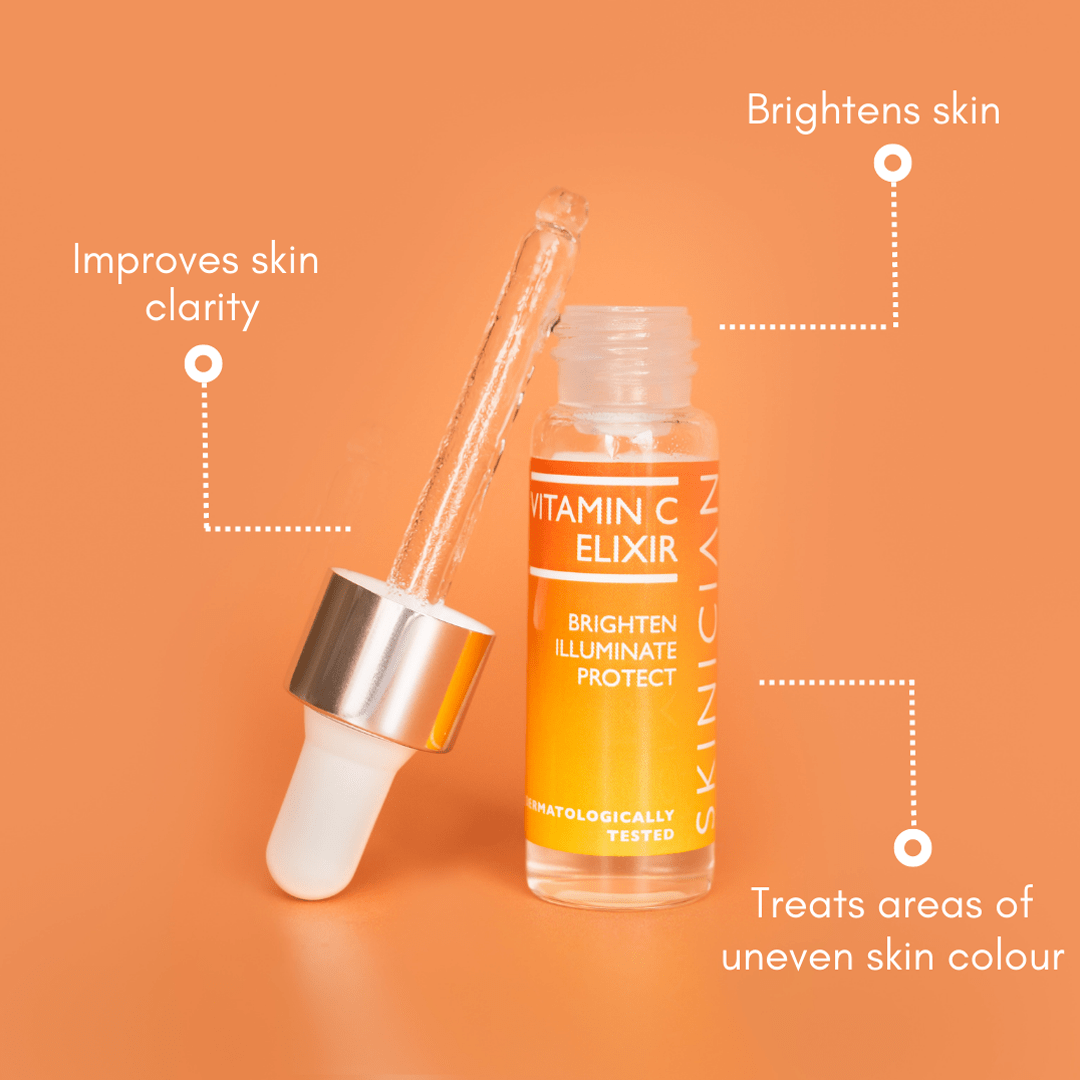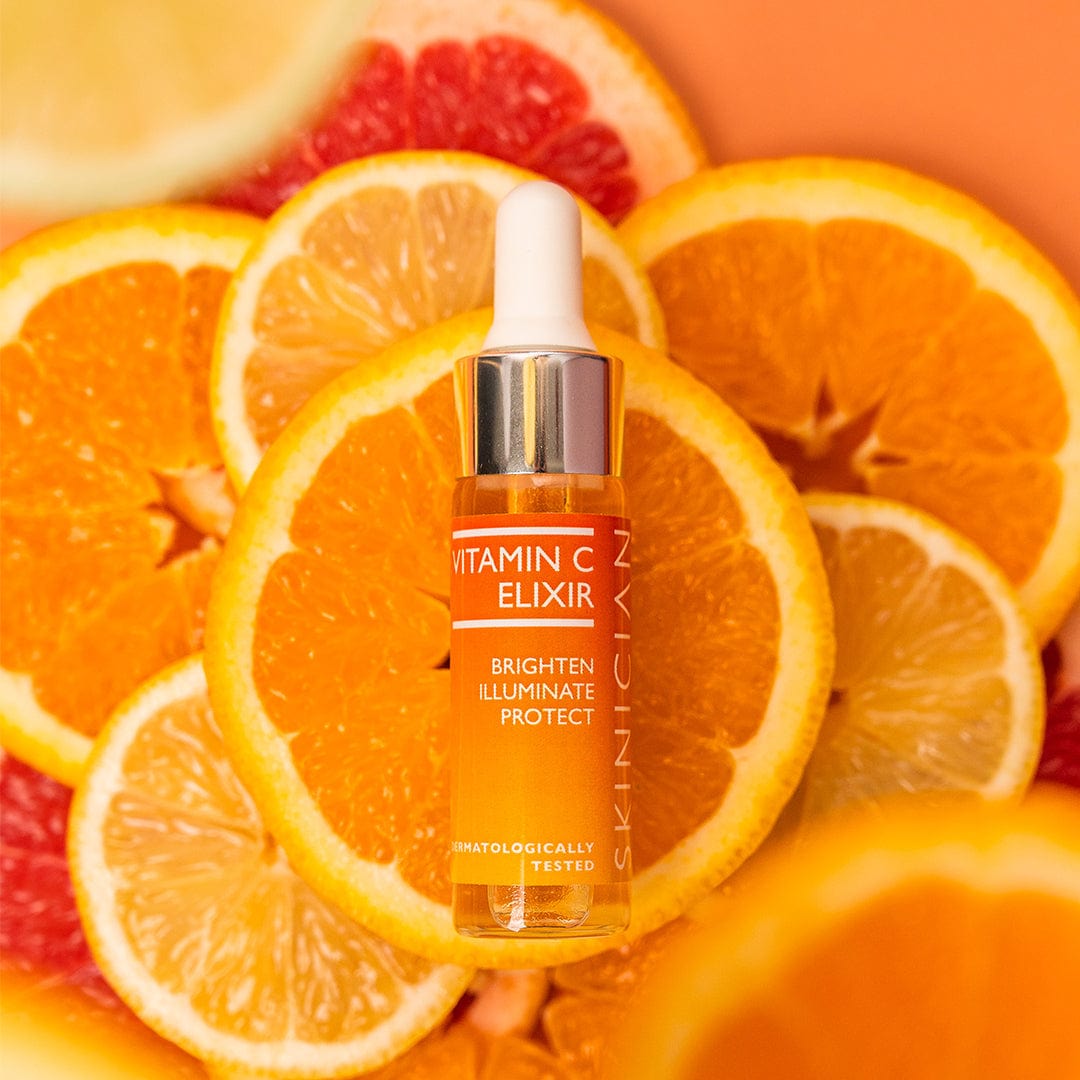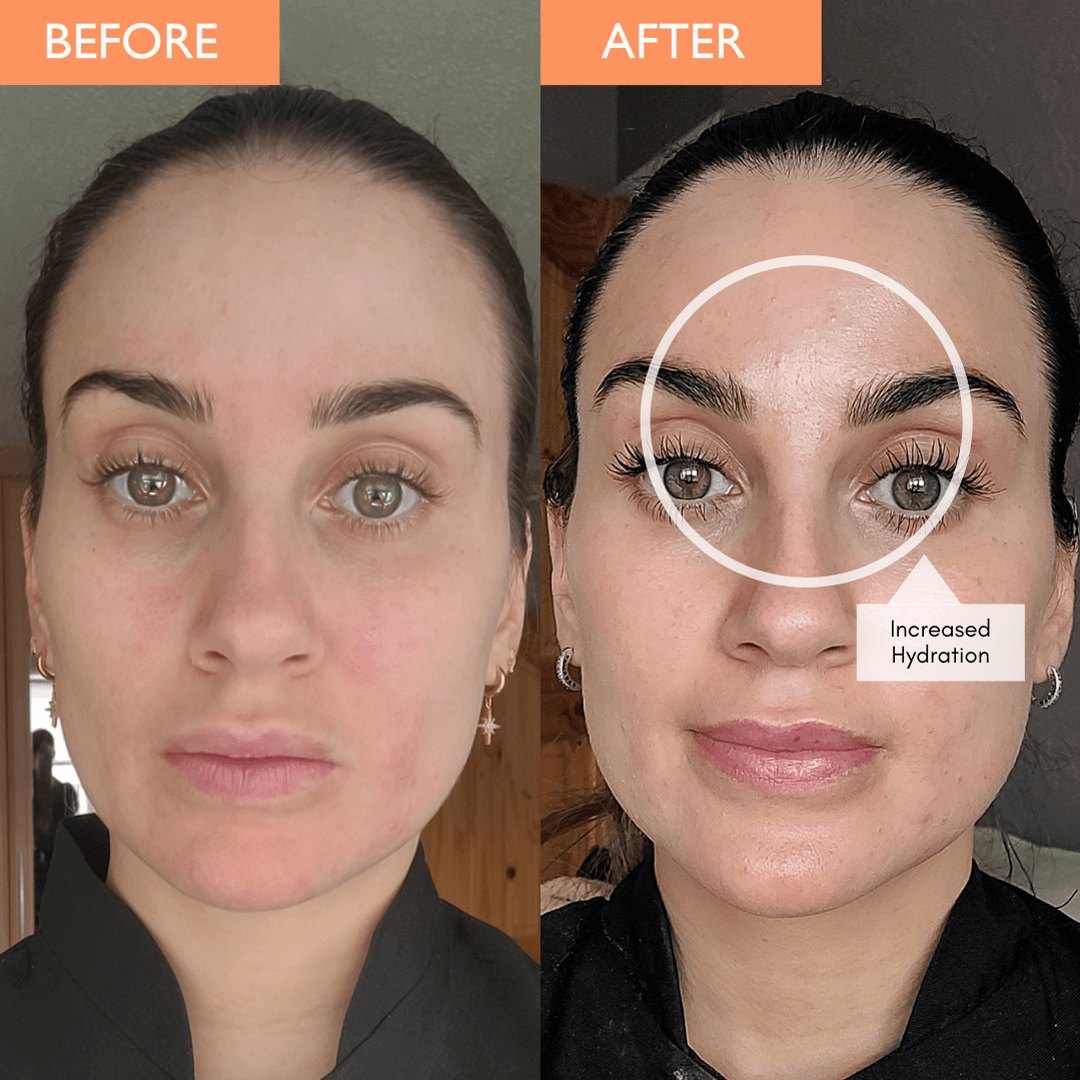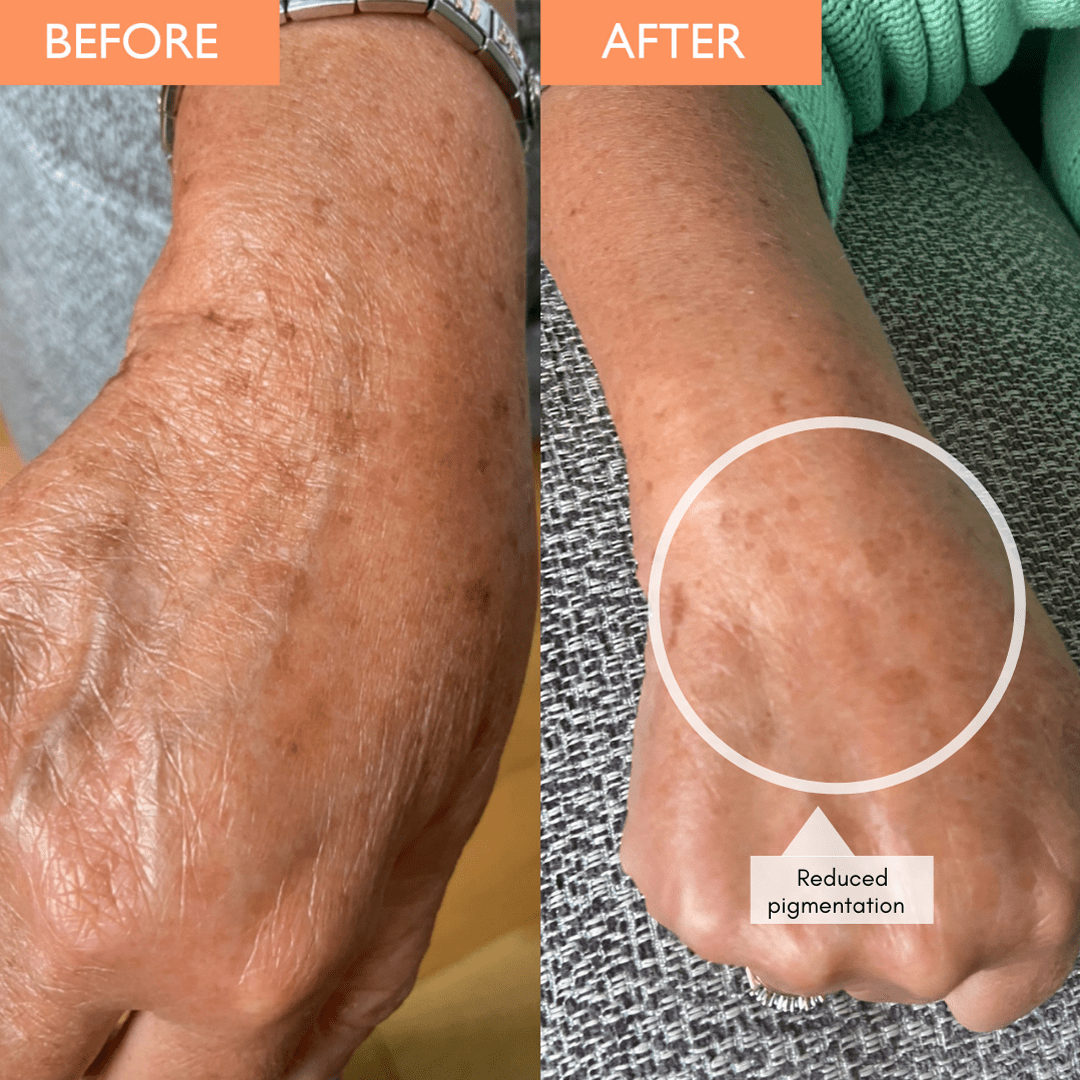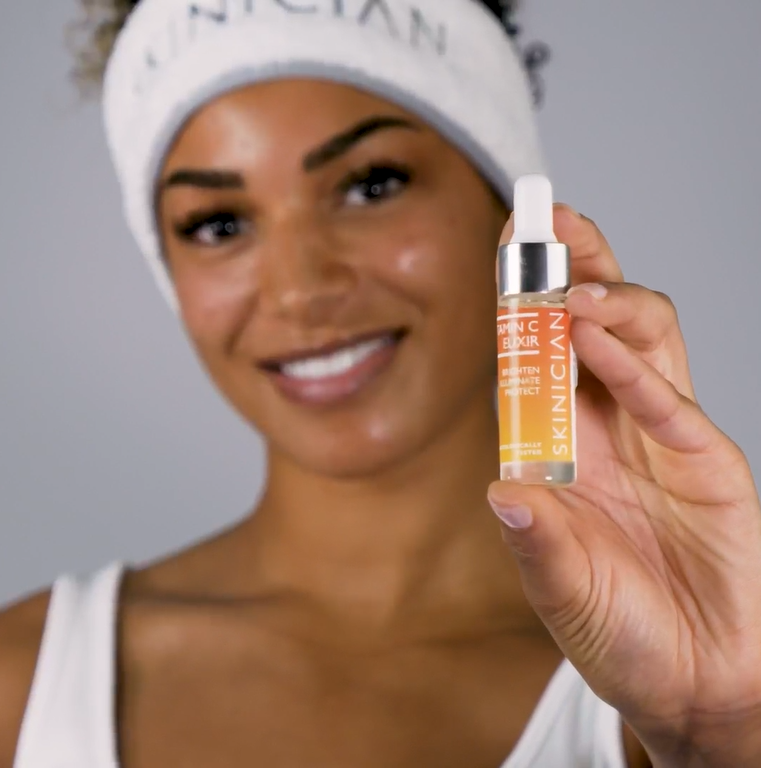 Vitamin C Elixir 15ml
The Vitamin C Elixir with grapeseed oil can brighten skin, reduce pigmentation, and transform excess grease into a healthy glow. Many customers report that the elixer reduces acne scarring, too. Plus, Vitamin C is proven to control acne-causing bacteria and can reduce skin blemishes within four weeks.
"The difference the vit c made to my skin was amazing! The pigmentation on my skin diminished, and my skin tone was a lot brighter. I really noticed these differences within the first 3 weeks. It will be a staple in my skincare routine."
- Emma N. | Verified Reviewer

Oily Skin Before and After Our Favourite Grapeseed Oil Products - Skin Success Story
"I've just been loving the [SKINICIAN] skincare products! I clearly see the difference between a few weeks ago and now."

That was Ruth just a few weeks into her post-partum oily skincare journey with SKINICIAN. Ruth participated in our Skin Concern Programme after her skin had completely changed post-partum. Due to hormonal changes, Ruth's skin had become very oily. She also experienced post-acne scarring because of hormonal breakouts during her pregnancy.

A SKINICIAN in-house skin specialist created a tailored skincare routine for Ruth's skin concerns. Ruth was prescribed various products, including the Purifying Cleansing Gel and Vitamin C Elixir with grapeseed oil for oily skin.

And the results were incredible. In six weeks, Ruth swapped her excess oil and post-acne pigmentation for a bright, clear, and glowing complexion. Ruth, who continued to follow her post-partum skincare routine for oily skin after our final check-in, had this to say:

"[SKINICIAN] tailor-made products to fit my skin condition. I didn't need to mix seven, eight, 12, 15 types of things. I just used one brand with four different products. That [skincare routine] has helped me in over eight weeks…look at the glow! Look at the radiance!"
Your FAQs on Grapeseed For Oily Skin Answered:
About SKINICIAN
Founded by a mother-daughter duo, Hilary and Shelley, SKINICIAN has a mission to dispel the confusion in the skincare world by offering multifunctional products that target multiple skin concerns simultaneously.

We believe that skincare should be simplified, affordable, and effective without compromising skin's health or the planet's well-being.

All of our skincare use scientific formulas consisting of 90% naturally-derived actives.
SKINICIAN's commitment to sustainability
We're committed to being eco-friendly. All of our products are vegan, cruelty-free, PETA-approved, and crafted in the UK. We're dedicated to happy, healthy skin that doesn't cost the earth.
Ready to buy grapeseed oil products for your oily face?
We're committed to you we will endeavor to dispatch your order within 24-48 hours.
Shipping and delivery
All items ordered before 2 pm are dispatched on the same day. Orders after 2 pm are dispatched the following day. Any orders placed on a Friday after 2 pm are dispatched on Monday.

More on shipping and returns.
Enjoy free shipping on all orders over £40 (UK & Ireland)
3 free samples of your choice with every order
Got a question? Contact us via live chat