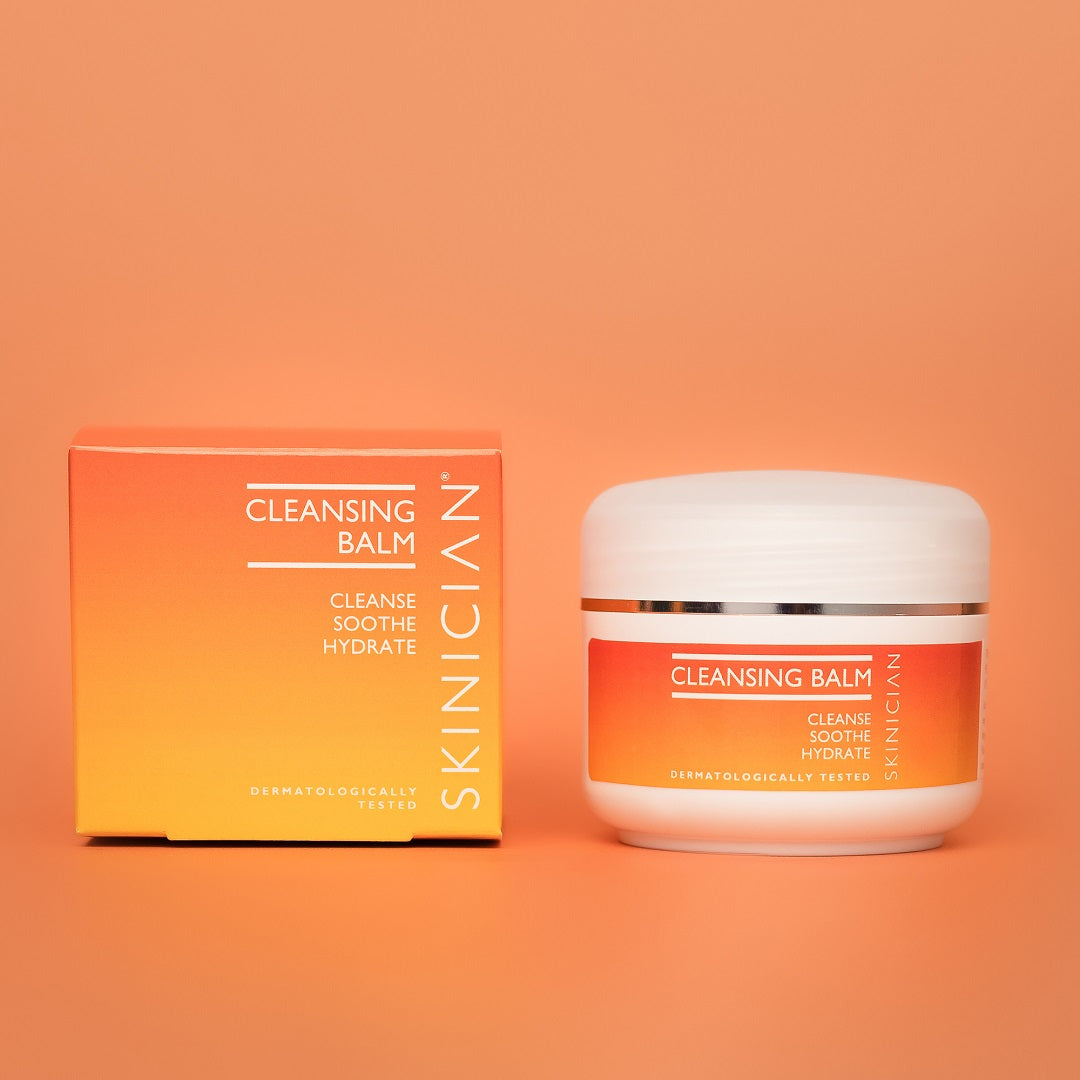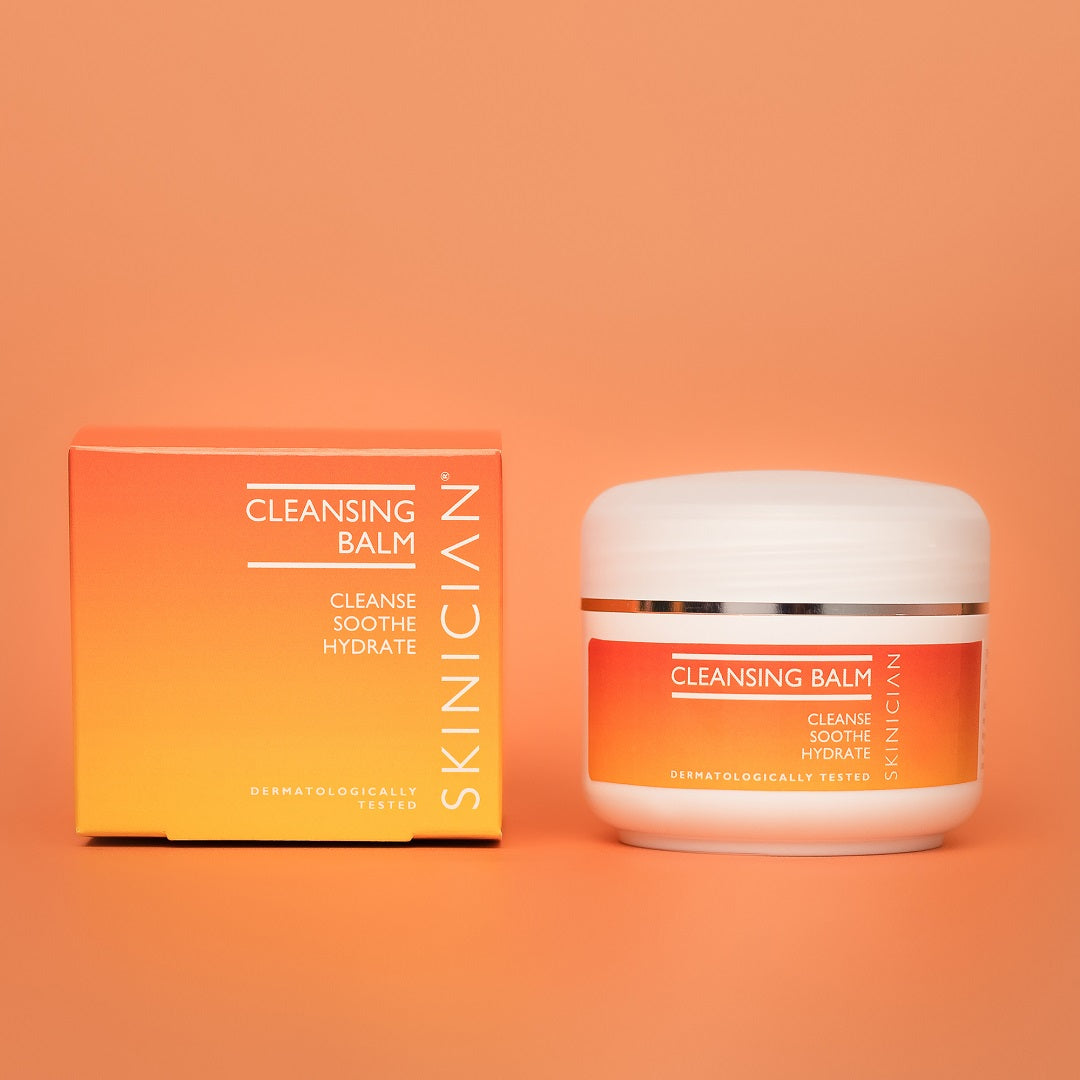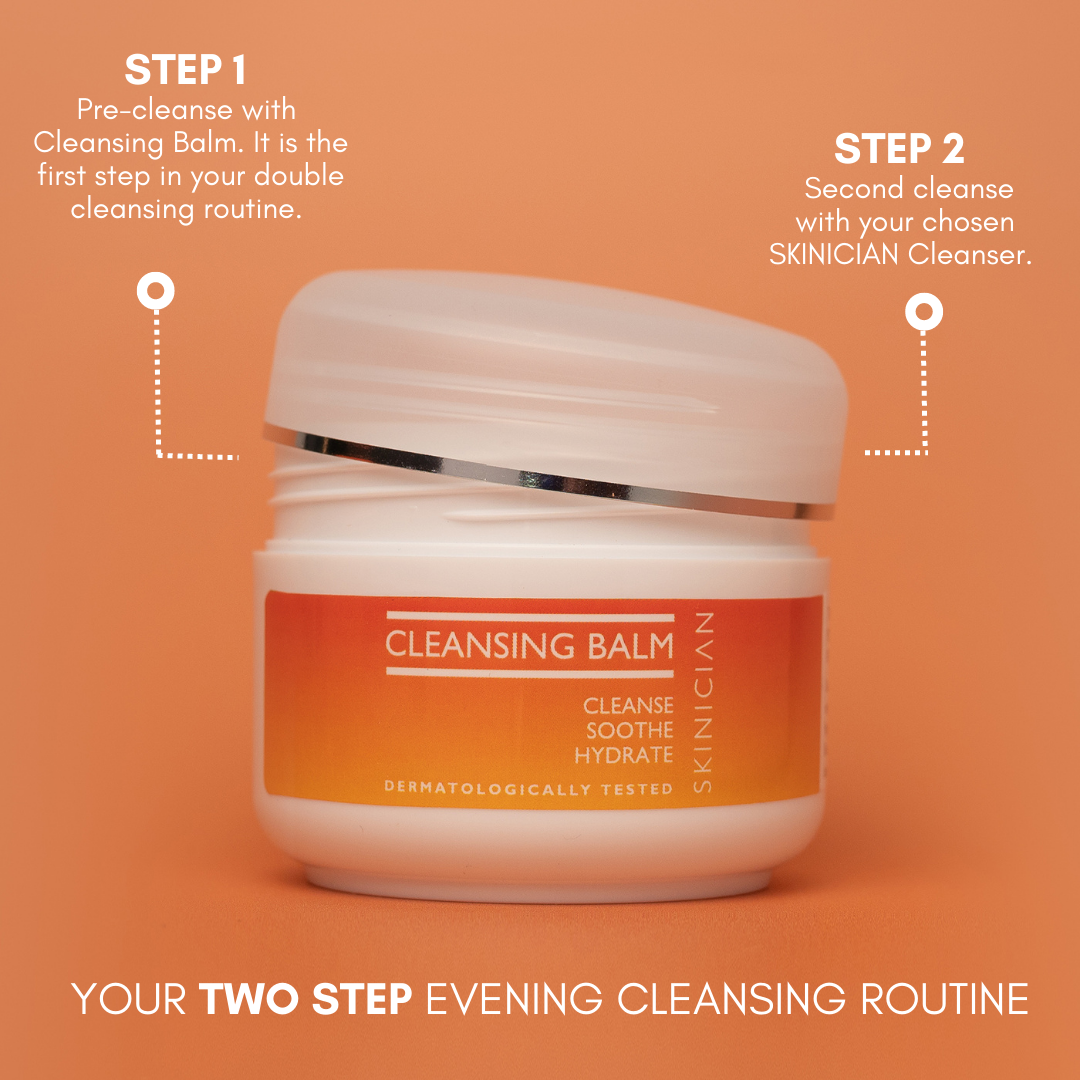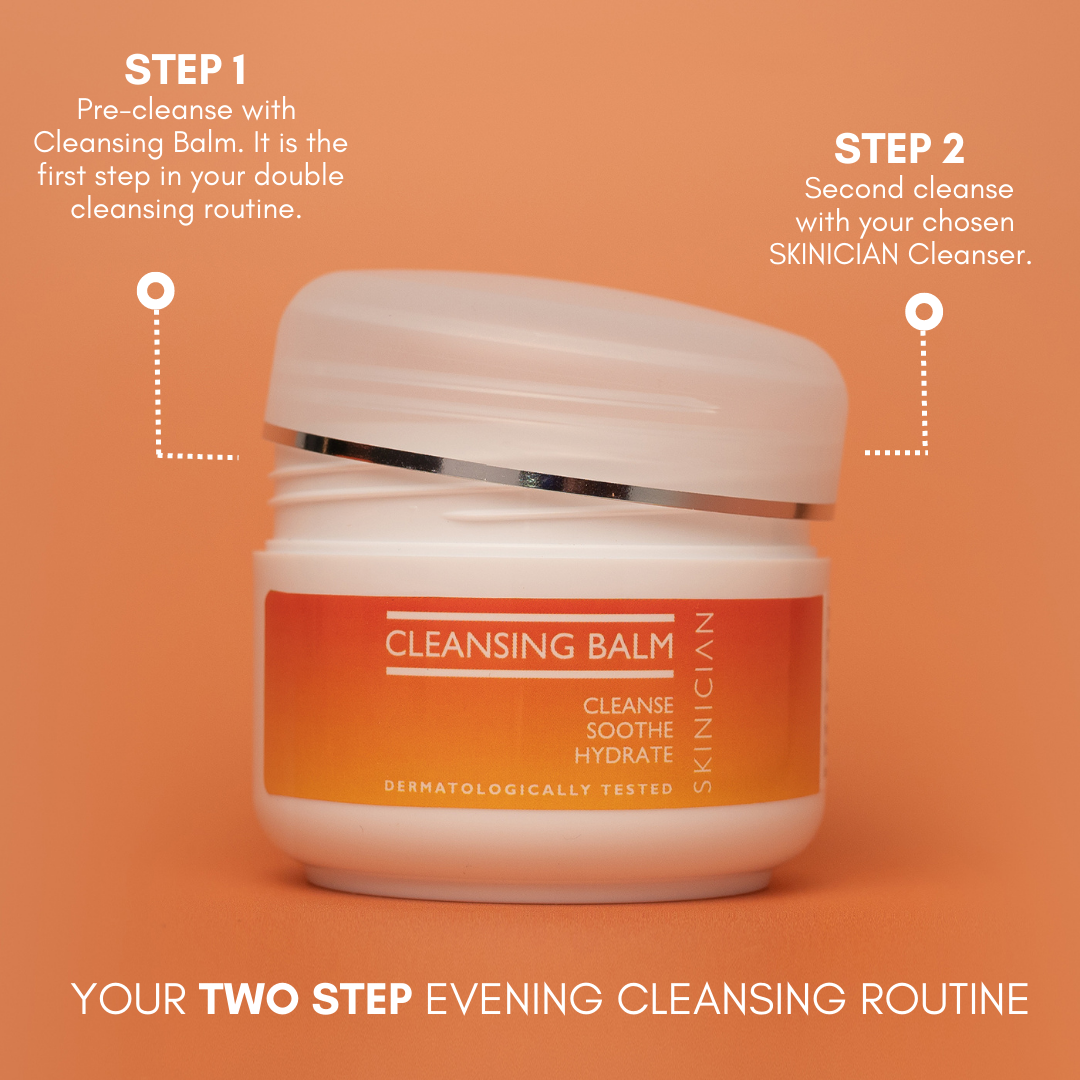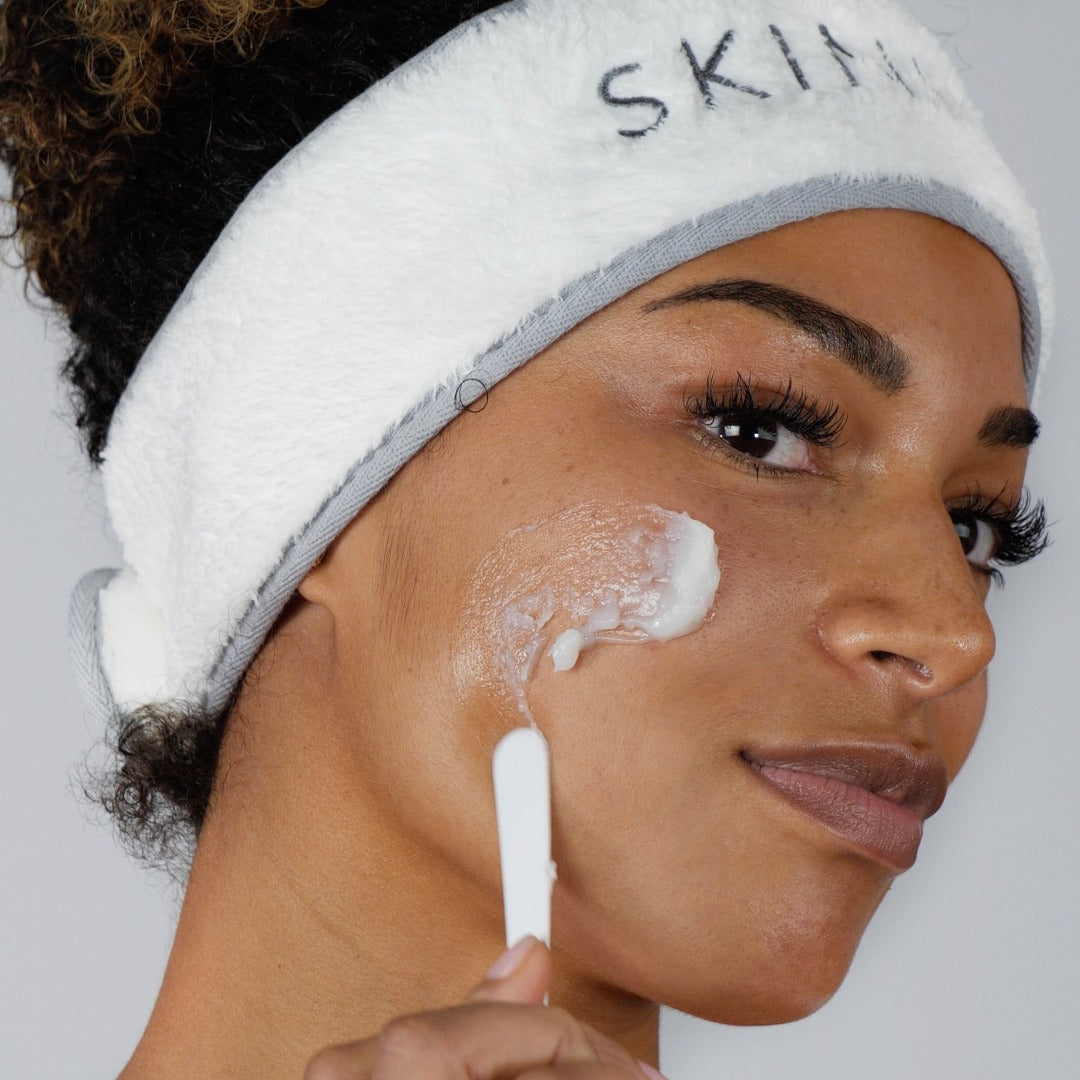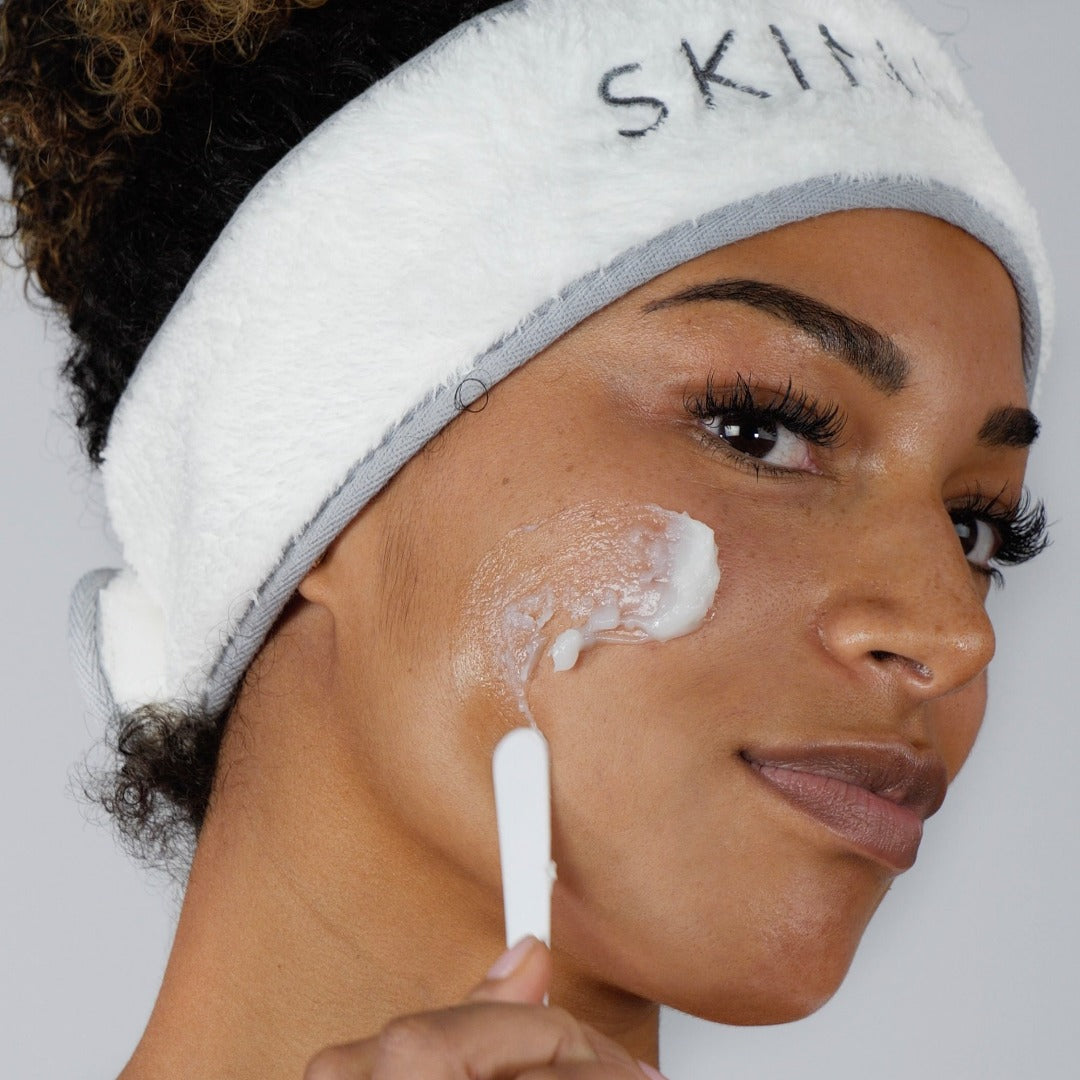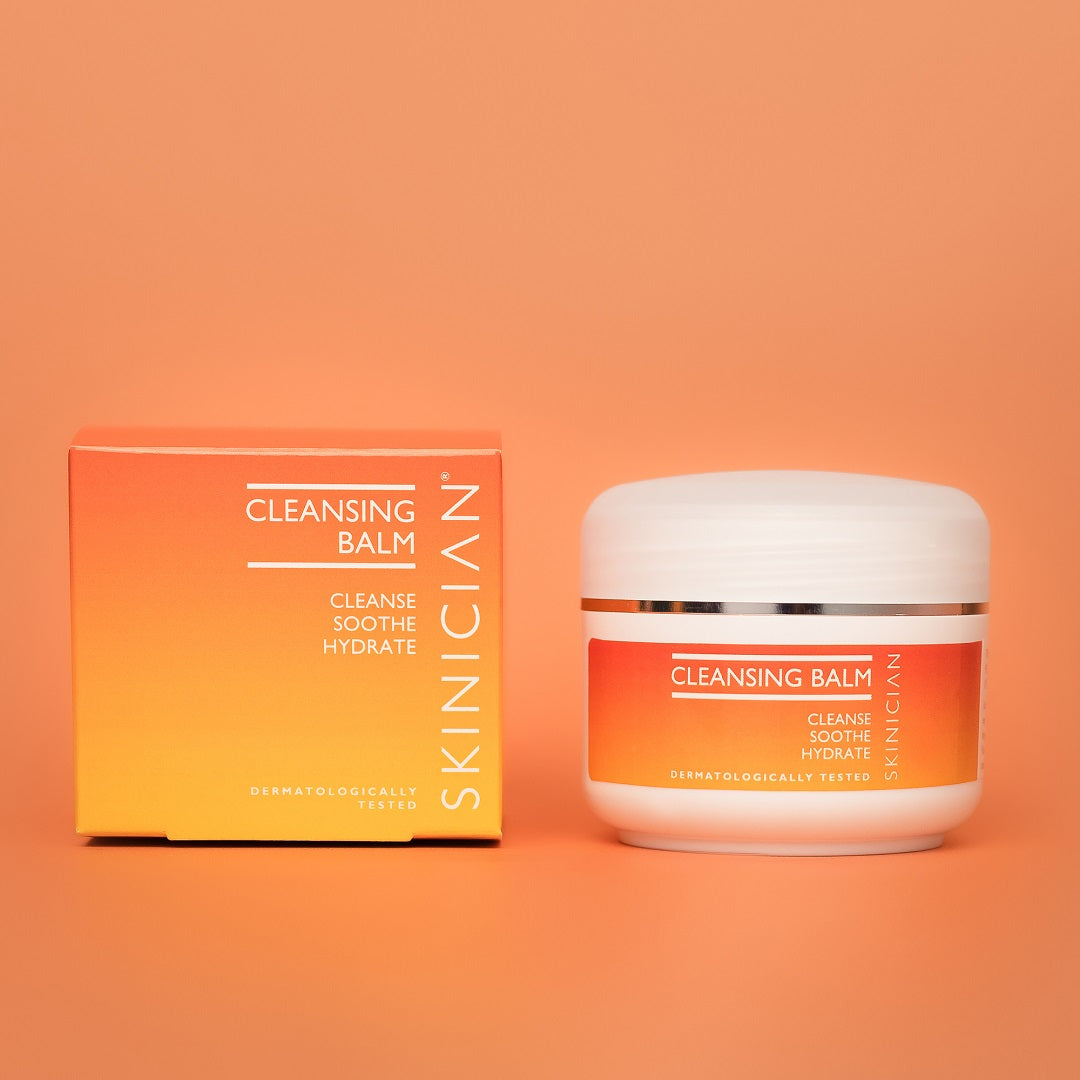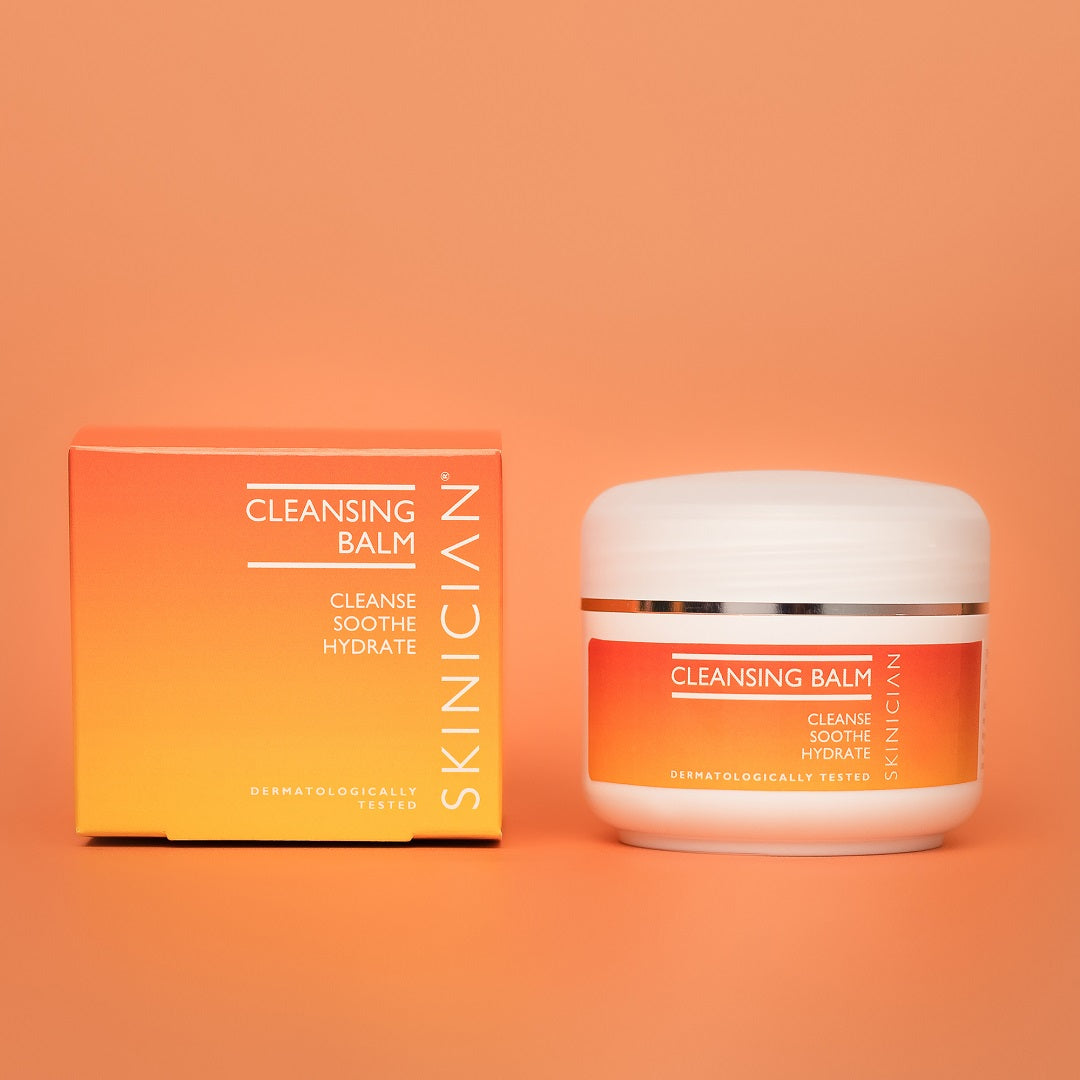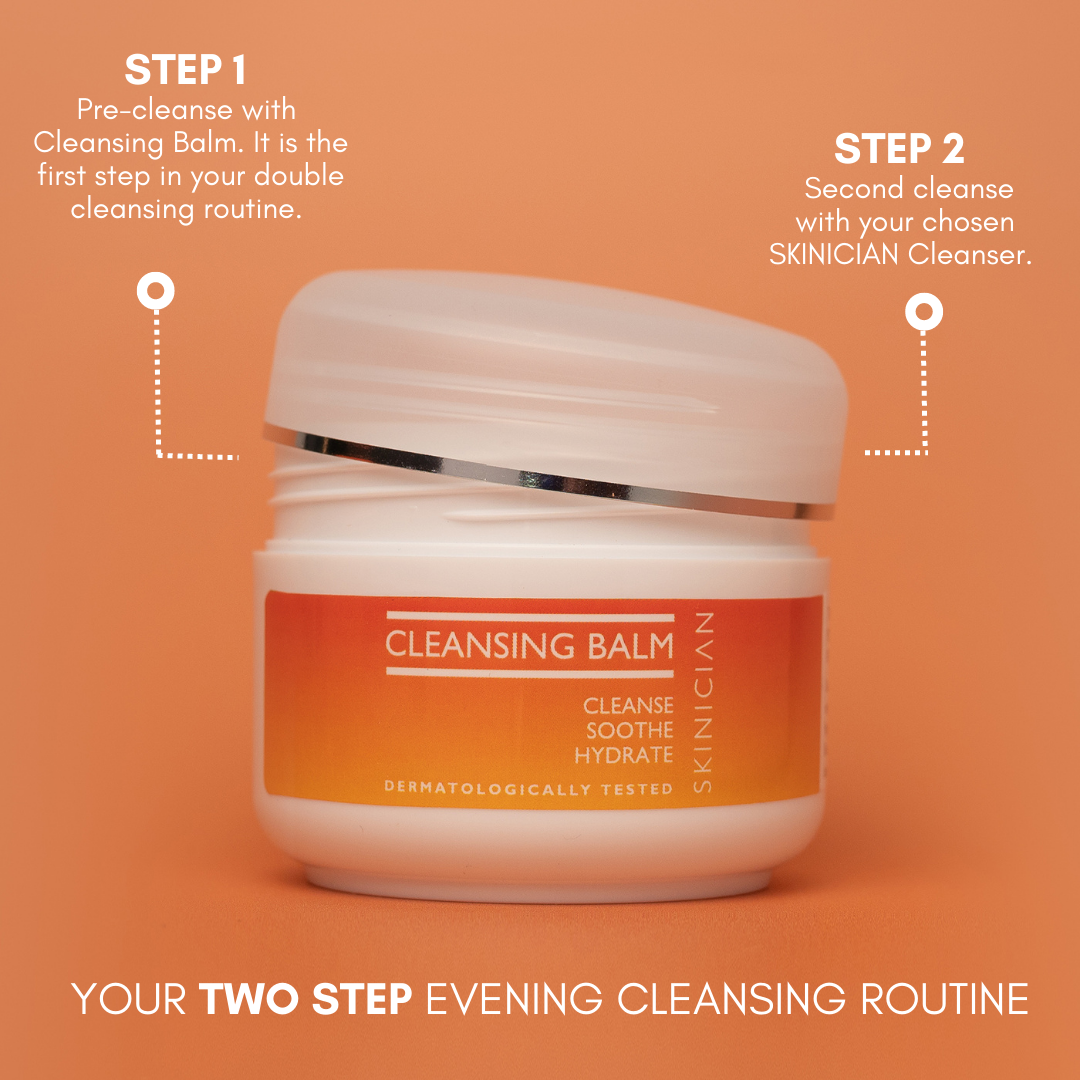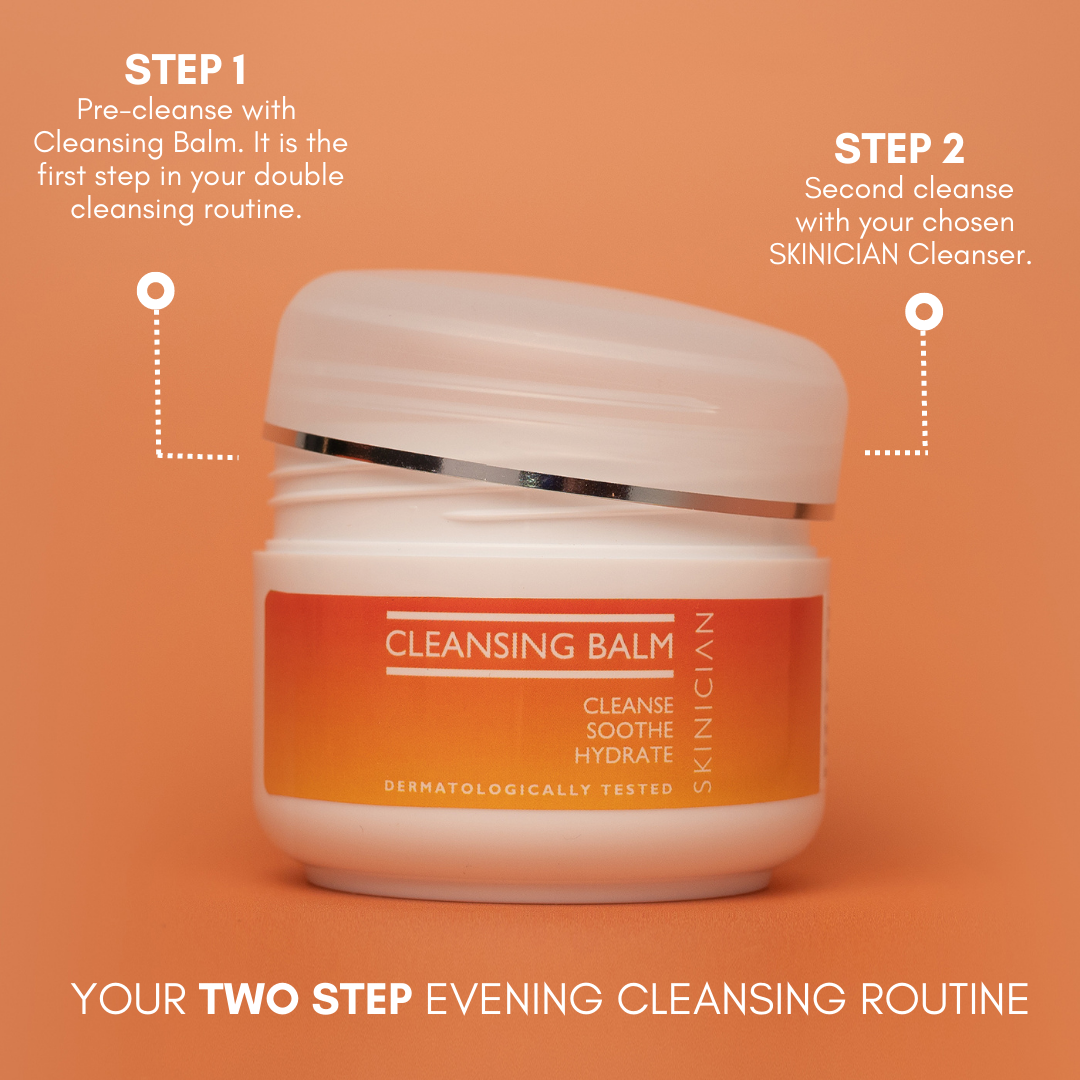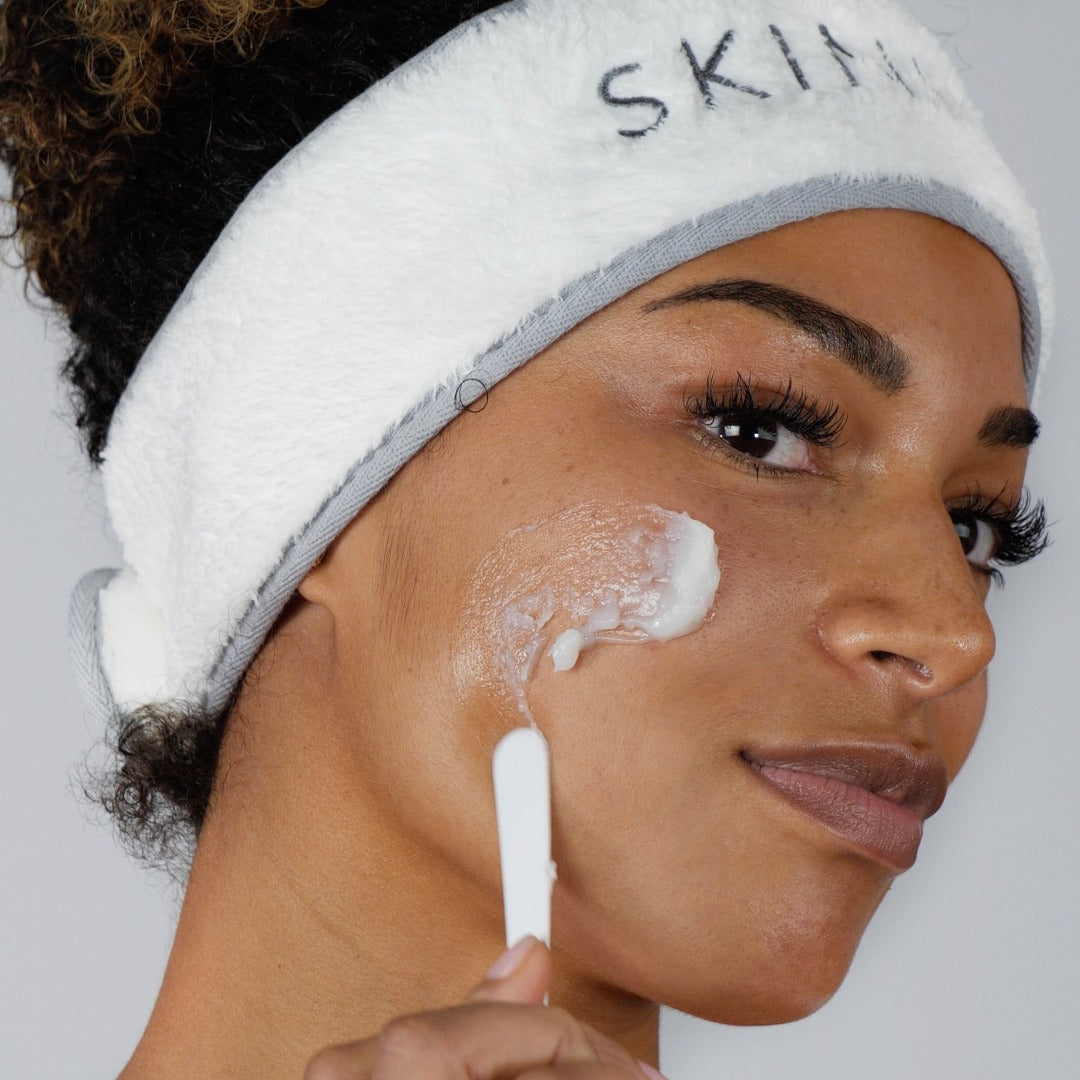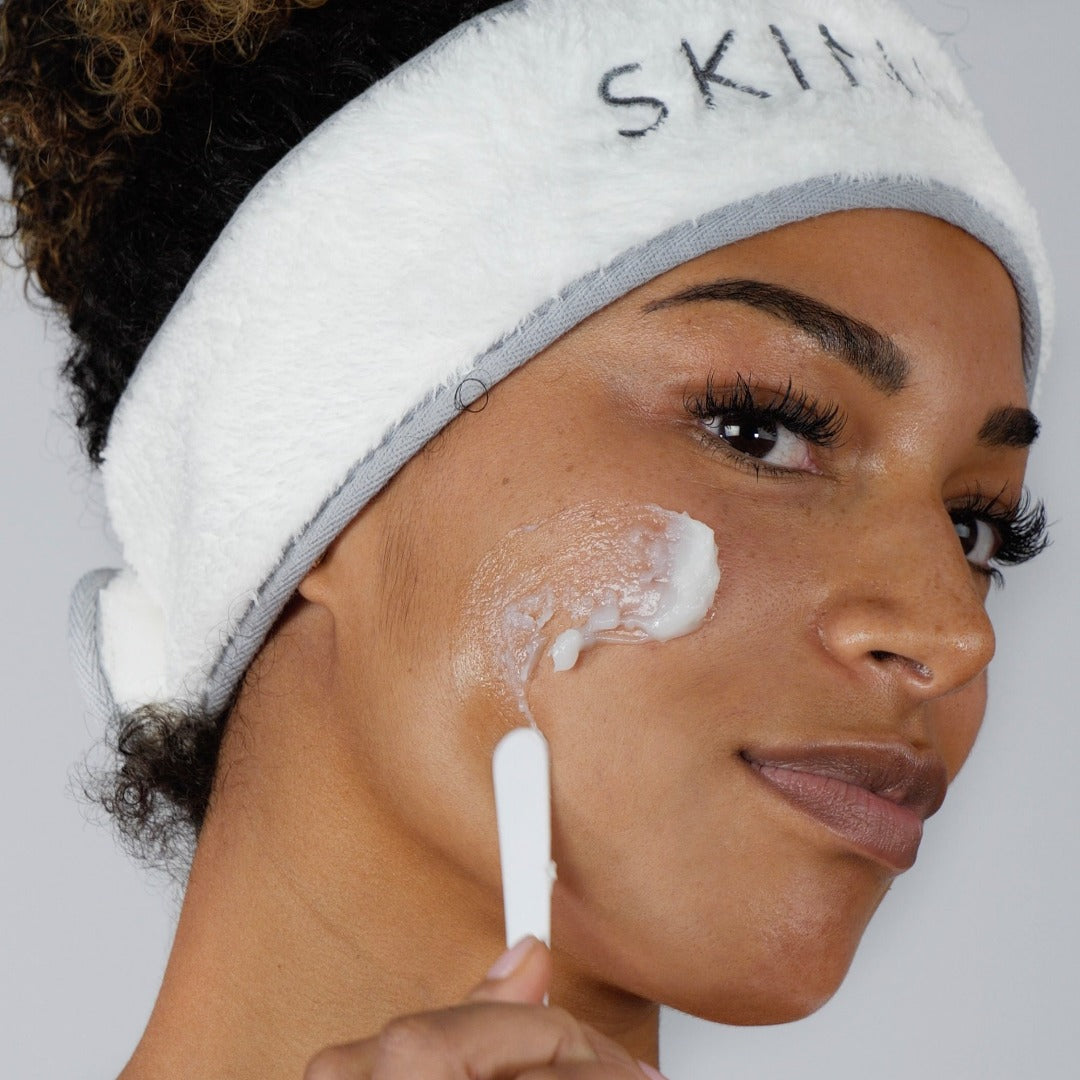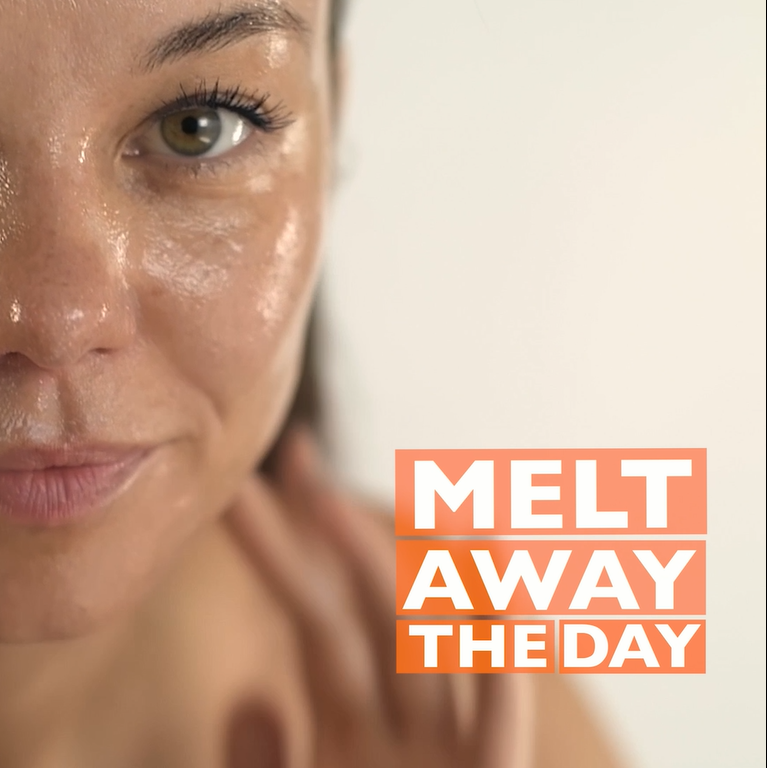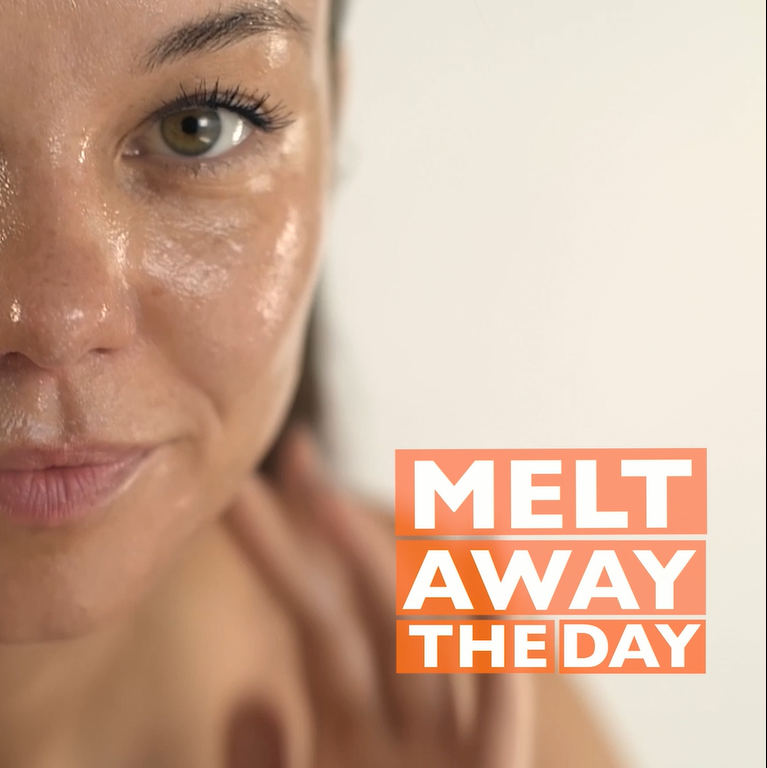 Cleansing Balm 100ml
Regular price
Sale price
£29.00 GBP
Unit price
per
Save
Sold out
Ideal as the first step in your double cleanse routine to melt away makeup and impurities without stripping your skin.
Skin concerns: dull skin, sensitive skin, dry skin, combination skin, oily skin, balanced skin (normal)
For clean and nourished skin and reduced redness, this makeup melting cleansing balm does it all.

The perfect first step in your cleansing routine, this rich balm dissolves and sweeps away dirt and makeup without stripping your skin in the process. This is all thanks to a nourishing cocktail of emollients such as avocado oil, jojoba oil, almond oil and Vitamin E, which attract and remove excess oils while helping to repair and strengthen the skin barrier.

Transforming from a balm to an oil on application, it leaves your complexion clean and soft, lifting away residual makeup and impurities. It's also particularly good if you're prone to dullness - combatting congestion while promoting healthy, glowing skin. A fuss-free way to cleanse and refresh tired skin at the end of a long day, its aromatherapeutic fragrance of jasmine, lavender and violet helps soothe away any stress. 

"People are more concerned with protecting their skin barrier than ever before, which is why creating a replenishing cleansing balm was a no-brainer. A world away from harsh, skin-stripping face soaps many of us had to contend with growing up, this nourishes the skin as well as lifting away every last scrap of dirt and makeup. I wanted something that would be easy to reach for when you get home late and just want to fall into bed, removing the temptation to just reach for a face wipe! And this balm-to-oil formula ticks all the boxes, dissolving and melting away impurities in a few simple sweeps!" – Shelley Martin, Co-founder SKINICIAN 

Read more about our sustainability pledge
Avocado Oil
A natural source of essential fatty acids that aid in repairing the skin barrier to help skin feel calm and soothed whilst also conditioning the skin  

Jojoba Oil
Effectively loosens and melts sebum (ideal for those with oily skin types) and improves skin tone and texture  

Almond Oil
Natural oil with anti-inflammatory and healing properties (great for sensitive skin types) Almond oil is also a powerful moisturiser that effectively removes even waterproof makeup to leave skin hydrated and soft 

*Not suitable for those with an almond nut allergy

Vitamin E
An antioxidant that promotes skin healing and help shield skin from free radical damage 

Full ingredients list:
Caprylic/Capric Triglyceride (emollient/hydrating), Vitis Vinifera (Grape) Seed Oil (antioxidant/hydrating), Prunus Amygdalus Dulcis (Sweet Almond) Oil (hydrating/softening), PEG-6 Caprylic/Capric Glycerides (softening), Paraffin (natural emollient), CeraMicrocristallina (thickener), PEG-8 Stearate (cleansing/emollient), PEG-40 Hydrogenated Castor Oil (emulsifier/emollient), Sorbitan Stearate (thickener/stabiliser), Parfum (Fragrance), Persea Gratissima (Avocado) Oil (nourishing/protective), Simmondsia Chinensis (Jojoba) Seed Oil (hydrating/antioxidant), Tocopheryl Acetate (Vitamin E – antioxidant), Polyethylene (emulsyifing/thickening), Sucralose (sweetener), Linalool (natural fragrance), Coumarin (natural fragrance)
Can you double cleanse with the Cleansing Balm?   
SKINICIAN Cleansing Balm is a pre-cleansing product designed to be used as the first step in your double cleansing routine. We advise you to clean your skin with our Cleansing Balm as your first cleanse and follow with your skin-specific cleanser as a treatment product for your specific skin type. If you have oily, combination, acne or breakout-prone skin we recommend using our Purifying Cleansing Gel. For normal, dry or sensitive skin we recommend you use our Revitalising Cleanser. If you are concerned with ageing or would like to use an exfoliating cleanser, we recommend using the Advanced Pro-Radiance Enzyme Cleanser.  

I have a nut allergy. Can I use Cleansing Balm?
If you have a nut allergy, it is unlikely you will experience a reaction to our Cleansing Balm. However as our Cleansing Balm contains almond oil, if you have an almond nut allergy we would recommend not using this product.

How do you remove Cleansing Balm? 
To avoid irritation, make sure you do not scrub the balm off your skin. Instead, you should rinse with water and use a damp, warm cloth to gently remove any excess product from the skin.  

Are cleansing balms good for makeup removal? 
Our cleansing balm is ideal for the first step in your cleansing routine as it effortlessly melts away makeup.  

Can you use cleansing balm on eyes? 
Yes, the cleansing balm can be used to remove eye makeup including waterproof mascara. It would not be suitable however if you have lash extensions or wear contact lenses. 

Are cleansing balms good for oily skin?  
We have formulated our Cleansing Balm for multiple skin concerns including those with oily skin. An oily skin type will benefit from the addition of jojoba oil in our Cleansing Balm as this helps to effectively loosen and melt sebum. 

Can acne-prone skin use cleansing balm? 
If you have acne-prone skin, choosing the best cleansing balm is important. Our Cleansing Balm has been designed as the first step in your cleansing routine to effectively melt away dirt, oil and makeup. We have also formulated our Cleansing Balm with natural oils such as jojoba oil and almond oil to effectively melt sebum and soothe breakouts and leave your skin feeling clean and refreshed. For those with acne-prone skin, we then recommend a second cleanse with our Purifying Cleansing Gel. 

 I have dry or dehydrated skin. Can I use this cleansing balm? 
Our nourishing cleansing balm offers a potent blend of natural oils great for those with a dry skin type or dehydrated skin to leave you with hydrated, glowing skin. 

Is cleansing balm suitable for sensitive skin? 
Yes, our Cleansing Balm is formulated with avocado oil which helps to soothe and calm skin whilst repairing the skin barrier and almond oil, an anti-inflammatory with healing properties. 
Use the spatula (included) to dispense a 50p sized amount of the buttery balm cleanser into the palm of your hand and allow it to melt. Apply generously to dry skin over the face, eye and neck area, massaging with your fingertips in circular movements to gently dissolve makeup and impurities. Wet your hands and massage further, then rinse with water and use a damp, warm cloth to gently remove any excess product.

For best results:

Use daily in the PM to remove make-up, SPF and debris on the skin, this ensures clean, supple skin before treating the skin with your other skincare products. Always double cleanse. Follow with your chosen

SKINICIAN cleanser

for your second cleanse.
Country
Delivery Information
UK & NI
Eco option - £3.95 (3-5 working days)
FREE on orders over £40
Priority - £4.95 (1-2 working days)
Republic of Ireland

€6.20 (1-2 working days)




FREE on orders over €40

Europe

£7.95 (7-10 working days)




FREE on orders over £100

Rest of World
£15 (15-20 working days)
FREE on orders over £150