Multifunctional skincare you can trust
You might be applying countless products to your skin, hoping to stumble on the 'magic formula' to solve all your skin concerns and deliver a clear, radiant complexion. But by focusing on a 'more is more' approach, we've been doing our skin a great disservice, irritating our skin – and spending a fortune in the process. That is where we come in.
What we stand for
With our carefully curated product range and comprehensive formulas, we want to help people consume less with easily accessible, effective skincare that can be relied upon time and time again

Our formulas are brimming with dermatologically tested, clinically proven actives that treat a number of concerns. We prioritise naturally derived ingredients harvested from nature and harnessed in the lab, to deliver the most targeted results.

We don't believe in sweeping statements or outlandish promises. We are fully transparent with the claims we make about our ingredients, speaking in clear, precise terms – with clinical studies to back it up.

Being female-founded by former salon owners and driven by professional skin therapists, we have a unique understanding of what you need - effective, reliable products that can target a number of concerns and fit into your busy life.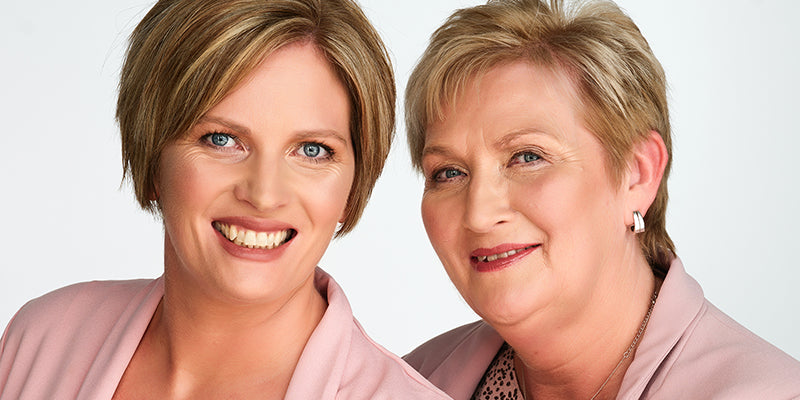 OUR VISION
SKINICIAN was founded by mum and daughter Hilary and Shelley as a way to cut through the noise and confusion of the skincare world, offering multi-tasking products that target a number of concerns. Each one has a concentrated yet perfectly balanced blend of actives that deliver results without upsetting the skin's protective barrier.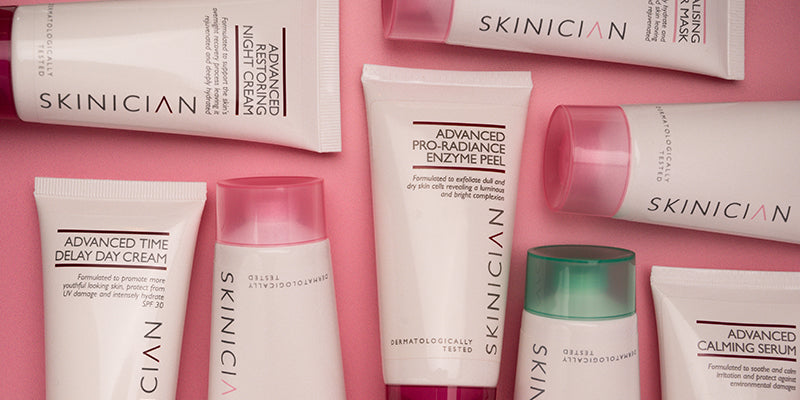 OUR MISSION
We are bringing together the finest experts in the skincare industry – from cosmeceutical chemists, to formulators and manufacturers – because we realised people could achieve happy, healthy skin without having to spend a fortune or risk irritation.  And that fewer, multi-tasking products and better education around skincare were all that was needed. After all, why should great skincare be for a privileged few?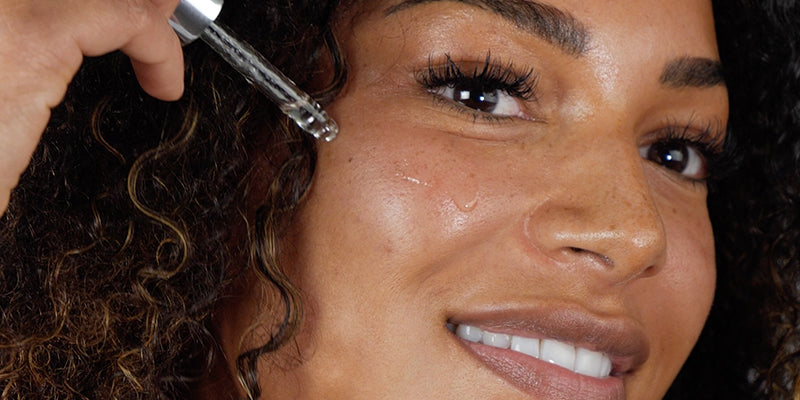 THE RESULTS YOU WANT, IN THE SHORTEST TIME
Every product in the SKINICIAN range stars a nourishing cocktail of actives, 90% of which are naturally derived.
These are then harnessed in the lab and channelled into hybrid cosmeceutical formulas to target various different issues at once. Our Peptide Eye Complex, Overnight Retinol Powerbalm, Firming Serum and Pro-Radiance Enzyme Cleanser are just a few of our 'hero' products that treat the skin on a number of levels.
As well as multi-tasking skincare staples, we also have a range of treatment routines to tackle more serious concerns, such as acne, sensitivity or dry skin. All the products in these ranges were created to work harmoniously together, to bring the results you want in the shortest amount of time, whilst being gentle on the skin. 
GOOD FOR YOUR SKIN AND THE ENVIRONMENT
At SKINICIAN we care about the planet and are doing our best to help make the beauty world more eco-friendly.
Our formulas are free from the usual questionable ingredients (parabens, mineral oil, sulphates and palm oil) and our we are vegan, cruelty-free and PETA-approved.
What's more, all of our products are made in the UK to minimise carbon footprint, and we strive to work with sustainable suppliers who are involved in many eco-friendly initiatives themselves.
Find out more
Have a skincare question?
Our customer service team are always here to help answer any of your skincare questions or to help you choose the best products for your needs.
Talk to a human and contact us for skincare advice, order enquiries and everything in between. Or check out our frequently asked questions