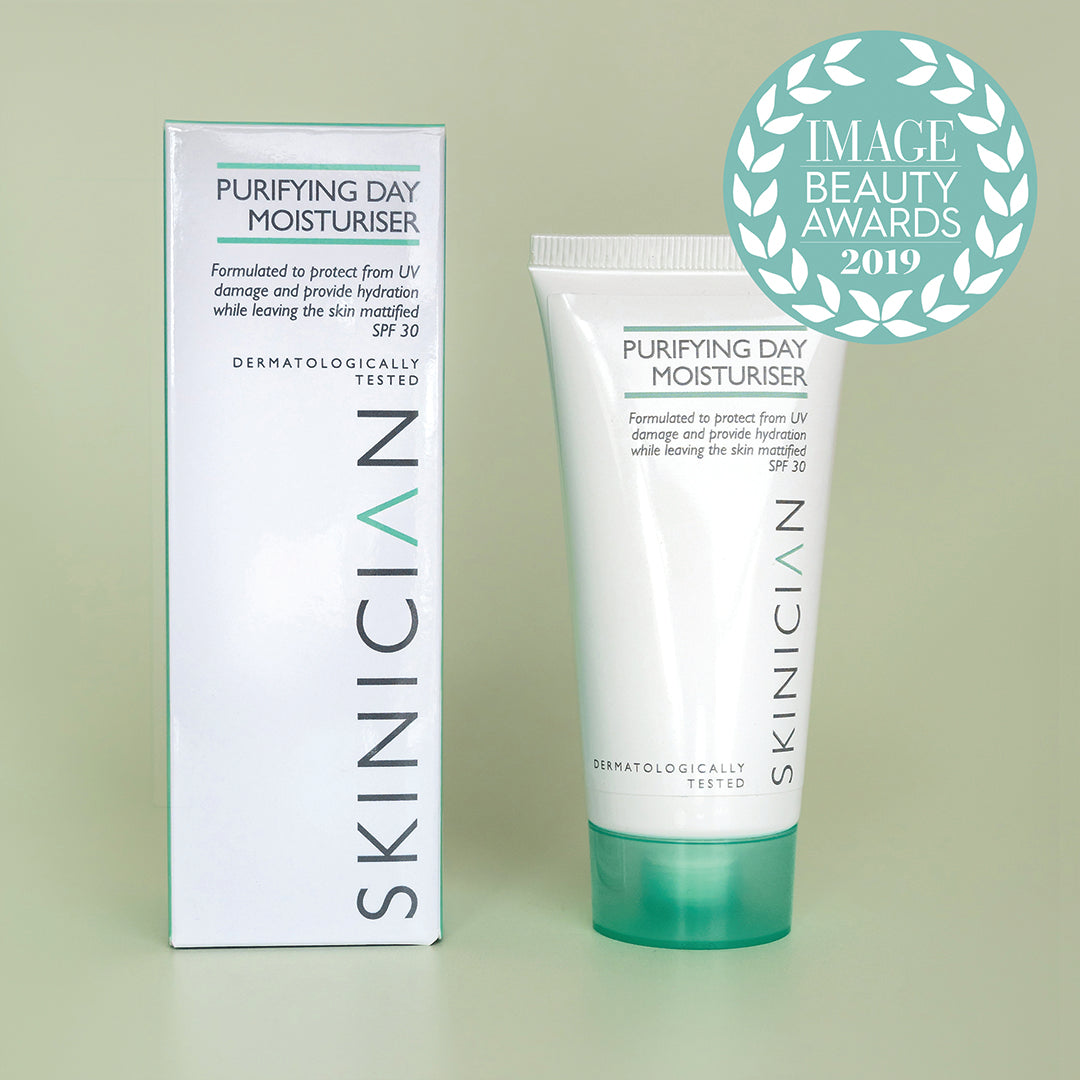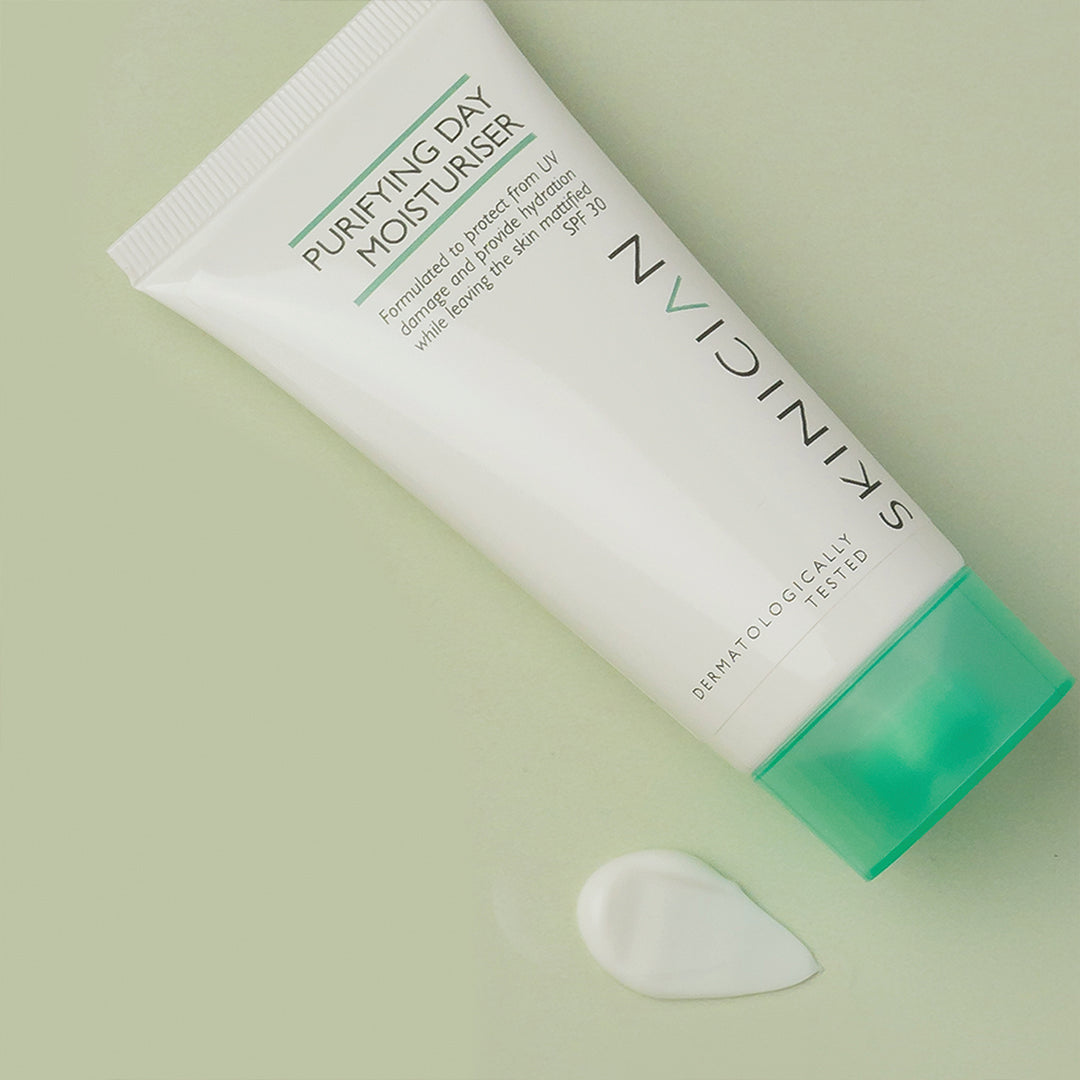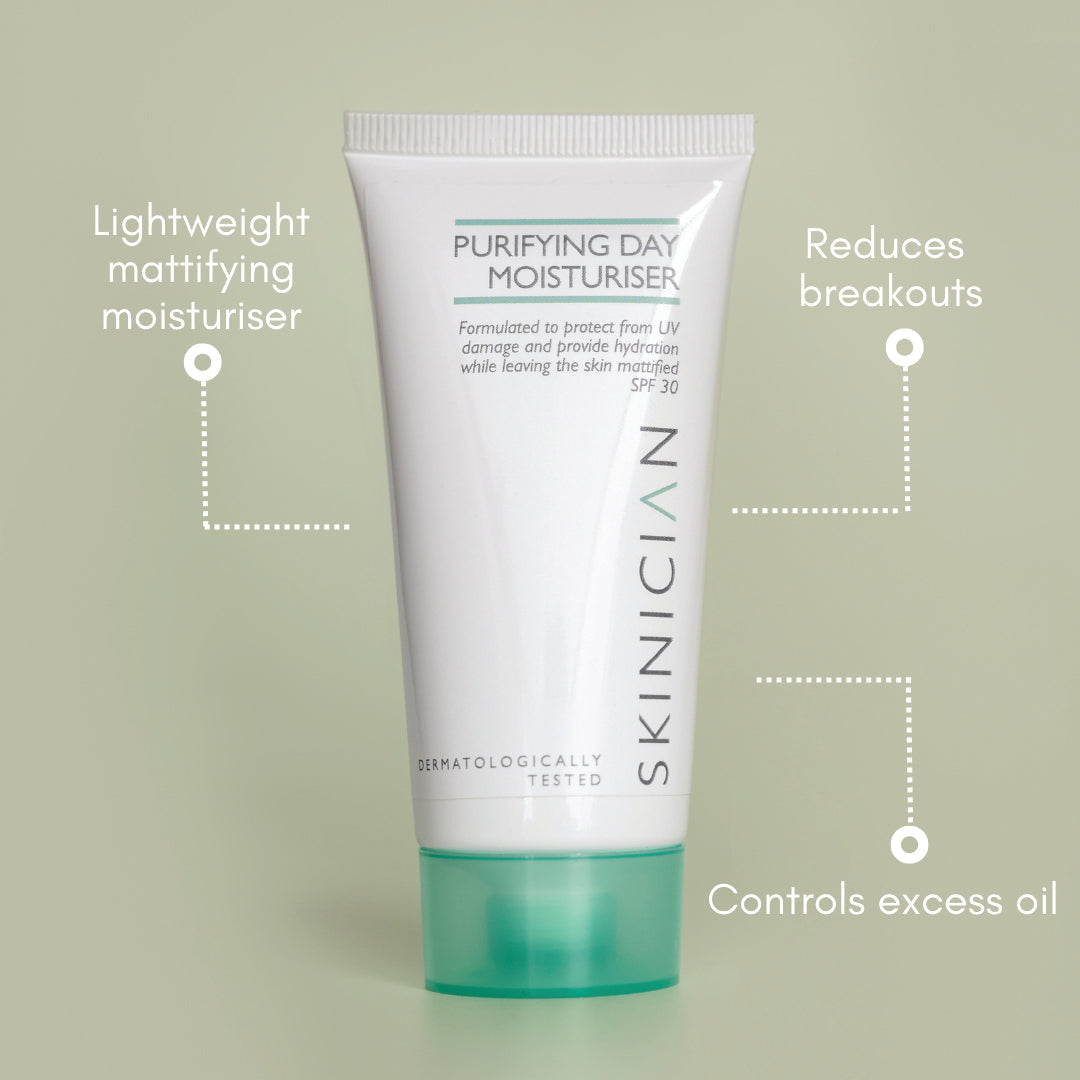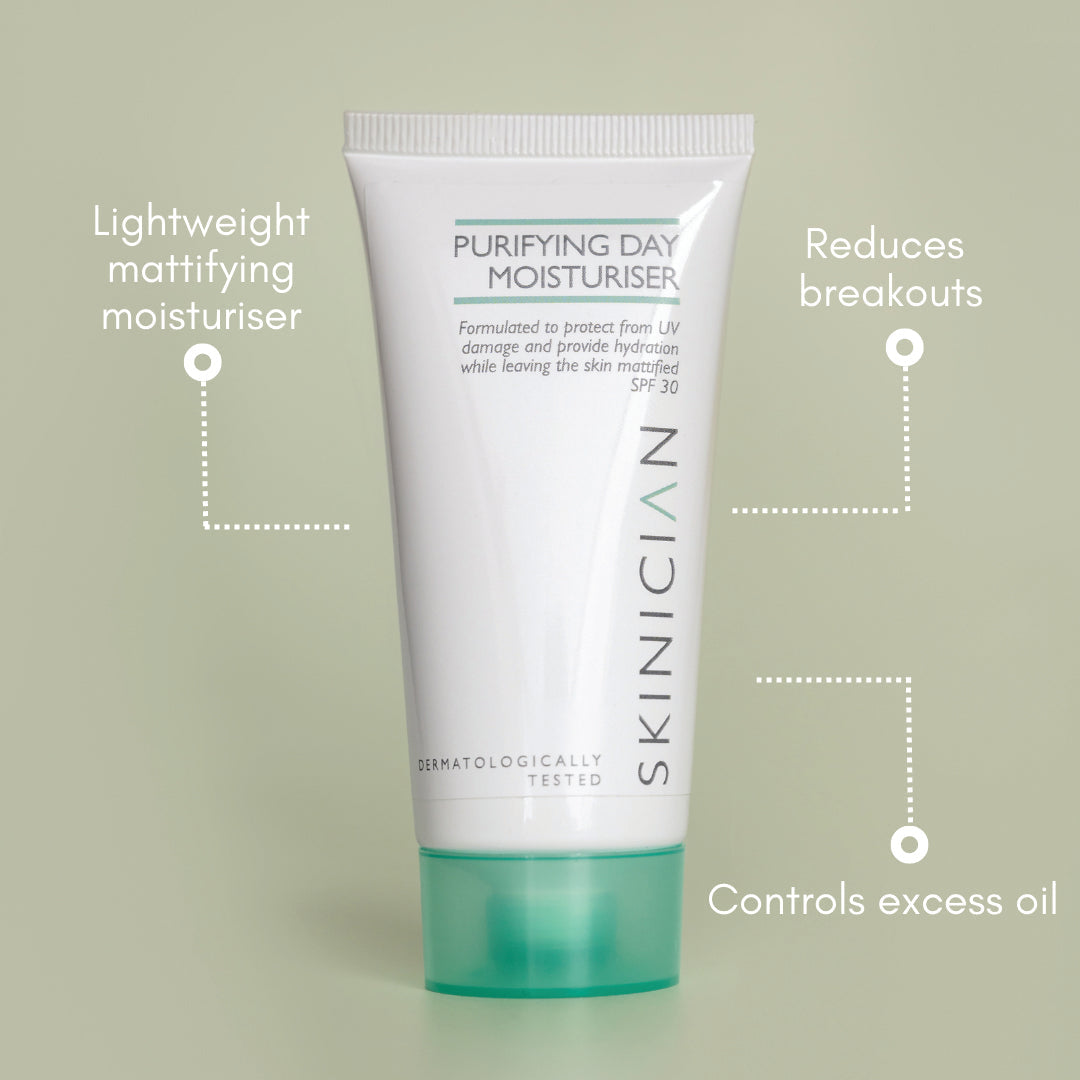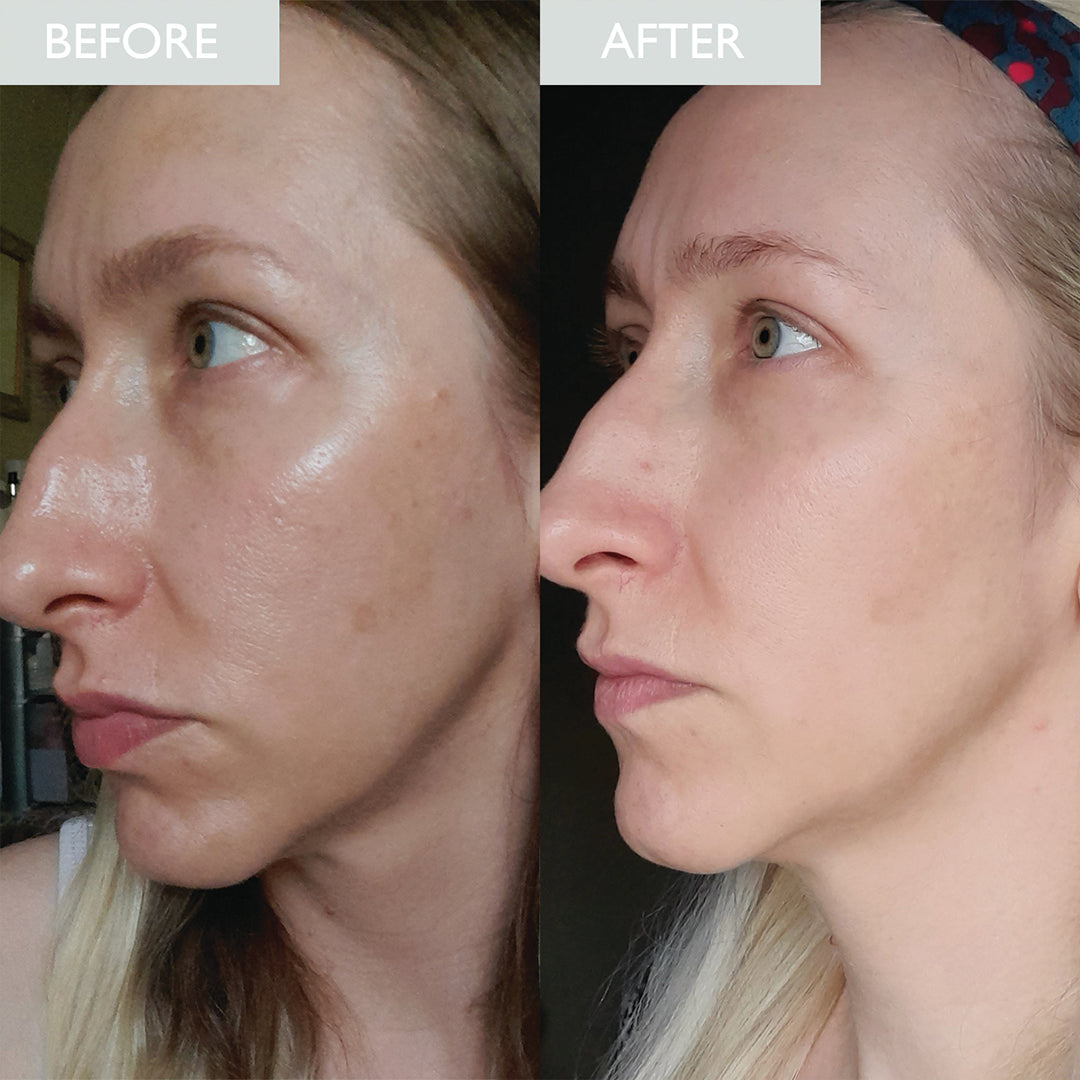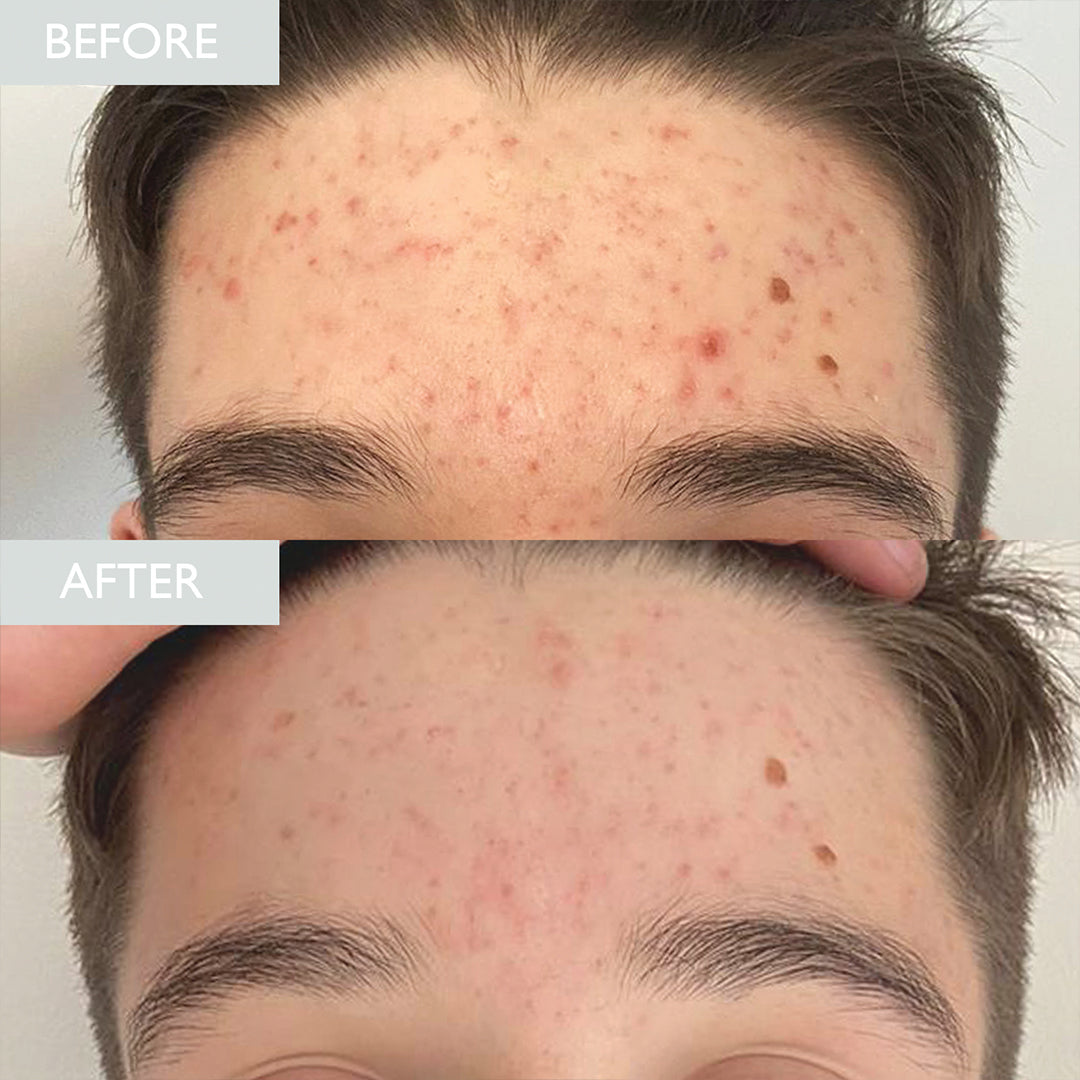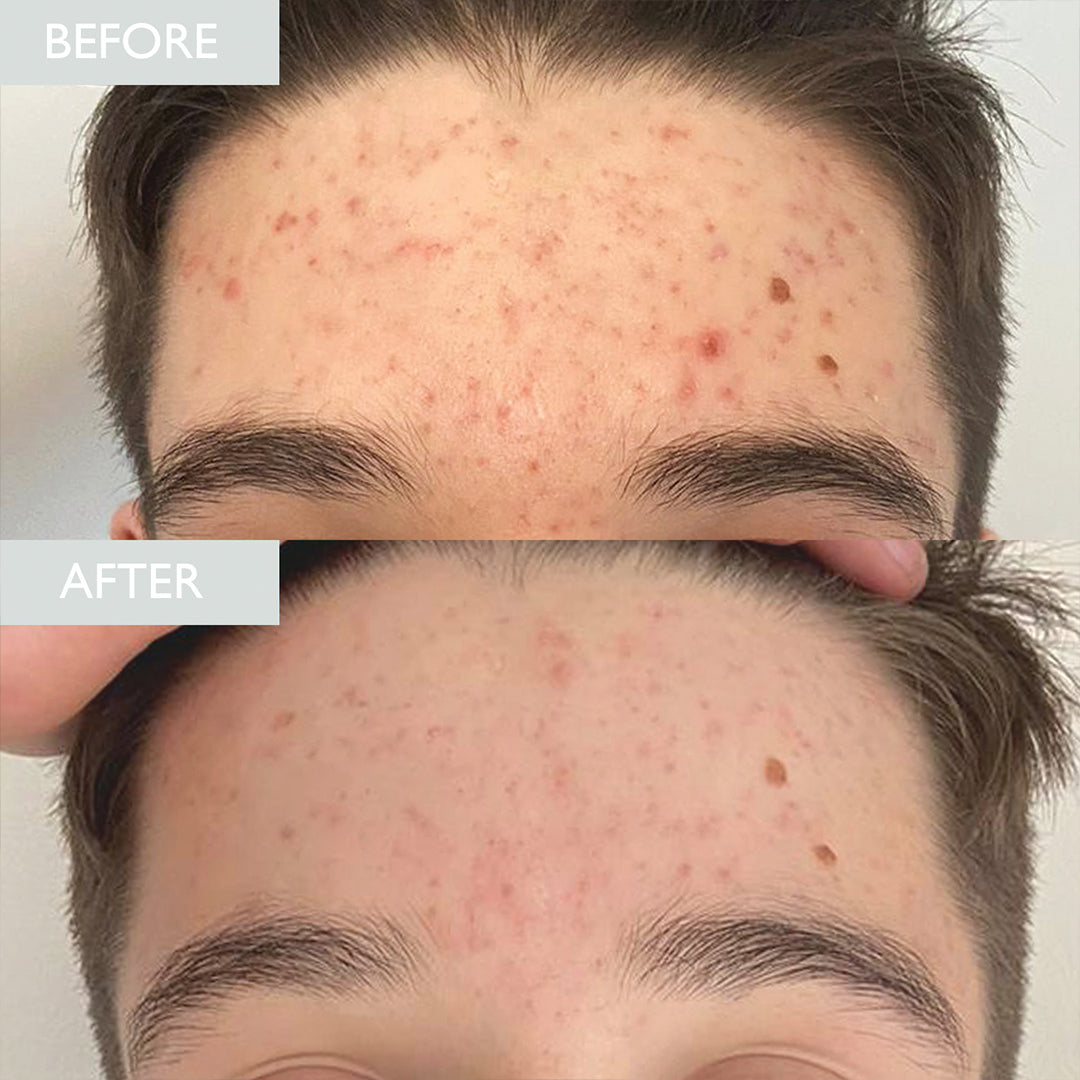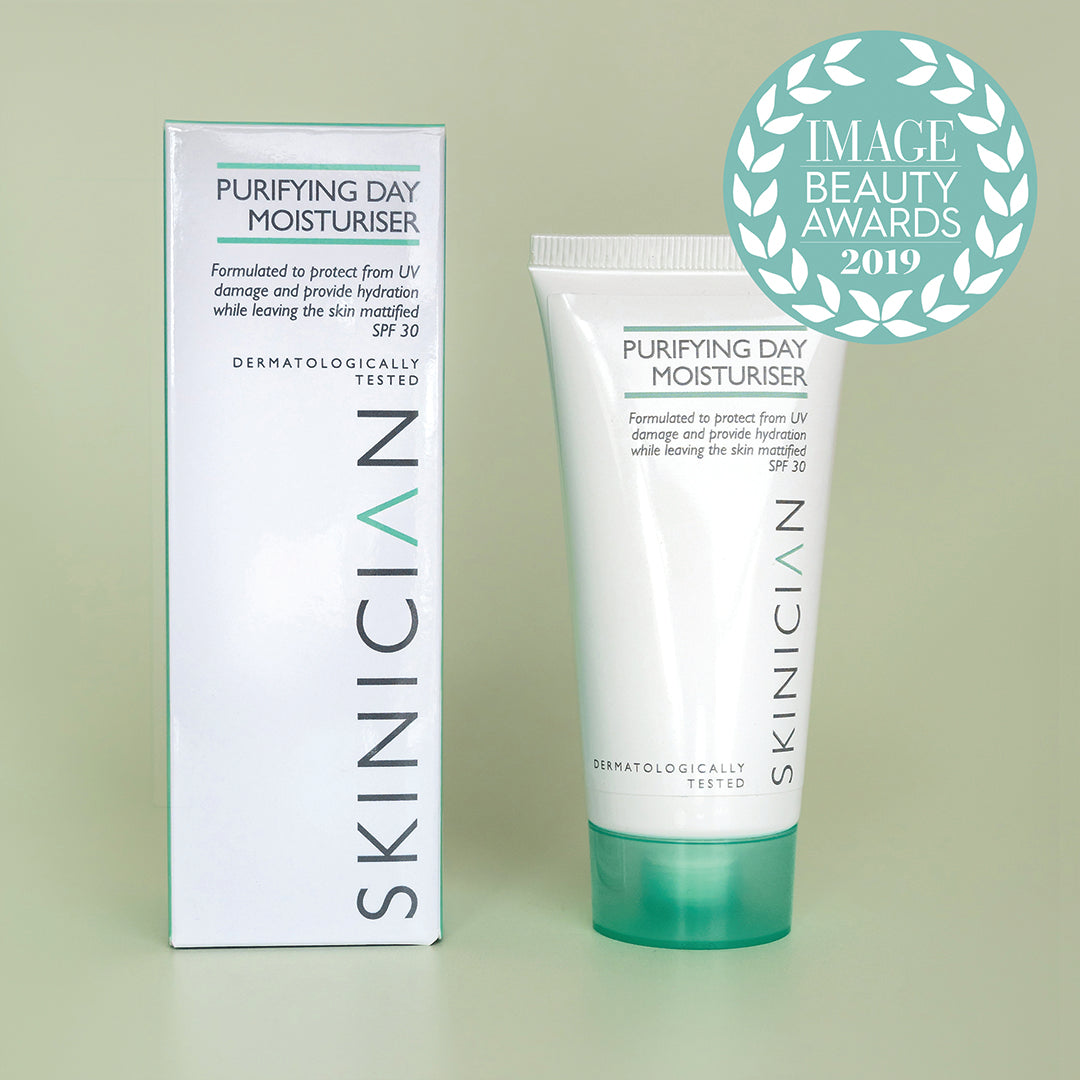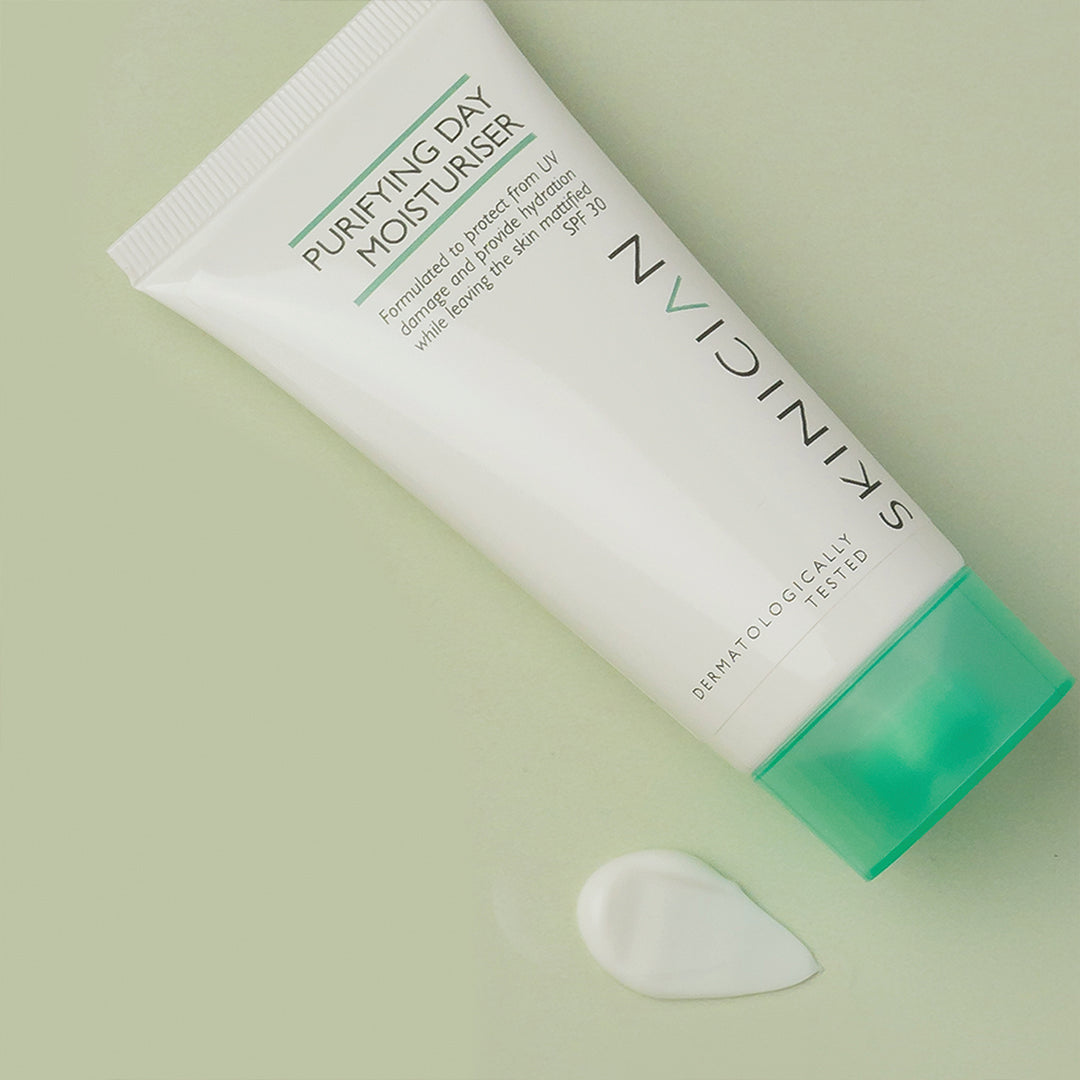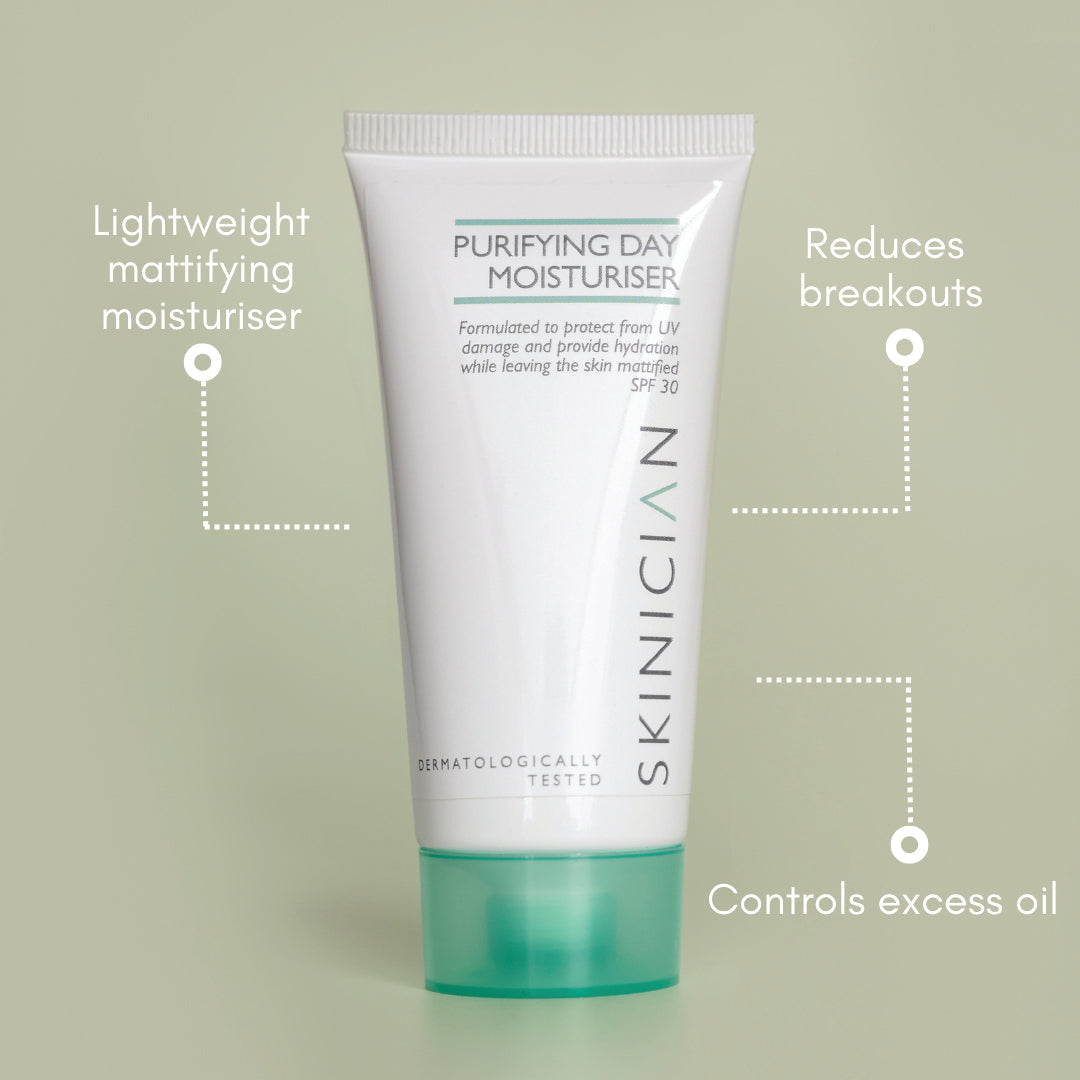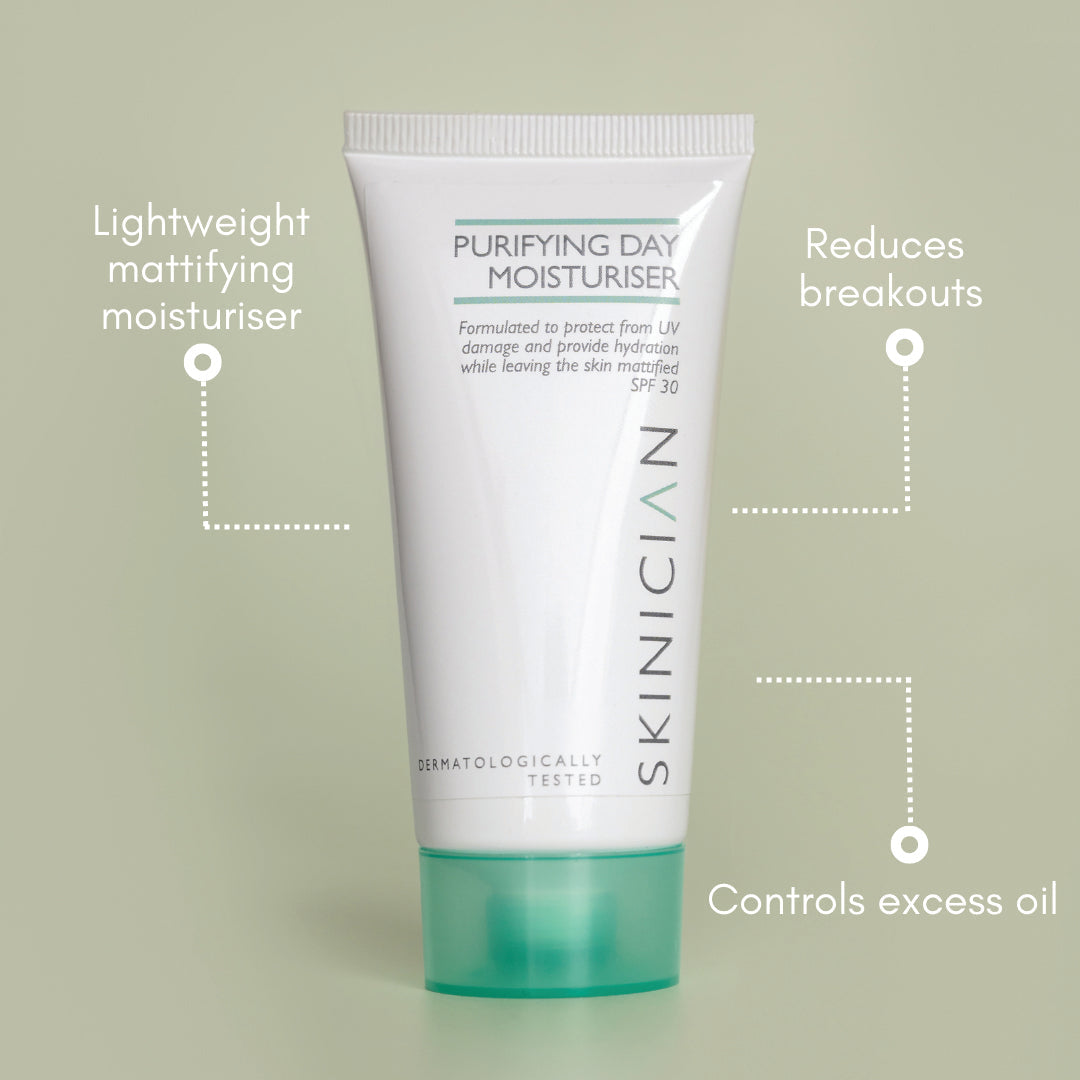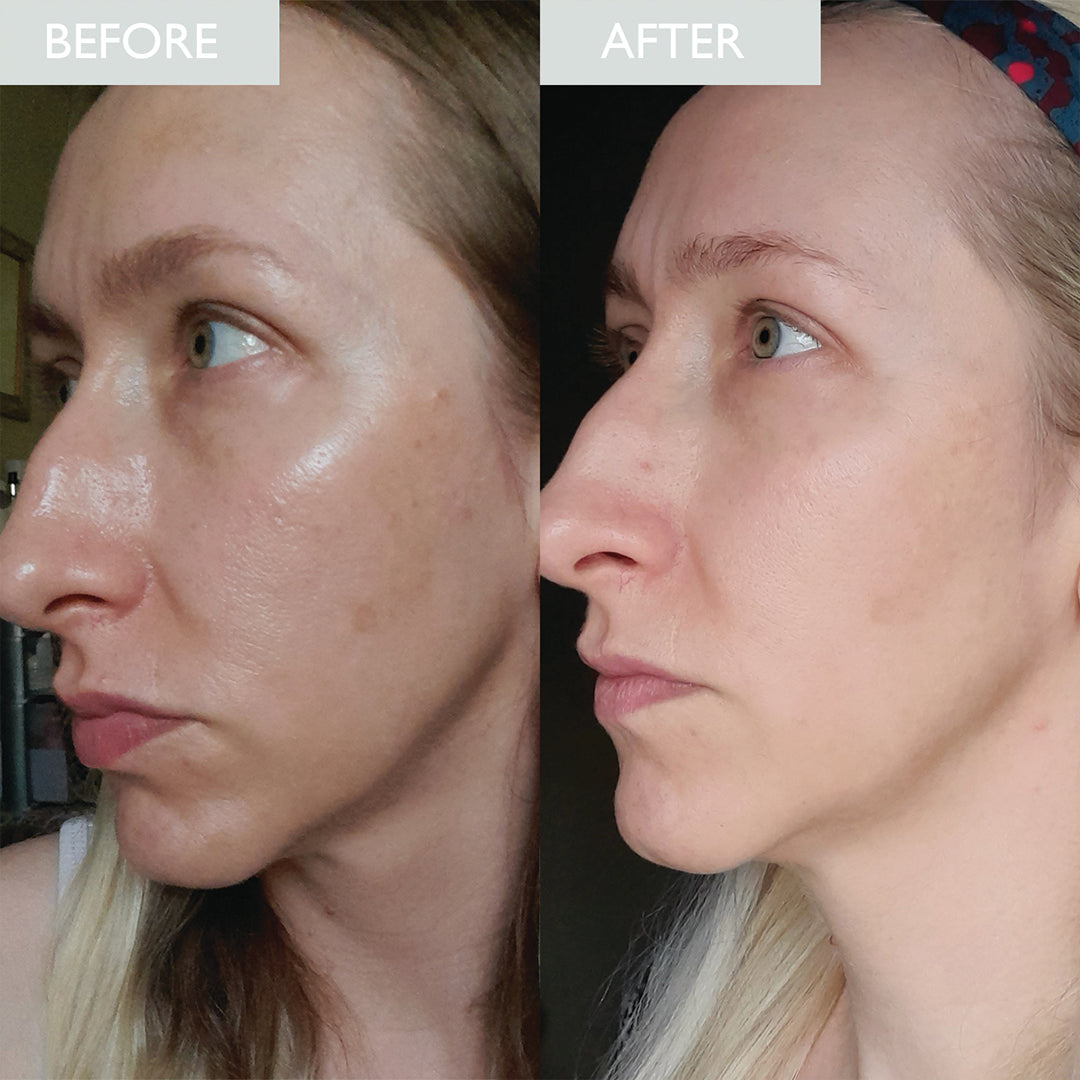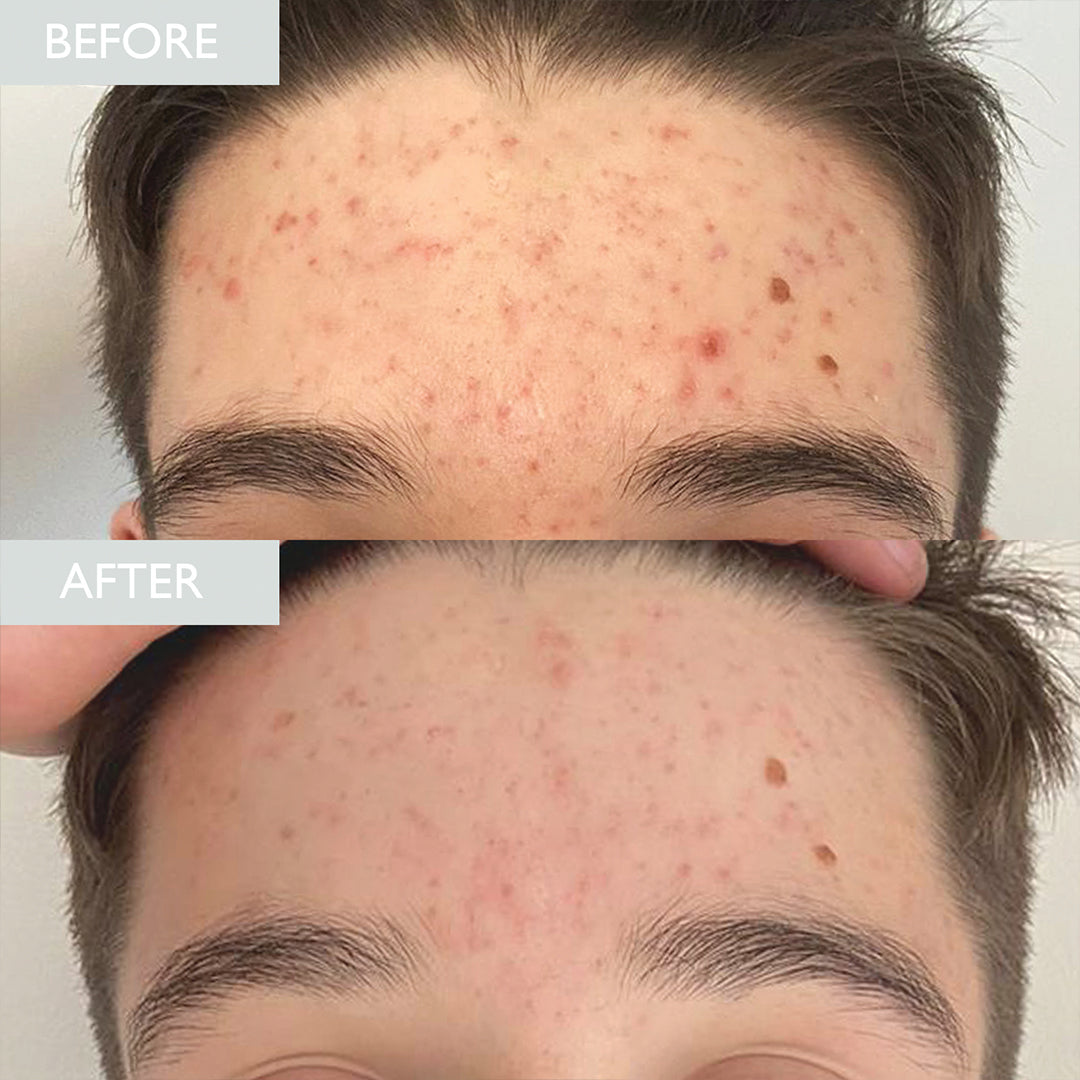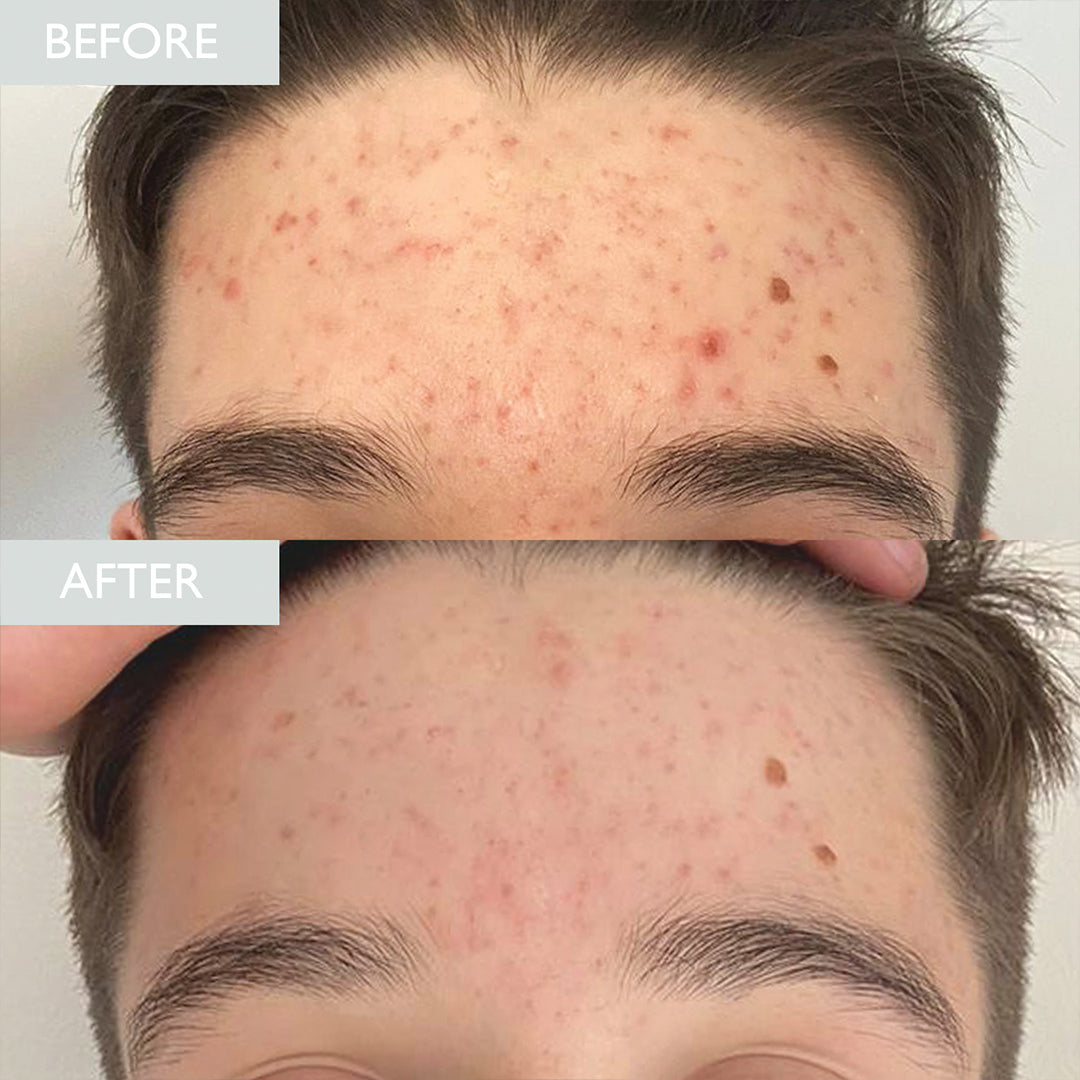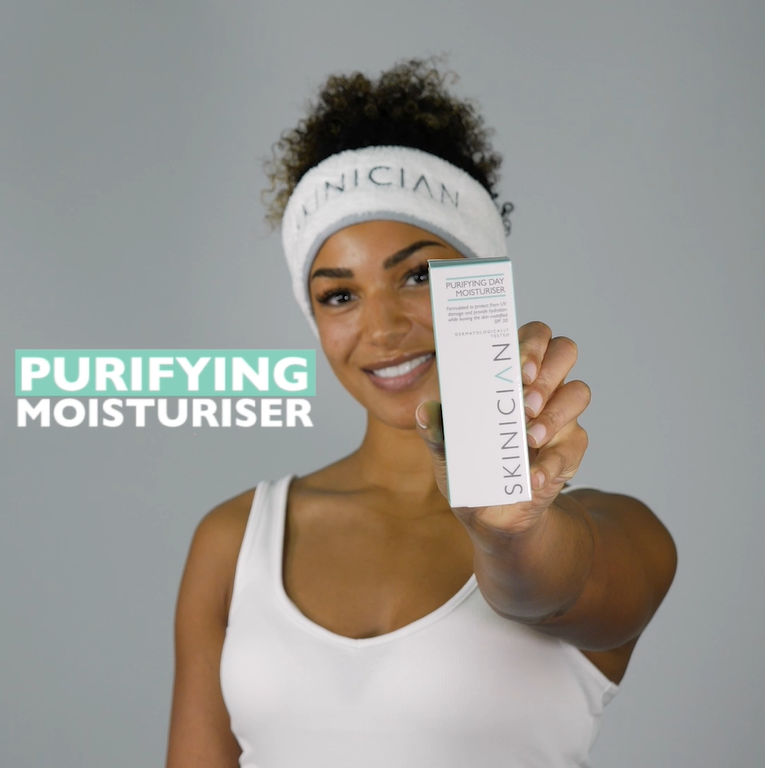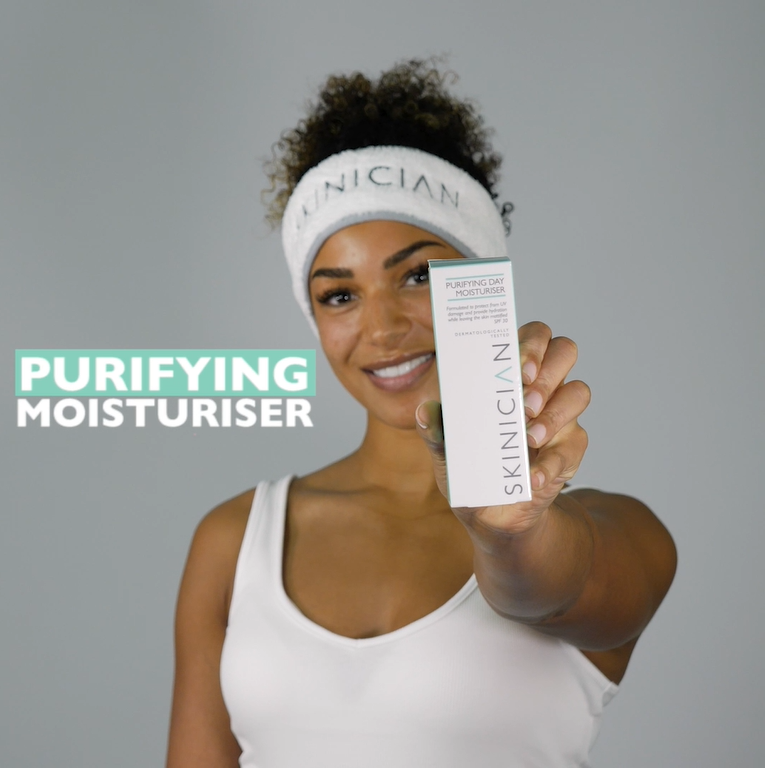 Purifying Day Moisturiser SPF 30 50ml
Regular price
Sale price
£25.00 GBP
Unit price
per
Save
Sold out
A lightweight mattifying moisturiser with SPF30, broad-spectrum sun protection that controls excess oil and reduces breakouts.
Skin concerns: oily skin, congested skin, acne, combination skin, breakout-prone skin, men's skincare
Featuring zinc pca to regulate oily skin, SKINICIAN's spf moisturiser for oily skin is also developed to treat acne-prone skin, working to purify and nourish, while remaining lightweight and comfortable. It contains encapsulated SPF – offering broad spectrum UV protection and hydration in one, to leave the complexion free from irritation and shine, with blemishes reduced over time.

This multi-tasking daily moisturiser with SPF has been especially created for blemish-prone skin, formulated to reduce and prevent breakouts with zinc pca (short for zinc pyrrolidone carboxylic acid) alongside a special mattifying complex. This hardworking duo helps regulate how much sebum (oil) your skin produces, to reduce shine and ensure that pores are less likely to get clogged and spot-causing bacteria can't thrive.  This caring formula also contains nourishing Vitamin E, glycerin and shea butter, to lock in moisture while remaining super lightweight and comfortable on the skin.

At SKINICIAN we use encapsulated SPF – this is vital for preventing that unflattering 'white cast' that you often get with mineral sunscreens, as the zinc oxide they contain reflects the light. An encapsulated formula side-steps this problem, meaning you can wear this SPF30 acne moisturiser with confidence, knowing it won't look shiny or chalky when you apply it.

"A common misconception is that if you have oily or acne-prone skin, you should dry it out! But actually this will only make your skin react by producing more oil to clog pores and make matters worse. This acne purifying day cream with spf 30 has been specially designed to give oily skin the hydration it needs, to balance sebum levels to leave skin calm and comfortable, as well as reduce breakouts." – Hilary McMurray, Co-founder SKINICIAN

Read more about our sustainability pledge
Zinc PCA
Controls oil production, mattifies and absorbs excess oil  

Vitamin E
Protects against free radicals and promotes healing of skin breakouts  

Encapsulated SPF 30
Provides broad spectrum. prolonged protection

Full ingredients list:
Aqua (Water), Glyceryl Stearate SE (binding agent), Propylene Glycol (hydrating), Cetearyl Alcohol (softener), Stearic Acid (emollient/softening), Butyrospermum Parkii (Shea) Butter (anti-inflammatory/moisturising), Butyl Methoxydibenzoylmethane (sunscreen), Dimethicone (hydrating), Ethylhexyl Methoxycinnamate (sunscreen), Glycerin (moisturising), Shea Butter Ethyl Esters (anti-inflammatory/moisturising), Tapioca Starch (absorber/mattifying), Butylene Glycol (hydrating), Octocrylene (sunscreen), Zinc PCA (oil regulating/anti-inflammatory), Parfum (Fragrance), Tocopheryl Acetate (vitamin E- antioxidant), Sodium Hydroxide (pH adjuster), Polymethylsilsesquioxane (texture-enhancing), Lecithin (softening/antioxidant), Disodium EDTA (preservative), Tocopherol (vitamin E/antioxidant), Citric Acid (antioxidant), Benzyl Alcohol (preservative), Benzoic Acid (preservative), Dehydroacetic Acid (preservative), Phenoxyethanol (stabiliser), Linalool (natural fragrance), Limonene (natural fragrance / antioxidant)
Do I need to moisturise if I have oily skin?
Yes, a daily moisturiser with spf 30 is an essential step for all skin types, including those with oily skin and acne-prone complexions. Moisturiser locks moisture into the skin and reinforces the skin barrier to protect against damage such as pollution. Moisturiser can also help prevent future breakouts as regular moisturisation prevents a build-up of dead skin cells that leads to clogged pores and spots. Furthermore, our Purifying Day Moisturiser has a special mattifying formula that absorbs excess oil to leave the skin's surface less oily and less shiny.   

Do I need to apply a separate SPF alongside the Purifying Day Moisturiser?
Your SKINICIAN Purifying Day Moisturiser contains an SPF 30 that has been proven to provide protection from harmful UV radiation and you do not need to use an additional SPF product alongside it if you are applying the correct amount.

Do moisturisers cause acne?
Choosing the right moisturisers for acne prone skin is essential to help control and prevent more breakouts. Our Purifying Day SPF30 Moisturiser is a lightweight lotion formulated with active ingredients specifically for this skin type and helps to balance oil production, ensure that pores are less likely to get clogged and spot-causing bacteria can't thrive.
Use daily, apply in the morning, after cleansing and toning. Allow 5 minutes before applying makeup.

For best results: Use everyday even if your not outside, it is important to protect from free radicals, not just UV rays. Daily use will also help regulate oiliness on the facial area.

Expert tip: Apply 30 minutes before daylight exposure for maximum protection. If sunbathing suncreen should be reapplied every 2-3 hours. 
Country
Delivery Information
UK & NI
Eco option - £3.95 (3-5 working days)
FREE on orders over £40
Priority - £4.95 (1-2 working days)
Republic of Ireland

€6.20 (1-2 working days)




FREE on orders over €40

Europe

£7.95 (7-10 working days)




FREE on orders over £100

Rest of World
£15 (15-20 working days)
FREE on orders over £150