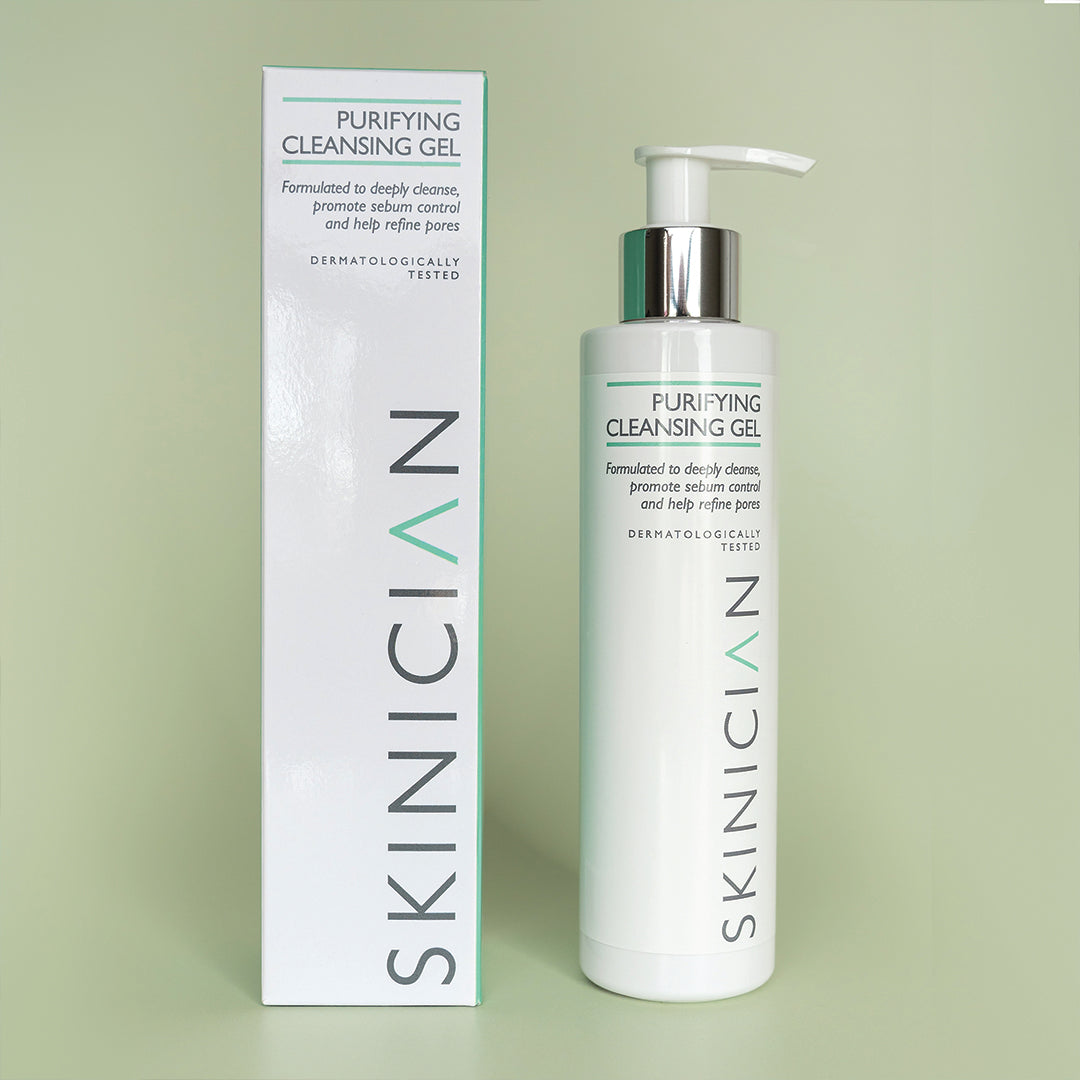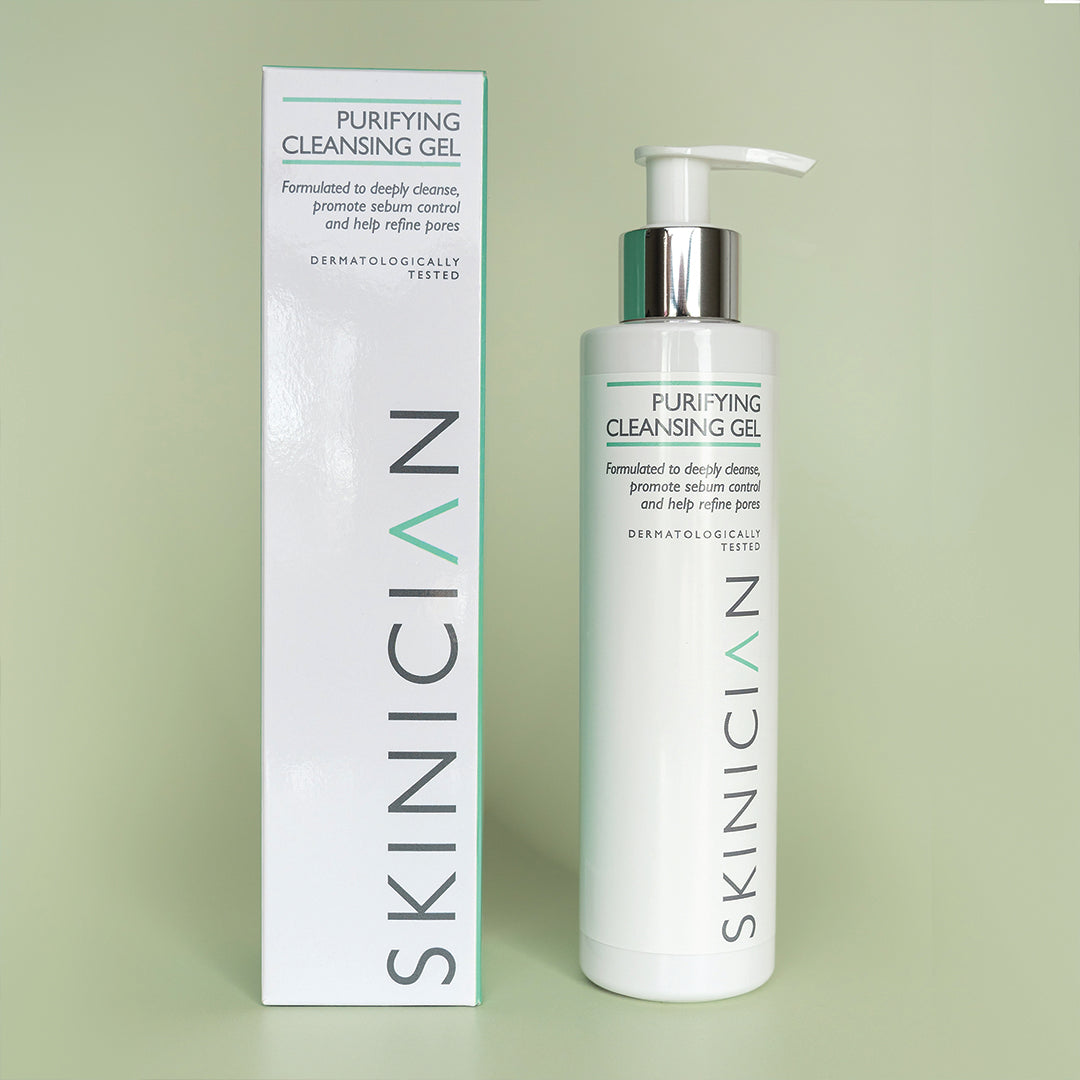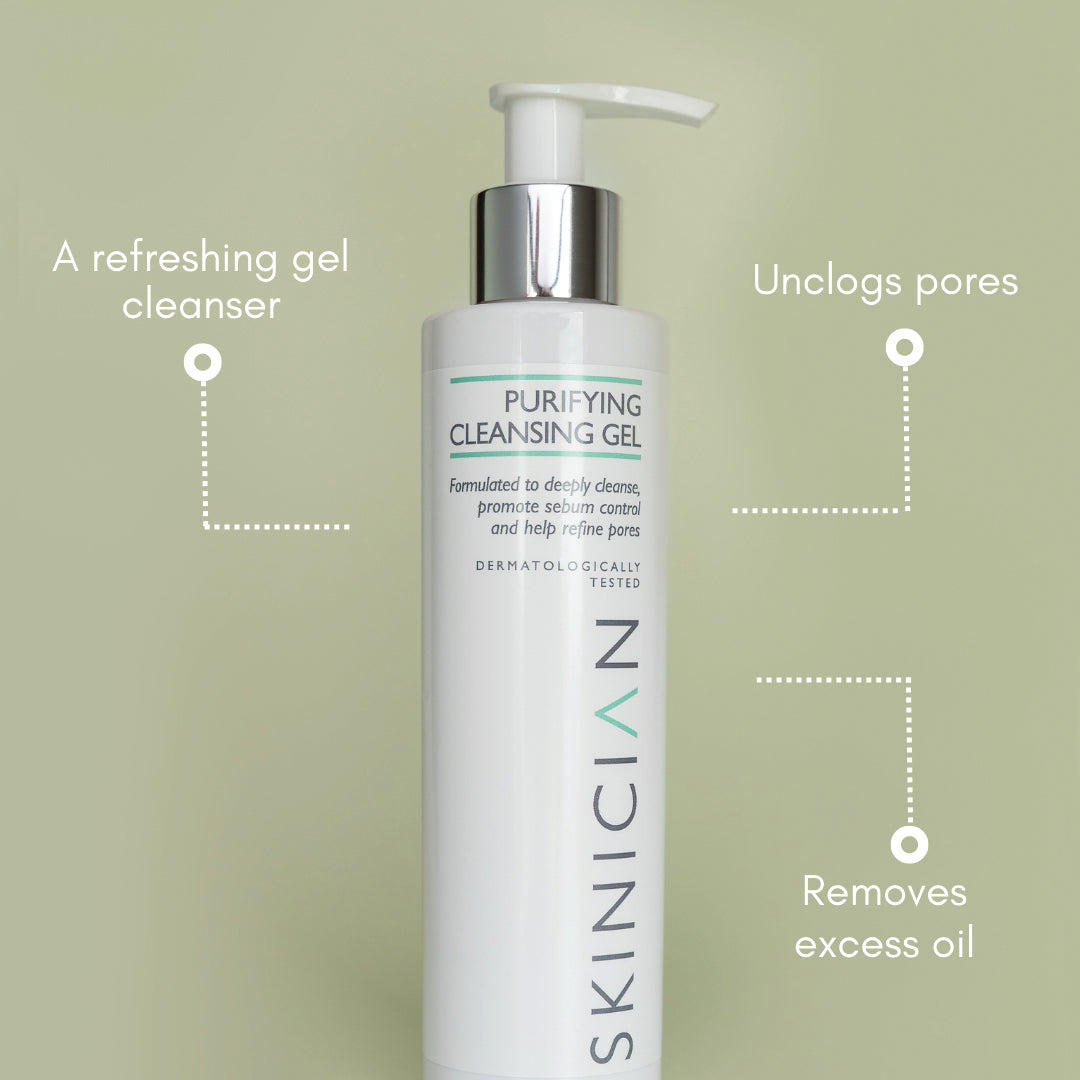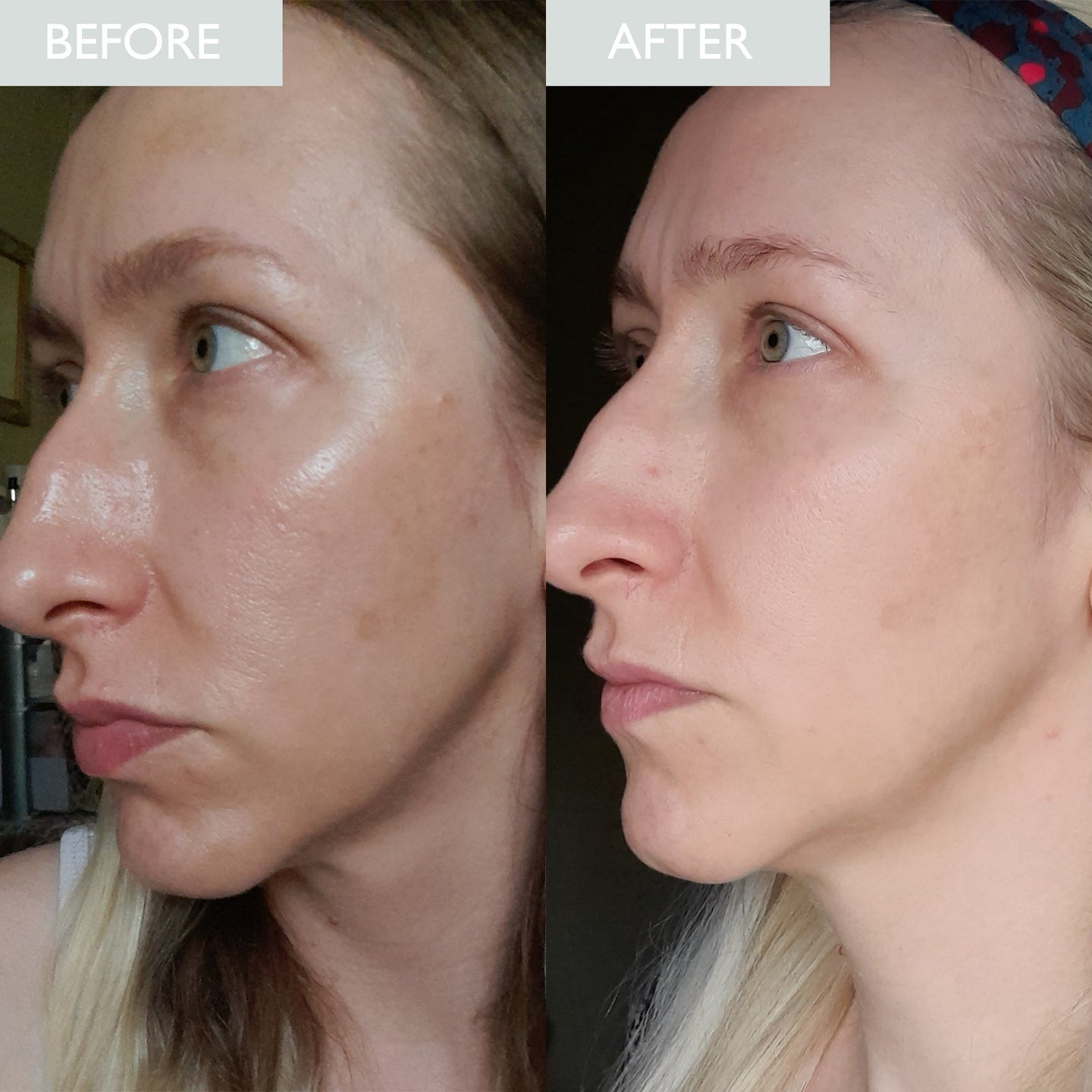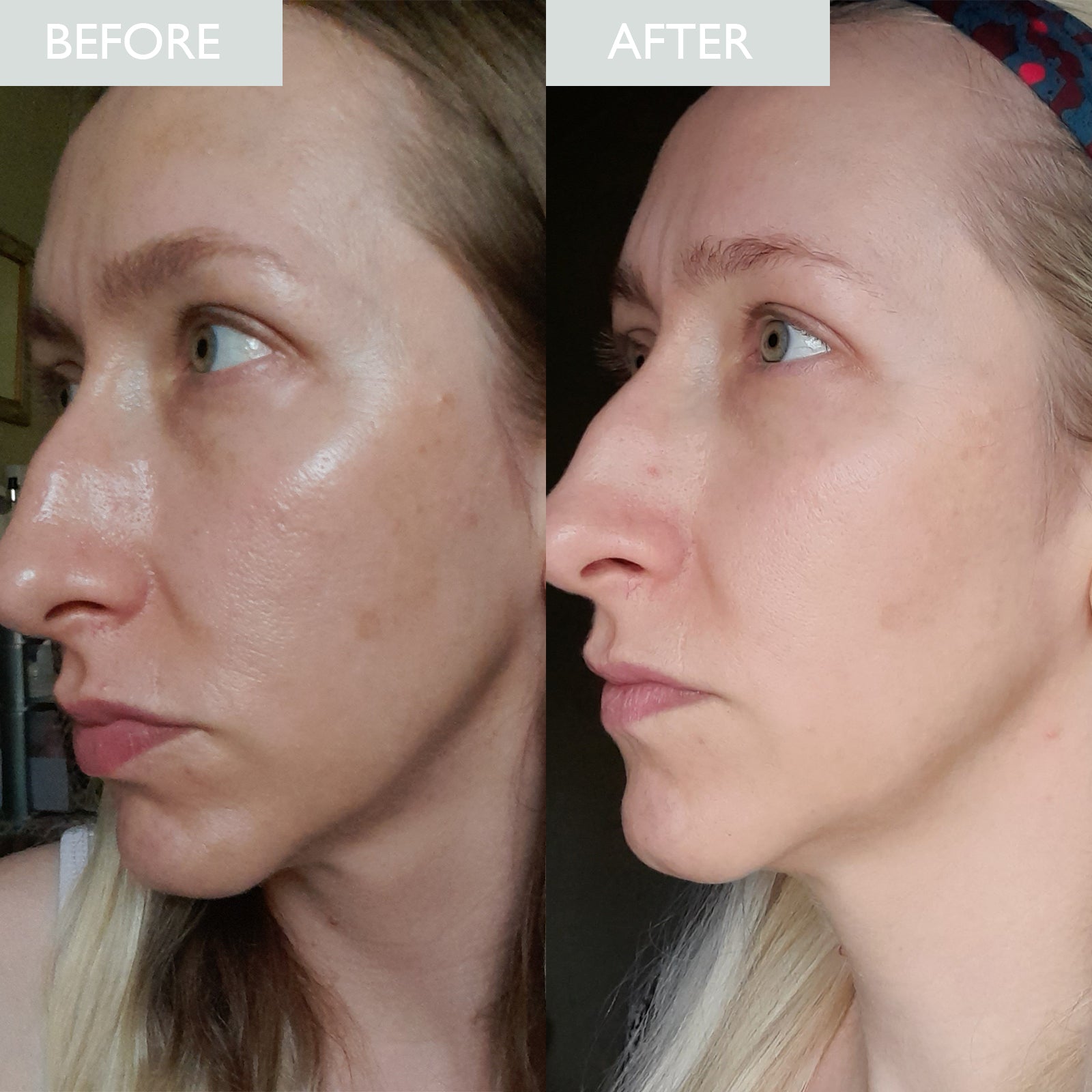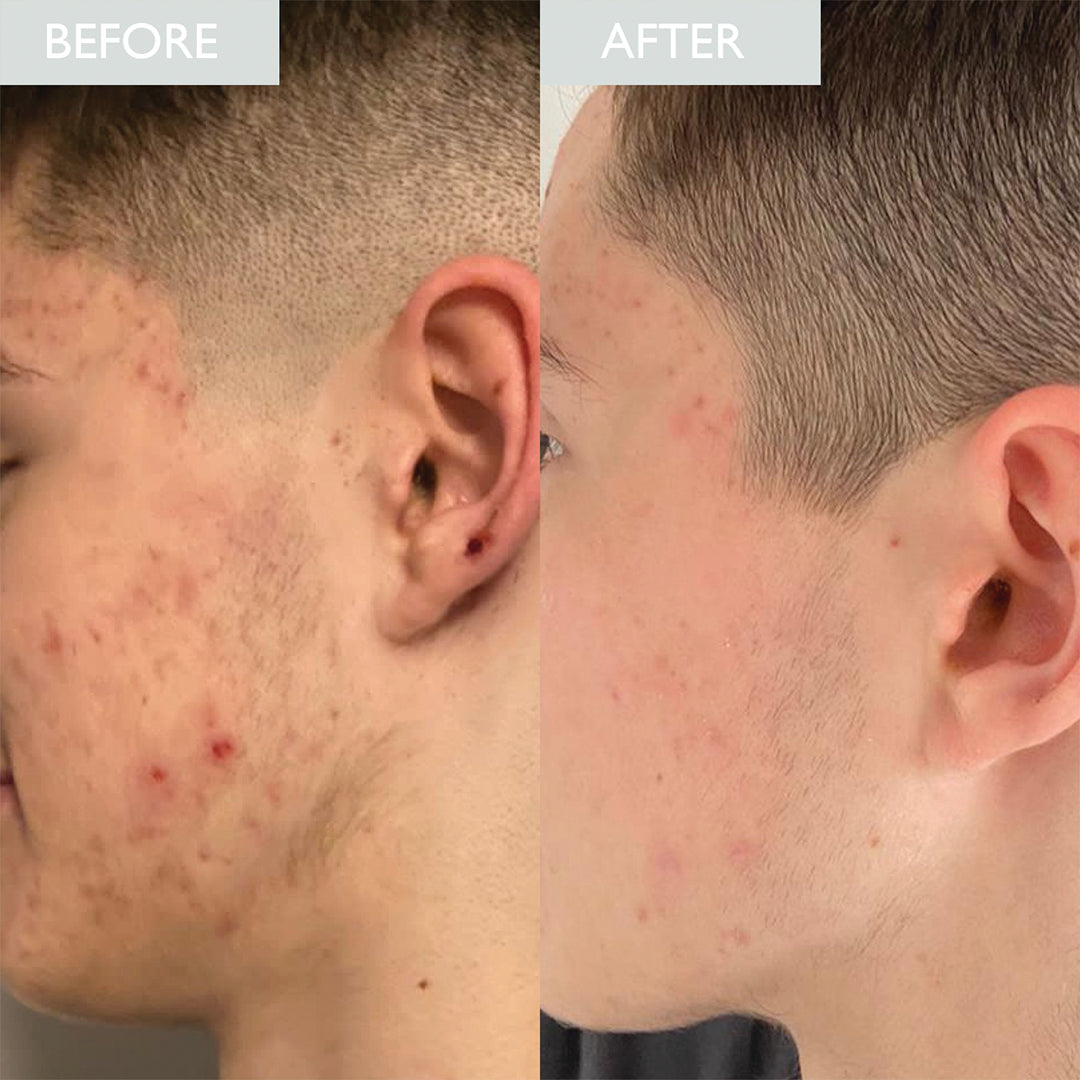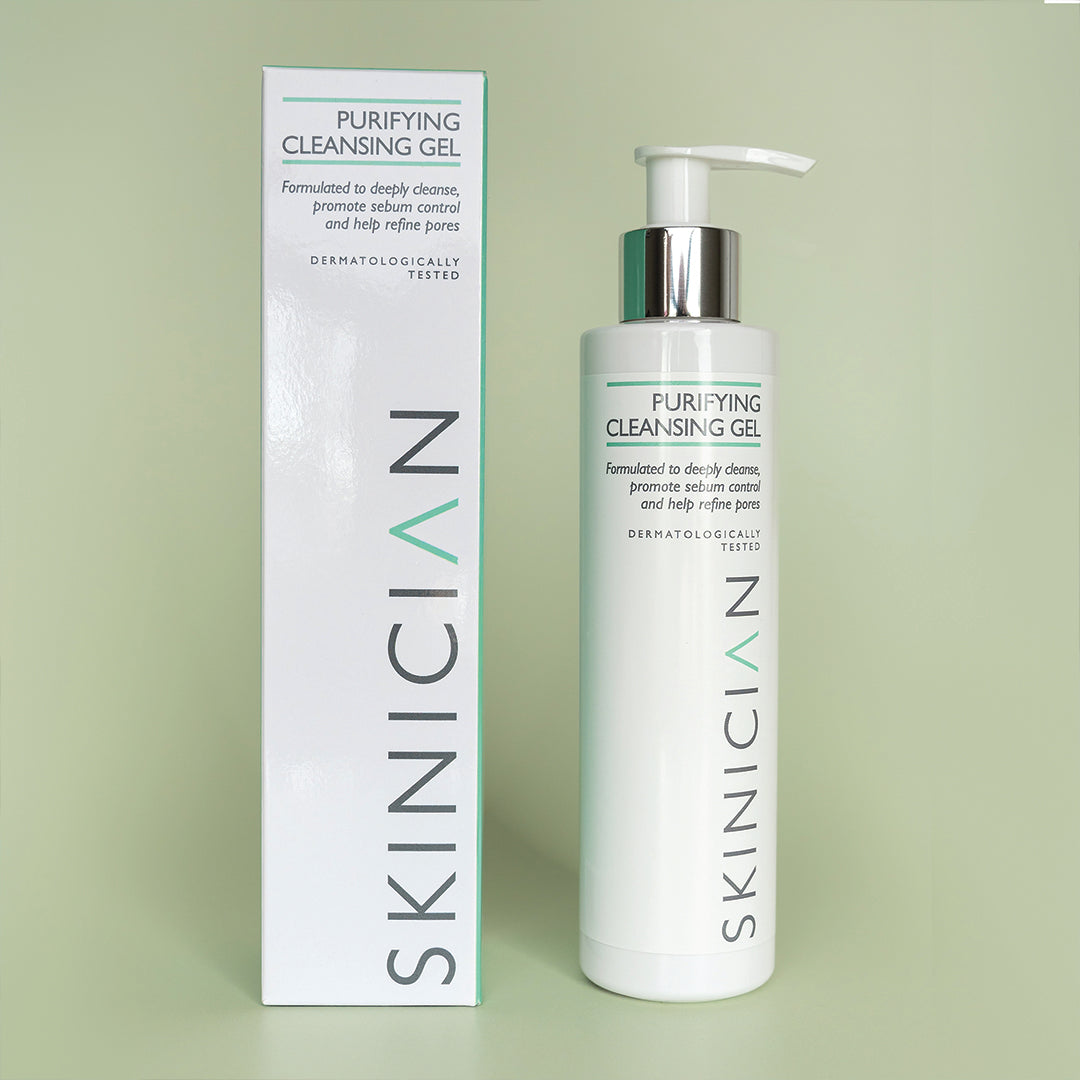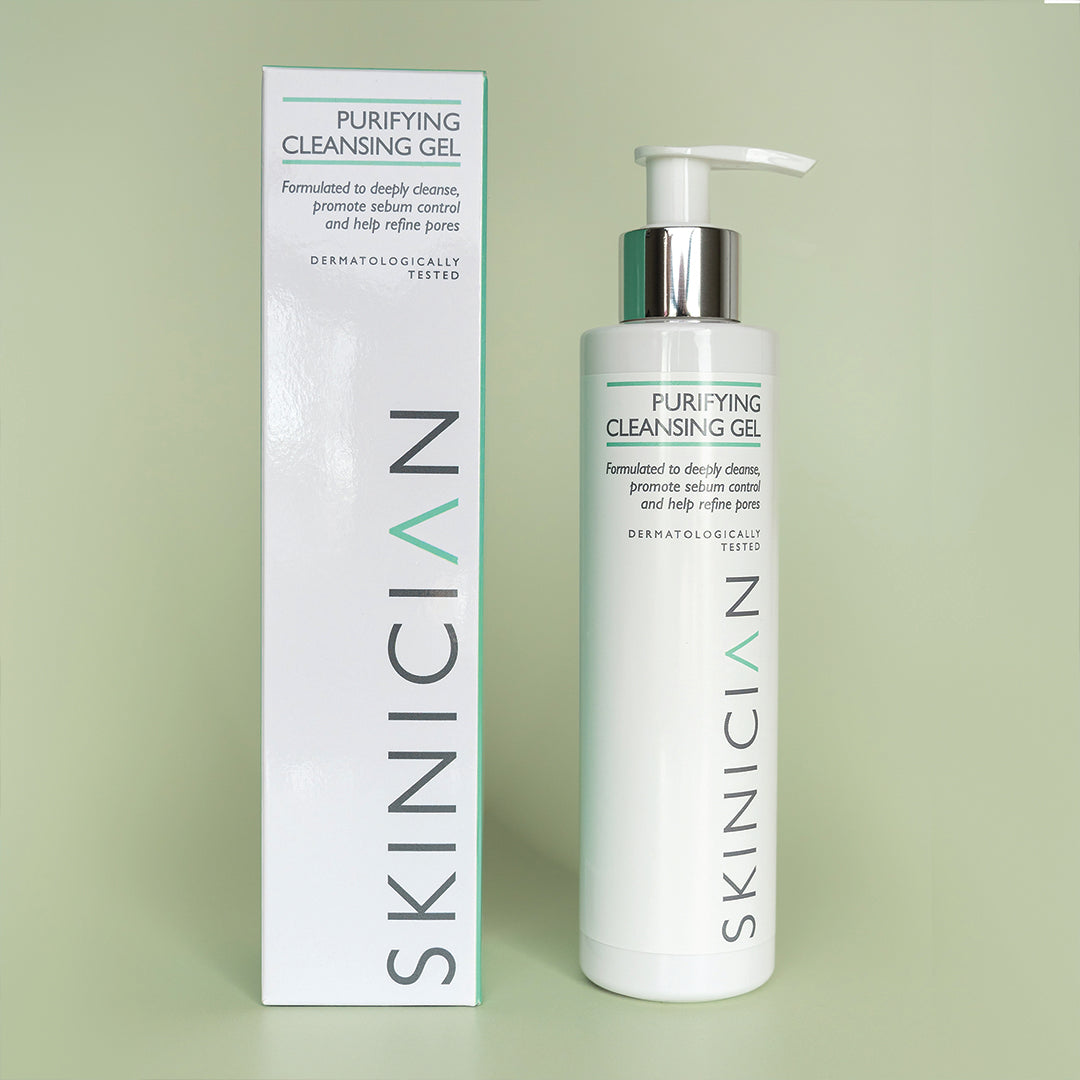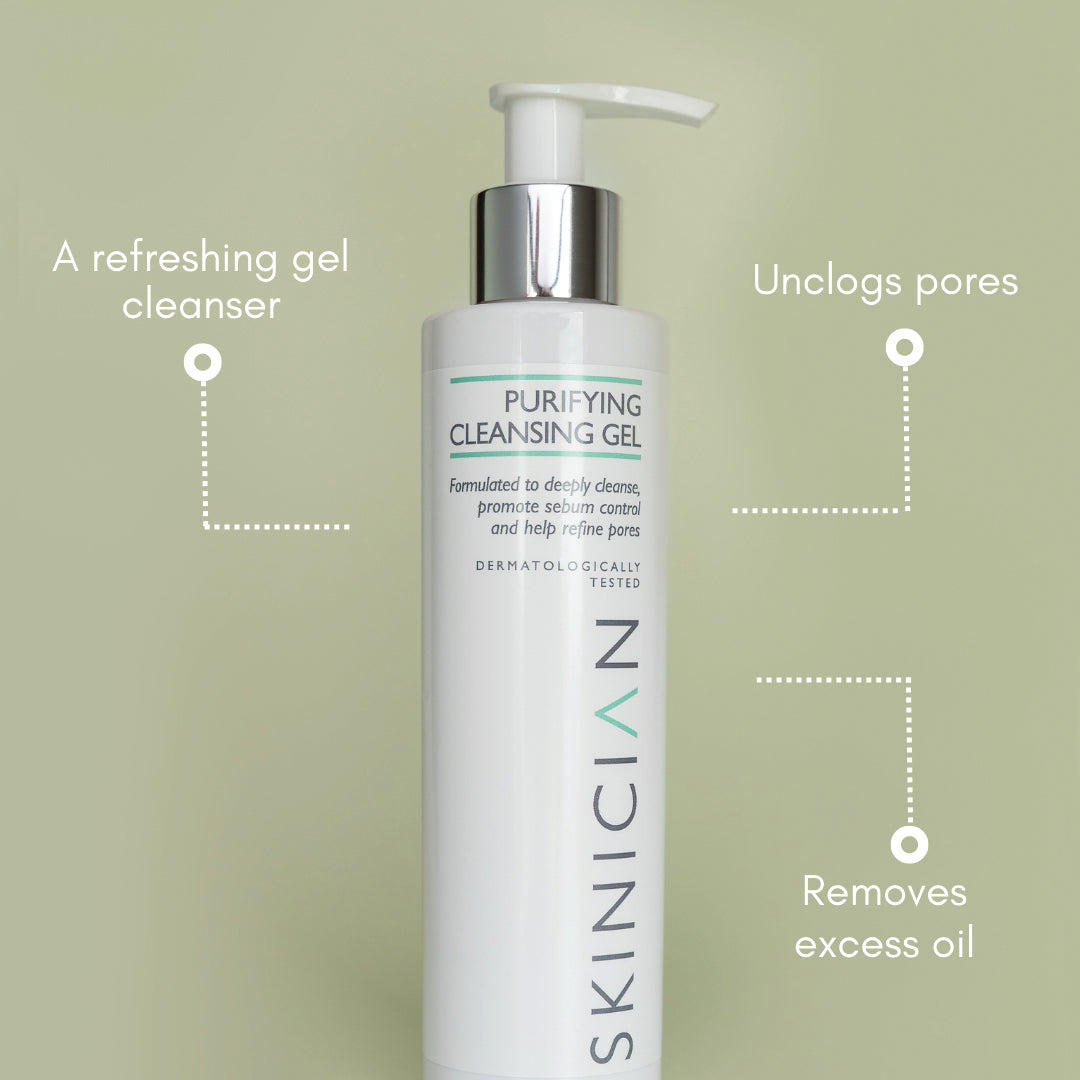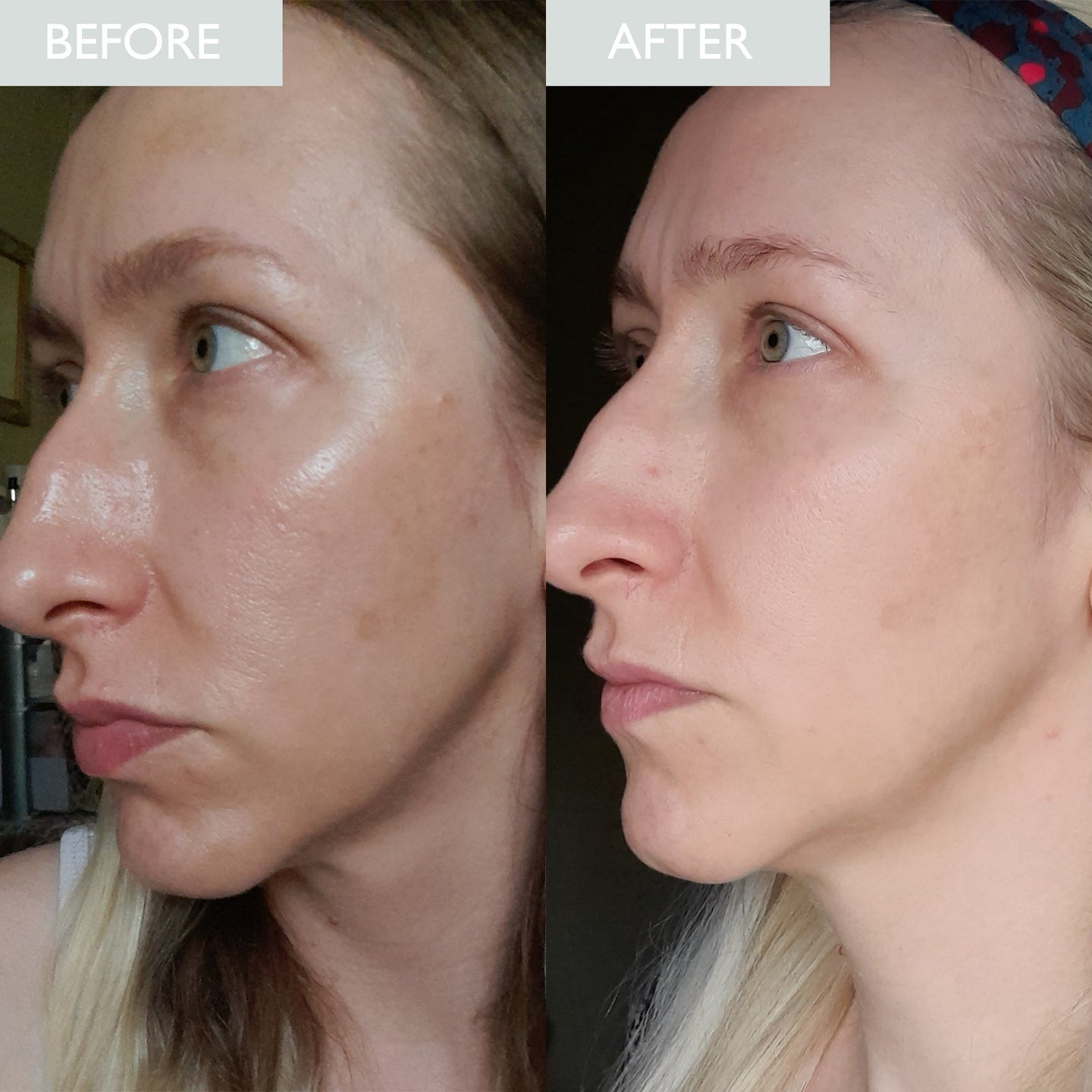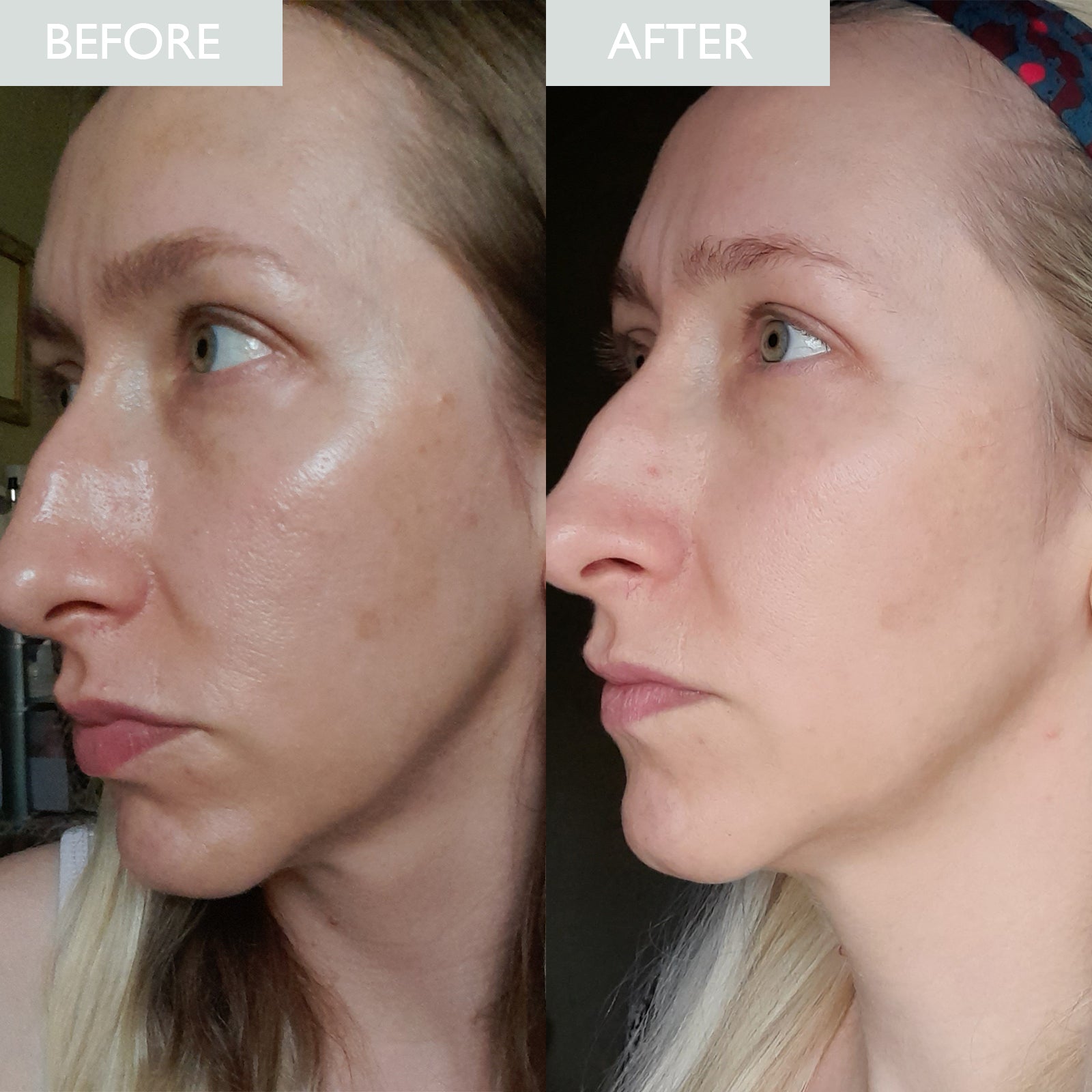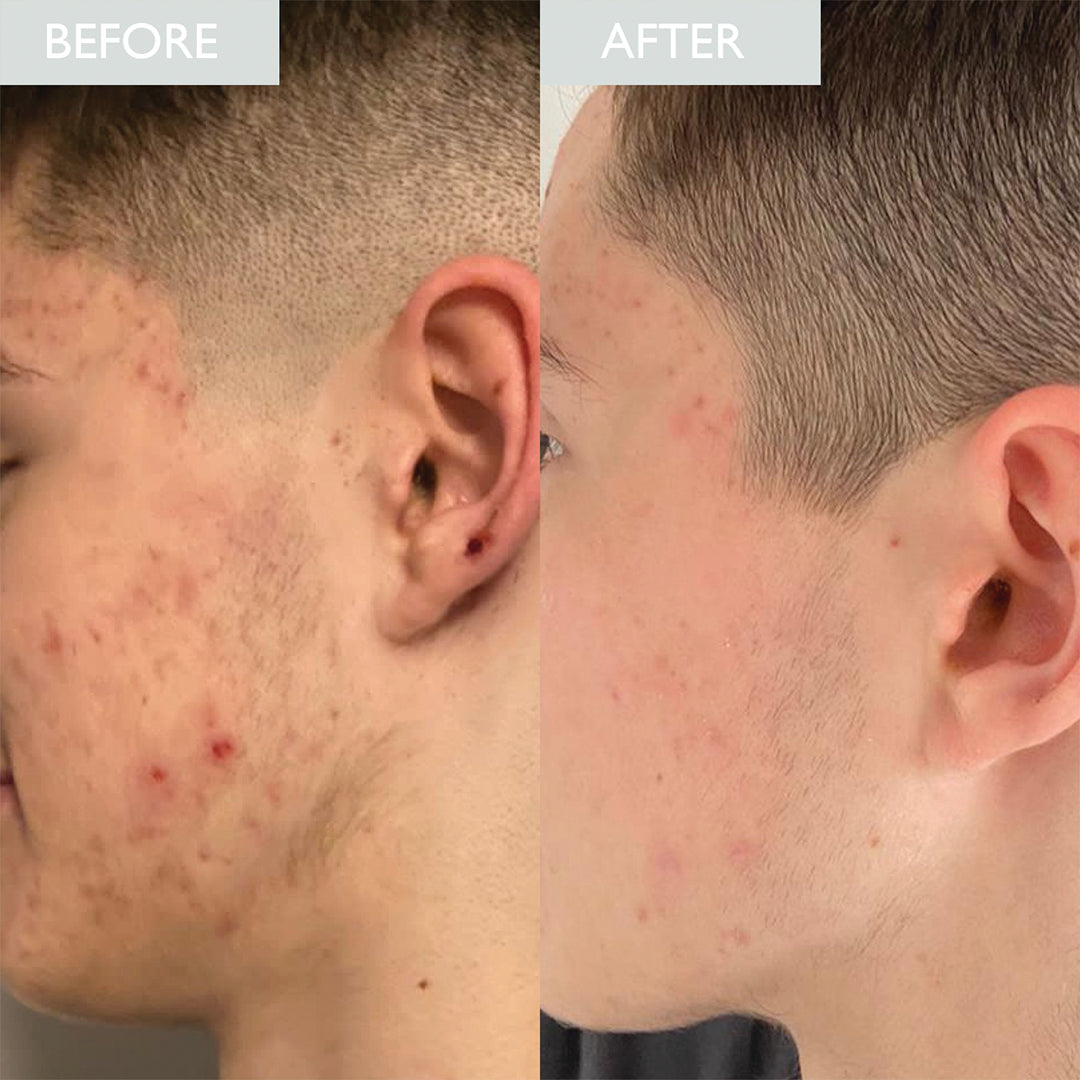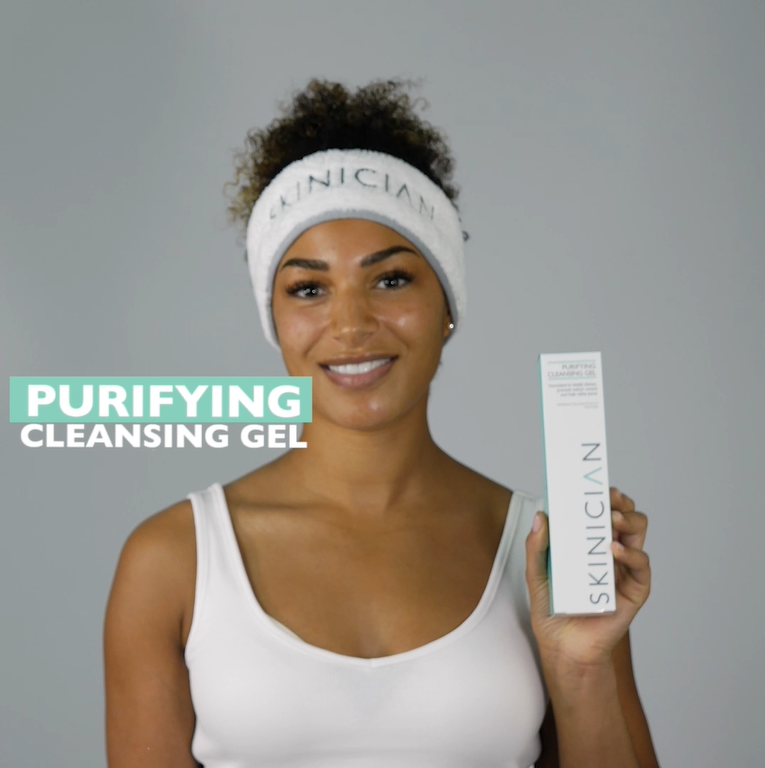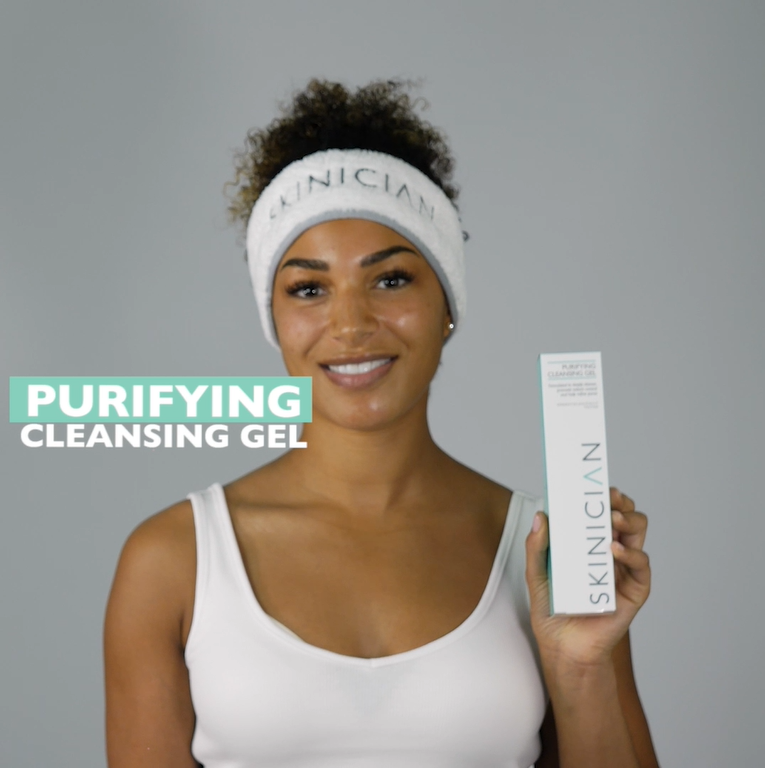 Purifying Cleansing Gel 200ml
Regular price
Sale price
£21.00 GBP
Unit price
per
Save
Sold out
A refreshing gel cleanser that removes excess oil and pore-clogging impurities that can lead to breakouts.
Skin concerns: oily skin, congested skin, acne, combination skin, blemish-prone skin, teen skin, men's skincare

If you're looking for the perfect cleanser for oily skin, our Purifying Cleansing Gel doesn't just remove makeup, it also works to reduce excess oil production and unclog pores – reducing the likelihood of breakouts and excess shine. And if your skin is red and inflamed, the formula works to calm and reduce inflammation, making it an essential first step in your acne skincare routine.  

With a hardworking formula, this acne face wash stars grapeseed oil – a special kind of oil that absorbs and sweeps away excess makeup and debris, leaving zero greasy residue behind. It also features anti-bacterial witch hazel to eradicate the bacteria that causes spots – making this a great choice of cleanser for acne-prone skin. Witch hazel is also an astringent, meaning it tightens and refines the pores, as well as dissolving any excess sebum that can leave skin greasy and shiny. Another key ingredient is green tea – which is rich in antioxidants to protect and repair the skin from pollution and sunlight exposure, while chamomile works to reduce redness and soothe any angry spots. Skin is left feeling refreshed and calm, while if you use this product regularly you should start to see a reduction in blemishes and acne too. 

"As a former salon owner, I know all too well the effect acne and blemishes can have on clients' skin – not to mention their confidence and emotional wellbeing. I developed this cleanser with this in mind, working to not just reduce excess sebum and bacteria, but to also soothe redness and inflammation that can make acne look and feel worse. I only chose ingredients that have been consistently relied upon and work well for acne-prone and oily skin – making this an ideal acne cleanser for clearer skin."– Hilary McMurray, Co-founder SKINICIAN 

Read more about our sustainability pledge
Grape Seed Oil
Helps remove dirt, excess oil and dead skin cells that could clog pores and cause further breakouts 
Green Tea 
Reduces inflammation and soothes and calms breakouts 
Witch Hazel
Removes excess oils and promotes healing of the skin's delicate barrier 
Chamomile
Soothes and heals  

Full ingredients list:
Aqua (Water), Sodium Laureth Sulfate (cleansing), Propylene Glycol (hydrating), Cocamide DEA (foaming agent), Carbomer (thickening agent), Glycerin (moisturising), PEG-12 Dimethicone (hydrating), Sodium Hydroxide (cleansing), Citric Acid (antioxidant/exfoliating), Parfum (Fragrance), Disodium EDTA (preservative), Vitis Vinifera Seed Oil (Grapeseed Oil - cleansing/antioxidant/hydrating), Camellia Sinensis Leaf Extract (Green Tea - antioxidant), Chamomilla Recutita Flower Extract (Chamomile - anti-inflammatory), Hamamelis Virginiana Leaf Extract (Witch Hazel – astringent/healing), Benzyl Alcohol (preservative), Dehydroacetic Acid (preservative), Potassium Sorbate (preservative), Sodium Benzoate (preservative).
Can I use the Cleansing Gel to remove my eye makeup? 
Purifying Cleansing Gel contains witch hazel which is a natural astringent. For this reason, we would not recommend using it to remove your eye makeup. Instead, you should use our Soothing Eye Make-up Remover which is more suitable for the sensitive skin of the eye area. 

Will this cleanser dry out my skin? 
The SKINICIAN Purifying Cleansing Gel is a pH-balanced gentle cleanser specifically developed for oily skin types. If you do have oilier skin, it will deep cleanse your skin and control oiliness but will not leave skin feeling stripped.  

If you experience dryness after using the Cleansing Gel, and this is not usually an issue for you, then it is unlikely that the Cleansing Gel is the cause and instead you may be experiencing dehydration. In this instance, we would advise layering hydrating products onto your skin with toners, serums, and moisturisers.

Alternatively, if you do tend to have a dry skin type and you experience dryness when using multiple products from the Purifying system, it could be that your skin does not make enough oil to need the oil regulation that our Purifying system gives. In this case, we would recommend that you use our Cleansing Gel alongside our Revitalising products. 
Take 2 Pumps in damp hands and work into a lather. Massage over face and neck avoiding eyes. Rinse with tepid water and facecloth.

For best results: Use twice per day in the AM & PM.

This can be used for your double cleanse, or follow with your chosen SKINICIAN cleanser for your second cleanse.
Country
Delivery Information
UK & NI
Eco option - £3.95 (3-5 working days)
FREE on orders over £40
Priority - £4.95 (1-2 working days)
Republic of Ireland

€6.20 (1-2 working days)




FREE on orders over €40

Europe

£7.95 (7-10 working days)




FREE on orders over £100

Rest of World
£15 (15-20 working days)
FREE on orders over £150