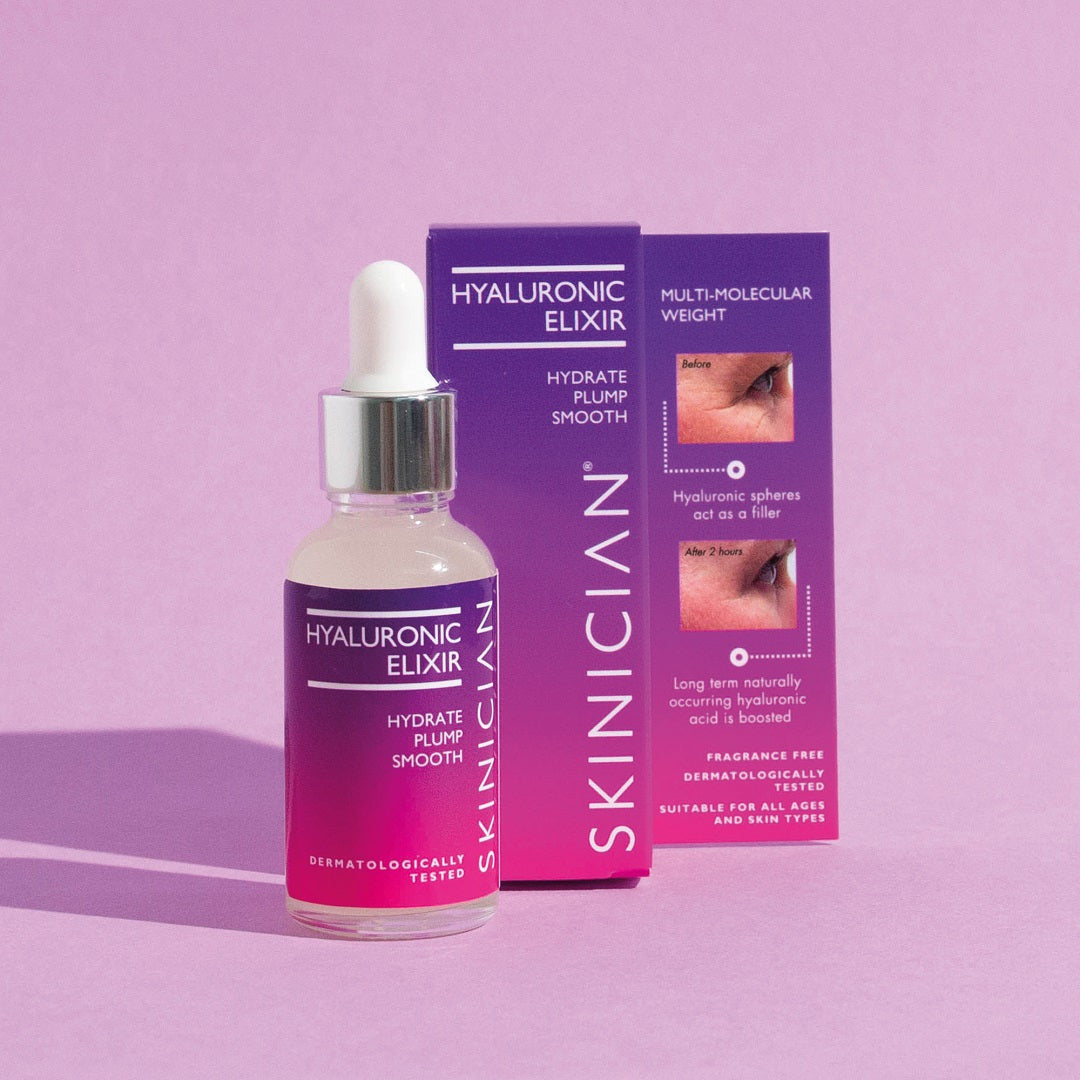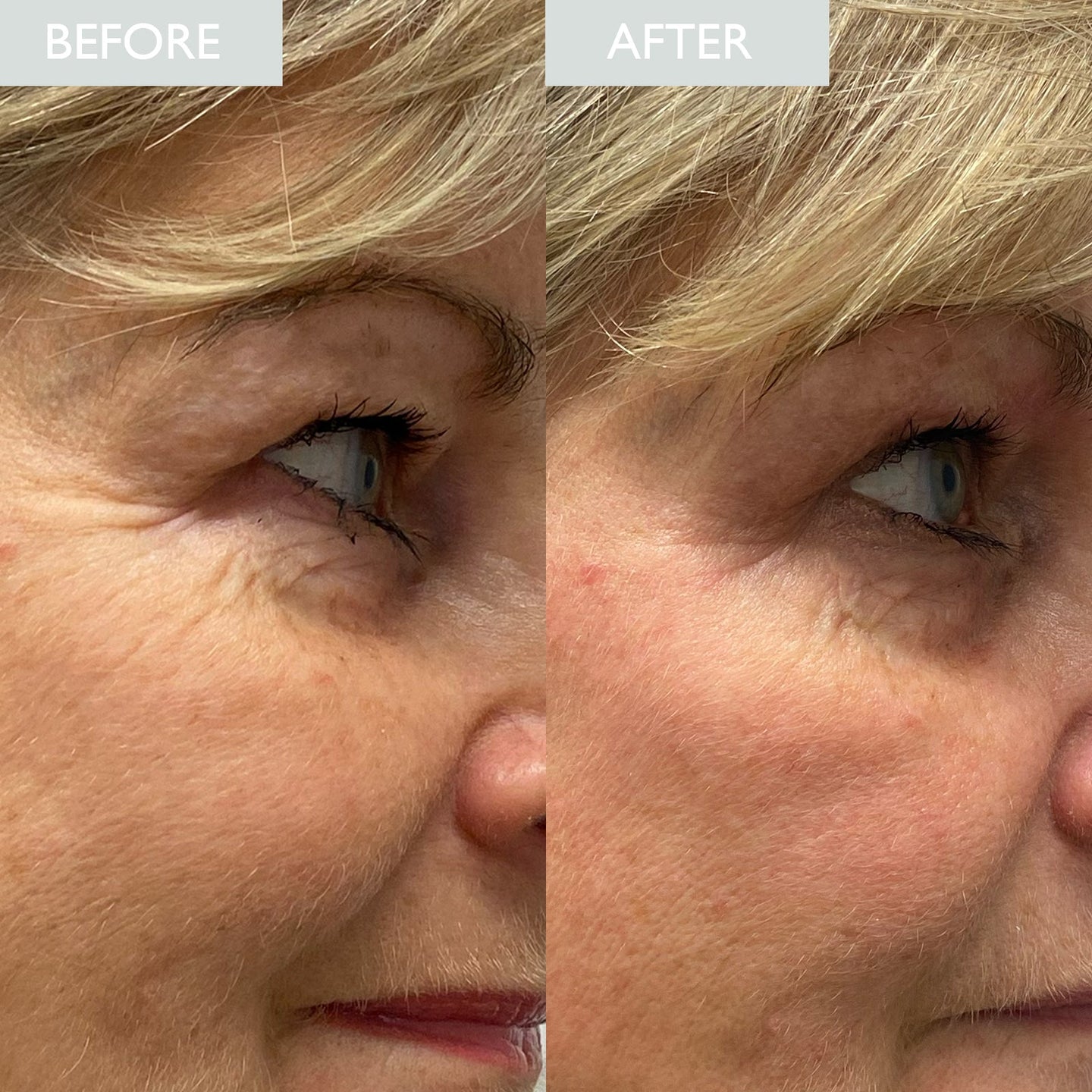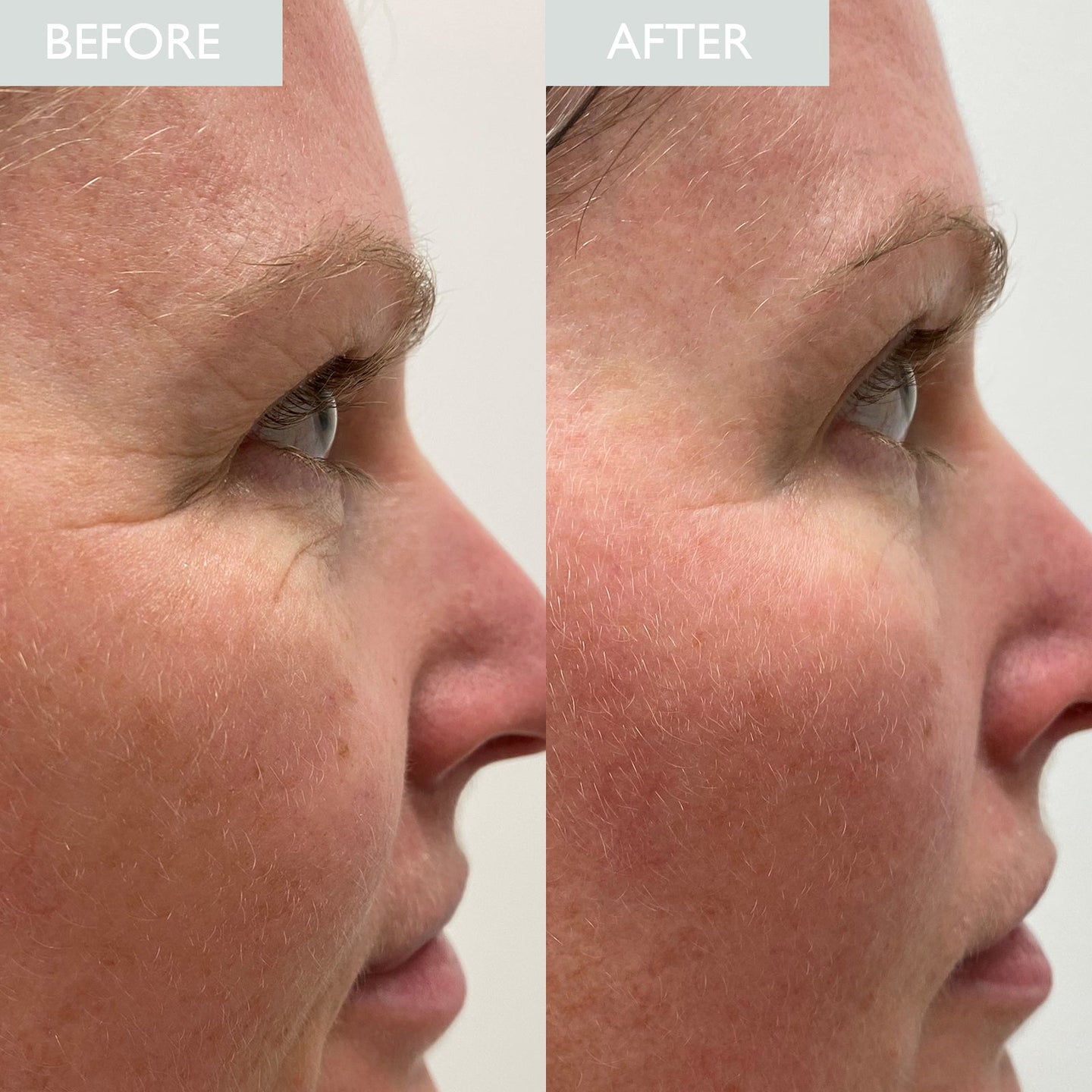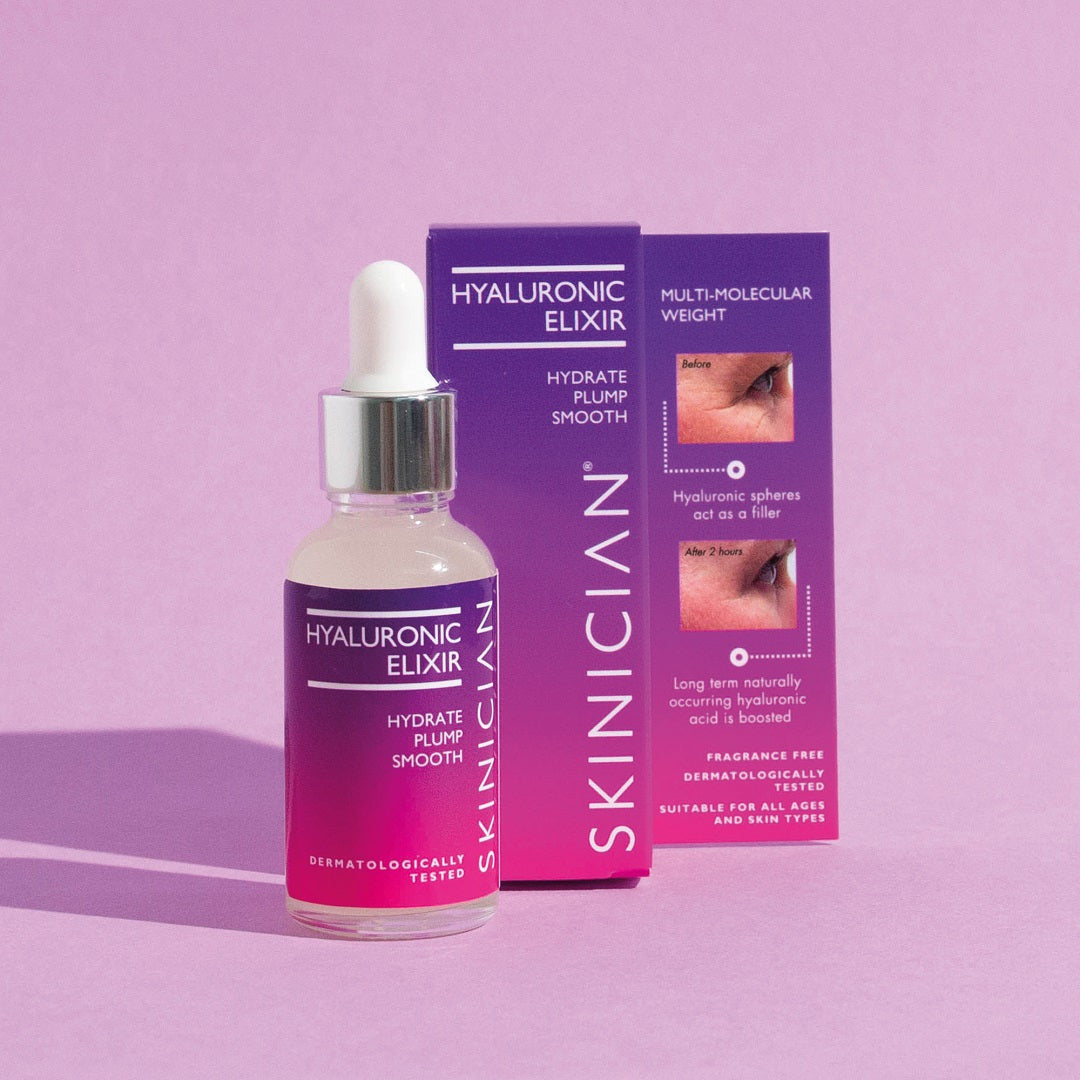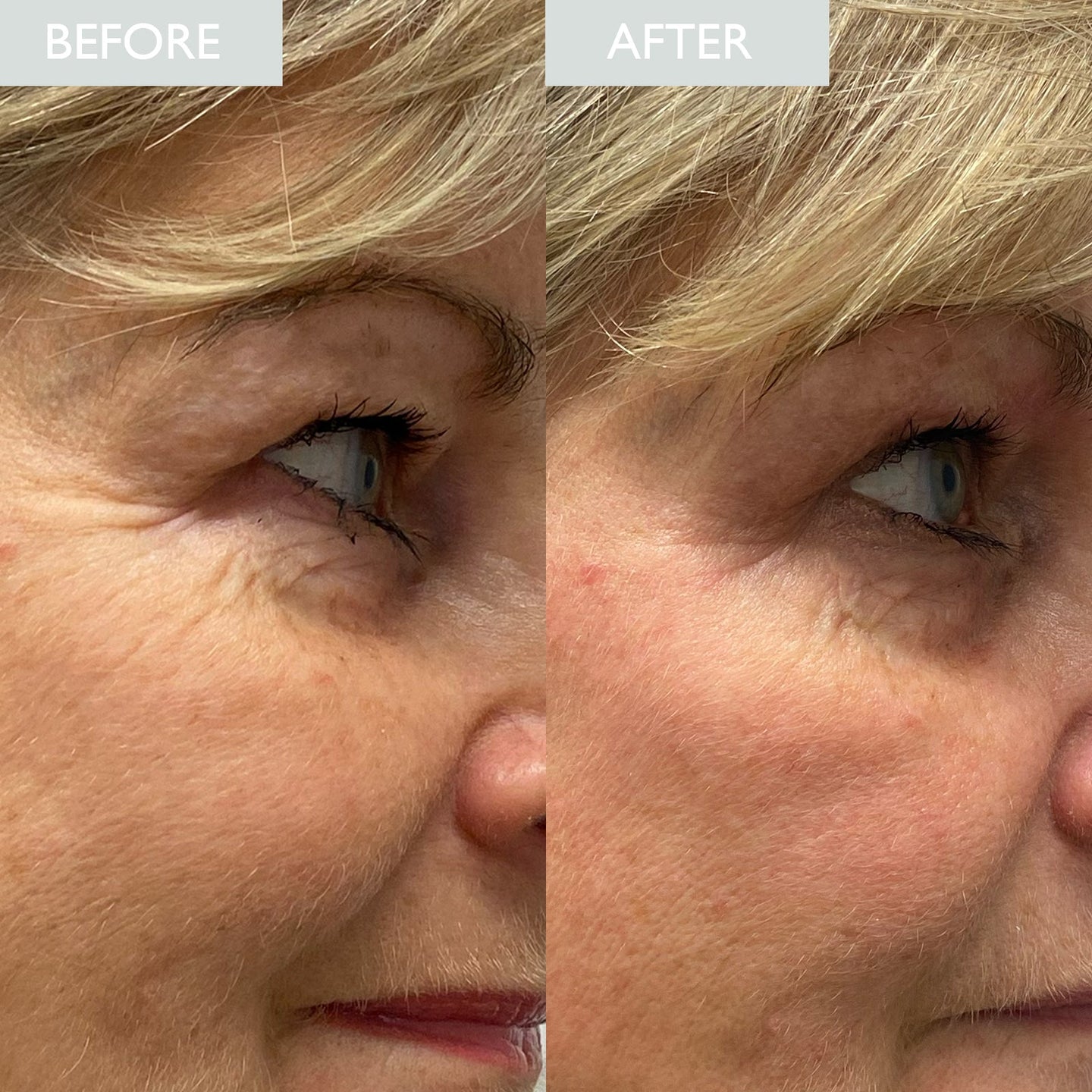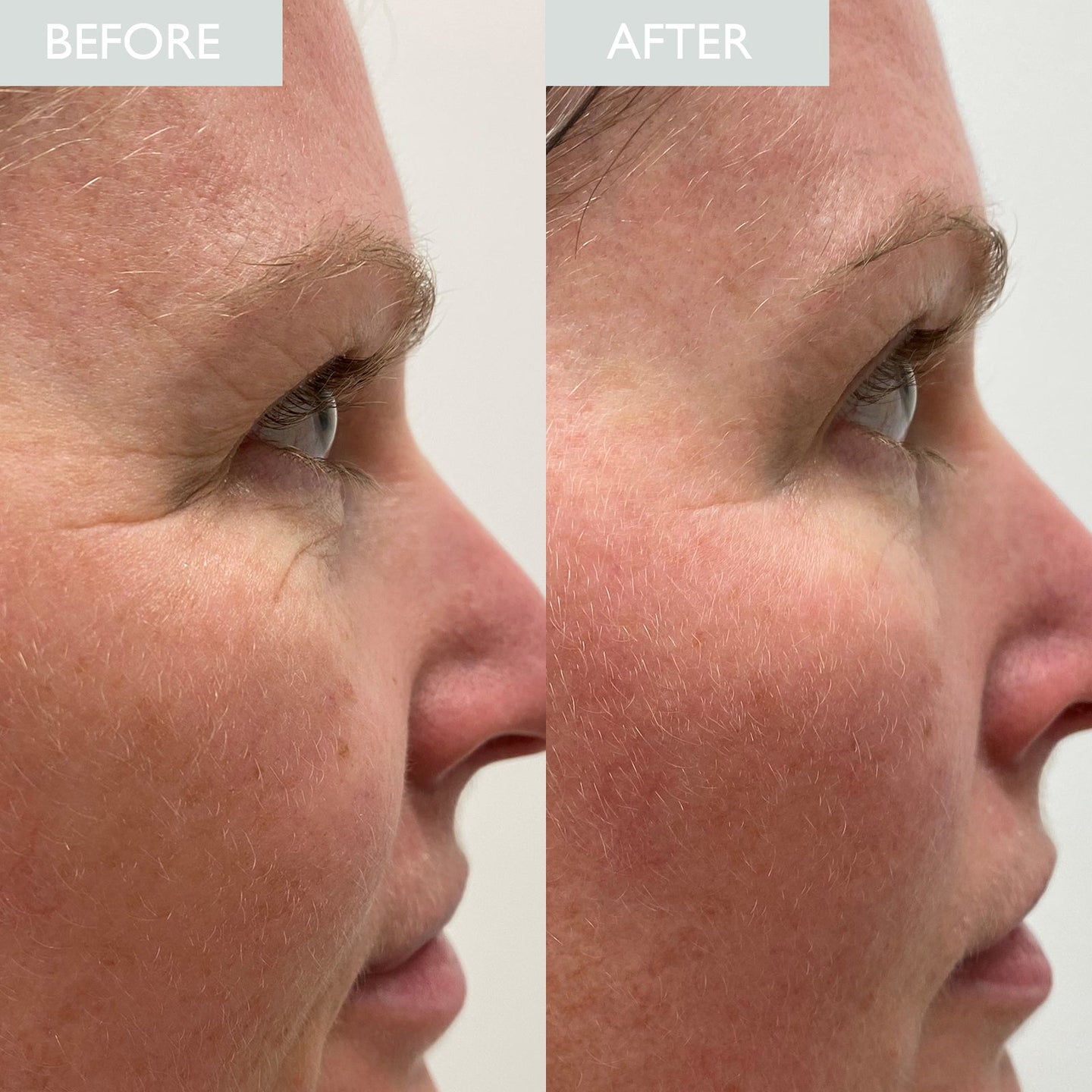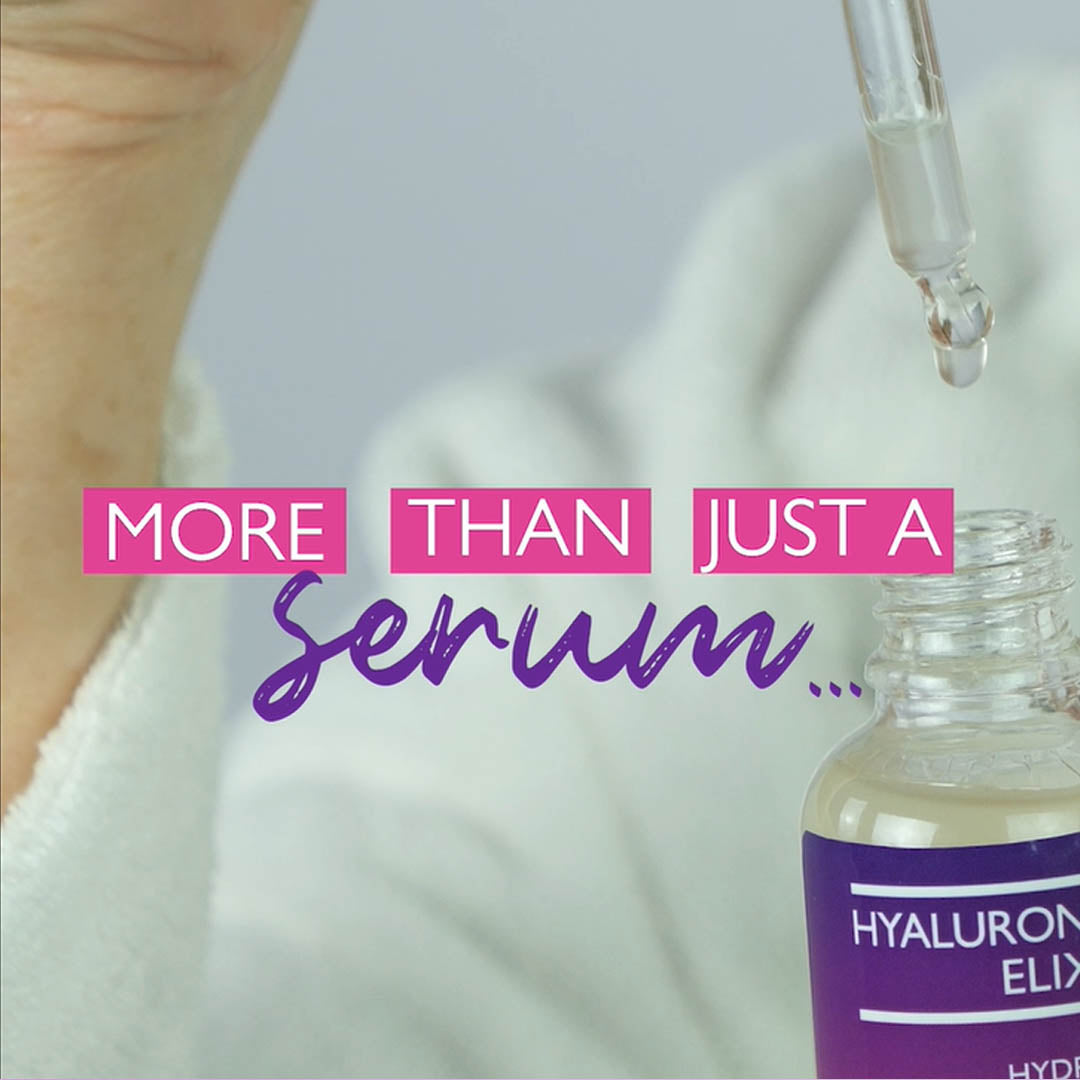 Hyaluronic Elixir 30ml
Regular price
Sale price
£38.00 GBP
Unit price
per
Save
Sold out
A supercharged lightweight and fragrance-free hyaluronic acid that intensely hydrates, plumps fine lines and protects your skin's barrier - formulated with three molecular weights of hyaluronic acid for instant and long-term results.
Skin concerns: Suitable for all skin types including dry & dehydrated skin, dull skin, oily skin, menopausal symptoms and sensitive skin types including rosacea
A Multi-Molecular Hyaluronic Elixir formulated to intensely hydrate and smooth skin.

Quench your skin with our fragrance-free elixir, formulated
with three weights of Hyaluronic Acid:

This powerful serum attracts up to 1000x its weight in water to bind moisture to the skin's barrier. Not only has our Hyaluronic Elixir been developed with three different sizes of Hyaluronic Acid, it also contains skin loving Aloe Vera and Glycerin for Happy, Healthy Skin.

Lock in long-lasting moisture with our most intensive hydrating
serum yet. Developed to increase skin hydration, improve skin smoothness and reduce signs of ageing whilst supporting and repairing the skin's natural barrier.

Suitable for all skin types including those with sensitive skin including rosacea due to the fragrance-free formula.

"This multifunctional anti-ageing serum works by plumping the skin from the inside out to help reduce the appearance of fine lines and wrinkles, as well as improve skin texture and tone. Additionally, its gentle and fragrance-free formula makes it suitable for a wide range of skin types. Our aim was to develop a lightweight formula with a dewy finish which is also ideal for those who prefer a natural, radiant look. Overall, it is a skincare staple for anyone looking to hydrate and renew their skin quickly." – Shelley Martin, Co-founder SKINICIAN 

Our user trial, supported the following results:

94% agreed within 4 weeks, their skin felt less dry

94% agreed within 4 weeks they noticed their skin felt softer

100% of people noticed an improvement in their skin within 3 weeks

100% of people would recommend to a friend
Hyaluronic Spheres
A dermal filler that instantly plumps fine lines and wrinkles, with visible results of smoothing within one hour.  

Sodium Hyaluronate
Proven to increase skin hydration by 25% within two hours.  Improves skin roughness and elasticity.

Hydrolysed hyaluronic acid 
Works deep within the skin cell to stimulate naturally occurring hyaluronic acid. Proven to reduce deep wrinkles within 4-8 weeks.

Glycerin & Aloe Vera
Boosts the performance of Hyaluronic Acid, deeply nourishes and restores skin health

Full ingredient list:
Aqua (Water), Glycerin, Polysorbate 20, Benzyl Alcohol, Hydrolyzed Hyaluronic Acid, Sodium Hyaluronate, Sodium Hyaluronate Crosspolymer, Xanthan Gum, Ethylhexyl Stearate, Dehydroacetic Acid, Aloe Barbadensis (Aloe Vera) Leaf Juice Powder, Polyglyceryl-4 Diisostearate/Polyhydroxystearate/Sebacate, Sodium Isostearate, Sodium Hydroxide.
Where do you use Hyaluronic Elixir in your routine?
In the morning and evening, apply Hyaluronic Acid immediately after cleansing and toning. You can then follow with any other serums, eye cream and moisturiser. Click here for more info on the correct order to apply skincare products.

How long does it take for hyaluronic acid to work?
As we have three weights of hyaluronic acid in our elixir, you will see instant results with plumping of fine lines. The smaller weight hyaluronic acids will then work longer term to hydrate from within. Within four weeks you should notice dramatic differences in your skin appearance, luminosity and feel.

Can I use retinol and hyaluronic acid together?
Absolutely! Apply your Hyaluronic Elixir after cleansing and toning, then follow with your retinol.

Can I use both the Vitamin C Elixir and Hyaluronic Elixir in my routine?

Yes, both of these serums can be used in your routine. Just make sure to apply your Hyaluronic Elixir before applying your Vitamin C Elixir.

Can I use hyaluronic elixir on its own?
If you have oily skin or teen skin, you can use a hyaluronic serum on its own at night. However if applying in the morning, it is important to apply an SPF on top.

Is Hyaluronic Elixir good for oily skin?
Yes, Hyaluronic Elixir is non-comedogenic so an excellent moisturiser for oily and those with acne skin it won't clog the pores 

Is Hyaluronic Elixir good for dry skin?
Yes, Hyaluronic Acid essential to hydrate and soften the skin  

Is Hyaluronic Elixir good for ageing skin?
Yes. As dehydration can induce premature ageing, our Hyaluronic Elixir plumps and gives the skin viscosity therefore reducing wrinkle depth. It will also help boost skin elasticity.  

Can Hyaluronic Elixir be used on rosacea? 
As it is fragrance-free, our Hyaluronic Acid is suitable for the most sensitive skin types including rosacea. It will benefit your skin if you have rosacea as it will hydrate and repair the skin.

Is Hyaluronic Elixir safe during pregnancy?
Yes  
For best results: Apply AM and/or PM after cleansing and toning. Take 2-3 drops and spread evenly over damp skin including face, neck and décolleté (avoiding the eye area.) Follow with your chosen serum/retinol/moisturiser/oil.

In our user study: 100% of people noticed an improvement in their skin within 3 weeks when using AM & PM.
Country
Delivery Information
UK & NI
Eco option - £3.95 (3-5 working days)
FREE on orders over £40
Priority - £4.95 (1-2 working days)
Republic of Ireland

£4.95 (1-2 working days)




FREE on orders over £40

Europe

£7.95 (7-10 working days)




FREE on orders over £100

Rest of World
£15 (15-20 working days)
FREE on orders over £150