What are Hyaluronic Spheres?
Hyaluronic Spheres are a dermal filler that instantly reduce fine lines and wrinkles. It is a unique cross-linked hyaluronic acid and is used as a cosmetic alternative to injectables. It helps increase the elasticity of the skin and has absorbing properties to promote long-term hydration.
Skin benefits of Hyaluronic Spheres
Instant Effects
Hyaluronic Acid Spheres are a topical dermal filler that fills the lines and wrinkles in just one hour! They will leave a cushioned layer on the skin after application.
Superior hydrating properties
Hyaluronic acid spheres are clinically proven to show an improvement on skin surface roughness (reduction of wrinkles) that lasts 6+ hours
Protective
Hyaluronic acid spheres enhance the skin's barrier function and long-term skin health
Why We Use Hyaluronic Spheres
"We were very excited when choosing this technology as we were able to see visible results very quickly. It is a superb ingredient for use around the eye area and really packs a punch to reduce the appearance of lines. We also loved the fact that it has longer term moisturisation benefits. A botox alternative for me!"
- Shelley Martin, Co-Founder & New Product Development Lead
Hyaluronic Sphere Skincare Products
We choose this ingredient as it has a higher molecular weight than that of the other hyaluronic acids in our products.  We wanted a larger molecule that could result in instant filling of fine lines and wrinkles, whilst making skin feel soft and plumped. This ingredient has shown great results in clinical tests which verify its protection and promotion of healthy skin too.
Hyaluronic Elixir 30ml
Our Hyaluronic Elixir is designed to deliver instant hydration and plumping of the skin, together with longer term skin health benefits. It is a lightweight, super hydrating serum that will improve skin texture, skin hydration levels and protect skin from ageing.
Regular price
Sale price
£38.00 GBP
Unit price
per
Save
Sold out
View full details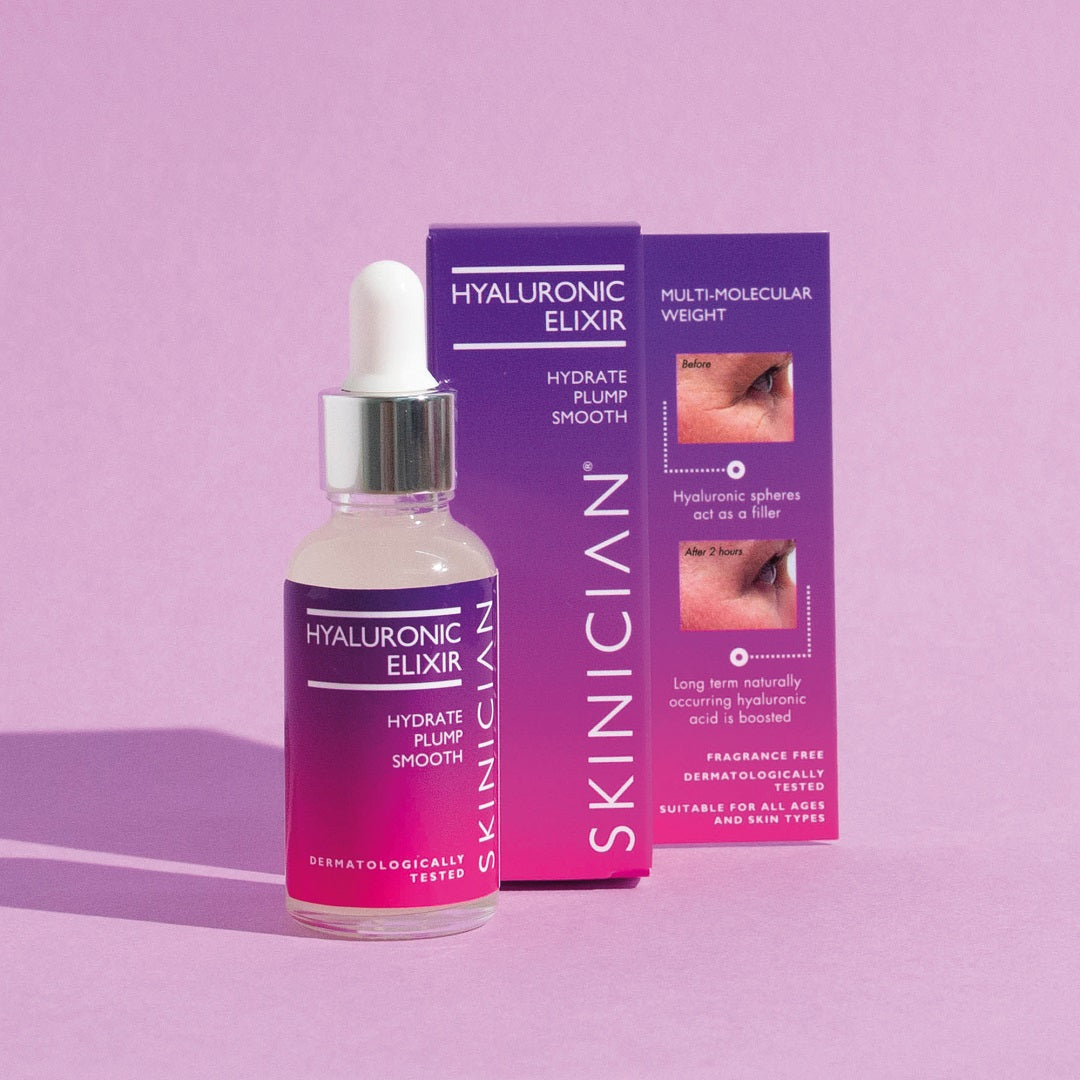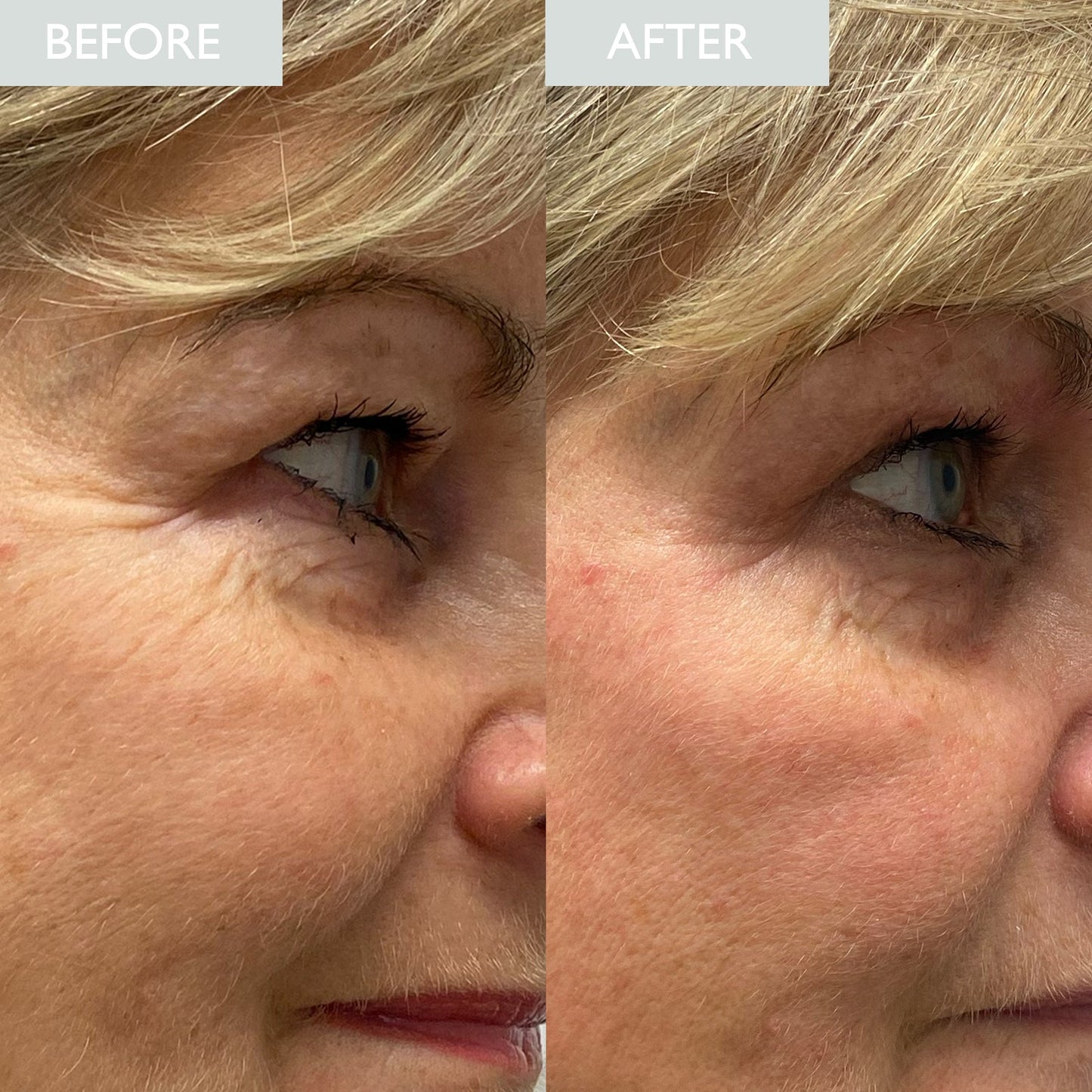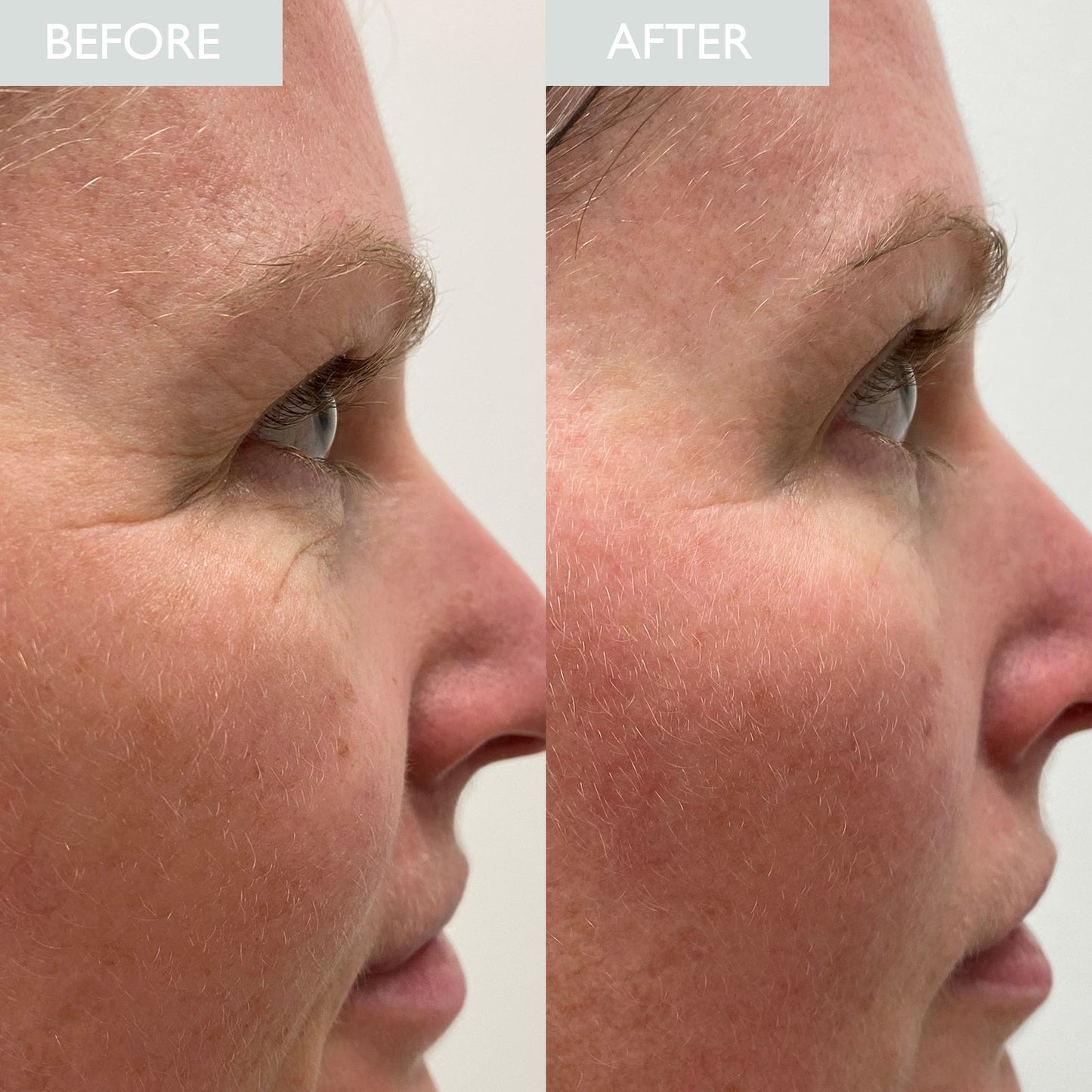 Who Hyaluronic Spheres are Best For
Our Hyaluronic Acid Spheres can be used by everybody.  We have incorporated in our Hyaluronic Elixir alongside other types of Hyaluronic Acid and without fragrance.  Therefore those with very sensitive skin can use this superior hydrating complex.
Those that show visible signs of ageing and roughness on the skin, will see a great improvement.  Great for dry and dehydrated, oily skin types and rosacea too.
Before and After Using Hyaluronic Spheres
Take a look at some of our real before and afters taken by customers who used our Hyaluronic Elixir formulated with Hyaluronic Acid Spheres: