What is Hydrolyzed hyaluronic acid?
Hydrolyzed hyaluronic acid is a broken down form of the larger hyaluronic acid molecule and is small enough to penetrate the skin. Larger hyaluronic molecules typically sit on the surface of the skin to help prevent water loss and act as a sponge.
The hydrolyzed hyaluronic acid we have chosen for use in SKINICIAN supplies hyaluronic acid into the skin and has been proven to stimulate the production of hyaluronic acid within 24 hours for incredible hydration. This deep hydration helps the filling wrinkles from the inside out with visible improvements in just one hour. Clinical trials have seen crows feet and fine lines around the eye area, forehead and around the lips show dramatic improvement over 4-8 weeks.
Skin benefits of Hydrolyzed hyaluronic acid
Hydration from within
Because of its smaller molecular size, hydrolyzed hyaluronic acid can penetrate through the top levels of skin, boosting hyaluronic acid within the skin in just 24 hours.
Long Term Hydration
Hydrolyzed hyaluronic acid works within the skin to stimulate naturally occurring hyaluronic acid whilst plumping, smoothing and firming.  
Improved skin texture
Clinical results have shown hydrolyzed hyaluronic acid is  proven to rejuvenate skin and have a positive effect on skin texture with dramatic improvements seen at four and eight weeks
Wrinkle reduction
Hydrolyzed hyaluronic acid is proven to provide a reduction of crows feet in four weeks with a significant reduction shown in eight weeks
Why We Use Hydrolyzed hyaluronic acid
"We chose this particular form of Hyaluronic acid due to its multifunctional benefits that offer short and long term improvements in the appearance of skin and its health. It is an exciting new form of hyaluronic acid that is proven to improve skin texture, fine lines, wrinkles and plump the skin. It also makes the skin feel really soft and smooth, just like you've had a professional facial. It was really important to develop our first fragrance free product, which makes it suitable for everyone, even those with very sensitive skin."
- Shelley Martin, Co-Founder & New Product Development Lead
Hydrolyzed hyaluronic acid Skincare Products
Hyaluronic Elixir 30ml
Best for increasing skin hydration, improving skin smoothness, and reducing signs of ageing.  This innovative serum, supports and repairs the skin's natural barrier, leaving an overall improvement in skin complexion.
Regular price
Sale price
£38.00 GBP
Unit price
per
Save
Sold out
View full details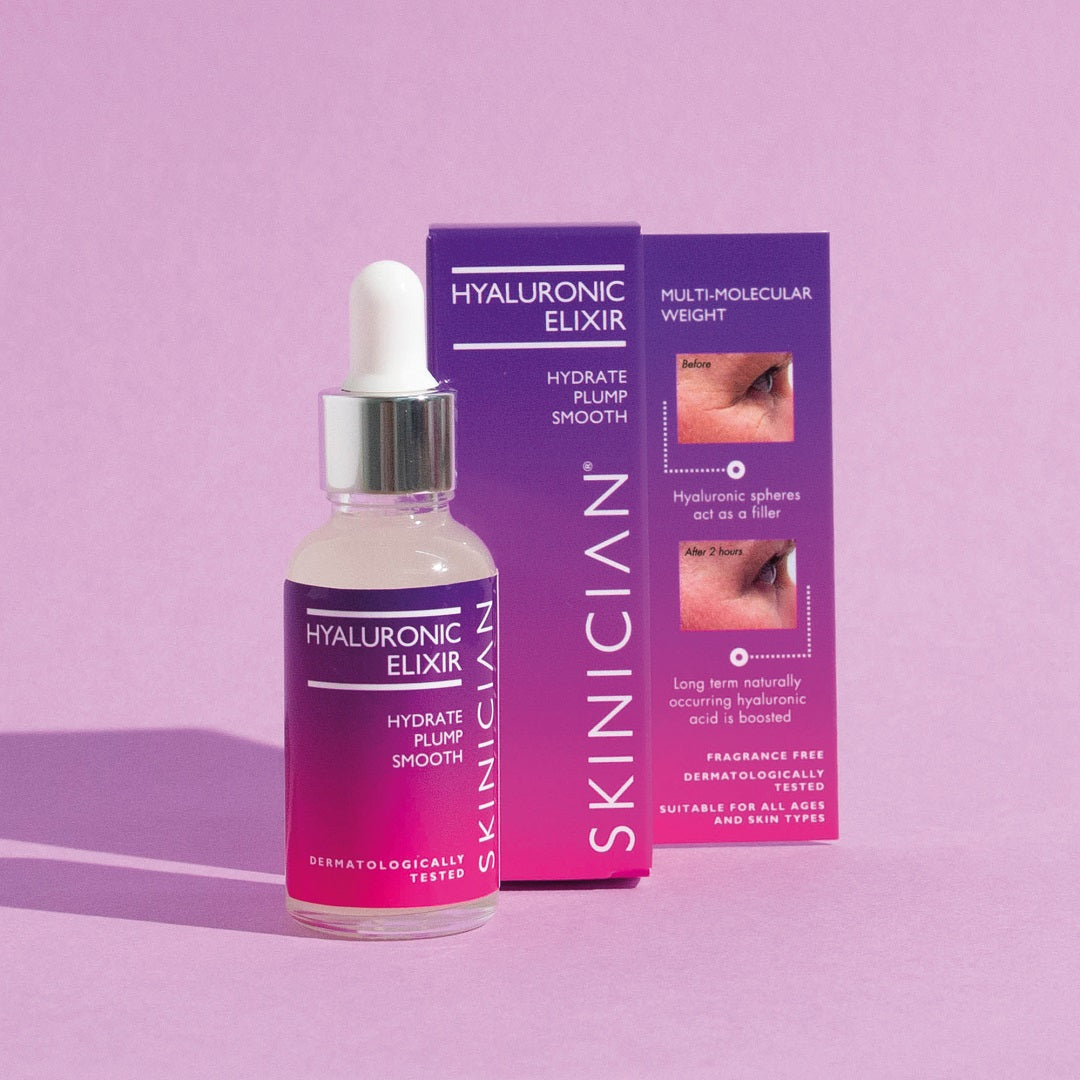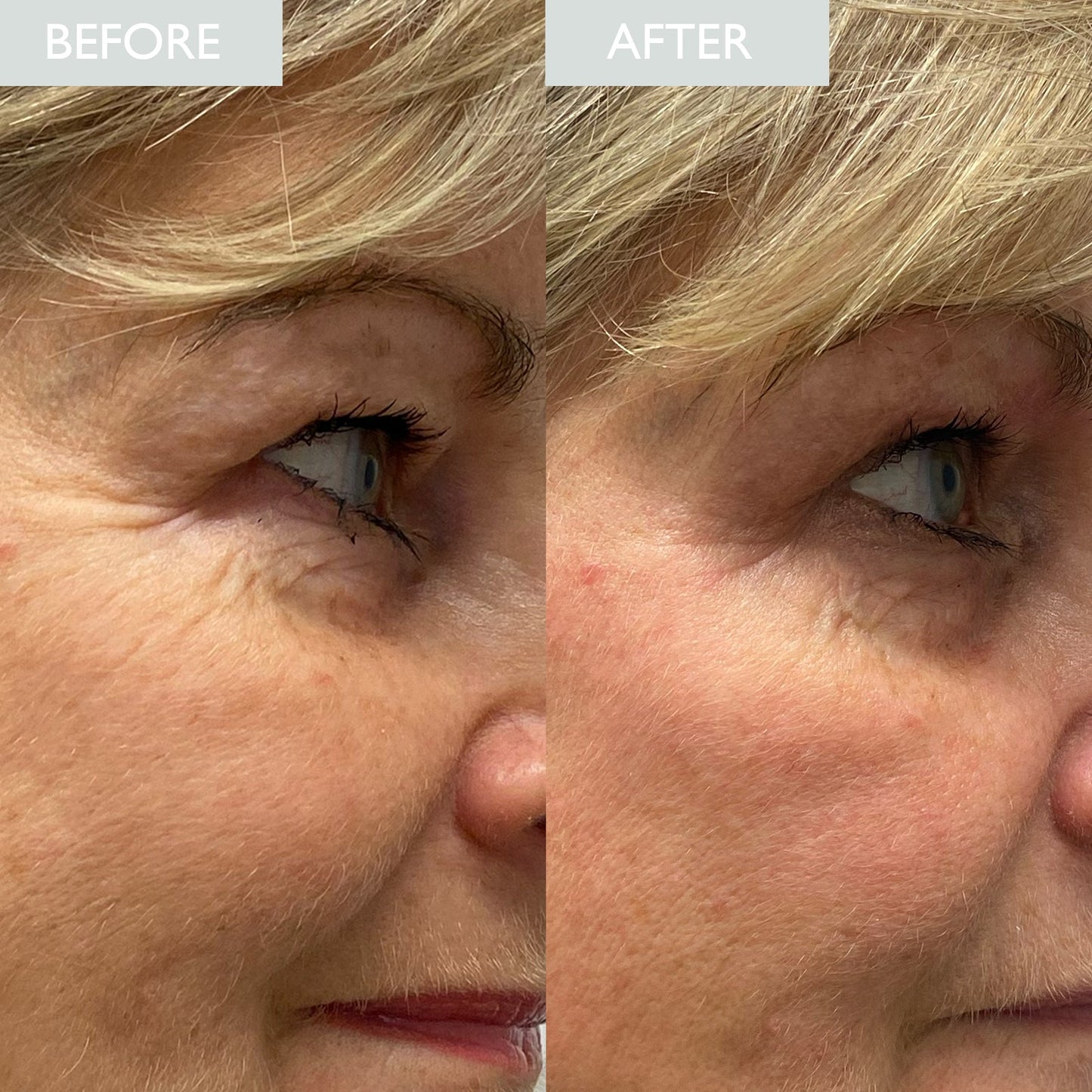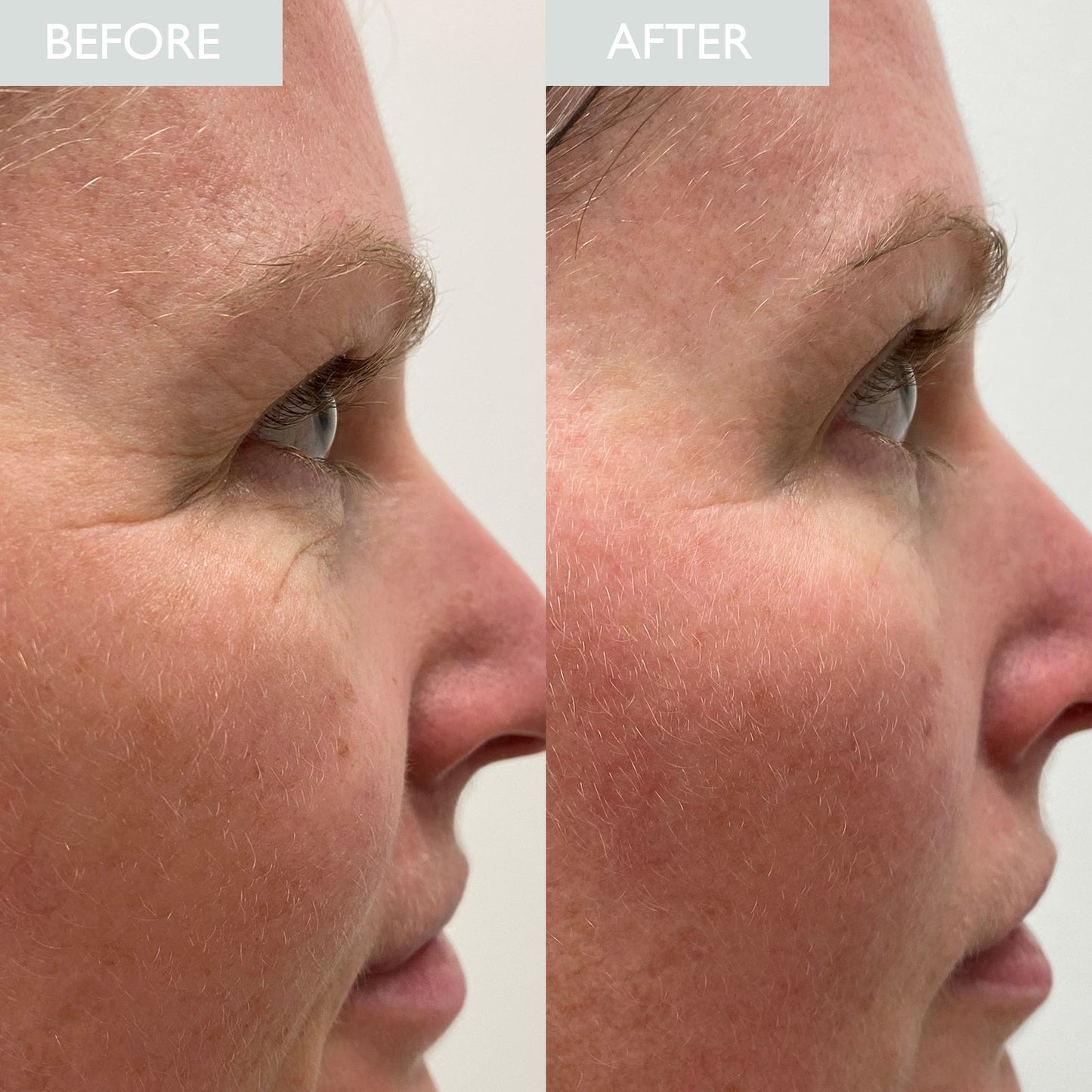 Who Hydrolyzed hyaluronic acid is Best For
Hydrolyzed hyaluronic acid is suitable for all skin types including dry & dehydrated skin, dull skin and menopausal skin symptoms. Our Hyaluronic Elixir is fragrance free and therefore is suitable for the most sensitive of skins including rosacea and redness. It can be used by all ages including teenage skin.
Before and After Using Hydrolyzed hyaluronic acid
Take a look at some of our real before and afters taken by customers who used our Hyaluronic Elixir formulated with Hydrolyzed hyaluronic acid