ZINC PRODUCTS FOR OILY SKIN
Mattified, Brighter, & Calmer Skin in 3-8 Weeks
Zinc Products For Oily Skin Mattified, Brighter, & Calmer Skin in 3-8 Weeks
Excess oil. Clogged pores. Your skin looks shiny and feels greasy to the touch. Then, there's the breakouts and redness. We know first-hand that having an oily skin type can leave you feeling less than your best.

We also know it can be tricky to find skincare products that don't increase oil production or cause tight and flaky skin because of irritation. So what's the solution? You need skincare with the best quality actives carefully selected to support and nourish your oily skin type.

Enter Zinc PCA for oily skin. The hero ingredient that balances oil production, smoothes pores, and reduces inflammation. Keep reading to discover cost-effective products that can make your oily skin brighter, mattified, and calmer in as little as three weeks.

"I think this is the best moisturiser I have ever used. Not only did it help clear and prevent breakouts, it stopped my skin from being oily and smoothed my pores. I now have no need to wear an additional primer under my foundation! Also, a little goes a long way, so it's well worth the money!"
- Steph | Verified Reviewer
"Using [the Purifying Toner] now for two years. I don't go a day without it. Smells lovely, not overpowering. Reduced redness keeps my skin clear. I use it with the purifying cleanser. Can use during the day to keep skin mattified for oily skin. Though I find it's so good I don't have to."
- Cait E. | Verified Reviewer
With a little patience and the right skincare routine for your face, including carefully selected products formulated in a way to mattify skin and reduce that excess oil production, you can reduce the issues associated with excessive oil production.

Whether you're suffering from an oily face all over or have specific oily areas such as an oily t-zone, oily eyelids, or forehead, you can take control and mattify shine.

At Skinician, we are committed to providing multi-functional skincare solutions that tackle a range of skin concerns, including excessive oiliness. Our specially formulated products aim to control oil production while ensuring your skin remains nourished and healthy.

With the correct routine and targeted skincare products, you can transform your skin, boost your confidence, and truly feel like your best self.
Best Zinc Products to Help Oily Skin | Minimal Skincare That Works
Skincare products with Zinc PCA are ideal for oily skin types. But here's the thing. You don't need a million lotions and potions to craft an oily skincare regime that gets results. It's more effective to invest in a few multi-tasking products and be consistent with your skincare routine.

We recommend the Purifying Toner and Purifying Day Moisturiser for those with oily skin. Each product contains a perfect blend of Zinc PCA and other actives that help keep your skin oil-free and clear.

SKINCARE EXPERT TIP: You can get both Zinc PCA products, plus the Purifying Cleansing Gel for a nourishing deep clean, in our limited edition Minimal Skincare Gift Set for Oily Skin. The set costs £41.00 and comes with £67 worth of products. You'll also get free delivery and three free product samples with your purchase.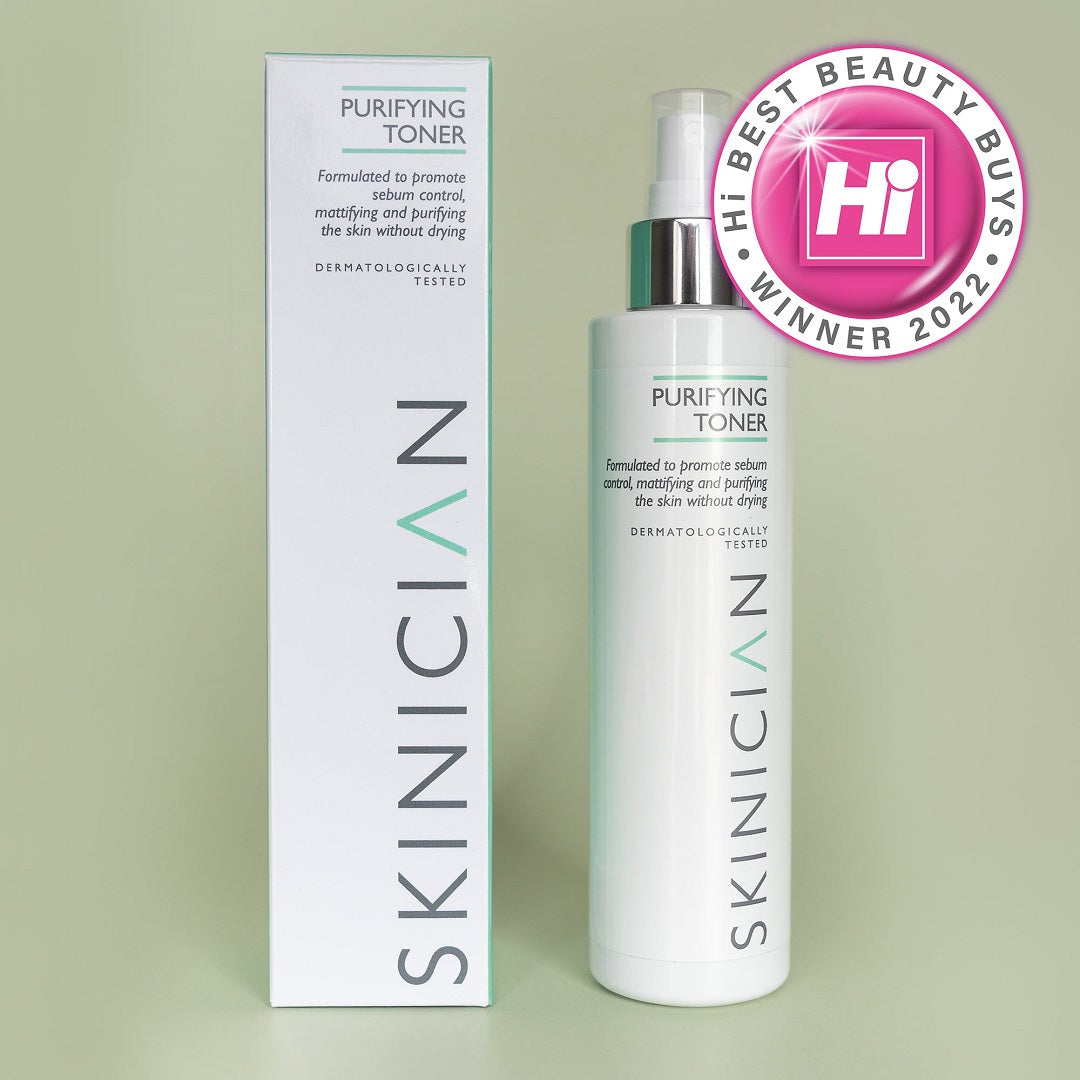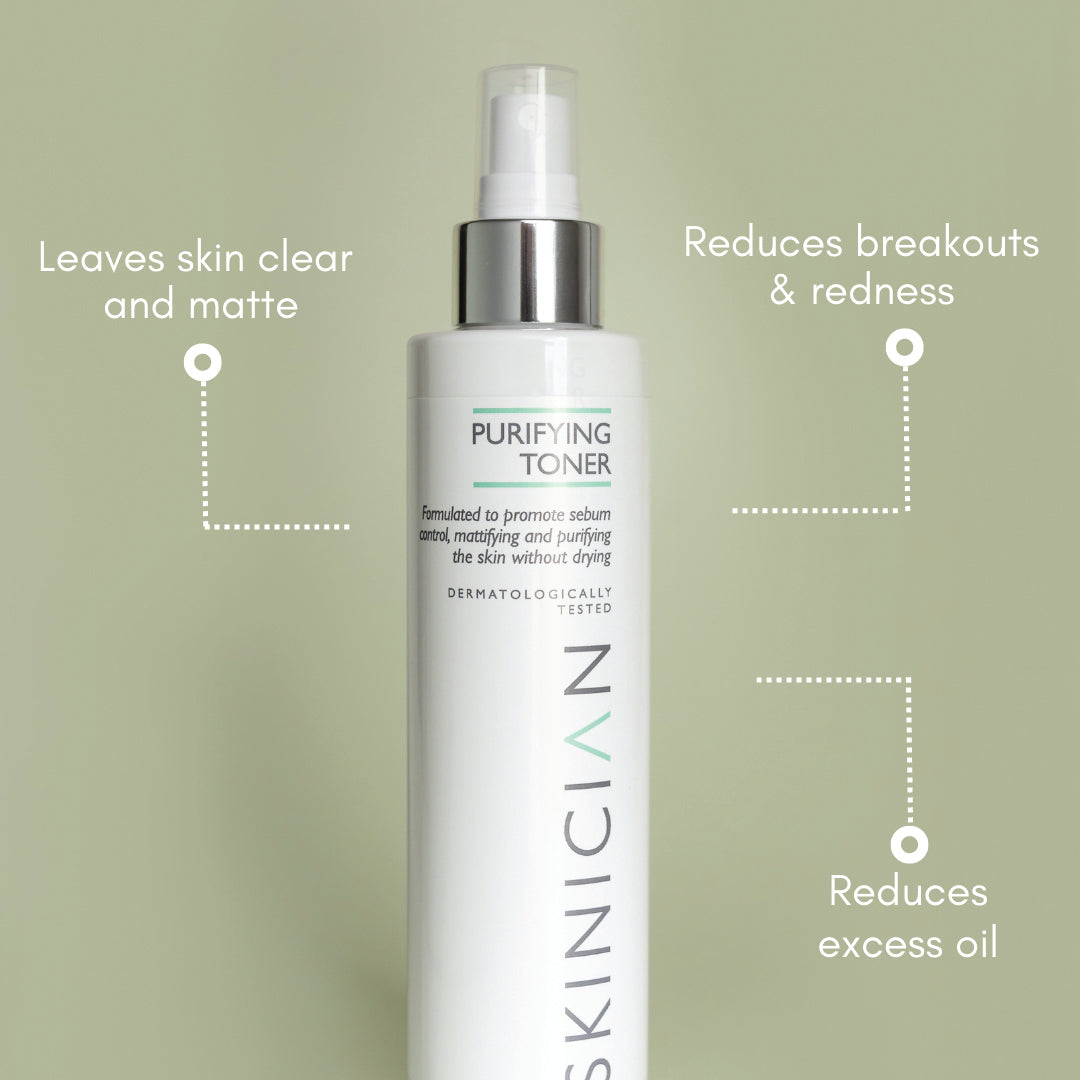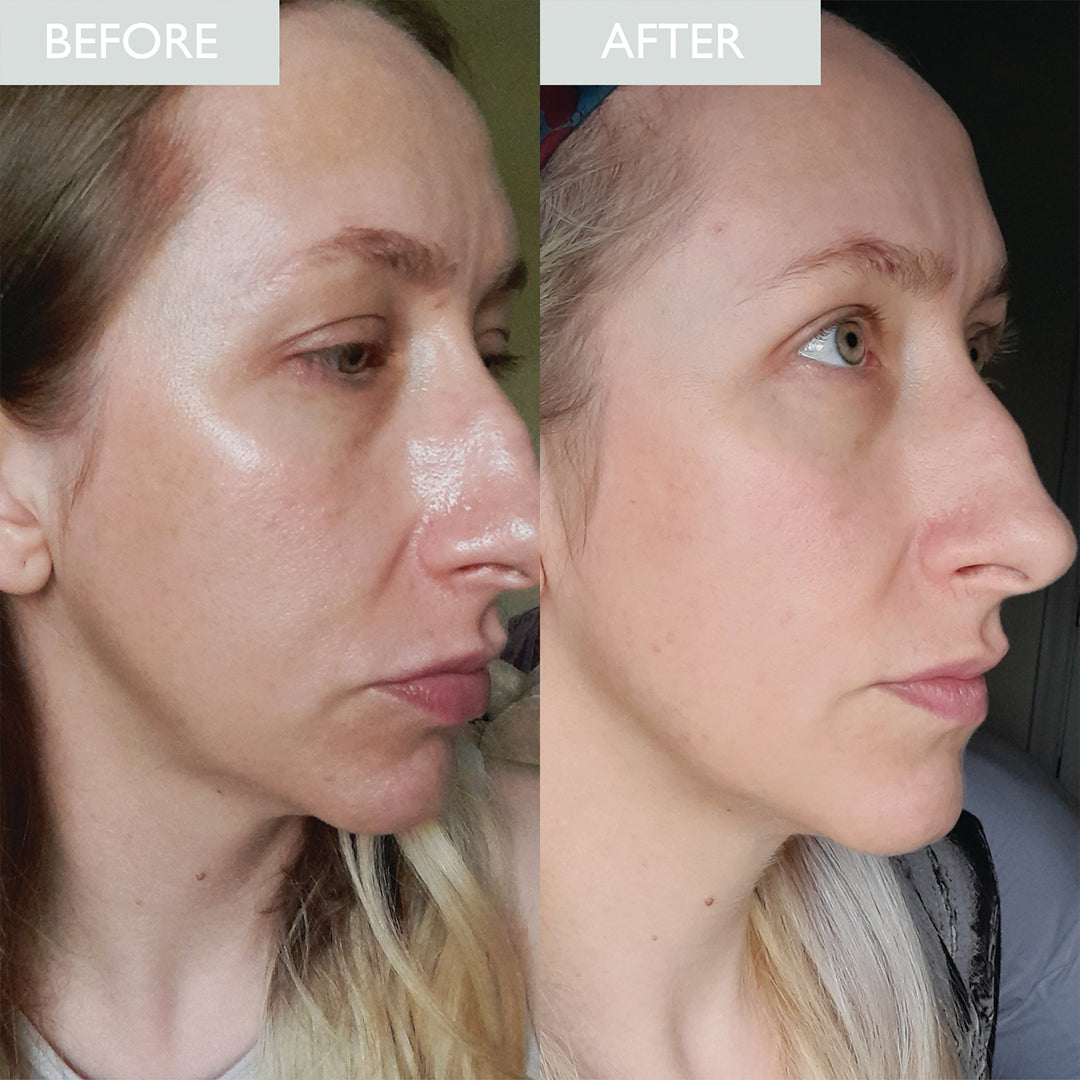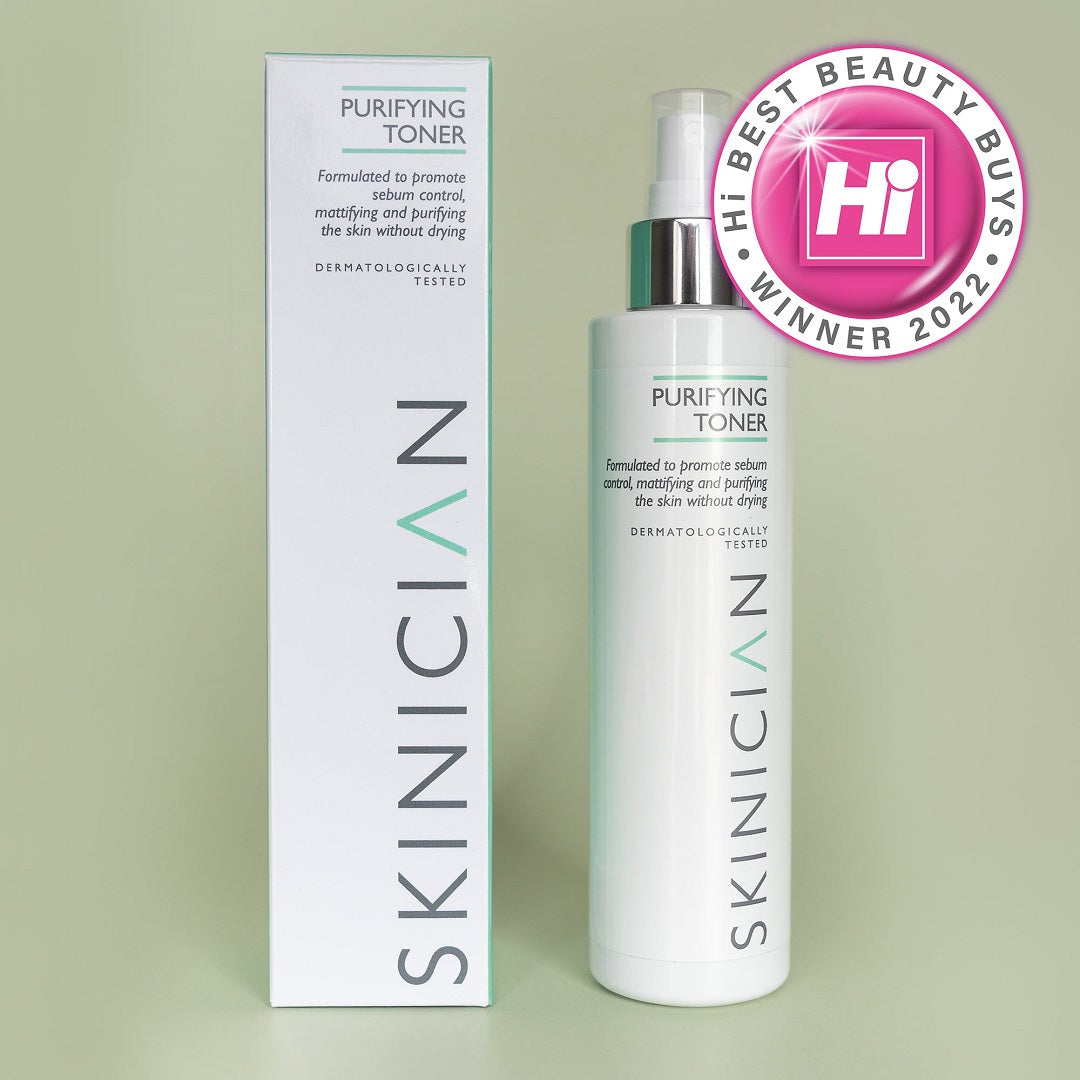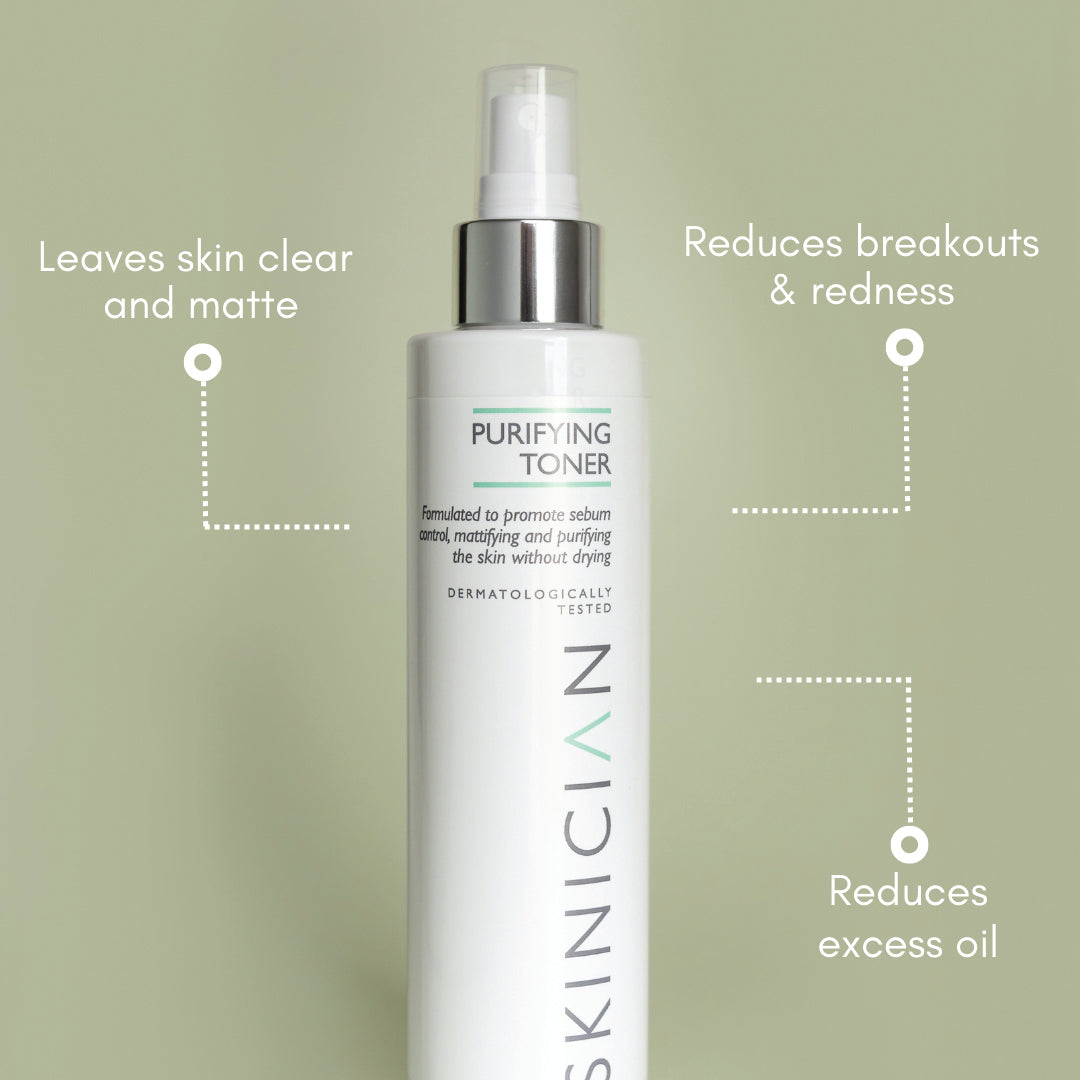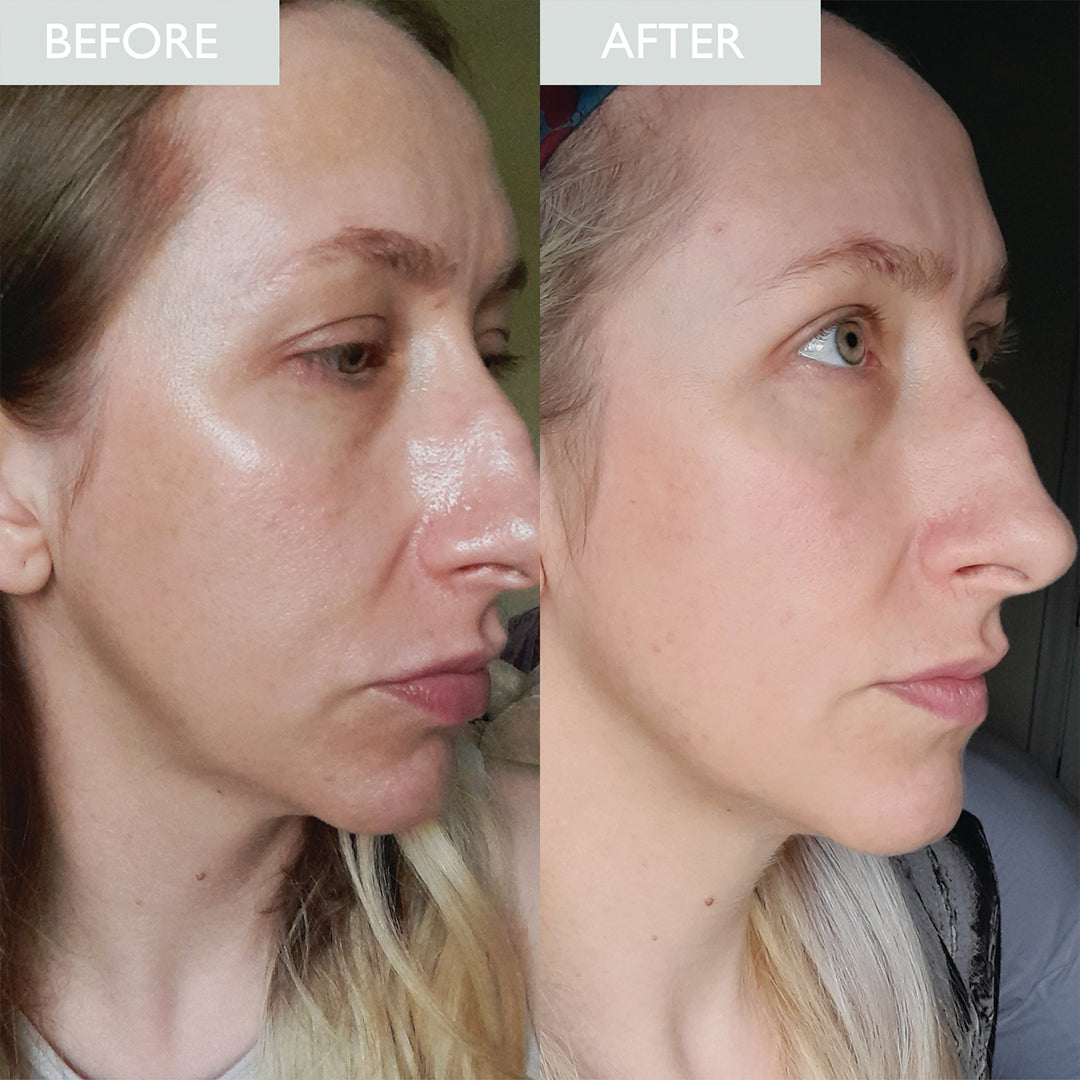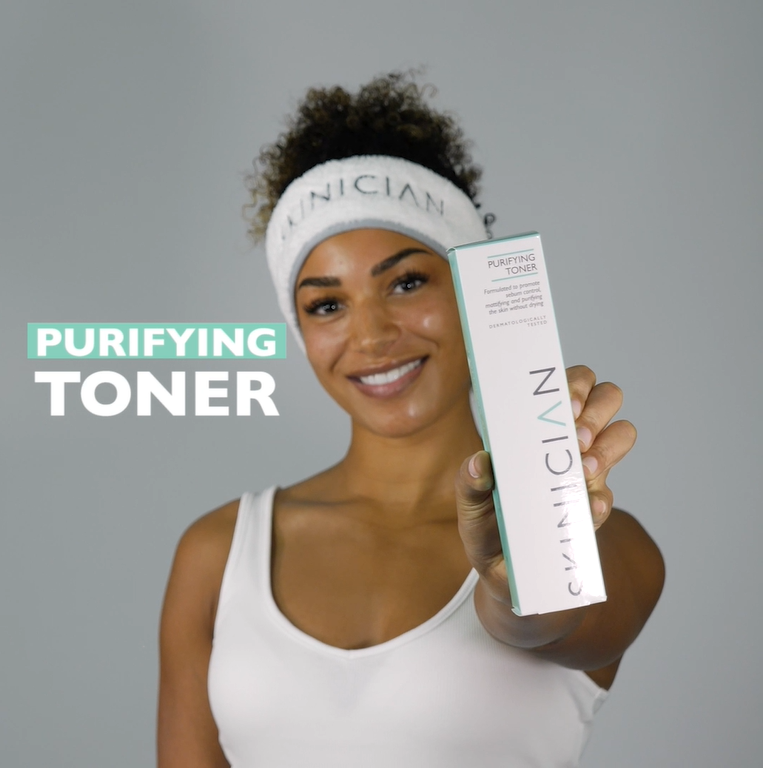 Purifying Toner 200ml
The Purifying Toner for oily and breakout-prone skin contains Zinc PCA, Vitamin C and amino acids. These actives work together to mattify the complexion, reduce breakouts, and help with post-acne scarring.
"This toner is so amazing, it left my skin feeling refreshed, and my skin felt less oily. It also helped with reducing breakouts and redness. The smell is very refreshing and nice, and I enjoyed using it throughout the day as well. I have seen amazing results from all the products I have tried so far. Highly recommended. I am very happy with the results." - Katka | Verified Reviewer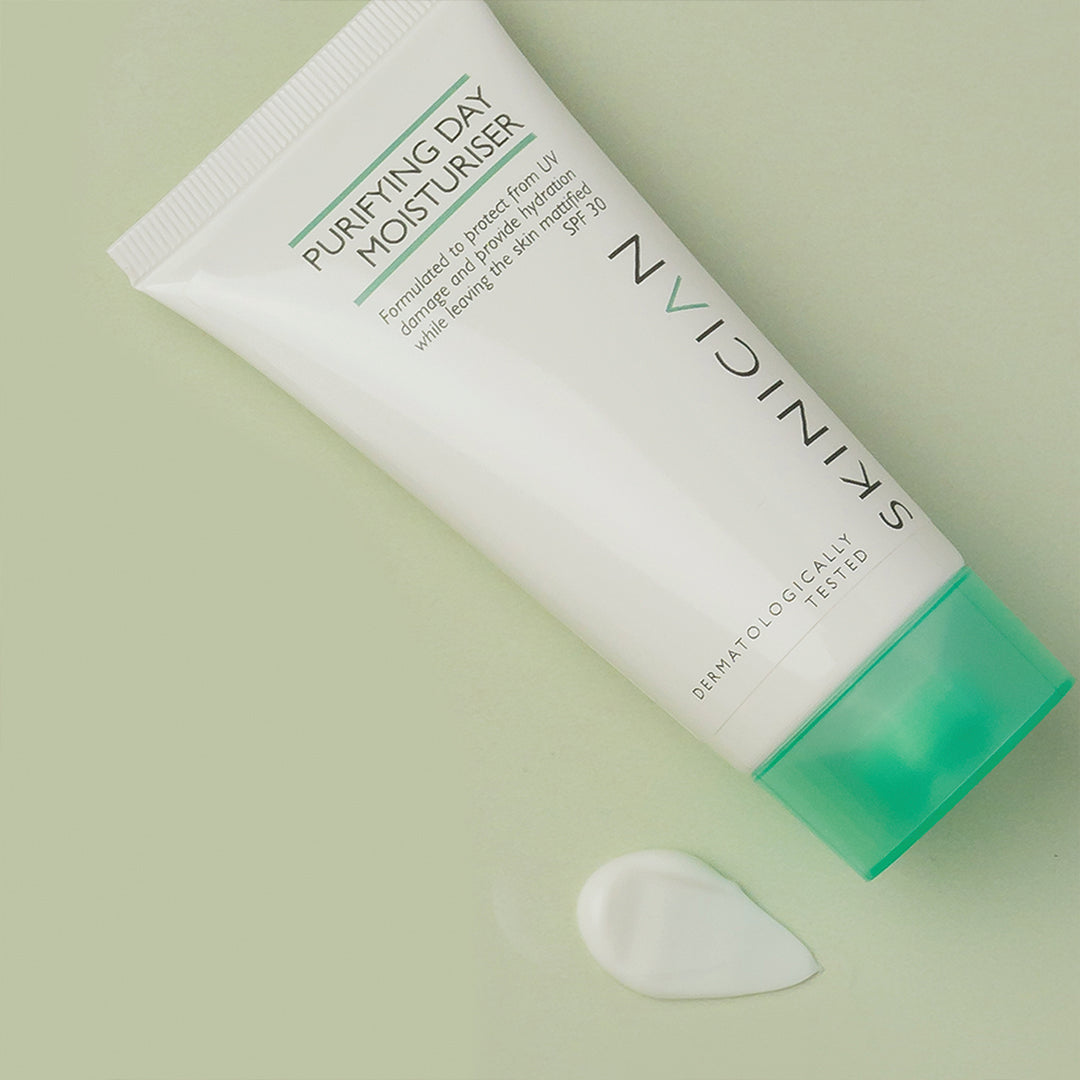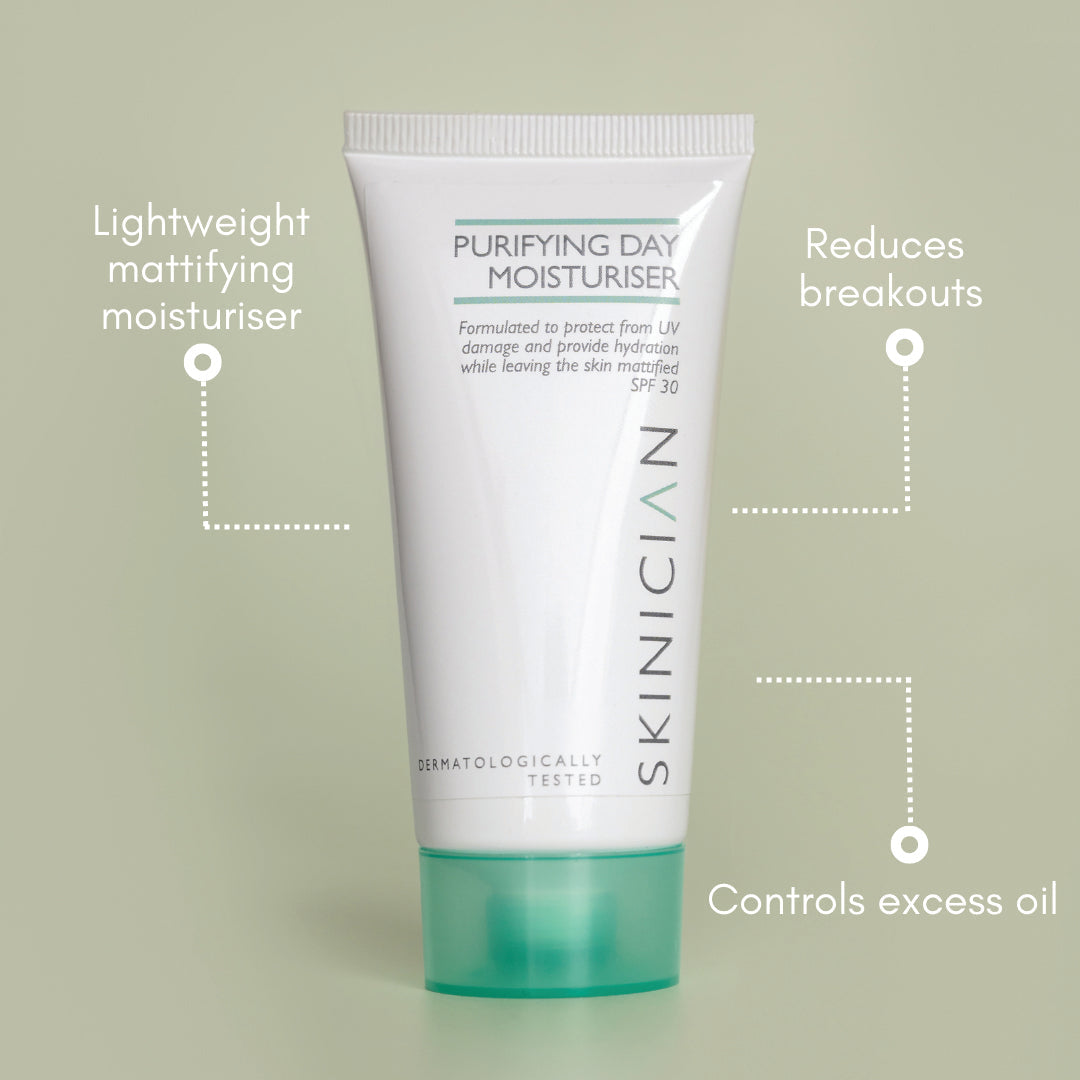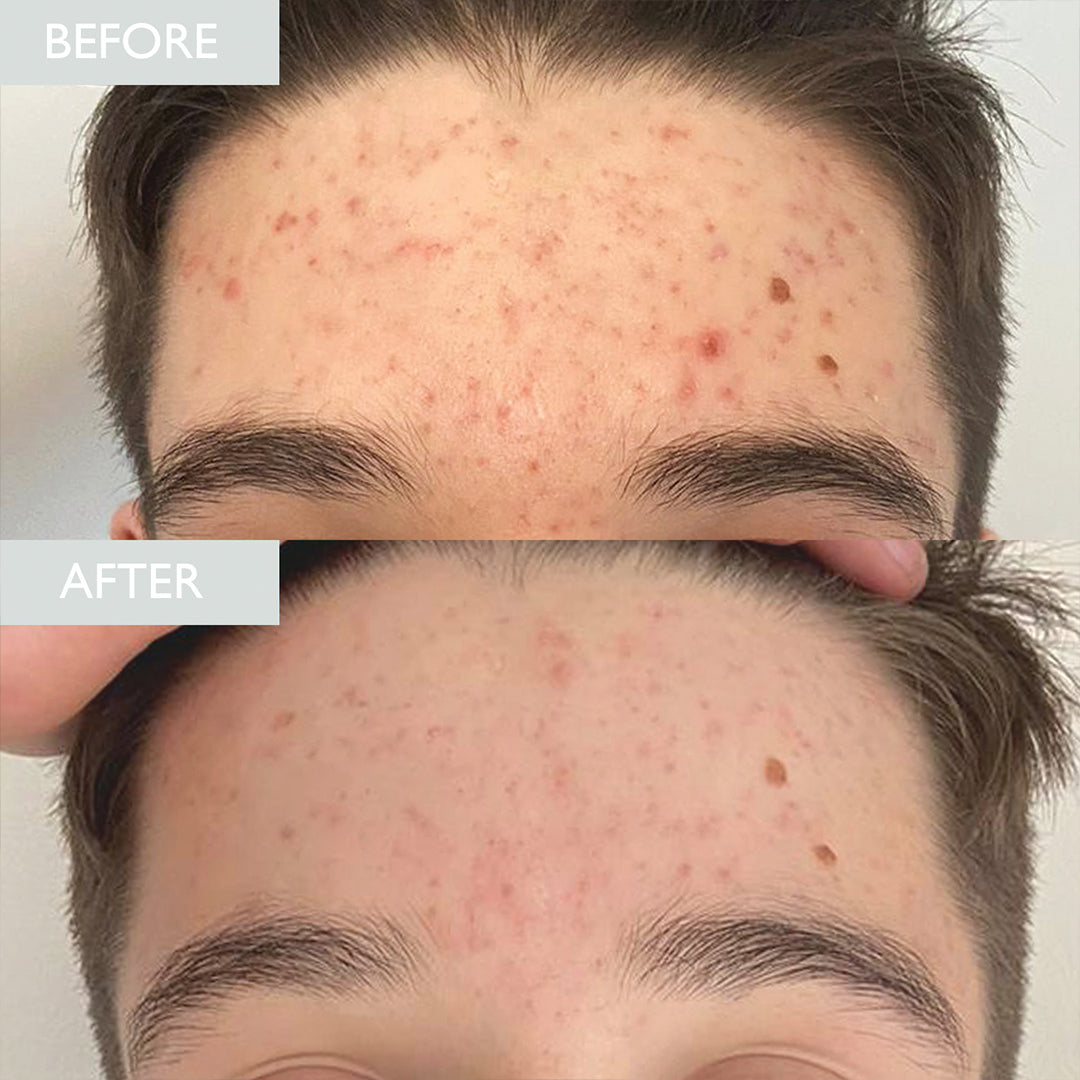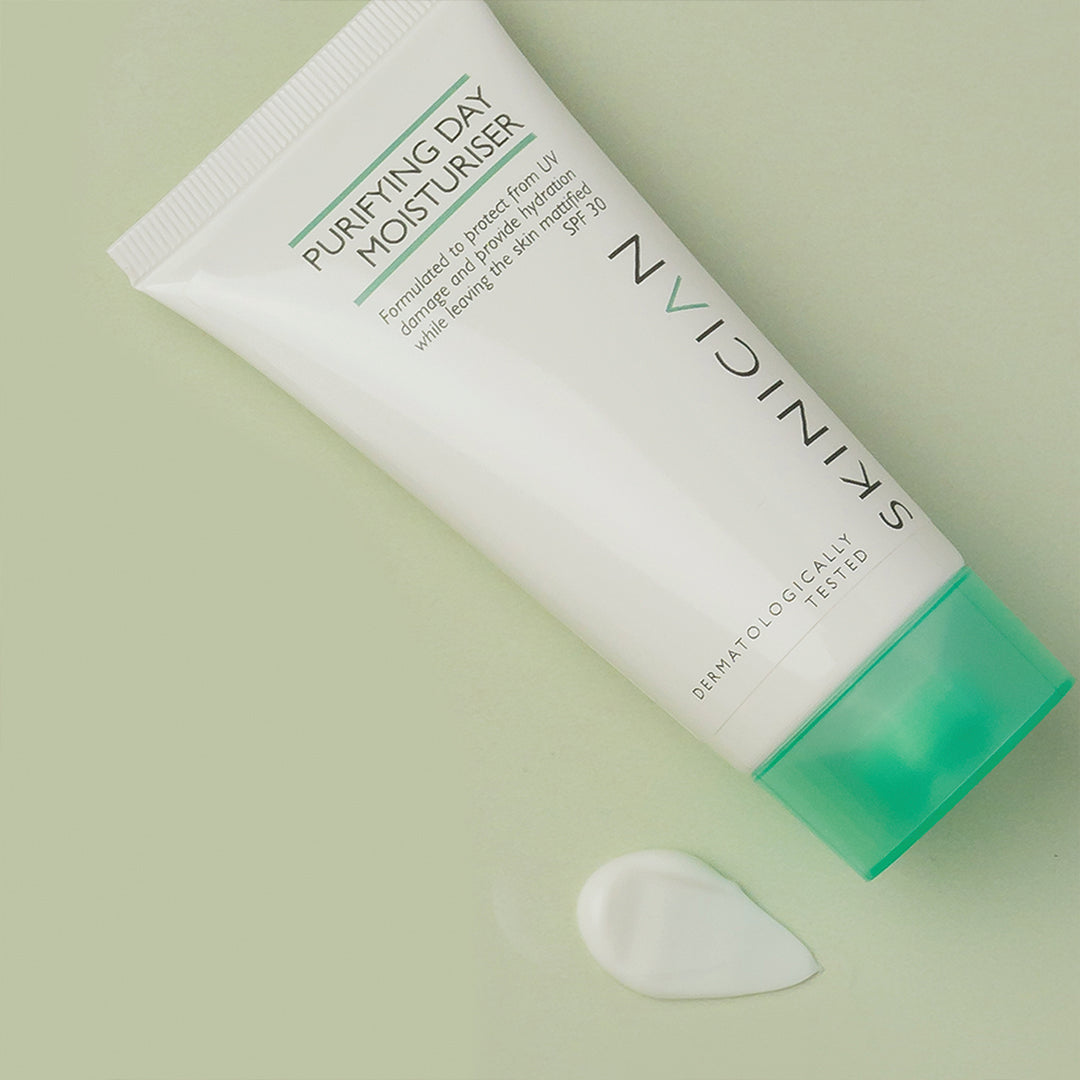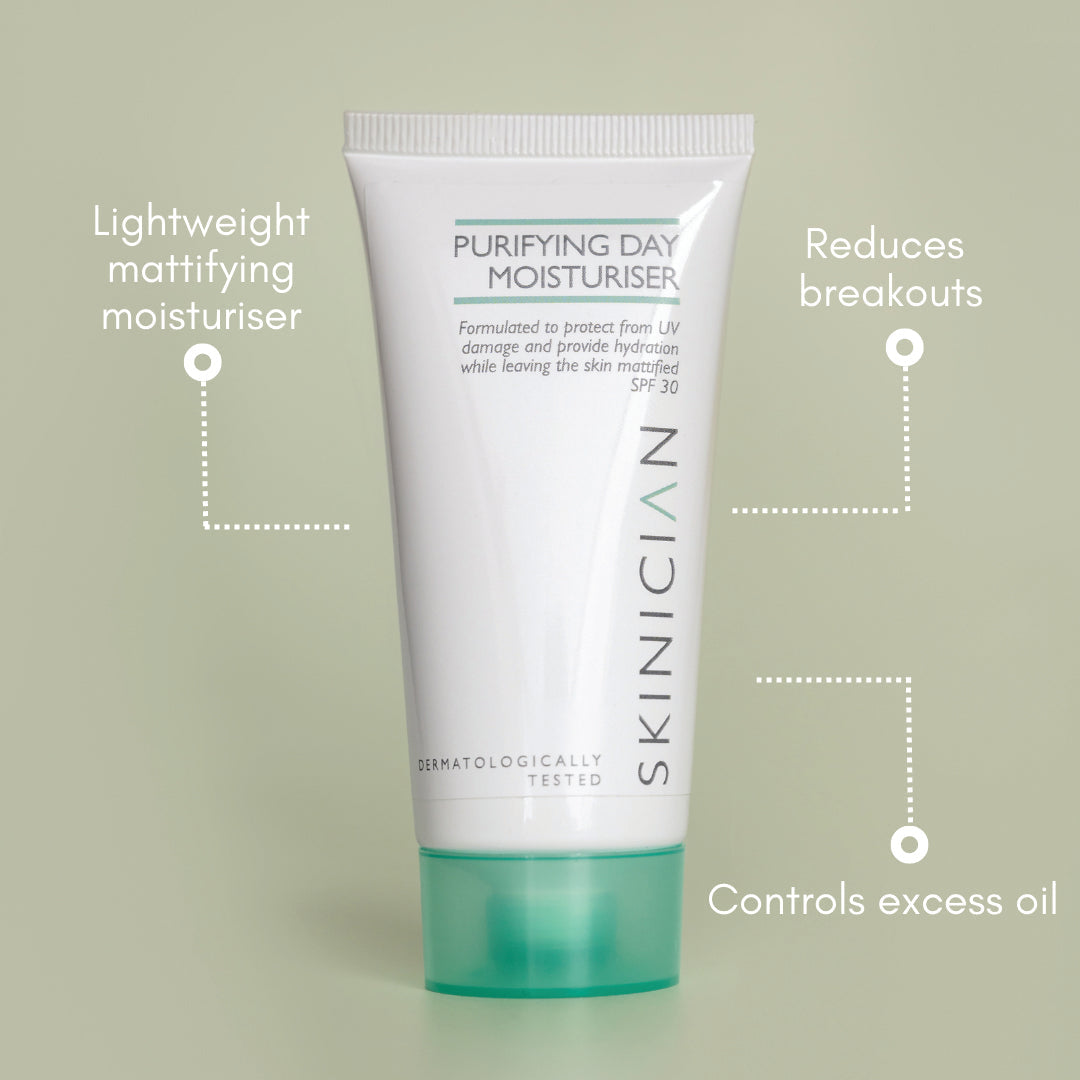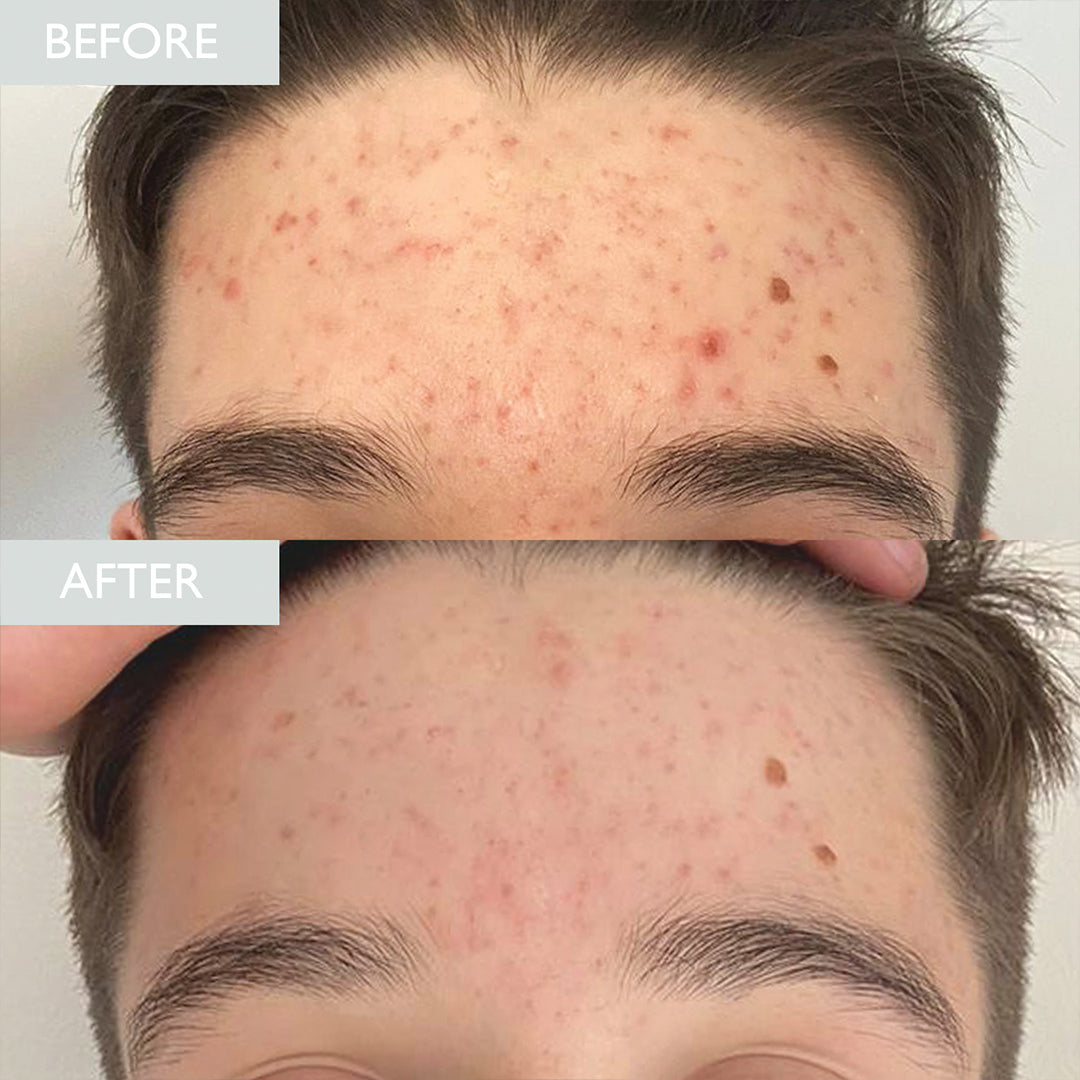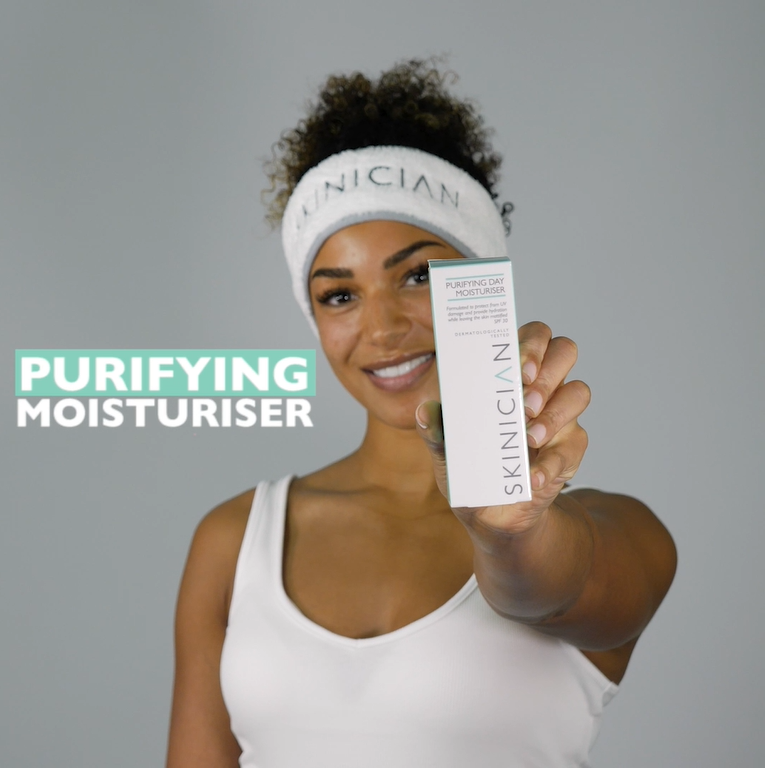 Purifying Day Moisturiser SPF 30 50ml
The Zinc PCA moisturiser for oily skin has a lightweight formula which keeps your skin hydrated without overstimulating oil production. Then, the mattifying complex combats existing oiliness, giving your skin a light, dry and silky feel. The Purifying Day Moisturiser also has an SPF30 explicitly designed to support those with an oilier skin type. So, with a single product, you get a results-driven moisturiser and an SPF sunscreen suitable for oily skin.
"Brilliant for oily skin. Keeps my skin oil-free and clear. I use it with all the purifying products. They are a dream. Haven't changed from these products since I started using them. It's SPF 30, so I mean everything you need in one product. Makeup goes on well over it also." - Cait E. | Verified Reviewer
Oily Skin Before and After Zinc Products Skin Success Story
"My skin feels amazing!! Getting compliments all the time! It looks flawless."

That was Erika after completing her oily-acne-prone skincare journey with SKINICIAN. Erika participated in our Skin Concern Programme for the first time after she began to struggle with acne breakouts and congested skin. She had tried many other skincare brands, but nothing seemed to work.

A SKINICIAN in-house skin specialist created a tailored skincare routine for Erika's skin concerns. Erika was prescribed various products, including the SPF30 Purifying Day Moisturiser with Zinc PCA for oily-acne-prone skin.

And the results were incredible. In six weeks, Erika swapped her oily, congested skin for a clear, bright, glowing complexion.
Your FAQs on Zinc For Oily Skin Answered:
About SKINICIAN
Founded by a mother-daughter duo, Hilary and Shelley, SKINICIAN is on a mission to dispel confusion in the skincare world.

You don't need a cabinet full of skincare products to create a regime that works for your skin type. Skincare should be simplified, affordable, and effective without compromising skin's health or the planet's wellbeing.

That's why we offer multifunctional products that target multiple skin concerns simultaneously. Our skincare uses scientific formulas consisting of 90% naturally-derived actives to support your skin without upsetting the skin's protective barrier.

SKINICIAN's commitment to sustainability
We're committed to being eco-friendly. All of our products are vegan, cruelty-free, PETA-approved, and crafted in the UK. We're dedicated to happy, healthy skin that doesn't cost the earth.
Ready to buy zinc products for your oily face?
We're committed to you we will endeavor to dispatch your order within 24-48 hours.
Shipping and delivery
All items ordered before 2 pm are dispatched on the same day. Orders after 2 pm are dispatched the following day. Any orders placed on a Friday after 2 pm are dispatched on Monday.

More on shipping and returns.
Enjoy free shipping on all orders over £40 (UK & Ireland)
3 free samples of your choice with every order
Got a question? Contact us via live chat