What is SPF?
SPF, or Sun Protection Factor, is a measurement of how well your skin will be protected from UVB rays. These rays are the ones that will cause your skin to burn. For example, if you typically burn after 30 minutes of being in the sun without suncream, an SPF 30 will allow you to remain in the sun for 900 minutes without burning i.e. thirty times as long. (This does however depend on a number of factors such as your skin type, how much and how well it has been applied)
It's worth nothing that SPF will only protect from UVB rays unless it is labelled as broad spectrum. A broad spectrum SPF will protect your skin from both UVA and UVB rays.
The SPF that we use in SKINICIAN Day Moisturisers is called SunCat™ and it combines globally approved organic UV filters, among other ingredients.
This SPF is encapsulated which provides safer, more even and longer protection from both UVA & UVB rays. Our SPF is non-irritating and also due to encapsulation ensures the other actives in our products are not compromised in any way.
Skin benefits of SPF
Using an SPF will provide skin protection from harmful UV rays. These rays cause an increase in free radical damage leading to damaged skin cells, damaged collagen and elastin and damage to the melanocyte cell (a cell in the skin and eyes that produces and contains the pigment called melanin). This damage causes pigmentation and damage to DNA leading to cell mutation and the risk of skin cancer.
In other words, the benefits of using an SPF are slower ageing, fewer lines and wrinkles, less or possibly no pigmentation or age spots, healthier skin, and a reduced risk of skin cancer.  
Encapsulated SPF can be trusted to provide the highest level of protection, with even coverage and is non irritating or sensitising to the skin.
What is the difference between chemical and physical SPF?
The difference between a chemical SPF and a physical SPF is in how they work. Typically a chemical SPF is absorbed into the top layers of skin. As the UV rays hit the skin, the chemical SPF converts it into heat and disperses it through skin tissue. On the other hand, a physical SPF typically sits on the surface of the skin deflecting UV rays.
At SKINICIAN, our unique formulation of SPF combines the best of both worlds. Our SPF's are chemical however due to their encapsulated nature, they are more stable, offer prolonged protection and they reflect UVA and UVB rays rather than absorbing them.
Our SPF's won't leave a white cast on the skin so you won't get any flash back on camera (something which is very common with other SPF's!)They are lightweight and very comfortable on the skin.
Why We Use Encapsulated SPF
"After a lot of research we decided to use Suncat™ Encapsulated SPF as a next-generation and very safe option for protecting against UVA & UVB rays. I personally burn very easily as do many Irish skin tones, therefore the protection and efficacy of the SPF is very important to me. 
We loved the fact that other active ingredients wouldn't be compromised when combined with the SPF, making our day moisturisers a multifunctional option. All of our Day Moisturisers work on skin concerns whilst offering SPF protection, perfect for a less is more approach to daily skin health. 
It was also important that it didn't pill or leave a white cast on the skin - we needed to be able to apply make-up over the top of our moisturisers. And they do that beautifully!" - Shelley Martin, Co-Founder & New Product Development Lead
Encapsulated SPF Skincare Products
Time Delay Day Cream SPF30 50ml
A 4-in-1 daily moisturiser for those experiencing signs of ageing and looking for a boost in ATP (skin energy). It protects with SPF30, Vitamin E provides antioxidant protection, while Hydra Advance and Hyaluronic Acid guarantees long term hydration.
Regular price
Sale price
£42.00 GBP
Unit price
per
Save
Sold out
View full details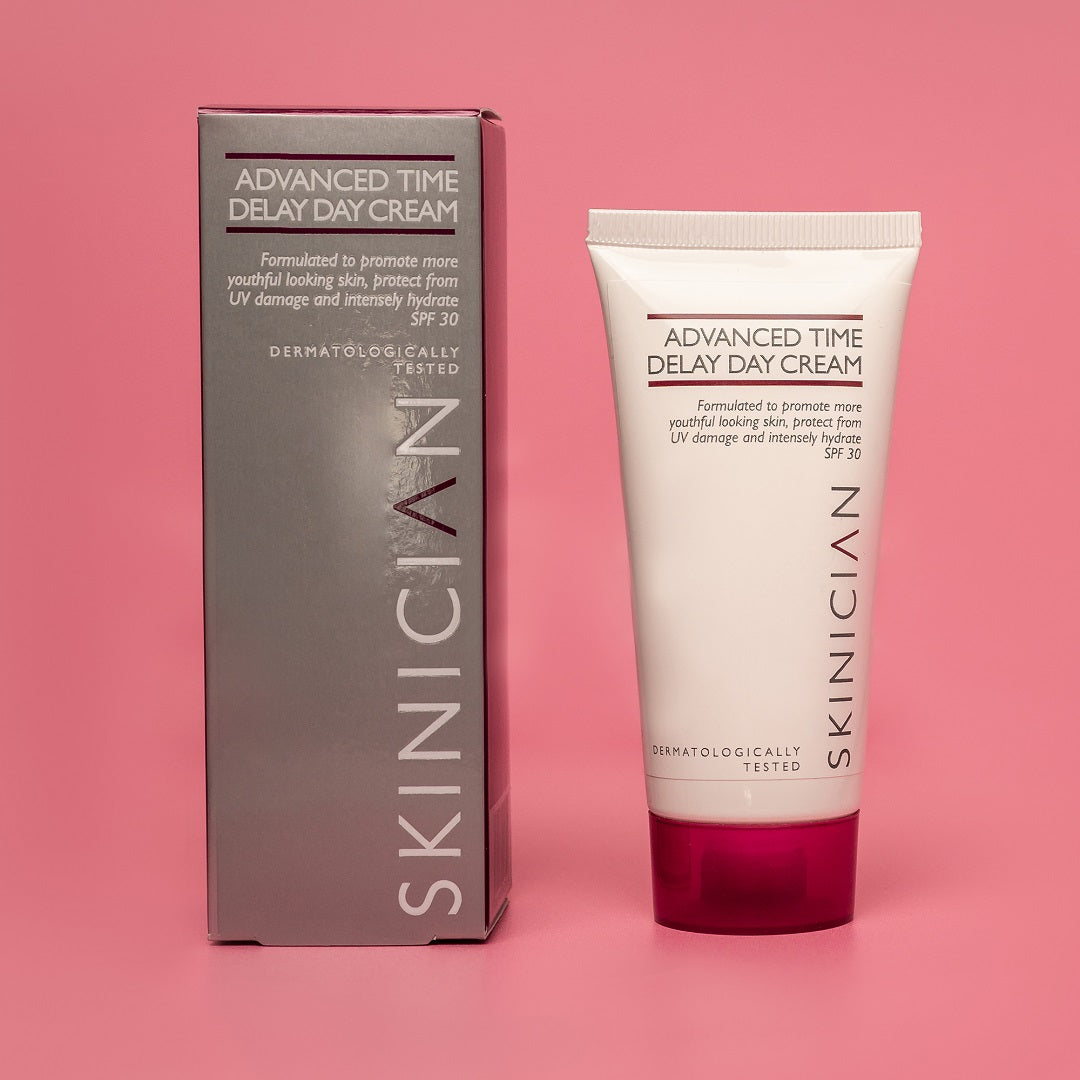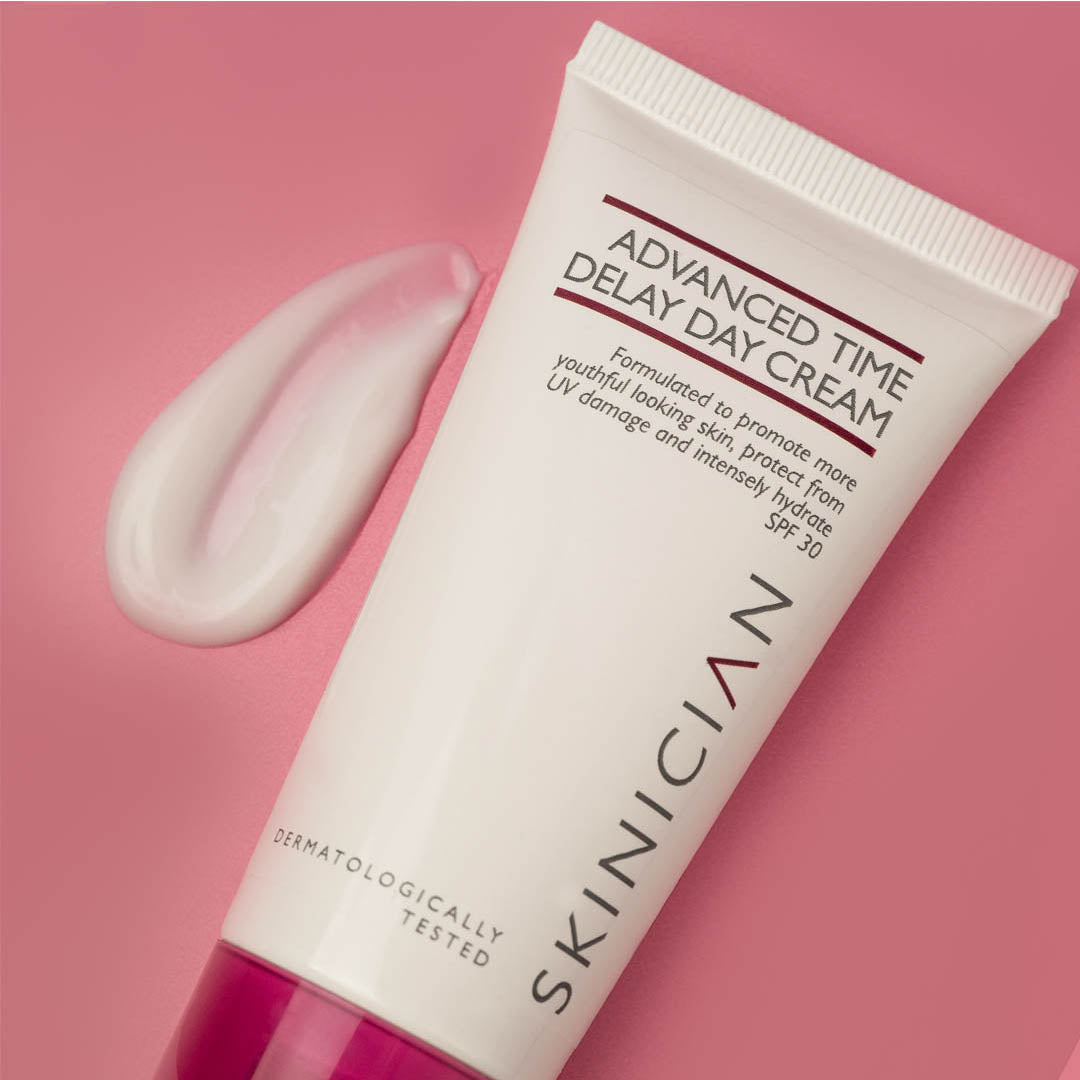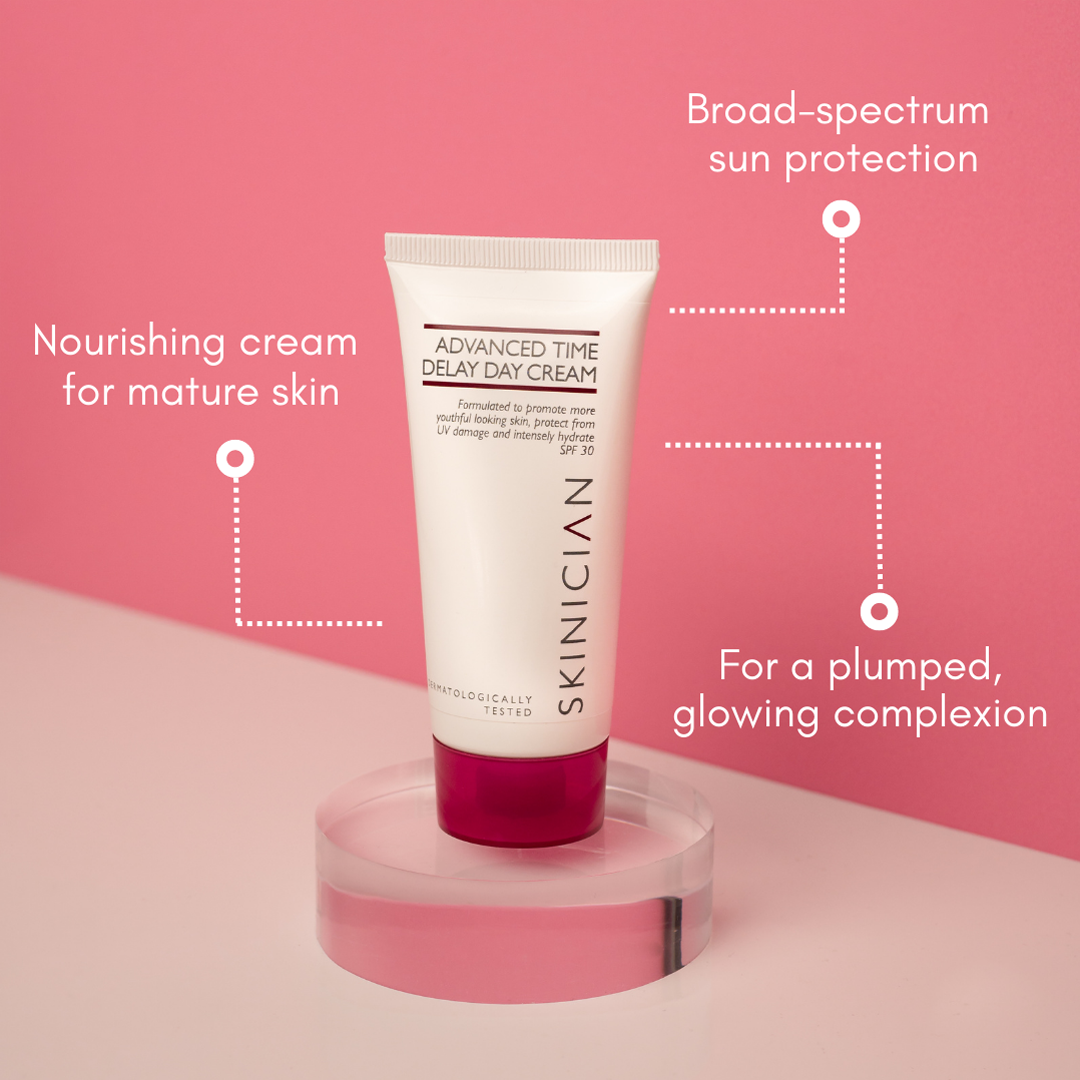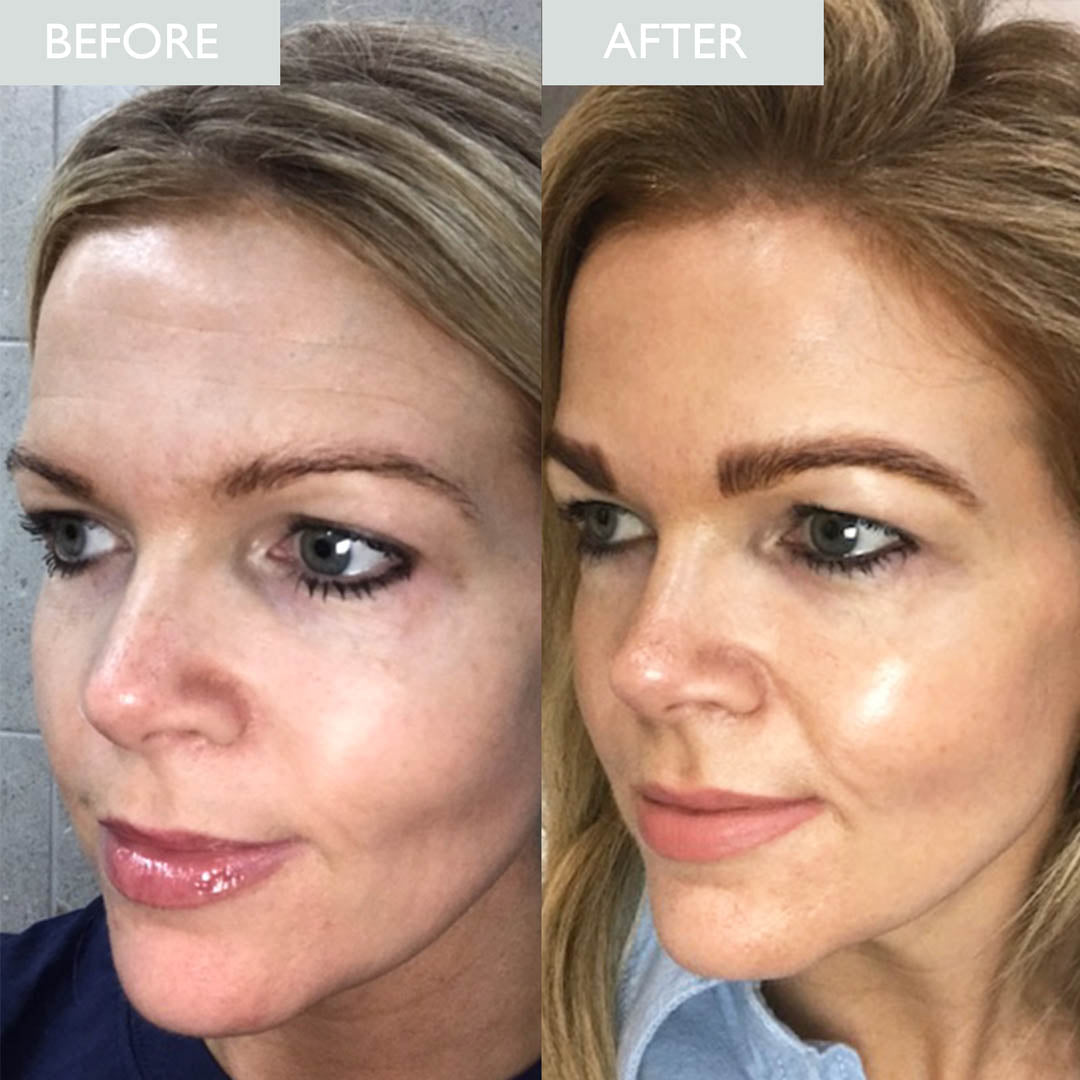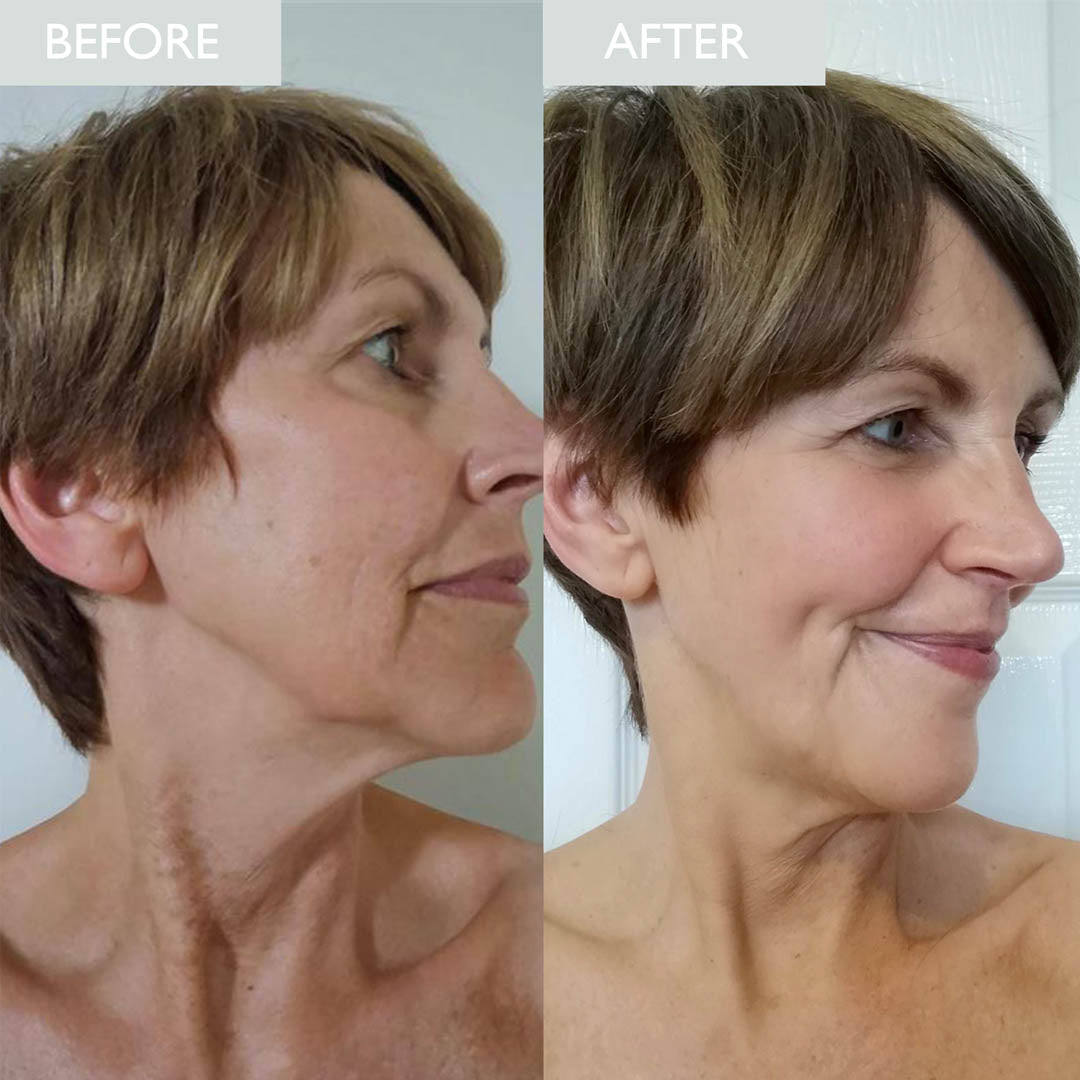 Revitalising Day Moisturiser SPF 30 50ml
Best for sensitive, balanced and dry skin, this daily moisturiser will provide superior hydration, calm redness and irritation, while protecting against everyday free radical damage.
Regular price
Sale price
£25.00 GBP
Unit price
per
Save
Sold out
View full details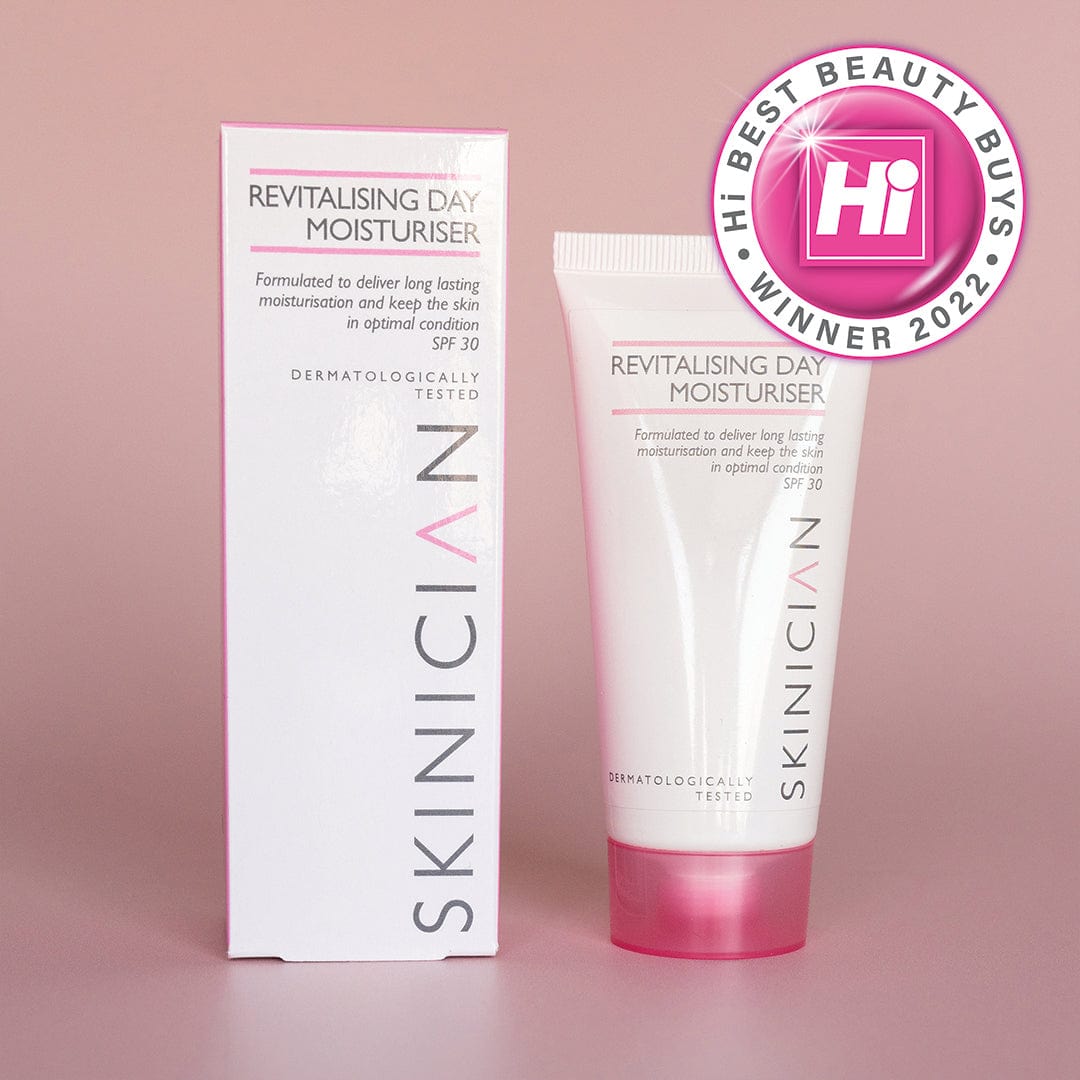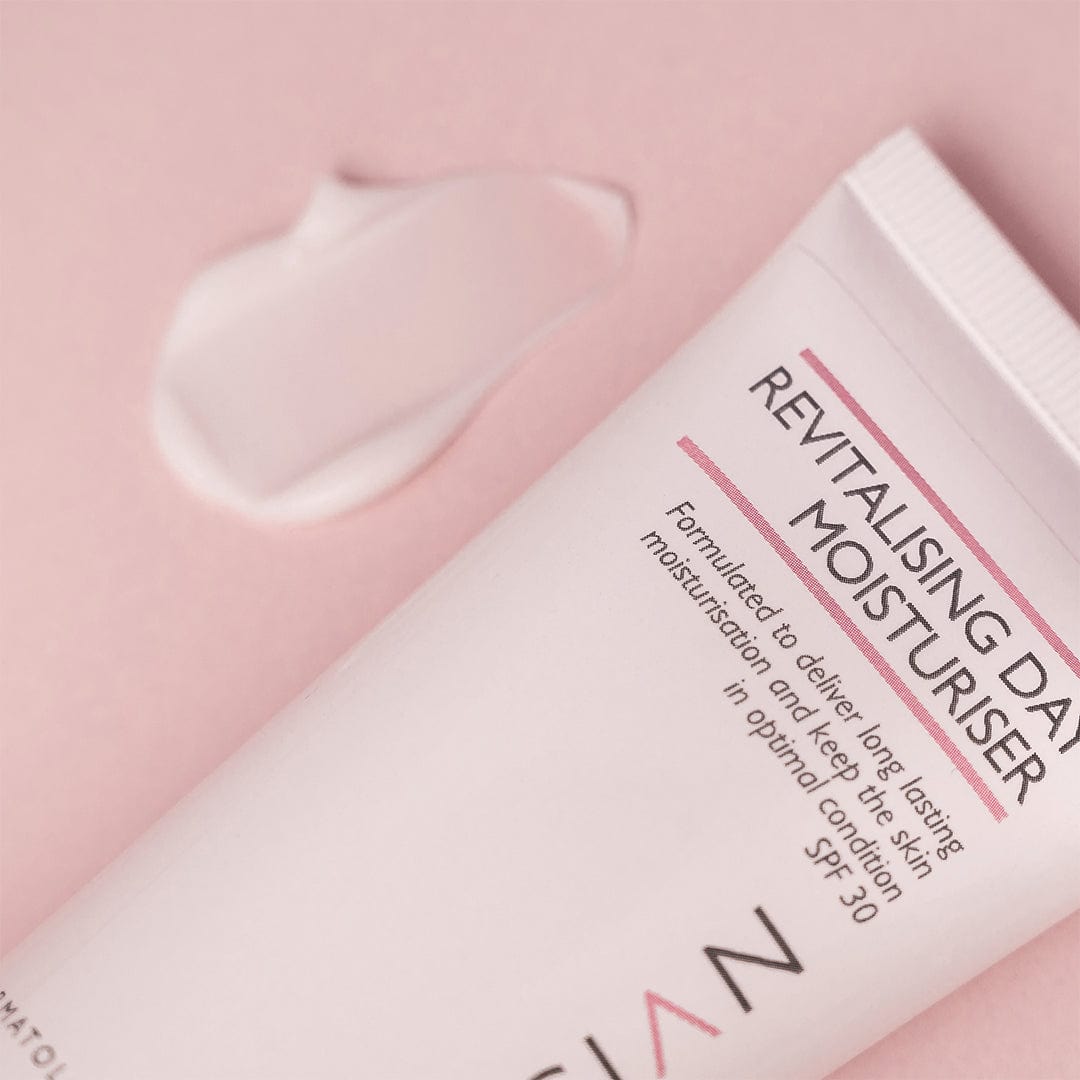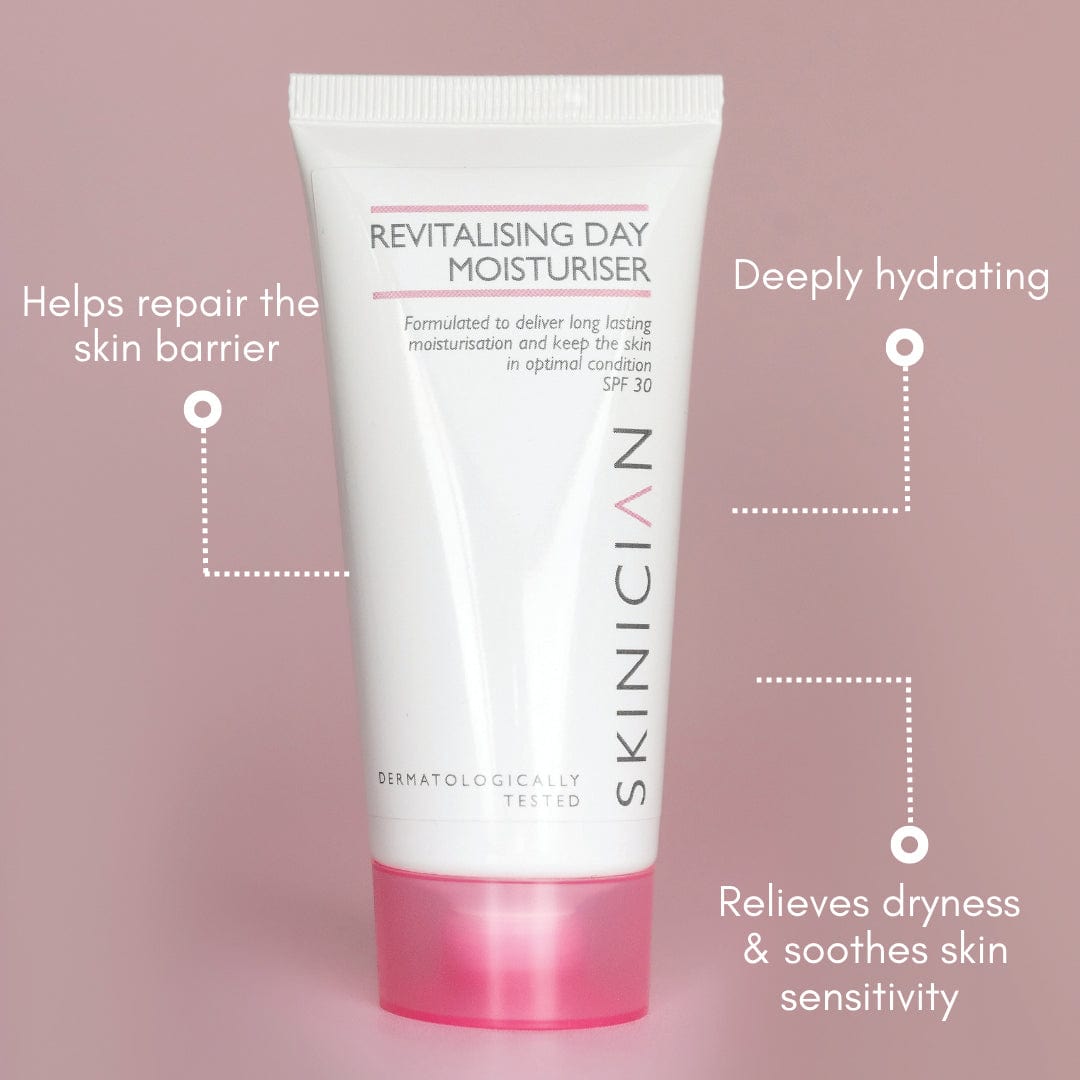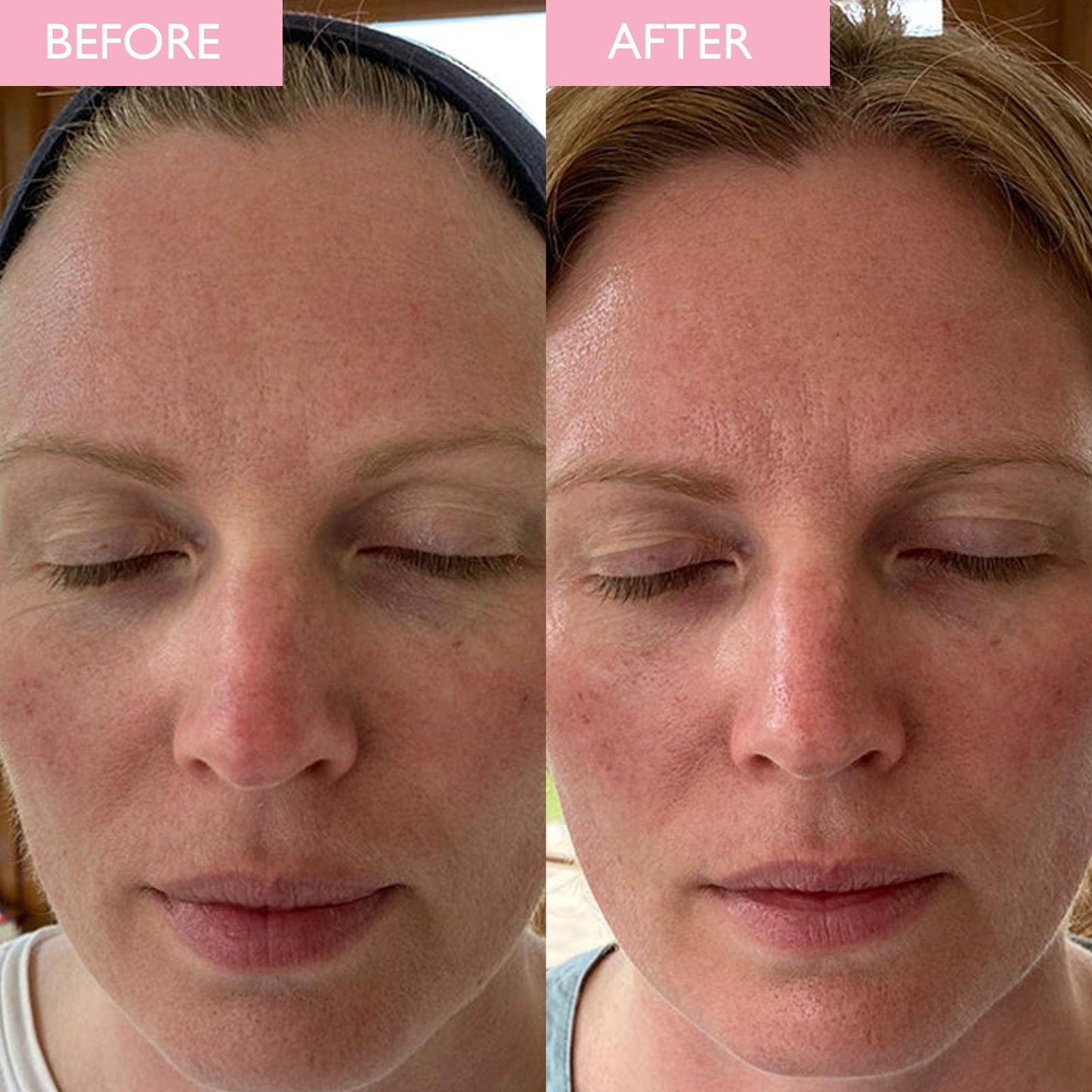 Purifying Day Moisturiser SPF 30 50ml
Best for oily, acne or breakout-prone skin, this lightweight daily moisturiser that will control shine, prevent oiliness throughout the day. Formulated with vitamin E for antioxidant protection and Glycerin and shea butter to ensure hydration without clogging pores.
Regular price
Sale price
£25.00 GBP
Unit price
per
Save
Sold out
View full details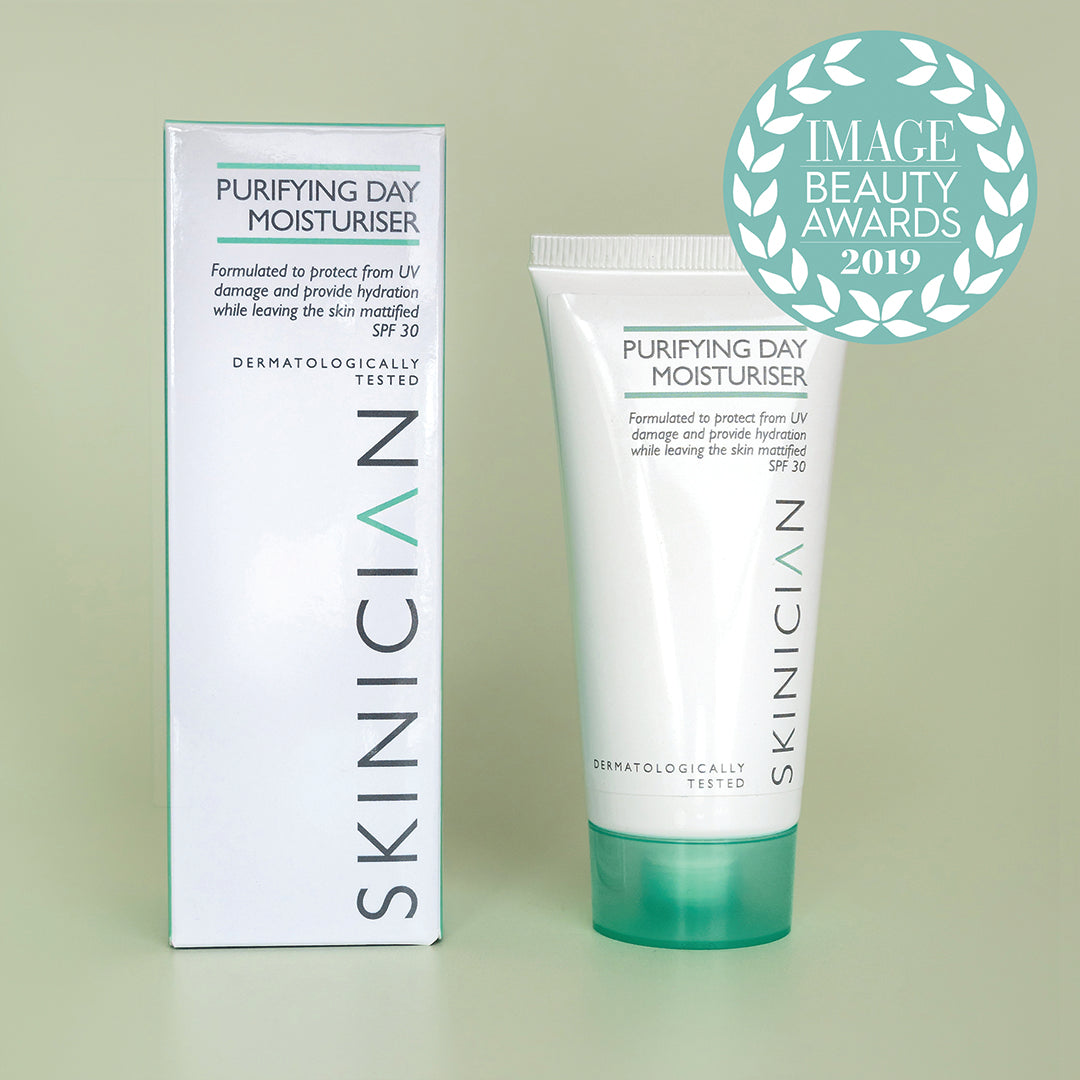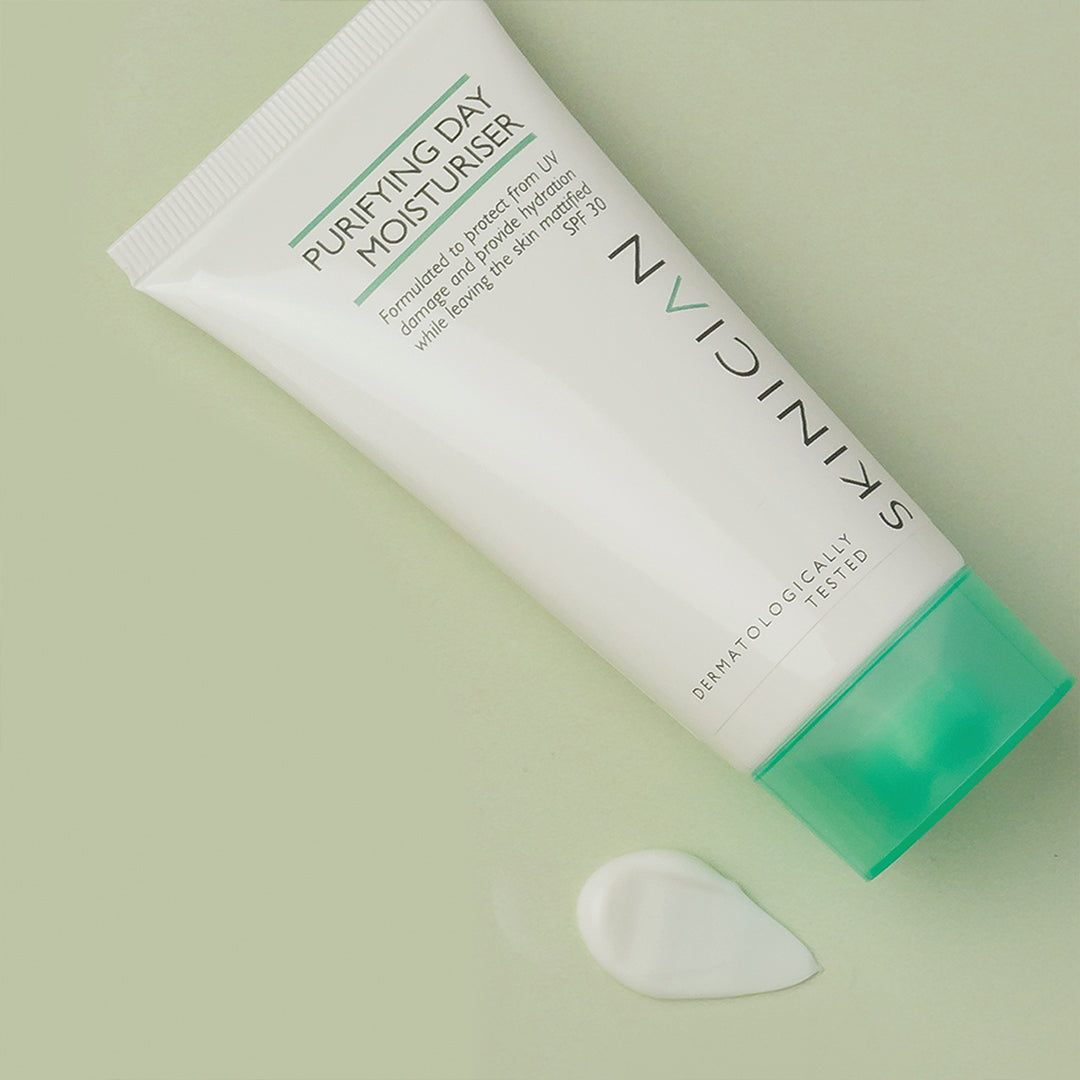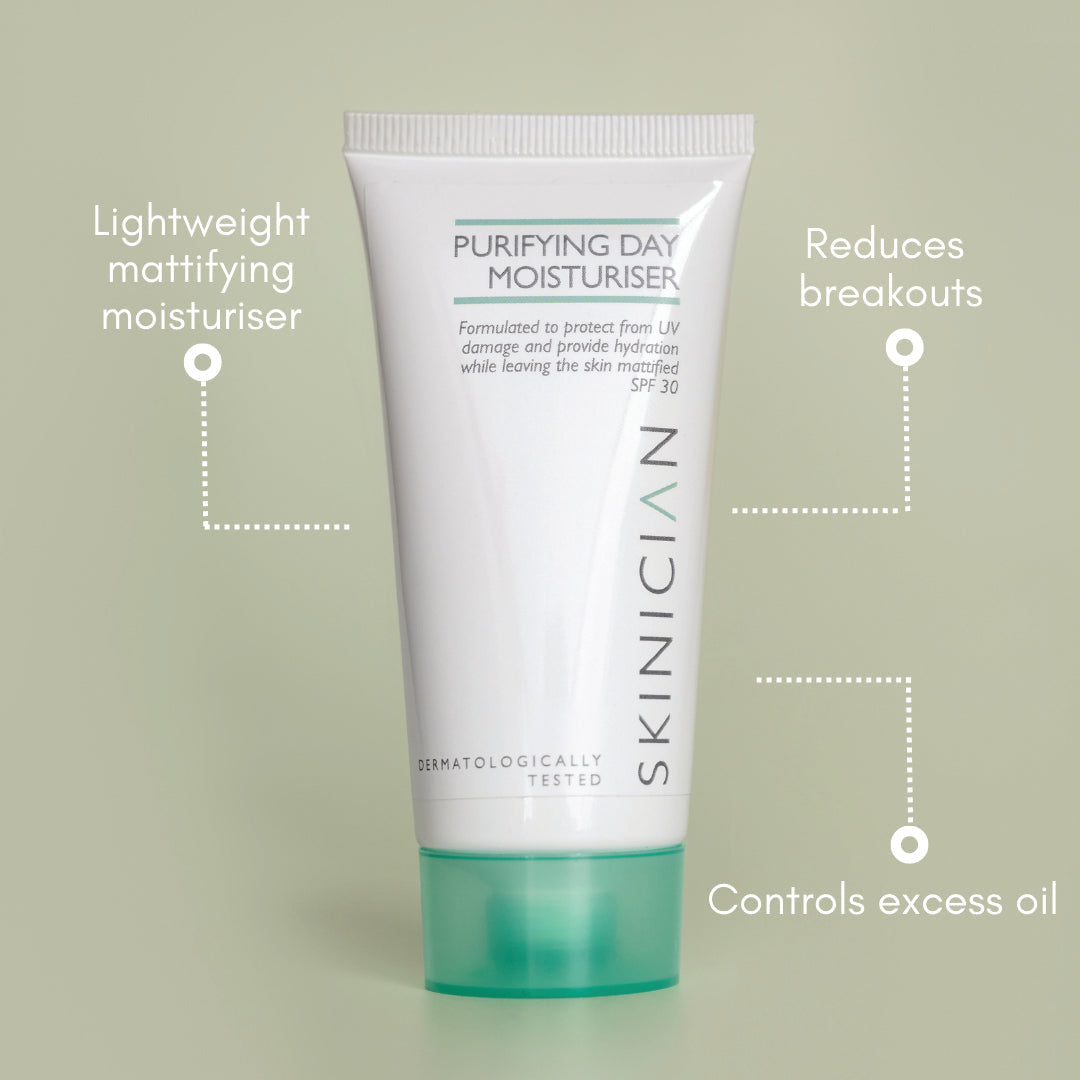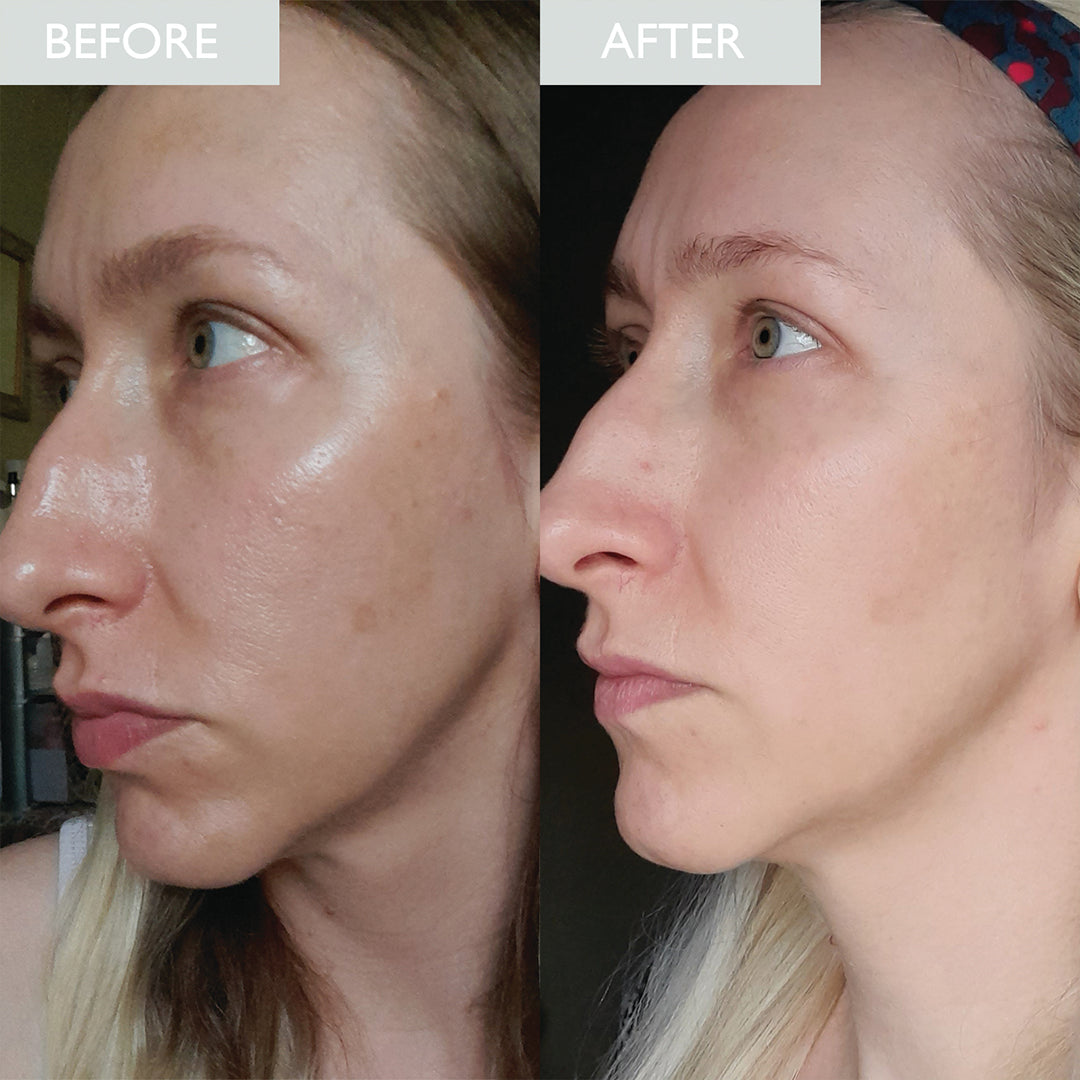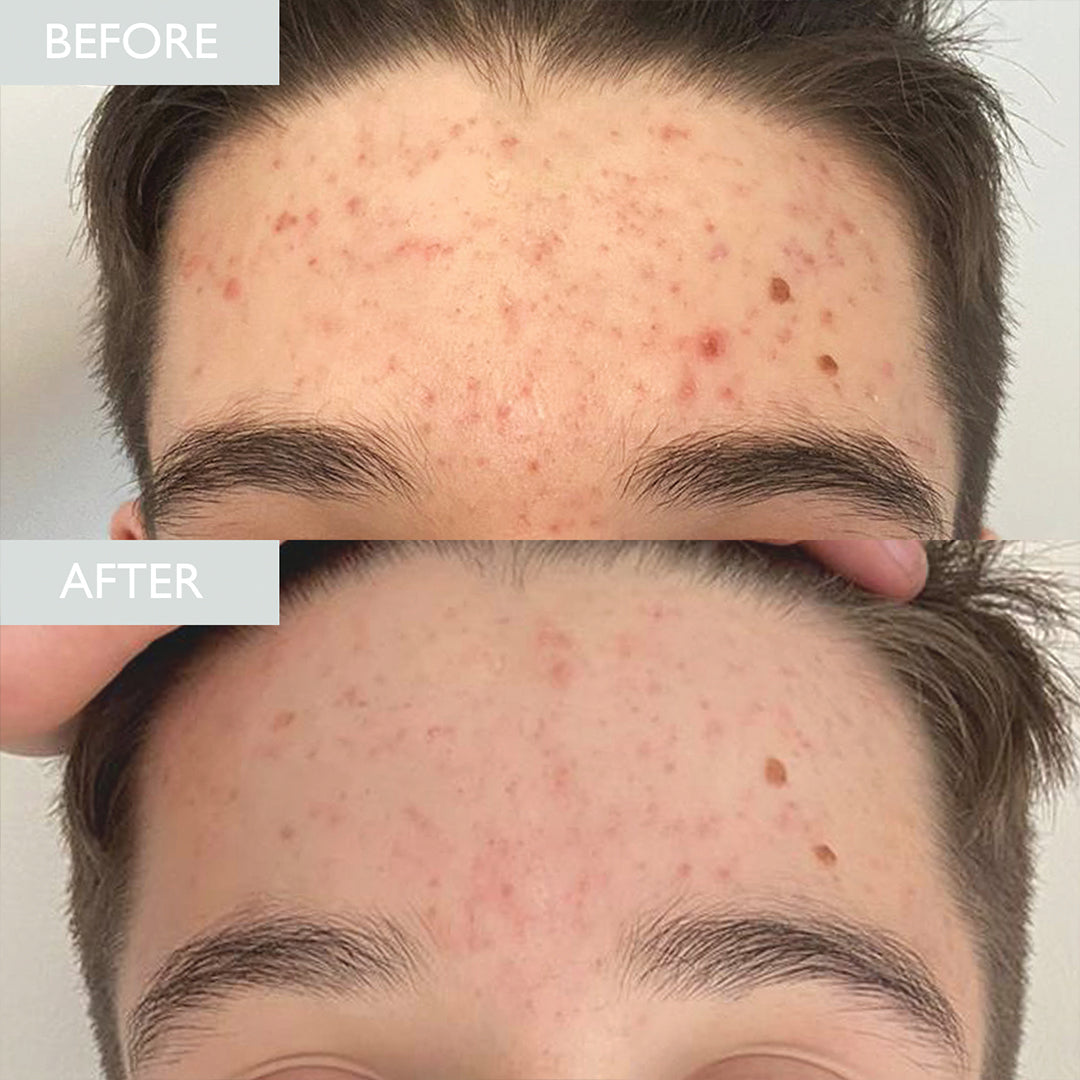 Who SPF Is Best For
SPF should be used on a daily basis by everyone. SPF protection from daily environmental aggressors, which cause free radical damage and signs of ageing, helps to maximise skin health.
How much SPF should I use?
When UV levels are high we advise that 5ml of SPF is applied to the skin. When spending time outside, your SPF should be applied every two hours. 
On grey days and when spending time indoors away from the sun, applying a 50p amount of SKINICIAN day cream to face and neck will provide protection.