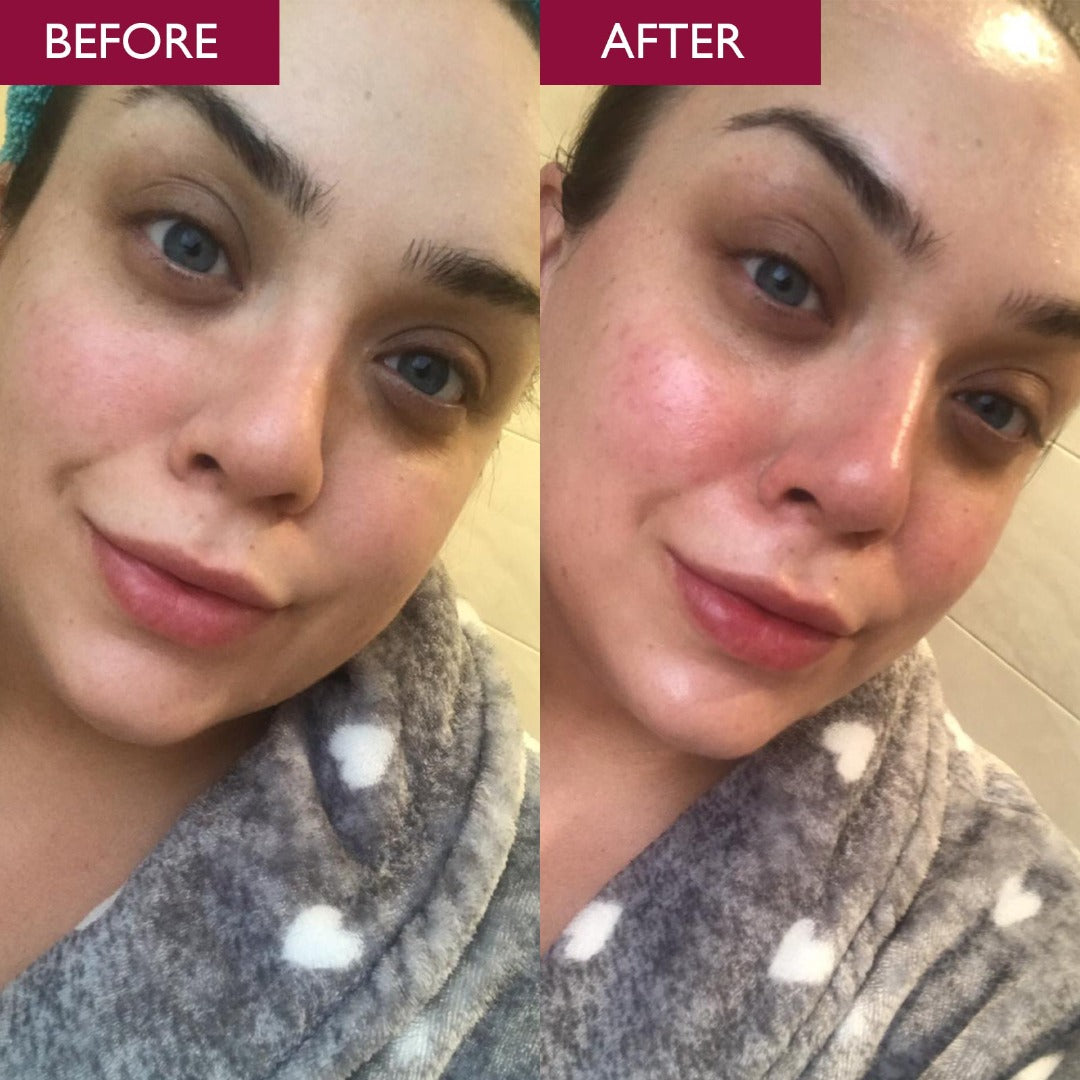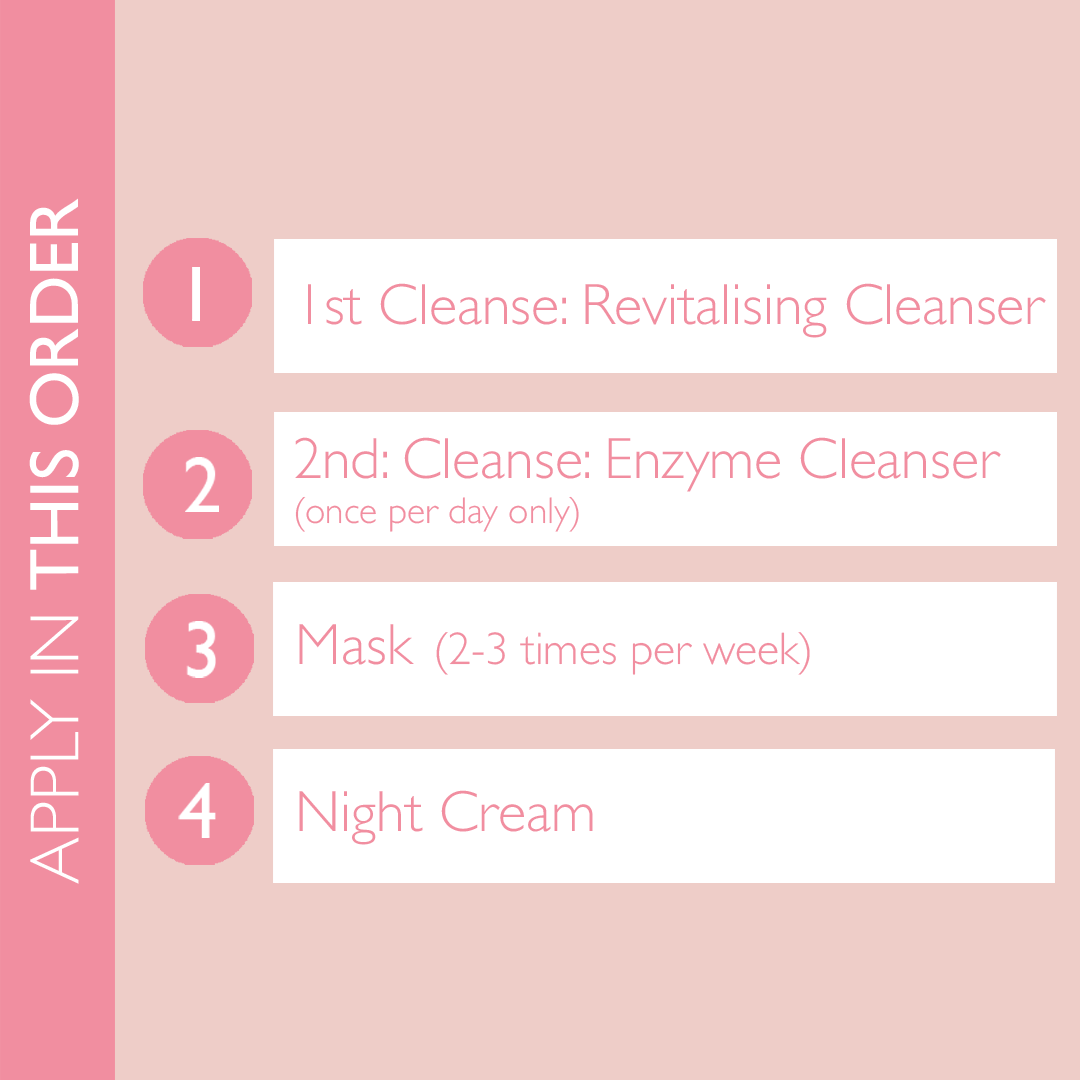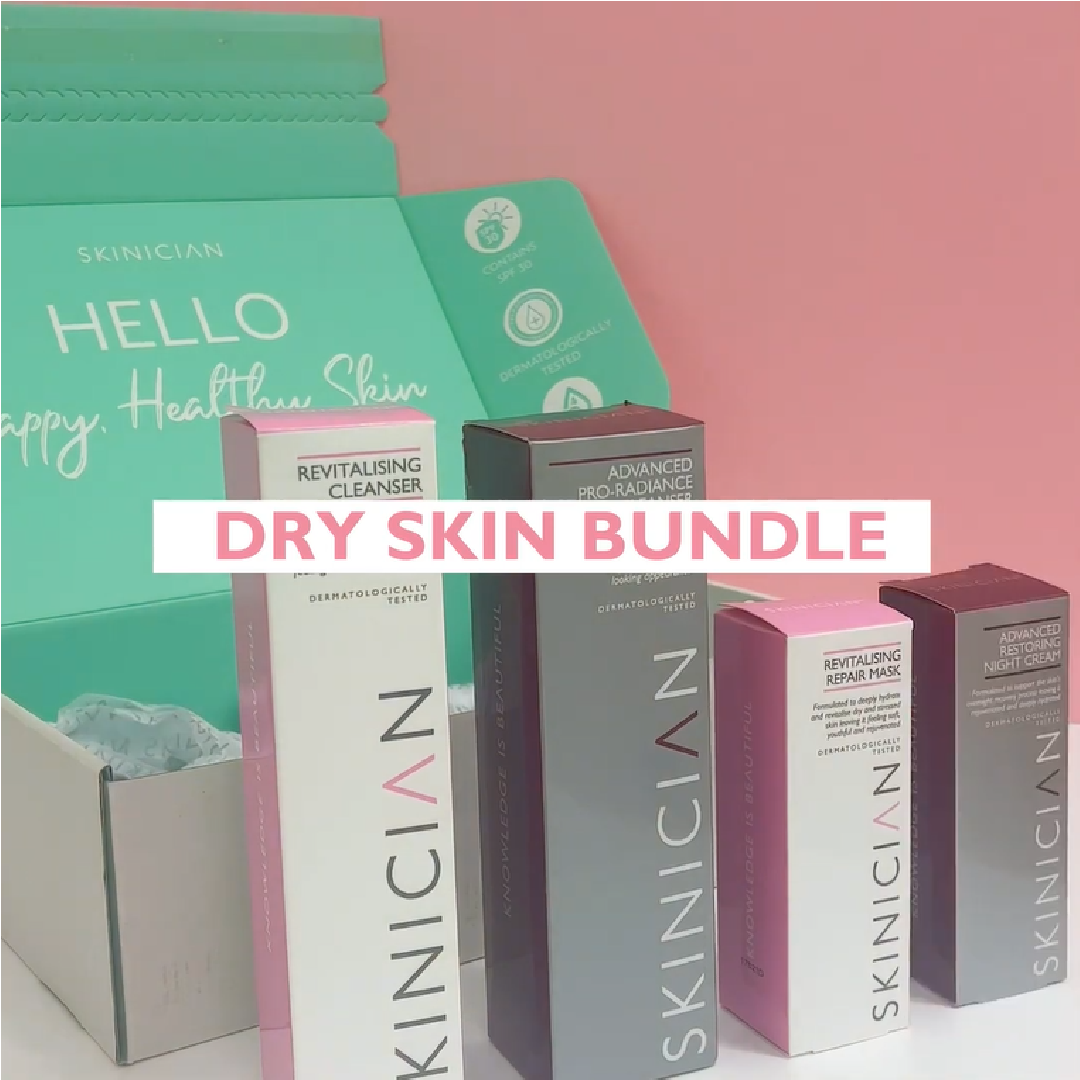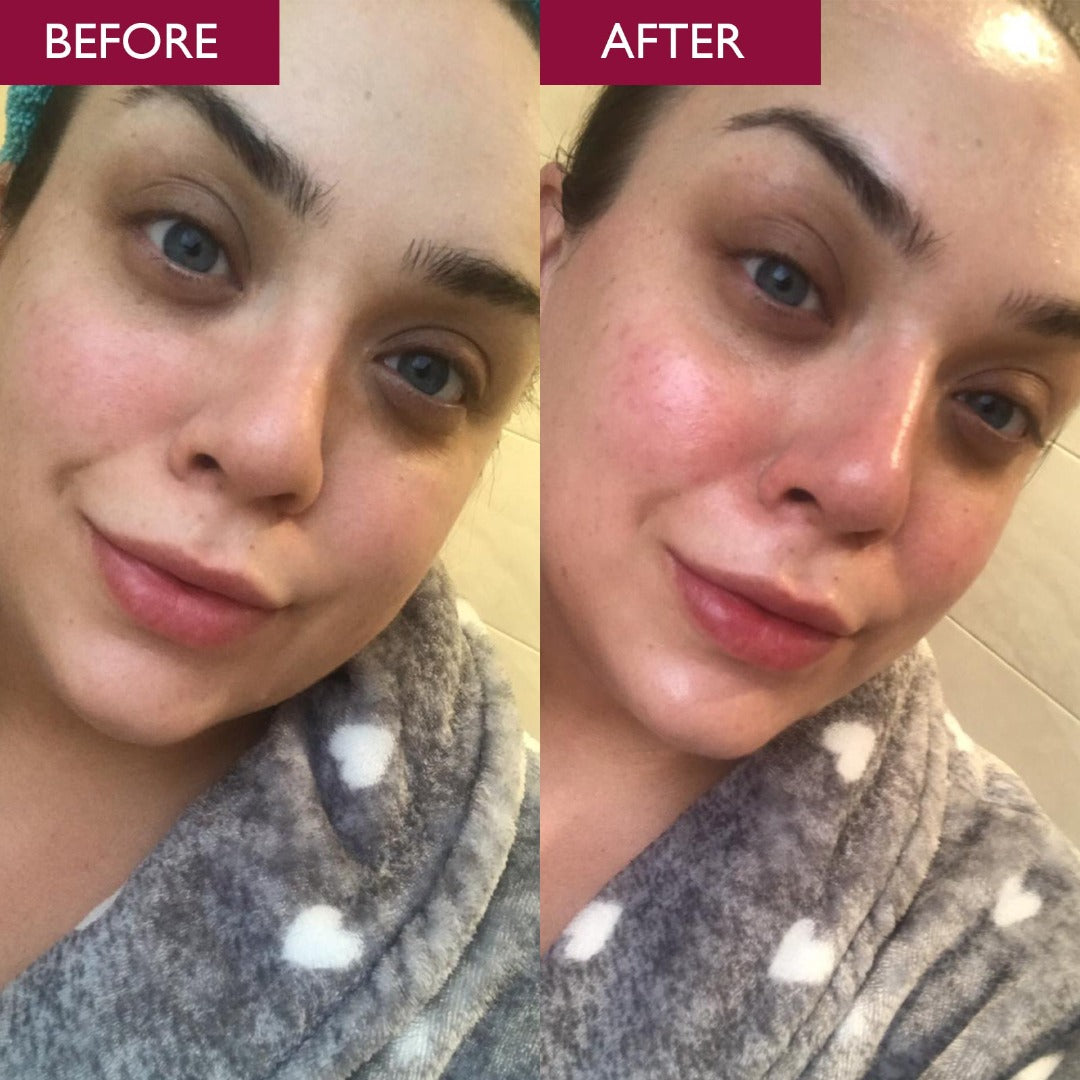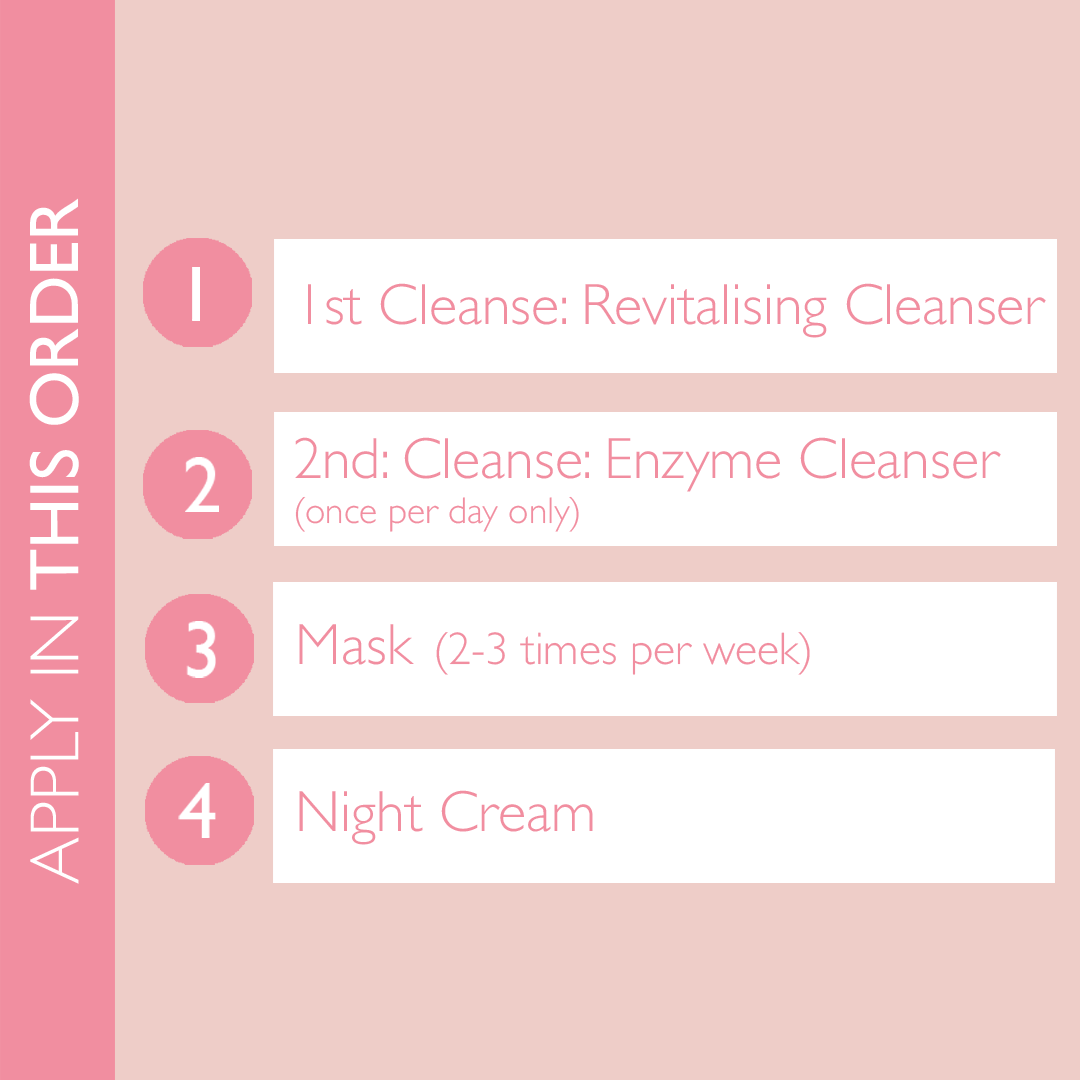 Dry Skin Bundle
Regular price
£115.00 GBP
Sale price
£98.00 GBP
Unit price
per
Save
Sold out
If you have dry skin, this bundle has everything you need to soothe, quench and protect your skin and achieve a soft and hydrated complexion. 
Skin concerns: dry skin, dehydrated skin
In each bundle you'll get:
A Pro-Radiance Enzyme Cleanser
A Revitalising Cleanser
A Revitalising Repair Mask
A Restoring Night Cream
Who is it best for?
This bundle has been put together for those who suffer from dry or dehydrated skin. Dry skin tends to be dull and lack lustre, feeling rough to the touch. If this sounds like your skin, then we have the products to transform your skin to radiant, smooth and glowing.

How to use the Dry Bundle for best results?
Our Revitalising Cleanser is the perfect first step for those with dry skin. A gentle and soothing milk cleanser that thoroughly cleanses without drying out the skin formulated with Chamomile and Grapeseed Oil to gently remove dirt and impurities from the skin without stripping the skin's natural oils away.

Follow this cleanse with our Pro-Radiance Enzyme Cleanser a few times a week or if skin can tolerate it, use every day. This all-in-one foaming cleanser and exfoliator formulated with AHA's to improve the appearance of fine lines and pigmentation for a radiant complexion.

Next up we recommend our Revitalising Repair Mask 2-3 times per week, as this creamy face mask is formulated to repair damage, reduce inflammation, calm and restore radiance leaving skin feeling hydrated and nourished.

And to seal in all the moisture, use our Restoring Night Cream, a hydrating and nourishing night cream that supercharges your skin cells to fight the signs of ageing and leave skin glowing. This rich night cream is perfect for those with dry skin as it helps to lock in moisture, renew and repair skin whilst you sleep.

We recommend teaming this bundle with your choosen SPF for daily protection.

Read more about our sustainability pledge
Key ingredients:

Chamomile & Green Tea
Antioxidants that protect the skin from environmental damage. Their anti-inflammatory properties also calm, soothe and reduce redness

Fruit Acids (AHAs)
Gently dissolve dead skin cells for a mild exfoliating effect, leaving the skin brighter with a more youthful glow. 

Shea Butter
Calms, soothes and promotes healing of the skin while providing hydration to restore radiance

Botanical Beta-Gucans
Proven to be as effective as hyaluronic acid at holding moisture in the skin. Increases skin softness by up to 21% and hydration by up to 25%
How long will it take to see results?
We recommend using skincare products for 6-8 weeks to see noticeable results in your skin, but skin should feel smoother and brighter from first use.

What other products do you recommend alongside the Dry Skin Bundle?
For those suffering from dry skin we recommend our Vitamin C Elixir to nourish, protect and brighten the skin, our Overnight Retinol Powerbalm to help with any signs of ageing or Calming Serum for those with sensitive skin, to help repair the skin barrier and reduce signs of redness in the skin. Don't forget your SPF, to be used everyday against UV rays and signs of ageing.
Revitalising Cleanser
Using damp hands apply to the face and neck. Massage over the skin. Rinse and repeat for a double cleanse.

Pro-Radiance Enzyme Cleanser
Use as your second cleanse only, once daily (morning OR night). Apply one pump using damp hands on damp skin. Massage into a lather. Rinse. Avoid eye area.

Revitalising Repair Mask
Apply a generous amount to your face and neck in an upward direction, avoiding the eye area. Once evenly applied leave for 10 – 15 minutes. Rinse. Use two to three times a week ideally after exfoliation.

Restoring Night Cream
Use daily, in the evening after cleansing, toning and application of serums/retinol and eye cream.
Country
Delivery Information
UK & NI
Eco option - £3.95 (3-5 working days)
FREE on orders over £40
Priority - £4.95 (1-2 working days)
Republic of Ireland

€6.20 (1-2 working days)




FREE on orders over €40

Europe

£7.95 (7-10 working days)




FREE on orders over £100

Rest of World
£15 (15-20 working days)
FREE on orders over £150