What are AHA's?
What is AHA in skincare? It's a common question and you're not alone if you're not quite sure of the answer. AHA stands for Alpha Hydroxy Acid. AHA's are water soluble and made from plant or animal derived acids. They have been used in skincare for many years and are commonly used for exfoliating to remove dead skin cells, reducing crepey skin, fine lines and wrinkles and in turn reveal luminous, brighter skin.
The most common types of AHA's are:
• Glycolic Acid from sugar cane (the smallest size of AHA)
• Lactic Acid from lactose 
• Citric Acid from fruits
• Tartaric Acid from grapes
• Malic Acid from fruits such as apples
• Hydroxycaproic acid derived from royal jelly
• Hydroxycaprylic acid from animal sources
At SKINICIAN we use a blend of AHA's derived from grape, pineapple and passion fruit which contain naturally occurring glycolic acid, lactic acid, citric acid and tartaric acid. We refer to these as Fruit AHA's.
Skin benefits of AHA's
When used correctly, AHA's are highly effective and safe for use in your skincare routine. AHA's benefit the skin by:
Removing dead skin cells
As we age, dead skin cells build up on the skin's surface. AHA's are chemical exfoliants which break down the intercellular bonds within the skin and allow it to naturally shed. AHA's will also help to even and smooth roughness on the skin.
Hydrating & reducing sun damage
AHA's help to diminish the appearance of pigmentation, skin roughness and dryness caused by UV rays or environmental damage. By buffering away old skin, AHA's will leave your skin looking hydrated and luminous.
Unblocking clogged pores
Used to treat acne and breakouts by unblocking pores, AHA's will also help prevent pores from clogging and causing future breakouts
Helping other products absorb
By breaking down, unclogging and sloughing away dead skin cells via use of AHA's in your routine, you will promote better absorption of other skincare ingredients for faster and more effective results.
Why We Use AHA's
Lactic Acid is particularly beneficial for hydrating and plumping skin. It is a much more gentle AHA when compared to glycolic acid and can therefore be tolerated by more sensitive skin types.
Glycolic Acid is the strongest AHA that we use in our professional treatments. It is highly effective when used in a controlled environment such as a salon to exfoliate rough and old skin cells, slow the onset of ageing and diminish fine lines and wrinkles. It is so effective that results can be seen after just one treatment.
"We use both lactic and glycolic acid because they help collagen regenerate by removing old collagen fibres which cause skin ageing.
AHA's have been proven for many years to help fight against premature signs of ageing. In fact, it is believed that Cleopatra soaked in sour milk to help give her skin a youthful look.
The blend of AHA skincare ingredients that we use in our at-home Pro-Radiance Products are gentle enough for everyday use, but give great instant brightening results. By combining homecare with professional peeling services, your skin will be left happy and healthy." - Shelley Martin, Co-Founder & New Product Development Lead
Pro-Radiance Enzyme Cleanser 150ml
A multifunctional hero, our Enzyme Cleanser combines cleansing and exfoliation for maximum convenience. Formulated with AHA's, use it once daily to reduce fine lines and pigmentation for glowing skin.
Regular price
Sale price
£29.00 GBP
Unit price
per
Save
Sold out
View full details
Pro-Radiance Enzyme Peel 50ml
An at-home peeling treatment formulated with AHA's that improves the appearance of pigmentation and lines to leave skin glowing. 
Regular price
Sale price
£29.00 GBP
Unit price
per
Save
Sold out
View full details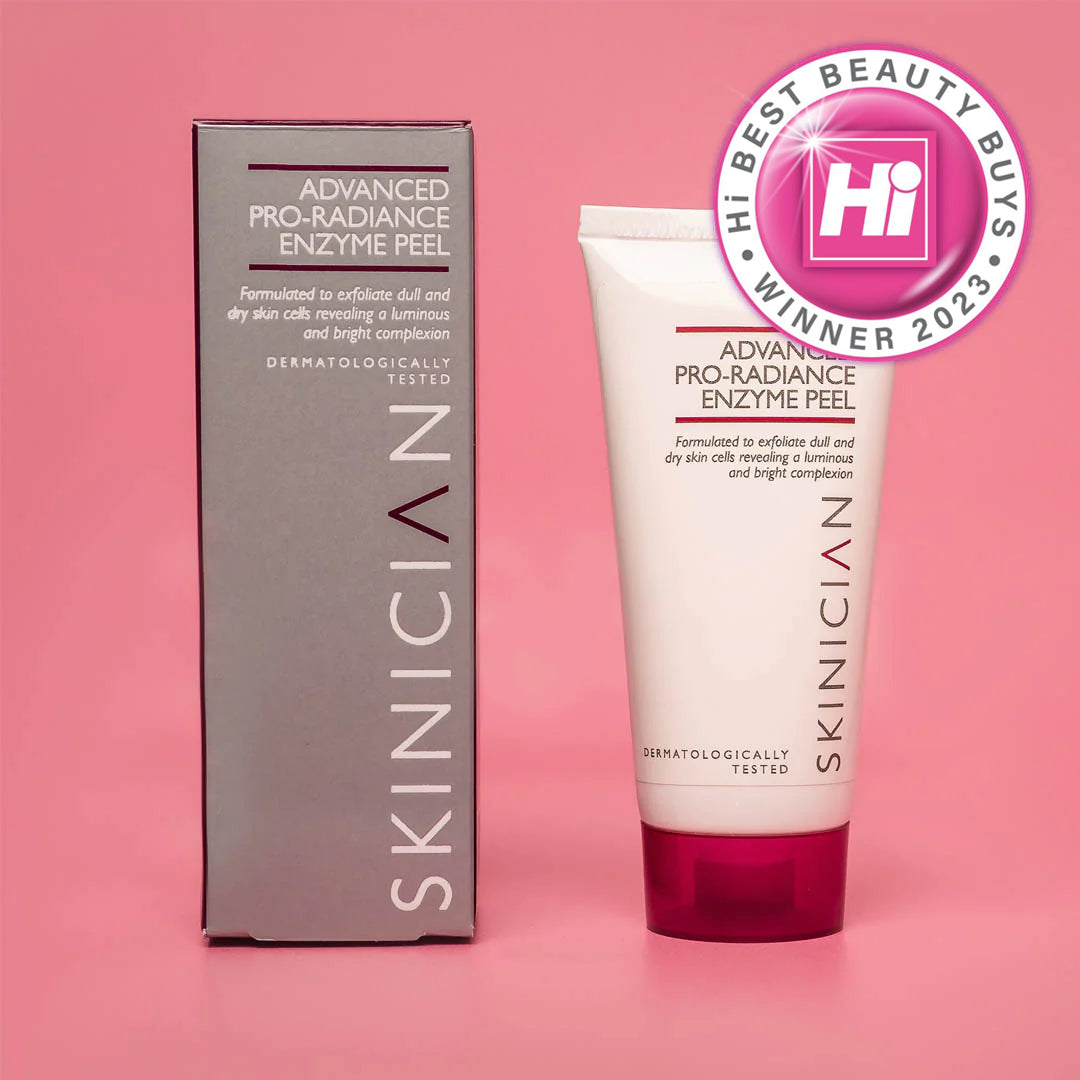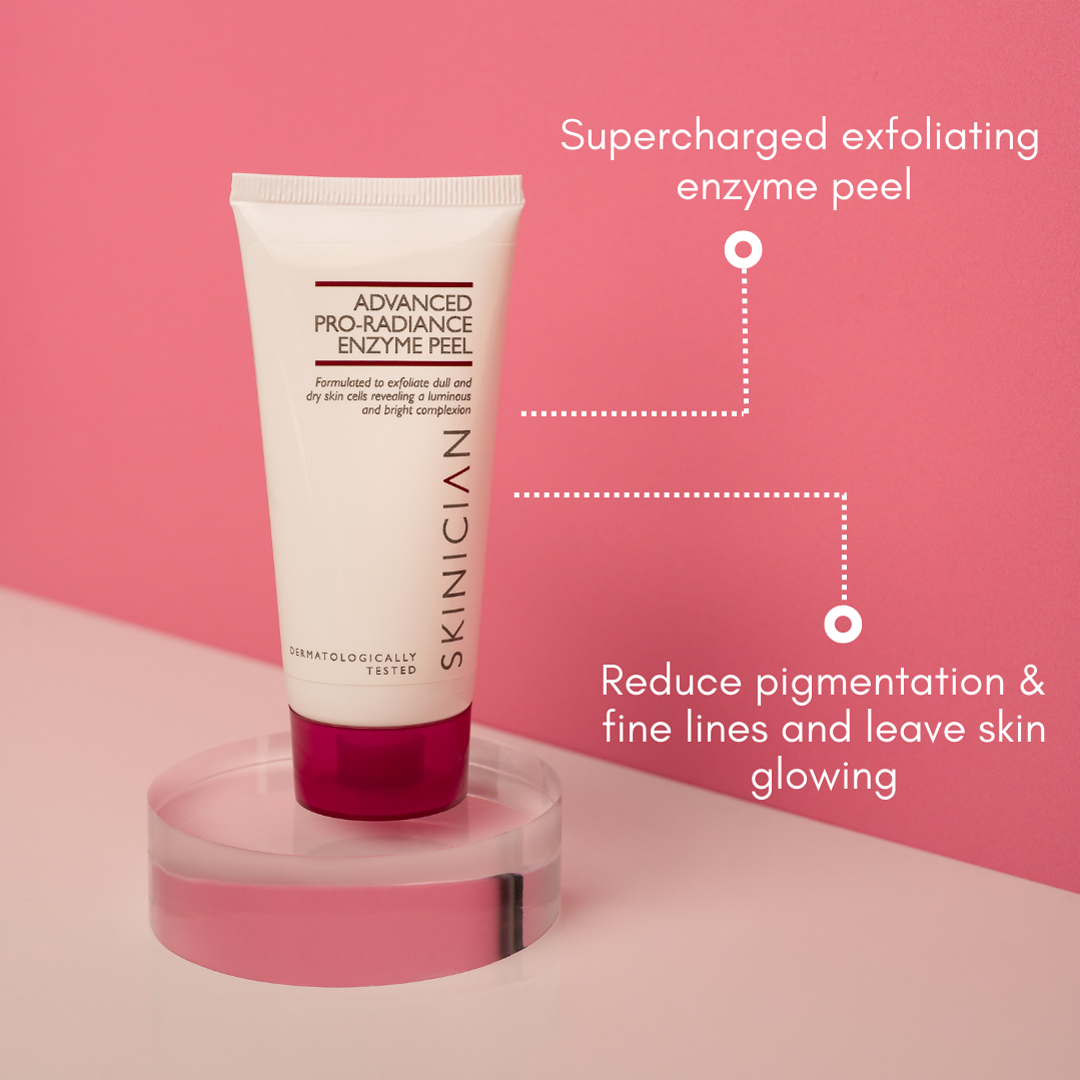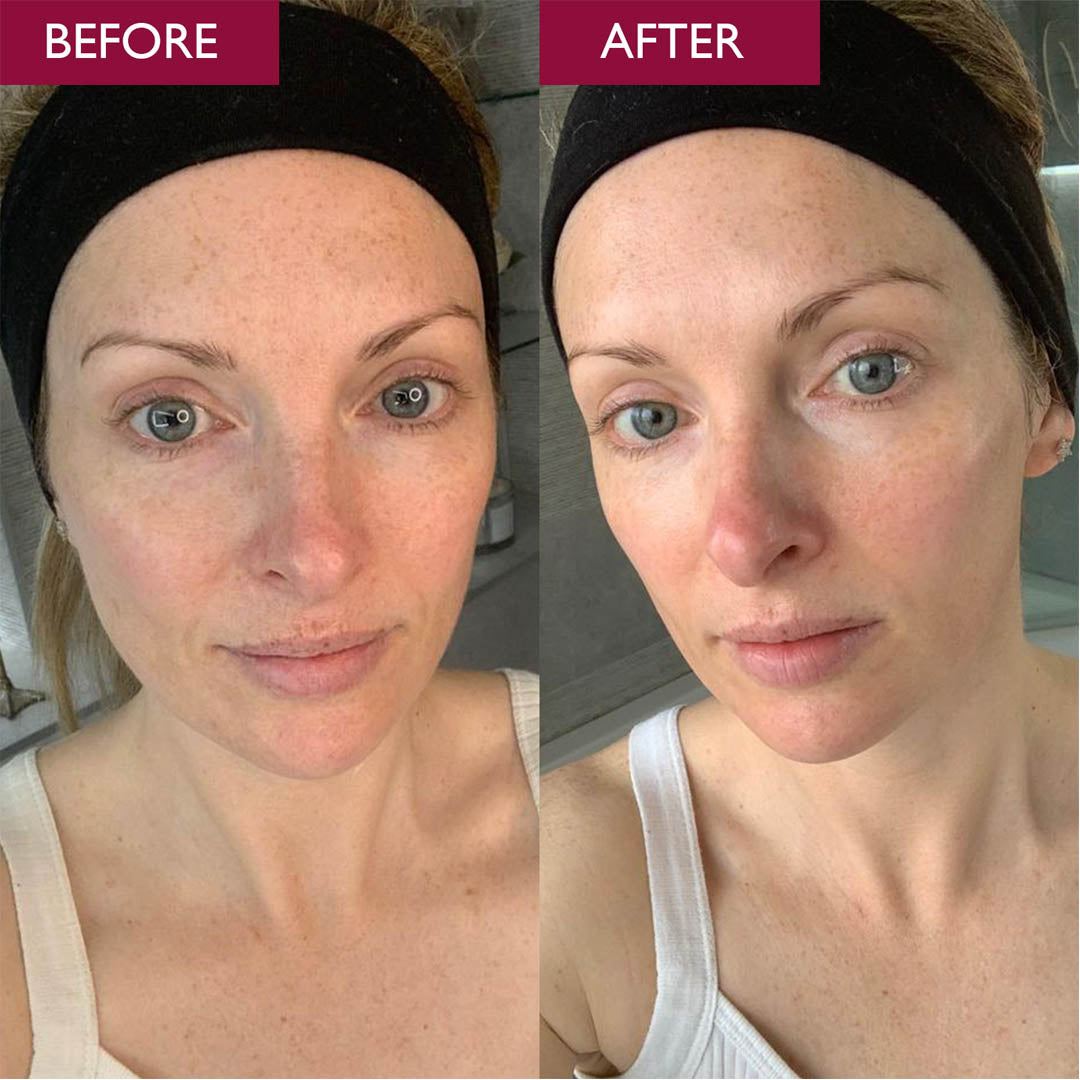 Glycolic Peel Plus+ (professional treatment only) -
A formulation made up of an AHA's, salicylic acid and allantoin to encourage the removal of ageing cells. Within one treatment you can see a reduction in fine lines, pigmentation and dryness to unveil smooth, luminous skin. Four levels of treatments available.
AHA Lactic Acid Peel (professional treatment only)
Developed for advanced signs of ageing including visible lines, wrinkles and pigmented skin colour. ​A high performing treatment with Lactic Acid, Salicylic Acid, Retinol, Fruit acid and Enzymes and Encapsulated Vitamin C for brightening, resurfacing, renewing and stimulating collagen/new cell growth as well as reversing signs of ageing. A truly comprehensive and results driven treatment.
Discover our professional treatments
Who AHA's are Best For
AHA skincare comes in different strengths and can be combined with a range of other ingredients. When it comes to choosing the best AHA for your skin type or concern, we recommend the following:
Normal skin, dry skin, signs of premature ageing
Glycolic, Lactic or SKINICIAN's AHA Pro-Radiance products
Very Sensitive skin types
We recommend opting for the AHA blend in our Pro-Radiance Enzyme products.
Oily / Combination skin types
You can use glycolic and lactic AHA's. However we recommend starting with Glycolic treatments as this product includes salicylic acid for cleaning deep within the pores.
With SKINICIAN protocols, the best AHA skincare you can start with is the Glycolic Peel treatments and progress to a Lactic acid peel.
*Note our Lactic Acid Peel is much stronger as it combines both AHA's, BHA's and retinol.
Before and After Using AHA's
Take a look at some of our real before and afters taken by SKINICIAN customers who used AHA's:
Things to Consider Before Using AHA's
AHA's are safe for use, however as you introduce them they can cause some side effects.  These include; flaking, burning or tingling sensations, itching, swelling, redness or discoloration on the skin. You should ensure that you use products as directed by a professionally trained facialist for best results.
Note: AHA's will cause sensitivity to UV rays - it is imperative that SPF 30 is used every day for protection. 
We don't recommend SKINICIAN Lactic Acid peels when pregnant as the formula includes retinol.