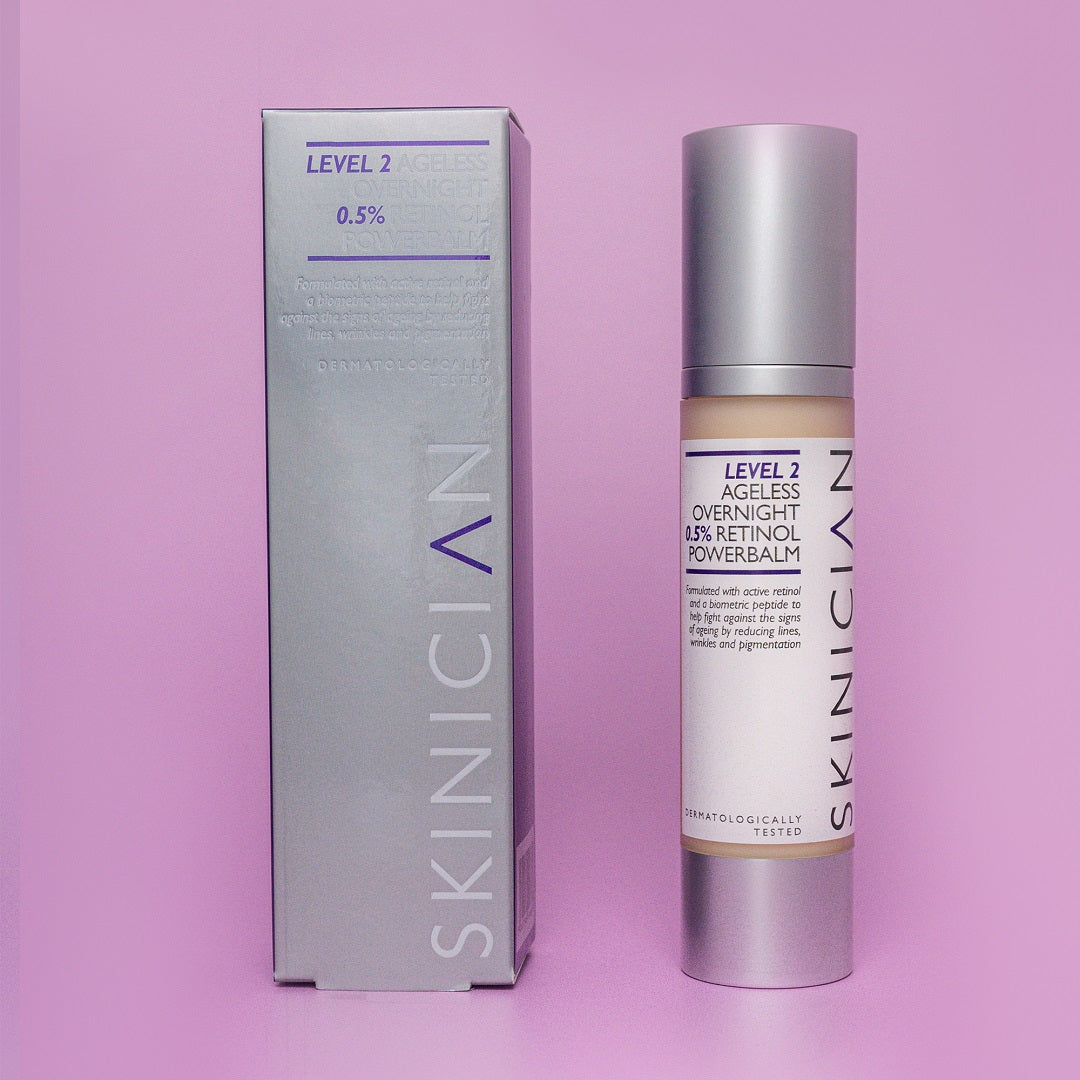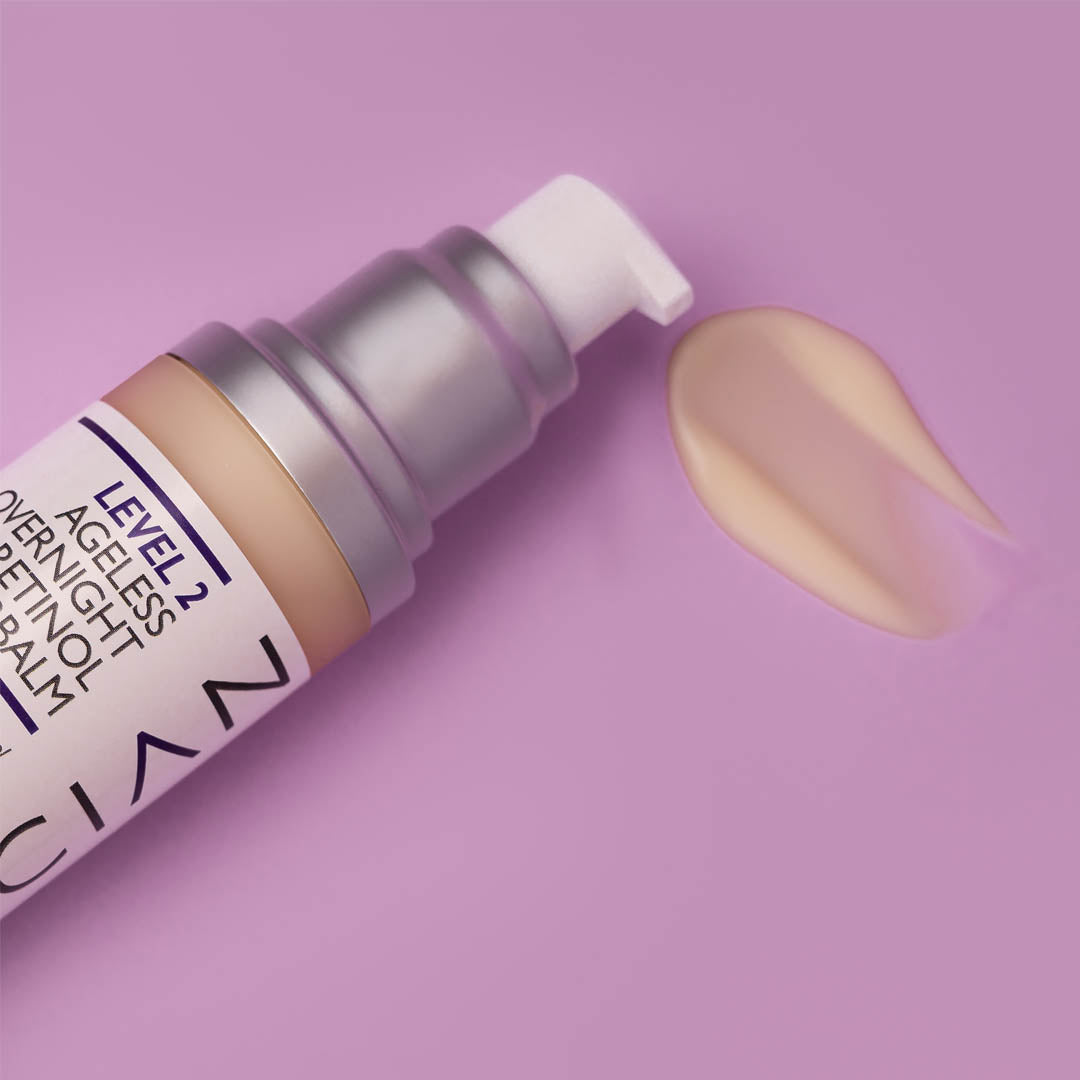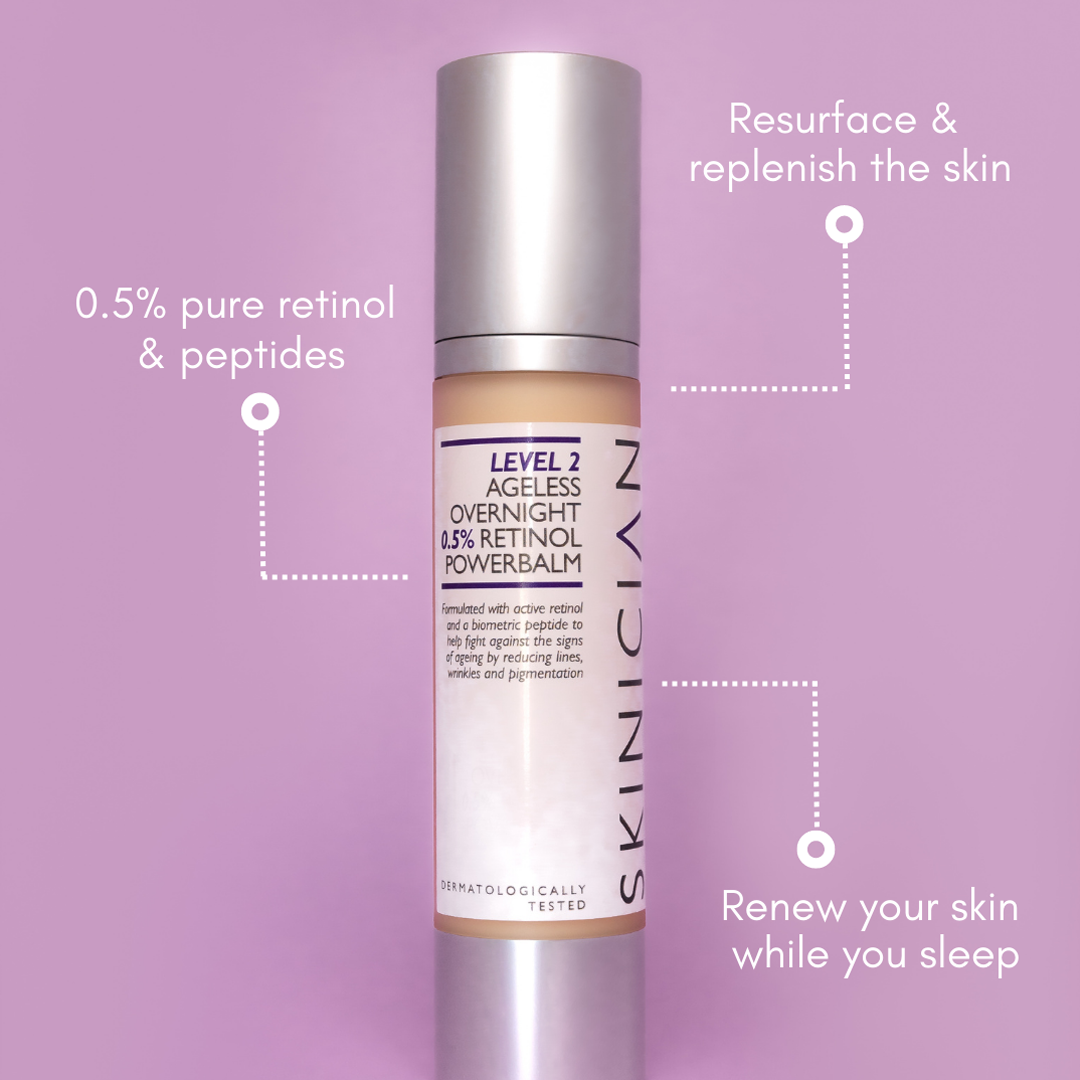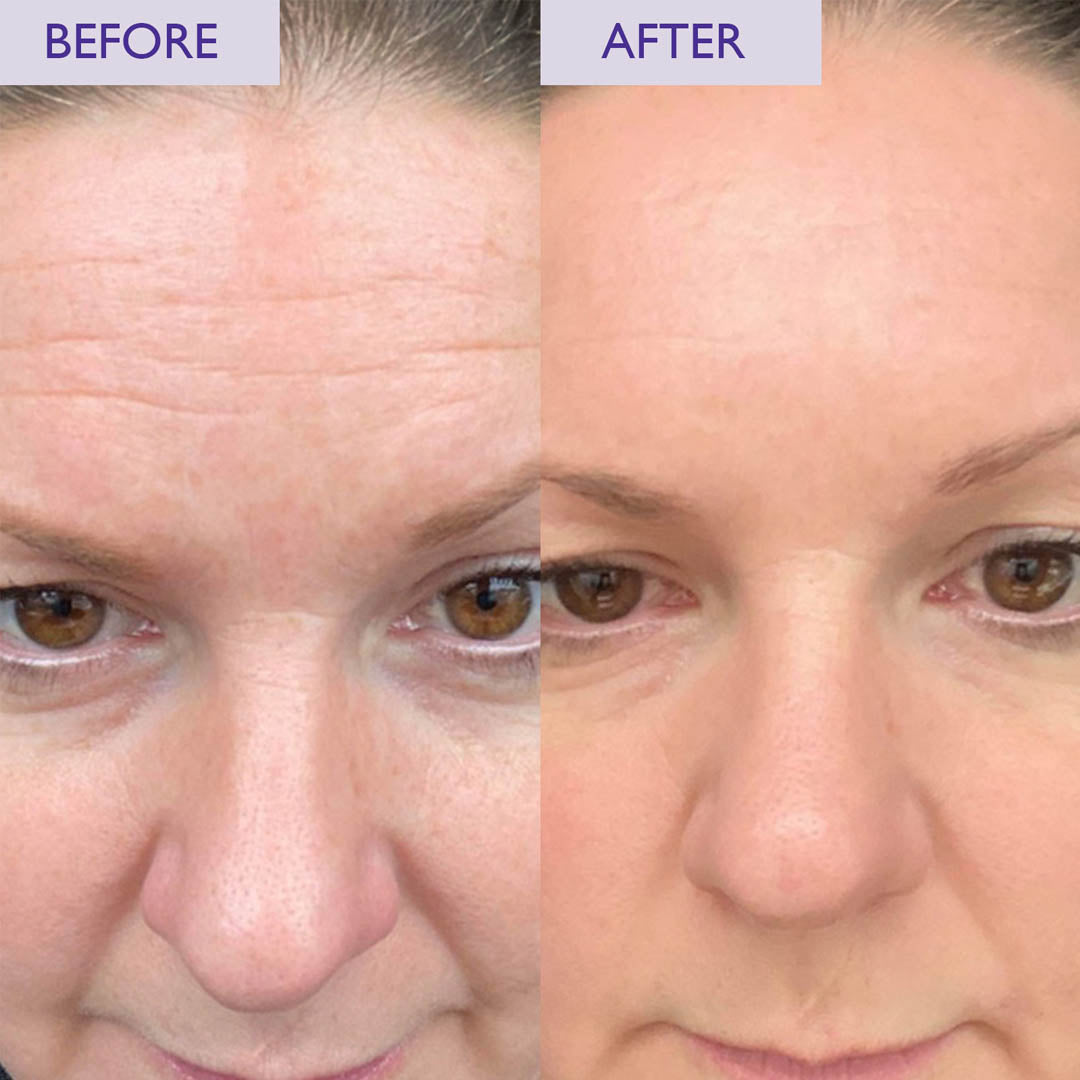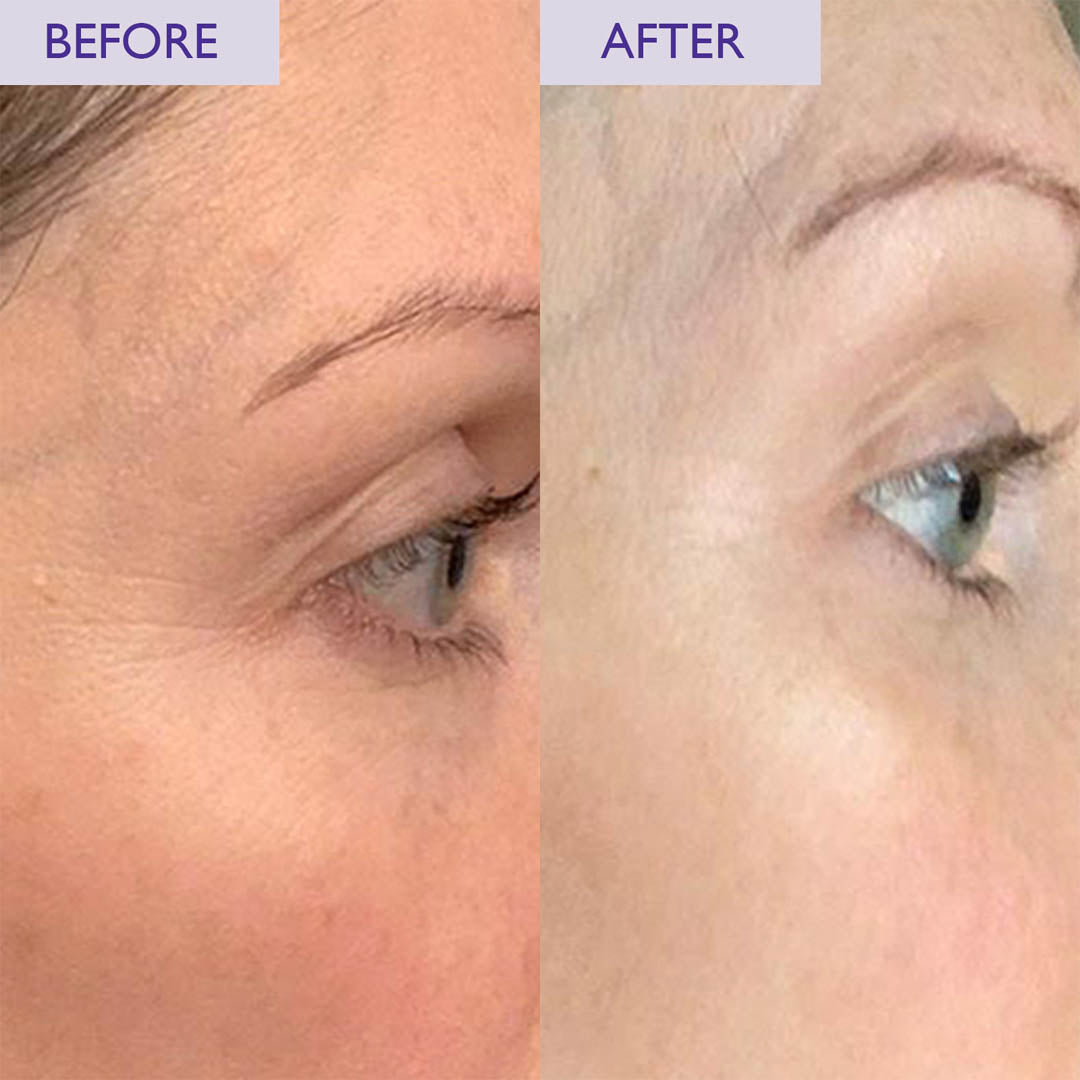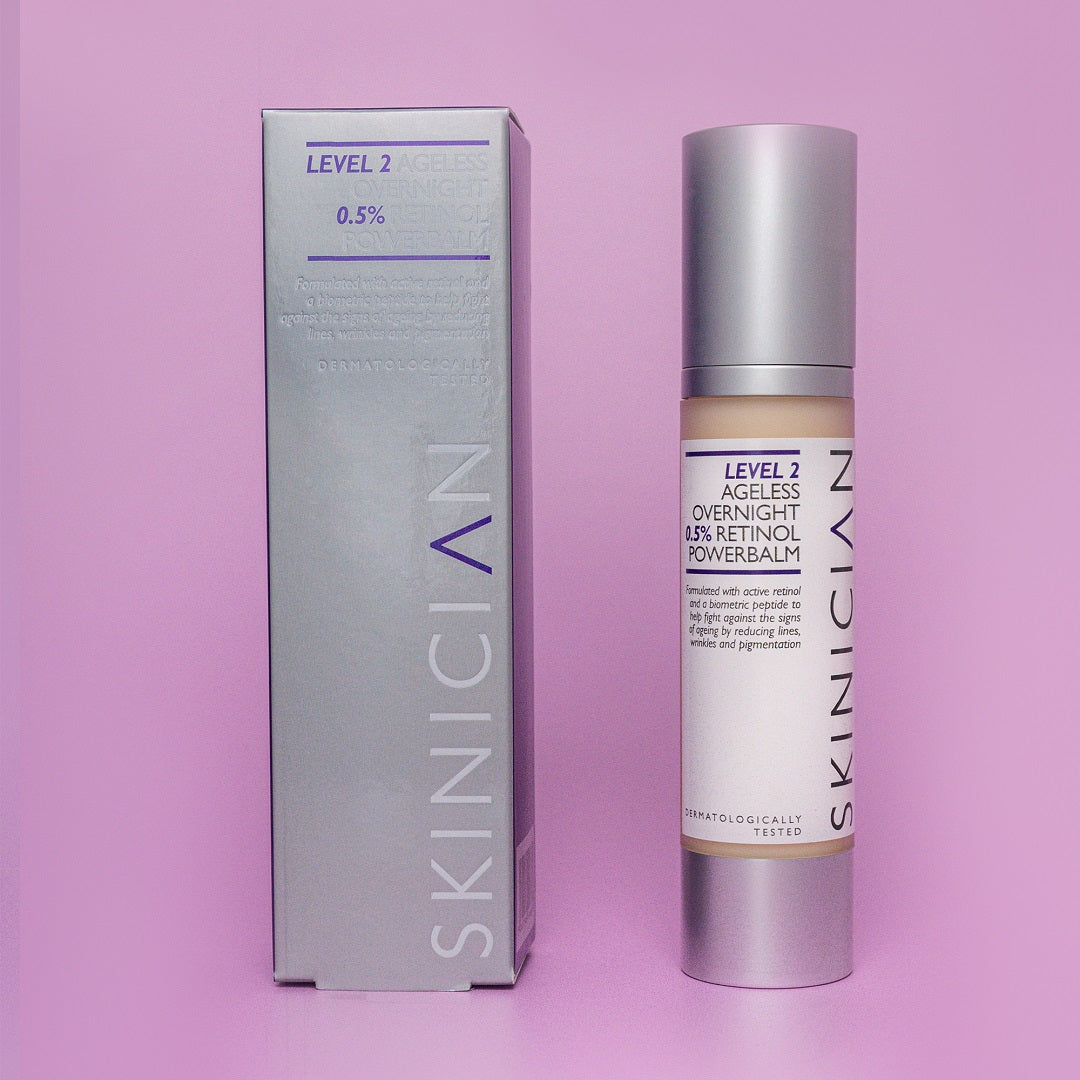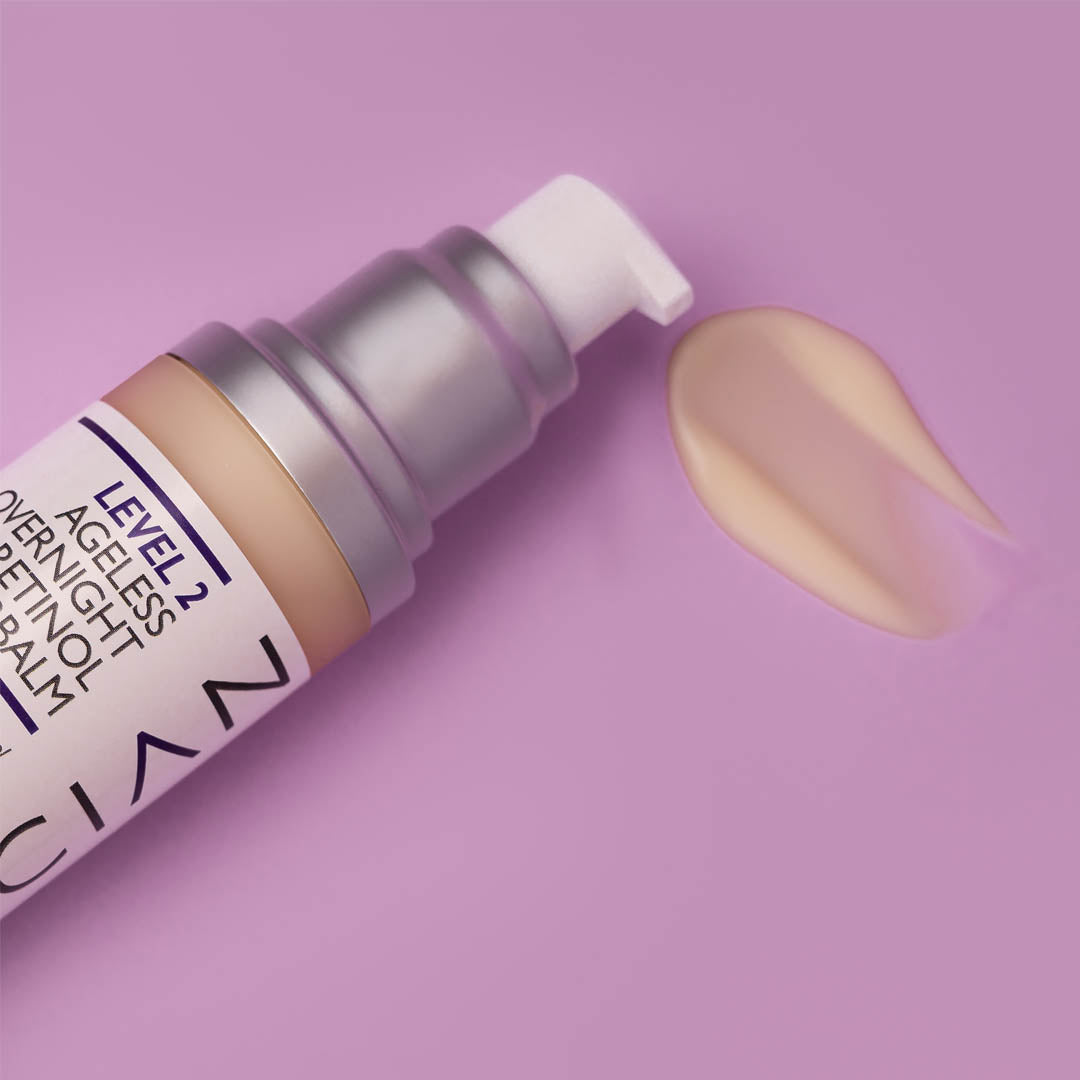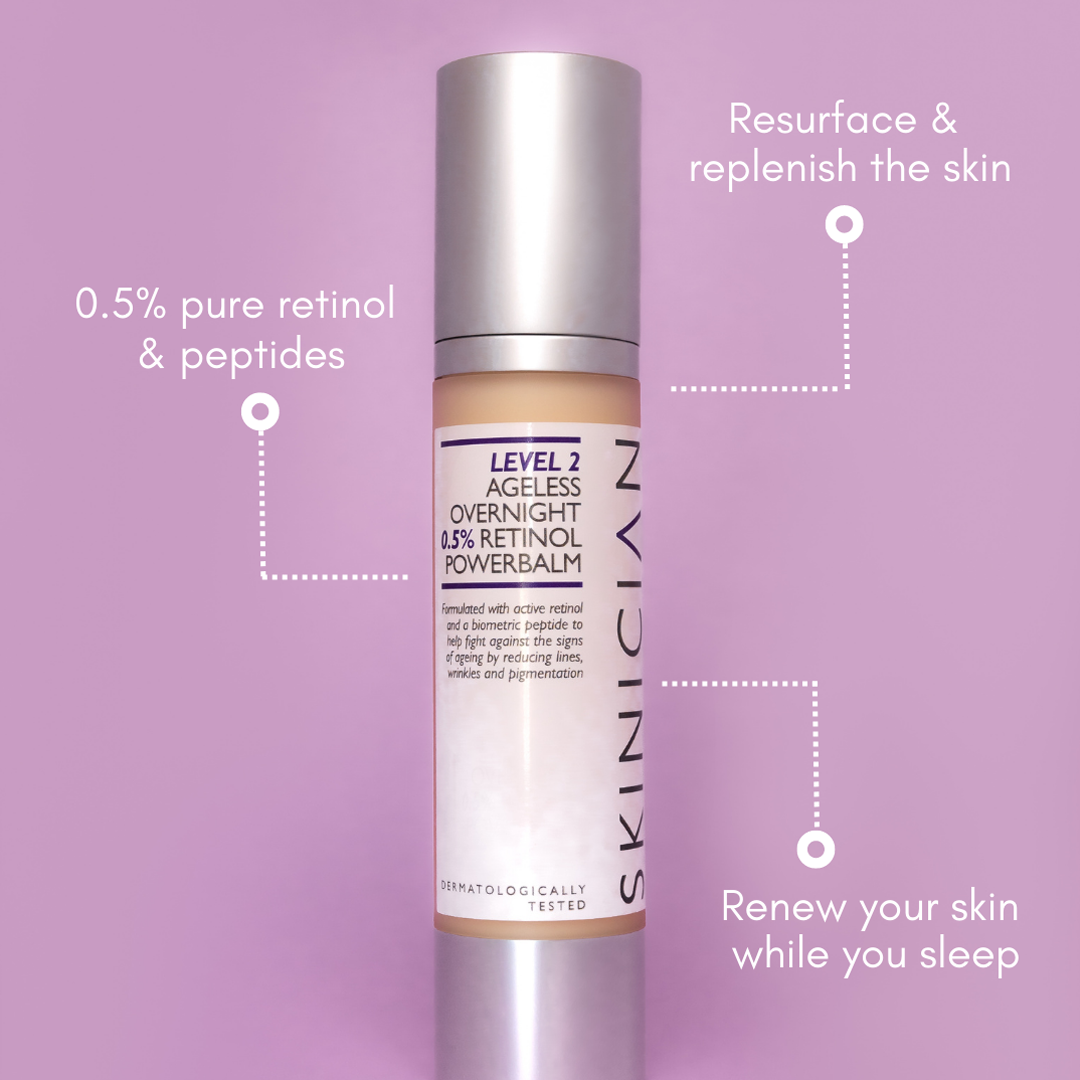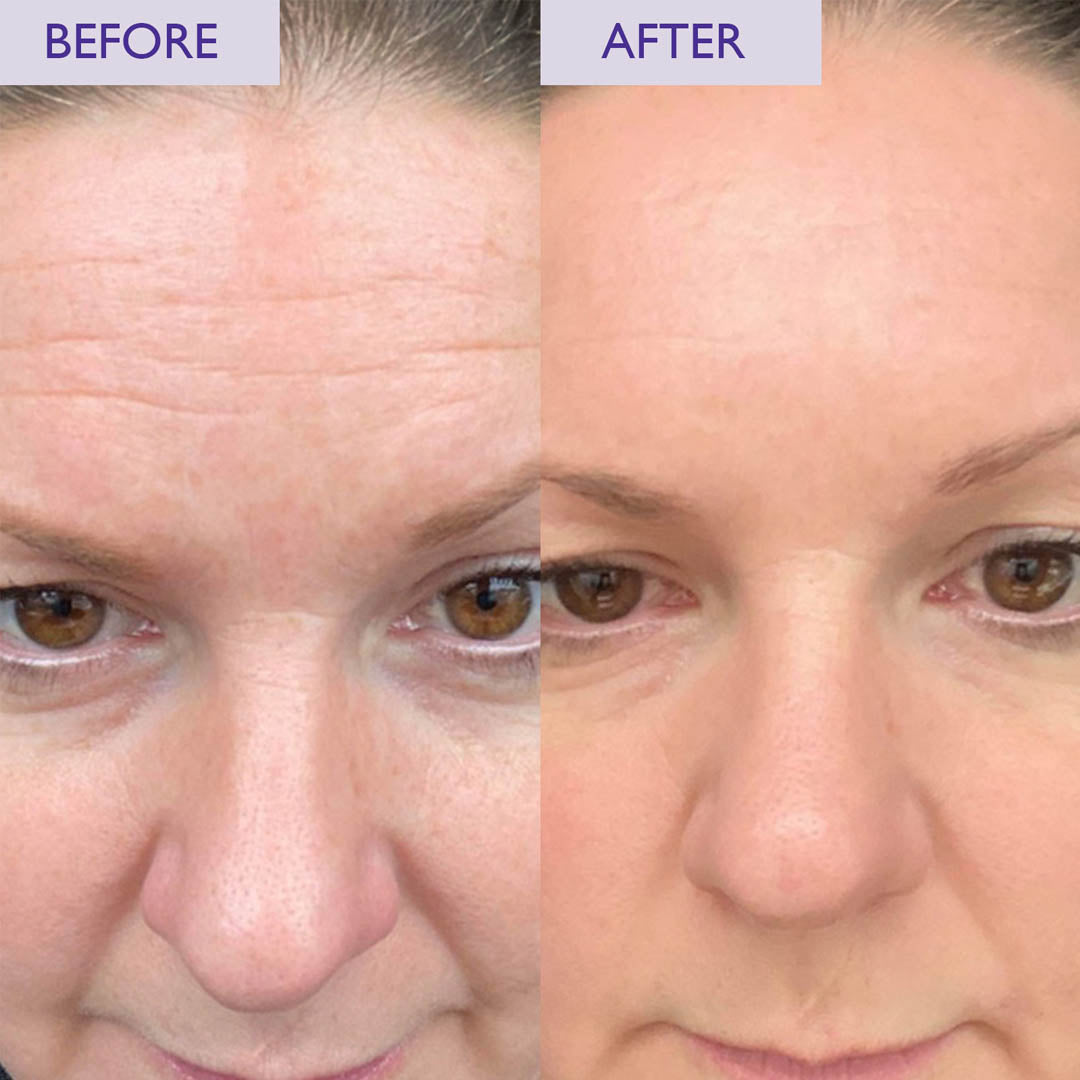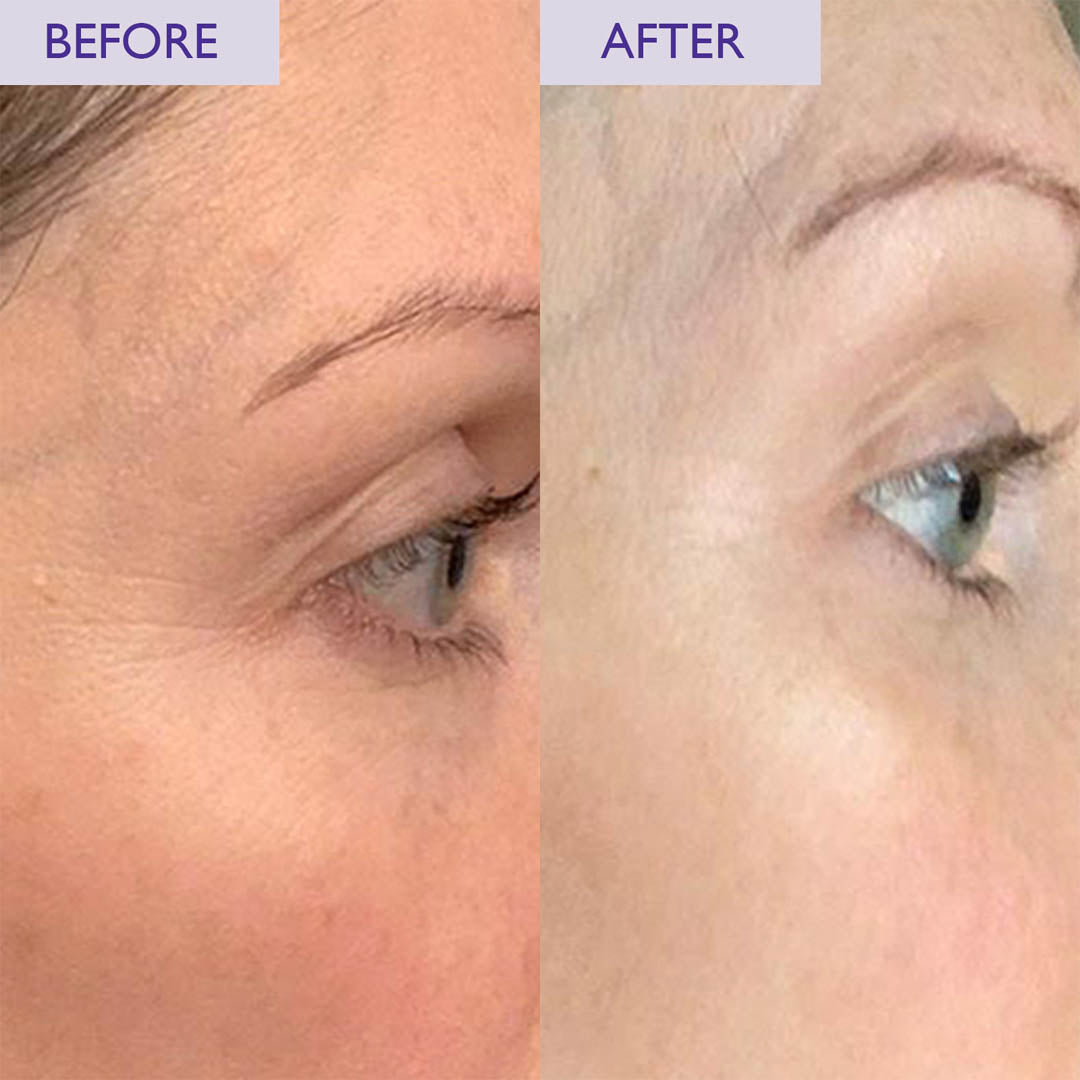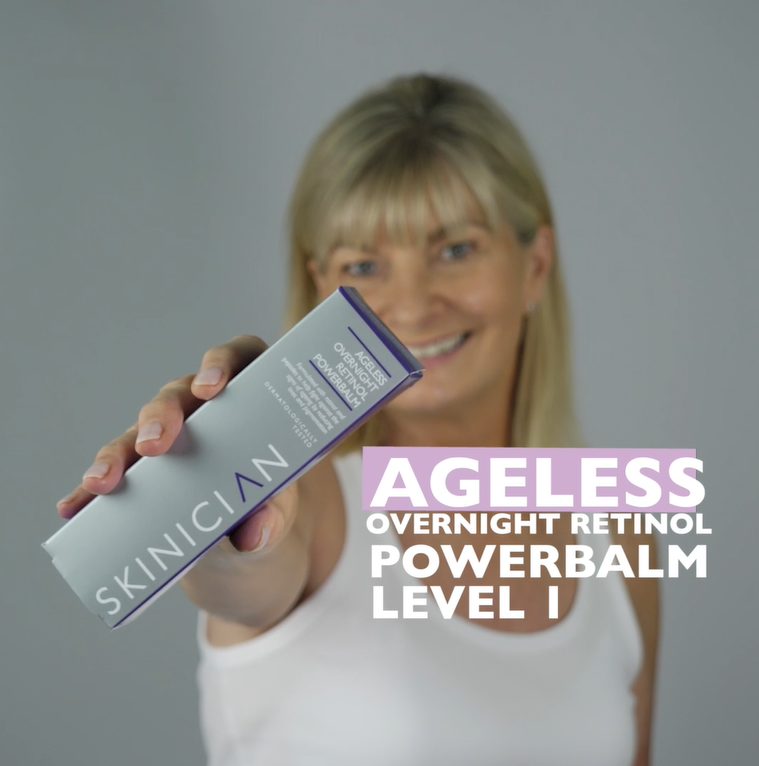 Overnight Retinol Powerbalm Level 2 50ml
Regular price
Sale price
£61.50 GBP
Unit price
per
Save
Sold out
A supercharged retinol night treatment with 0.5% pure retinol and peptide technology that diminishes fine lines, brightens and reduces pigmentation.
Skin concerns: acne, dull skin, dry skin, fine lines, mild scarring, loss of elasticity, pigmentation, general skin health and radiance
When it comes to multi-functional ingredients, our Ageless Overnight Retinol Powerbalm Level 2 is an all-rounder. Designed to renew your skin while you sleep (in sync with the skin's own natural healing processes), this supercharged overnight treatment stars pure 0.5% retinol and peptide technology – making it our most potent and concentrated overnight retinol product yet. 

For resurfacing and replenishing the skin, retinol is a 'powerhouse' ingredient and among the most sought-after in skincare (and why products like retinol cream and retinol serum are a firm fixture in many people's regimes). Not only does it have a proven track record in targeting visible signs of ageing by plumping and firming skin, improving elasticity and diminishing fine lines and wrinkles, retinol also brightens the complexion and treats breakout-prone skin while reducing acne scars and actively reducing pigmentation in the process.

The formula is also made unique with the infusion of Tripeptide-1, a peptide that works in conjunction with the retinol to stimulate collagen and elastin, firming skin, refining the skin texture, and promoting a youthful glow.

"I'm so proud of this latest concentrated version of our flagship Ageless Retinol Powerbalm. The multi-functional benefits of retinol and peptides are undeniable, and our team has worked hard to ensure this new formula harnesses all of its renewing properties to give tired, stressed skin its bounce and radiance back. This is next-level anti ageing retinol cream at an accessible price point. I can't wait for customers to try it and see the difference!"– Shelley Martin, Co-founder SKINICIAN 

*Please note, this product comes in an airless pump bottle and will take a several pumps before the product is dispensed on first use.

Why move up to Level 2?
If you've used our ageless retinol level 1 before, then you might be ready to graduate to something a little more concentrated, for more targeted results.

If you have sensitive skin or haven't used retinol before, we recommend using our Level 1 before progressing to Level 2.

Read more about our sustainability pledge
Our retinol has been clinically proven to:

• Reduce UV damage in 86% of women aged 40-65 in just 4 weeks

• Significantly increase collagen and elastin production

• Increase skin firmness, especially around the jawline and eye area

• Diminish frown lines, crow's feet, and wrinkles around the under-eye and cheeks

• Reduce skin roughness by 53% in 24 weeks

• Actively reduce pigmentation by fading dark patches in women aged 40-65 following daily application for 8 weeks

Full ingredients list:
Aqua (Water), Butylene Glycol (hydrating), Glyceryl Stearate (skin conditioning), Cyclopentasiloxane (protection/soothing), Butyrospermum Parkii (Shea) Butter (anti-inflammatory/moisturising), PEG-100 Stearate (hydrating), Polyacrylamide (film former/thickener), Glycerin (moisturising), Dimethicone (hydrating), C13-14 Isoparaffin (texture enhancer), Dimethiconol (texture enhancer), Laureth-7 (texture enhancer), Parfum (Fragrance), Allantoin (soothing), Citric Acid (antioxidant/exfoliating), Disodium EDTA (preservative), Polysorbate 20 (emulsifier),Retinol (Vitamin A – exfoliating), Sodium Hydroxide (ph adjuster), BHT (antioxidant) , BHA (anto-oxidant), Myristoyl Tripeptide-31 (Dermapep™ retinol mimicking peptide– collagen boosting), Dextran (hydrating),Tripeptide-1(peptide – collagen boosting), Caprooyl Tetrapeptide-3 (peptide – collagen boosting), Benzyl Alcohol (preservative), Dehydroacetic Acid (preservative), Linalool (natural fragrance), Citronellol (natural fragrance), Alpha-Isomethyl Ionone (natural fragrance), Butylphenyl Methylpropional (fragrance)
How does retinol work?
Retinol is a gold standard ingredient in skincare because it alters the behaviour of skin cells, making them act in a more youthful manner including promoting the rate of healthy skin cell renewal. It is a form of Vitamin A, an ingredient that stimulates cell renewal whilst refining pores and increasing collagen production and skin hydration. Retinol will also improve skin elasticity and skin tone for a younger-looking complexion, especially for those concerned with anti aging or premature ageing.

What does the addition of peptides in the Overnight Retinol Powerbalm Level 2 mean for my skin?
Peptides are made up of amino acids and by adding powerhouse peptides to our formulation, we supercharge our formula for visible and more intense results. Tripeptide-1 works to stimulate collagen production in the skin which dramatically reduces the appearance of lines and wrinkles.

I've never used a retinol product before. Can I use this?
Due to the key actives in this product, we do advise that you start your retinol journey with Overnight Retinol Powerbalm Level 1. However, if you have a very tolerant skin or a thicker skin then you may be able to start with Overnight Retinol Powerbalm Level 2. It is very important that retinol is introduced to the skin slowly to reduce the risk of irritation.

Will retinol help to actively reduce pigmentation?Pigmentation can be difficult to treat as there can be a number of reasons why someone can be experiencing pigmentation. As Retinol has been clinically proven to actively reduce skin pigment, introducing the Overnight Retinol Powerbalm will have beneficial effects on skin tone. We would also advise that you try to avoid anything that triggers your pigmentation, that you stay out of the sun and you protect your skin daily with an SPF. For quicker results, we suggest teaming your Overnight Retinol Powerbalm with a professional SKINICIAN Ageless AHA Lactic Acid at one of our SKINICIAN salons.  

Can I use the Overnight Retinol Powerbalm during pregnancy or whilst breast feeding?
Due to the concentration of Retinol, this product is not safe for use during pregnancy or while breast feeding.

If I have sensitive skin can I use retinol?
If you tend to have skin sensitivity, we would advise that you use our Overnight Retinol Powebalm Level 1 as this contains 0.1% Retinol. If your skin then becomes used to this level of retinol after using one full bottle, only then would we suggest progressing to our Level 2. When progressing to Level 2, we would recommend buffering with our Advanced Restoring Night Cream for two to three weeks until the Level 2 can be applied directly to your skin.
To be used only at night. After cleansing and toning, apply 2-3 pumps to clean skin and allow to absorb.

When introducing Level 2 into your routine, we highly recommend buffering it by mixing with your night cream until your skin becomes used to the stronger concentration retinol.

For best results: We believe using Level 2 Powerbalm every evening will deliver the best for your skin.

CAUTION: It is recommended that retinol is not used for at least 5 days prior to sun exposure, waxing or advanced exfoliating/peeling treatments. For External use only. Keep out of reach of children. Avoid contact with the eyes (incase of contact rinse thoroughly with water). Always wear a daily day cream with SPF when using retinol as your skin can be more sensitive to sun exposure.
Country
Delivery Information
UK & NI
Eco option - £3.95 (3-5 working days)
FREE on orders over £40
Priority - £4.95 (1-2 working days)
Republic of Ireland

£4.95 (1-2 working days)




FREE on orders over £40

Europe

£7.95 (7-10 working days)




FREE on orders over £100

Rest of World
£15 (15-20 working days)
FREE on orders over £150