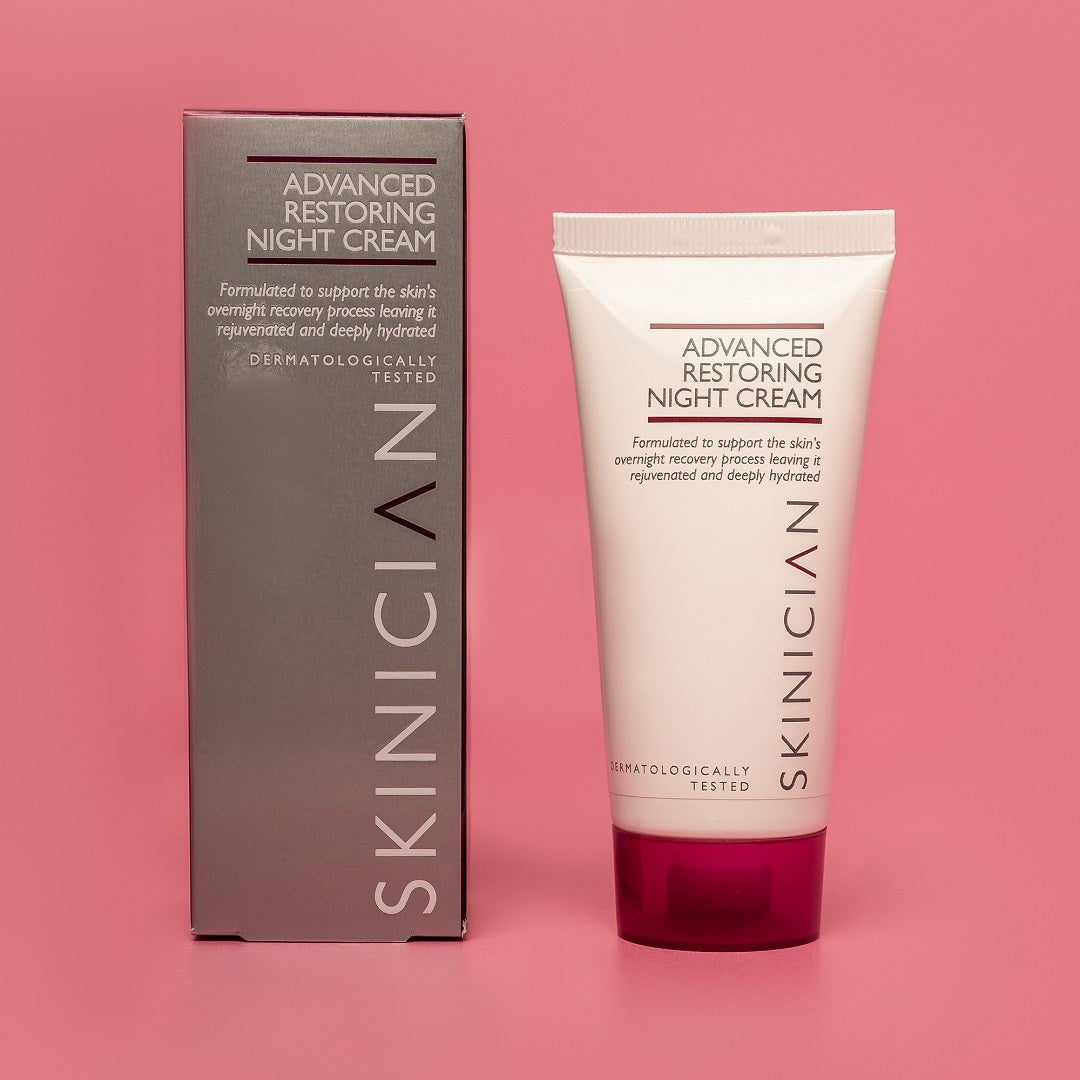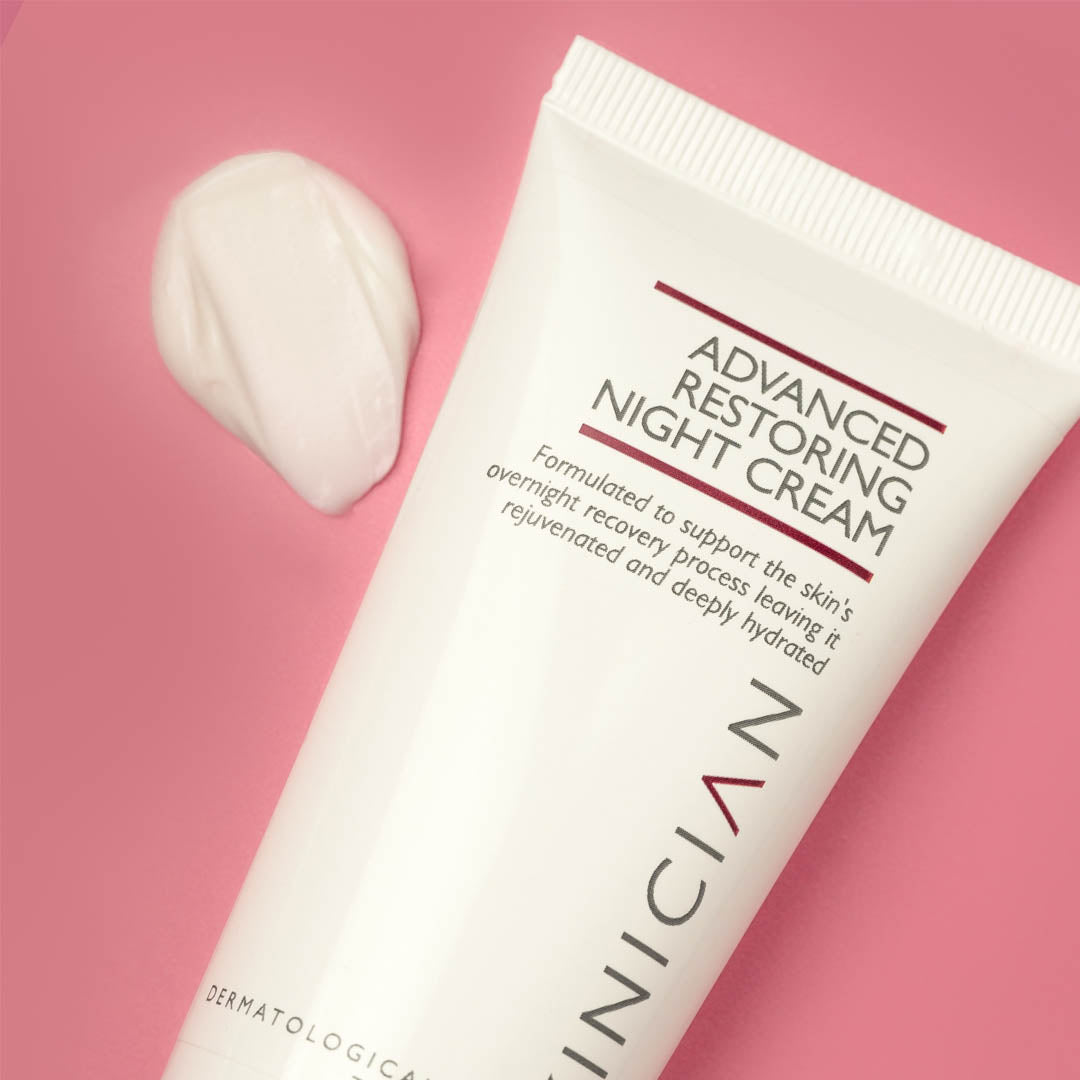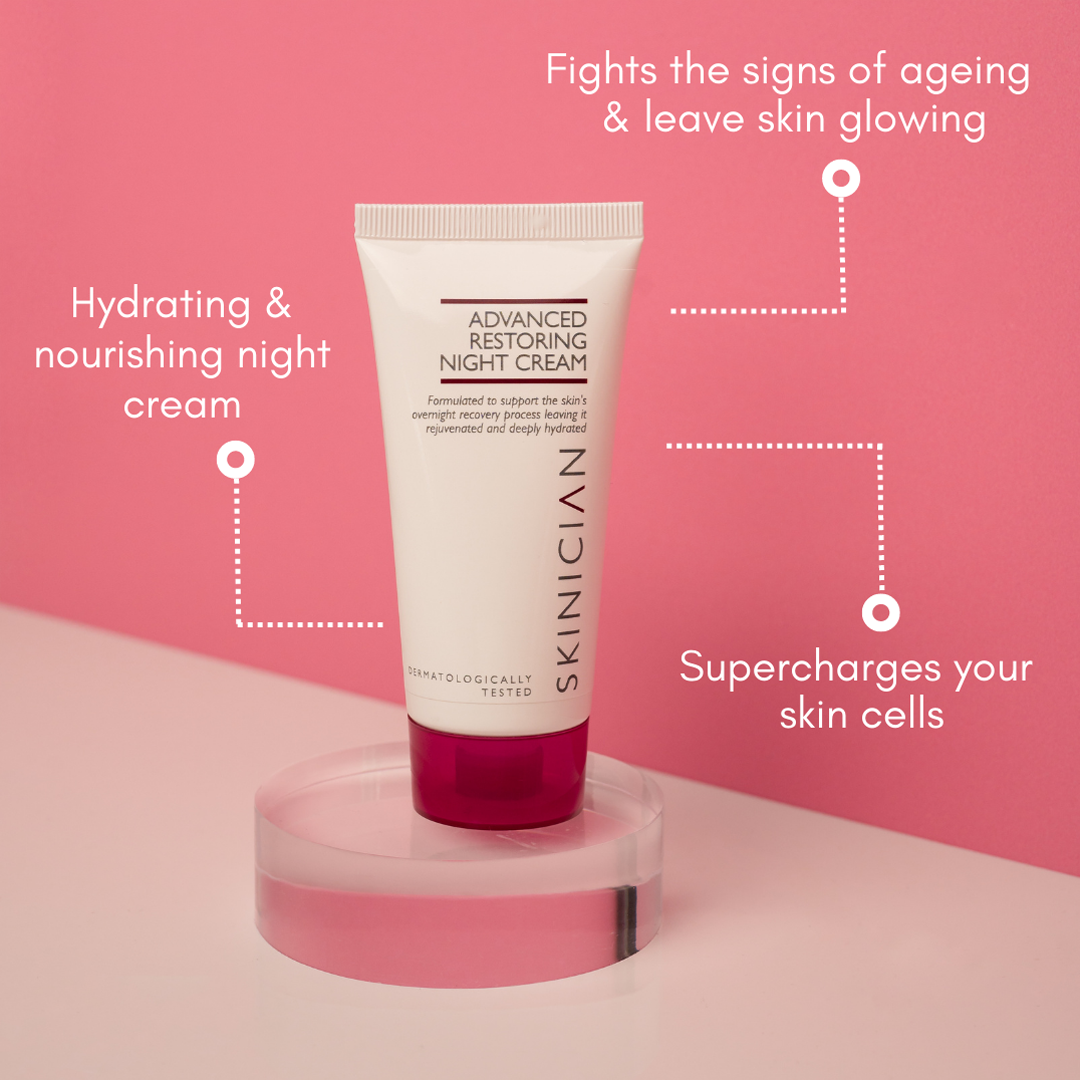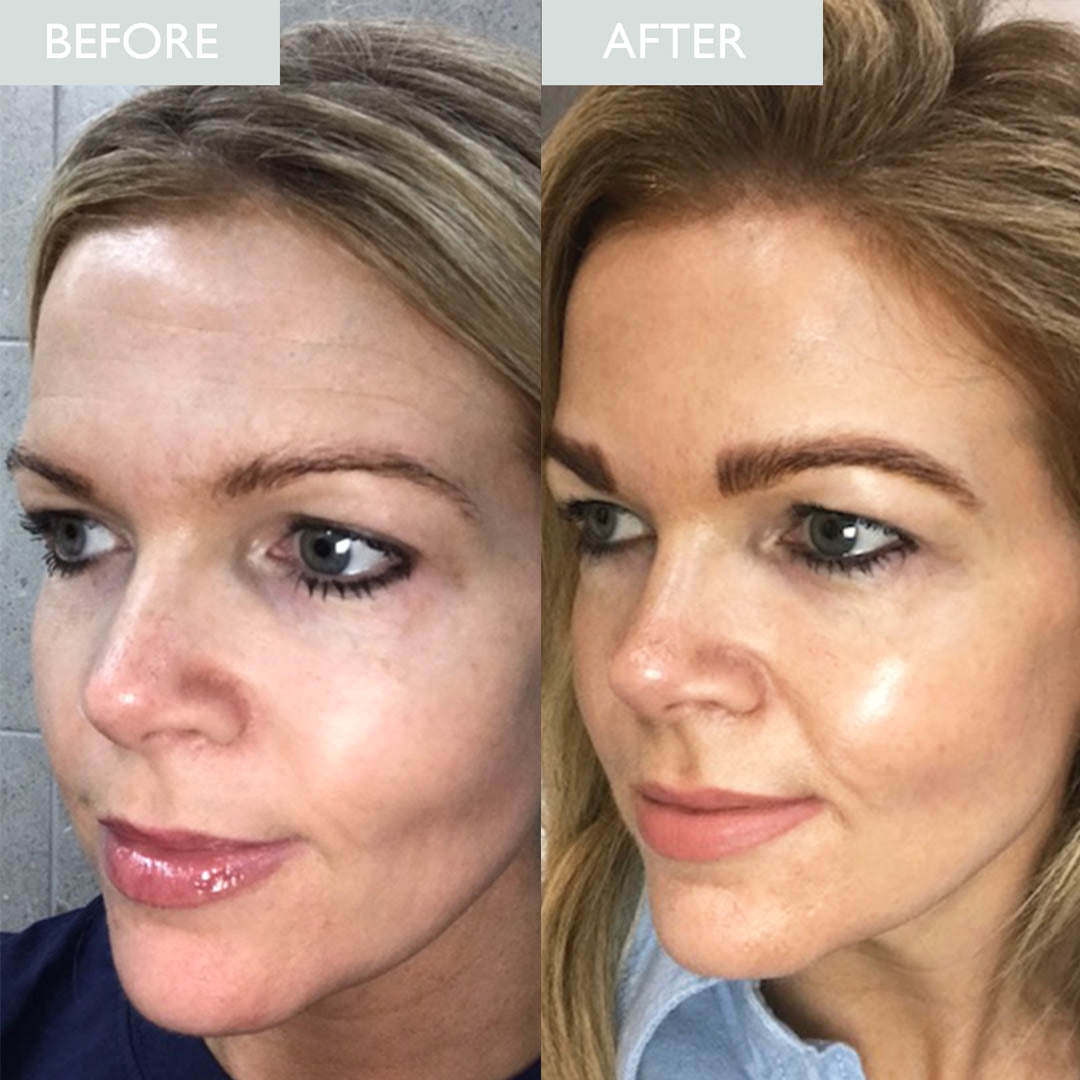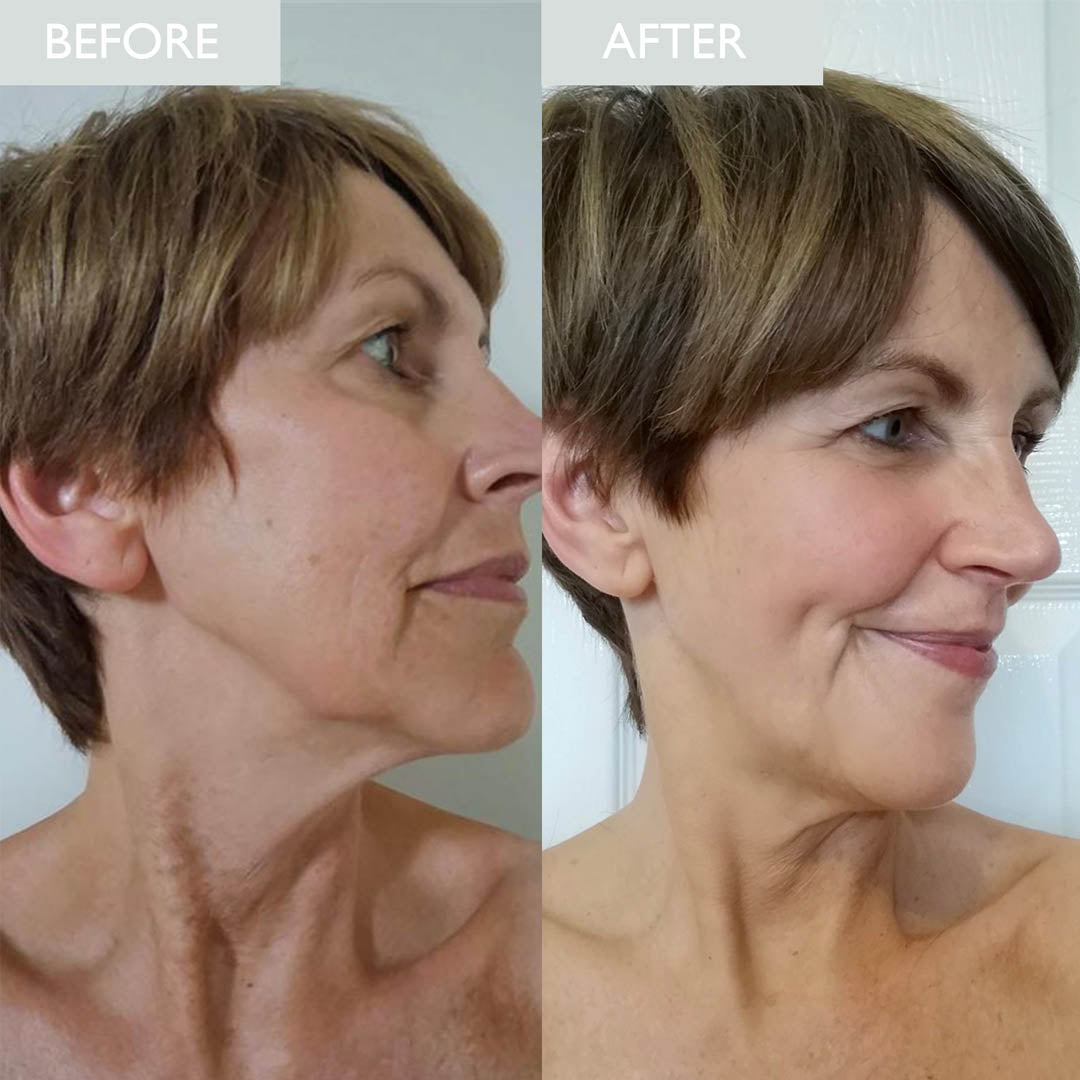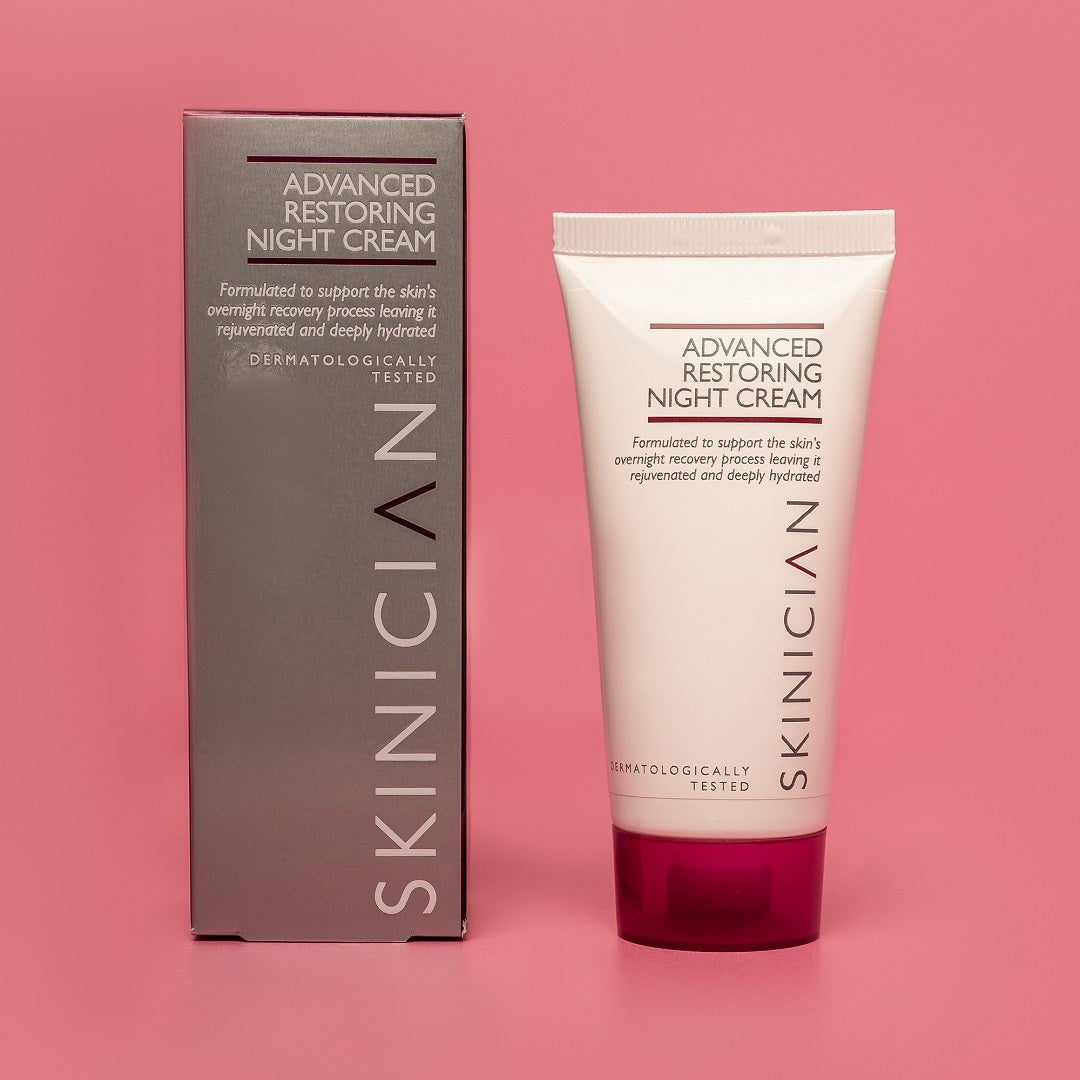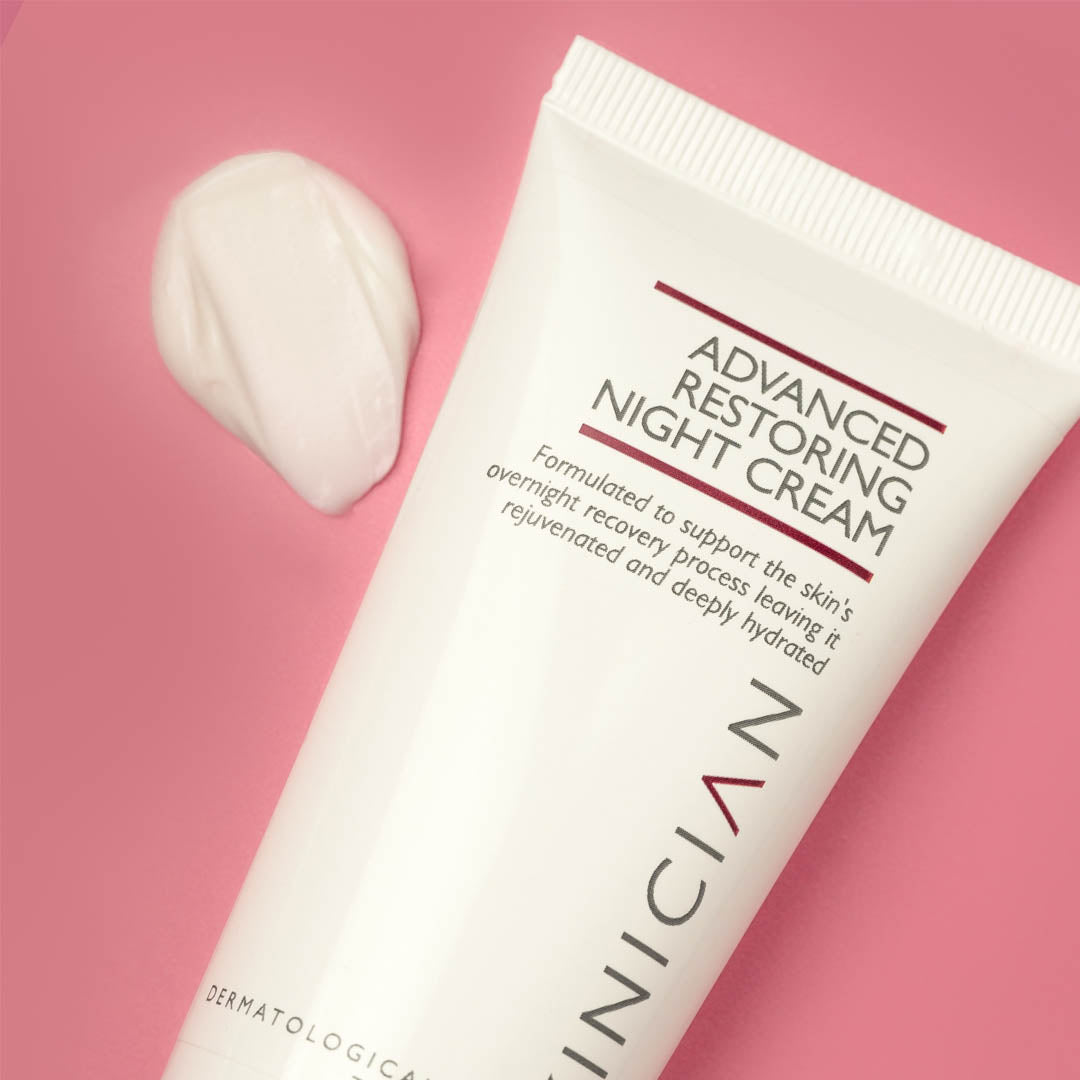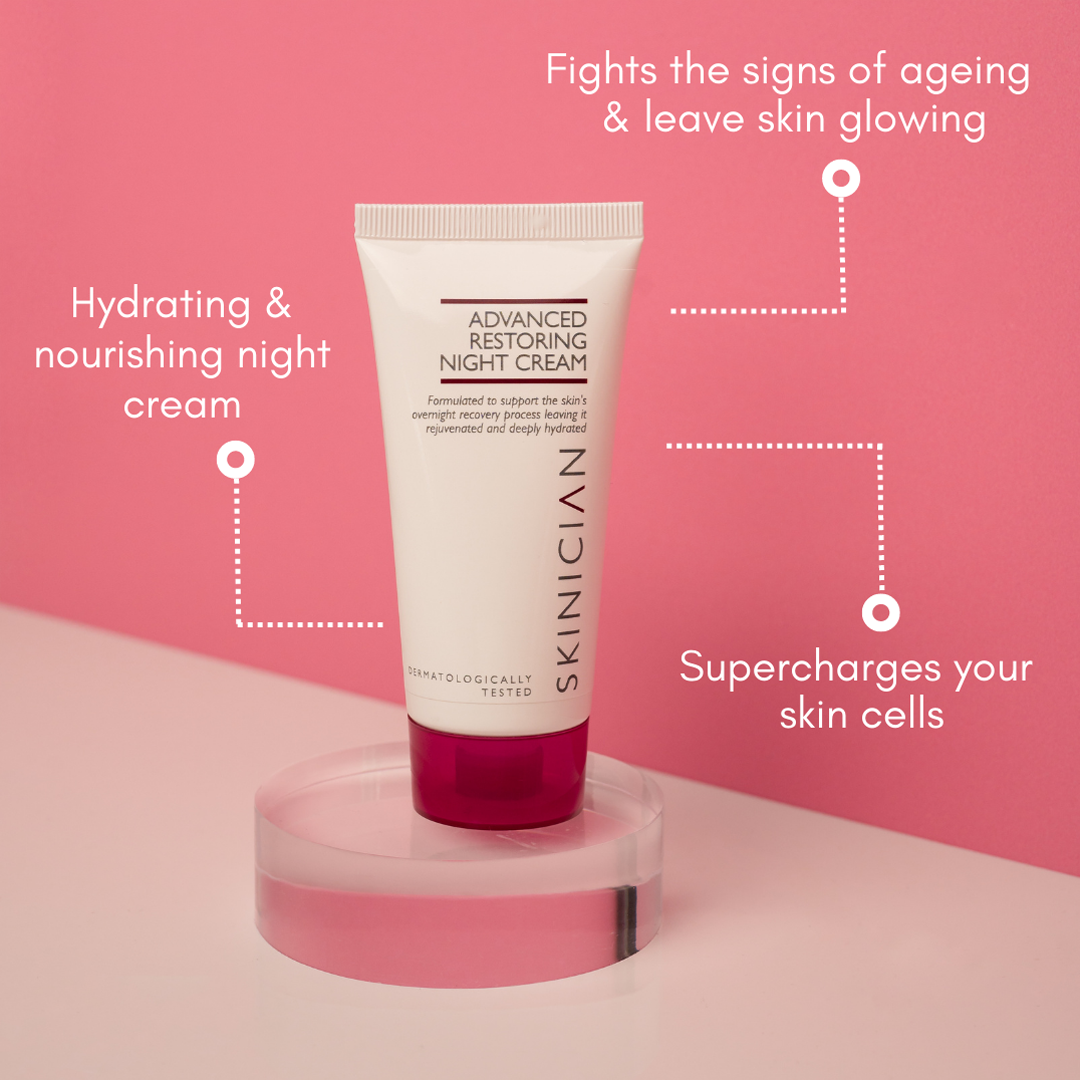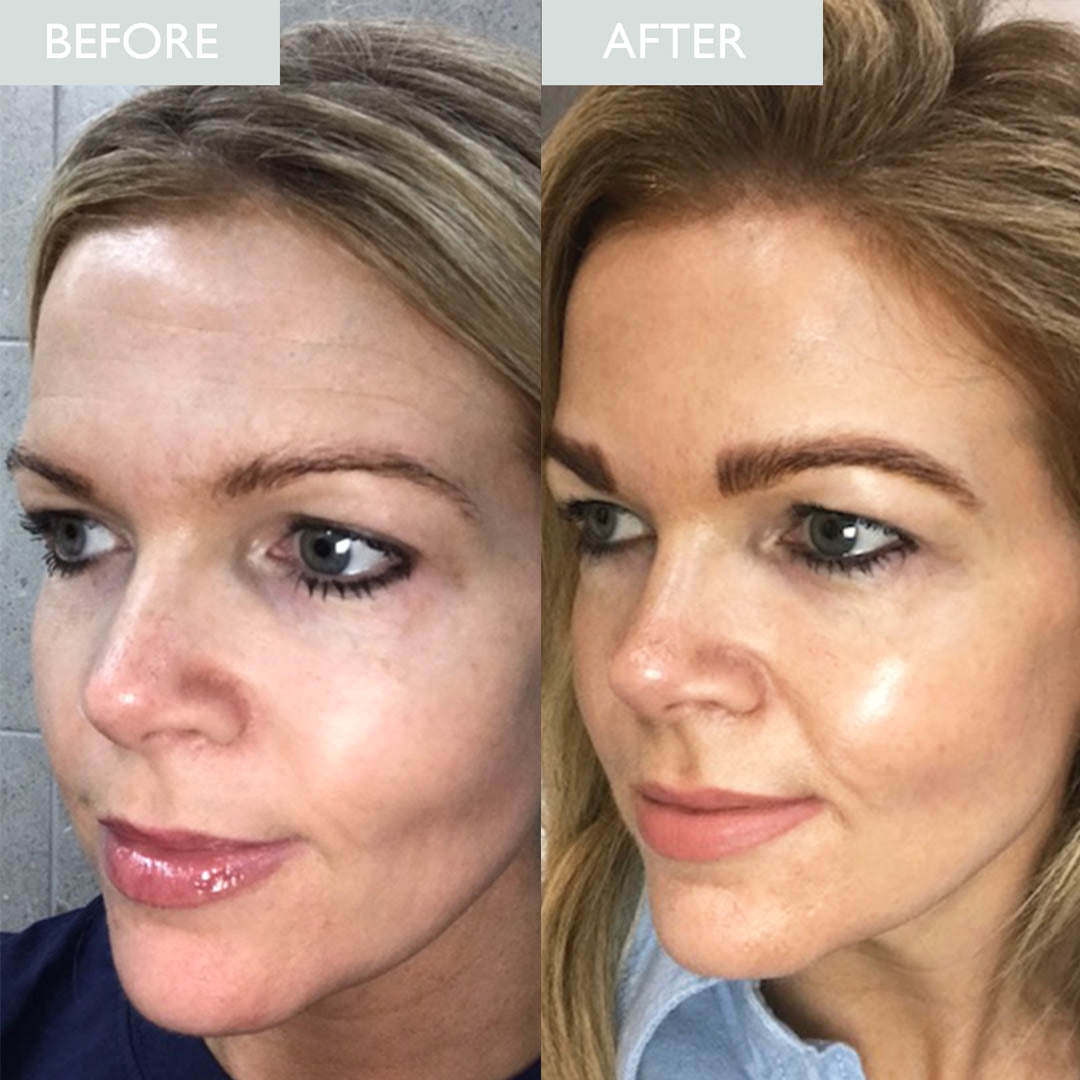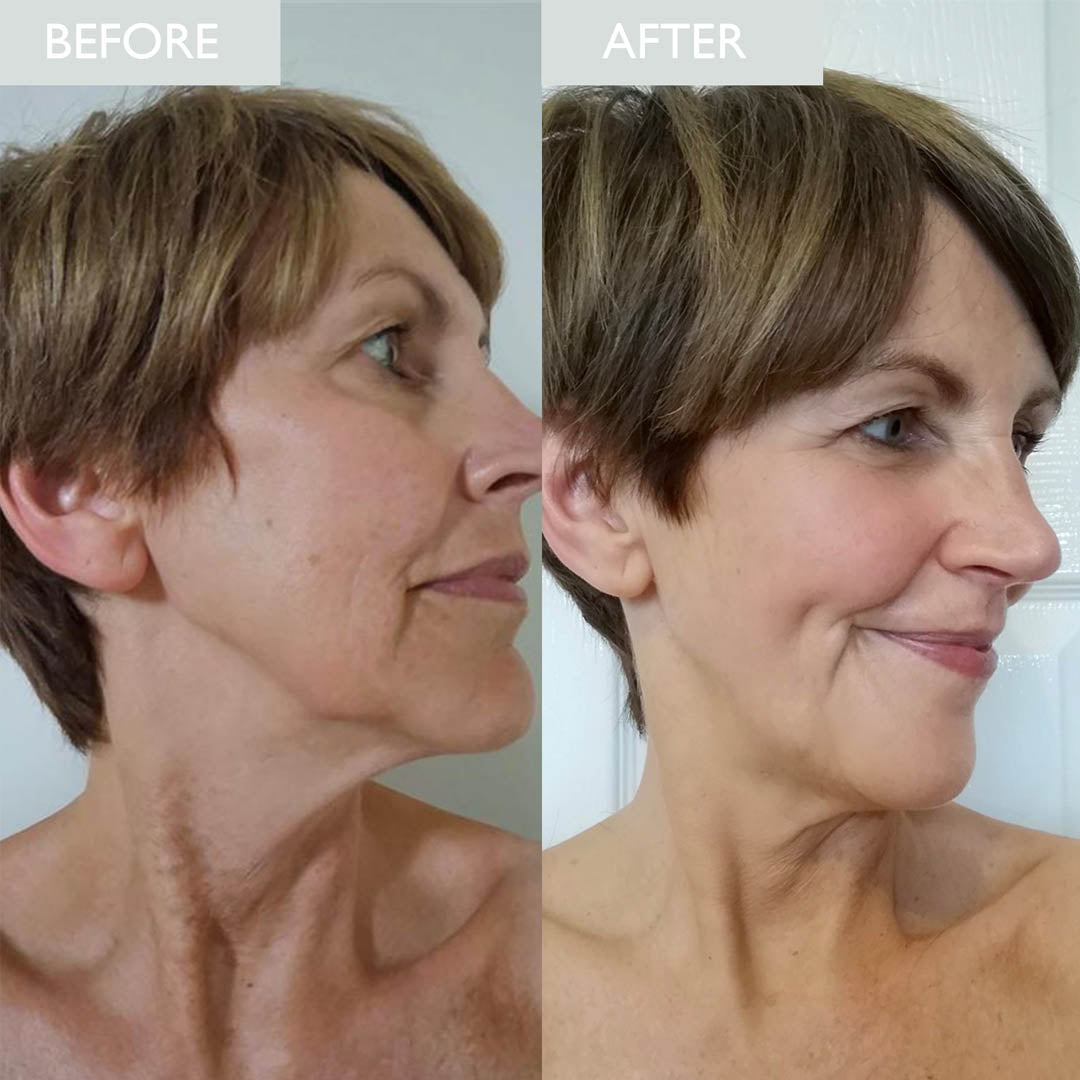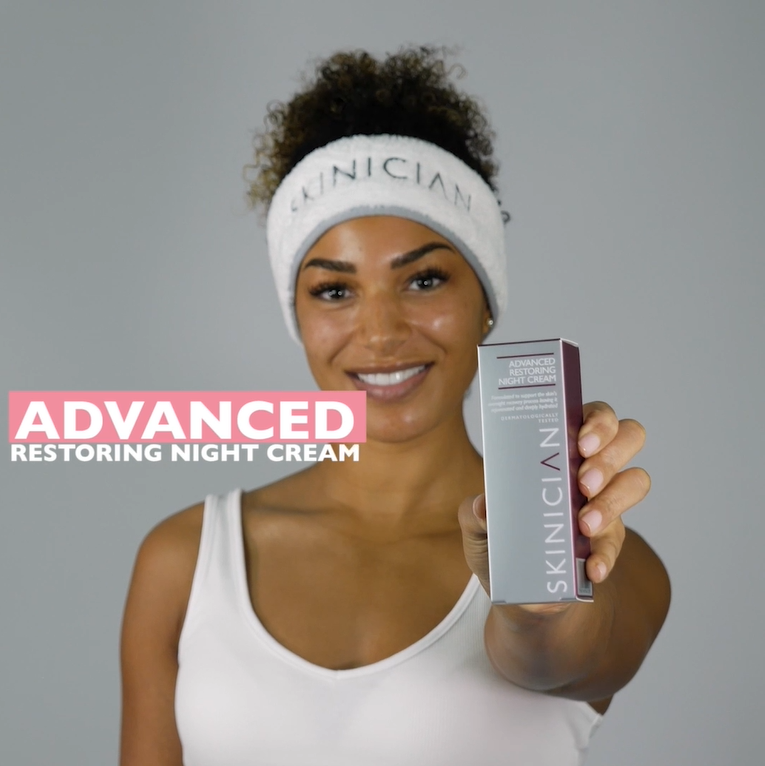 Restoring Night Cream 50ml
Regular price
Sale price
£42.00 GBP
Unit price
per
Save
Sold out
A hydrating and nourishing night cream that supercharges your skin cells to fight the signs of ageing and leave skin glowing. 
Skin concerns: fine lines and wrinkles, dry skin, ageing skin, dull skin, sensitive skin, general skin health and radiance
A hydrating and nourishing night cream that supercharges your skin cells to fight the signs of ageing and leave skin glowing. 

If you find your skin tends to dry out overnight, this moisture restoring night cream contains a replenishing cocktail of ingredients designed to supercharge the skin cells leaving skin feeling soft, plumped, and glowing the next morning. 

The key ingredient is a complex called Regenacell™, which stimulates our skin cells' ability to produce ATP – this is what 'charges' our skin cells, helping them to regenerate. While Vitamin E is a powerful antioxidant that works to protect and repair skin from sun and pollution damage. Our special Botanical Beta-Glucans complex has been shown to be as effective as hyaluronic acid at hydrating the skin, while creating a protective barrier to prevent hydration loss while you sleep. 

"A hydrating night cream should be part of everyone's skin care regime, as our skin is prone to dryness during the night. We developed this as an ATP cream, designed to work alongside your skin's natural circadian rhythm so it can thoroughly repair, rejuvenate, nourish and hydrate the skin while you sleep. It's an overnight facial in a jar!"- Hilary McMurray, Co-Founder SKINICIAN

Read more about our sustainability pledge
Regenacell™
Boosts cellular energy by 65% to stimulate cell growth and oxygen uptake. This enables cells to work more effectively to fight the signs of ageing and maximise luminosity.

Vitamin E
An antioxidant that protects skin from sun and pollution damage

Botanical Beta-Glucans
Proven to be as effective as hyaluronic acid at holding moisture in the skin. Increases skin softness by up to 21% and hydration by up to 25%

Full ingredients list:
Aqua (Water), Glyceryl Stearate SE (binding agent), Caprylic/Capric Triglyceride (softening), Dimethicone (hydrating), Bis-PEG-18 Methyl Ether Dimethyl Silane (hydrating), Cetearyl Alcohol (softener), Cetearyl Glucoside (texture-enhancing), Glycerin (moisturising), Prunus Persica (Peach) Kernel Oil (nourishing), Aloe Barbadensis (Aloe Vera) Leaf Juice (soothing), Mannitol (hydrating), Parfum (Fragrance), Xanthan Gum (thickener), Tocopheryl Acetate (vitamin E- antioxidant), Cassia Angustifolia Seed Polysaccharide (hydrating), Faex Extract (hydrating/soothing), Citric Acid (antioxidant), Disodium Phosphate (stabiliser), Hydroxyethylcellulose (texture enhancing), Disodium EDTA (preservative), Disodium Succinate (antioxidant), Potassium Phosphate (stabiliser), Benzyl Alcohol (preservative), Dehydroacetic Acid (preservative), Phenoxyethanol (stabiliser), Potassium Sorbate (preservative), Sodium Benzoate (preservative), Linalool (natural fragrance), Limonene (natural fragrance / antioxidant), Geraniol (natural fragrance)
I have oily skin. Can I use this product? 
Whilst our Restoring Night Cream is suitable for many skin types, if you have an oily skin type you may find this night cream too rich for your skin.  

My skin suffers in harsh weather such as during winter. Will the Advanced Restoring Night Cream help? 
You can help protect your skin from the elements by layering your Restoring Night Cream over your chosen SKINICIAN day moisturiser. This is a great option for anyone spending time outdoors in harsher weather conditions as the addition of the night cream will provide a protective layer on the skin. 

Why is night cream important and how does it work? 
The way the skin functions at night is different. During the day, the skin works to protect itself from free radical damage. At night, the skin works to repair the damage caused during the day. Due to this change, the skin can more easily absorb and is more receptive to skincare products you apply at night. This provides the opportunity to introduce actives that will deeply moisturise and hydrate. Our Advanced Restoring Night Cream has been formulated to maximise nourishment and hydration while day creams are developed to protect the skin from damage caused by the environment and UV rays. 

Can night cream be used during the day? 
No matter the weather, it is essential that you apply an SPF in the morning as part of your skin care routine. As night creams are not formulated with an SPF, we would recommend applying a day cream with SPF during the day. 

Can I use a night cream if I am using retinol? 
Absolutely. Our Overnight Retinol Powerbalm Level 1 or Level 2 can be used on its own. But if you have dry skin, following with our Restoring Night Cream. If you are new to retinol, we also recommend buffering your retinol with our Restoring Night Cream to dilute strength and allow gradual introduction to retinol. 
For best results use daily, in the PM after cleansing, toning and application of serums/retinol and eye cream.

Expert tip: If your skin suffers with the harsh weather in winter, layer our Restoring Night Cream on top of your daily SPF to protect from the elements during the day.
Country
Delivery Information
UK & NI
Eco option - £3.95 (3-5 working days)
FREE on orders over £40
Priority - £4.95 (1-2 working days)
Republic of Ireland

€6.20 (1-2 working days)




FREE on orders over €40

Europe

£7.95 (7-10 working days)




FREE on orders over £100

Rest of World
£15 (15-20 working days)
FREE on orders over £150