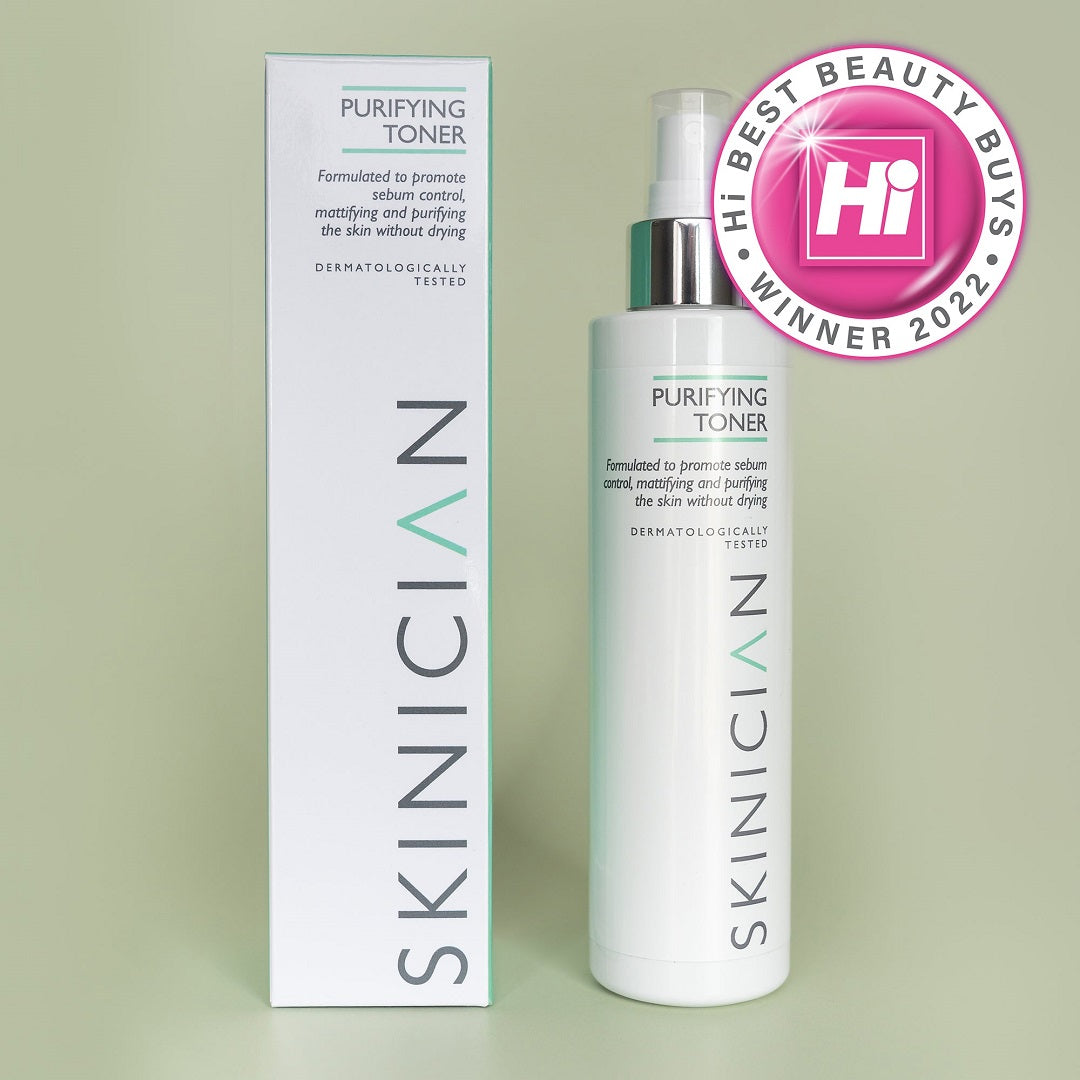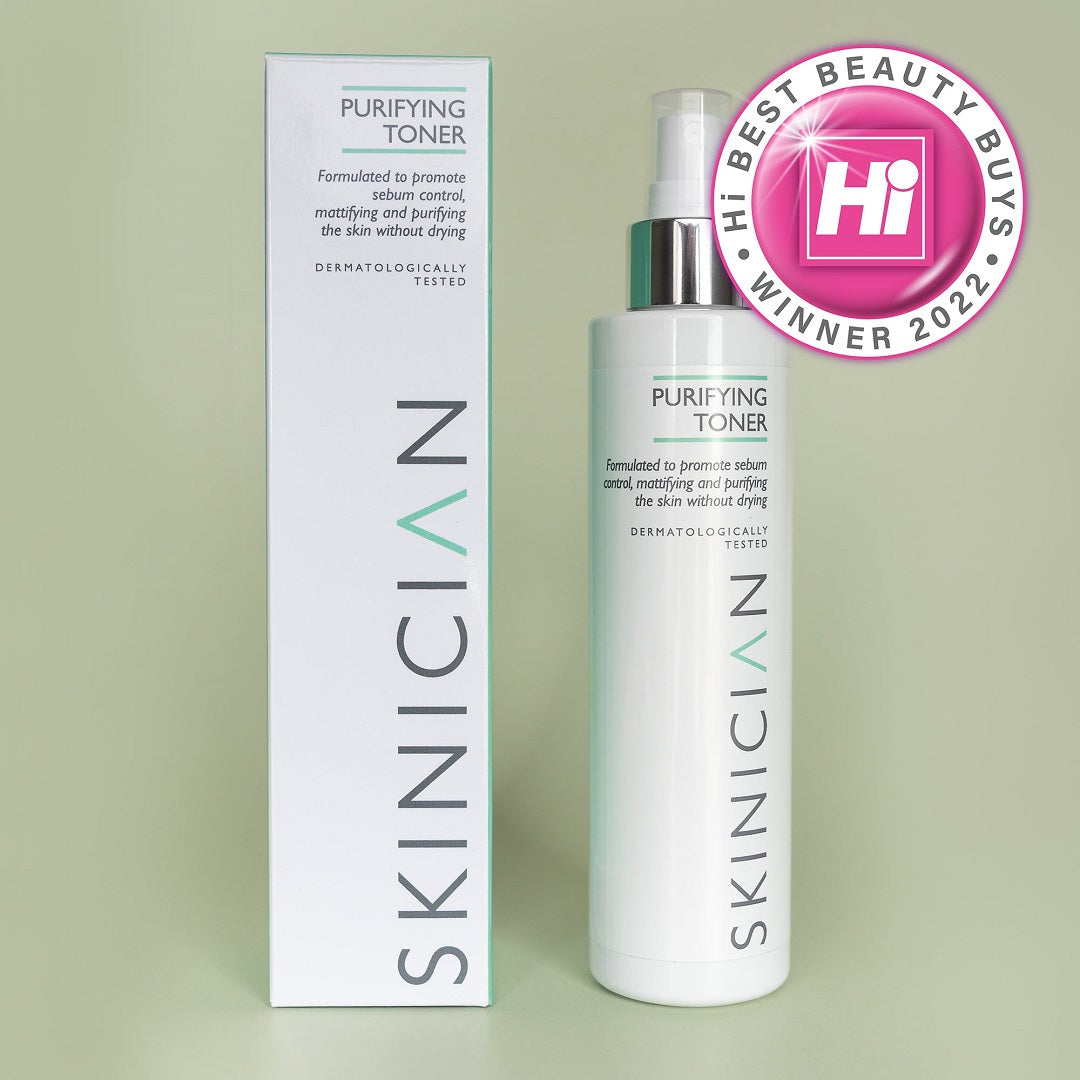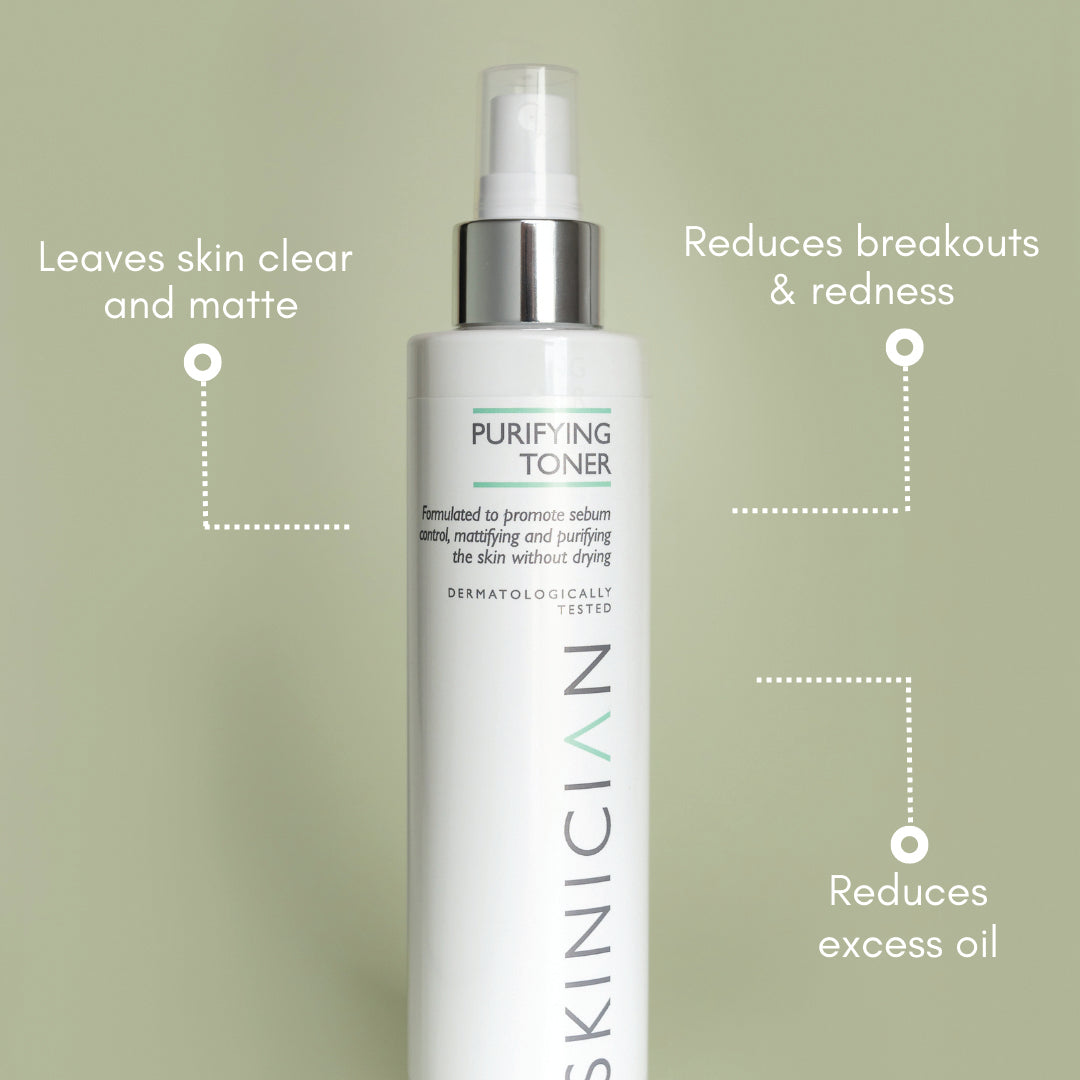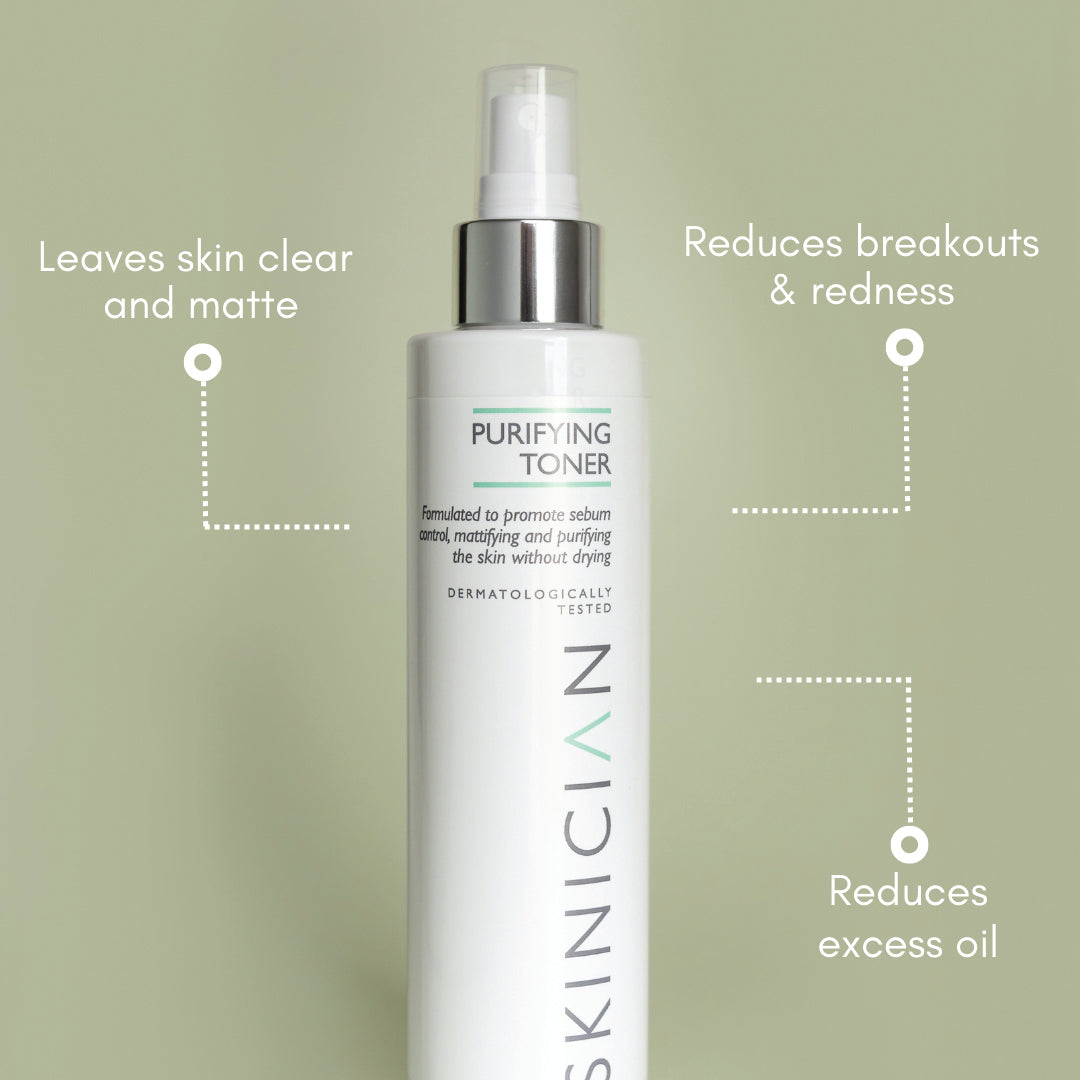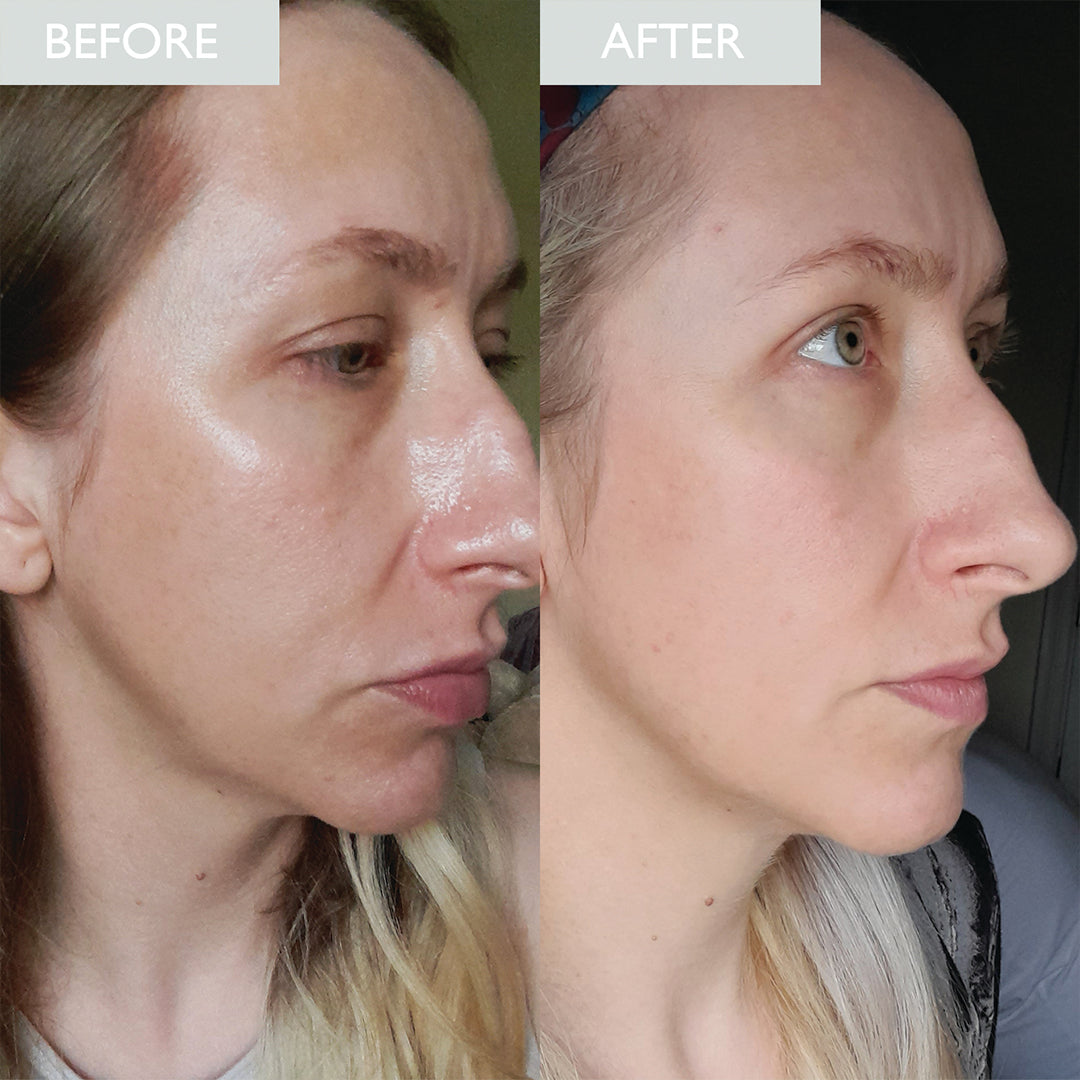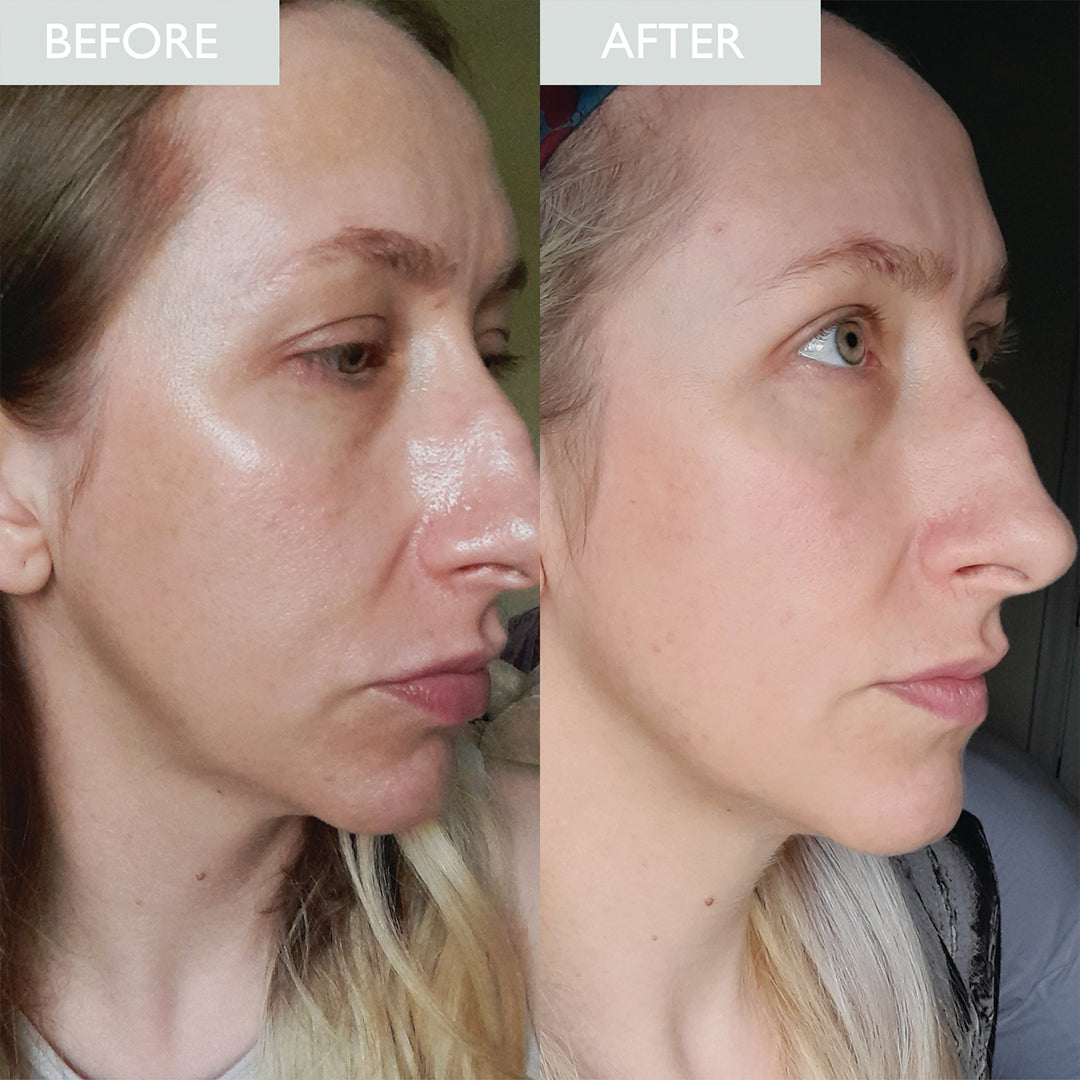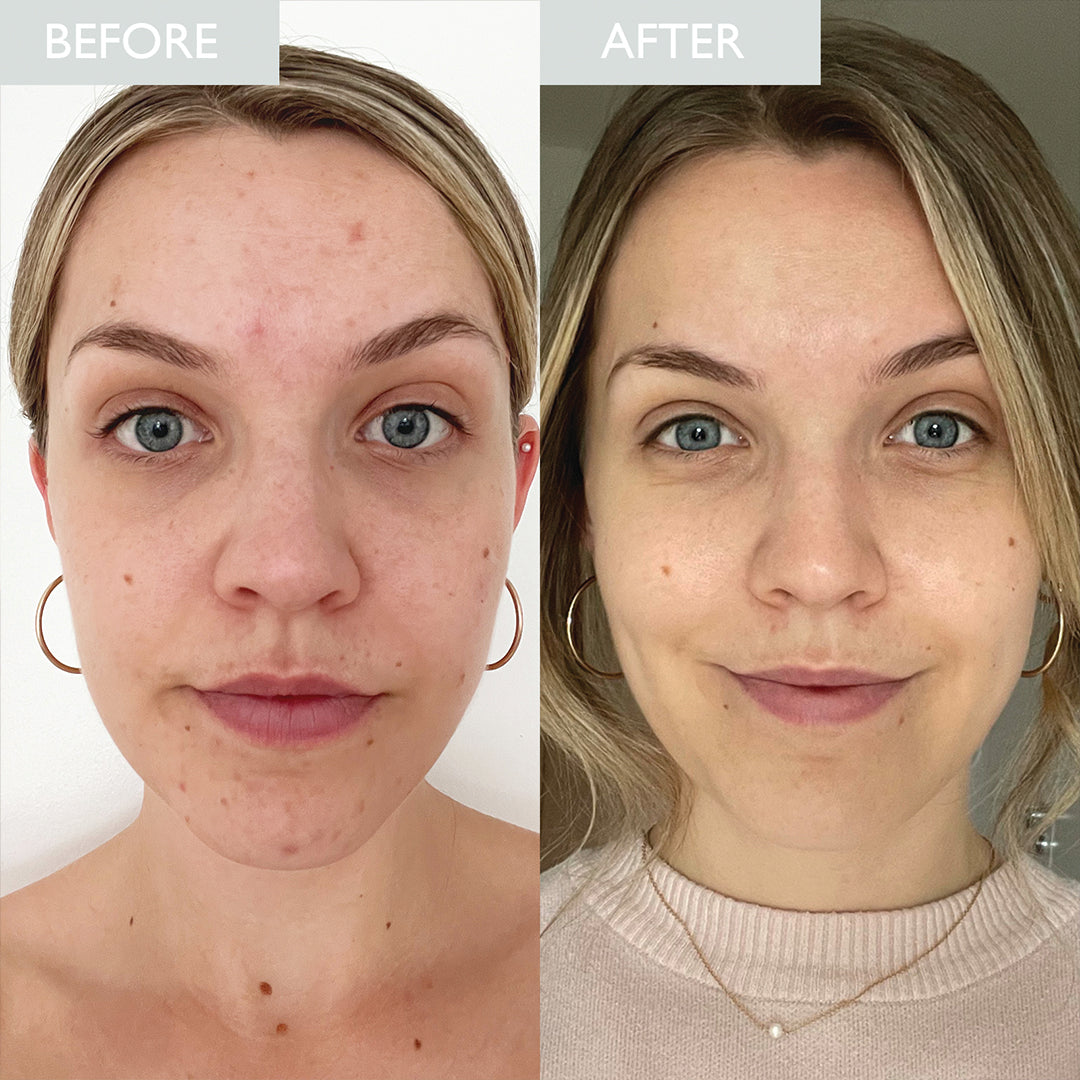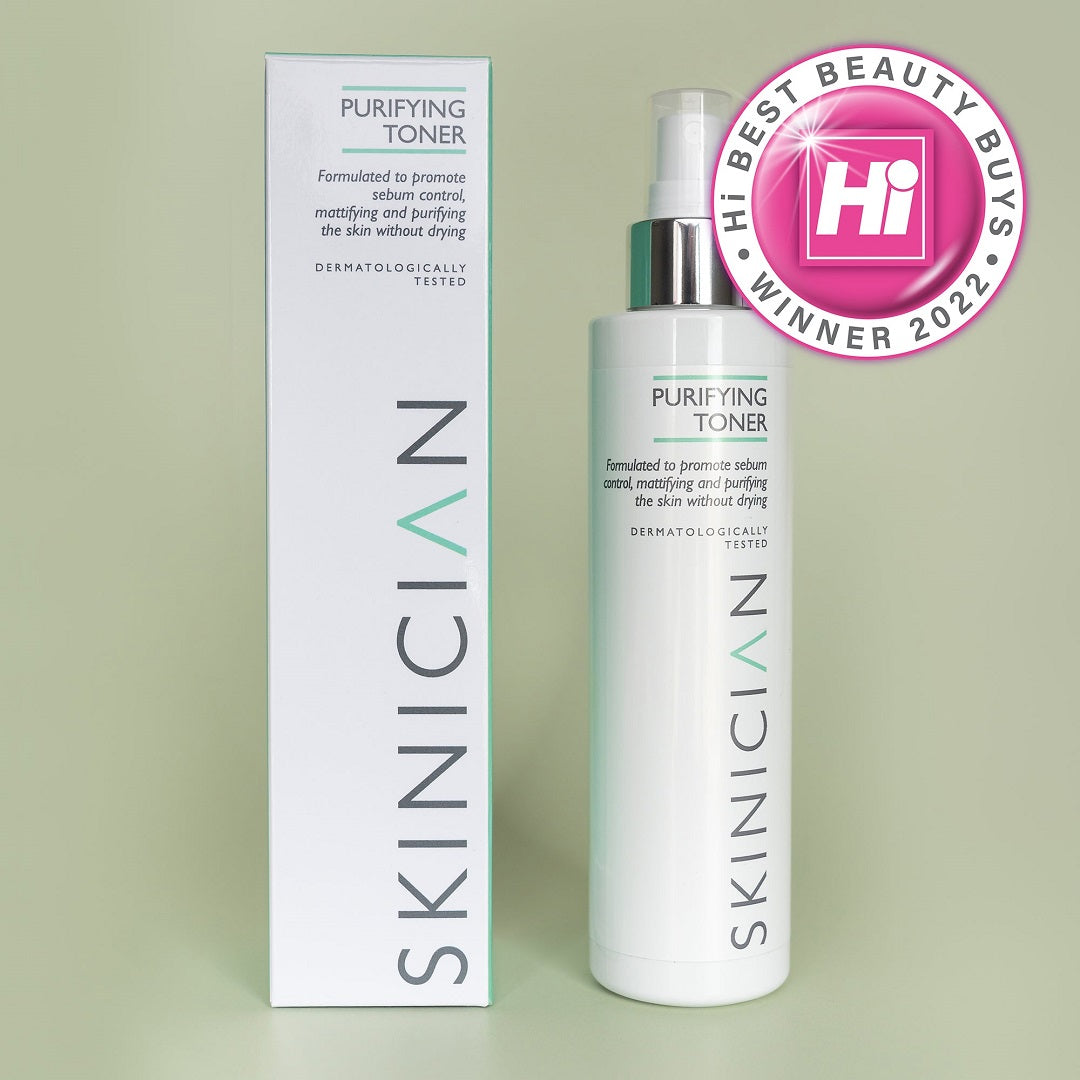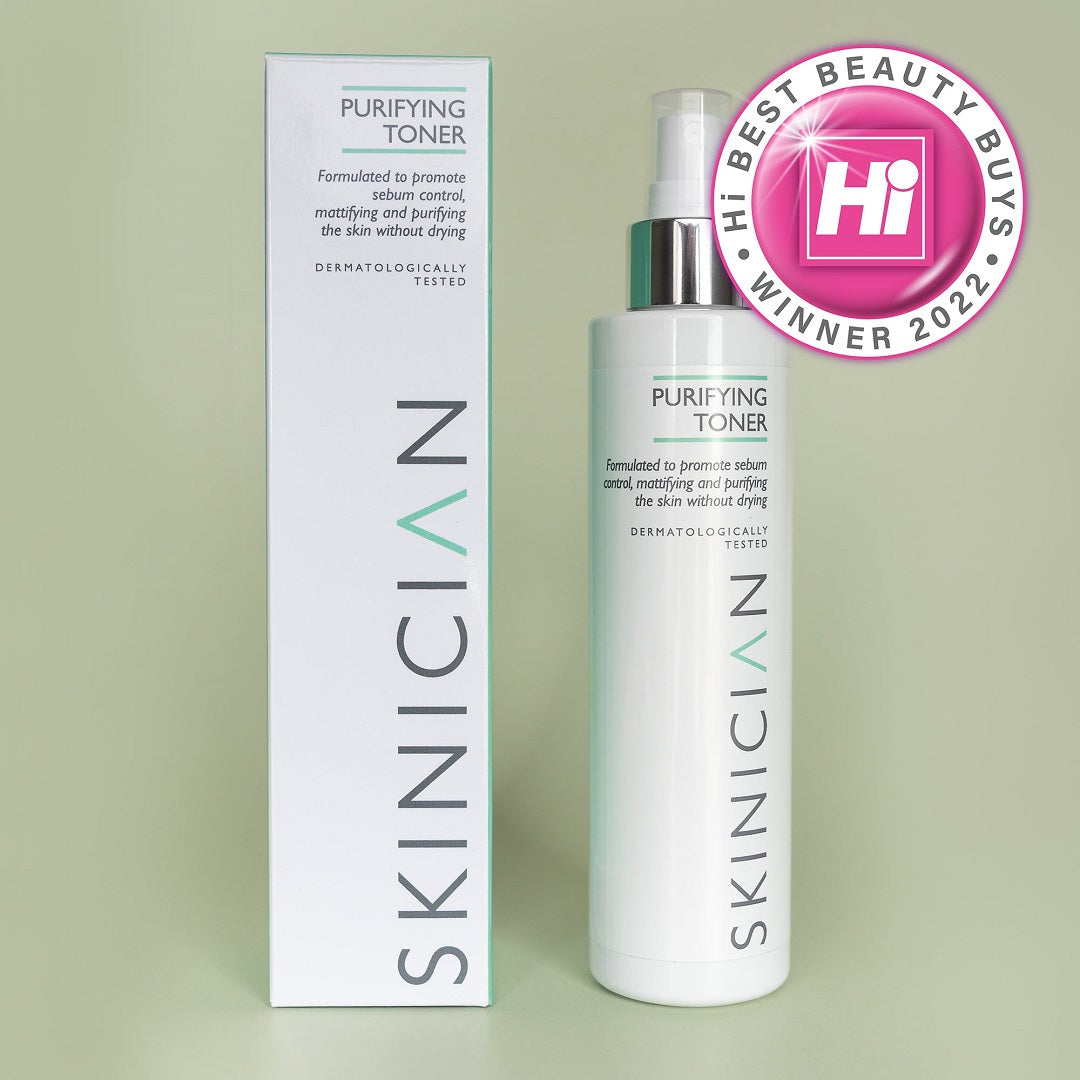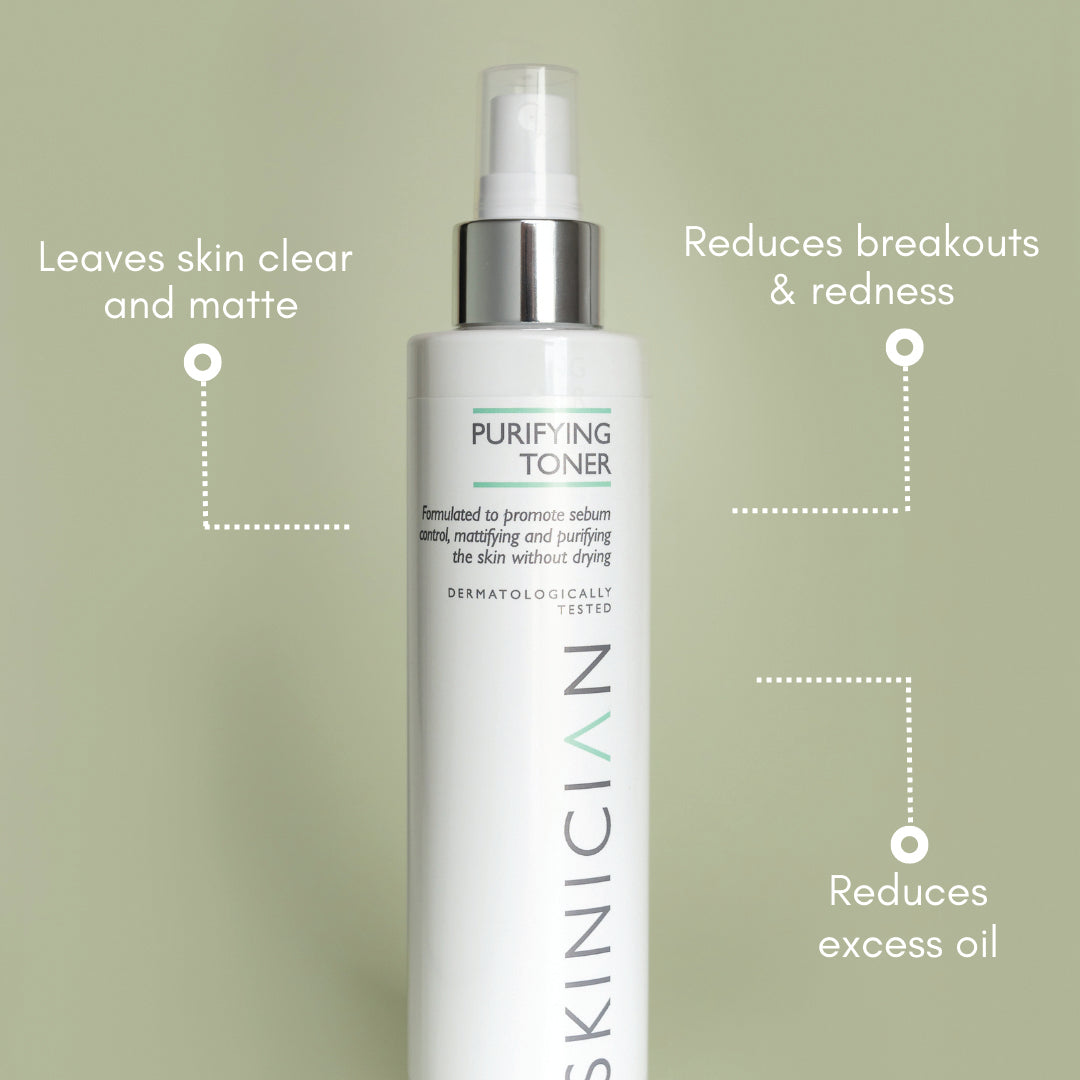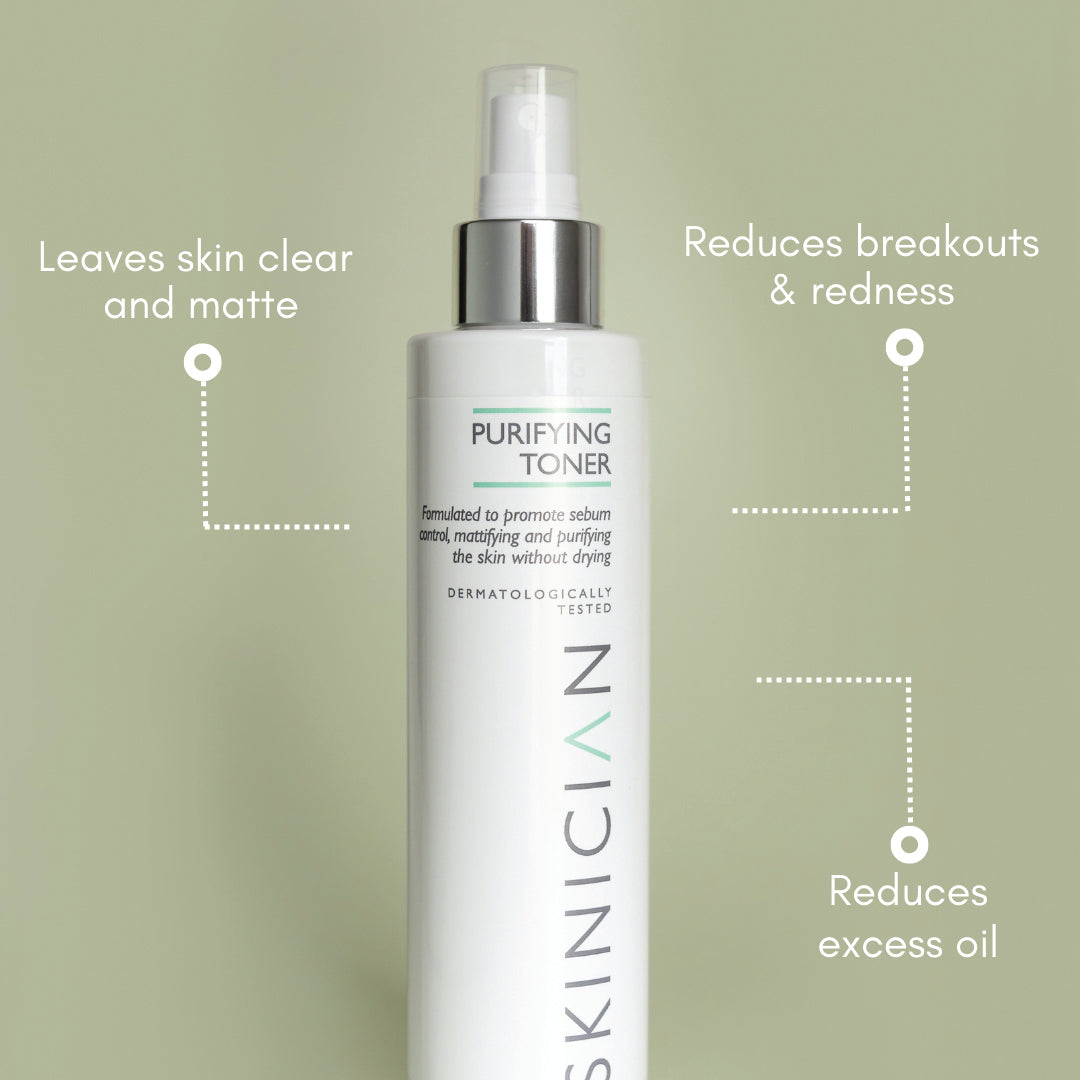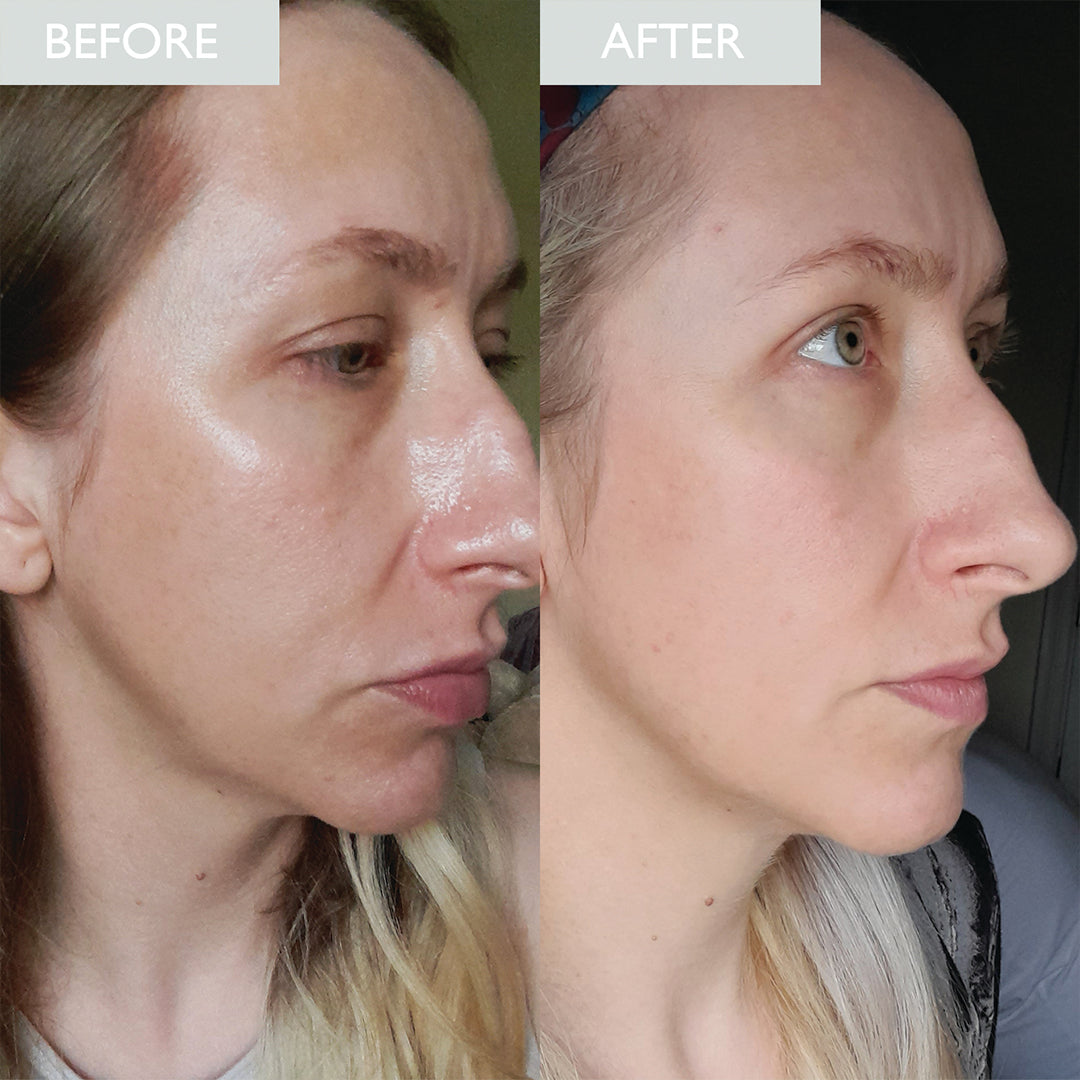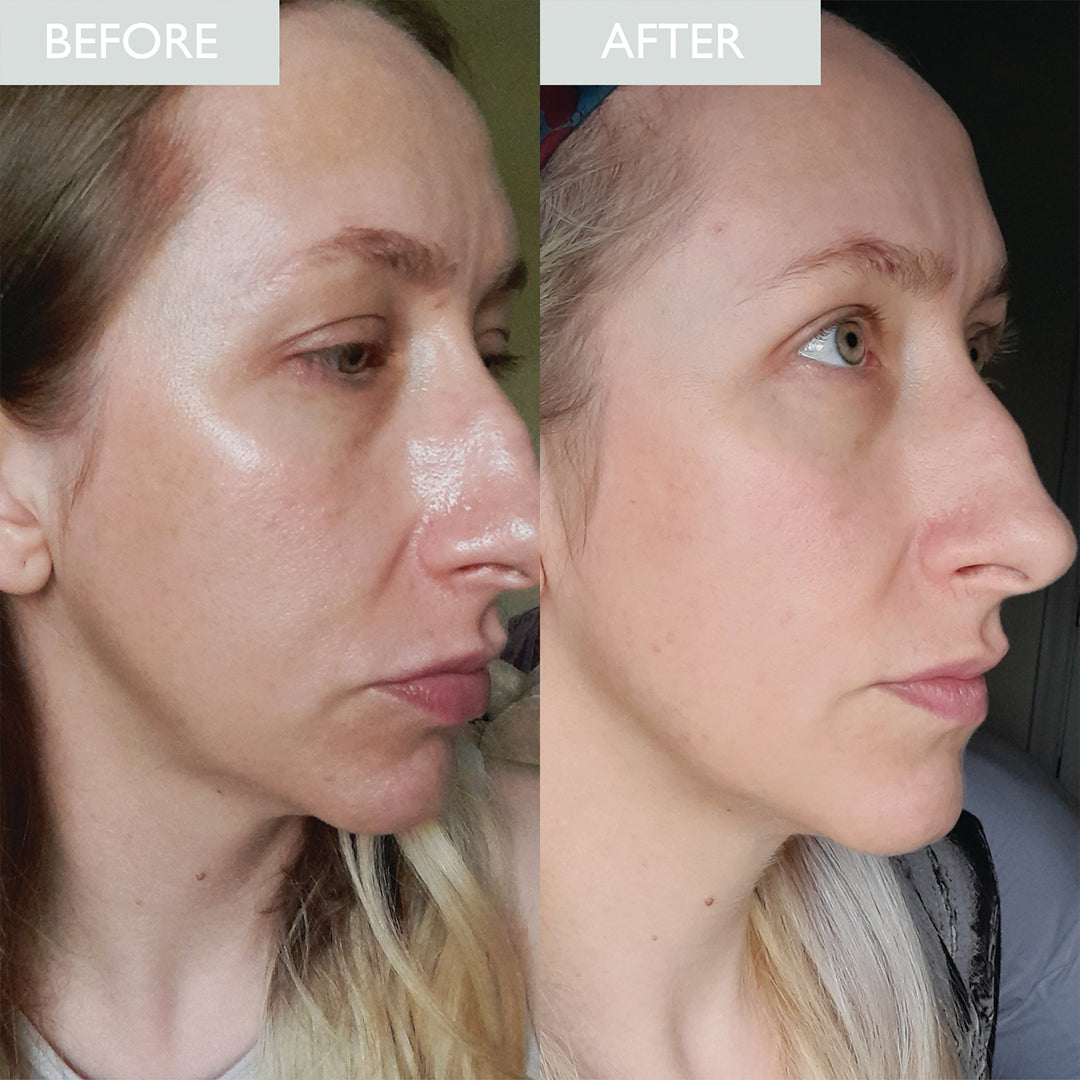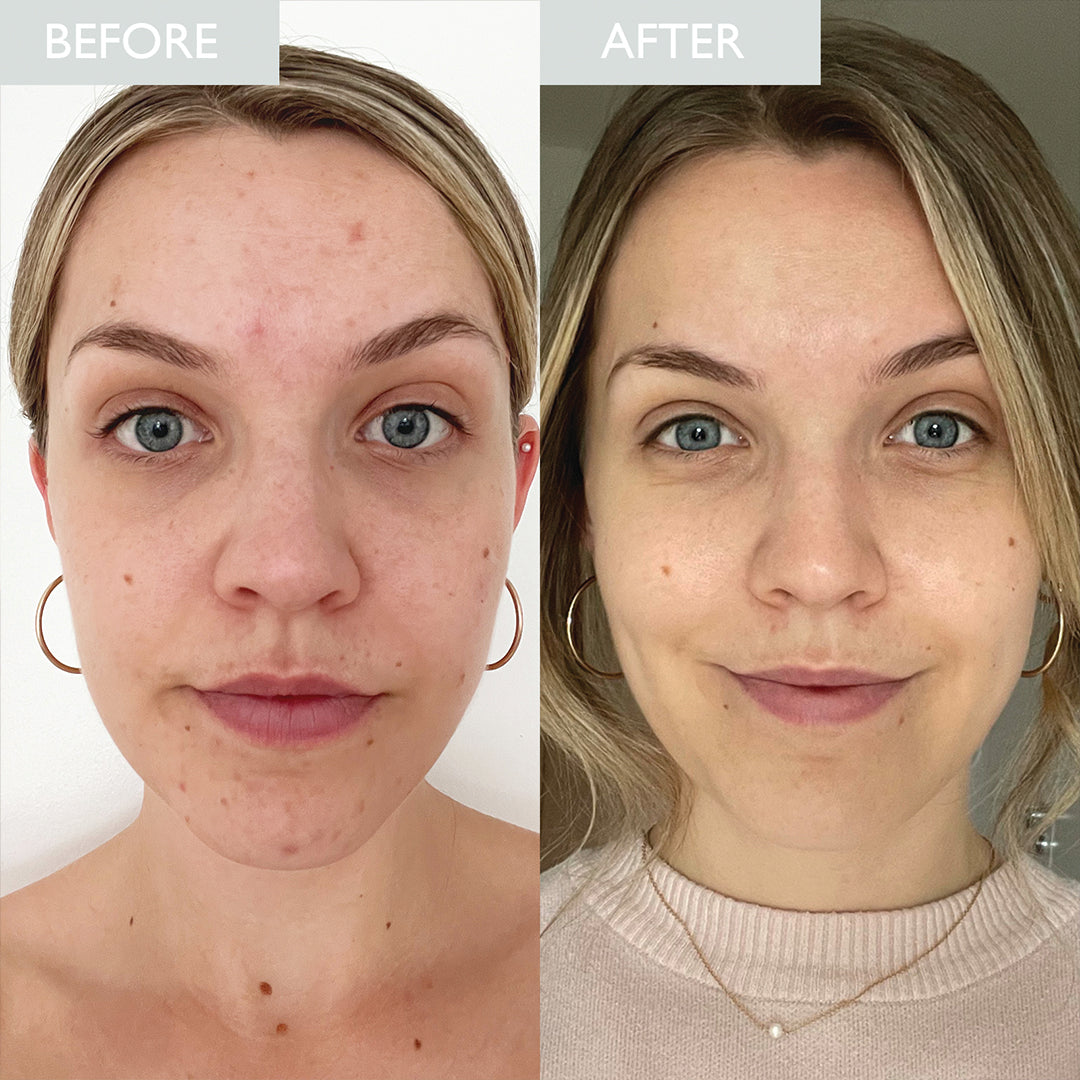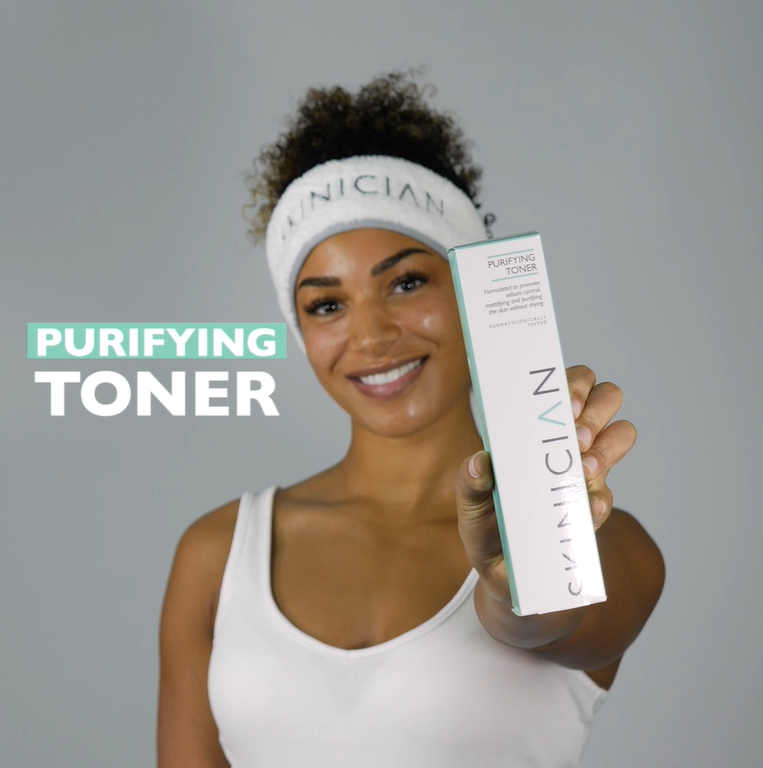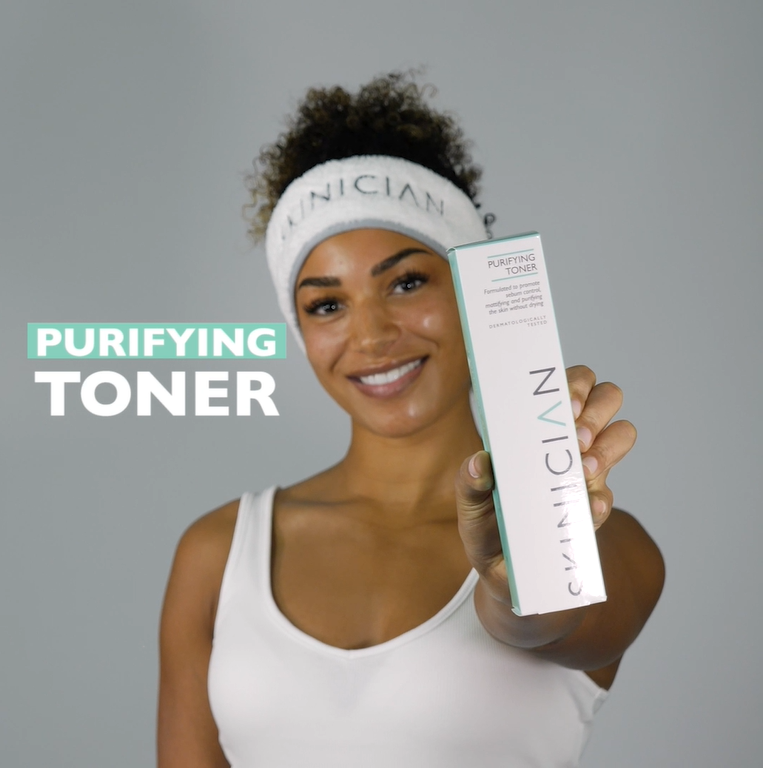 Purifying Toner 200ml
Regular price
Sale price
£21.00 GBP
Unit price
per
Save
Sold out
A soothing and refreshing spray toner that reduces breakouts, redness and excess oil production.
Skin concerns: oily skin, congested skin, acne, breakout-prone skin, men's skincare

Starring hero ingredient zinc pca, SKINICIAN's Purifying Toner works to soothe and refresh oily and acne-prone skin, while reducing breakouts, redness and excess oil – making it the perfect toner for acne and other related concerns. 

This skin-reviving tonic has been formulated to leave skin clear and matte, thanks to its secret weapon zinc pca (short for zinc pyrrolidone carboxylic acid), which regulates oil production and keeps shine to a minimum. Its concentrated formula also contains nourishing amino acids that work to reduce any pigmentation caused by acne scars, while brightening Vitamin C helps to reduce blemishes by 30%, by battling acne-causing bacteria. A few simple spritzes are enough to give your skin everything it needs to stay healthy and happy, while keeping breakouts at bay.  Skin is left looking and feeling calm, with shine and redness reduced – and if you use this consistently over time, you'll start to see fewer breakouts too. 

"Acne and spots don't just affect teenagers – more and more adults are getting it too, which is why we created the Purifying range to stop blemishes in their tracks. This toner can be used throughout the day and is the perfect pick-me-up for acne-prone, inflamed and oily skin. I wanted it to be formulated with zinc pca as this is renowned for balancing the skin's oil production, so acne or a shiny T-Zone are no longer the bane of your life!" – Hilary McMurray, Co-founder SKINICIAN  

Read more about our sustainability pledge
Zinc PCA
Proven to significantly reduce sebum production in 28 days to control shine

Vitamin C
Proven to control acne-causing bacteria, reduce blackheads by 30% and reduce post-inflammatory pigmentation by 77%. Brightens and evens the skin tone and reduces skin blemishes within 4 weeks

Amino acids
Reduces post-inflammatory pigmentation (dark spots) caused by breakouts and significantly brightens and even skin tone

Full ingredients list:
Aqua (Water), Butylene Glycol (hydrating), Polysorbate 20 (emulsifier), Propylene Glycol (hydrating), Zinc PCA(oil regulating/anti-inflammatory), Parfum (Fragrance), Disodium Laureth Sulfosuccinate (cleansing), 1-Methylhydantoin-2-Imide (Amino Acid - hydrating/brightening), Caffeine (antioxidant), Sodium Ascorbyl Phosphate (Vitamin C - antioxidant/brightening/bacteria controlling), Citric Acid (antioxidant/exfoliating), Glycerin (moisturising), Hydrolyzed Wheat Protein (firming) , PVP (water binding), Glycyrrhiza Glabra Root Extract (Liquorice – antioxidant/soothing), Sodium Benzoate (preservative), Potassium Sorbate (preservative) , Linalool (natural fragrance), Limonene (natural fragrance / antioxidant).
When do you use a toner in your skincare routine? 

For best results, we advise using your toner after you have done a double cleanse and before you apply your moisturiser. However, because we like to bring flexibility to your skincare routine, you can also spritz this toner throughout the day if you find your skin getting oily. 

Are toners good for acne? 

We have formulated our Purifying Toner with acne fighting ingredients such as Zinc PCA which will help to control sebum production which clog pores.  

Can I use my toner over make up?
Yes it is completely fine to spritz the Purifying Toner onto the skin over make-up. It will not affect the appearance of your makeup and by doing this may provide quicker oil regulation.

Is zinc PCA drying? 

Zinc PCA won't dry skin and will keep skin hydrated. It also has anti-inflammatory properties so will help prevent irritated skin.  

Can I use this if I have combination skin? 

Yes, skin types such as combination skin can use this toner to help mattify oilier areas.  
After cleansing, spritz a few times across the face in an arc shape.

For best results: Use at least twice per day, we reommend spritzing throughout the day on top of make-up to keep shine minimised and skin hydrated.

Expert tip: As well as being a great toner for acne and oily skin, this is also good to apply after a workout, to reduce redness and dissolve any pore-clogging sweat – making it a must-have for your gym bag!
Country
Delivery Information
UK & NI
Eco option - £3.95 (3-5 working days)
FREE on orders over £40
Priority - £4.95 (1-2 working days)
Republic of Ireland

€6.20 (1-2 working days)




FREE on orders over €40

Europe

£7.95 (7-10 working days)




FREE on orders over £100

Rest of World
£15 (15-20 working days)
FREE on orders over £150