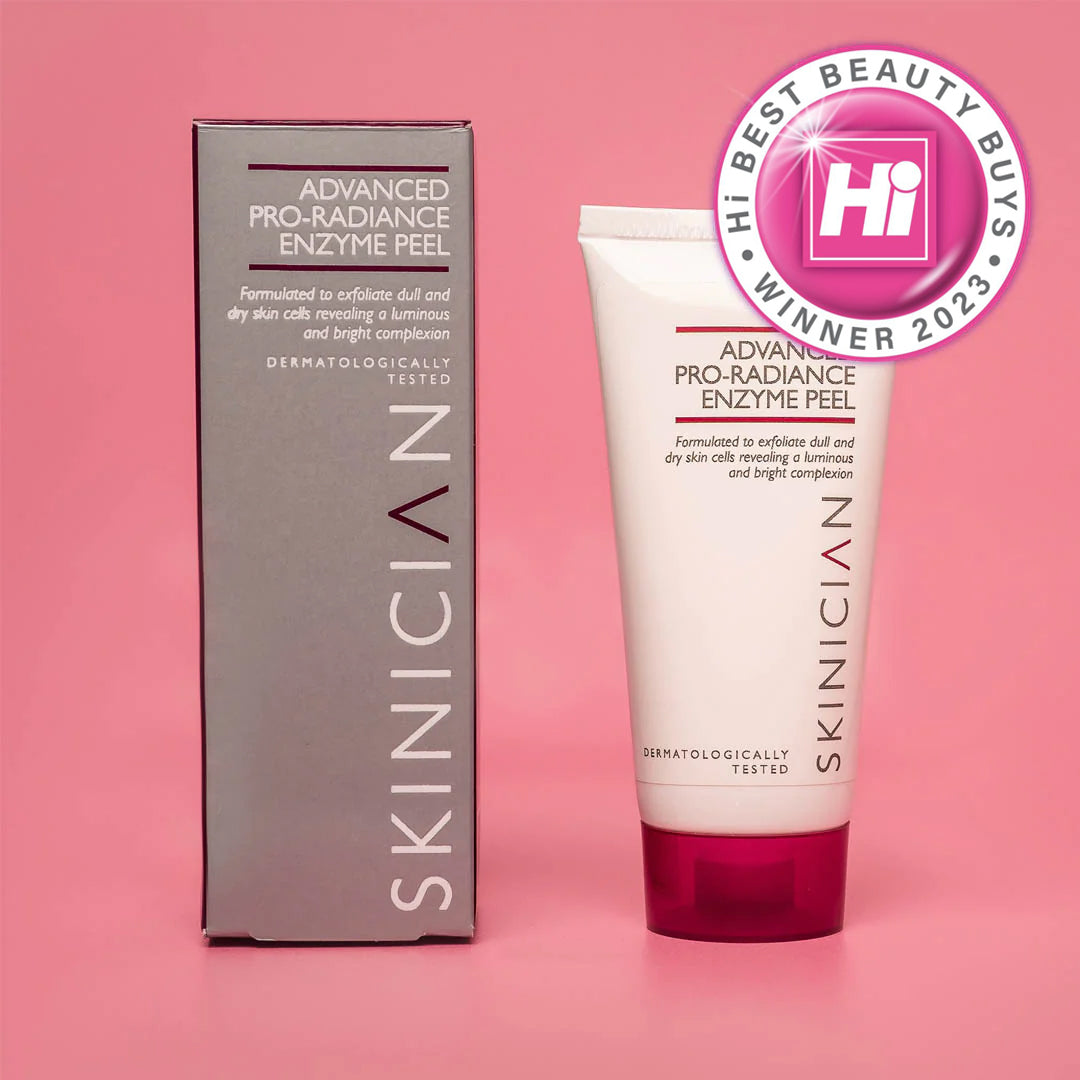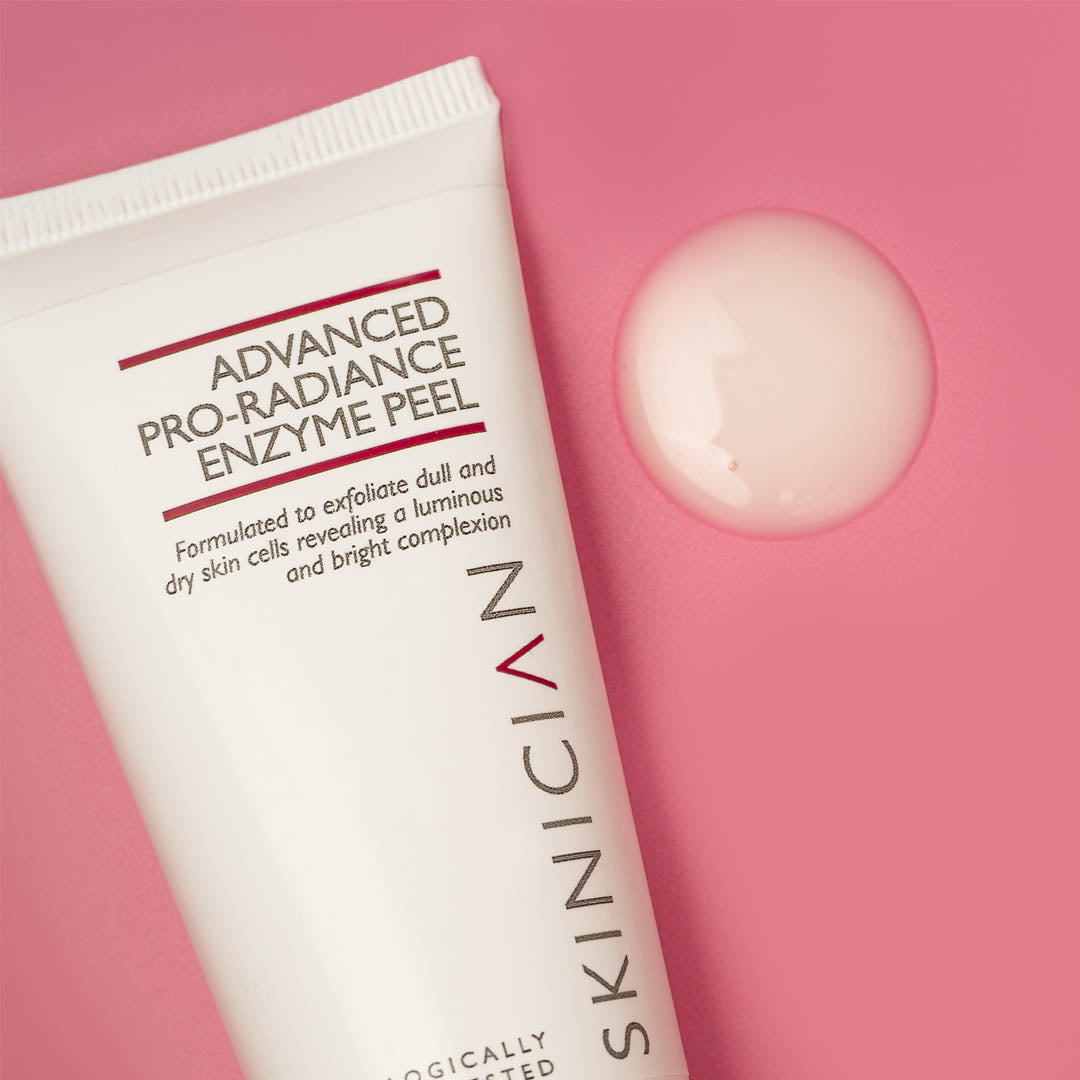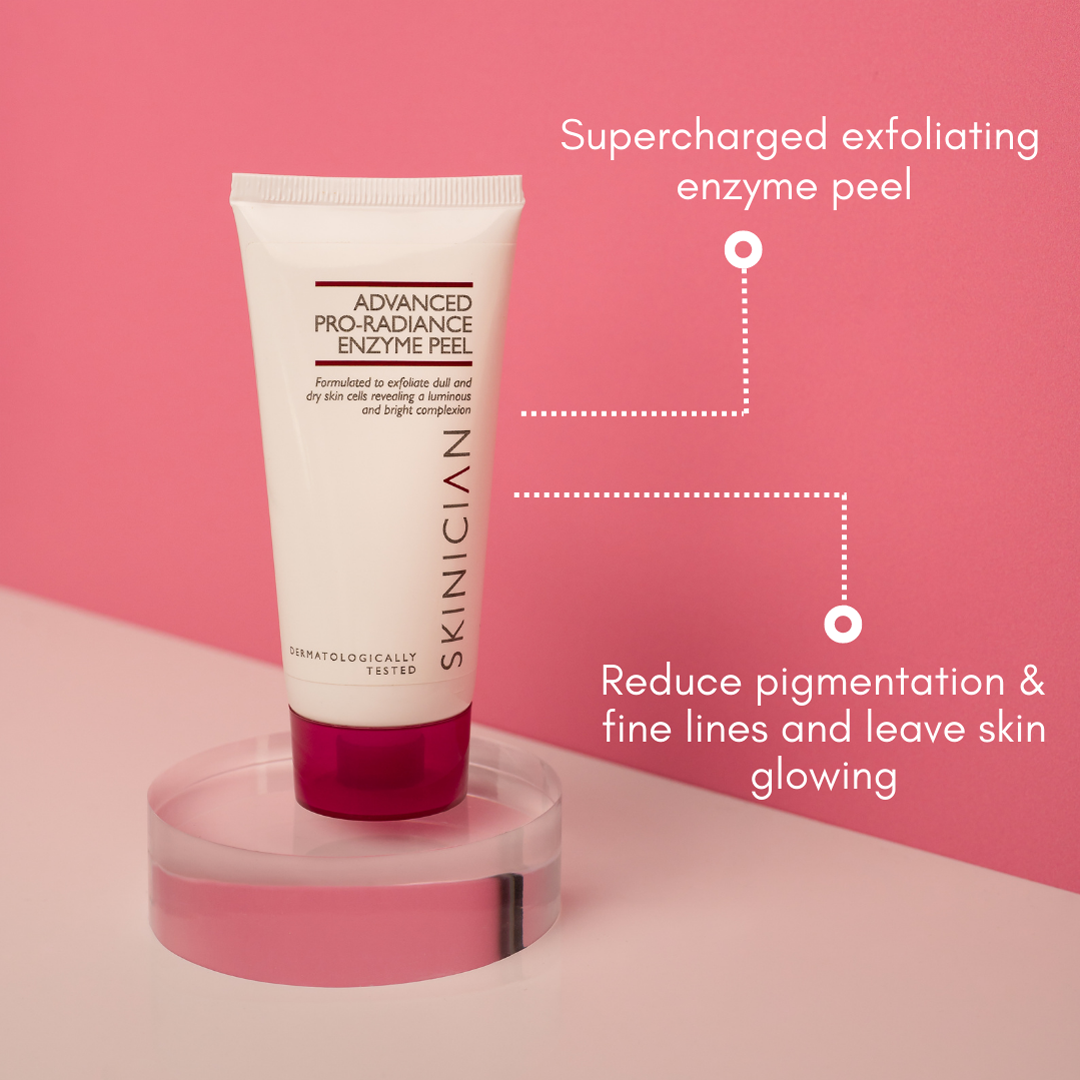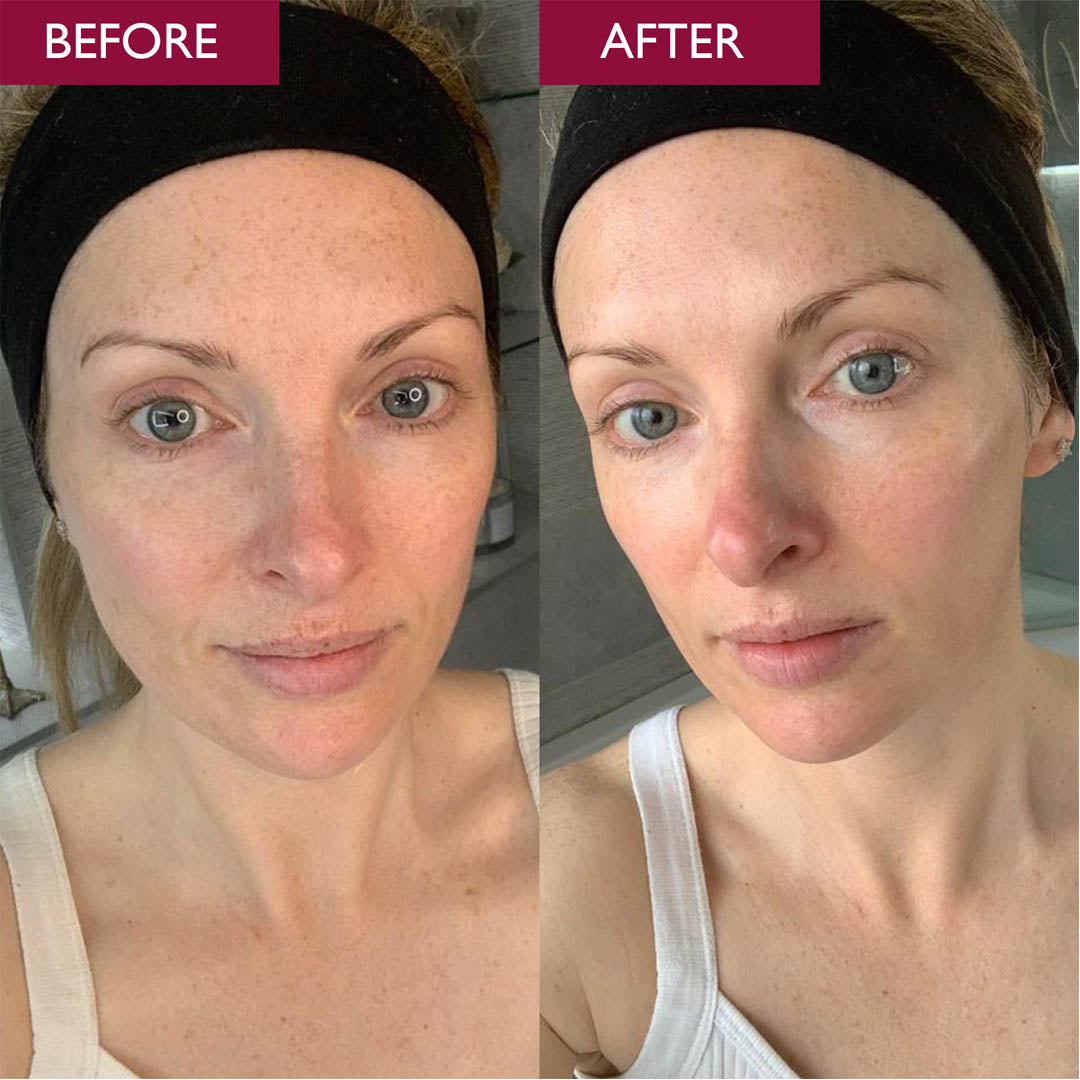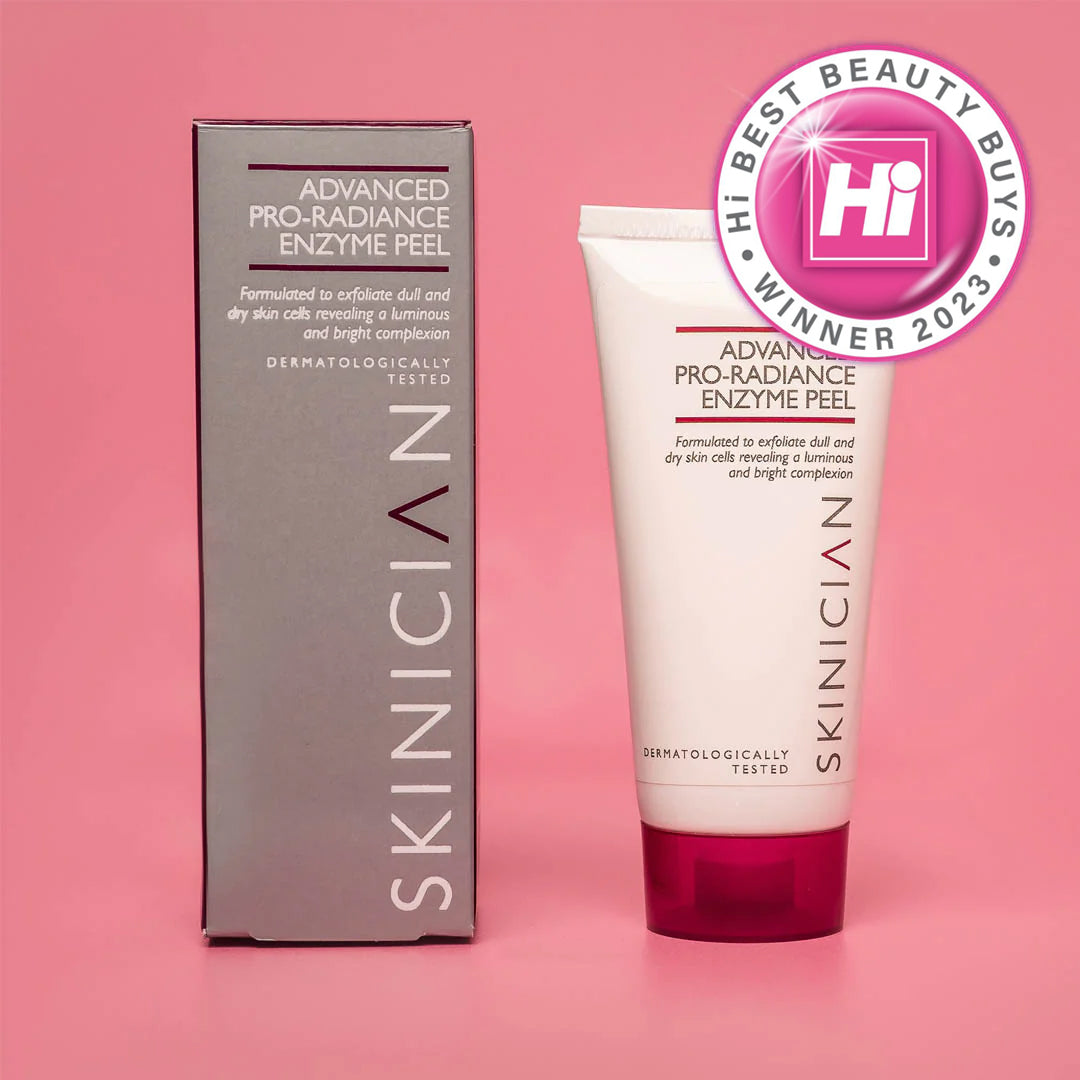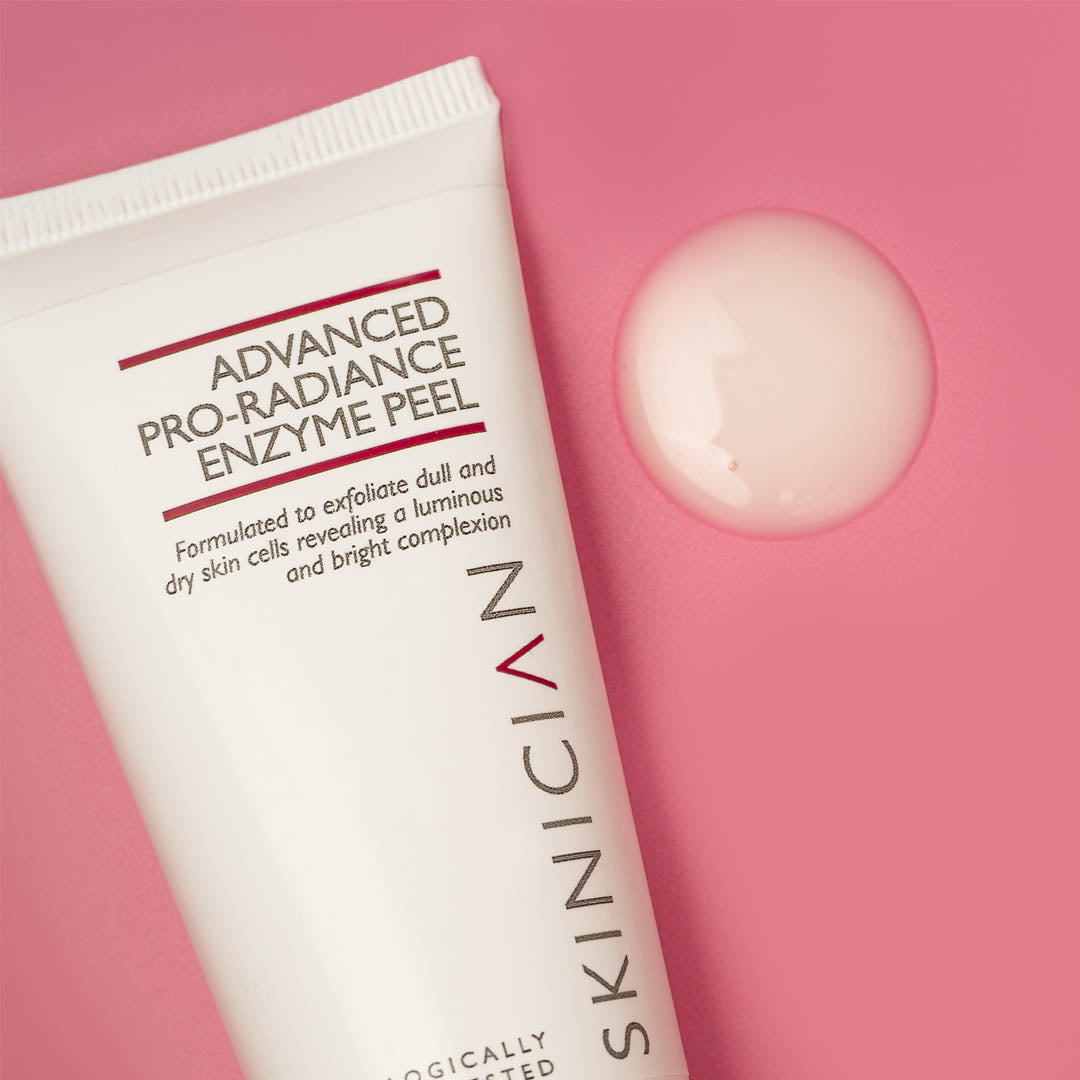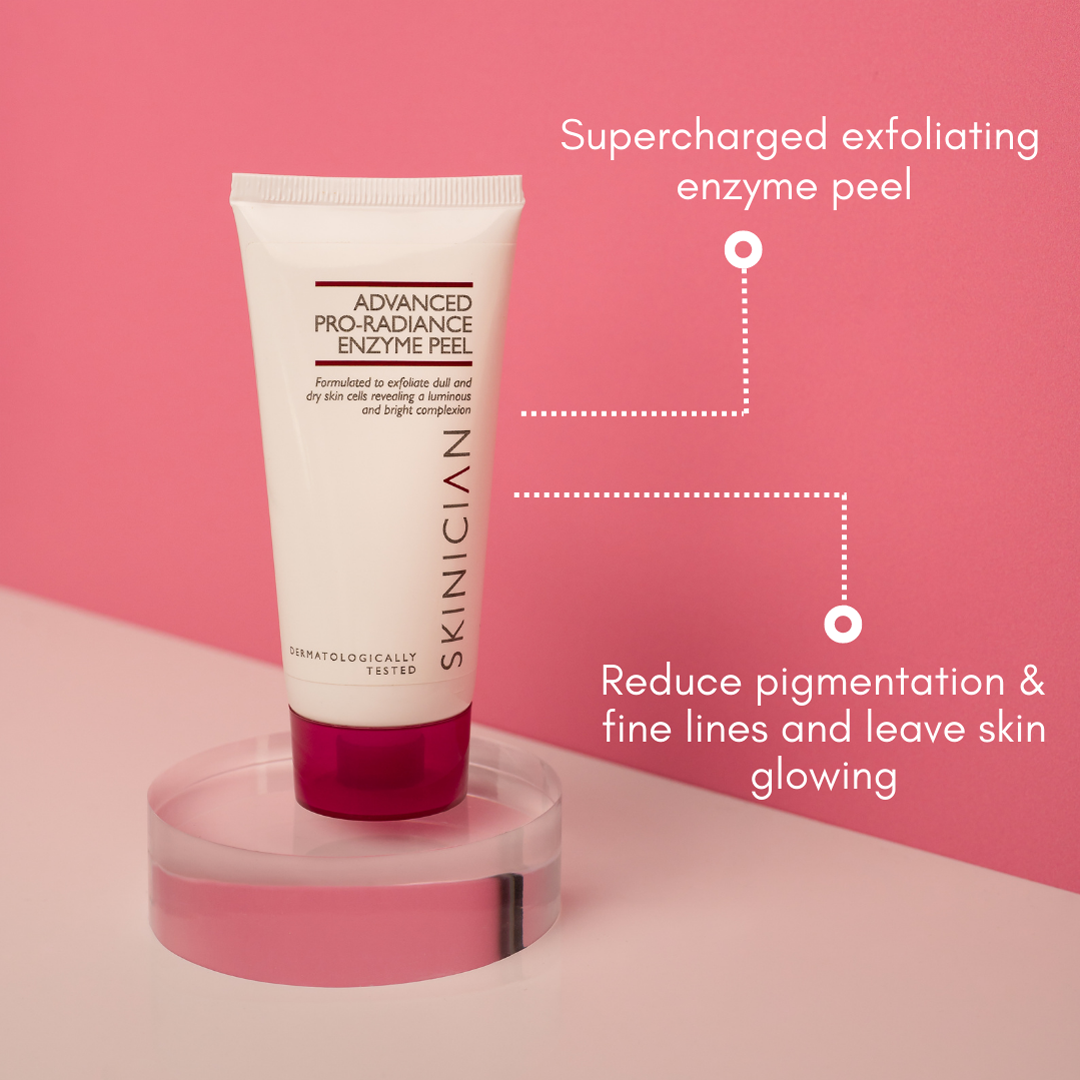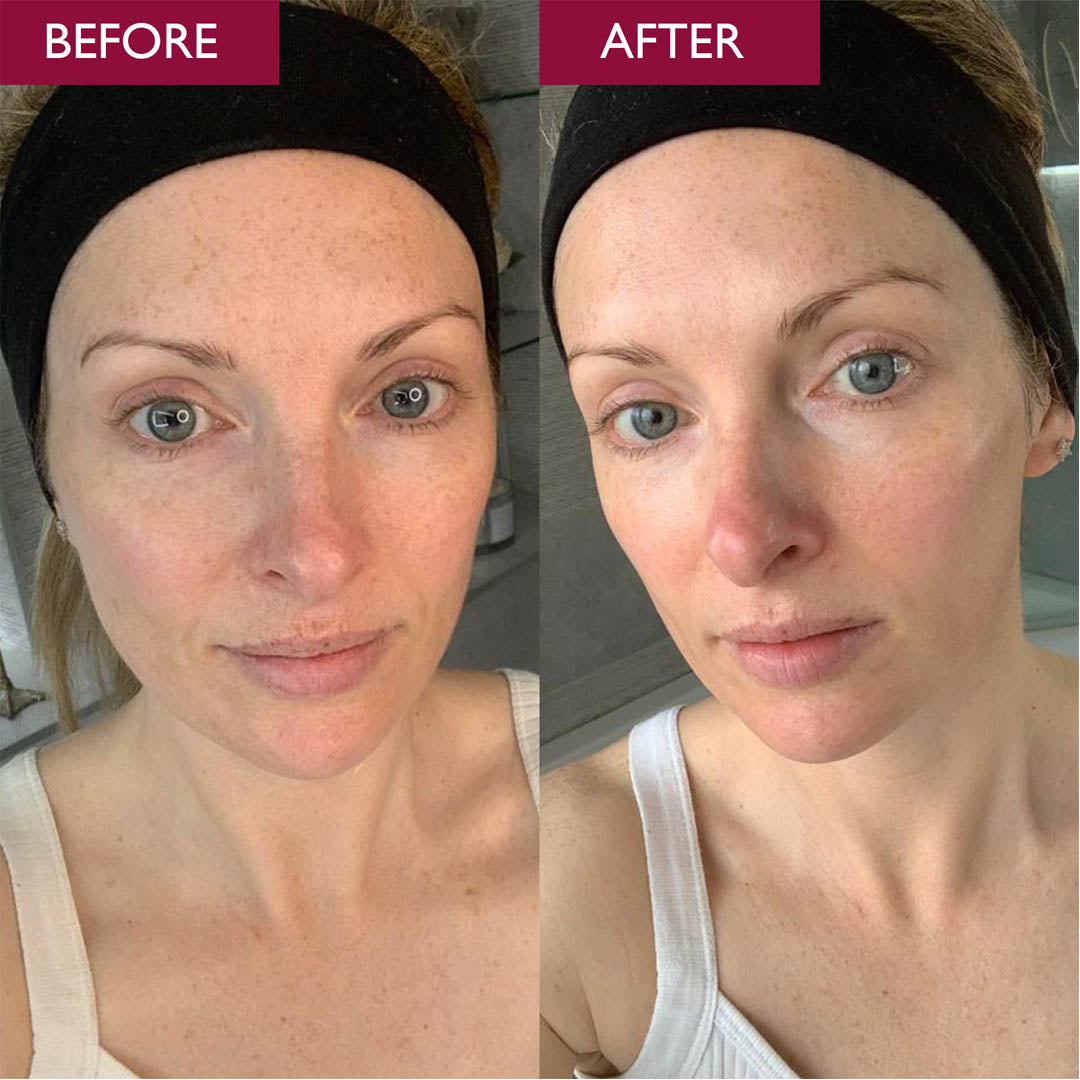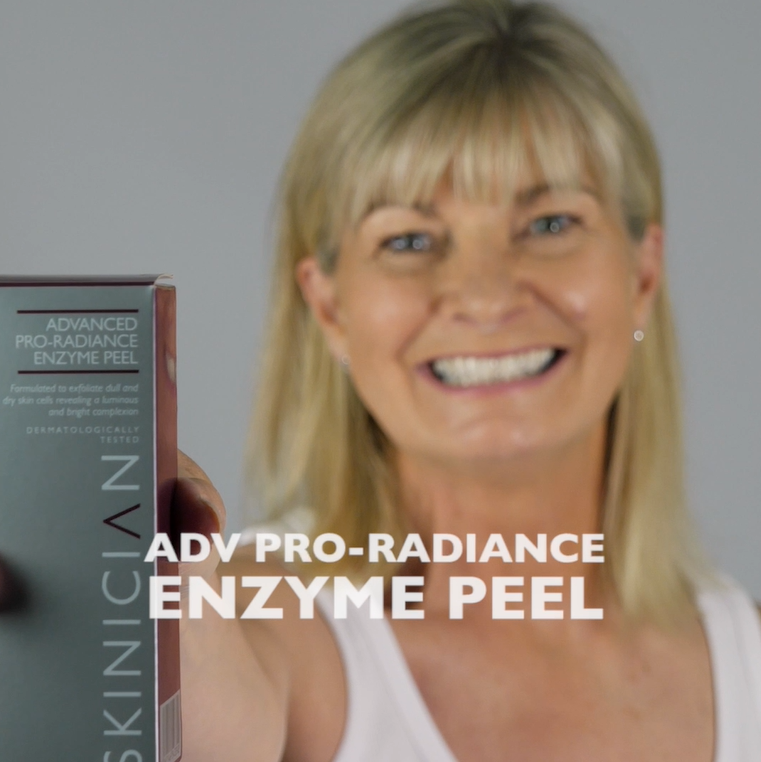 Pro-Radiance Enzyme Peel 50ml
Regular price
Sale price
£29.00 GBP
Unit price
per
Save
Sold out
A supercharged exfoliating enzymatic peel formulated with AHAs to reduce pigmentation and fine lines and leave skin glowing.
Skin concerns: dull skin, pigmentation, fine lines and wrinkles, dry skin, dehydrated skin, premature ageing, general skin radiance

If you're looking for a targeted chemical peel at home, or a mask for dull skin, this supercharged enzyme peel contains a cocktail of resurfacing ingredients such as AHAs (alpha hydroxy acids) and prickly pear to leave skin glowing, with results similar to a clinical peel. 

Designed to exfoliate the skin at a cellular level, this AHA peel features concentrated fruit enzymes to dissolve the bonds holding dead skin cells, together with resurfacing prickly pear to reduce pigmentation and fine lines. It also includes allantoin to moisturise and soothe the skin, preventing redness and irritation often associated with acid peel treatments. Used two or three evenings a week, it will prove a valuable addition to your routine – leaving skin more bright, radiant and even, with a reduction in fine lines and improved skin tone following regular use. 

"While we might want to focus on serums and moisturisers, a mask for dull skin is essential for a results-driven routine, so any products you apply on top will work more effectively. This chemical peel is inspired by the skin peeling treatments we perform in-clinic – just pop it on a few evenings a week to see a real difference. Pigmentation is a key concern among our clients, and many have noted how much this product has brightened their skin. That was my aim!"– Shelley Martin, Co-founder SKINICIAN

Read more about our sustainability pledge
Fruit Acids (AHAs) 
Gently exfoliates removing dead skin cells and leaving the skin brighter with a more youthful glow. 

Nopal Oligosaccharides (Prickly Pear) 
Weakens the bonds that hold dead cells together 

Decreases the appearance of lines and wrinkles 

Proven to increase cell turnover and skin luminosity by removing densely pigmented skin cells 

Proven to decrease wrinkle surface by 20% and the number of wrinkles by 13%  

Allantoin 
Soothes and calms the skin and reduces inflammation 

Protects the skin barrier and leaves skin hydrated

Full ingredients list:
Aqua (Water), Prunus Amygdalus Dulcis (Sweet Almond) Oil (hydrating/softening), Caprylic/Capric Triglyceride (softening), Polyacrylamide (film former/thickener), Shea Butter Ethyl Esters (anti-inflammatory/ moisturising), Polysorbate 20 (emulsifier), C13-14 Isoparaffin (texture enhancer), Dimethicone (hydrating), Aloe Barbadensis (Aloe Vera) Leaf Juice (soothing), Ananas Sativus Fruit Extract (pineapple – exfoliating), Cocamidopropyl Betaine (cleansing), Vitis Vinifera (Grape) Fruit Extract (exfoliating), Tocopheryl Acetate (vitamin E - antioxidant), Xanthan Gum (thickener), Laureth-7 (texture enhancer), Alcohol Denat.,(preservative), Parfum (Fragrance), Allantoin (soothing), Passiflora Edulis Fruit Extract (passion fruit – exfoliating), Sodium Chloride (thickener), Sodium Hydroxide (cleansing), Hydrolyzed Opuntia Ficus-Indica Flower Extract (Prickly Pear – exfoliating), Ethylhexylglycerin (preservative), Tocopherol (vitamin E/antioxidant), Citric Acid (antioxidant/exfoliating), Disodium EDTA (preservative), Sodium Bisulfite (antioxidant), Benzyl Alcohol (preservative), Benzoic Acid (preservative), Dehydroacetic Acid (preservative), Sodium Benzoate (preservative), Phenoxyethanol (stabiliser), Potassium Sorbate (preservative), Limonene (natural fragrance / antioxidant), Linalool (natural fragrance) 
What is an Enzyme Peel?

An Enzyme Peel is a type of Chemical Exfoliation that works by applying the product to the skin like a face mask and leaving it on for between 5-15 minutes depending on skin's tolerance.

The peel is formulated with fruit acids, a type of AHA, to gently dissolve and remove dead skin cells, leaving the skin brighter and smoother.

What are AHAs? 
AHA stands for Alpha Hydroxy Acids. These naturally occurring acids offer chemical exfoliation as an alternative to physical exfoliation and work to dissolve the bonds between dead cells so they can be removed for a smooth, glowing complexion. 

What is the difference between the Pro-Radiance Enzyme Peel and a face mask? 
Advanced Pro-Radiance Enzyme Peel is a skin resurfacing product used to remove dry, dulling cells while a mask is used to deliver actives into the skin, boosting skin health and radiance.  

Can I use both the Enzyme Peel and a physical exfoliator in my skincare routine? 
Pro-Radiance Enzyme Peel provides chemical exfoliation to effectively remove dulling skin cells. If you wish to use our Facial Exfoliator alongside the Enzyme Peel, we would advise alternating i.e. don't use them at the same time or on consecutive days. 

Can I use this alongside the Advanced Pro-Radiance Enzyme Cleanser? 
Yes, you can choose to use these products together however if you do, please pay close attention to your skin's response, especially if you have a sensitive skin type. If you find that using the products consecutively is causing irritation, take the Advanced Pro-Radiance Enzyme Cleanser out of your routine on the days you wish to use Enzyme Peel.  

Can I use at home chemical peels whilst on holiday? 
It is advisable you discontinue use while on holiday as your skin is being exposed to intensive UV rays.  

Can I apply the Overnight Retinol Powerbalm after using the Pro-Radiance Enzyme Peel? 
No. If you want to incorporate both products into your skincare routine, it is important that you leave 2-3 days between products due to the active ingredients they contain. 

Are professional enzyme peels available?

Yes we have a professional enzyme peel facial availble in salon/spa as a treatment. See details here Pro-Radiance Time Delay Facial & find your local stockist here. This professional skin peel will include an enzymatic cleanse and a professional enzyme mask to reveal visibly brighter skin immediately.
After cleansing and toning, apply a 50p-sized amount of the Enzyme Peel in a thin, even layer to the face and neck area, avoiding contact with the eyes. Leave on for 10-15 minutes and then rinse with lukewarm water and a face cloth.

For Best Results: Use 2 to 3 times per week, revealing glowing, hydrated skin.

Expert tip: Leave overnight once per week as an intensive enzyme mask treatment to reveal noticeably brighter, smoother and dewy skin in the morning. 
Country
Delivery Information
UK & NI
Eco option - £3.95 (3-5 working days)
FREE on orders over £40
Priority - £4.95 (1-2 working days)
Republic of Ireland

€6.20 (1-2 working days)




FREE on orders over €40

Europe

£7.95 (7-10 working days)




FREE on orders over £100

Rest of World
£15 (15-20 working days)
FREE on orders over £150