What is Botanical Calming Complex™?
Botanical Calming Complex™ is a highly effective ingredient complex used in skincare for soothing and softening skin irritations.
This unique ingredient complex contains: Mannito, Ammonium Glycyrrhizate, Caffeine, Zinc Gluconate and Aesculus Hippocastanum (Horse Chestnut) Seed Extract
Skin benefits of Botanical Calming Complex™
Anti-inflammatory
Botanical Calming Complex™ provides calming properties, soothes irritation and helps to reduce swelling
Reduces redness
Botanical Calming Complex™ is known to soothe irritation on the skin e.g. after shaving
Increases skin's tolerance
Whilst reducing its reactivity towards daily stresses.
Why We Use Botanical Calming Complex™
"We chose Botanical Calming Complex™ to first and foremost repair and protect the skin barrier. We are all exposed to the onslaught of environmental pollution on a daily basis and it is important that our skin has the ability to fight against the free radicals that lead to damage and irritation. We chose this complex as it helps to reduce redness instantly but also in the long term - something that I experience myself. I wanted our customers skin to feel soothed on application with any redness reduced. Teamed with other ingredients, this Botanical Calming Complex™ has performed exceptionally well in our Calming Serum." - Shelley Martin, Co-Founder & New Product Development Lead
Botanical Calming Complex™ Skincare Products
This targeted anti-redness serum was developed to calm, soothe, repair and protect the skin barriers, while instantly making the skin feel comfortable. Alongside Botanical Calming Complex™ it is formulated with:
Soothing Phytocomplex - proven to soothe, calm and reduce redness on the skin
Walnut Extract - a well known antioxidant proven to protect against daily environmental pollutants
Butchers Broom - a vasoconstrictor which helps promote microcirculation and reduce redness
Green Tea Extracts - a highly effective antioxidant that helps prevent cell damage caused by free radicals and reduce visible signs of ageing
Calming Serum 50ml
Regular price
Sale price
£43.00 GBP
Unit price
per
Save
Sold out
View full details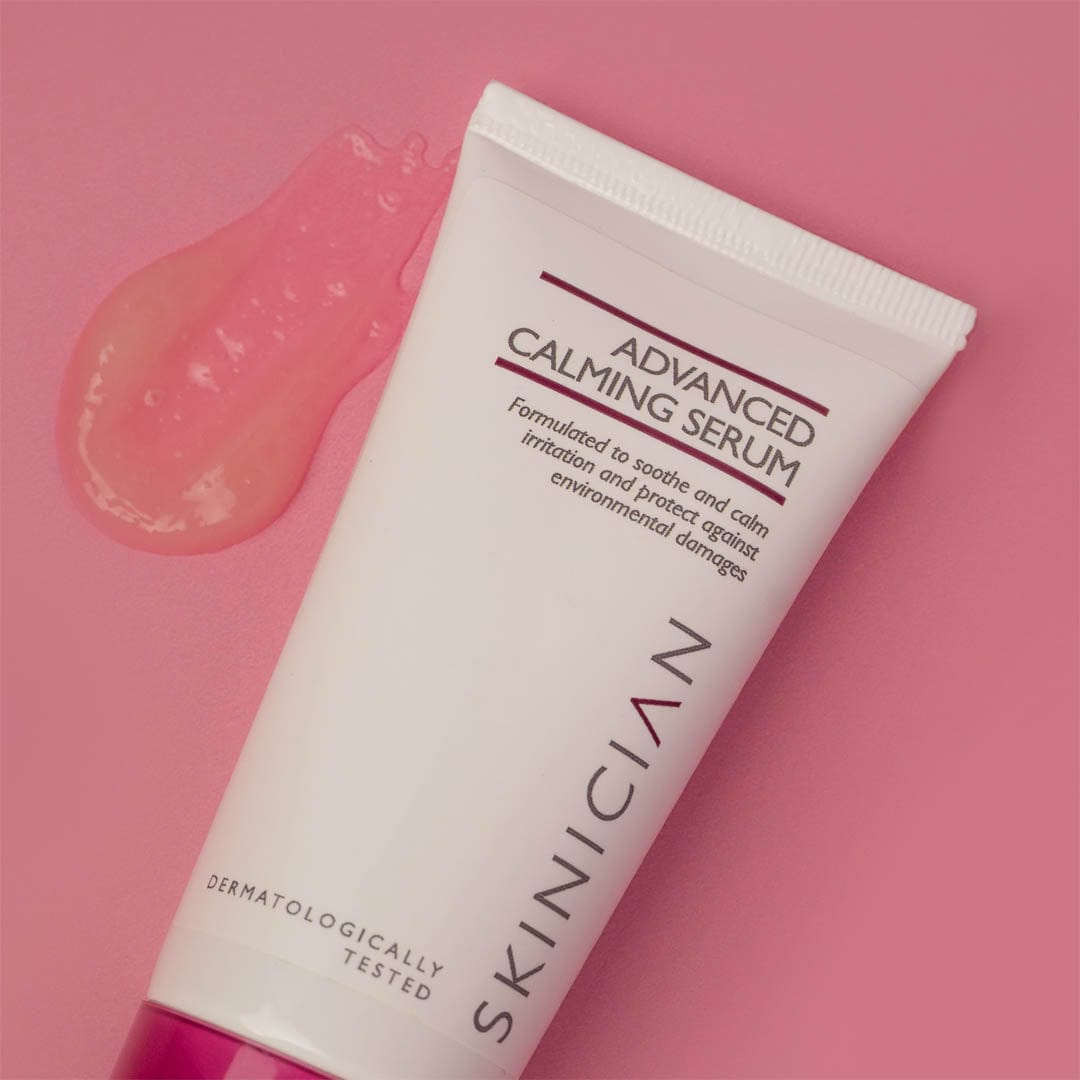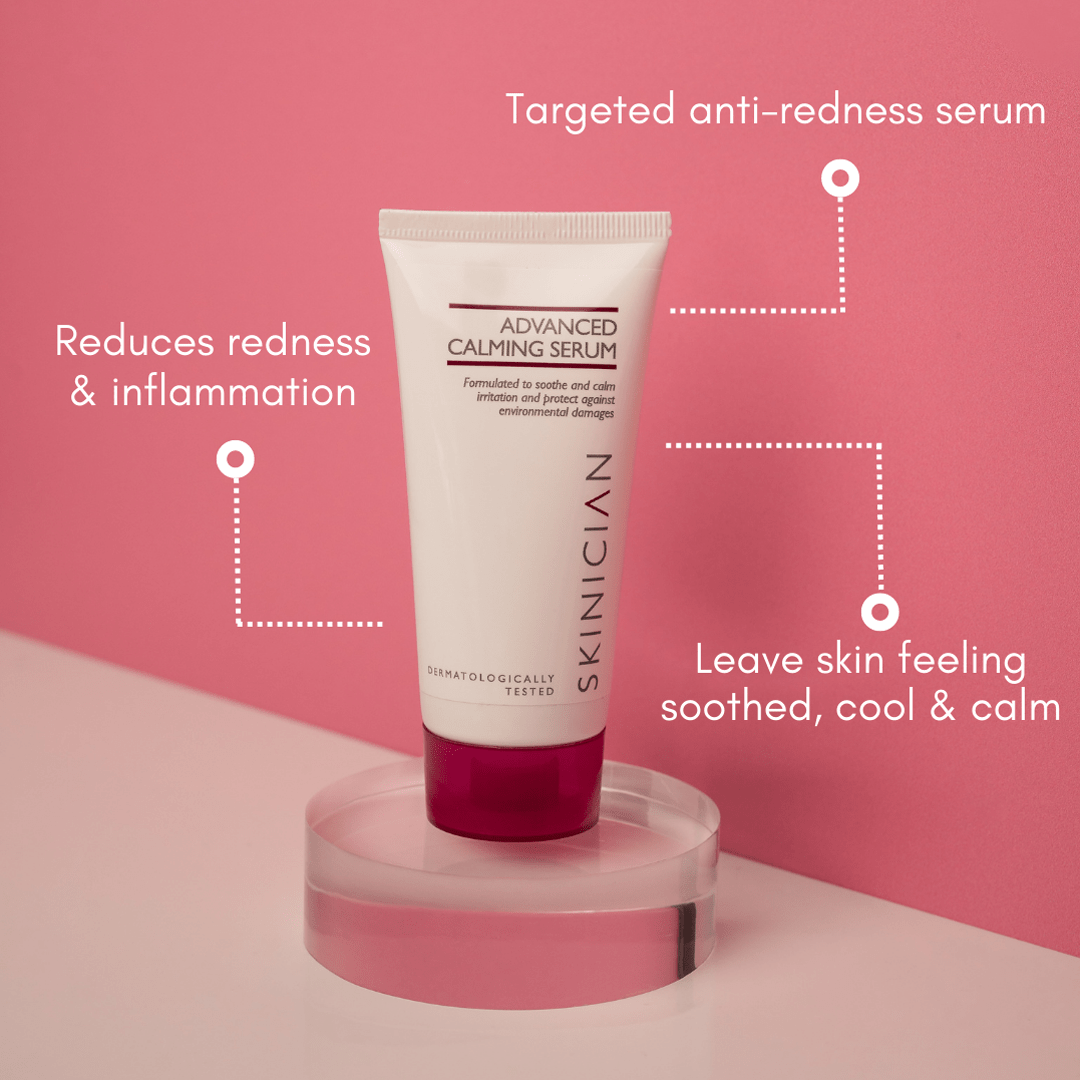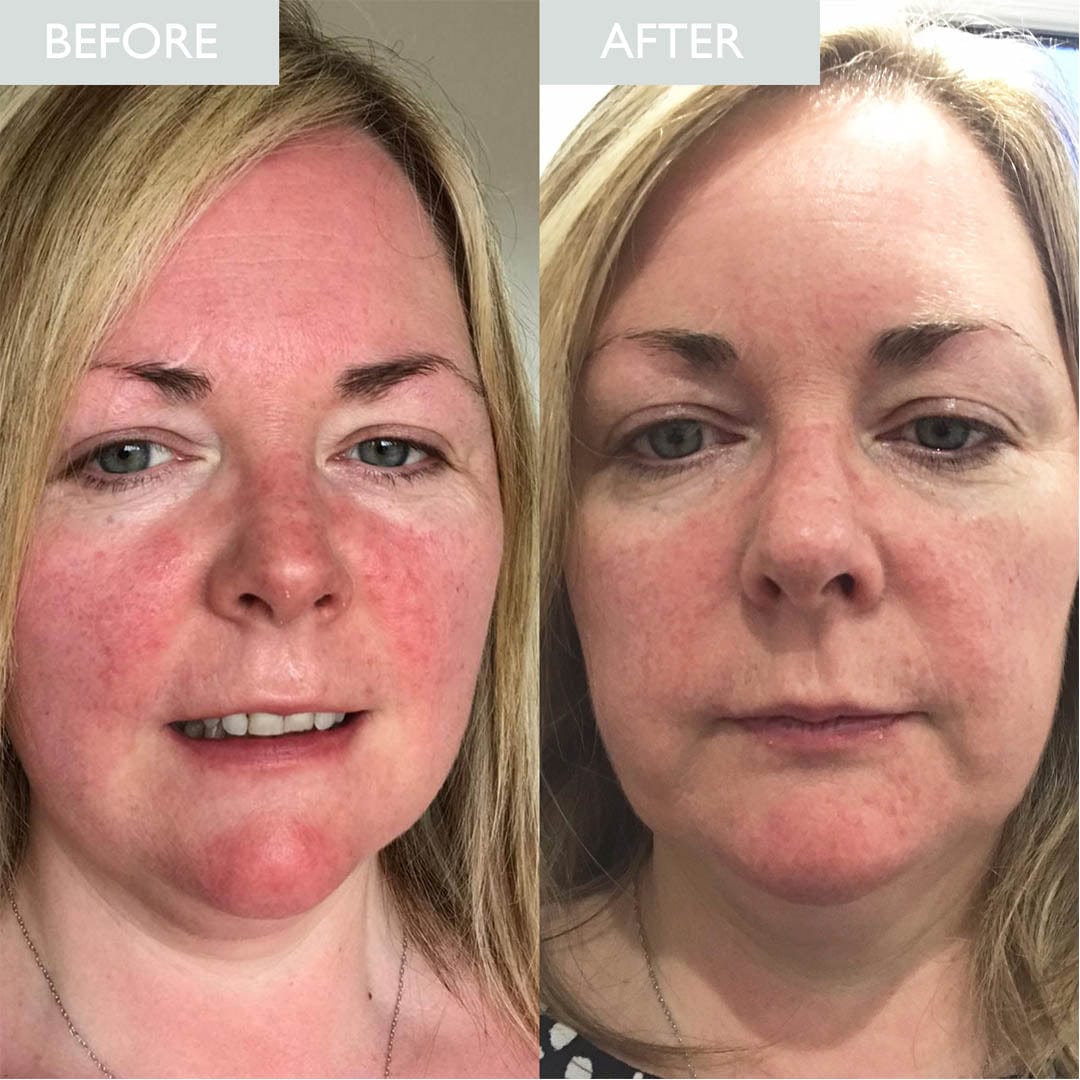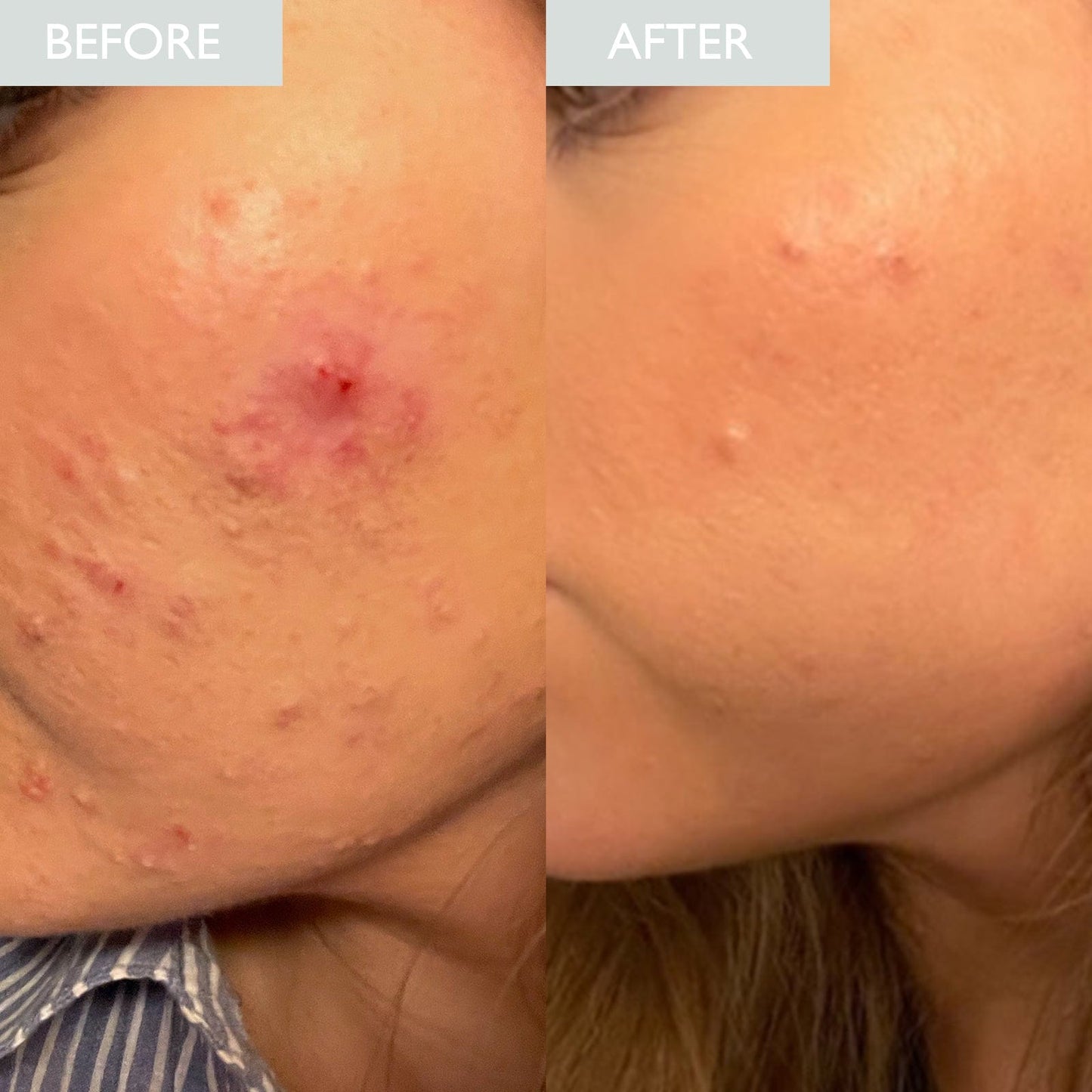 Before and After Using Botanical Calming Complex™
Take a look at the below image from customers who used our Calming Serum which is formulated with Botanical Calming Complex™:
Who Botanical Calming Complex™ Is Best For
Things to Consider Before Using Botanical Calming Complex™
This ingredient is unknown to have allergens, however we don't recommend use of our Calming Serum if you have a nut allergy as it contains Walnut extract.
We recommend using calming serum before your SPF on a daily basis.