What is Butcher's Broom?
Ruscus Aculeatus is an extract derived from a Mediterranean shrub more commonly known in the skincare world as Butcher's Broom. Butcher's Broom has great antioxidant properties and is proven as a venous vasoconstrictor i.e. it helps strengthen blood vessels to improve microcirculation. This makes Butcher's Broom a great ingredient for treating swollen, red skin.
Skin benefits of ​Butcher's Broom
Anti-redness
Butcher's Broom will help reduce redness by constricting blood vessels and capillaries. This will give a cooling and soothing effect on the skin
Anti-inflammatory
Butcher's Broom helps alleviate the symptoms of skin irritation by calming, soothing and conditioning skin
Astringent
Butcher's Broom helps to unclog pores and remove oiliness from the skin. This makes it good for treating acne and breakouts.
Antioxidant
Derived from nature, Butcher's Broom has great antioxidant benefits to protect skin against daily pollutants
Why We Use Ruscus Aculeatus Extract (Butcher's Broom)
"We chose Butcher's Broom for our Calming Serum as we wanted a multifunctional serum that treated a number of skin conditions such as redness, broken capillaries, rosacea and inflammation from acne or breakouts. Butcher's Broom is a great addition to the formula as its gets to work on the redness and irritation, offers protection and is good at keeping skin clear and smooth. It's great at calming skin redness, especially after UV exposure - something I personally experience often." - Shelley Martin, Co-Founder & New Product Development Lead
Butcher's Broom Skincare Products
Calming Serum 50ml
This targeted anti-redness serum is formulated with an extract of Butcher's Broom, walnut and a special botanical calming complex rich in antioxidants to repair and protect the skin barrier. It can be used to treat a number of issues such as acne breakouts, menopausal hot flashes, an allergic reaction – and even sunburn.
Regular price
Sale price
£43.00 GBP
Unit price
per
Save
Sold out
View full details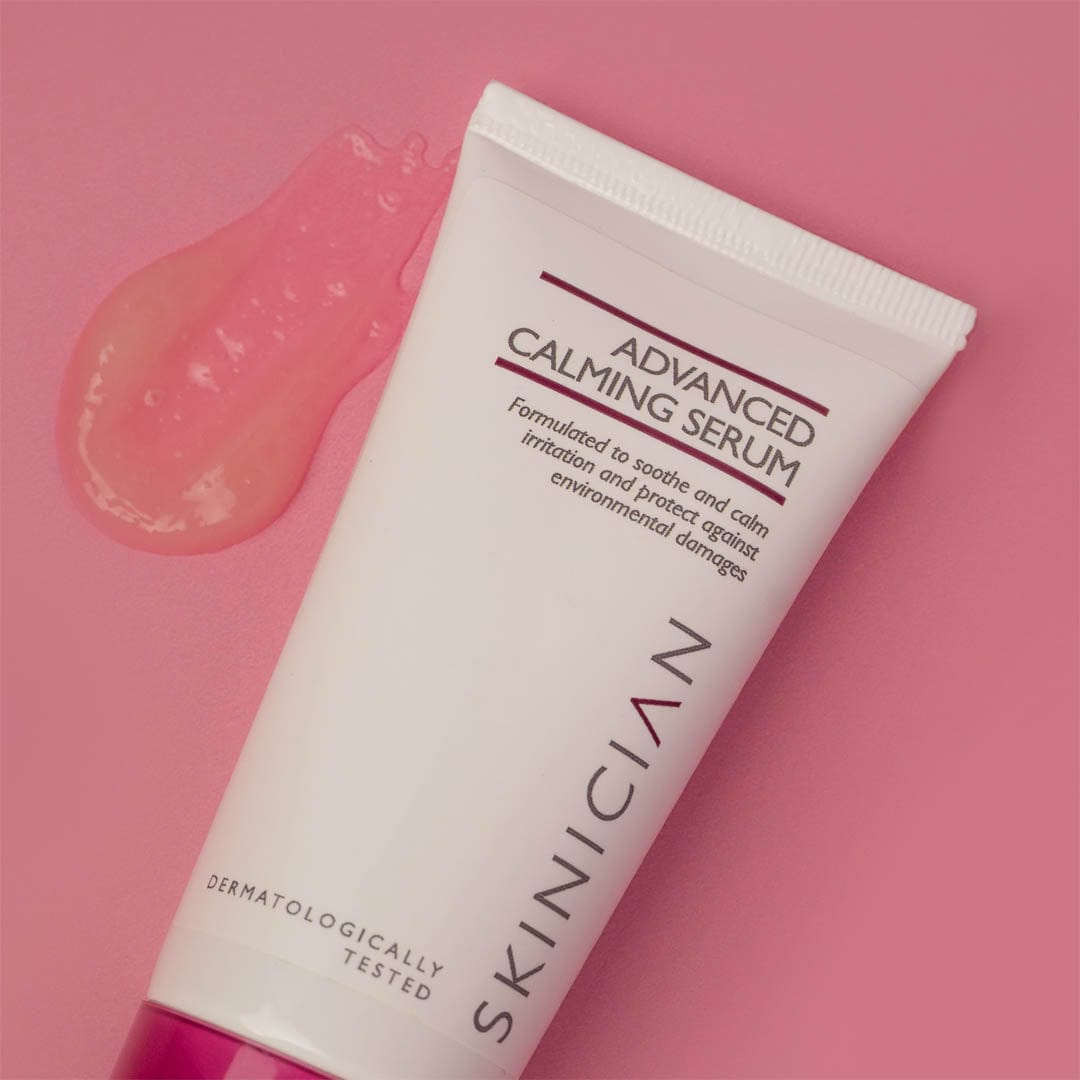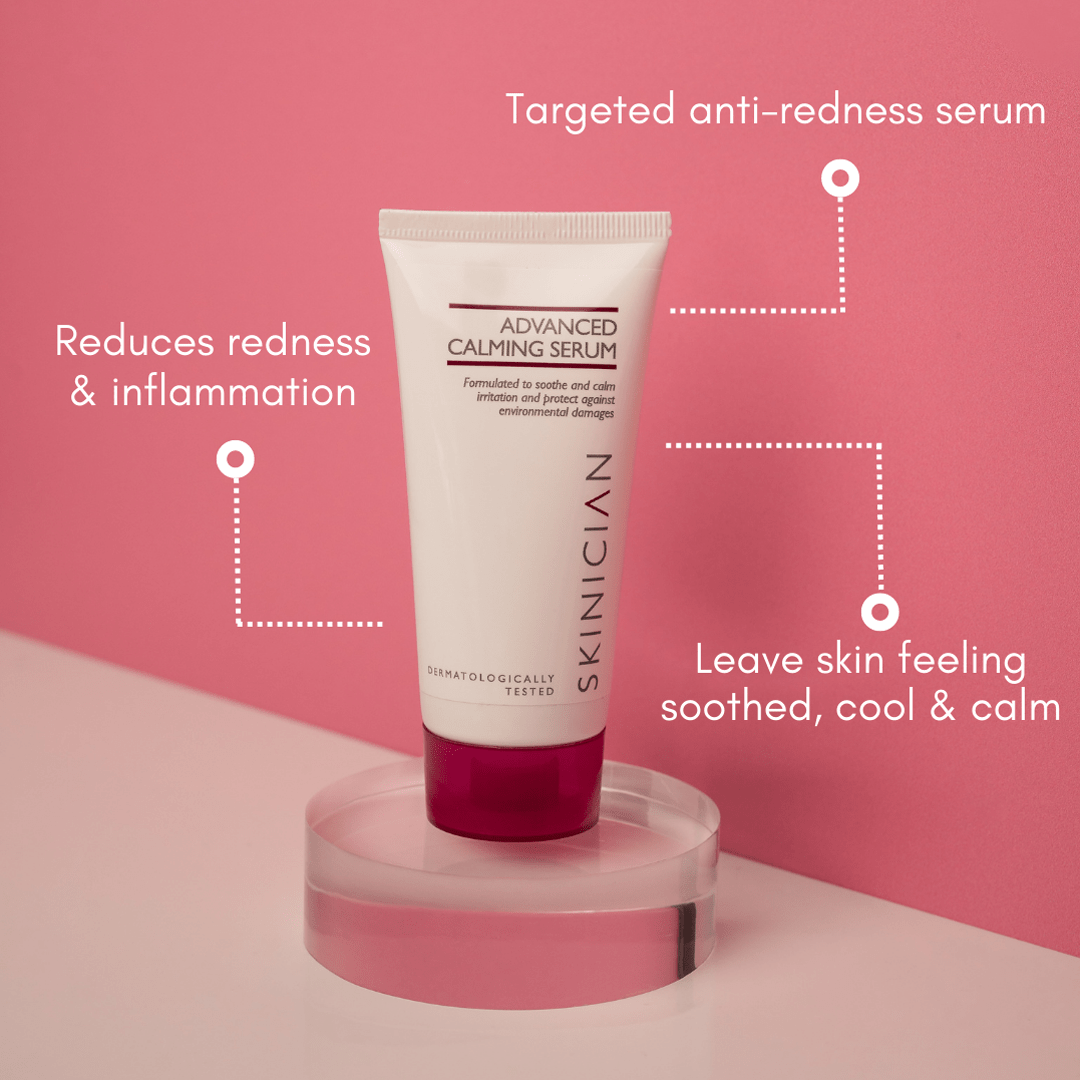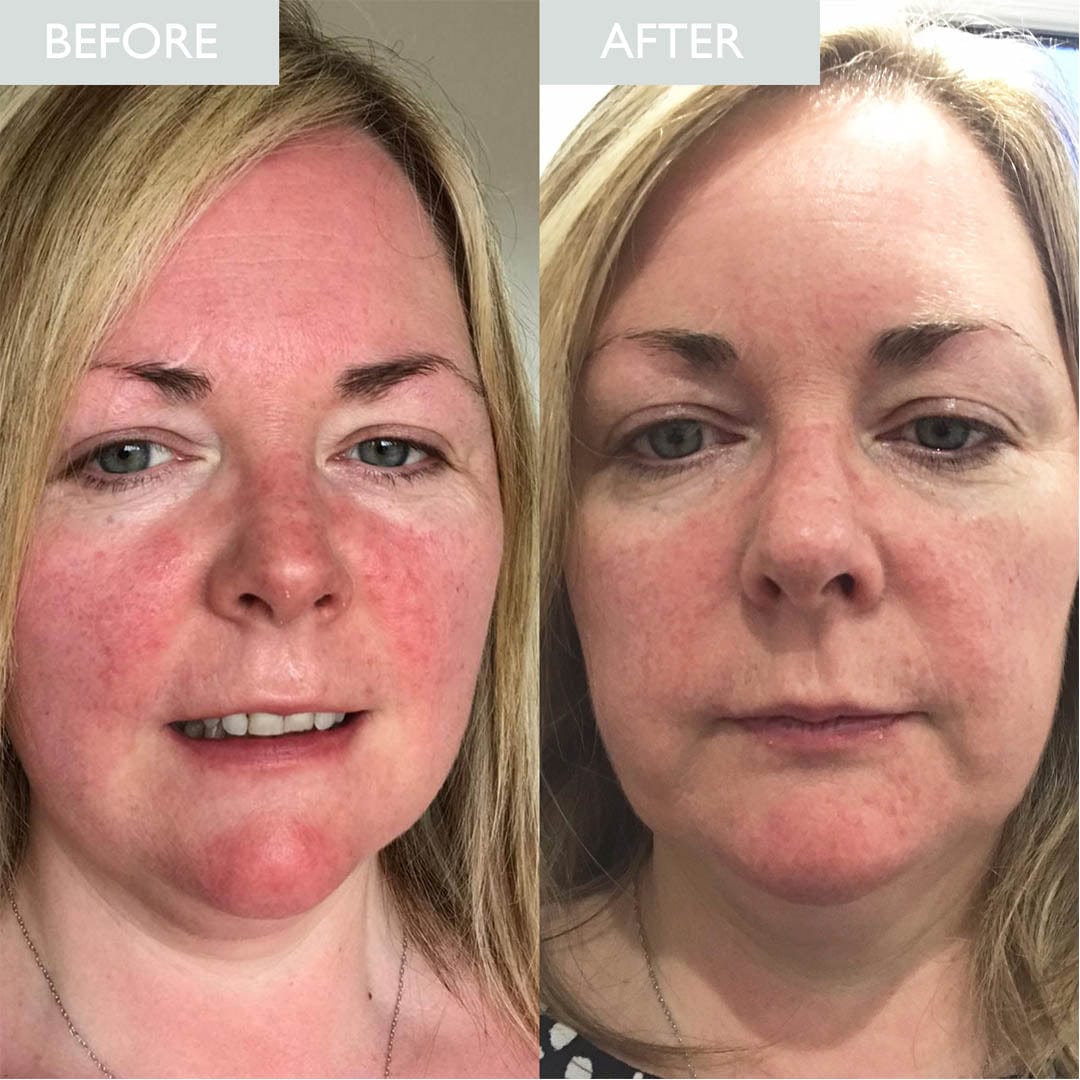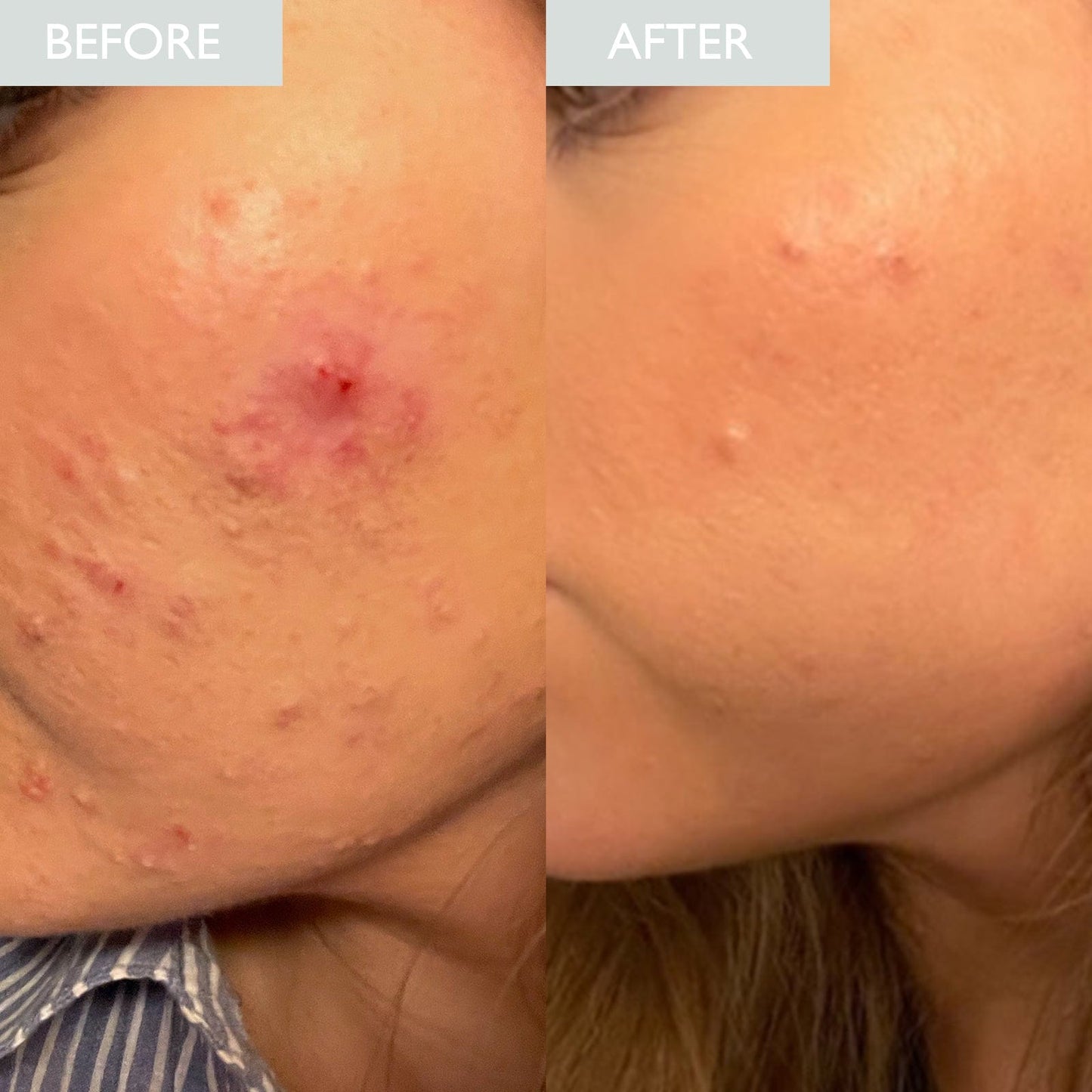 Who Butcher's Broom Is Best For
Suitable for all skin types including sensitive and senitized skin.
Acne suffers will benefit from Butcher's Broom as it will decongest pores, calm irritation and smooth skin. It will also benefit those with broken capillaries, swelling e.g. puffy eyes or high levels of redness.
Before and After Using Butcher's Broom
Take a look at some of our real before and afters taken by customers who used SKINICIAN Calming Serum containing Butcher's Broom: