What is Advanced Lifting Complex™
Advanced Lifting Complex is a water soluble complex that increases skin tone to firm skin and reduce slackness. This unique blend consists of Aqua (water), Glycerin, Lecithin, Caffeine and Palmitoyl Carnitine.  Each ingredient provides benefit to the skin and together the blend is innovative and highly effective for providing instant visible results on signs of skin ageing.
Skin benefits of Advanced Lifting Complex™
This product provides an immediate smoothing effect on the décolleté and facial area, results can be seen within 15 minutes
Proven to increase skin firmness by 19.7% within 28 days
Proven to provide 24% more elasticity within 28 days
Proven to provide 43% more skin tonus within 28 days
Proven to decrease skin roughness by 24% within 28 days
Overall a study of women proved that after 28 days skin was 73% more tonus, 78% firmer, 85% less sack
Why We Use Advanced Lifting Complex™
"We as consumers want to see visible improvements in smoothing fine lines instantly, while knowing that an ingredient can work longer term to strengthen and promote skin firmness. A win-win for all ages and genders, in ageing and protecting our skin, Advanced Lifting Complex™ is an innovative multi-tasker that produces powerful results for our clients and customers." - Shelley Martin, Co-Founder & New Product Development Lead
Acetyl Dipeptide-1 Cetyl Ester Skincare Products
Advanced Firming Serum has been formulated with a host of exciting and clinically proven ingredients to work in synergy with our Advanced Lifting Complex™ to target signs of ageing and deliver a smoothing effect, while boosting hydration and strengthening the skin's barrier.
Acetyl Dipeptide-1
A peptide engineered to boost fibrillin and elastin production, increasing firmness. Clinically proven to reduce skin sagging by over 43% and increase skin firmness by over 28% 
Vegetable Collagen
A natural humectant that intensely hydrates dry skin, helps to strengthens the skin's outer layers by preventing water loss via film forming properties, a key component of skin
Glycerin
A highly effective ingredient used for many years in the skincare world for hydrating and softening skin
Green Tea
Has anti-inflammatory and antioxidant properties that protect the skin
The advanced firming serum provides a perfect base before applying makeup, it will smooth fine lines instantly and work longer term on boosting skin radiance and hydration.
Firming Serum 50ml
Regular price
Sale price
£53.50 GBP
Unit price
per
Save
Sold out
View full details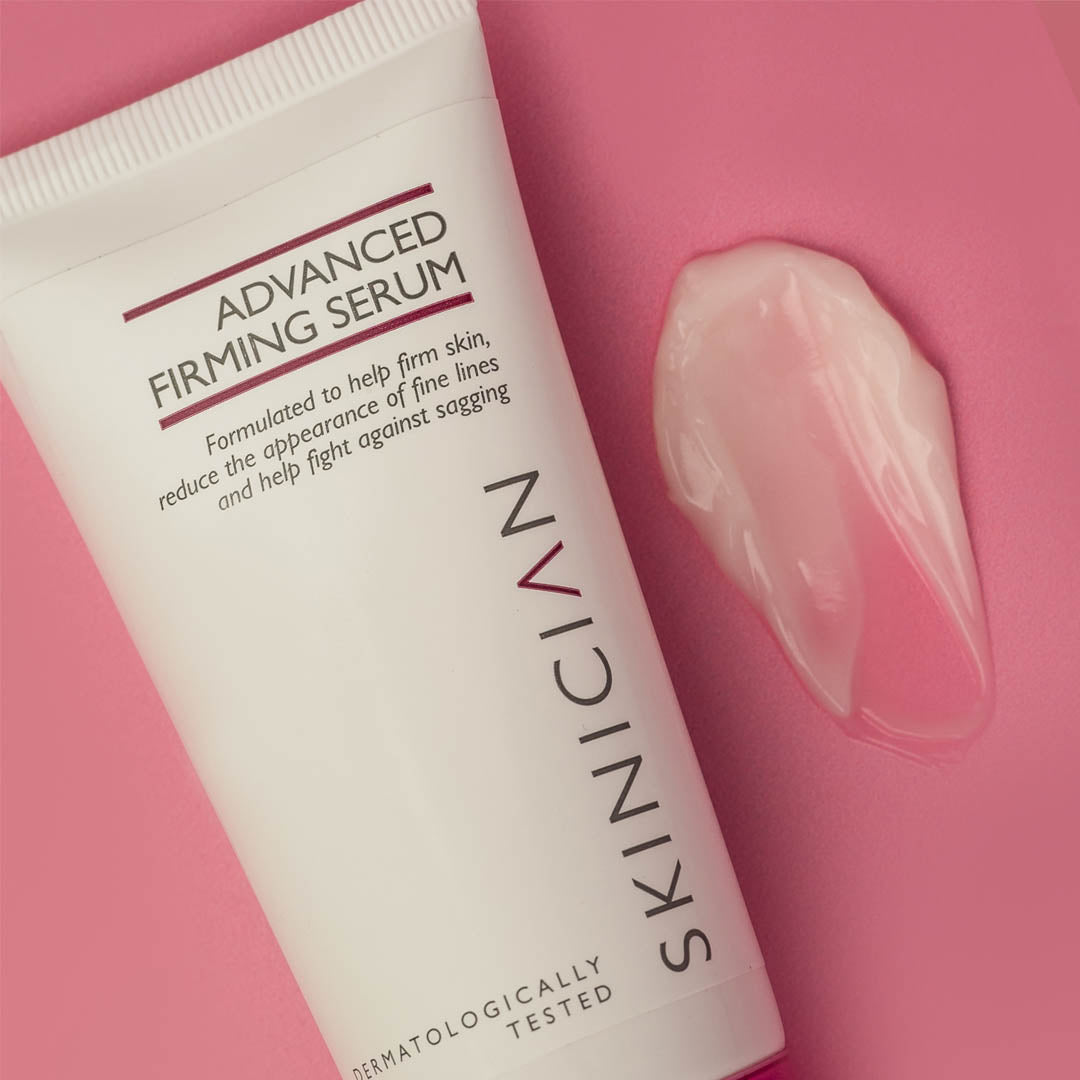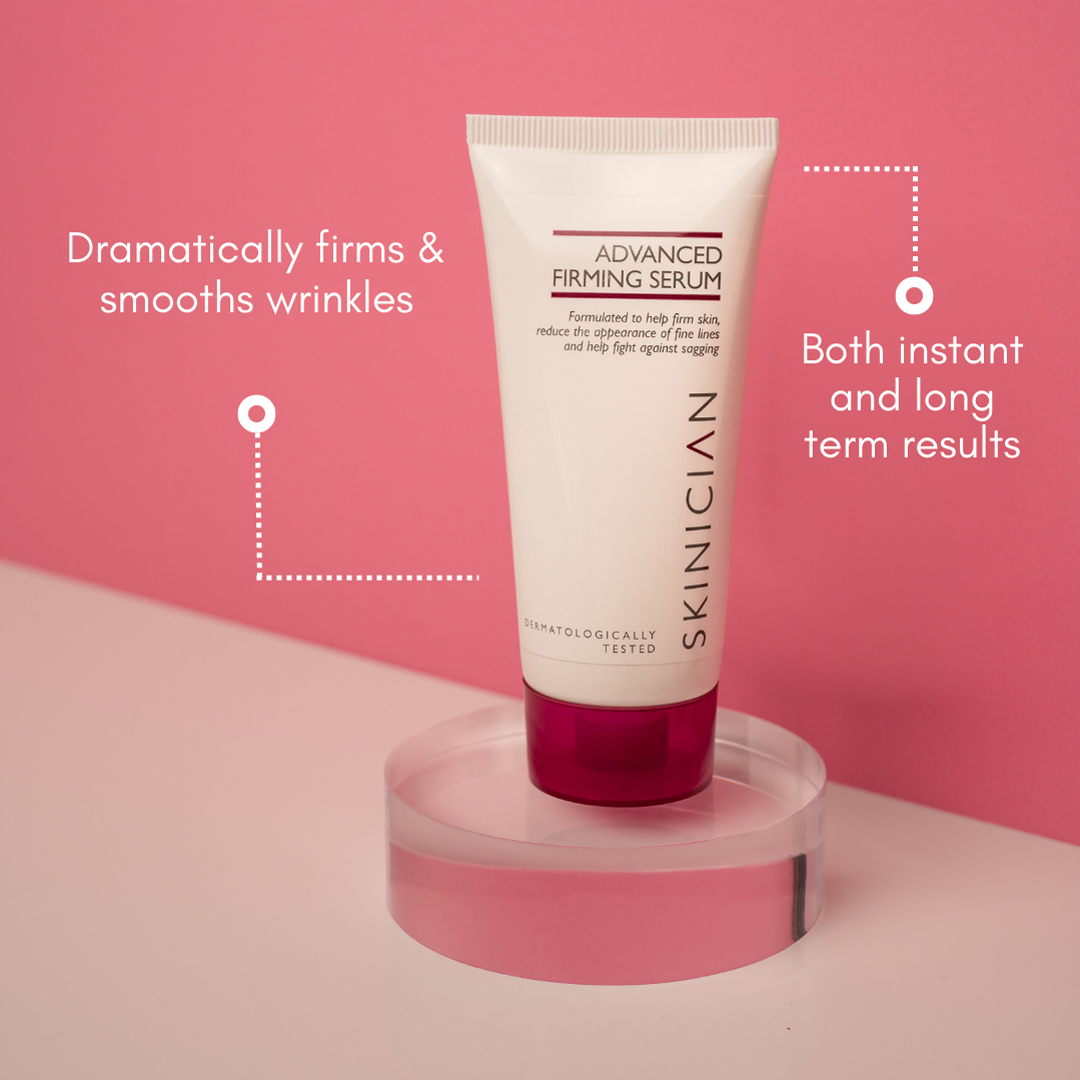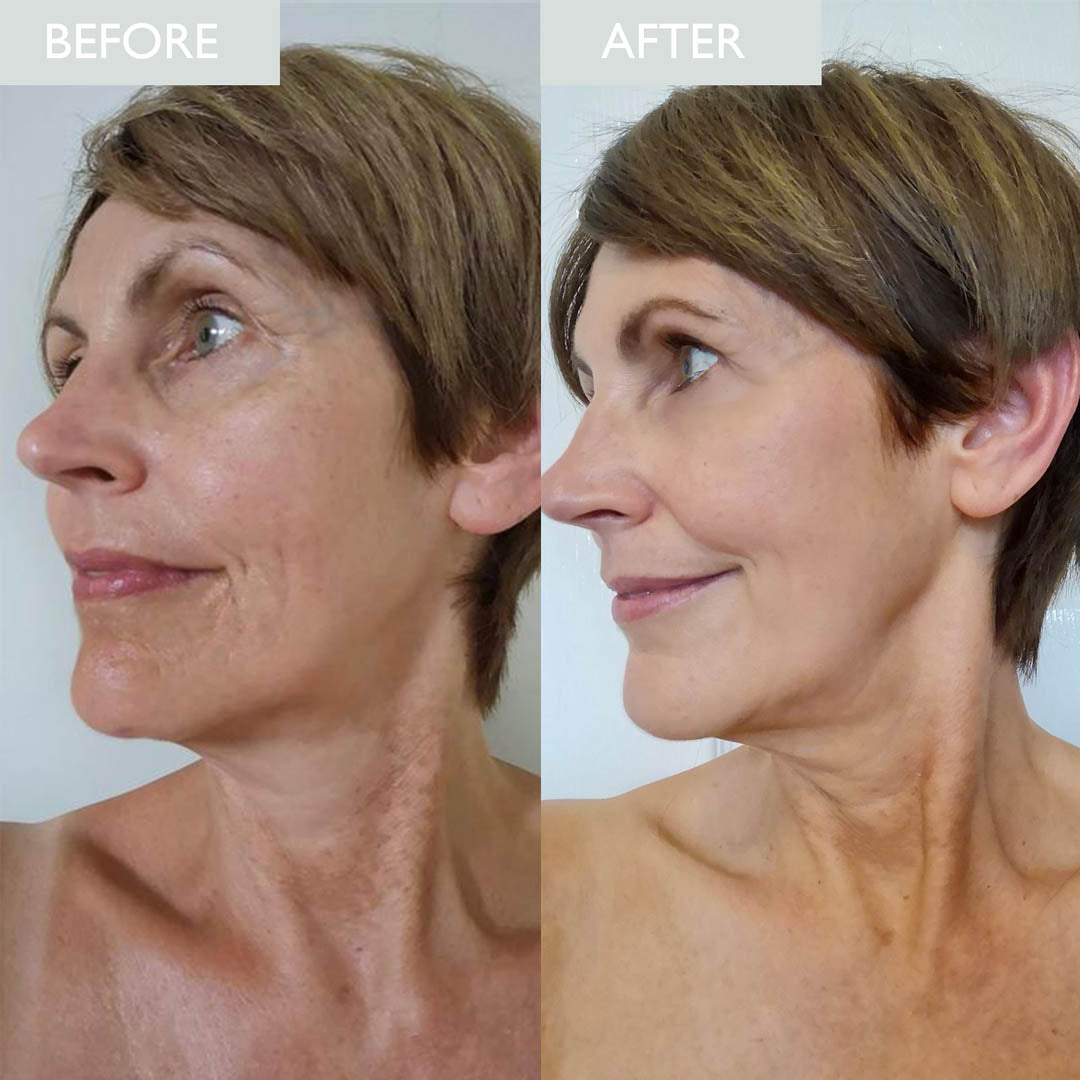 Who Advanced Lifting Complex™Is Best For
Those with sagging skin, fine lines and wrinkles, dry or dehydrated skin and hormonal skin that may be losing collagen rapidly. We believe this ingredient is an excellent choice for all skin types.
Before and After Using Using Advanced Lifting Complex™
Take a look at some of our real before and afters taken by customers who used our Firming Serum which is formulated with Advanced Lifting Complex™: