Skincare Products for Oily Skin on the Face
Finding the right skincare for your oily skin isn't always easy. But we can solve that with products that mattify & soak up excess oil. Keep scrolling to learn more!
Navigating life with oily skin can sometimes feel daunting. Excess shine, frequent breakouts, and a persistently greasy feel can take a toll on your self-confidence.

The struggle to maintain a healthy balance between skin hydration and oil production might seem overwhelming at times.

But don't worry; it's not just you. Many of us face this battle daily.

The good news? It needn't be like this forever.
With a little patience and the right skincare routine for your face, including carefully selected products formulated in a way to mattify skin and reduce that excess oil production, you can reduce the issues associated with excessive oil production.

Whether you're suffering from an oily face all over or have specific oily areas such as an oily t-zone, oily eyelids, or forehead, you can take control and mattify shine.

At Skinician, we are committed to providing multi-functional skincare solutions that tackle a range of skin concerns, including excessive oiliness. Our specially formulated products aim to control oil production while ensuring your skin remains nourished and healthy.

With the correct routine and targeted skincare products, you can transform your skin, boost your confidence, and truly feel like your best self.
BEST FACE PRODUCTS FOR OILY SKIN
Your three essential products for an oily face are your cleanser, toner, and moisturiser. Below are our top picks for oily skin.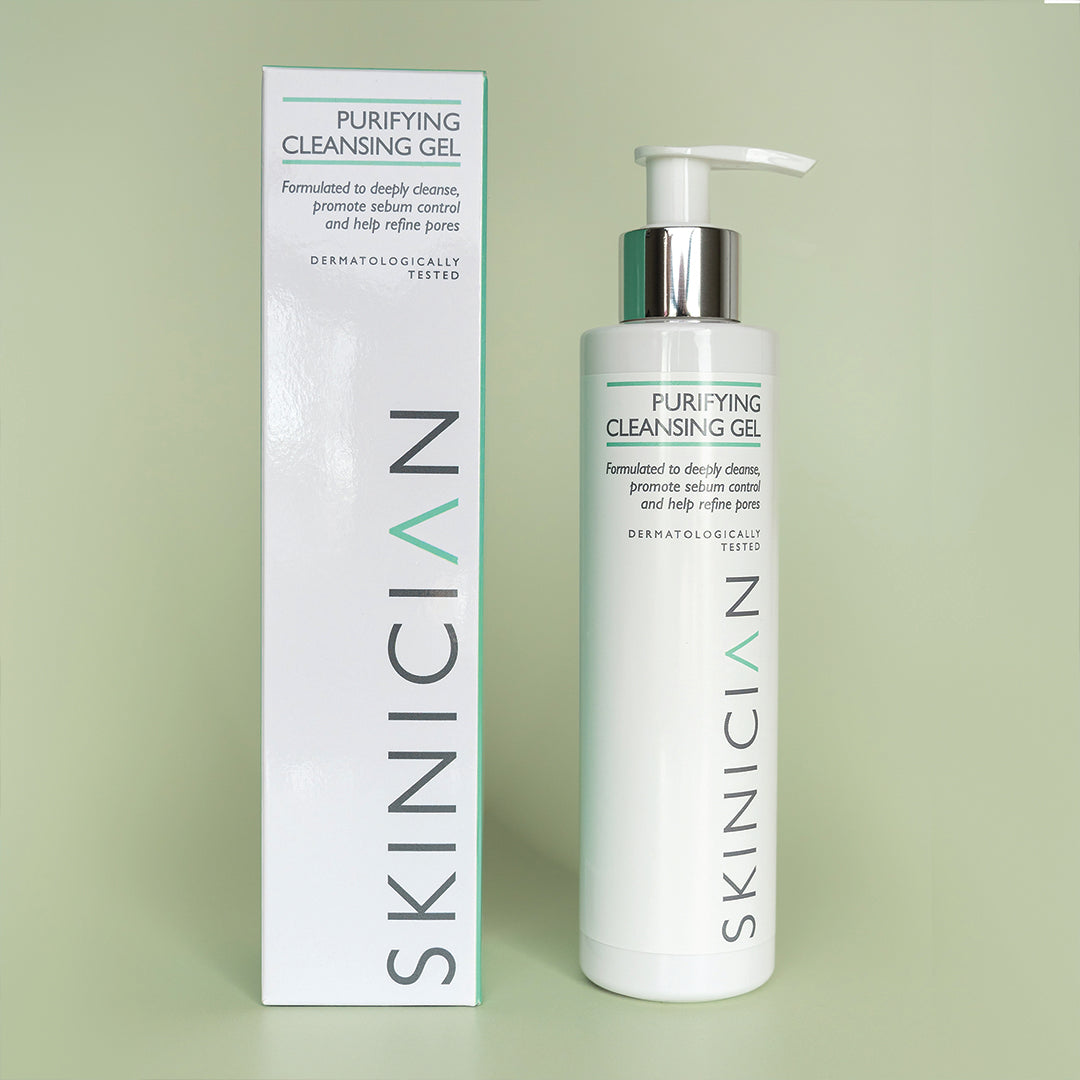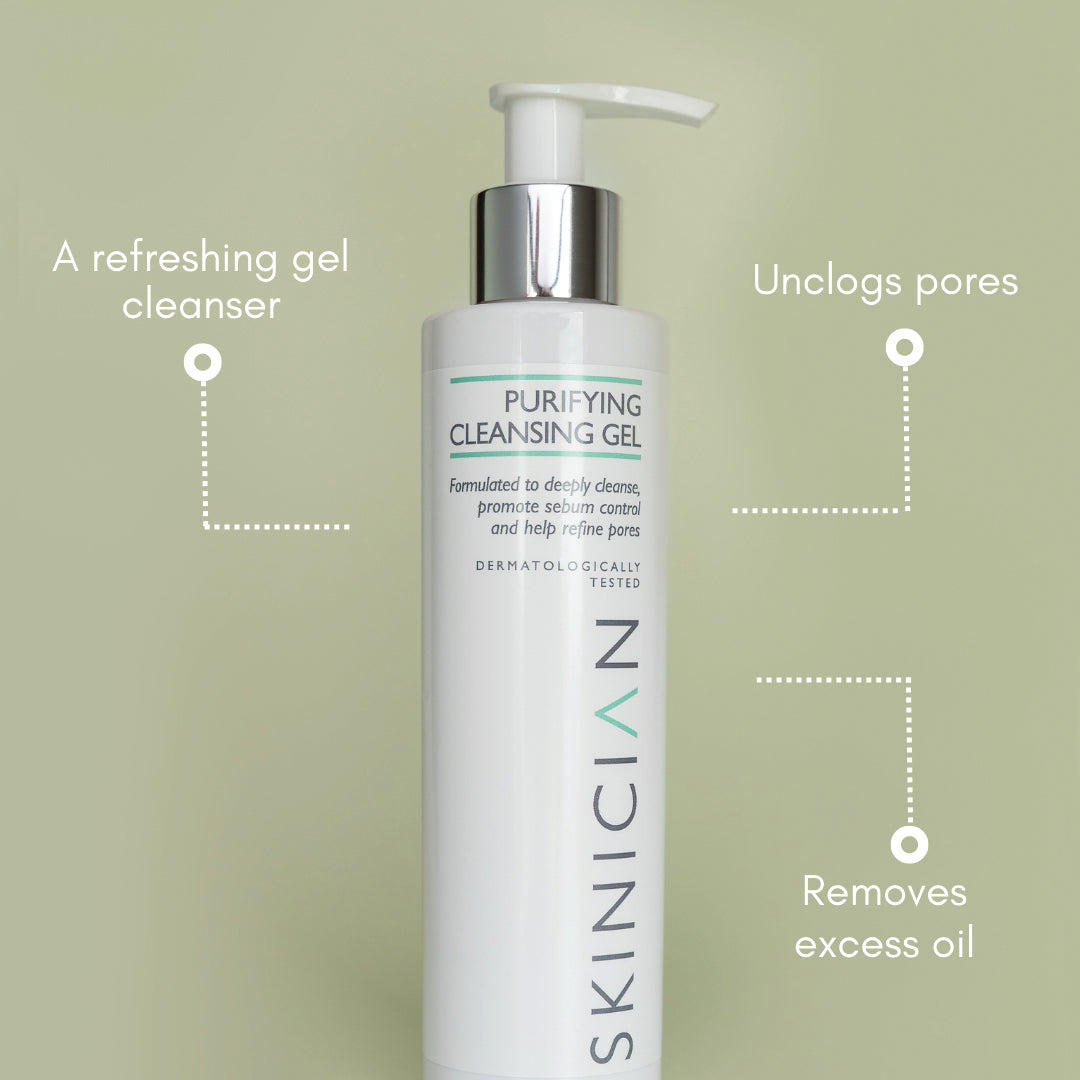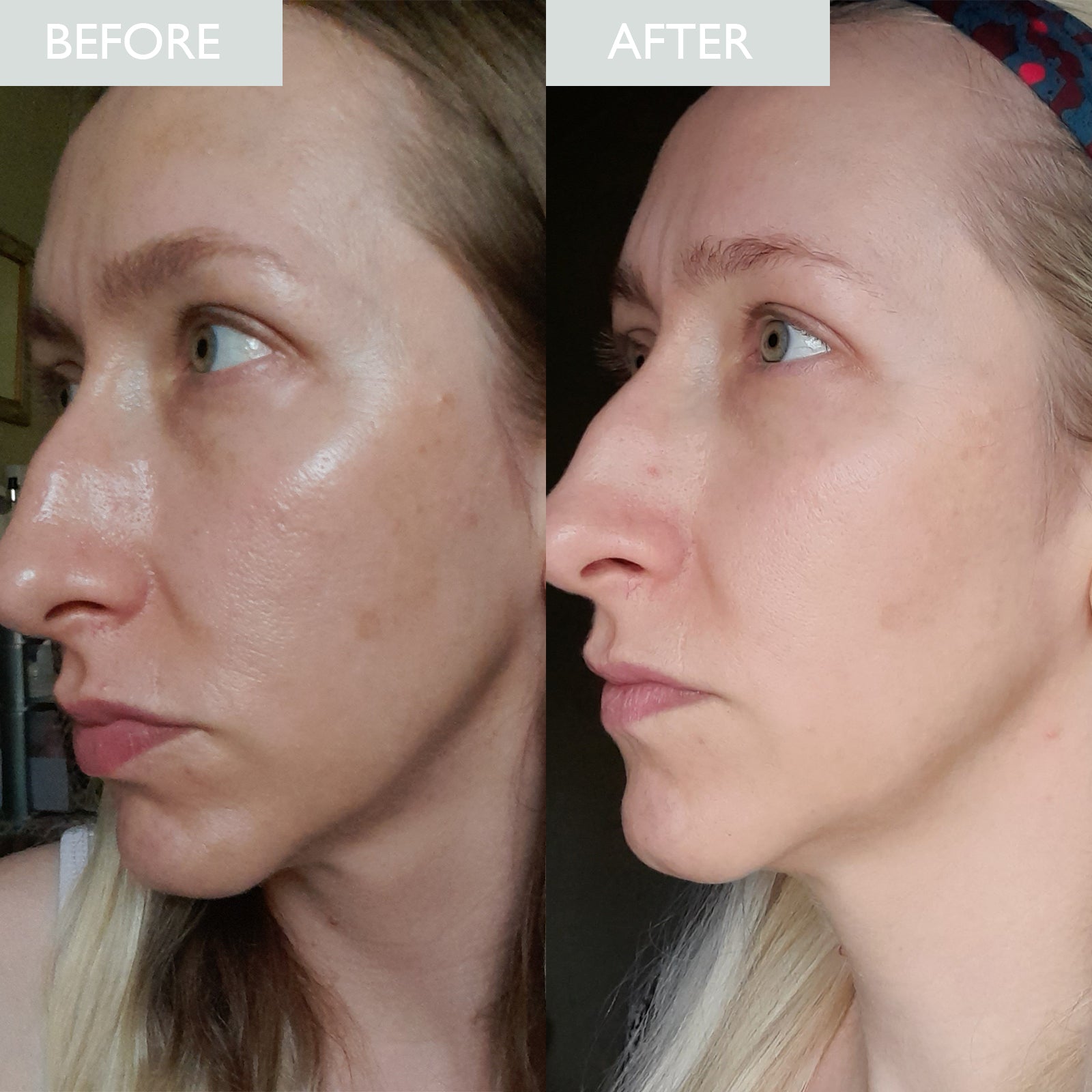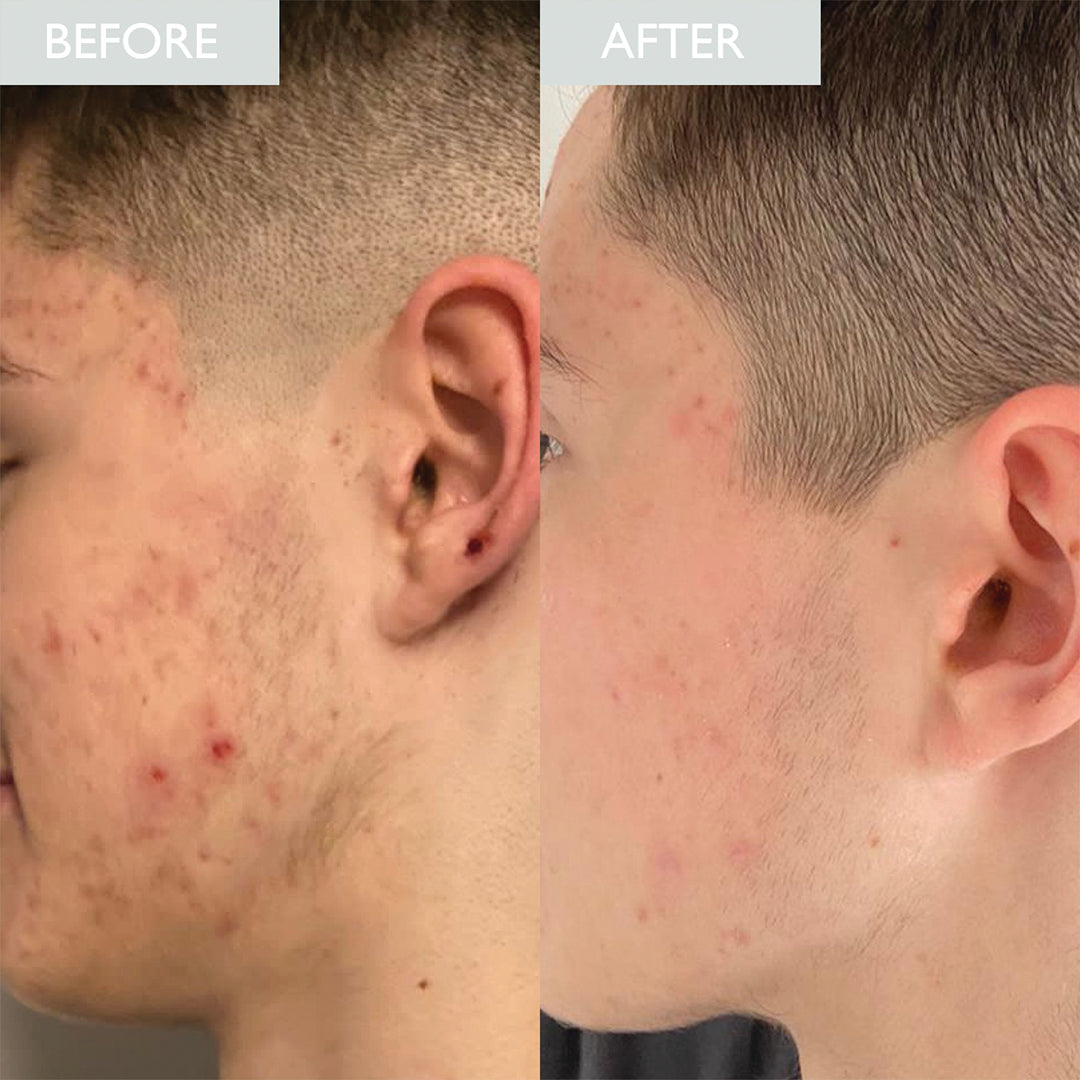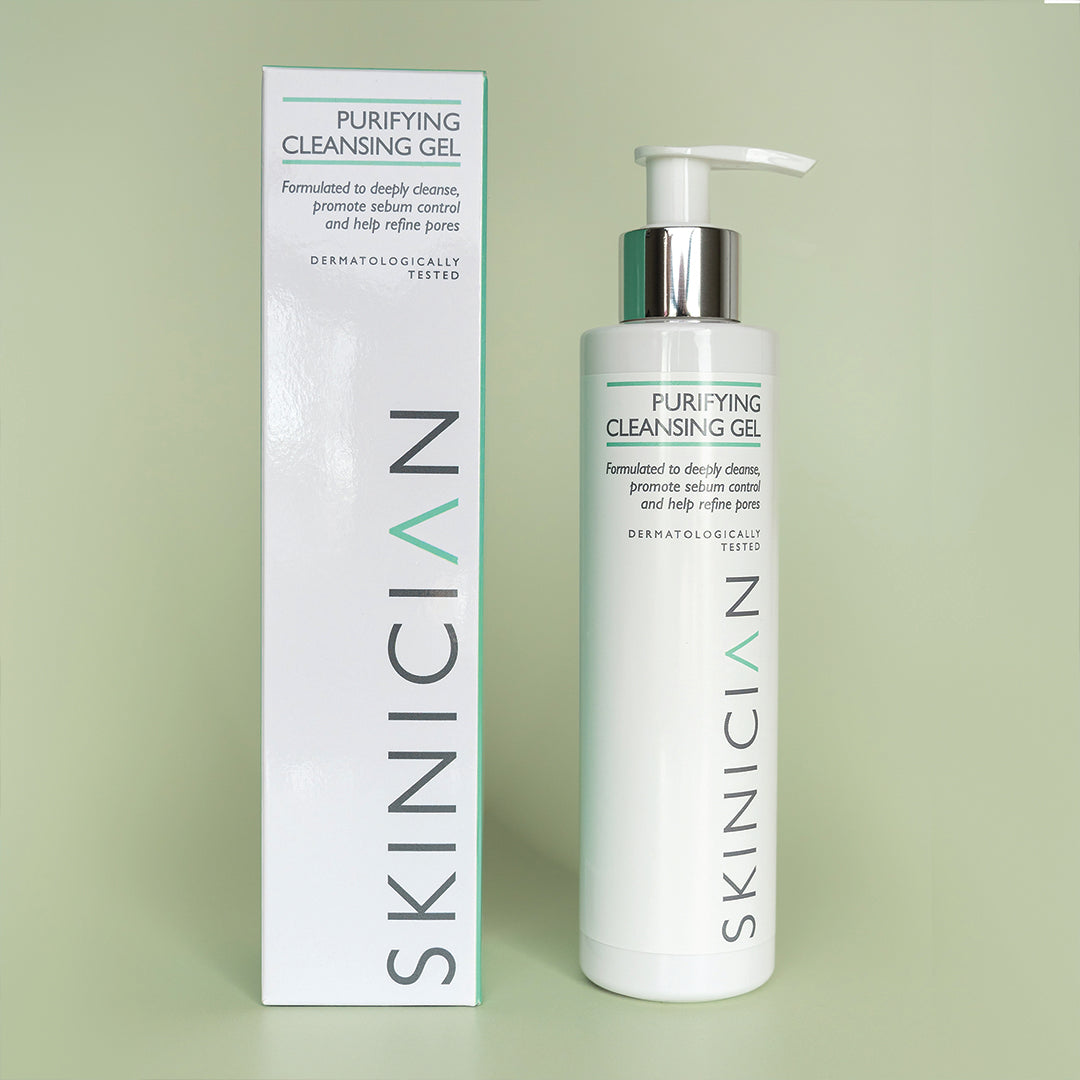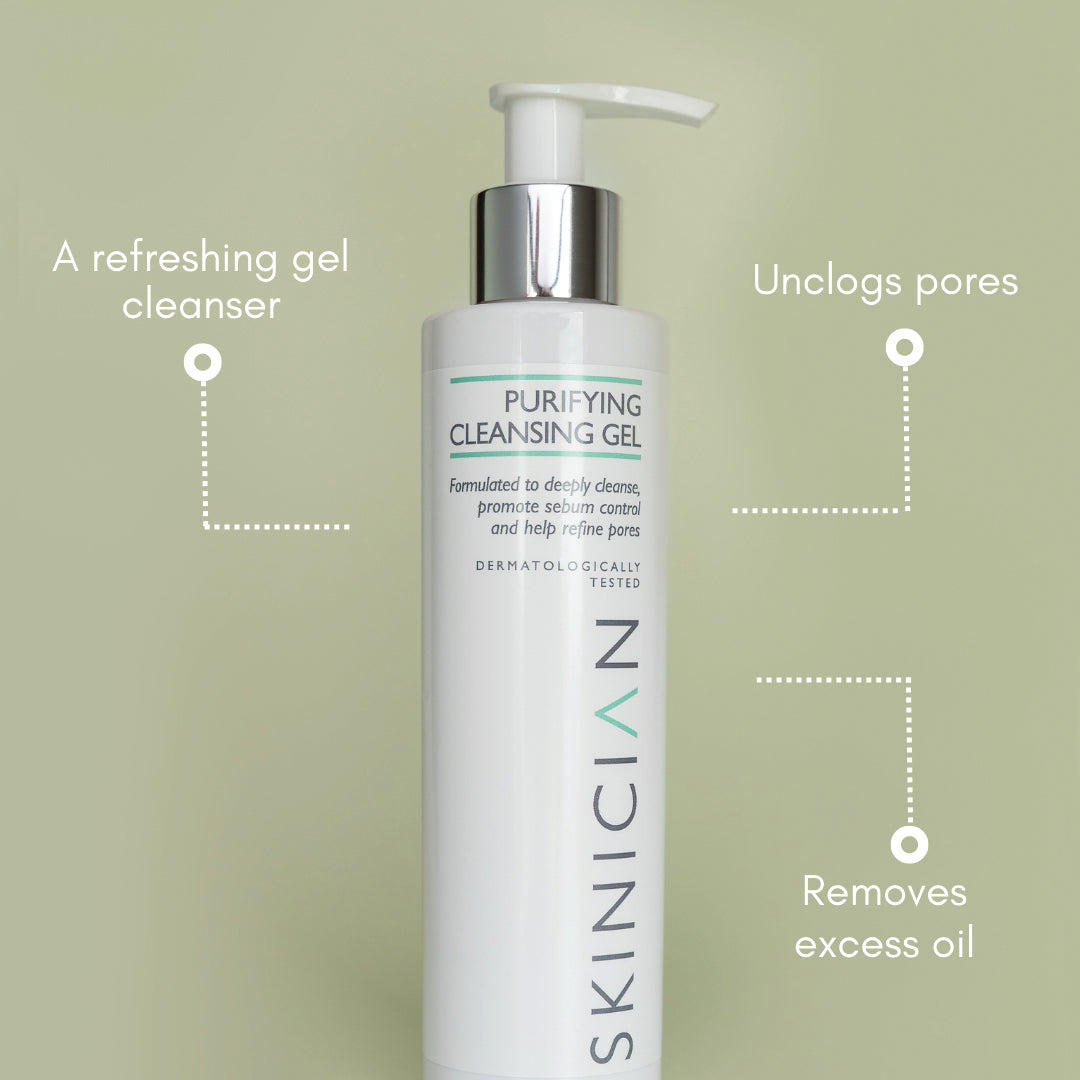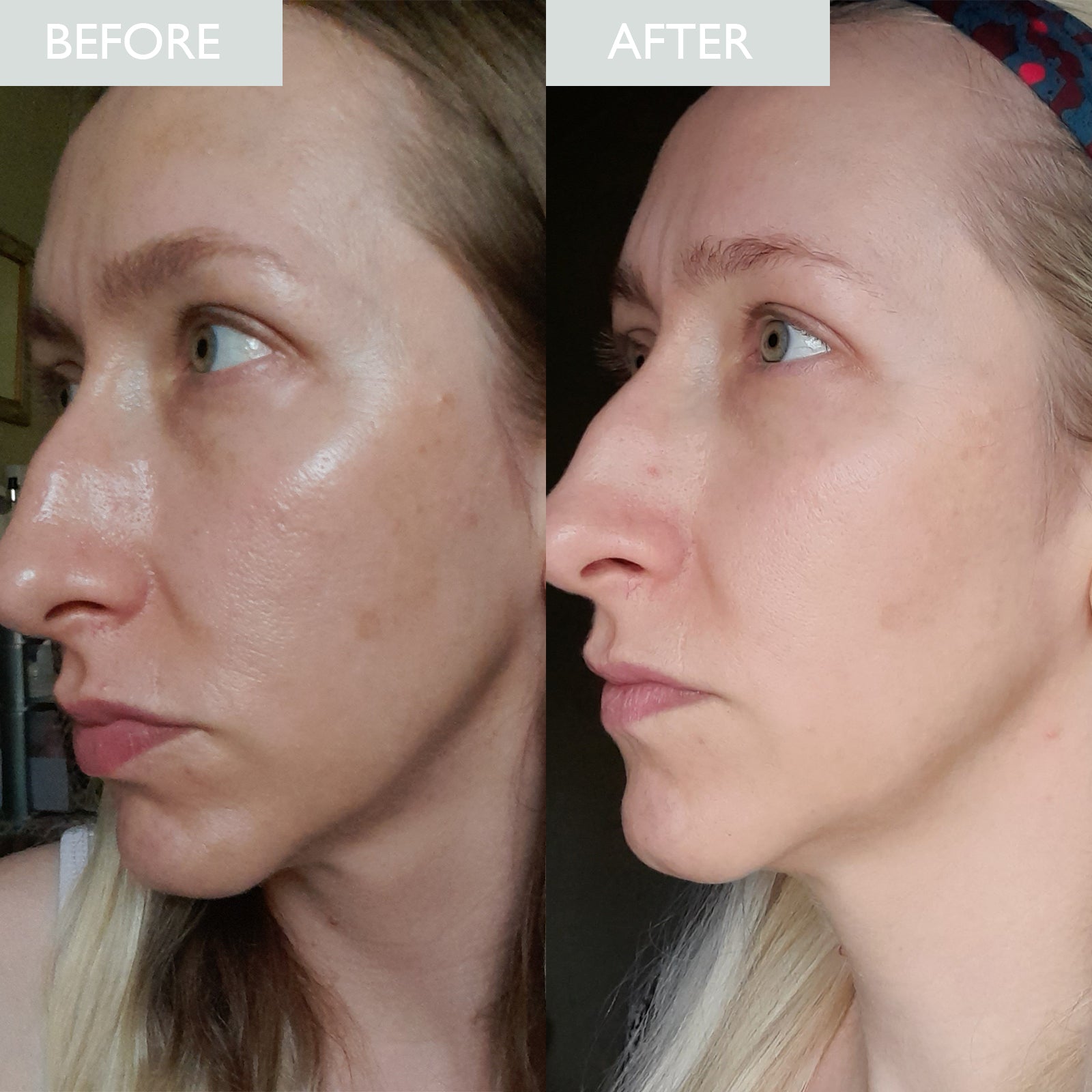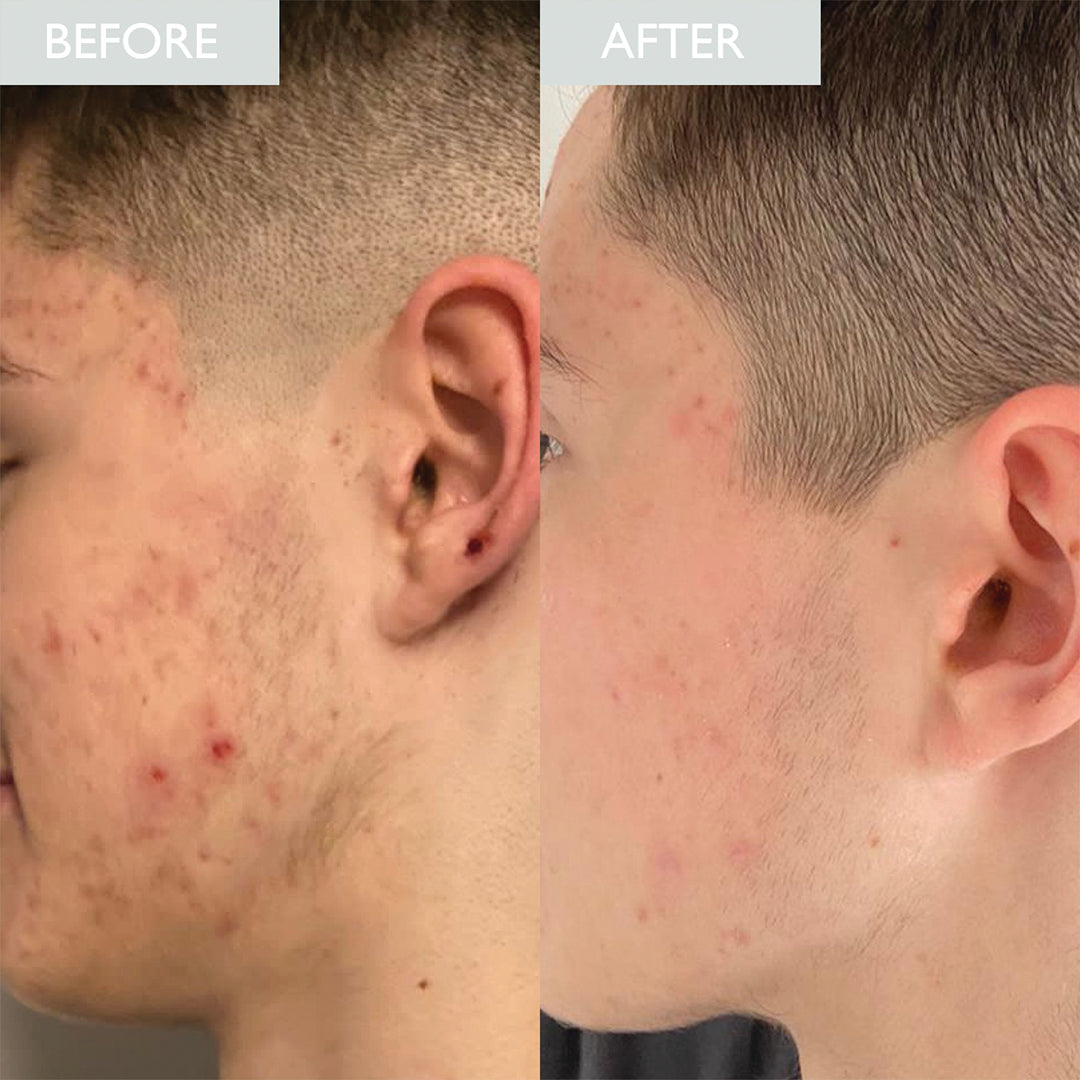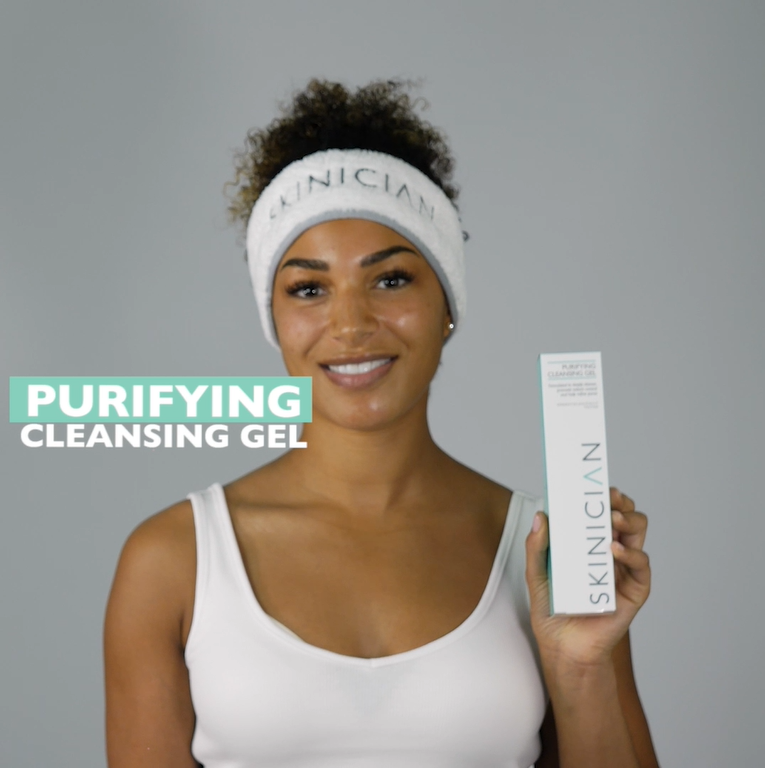 Purifying Cleansing Gel 200ml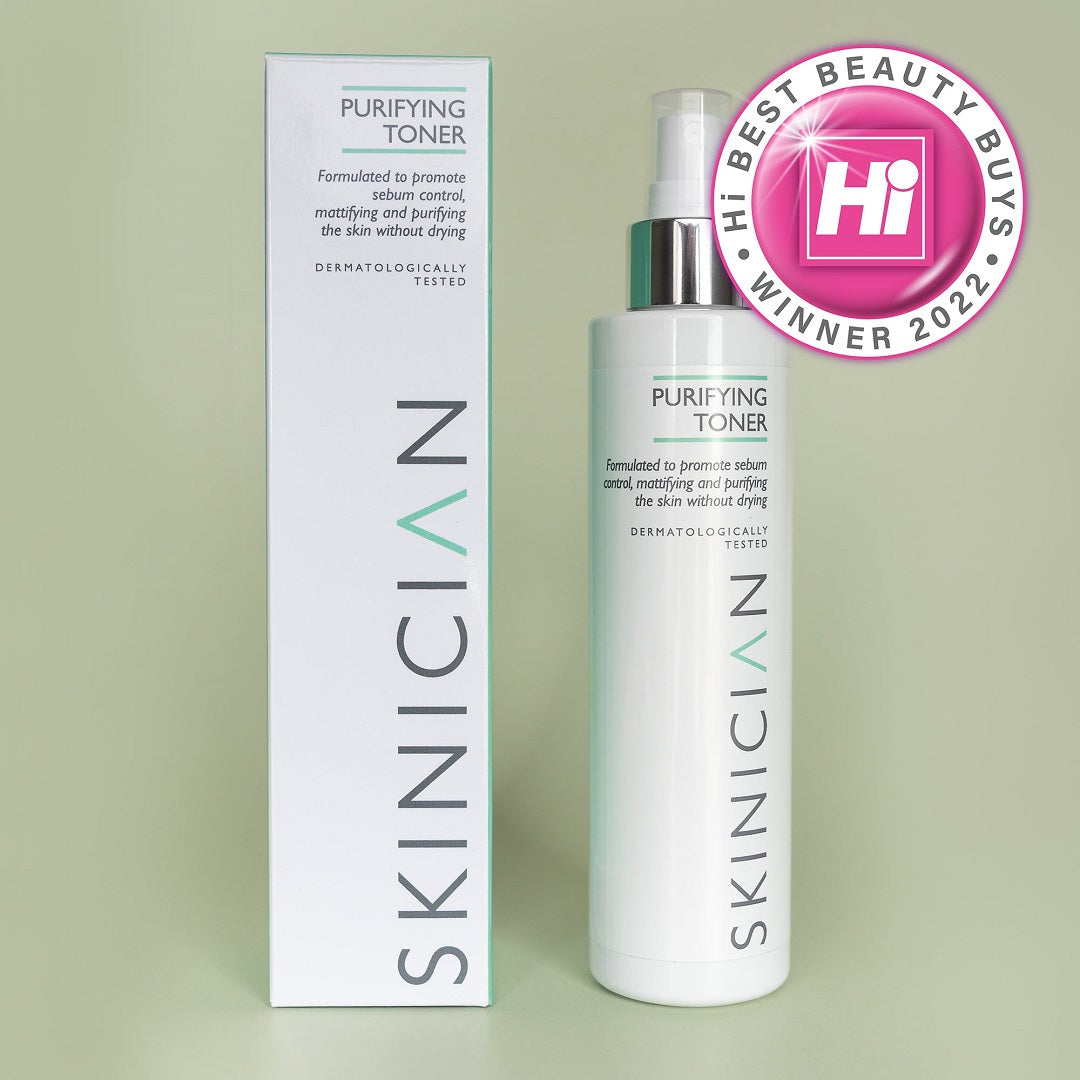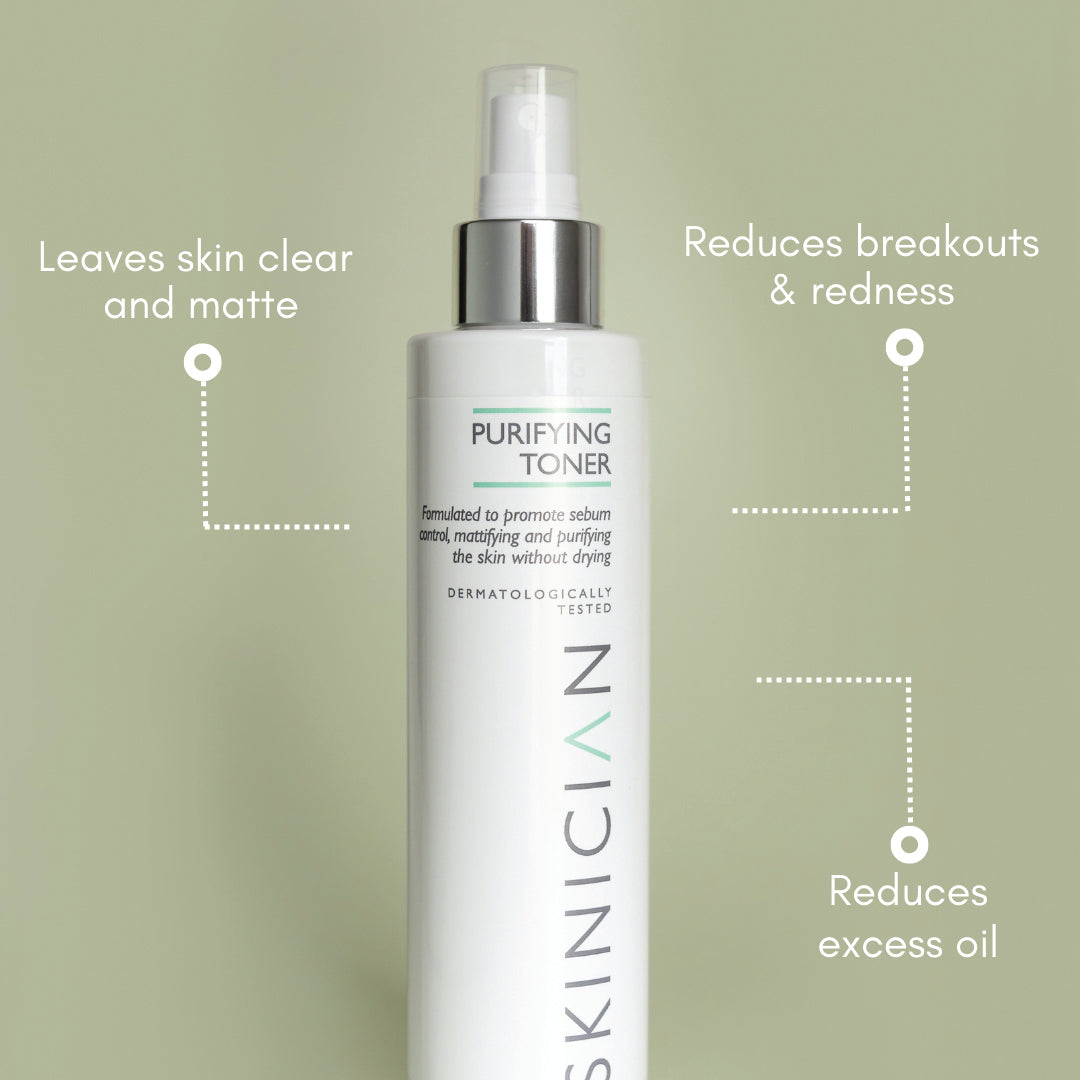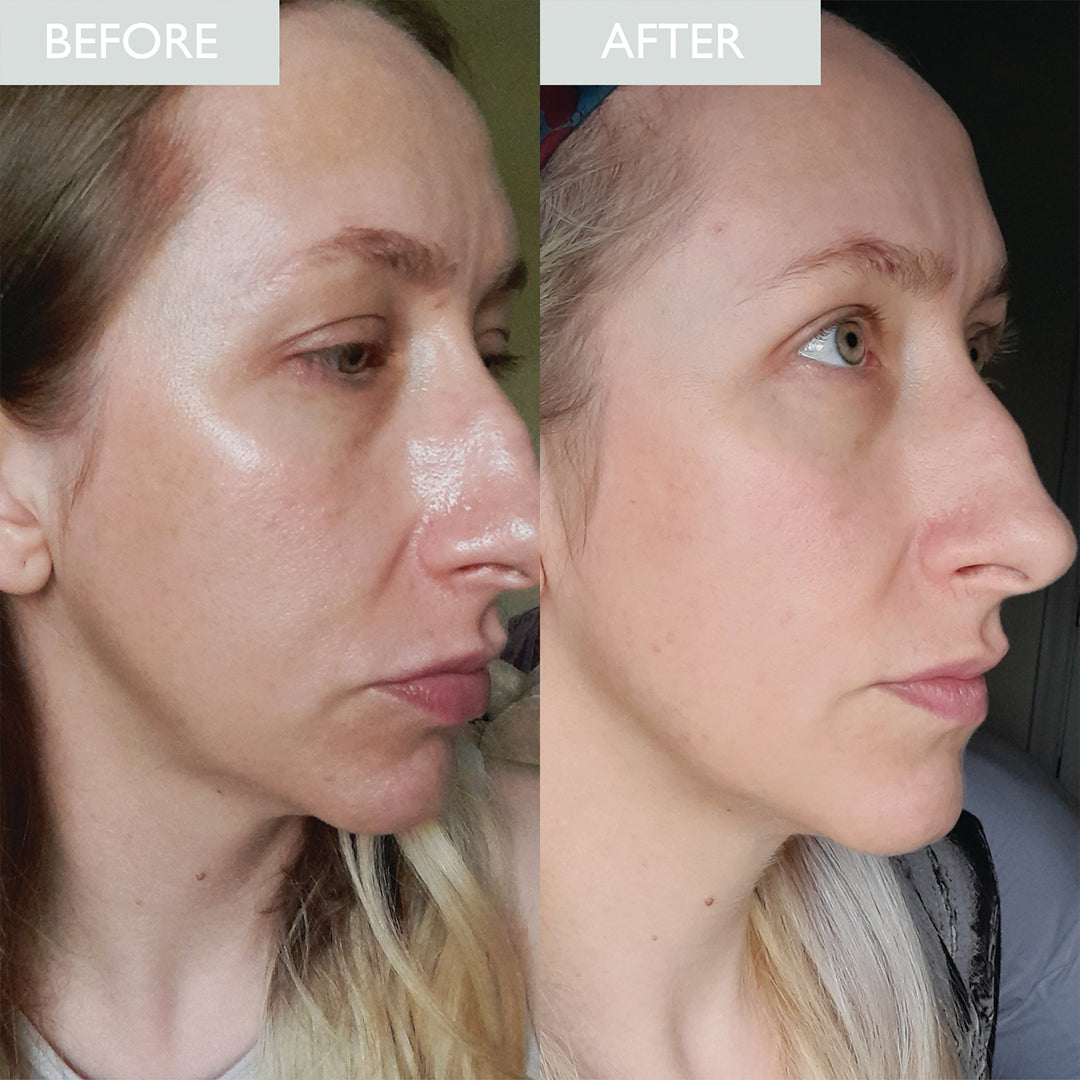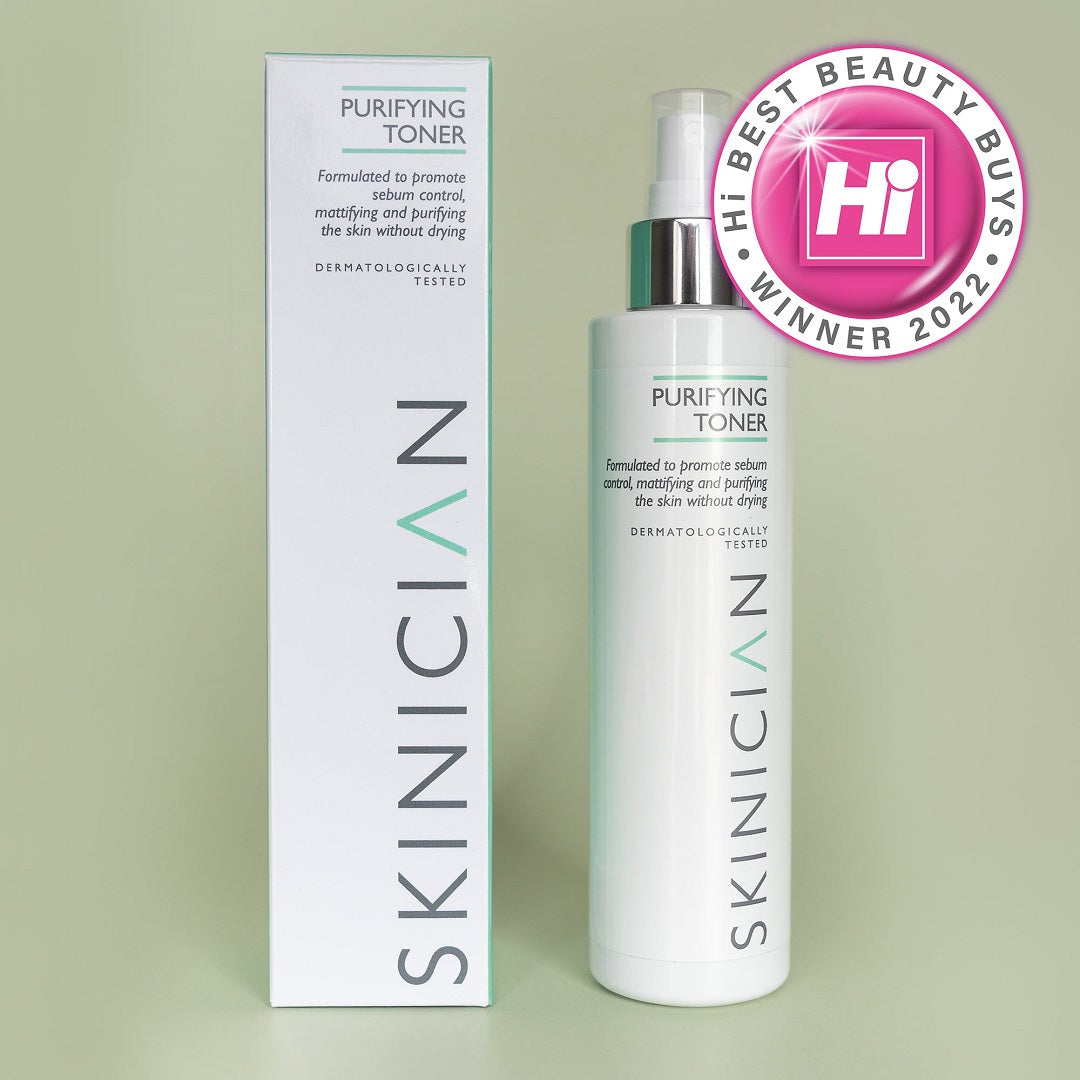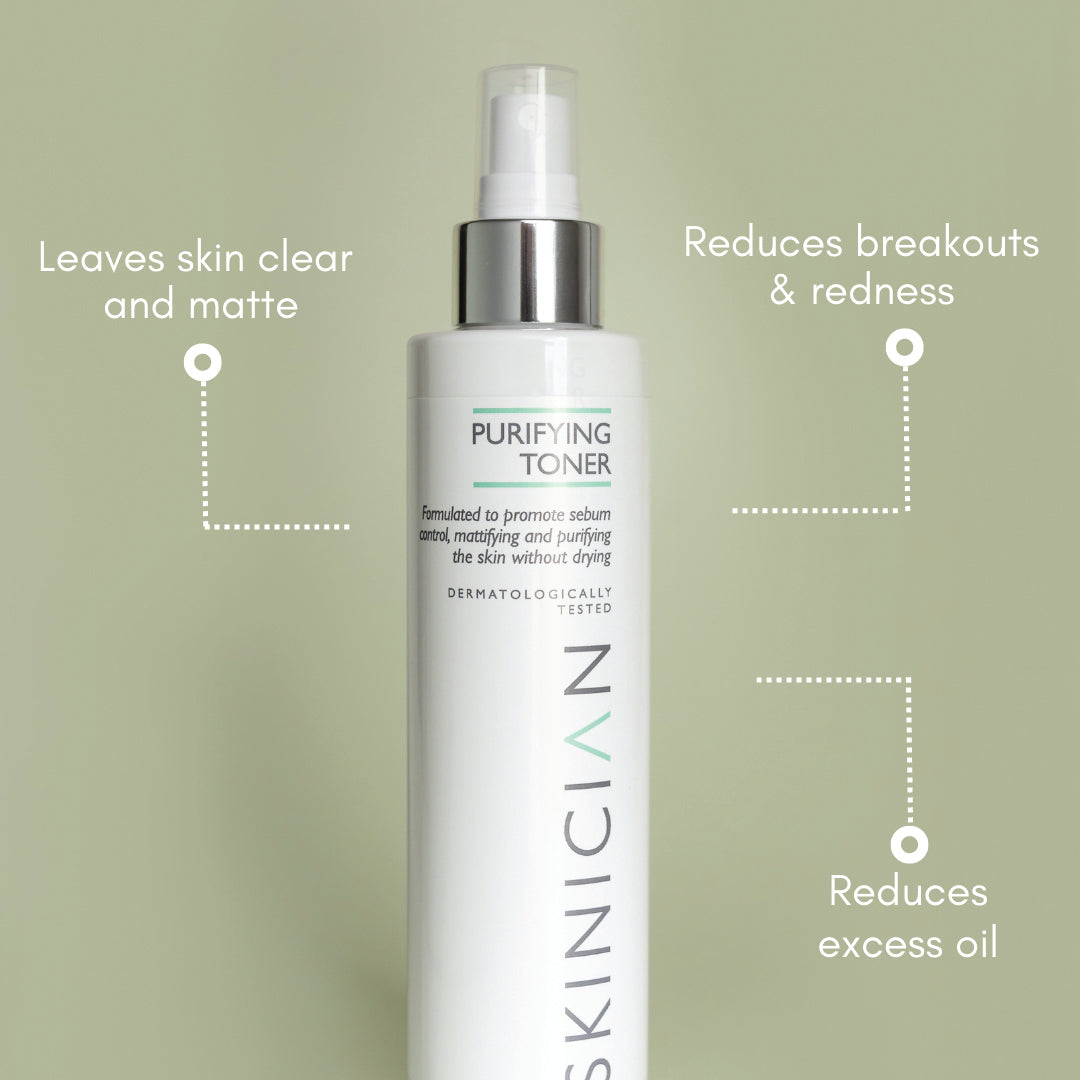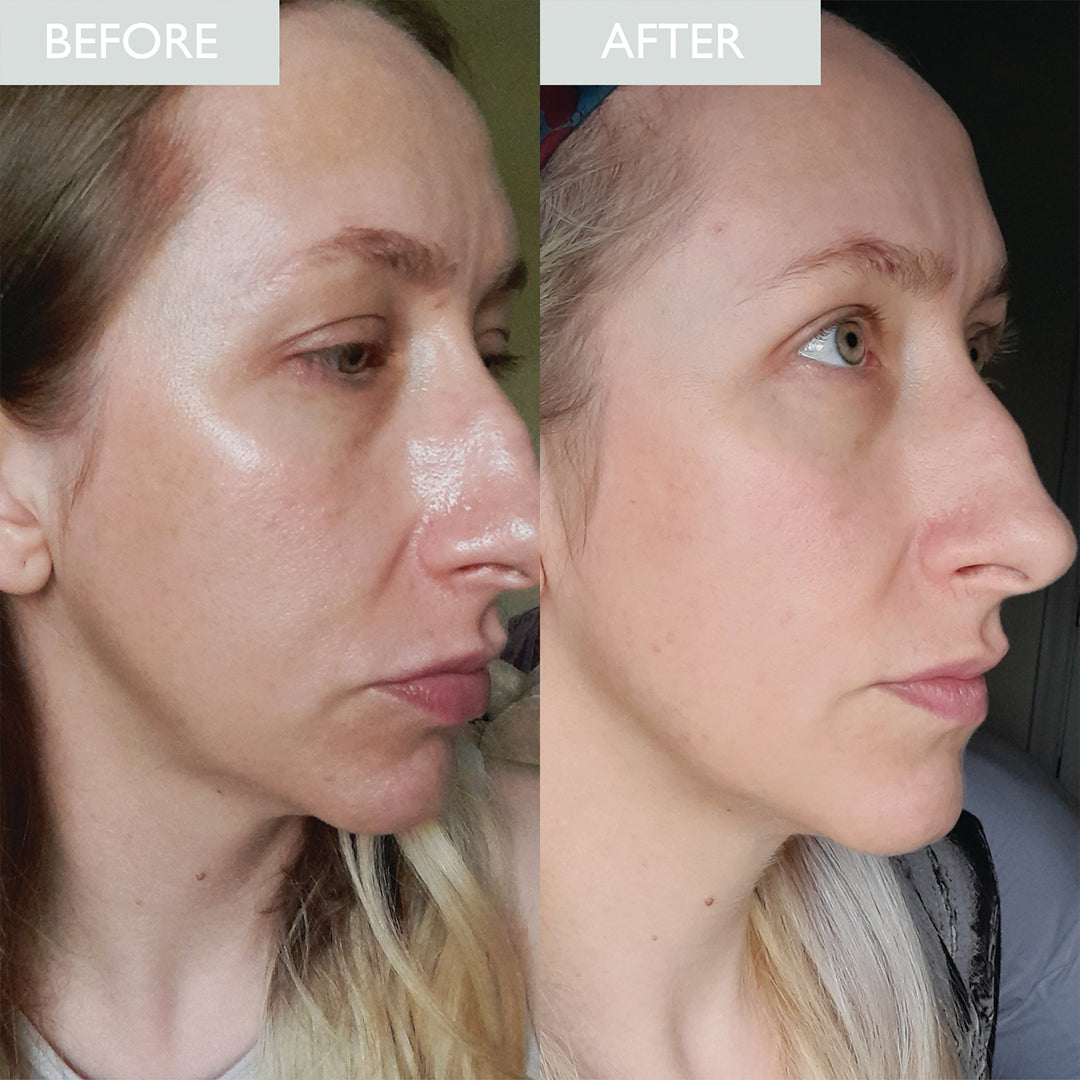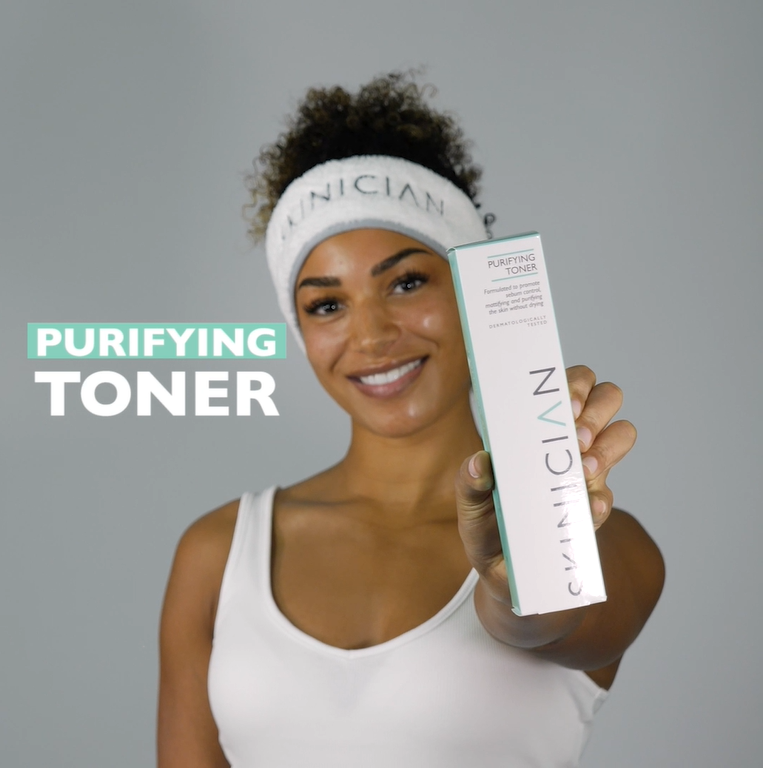 Purifying Toner 200ml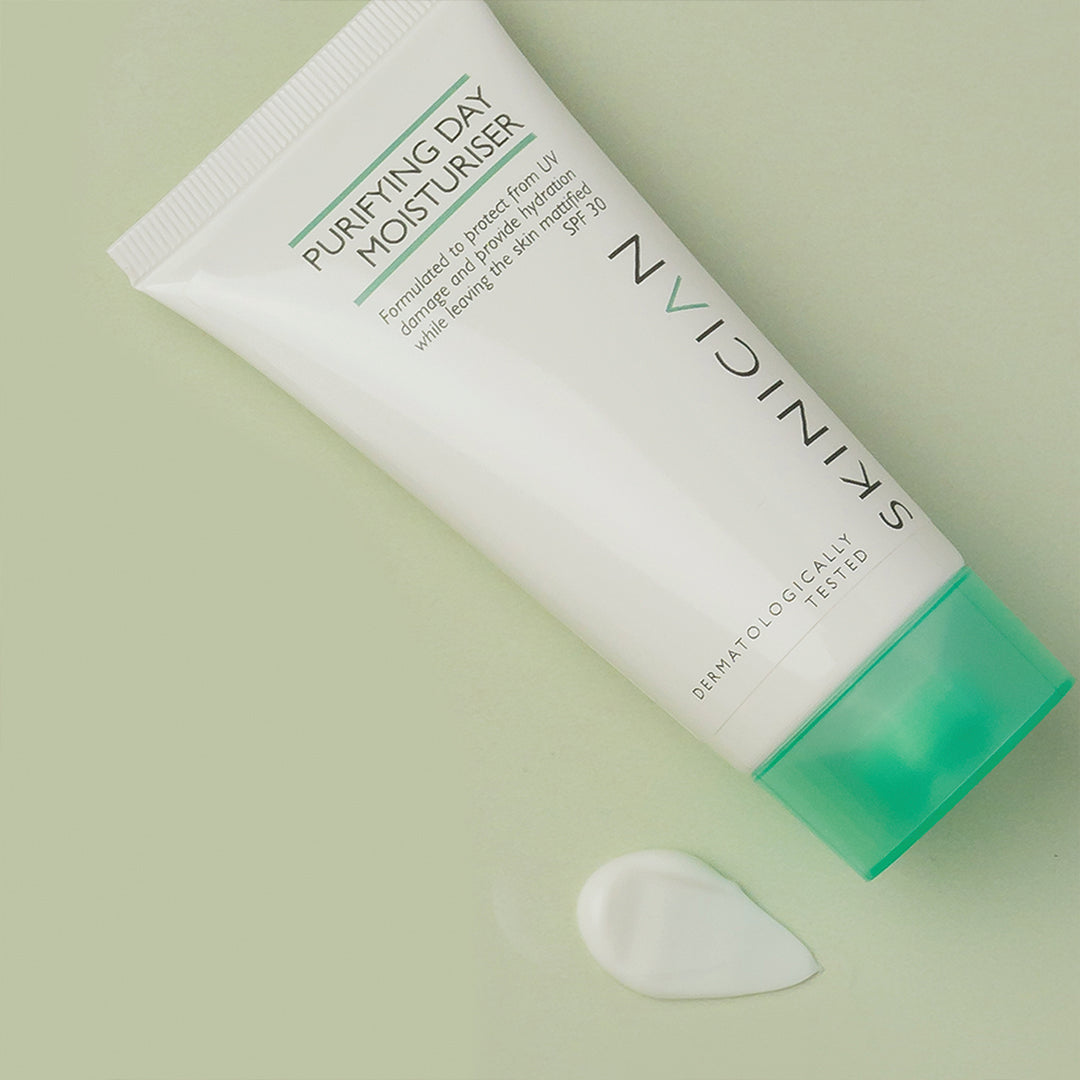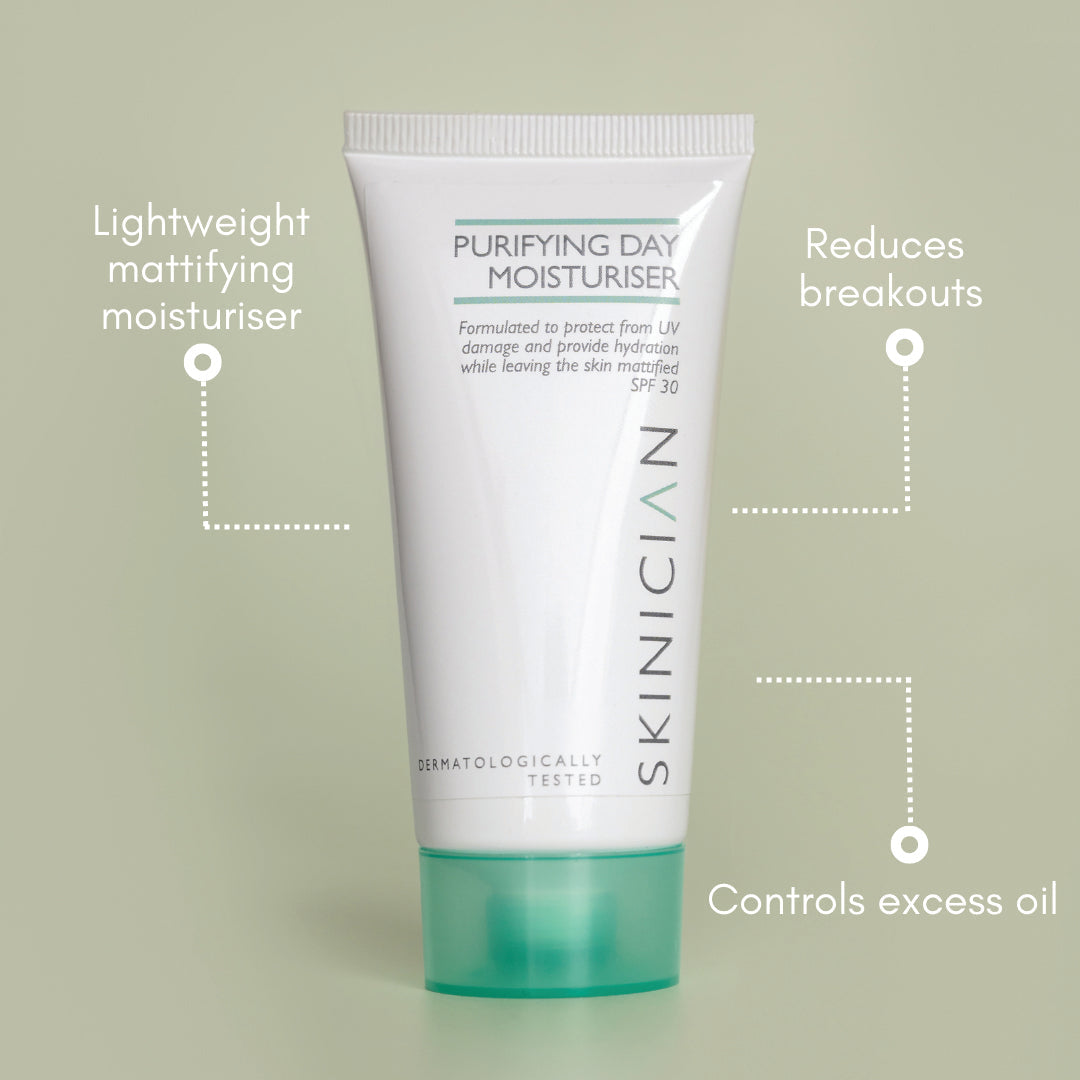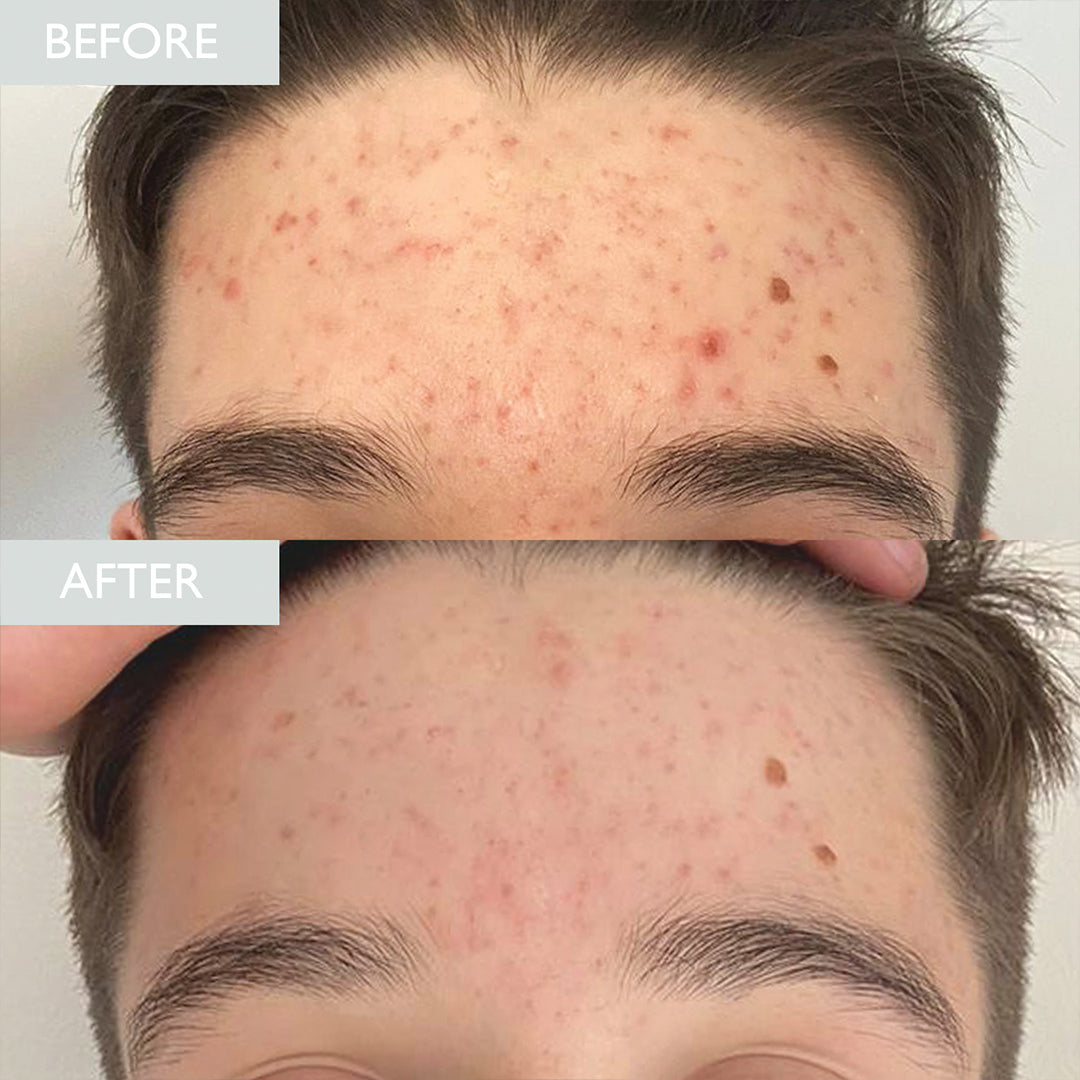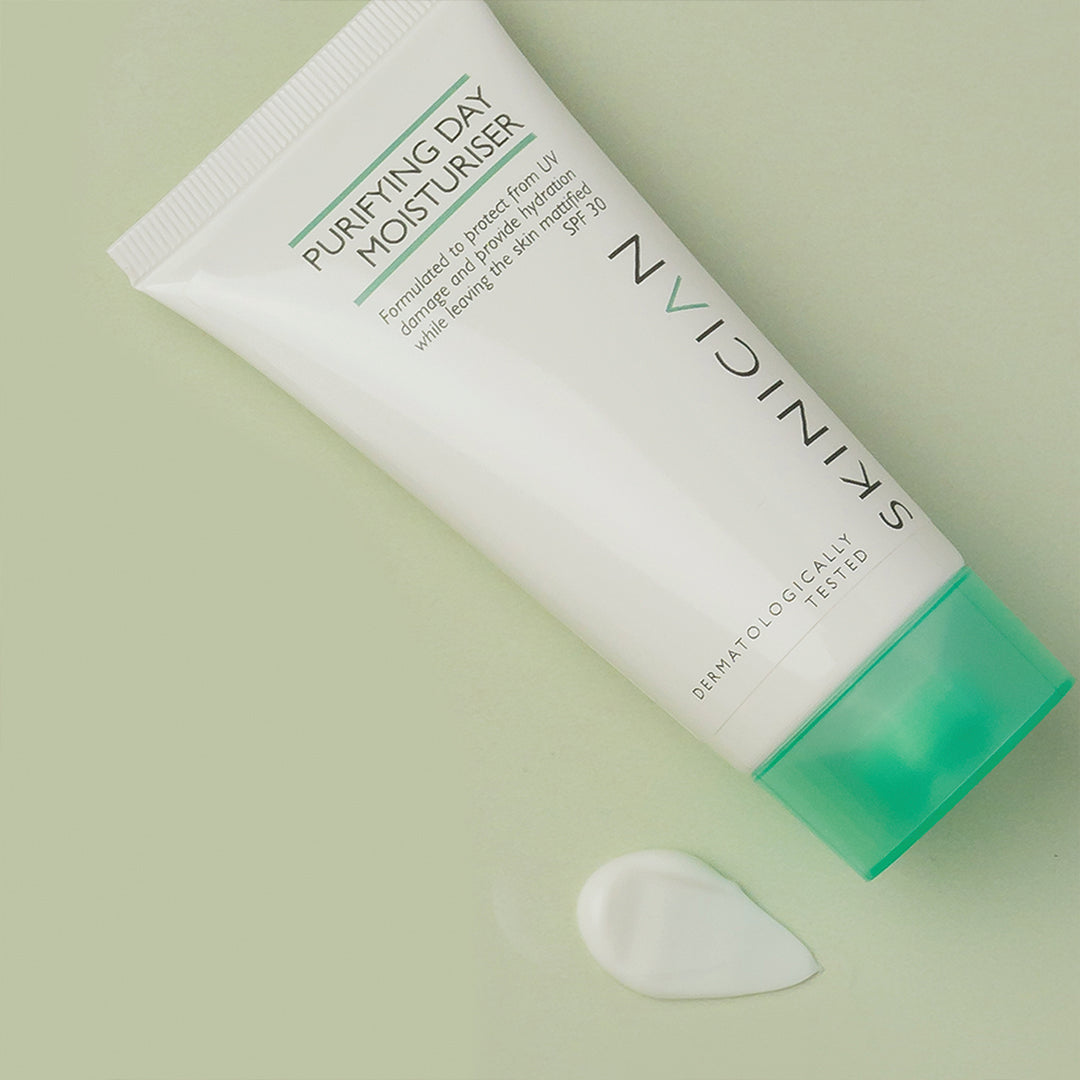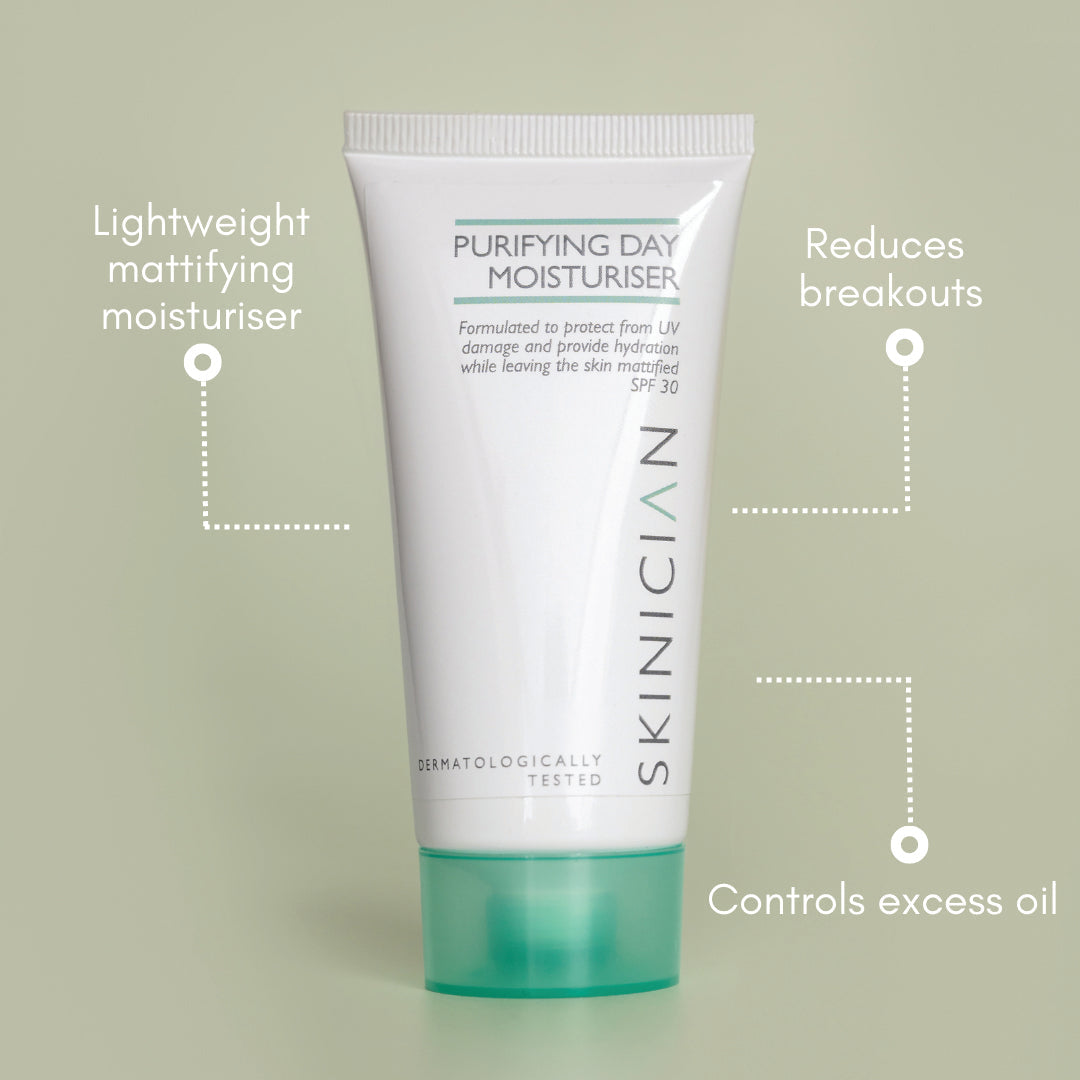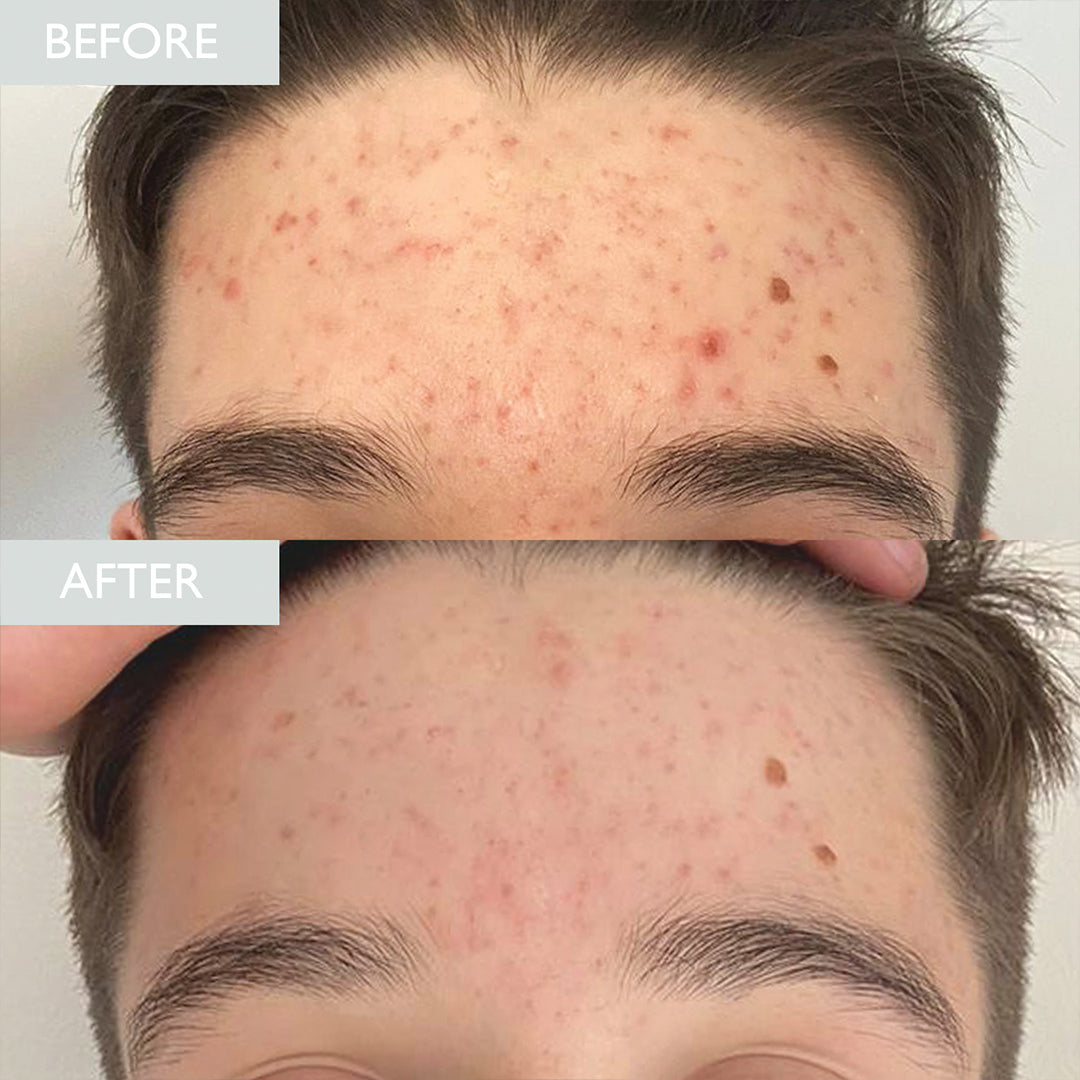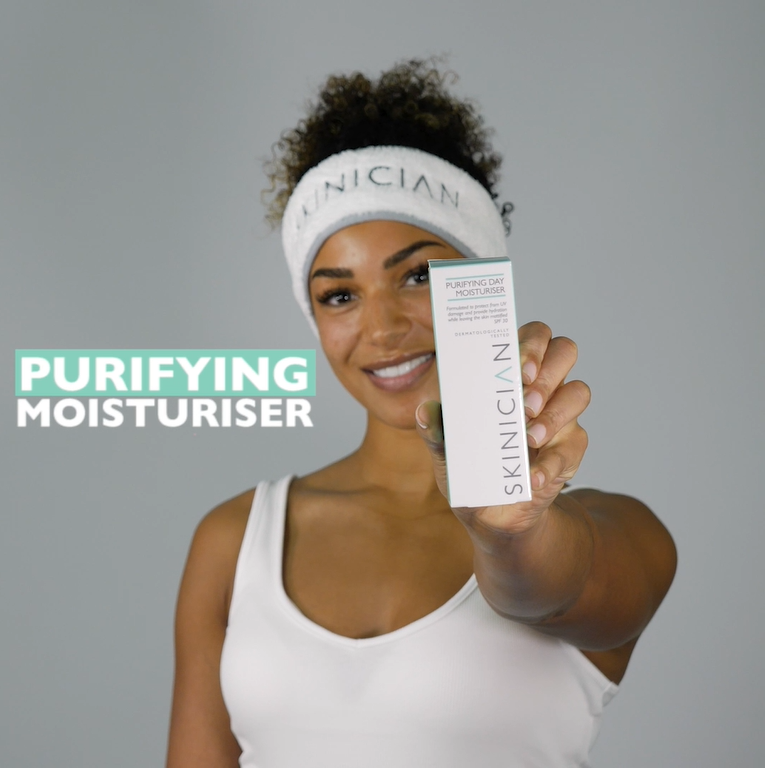 Purifying Day Moisturiser SPF 30 50ml
Oily Face Success Story
Georgia had been wrestling with combination skin - that tricky mix of oily and dry patches along with hormonal acne. Despite her best efforts, she was struggling to find that sweet spot in her skincare routine. She had oily spots around her nose and forehead and dry areas on her cheeks and jawline.

With the help of our skincare expert, Lindsey Fenwick, Georgia started a new morning and night skincare plan given to her by Lindsey. The plan included our three core products for oily skin. The Purifying Cleansing Gel, The Purifying Toner, and the Purifying Day Moisturiser with SPF 30. In just four weeks, there was a noticeable difference on Georgia's skin. Oily spots on her forehead and nose were under control.

After following the day and night routine for four weeks, Georgia said, 'My skin looks completely clear - I've had so many compliments and now feel confident enough to go make-up free. It feels amazing to be able to do this!'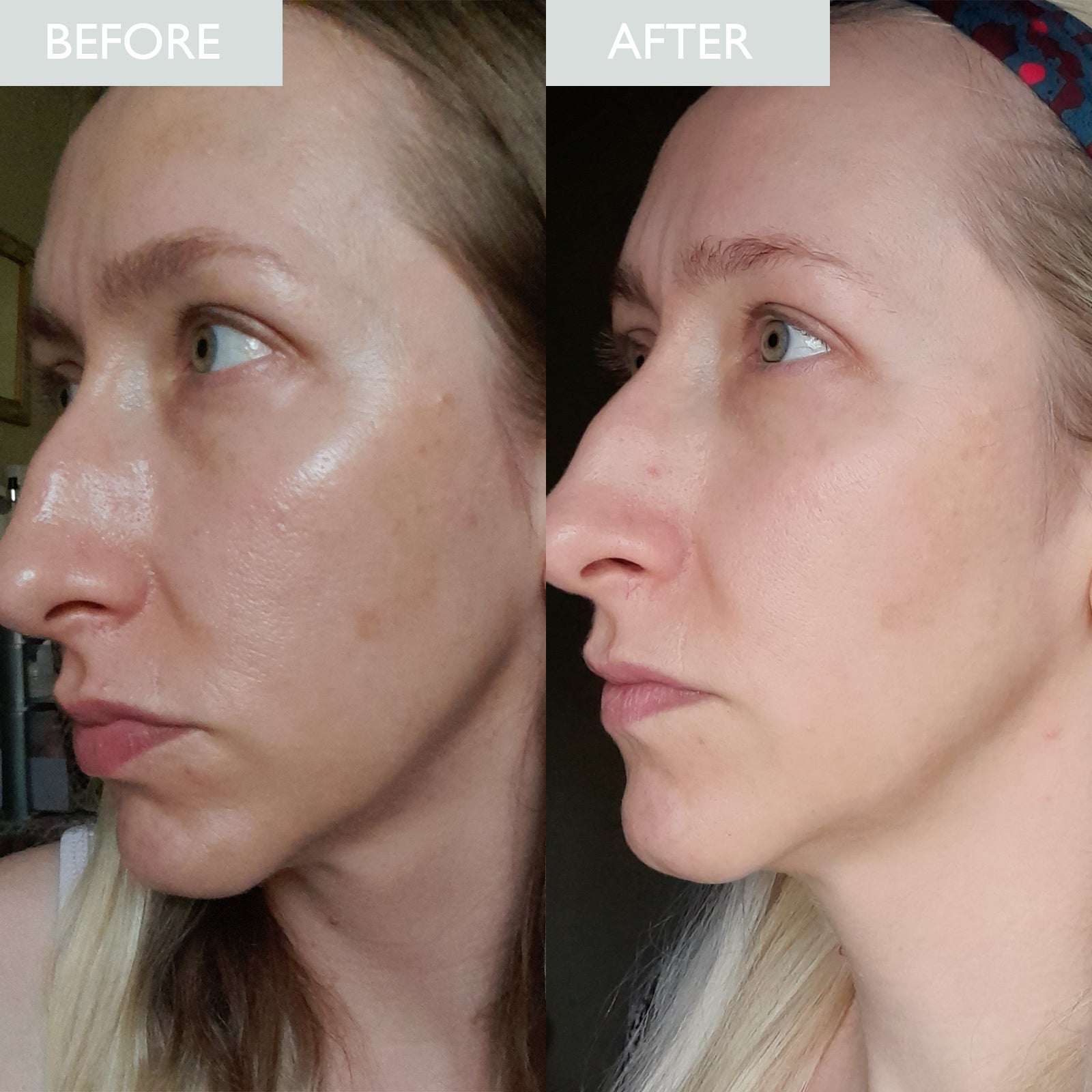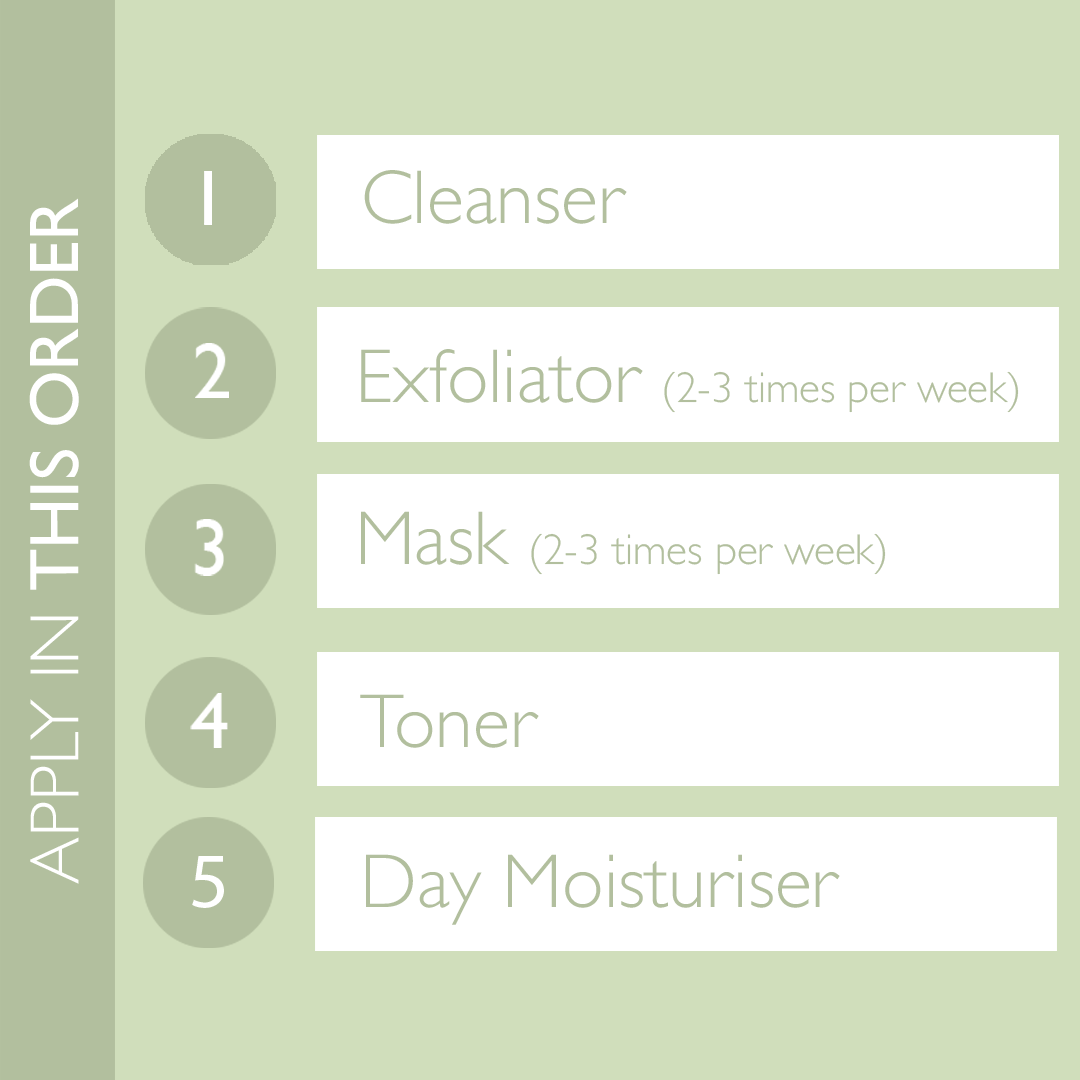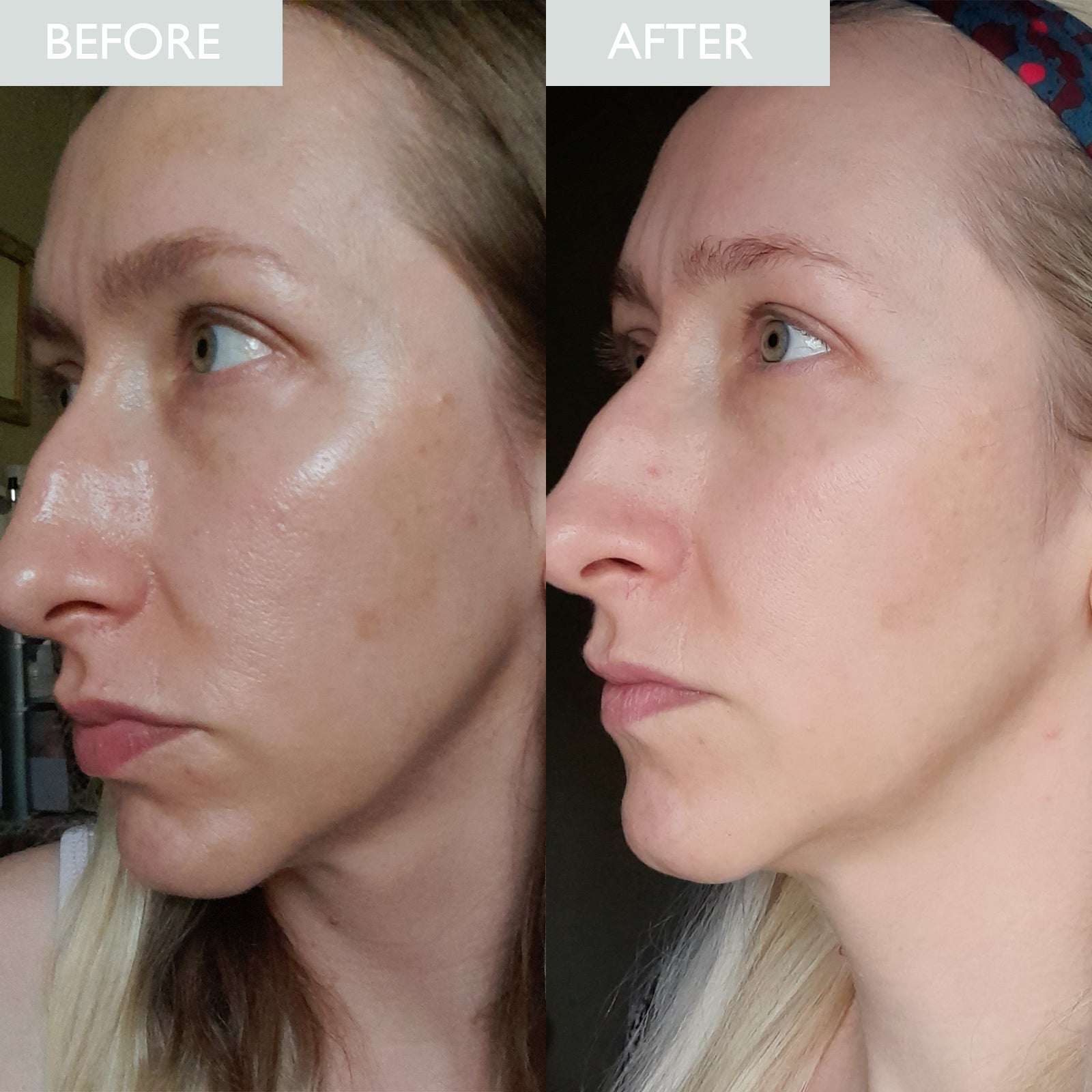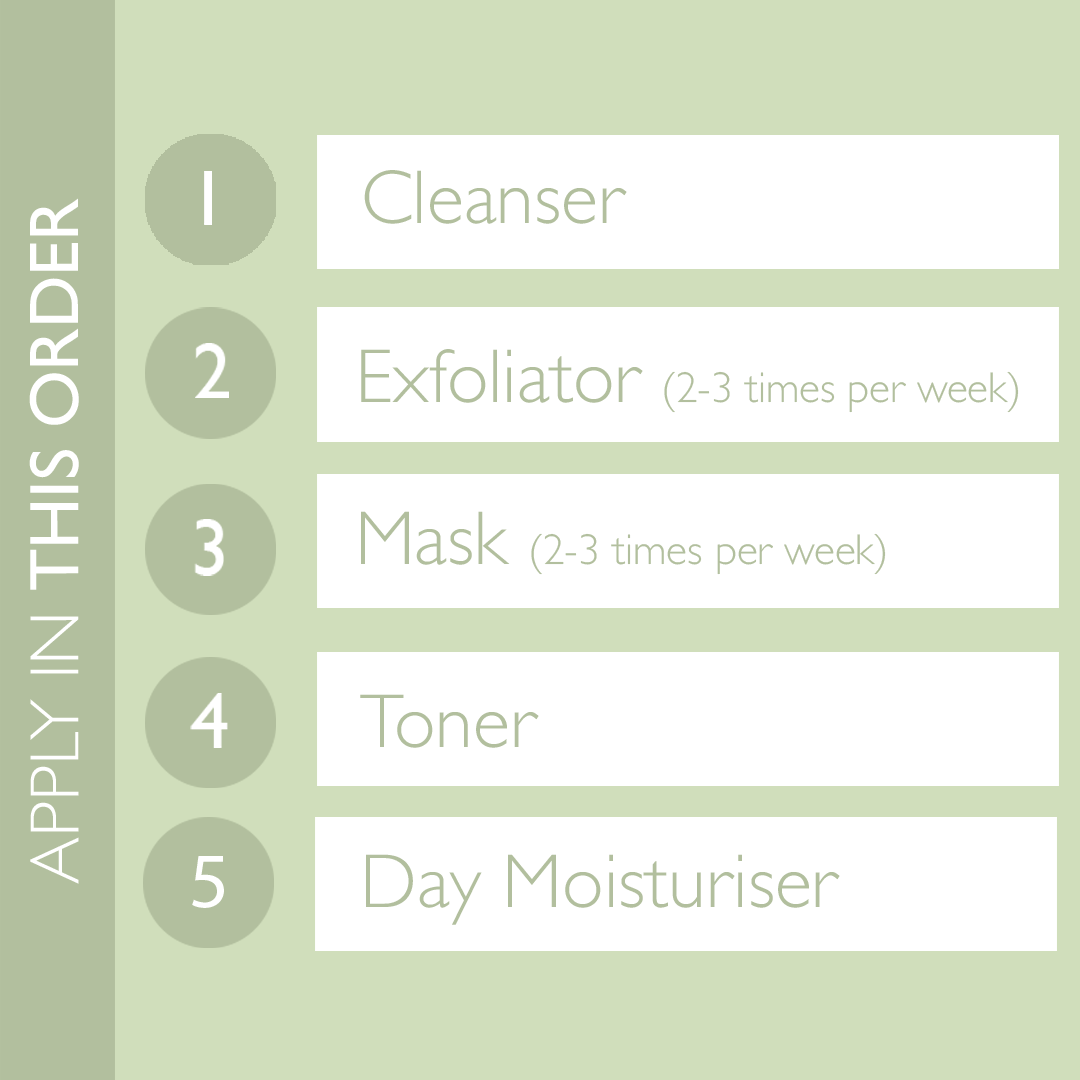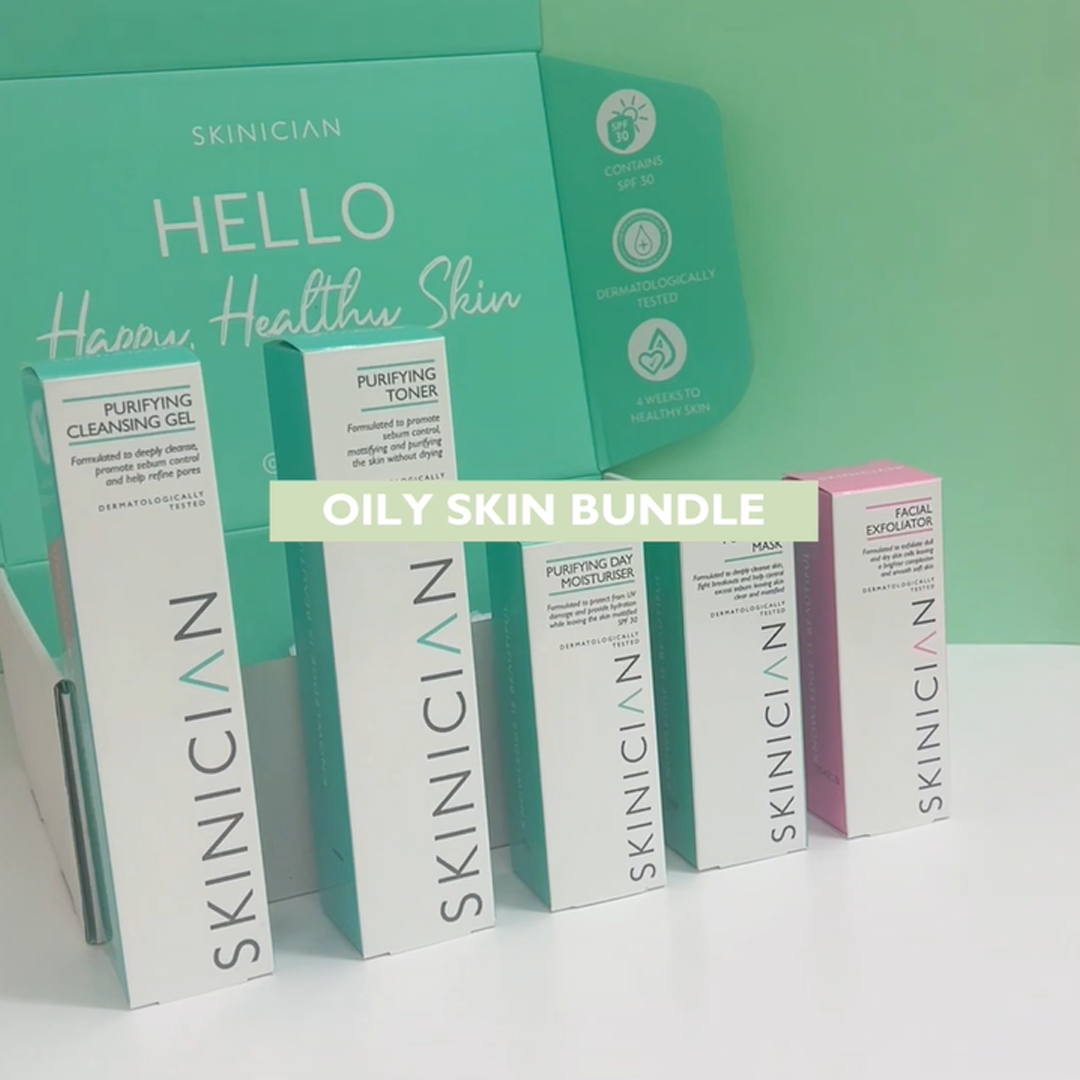 Three products used by Georgia for four weeks are all included in the Oily Skin Bundle.

Each product is formulated with zinc PCA which is known for its incredible impact in reducing sebum production in as little as 28 days.

This ingredient is supported by witch hazel and green tea which is there to reduce inflammation.
About SKINICIAN
Founded by a mother-daughter duo, Hilary and Shelley, SKINICIAN has a mission to dispel the confusion in the skincare world by offering multi-functional products that target multiple skin concerns simultaneously.

We believe that skincare should be simplified, affordable, and effective without compromising skin's health or the planet's wellbeing.

All of our skincare use scientific formulas consisting of 90% naturally-derived actives.
SKINICIAN's commitment to sustainability
We're committed to being eco-friendly. All of our products are vegan, cruelty-free, PETA-approved, and crafted in the UK. We're dedicated to happy, healthy skin that doesn't cost the earth.
Ready to buy skincare products for your oily face?
We're committed to you we will endeavor to dispatch your order within 24-48 hours.
Shipping and delivery
All items ordered before 2 pm are dispatched on the same day. Orders after 2 pm are dispatched the following day. Any orders placed on a Friday after 2 pm are dispatched on Monday.

More on shipping and returns.
Enjoy free shipping on all orders over £40 (UK & Ireland)
3 free samples of your choice with every order
Got a question? Contact us via live chat