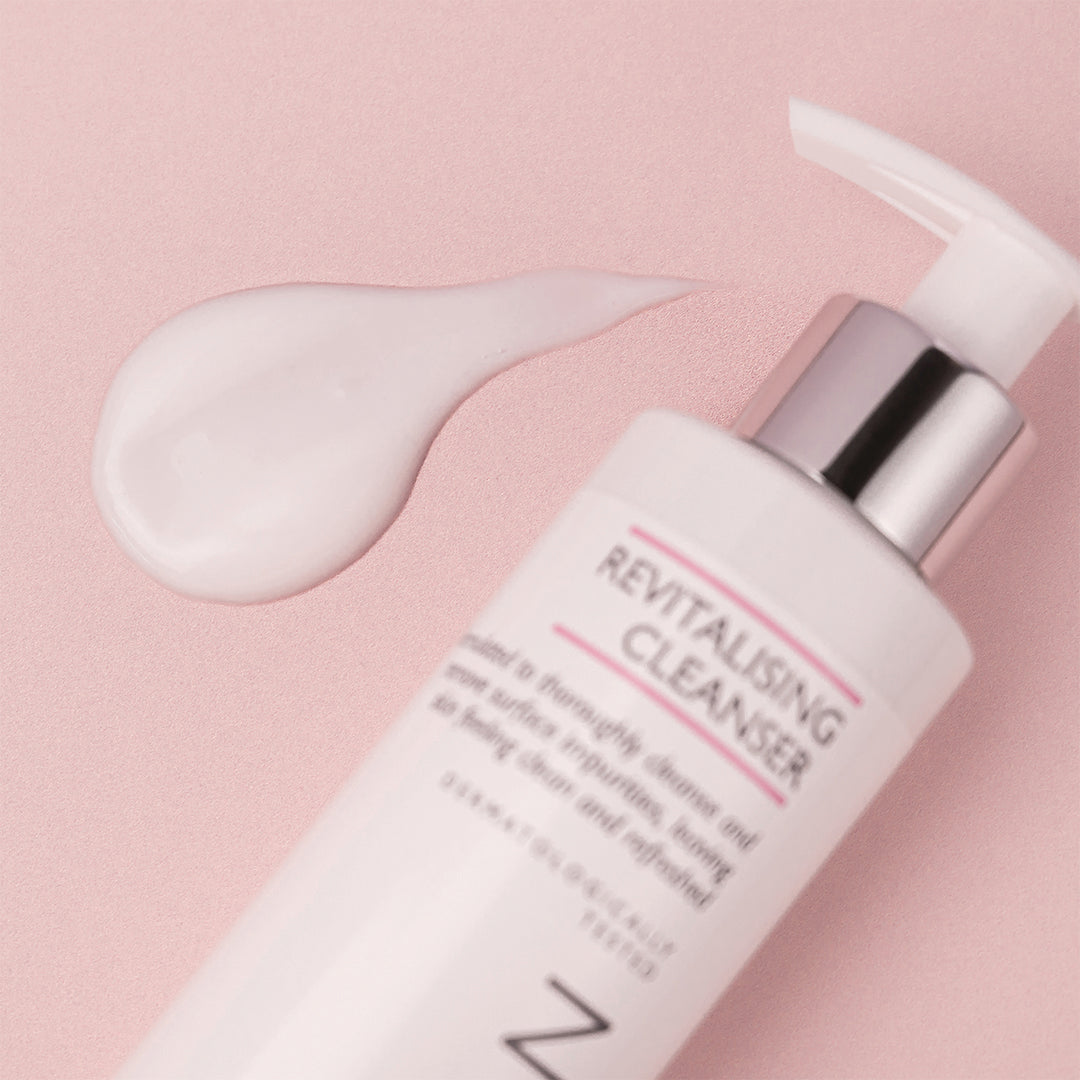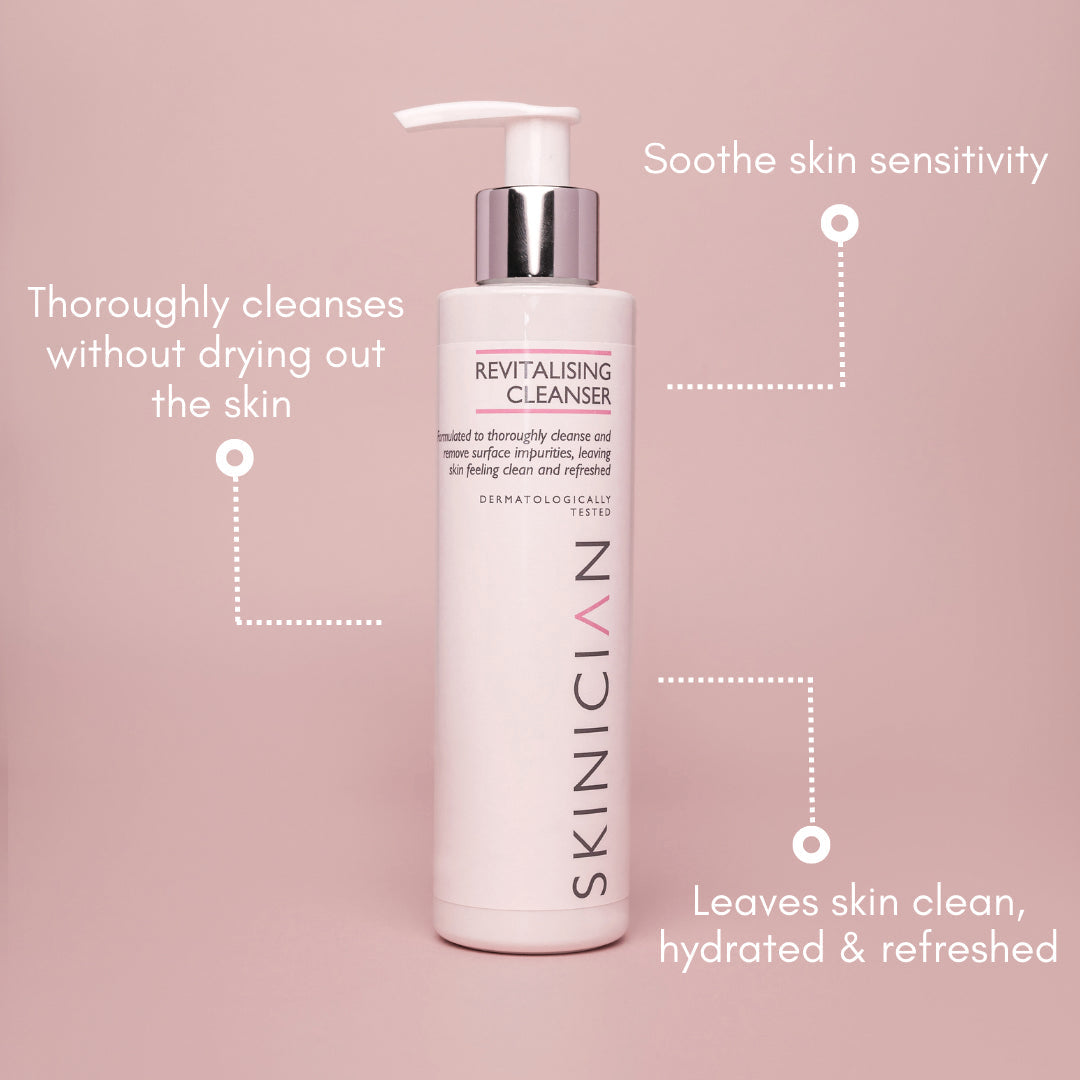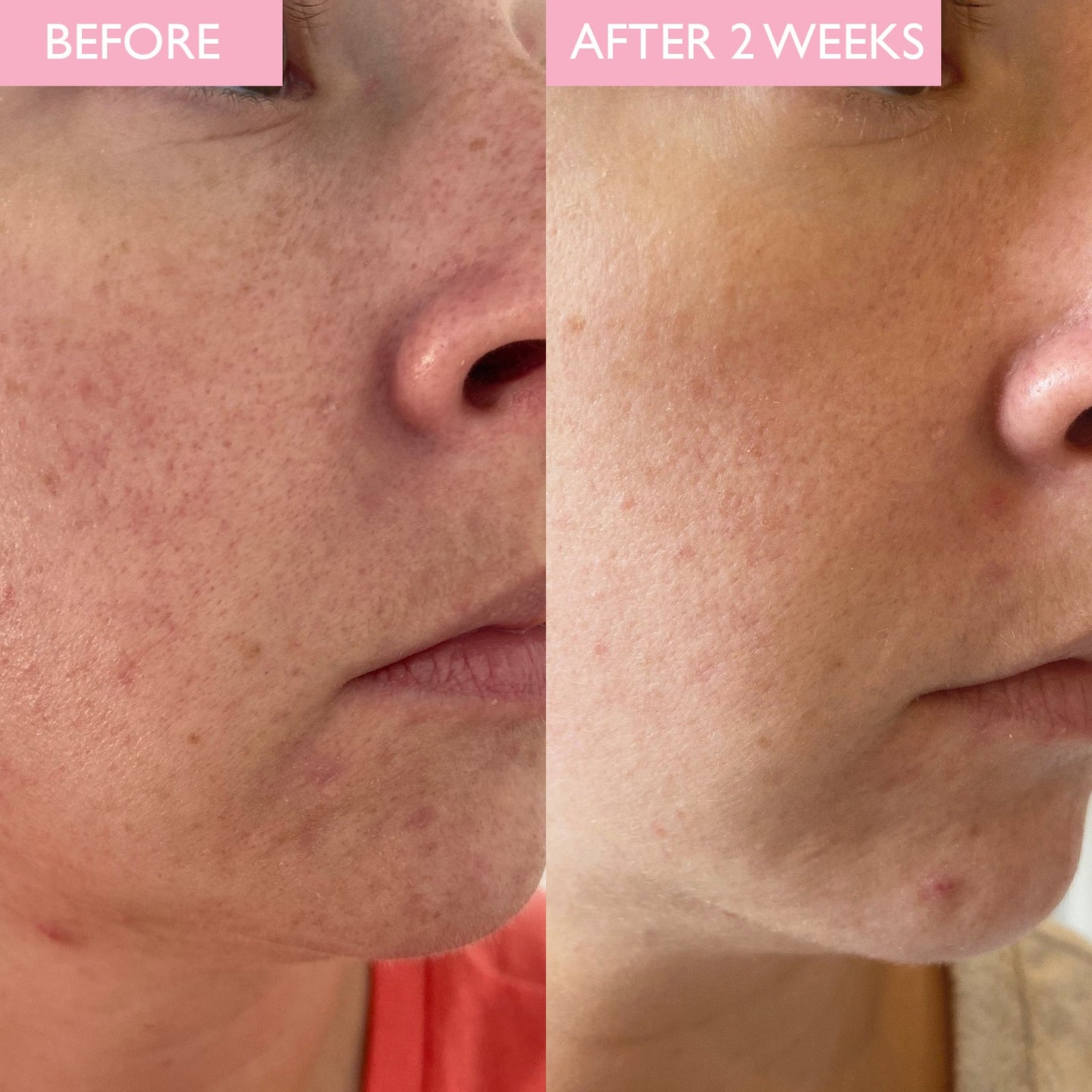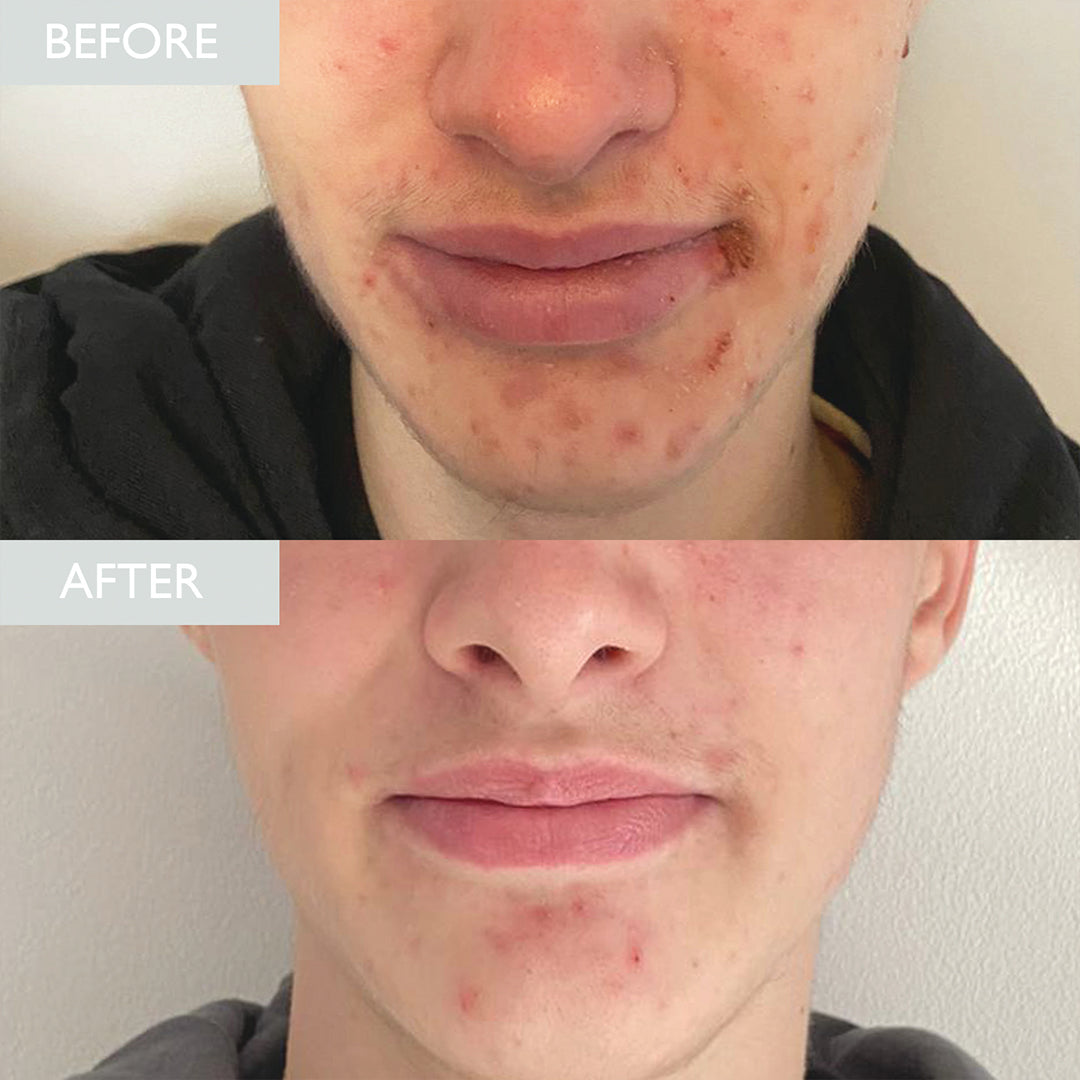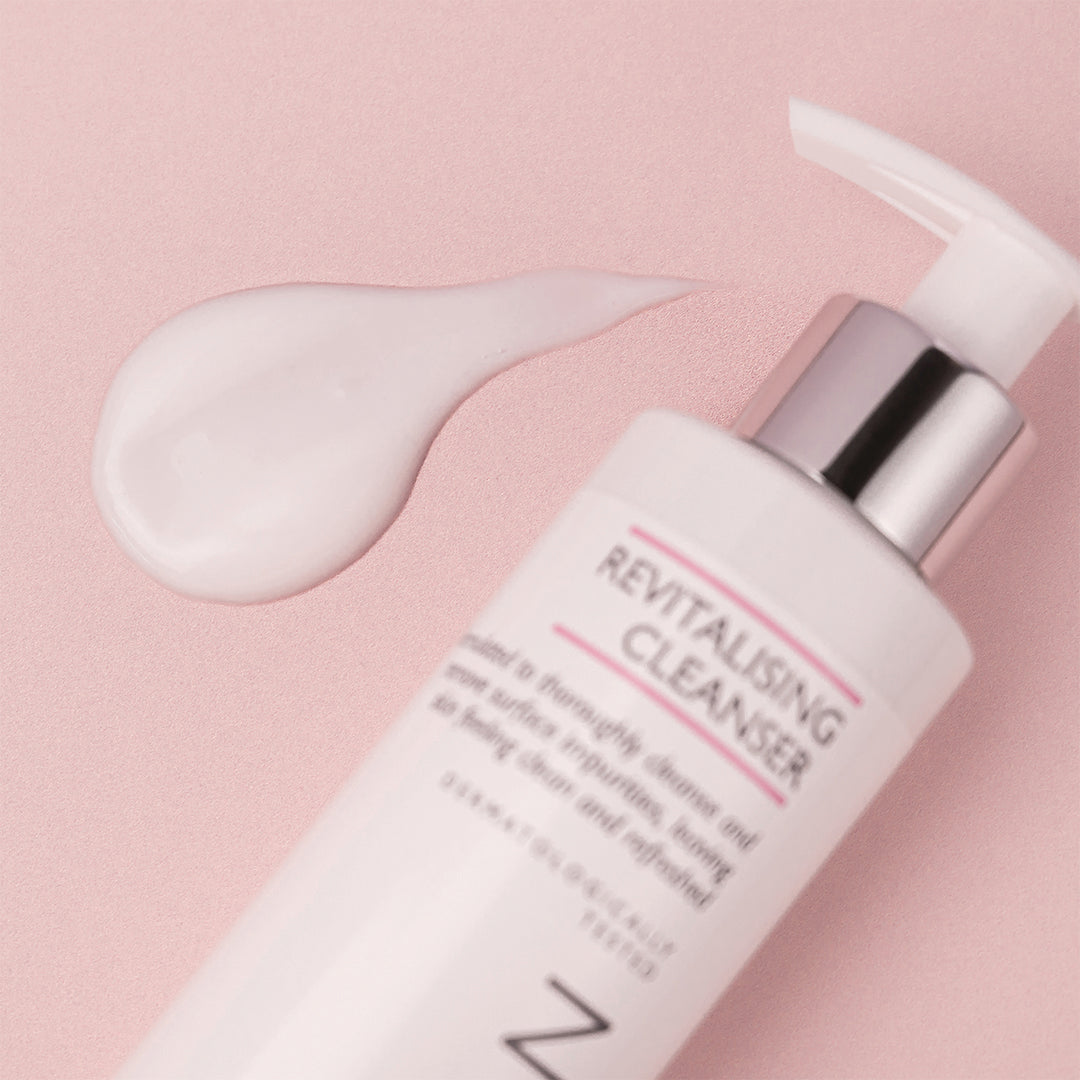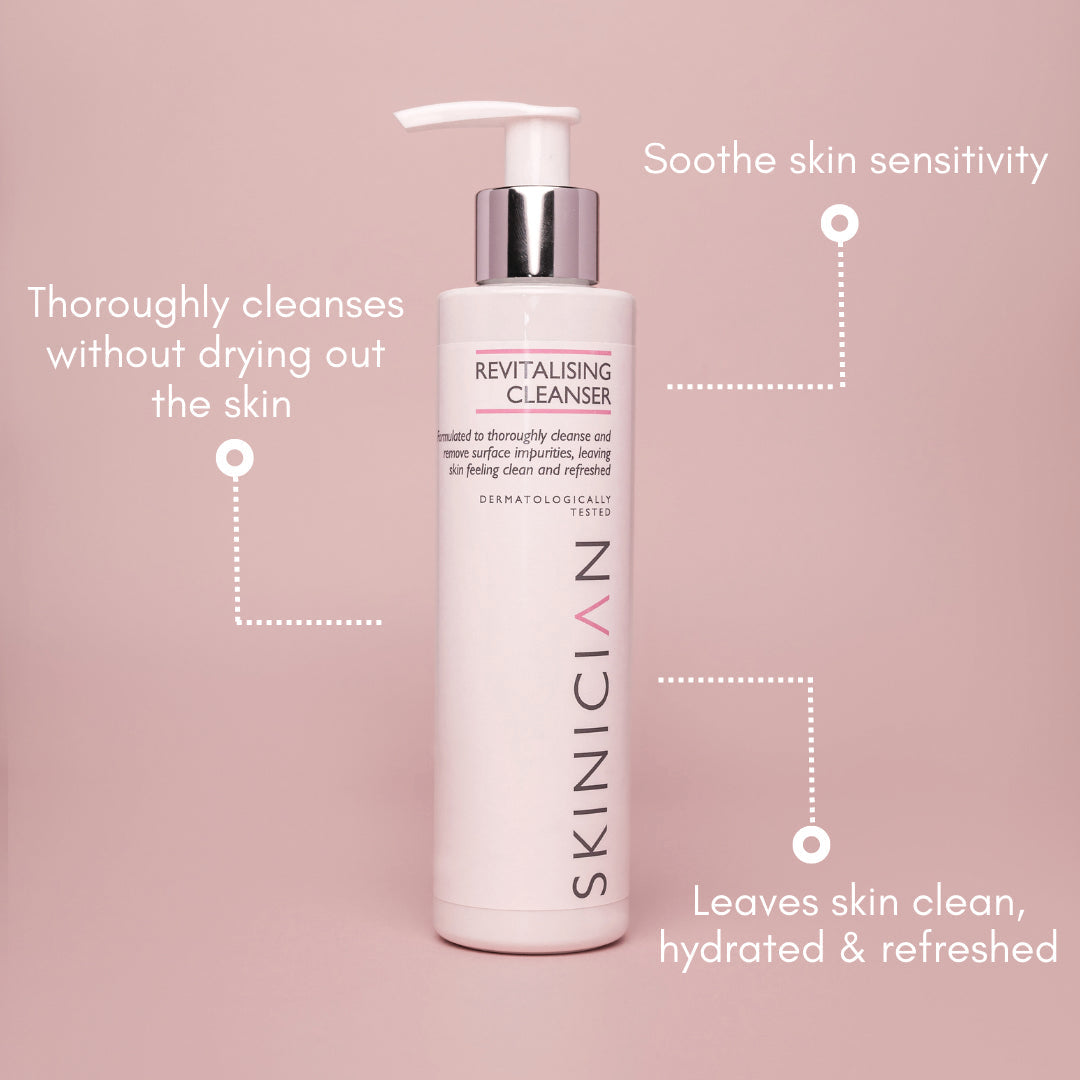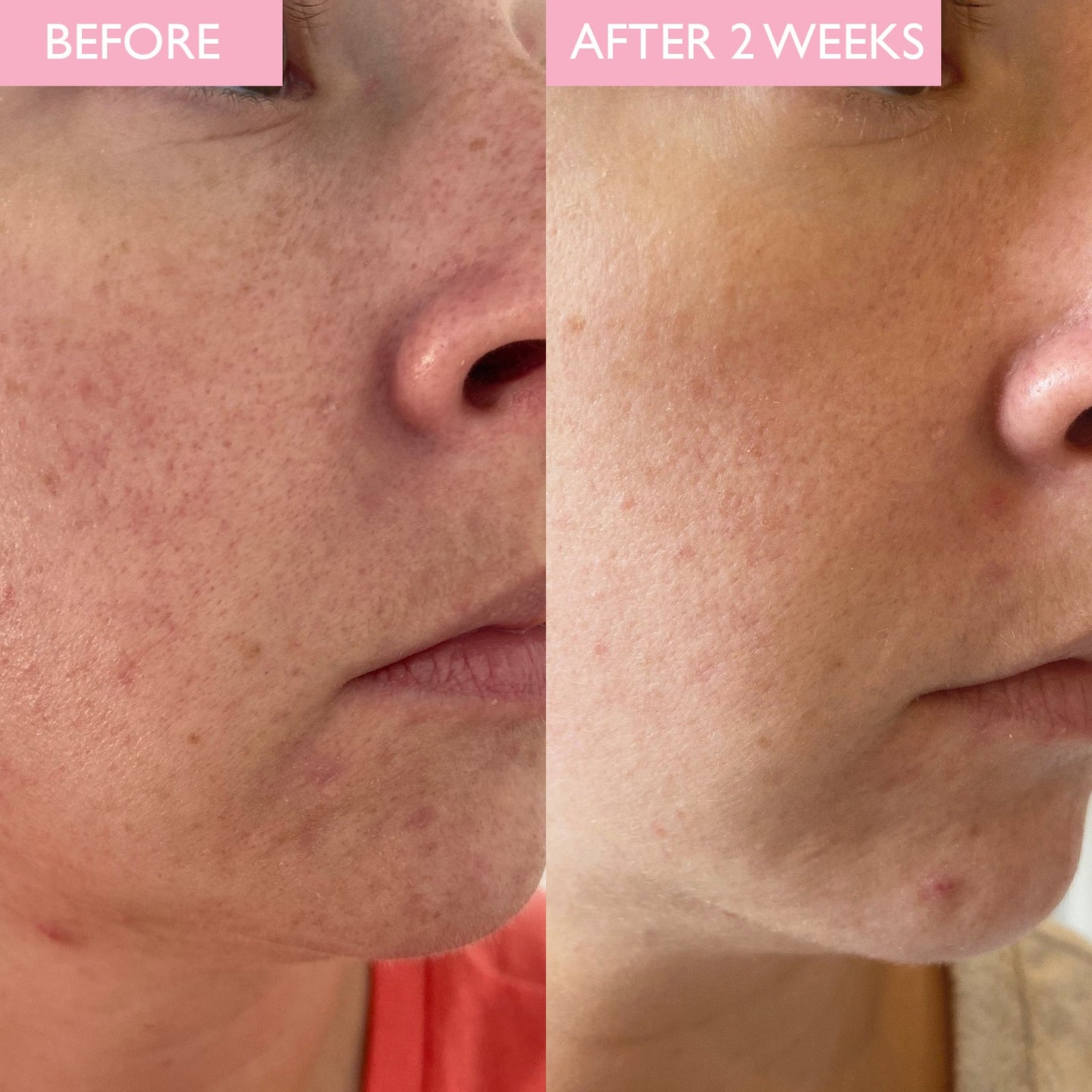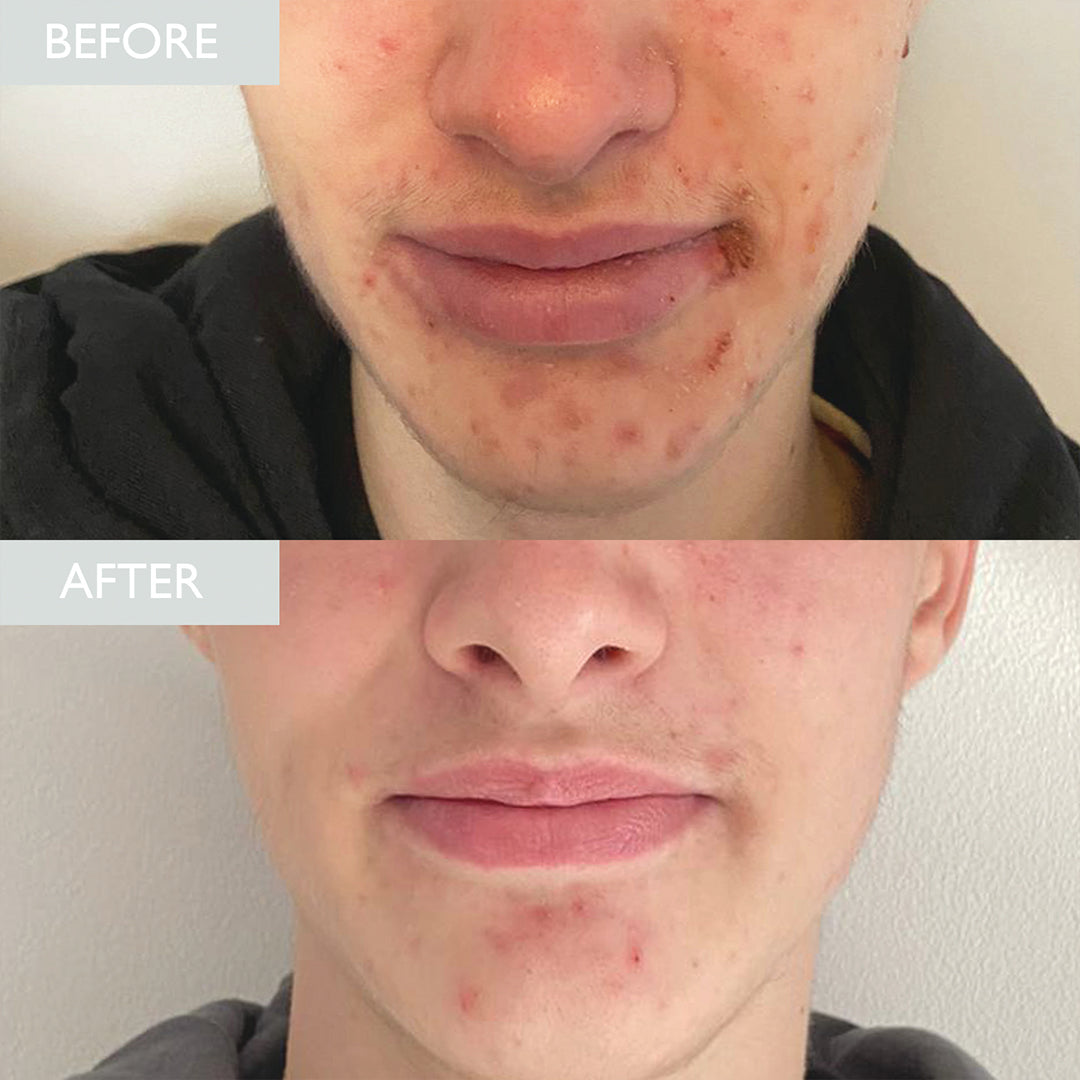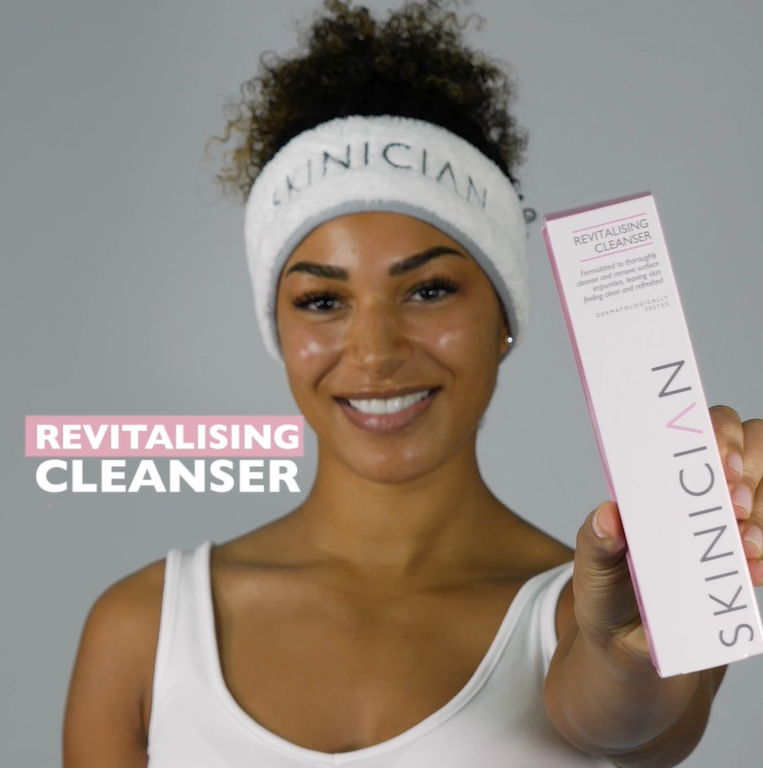 Revitalising Cleanser 200ml
Regular price
Sale price
£19.00 GBP
Unit price
per
Save
Sold out
A gentle and soothing milk cleanser that thoroughly cleanses without drying out the skin.
Skin concerns: dry skin, dehydrated skin, sensitive skin types, teenage skin, hormonal skin, inflamed breakouts, balanced skin (normal)

A gentle cleansing milk that can be used on the eye area, our Revitalising Cleanser thoroughly removes any build-up of oil and dirt while revitalising skin at the same time. A particularly good cleanser for sensitive skin, the formula doesn't sting the eyes, and leaves the skin clean, hydrated and refreshed, with reduced sensitivity after use. 

This gentle facial cleanser contains 93% natural ingredients, including grapeseed oil to remove dirt and debris, while nourishing the skin at the same time. While chamomile and green tea are both rich in antioxidants to protect the skin from exposure to sunlight and pollution. These ingredients are also potent anti-inflammatories, to reduce redness in irritated skin and inflammed breakouts and strengthen the skin barrier over time. 

"This is an ideal gentle cleanser for those of us prone to flare ups and whose skin can get dry and easily irritated. I wanted a formula that still performed and removed dirt and makeup easily, but which was great at revitalising & reducing skin sensitivity in the process. This is the perfect skincare staple to weave into your daily routine." –Shelley Martin, Co-founder SKINICIAN

Read more about our sustainability pledge
Grapeseed Oil
Effectively removes the build-up of oil and dirt and leave skin feeling nourished

Chamomile & Green Tea
Antioxidants that protect the skin from environmental damage. Their anti-inflammatory properties also calm, soothe and reduce redness

Full ingredients list:
Aqua (Water), Propylene Glycol (hydrating), Glycerin (moisturising), Stearic Acid (emollient/softening), Vitis Vinifera (Grape) Seed Oil(cleansing/antioxidant/hydrating), Glyceryl Stearate (skin conditioning), Parfum (Fragrance), Xanthan Gum (thickener), Sodium Hydroxide (cleansing), Camellia Sinensis Leaf Extract (Green Tea- antioxidant), Chamomilla Recutita Flower Extract (Chamomile - anti-inflammatory), Benzyl Alcohol (preservative), Dehydroacetic Acid (preservative), Potassium Sorbate (preservative), Sodium Benzoate (preservative). 
Why is double cleansing my face important? 
Double cleansing is extremely important for healthy skin and we believe the basis of any good skincare routine starts with effective cleansing. Your first cleanse will remove any makeup. Now that makeup has been removed, your second cleanse can remove any surface impurities can get to work to treat the skin. By double cleansing, you are ensuring that your skin is clean. This is important because it ensures that any products you apply to your skin after cleansing will do their job effectively for quicker results.  

I have acne-prone skin. Can I use the Revitalising Cleanser? 
The Revitalising Cleanser is recommended in the first stage of treating acne if you have red, inflammed and painful breakouts. In starting with the Revitalising Cleanser, you will be treating the inflammation. If you do not have inflammed breakouts, we would recommend using our Purifying Cleansing Gel.

Is it safe to use cleanser to remove my eye make-up?
It is completely safe to use the SKINICIAN Revitalising Cleanser to remove light eye makeup. The product has been developed to treat and manage dry, sensitive skin so won't cause irritation. However, if you have lash extensions or wear contact lenses, this would not be suitable and we would recommend using the Soothing Eye Make-Up Remover to remove any eye makeup instead.

How should I cleanse if I have very sensitive, reactive skin?
For some, washing your face with water can cause irritation. If this is you, you can use your Revitalising Cleanser without water. Simply apply to dry skin and remove with cotton discs instead of rinsing with water.
Using damp hands apply 2 pumps of cleanser to the face and neck. Massage over the skin. Rinse with tepid water and face cloth.
For sensitive skin that can't tolerate water, remove with cotton disks without water.

For best results: Double cleanse the skin AM & PM. 1st cleanse is to remove SPF, make-up, and dirt, the 2nd cleanse is to treat the skin and ensure the skin is prepped for your other skincare products.
Follow with your chosen SKINICIAN cleanser for your second cleanse.

Expert tip:  Always use our Revitalising Cleanser to calm irritated skin, inflamed skin or red, sore breakouts before treating with any other products.
Country
Delivery Information
UK & NI
Eco option - £3.95 (3-5 working days)
FREE on orders over £40
Priority - £4.95 (1-2 working days)
Republic of Ireland

€6.20 (1-2 working days)




FREE on orders over €40

Europe

£7.95 (7-10 working days)




FREE on orders over £100

Rest of World
£15 (15-20 working days)
FREE on orders over £150