What is Soothing Phytocomplex™?
Soothing Phytocomplex™ is a combination of blended ingredients from plant origin that soothes and calms irritation and skin itching.
This unique ingredient complex contains; Propylene Glycol, Ruscus Aculeatus Root (Butchers Bloom) Extract, Centella Asiatica Extract, Panthenol,  Calendula Officinalis Flower Extract, Hydrolyzed Yeast Protein, Aesculus Hippocastanum (Horse chestnut) Extract, Ammonium Glycyrrhizate.
Skin benefits of Soothing Phytocomplex™
Soothing Phytocomplex™ skincare is commonly used in reduction of spider veins, redness or skin discomfort, physical or chemical skin damage and skin reactions. It is also used to reduce undereye dark circles.
Reduces stinging
Soothing Phytocomplex™ has been clinically proven to reduce stinging caused by topically applied irritants by 65% in 3 weeks
Reduces swelling
Soothing Phytocomplex™ is a vasoconstrictor clinically proven to inhibit oedema (swelling) caused by inflammation by 65% in 3 weeks.  
Reduces pain
Soothing Phytocomplex™ is known as a great anti-inflammatory for soothing reactions in the way of redness, heat, itchiness or environmental damage such as sunburn
Strengthens skin
Soothing Phytocomplex™ strengthens the skin by increasing resistance to sensitivity and protecting the skin from long term from irritation
Why We Use Soothing Phytocomplex™
"We have chosen this active ingredient as a great multi-tasker to soothe skin conditions such as rosacea and eczema. Personally, I am also prone to the sun or insect bites causing irritation so I understand this pain point for our clients and I wanted something that would soothe and reduce redness. Being a clinically proven blend, we can be sure that it really works to calm, strengthen and protect your skin." - Shelley Martin, Co-Founder & New Product Development Lead
Soothing Phytocomplex™ Skincare Products
Calming Serum 50ml
This targeted anti-redness serum formulated with Soothing Phytocomplex™ was developed to repair and protect the skin barrier whilst calming and relieving discomfort.
Regular price
Sale price
£43.00 GBP
Unit price
per
Save
Sold out
View full details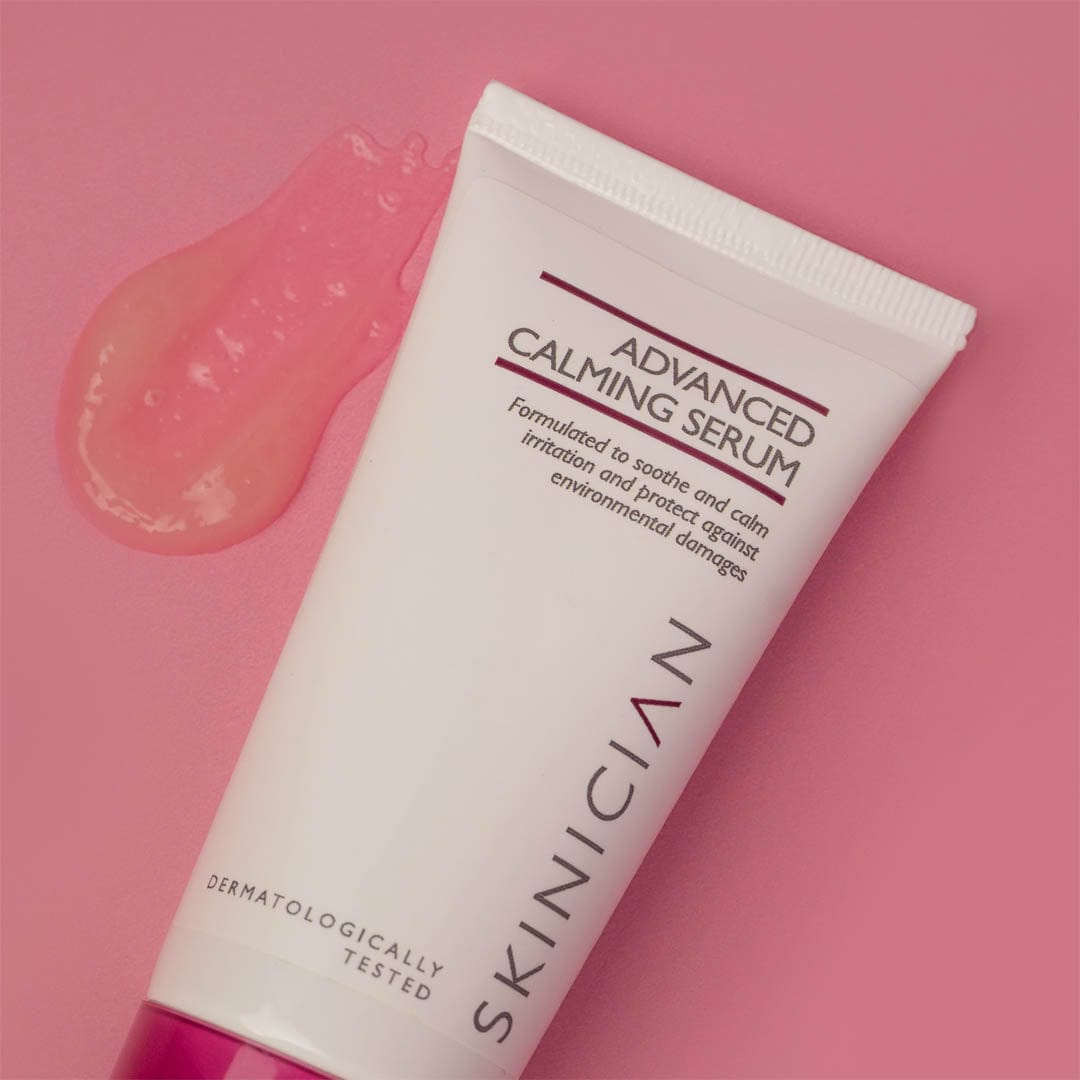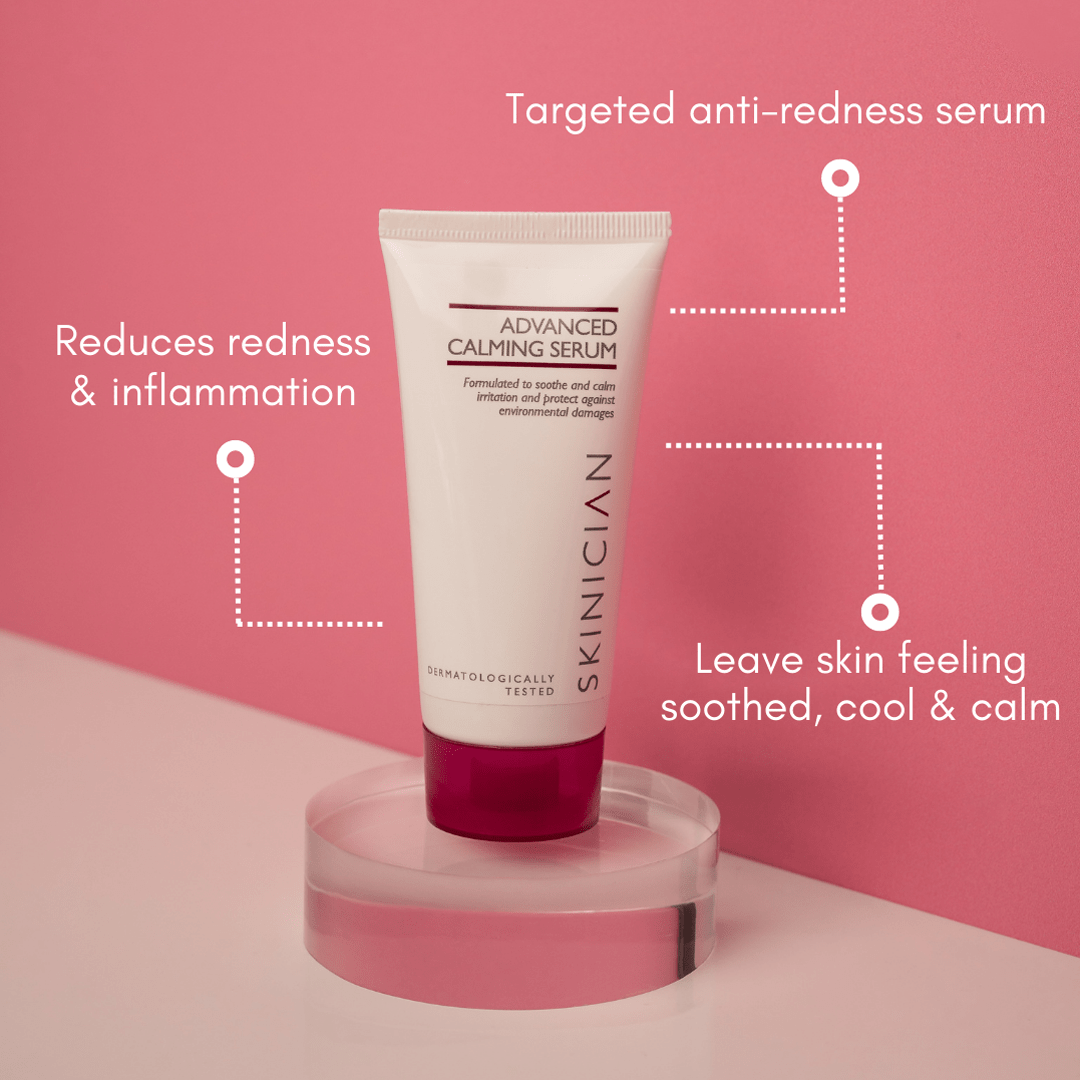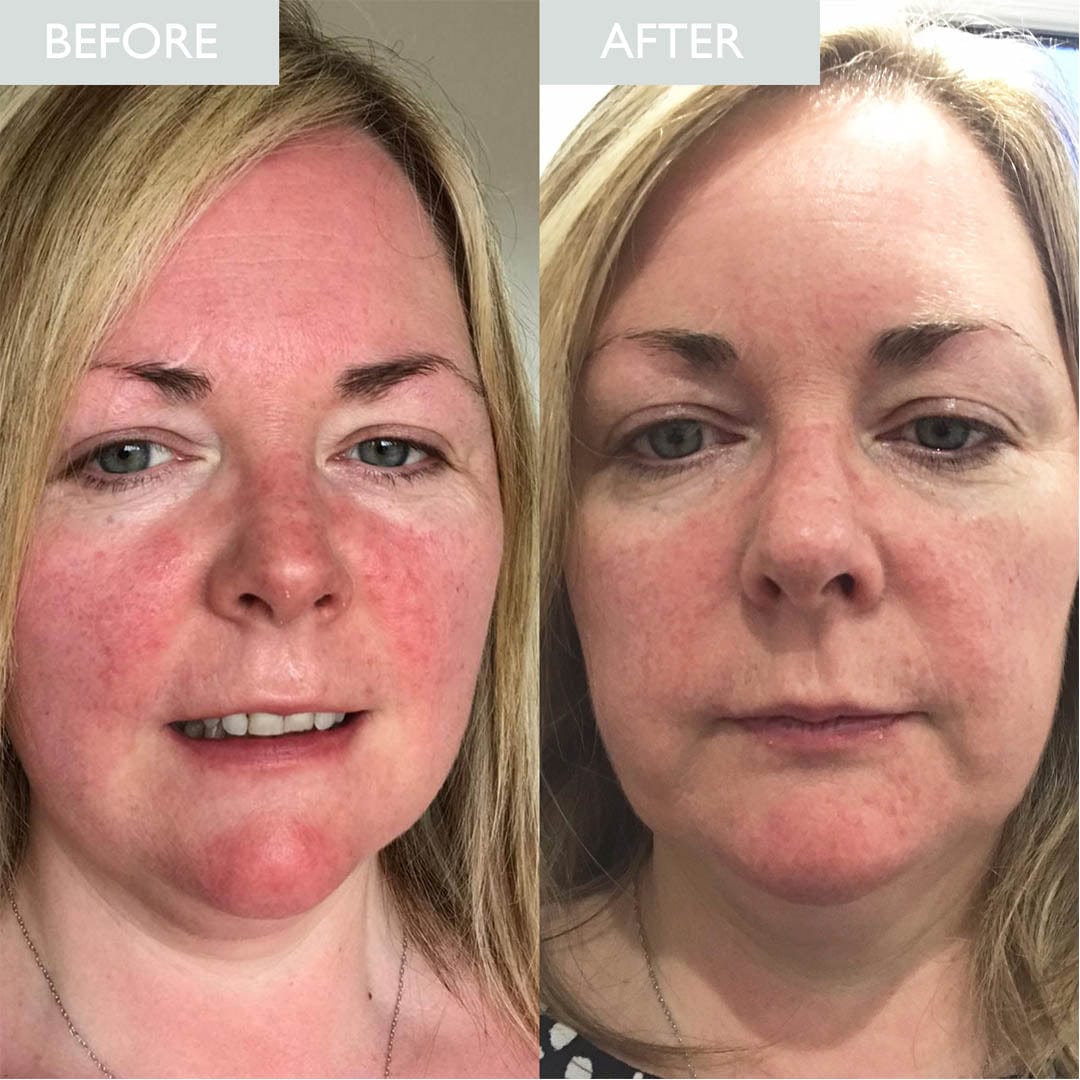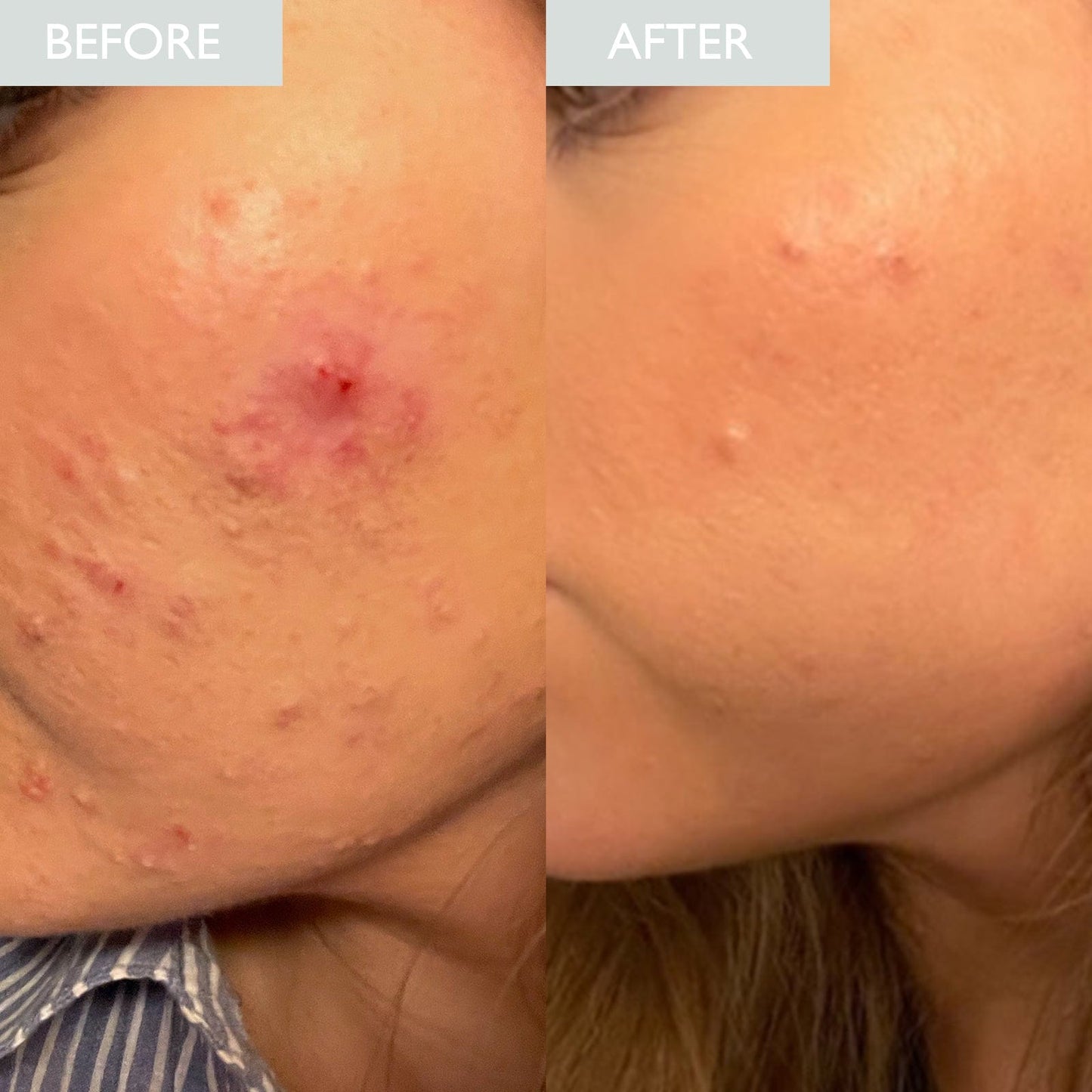 Before and After Using Soothing Phytocomplex™
Take a look at the below image from customers who used our Calming Serum which is formulated with Soothing Phytocomplex™:
Who Soothing Phytocomplex™ Is Best For
Soothing Phytocomplex can be used to treat a number of issues such as skin irritation caused by waxing or shaving, menopausal hot flashes, insect bites, sunburn, an allergic reaction – and even inflamed breakouts. It is suitable for sensitive skins, dry skin, acne or breakout conditions or those who suffer from high redness or skin discomfort.
Things to Consider Before Using Soothing Phytocomplex™
This ingredient is unknown to have allergens, however if using SKINICIAN Calming Serum, we recommend caution if allergic to nuts, due to the Walnut extract within the formula.
We recommend pairing calming serum with an SPF for environmental protection during the day.