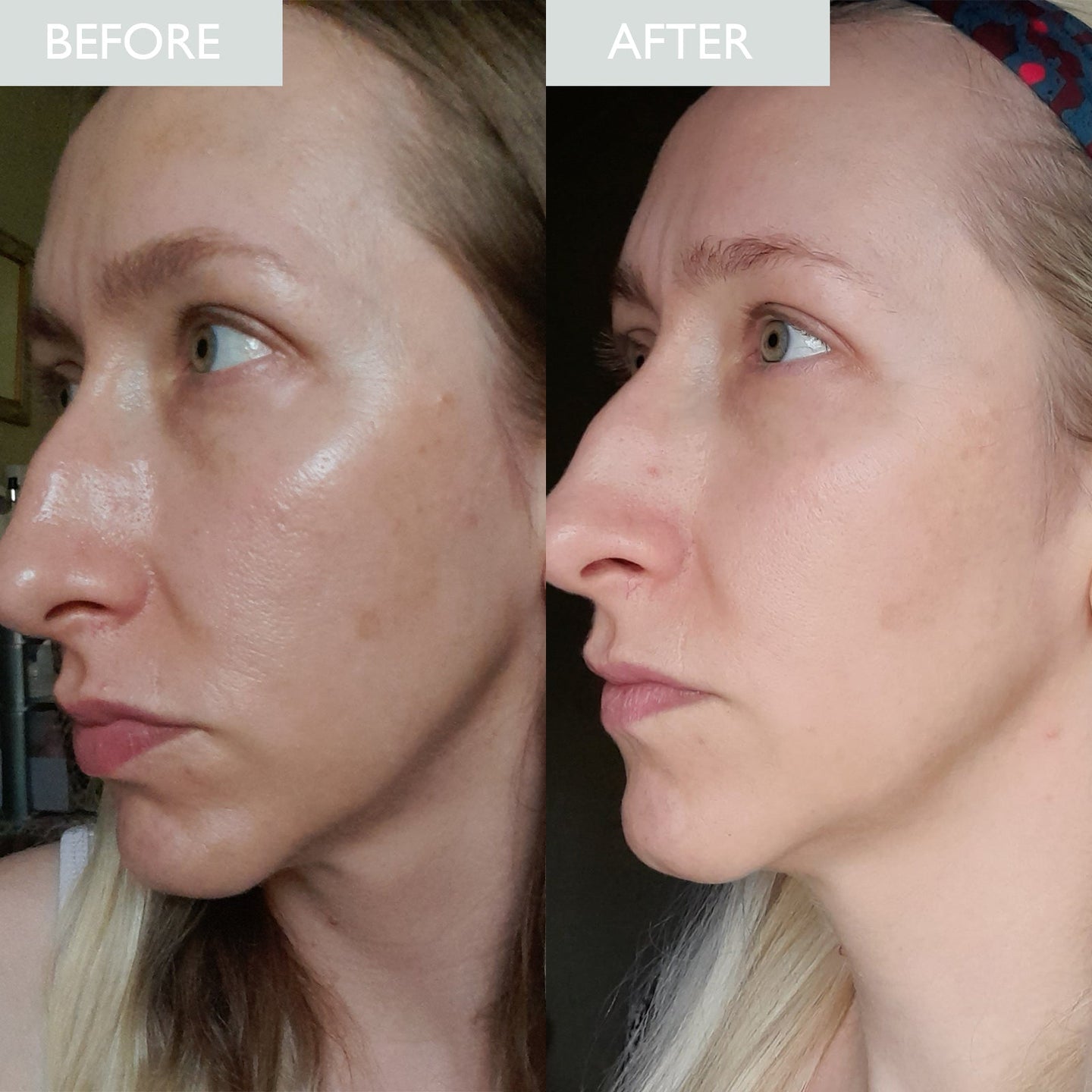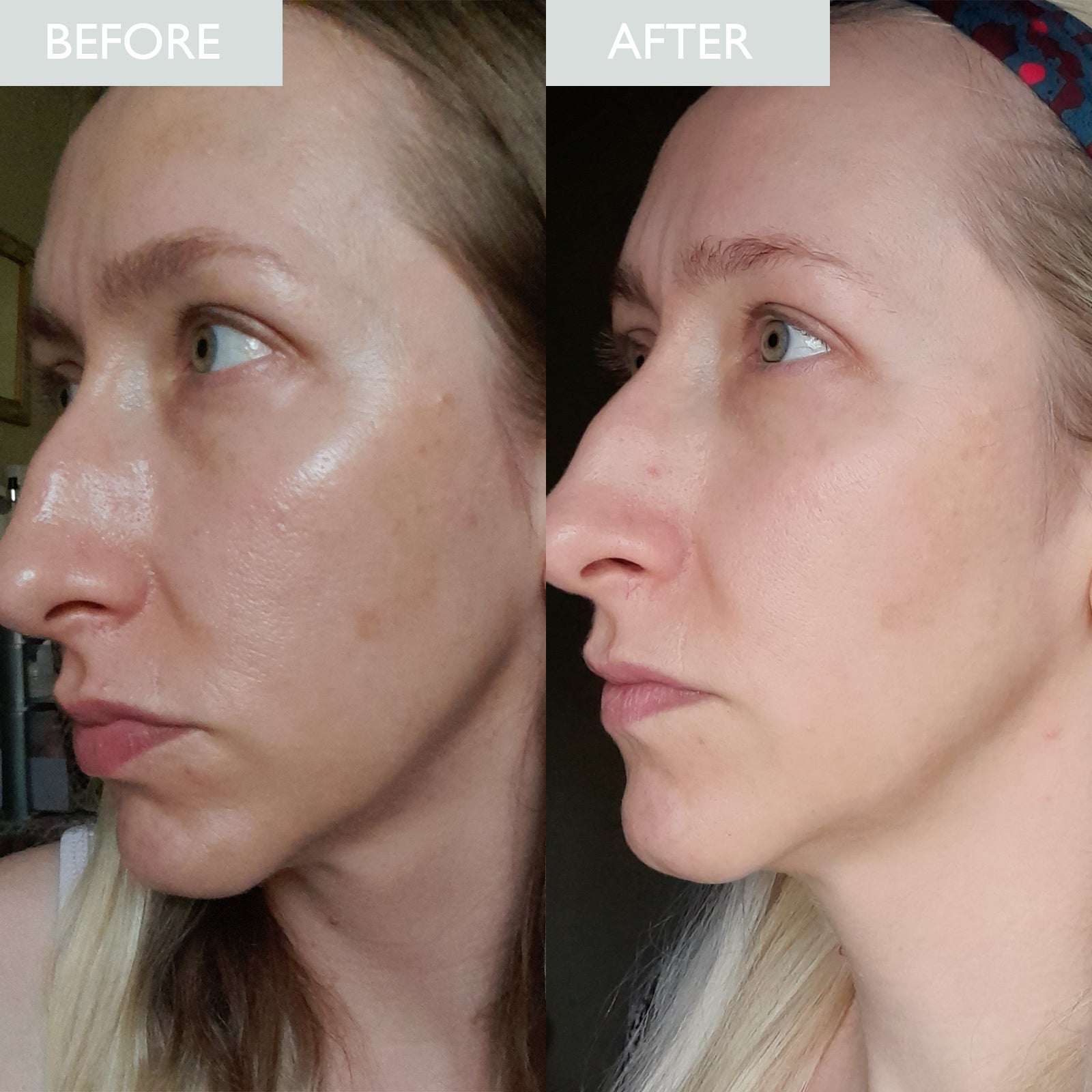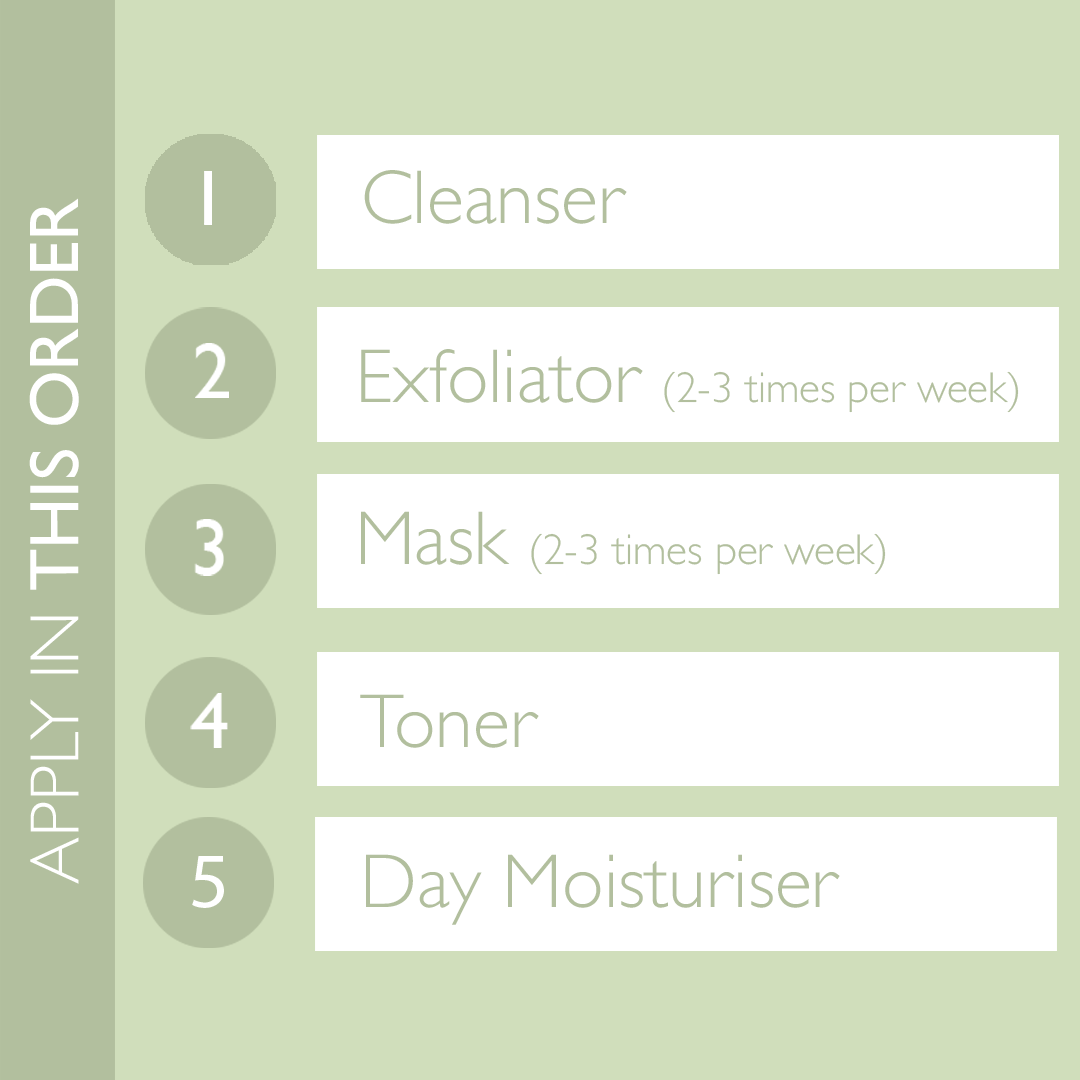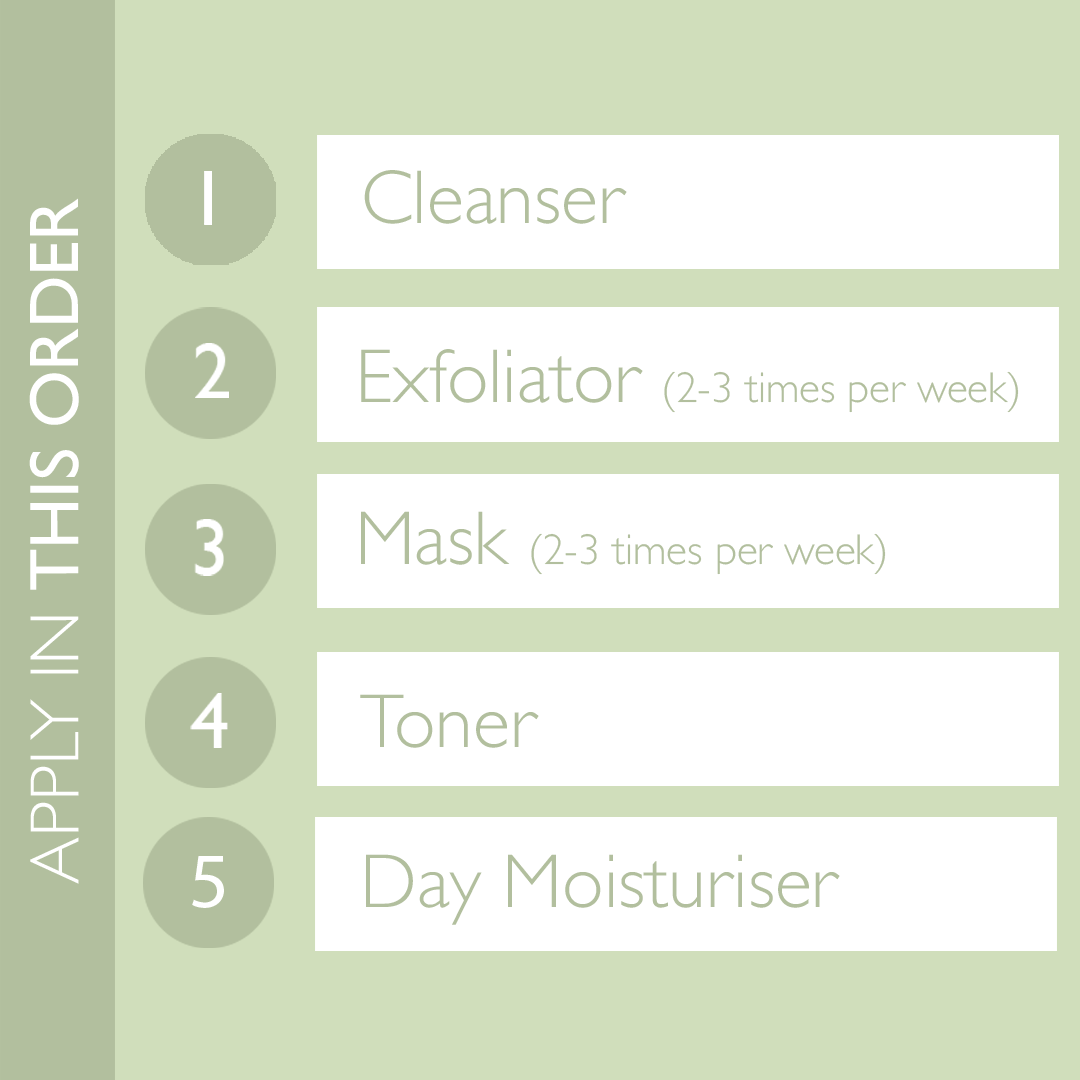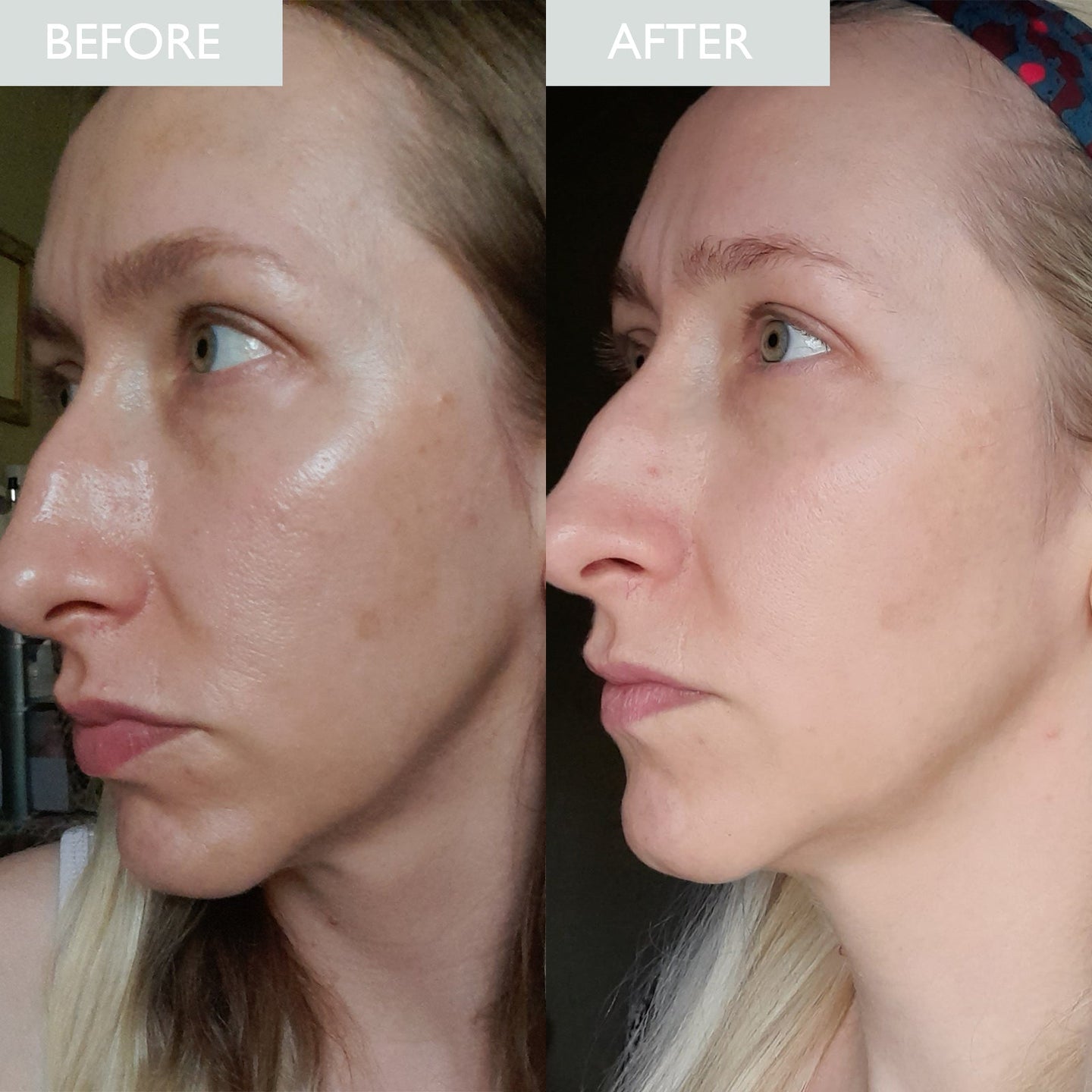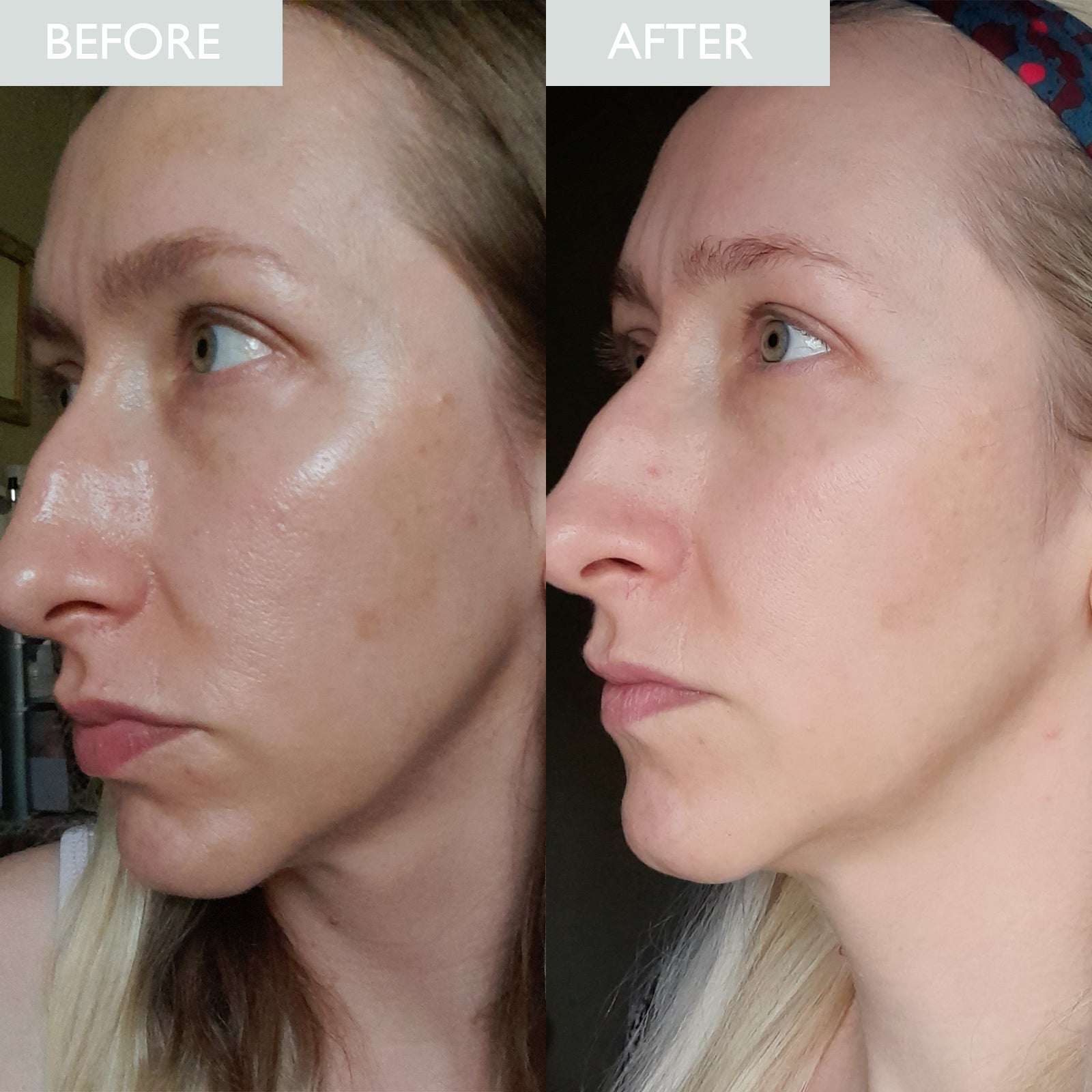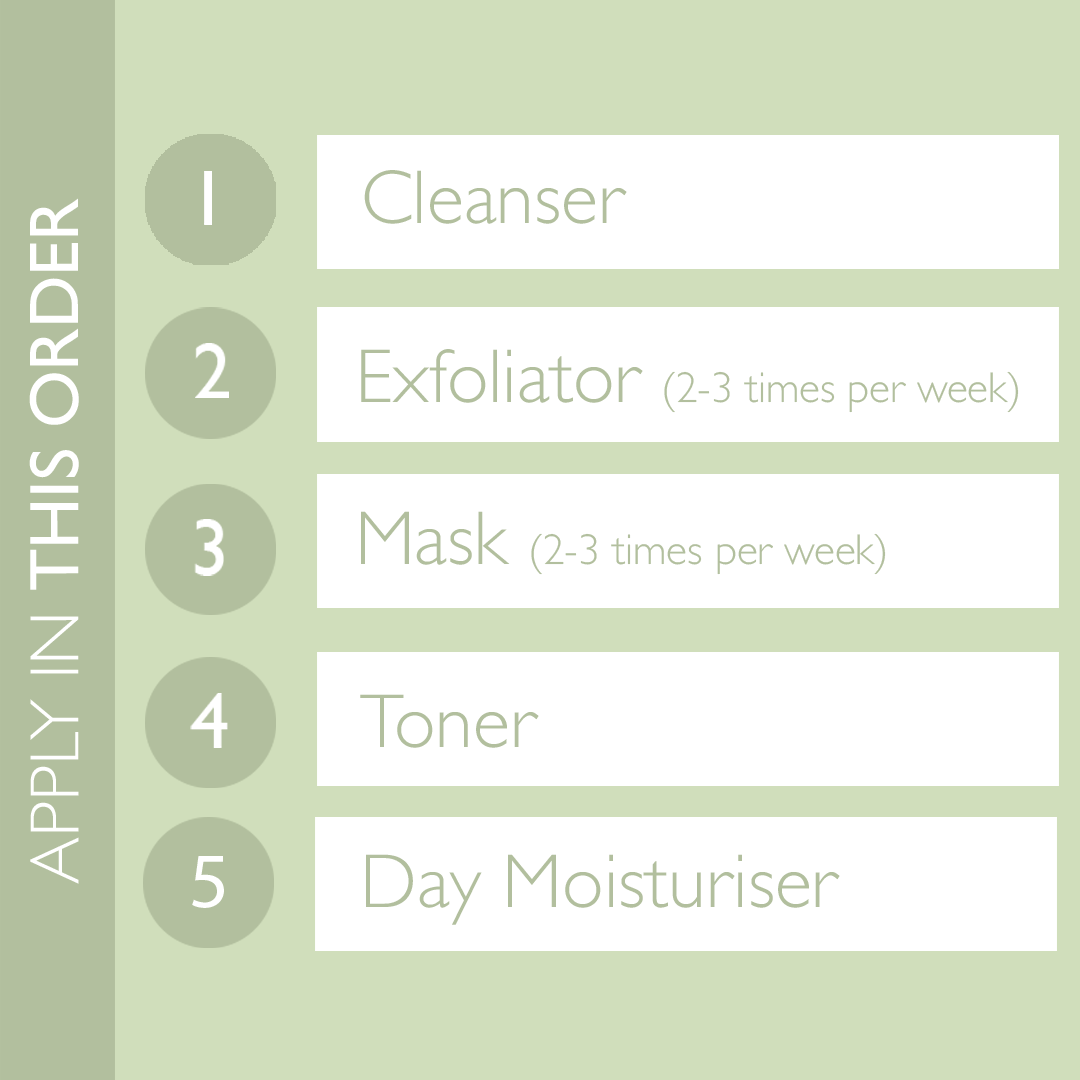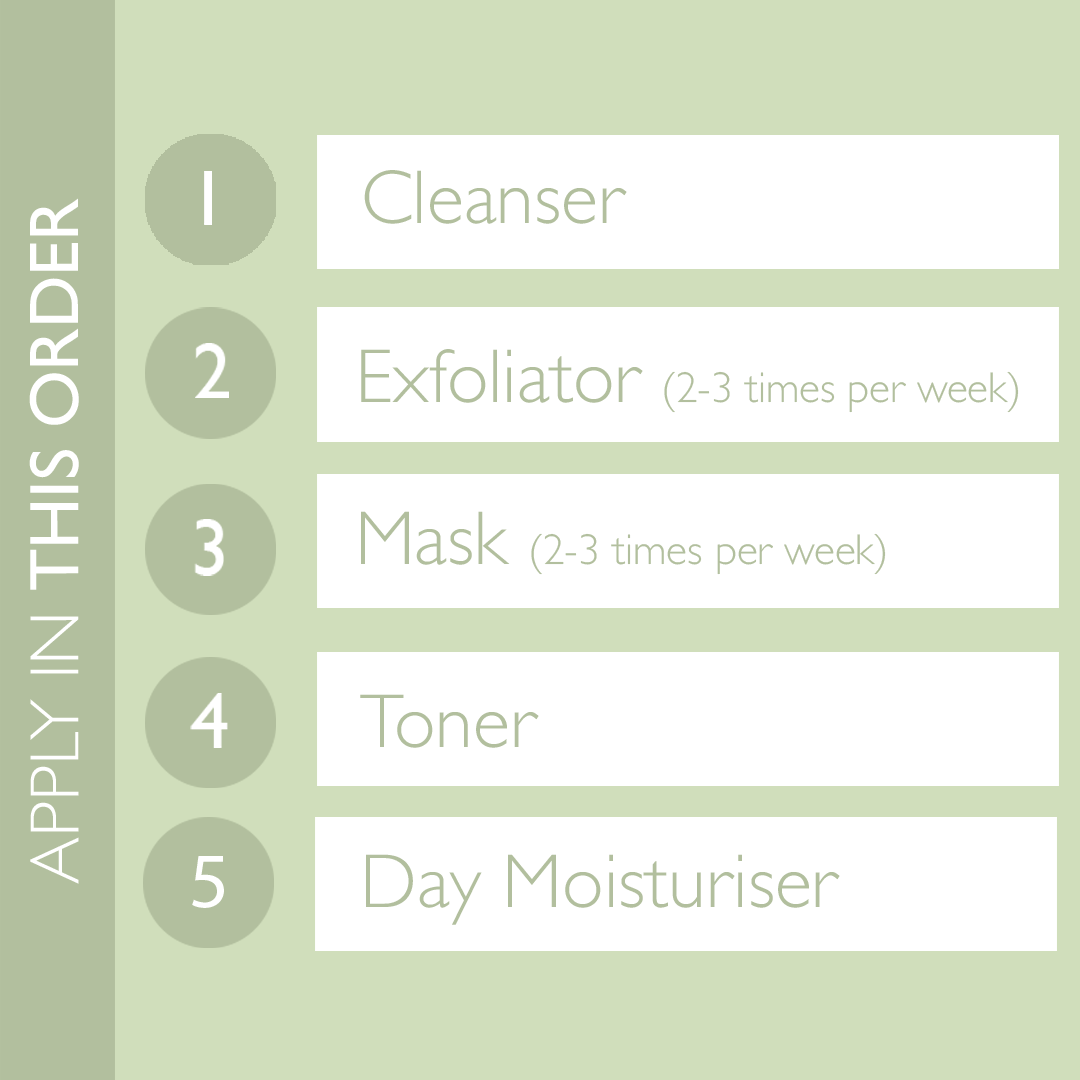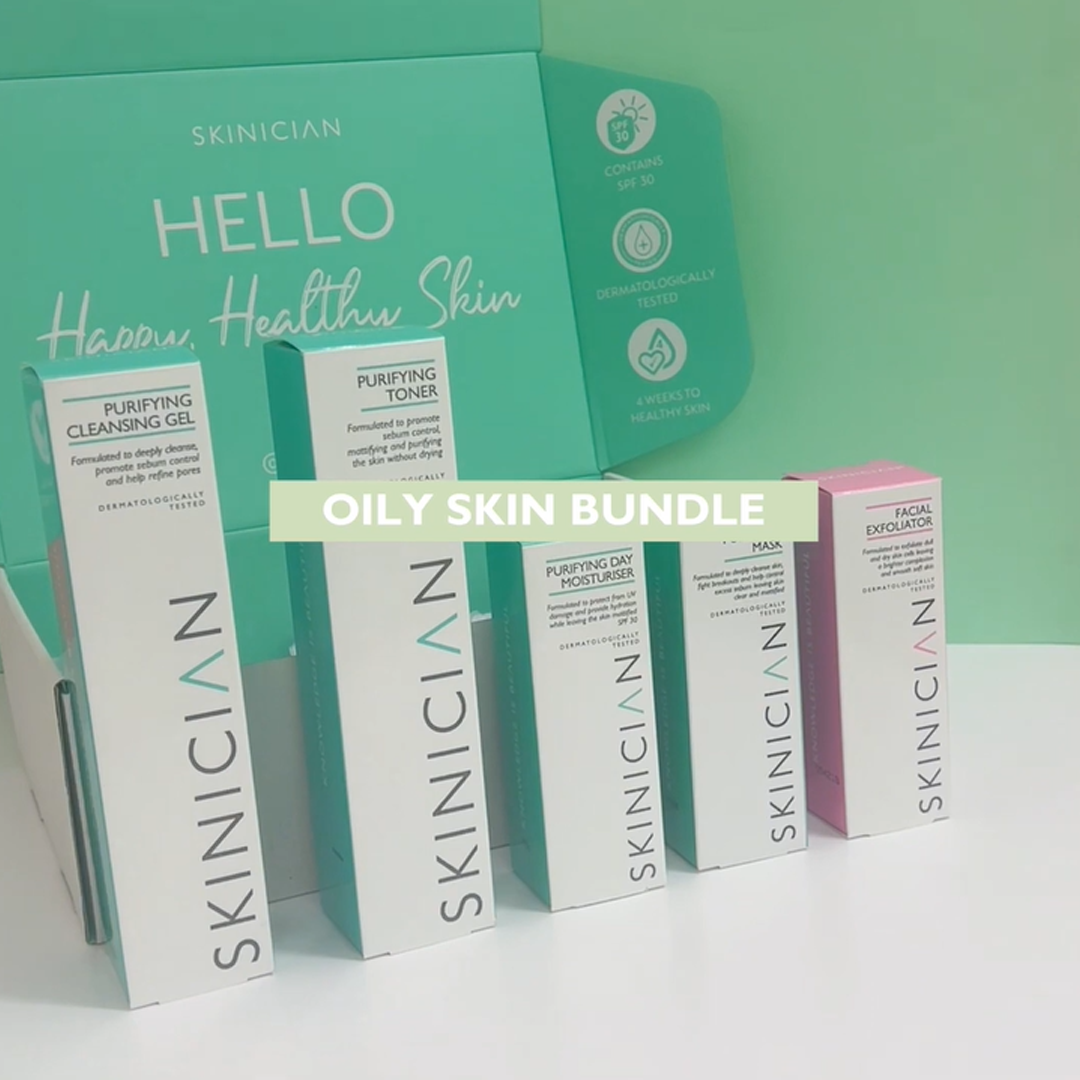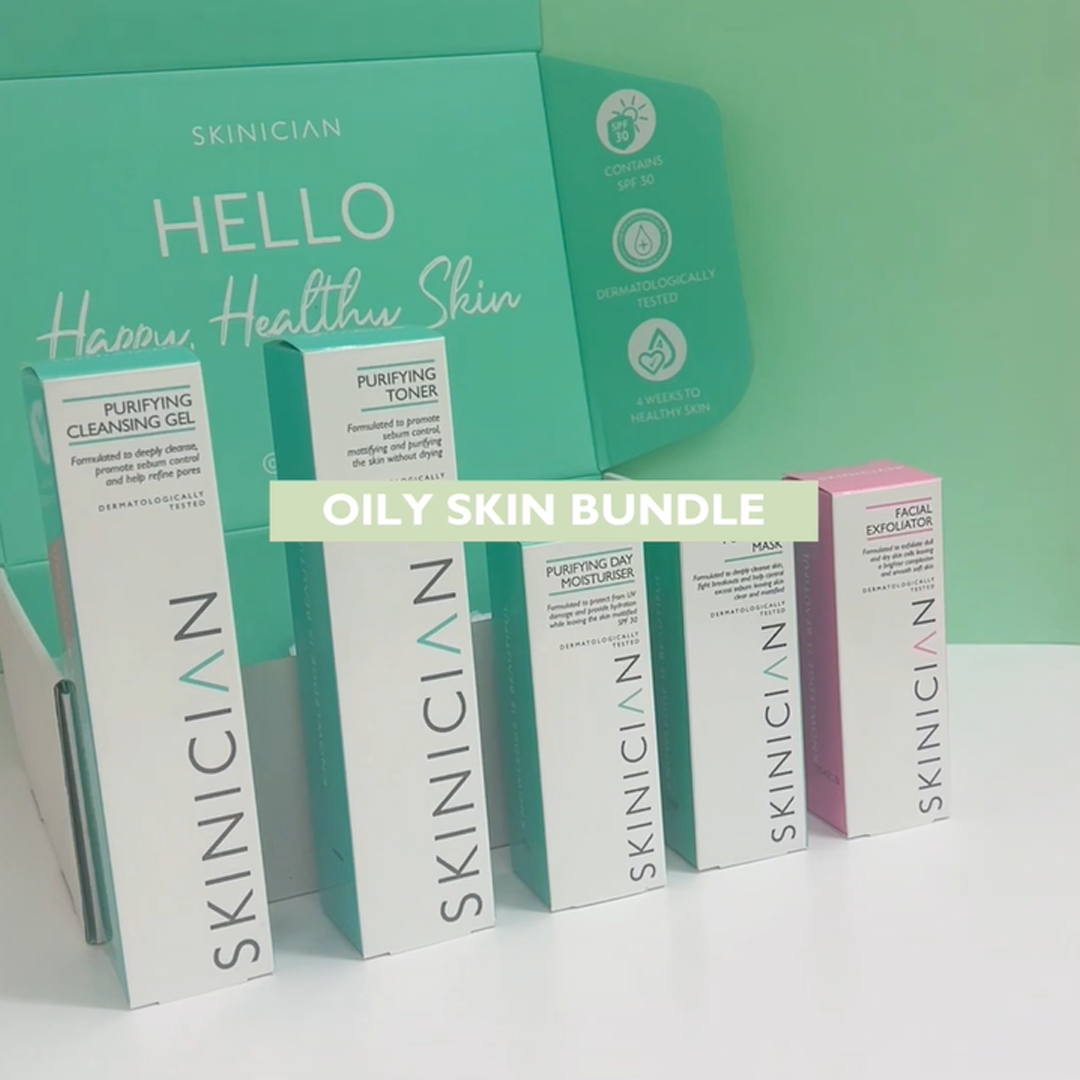 Oily Skin Bundle
Regular price
£116.00 GBP
Sale price
£99.00 GBP
Unit price
per
Save
Sold out
Say goodbye to oily skin and hello to a purified, balanced and bright complexion with our simple skincare set for oily skin. These oil-busting products have all been formulated to reduce oil production, leaving skin clean, clear and mattified.

Skin concerns: oily skin, congested skin
In each bundle you'll get:
A Purifying Cleansing Gel

A Purifying Toner

A Facial Exfoliator

A Purifying Mask

A Purifying Day Moisturiser SPF 30
Who is this oily skincare set best for?
Those who have an oily skin type should use these products to soothe, calm and clear the skin. Our Oily Bundle is formulated with ingredients that are proven to not only help reduce oil production, but also prevent any breakouts and blackheads appearing.

How to use this set for oily skin for best results?
Start by cleansing skin AM and PM with the Purifying Cleansing Gel, a refreshing gel cleanser that removes excess oil and pore-clogging impurities that can lead to excess oil production. Formulated with Witch Hazel to remove excess oils, Grapeseed Oil to remove excess dirt and oil that clogs pores and soothing Chamomile to soothe angry skin. Our Cleansing Gel is the perfect product to help keep oil and breakouts at bay.
Following cleansing, spray the Purifying Toner all over skin, a soothing and refreshing spray toner that reduces excess oil production. This product is amazing, as not only does it keep skin hydrated and mattified, it also contains Vitamin C to help brighten and even skin tone.
Even oily skin needs hydration, so we have formulated a lightweight mattifying moisturiser with broad-spectrum sun protection that controls excess oil and reduces breakouts. This clever moisturiser hydrates skin giving it the hydration it needs, without adding excess oils that clog pores leading to breakouts.
In this bundle we have also included a Facial Exfoliator to be used 2-3 times per week, as this gentle yet powerful facial exfoliator is formulated with marine friendly biodegradable micro particles to remove the build-up of dead skin cells that can block pores leading to excess oil production.
Two – Three times per week, use the Purifying Mask on freshly cleansed skin. This deep cleansing, green clay mask gently draws out excess oil and refines pores for a smoother, clearer complexion. This mask helps to leave skin feeling mattified without drying out the skin leaving it feeling red and sensitive.


Read more about our sustainability pledge
Key ingredients:

Grape Seed Oil 
Helps remove dirt, excess oil and dead skin cells that could clog pores and cause further breakouts 

Green Tea & Chamomile
Reduces inflammation and soothes and calms breakouts 

Zinc PCA
Proven to significantly reduce sebum production in 28 days to control shine

Vitamin C
Proven to control acne-causing bacteria, reduce blackheadsand reduce post-inflammatory pigmentation

Encapsulated SPF 30
Provides broad spectrum. prolonged protection
How long will it take to see results with this skincare set for oily acne prone skin?
As with any new skincare routine, we expect to see results within 6-8 weeks of using the oily skin bundle, but you should start to notice skin feeling cleaner and reduced oil production within a few uses. This bundle has seen great results in the past, check out our skin concern blog here for more information.

Purifying Cleansing Gel
Pump into damp hands and a lather. Massage over face and neck avoiding eyes. Rinse with tepid water and repeat for a double cleanse.

Purifying Toner
After cleansing, spritz a few times across the face in an arc shape.

Purifying Day Moisturiser
Use daily, in the morning, after cleansing and toning. Allow 5 minutes before applying makeup.

Facial Exfoliator
Wet your face with lukewarm water and apply to face and neck. Massage gently in circular movements paying particular attention to the forehead, nose and chin. Rinse. Use two to three times a week.

Purifying Mask
Apply a generous amount to your face and neck in an upward direction, avoiding the eye area. Once evenly applied leave for 10 – 15 minutes. Rinse. Use two to three times a week ideally after exfoliation.
Country
Delivery Information
UK & NI
Eco option - £3.95 (3-5 working days)
FREE on orders over £40
Priority - £4.95 (1-2 working days)
Republic of Ireland

€6.20 (1-2 working days)




FREE on orders over €40

Europe

£7.95 (7-10 working days)




FREE on orders over £100

Rest of World
£15 (15-20 working days)
FREE on orders over £150