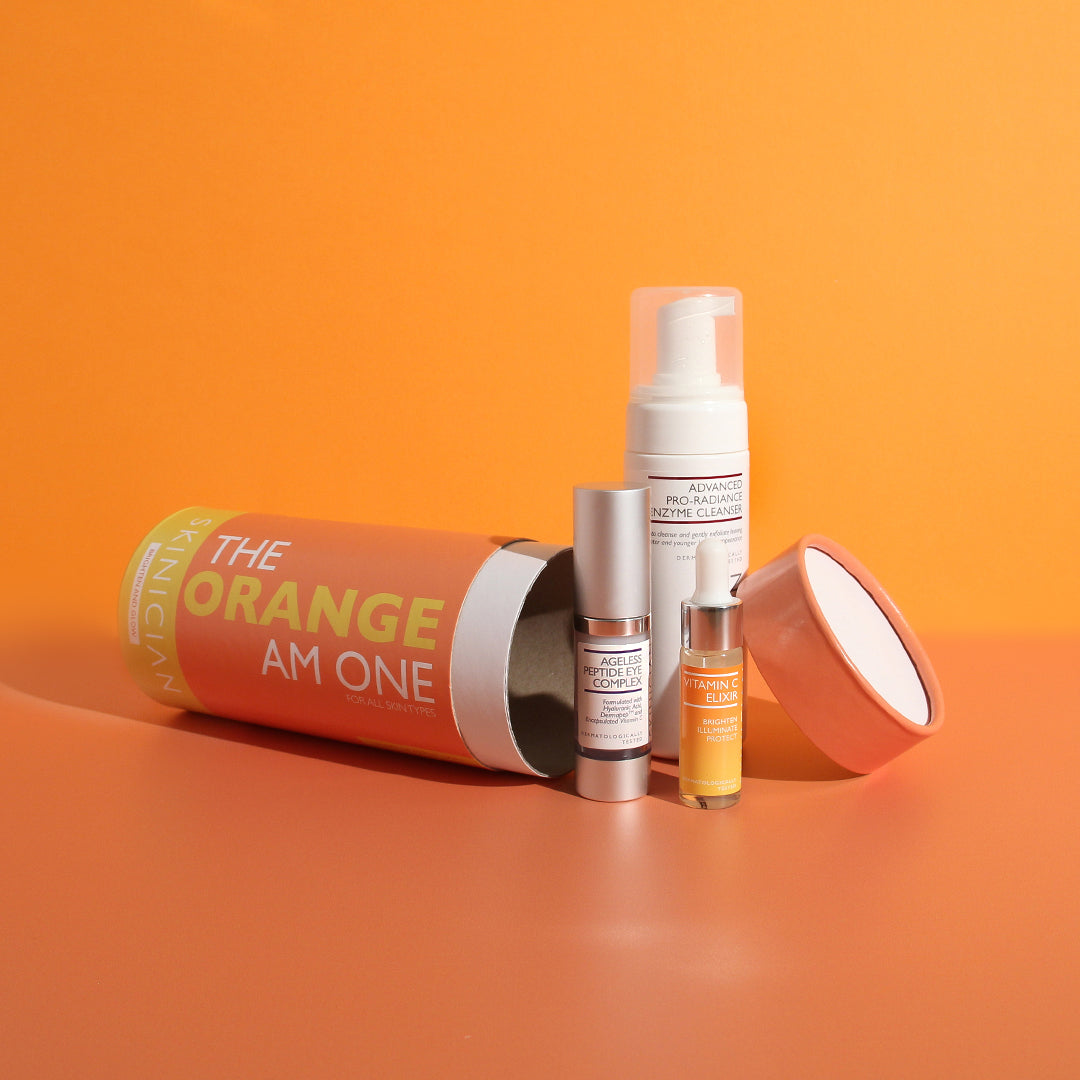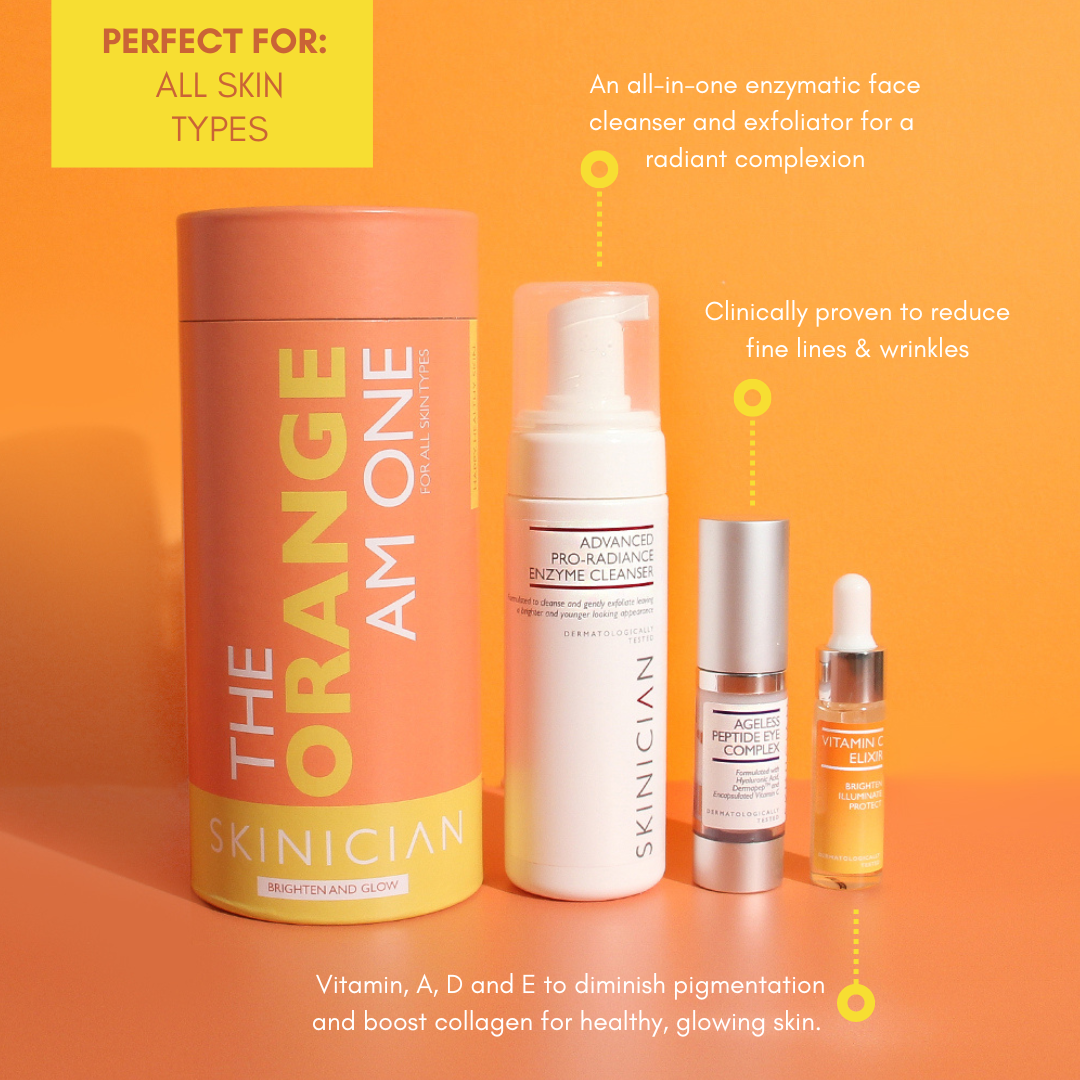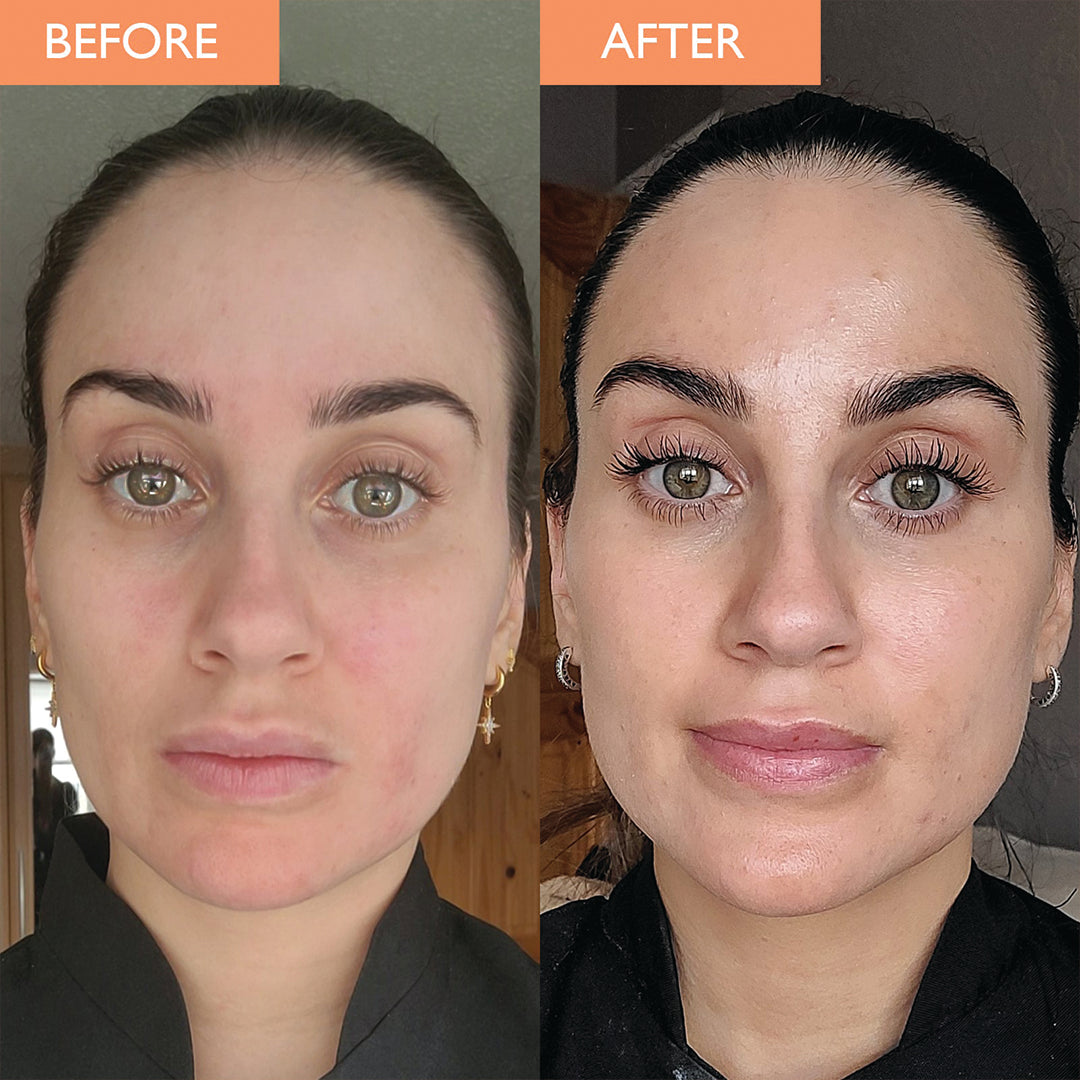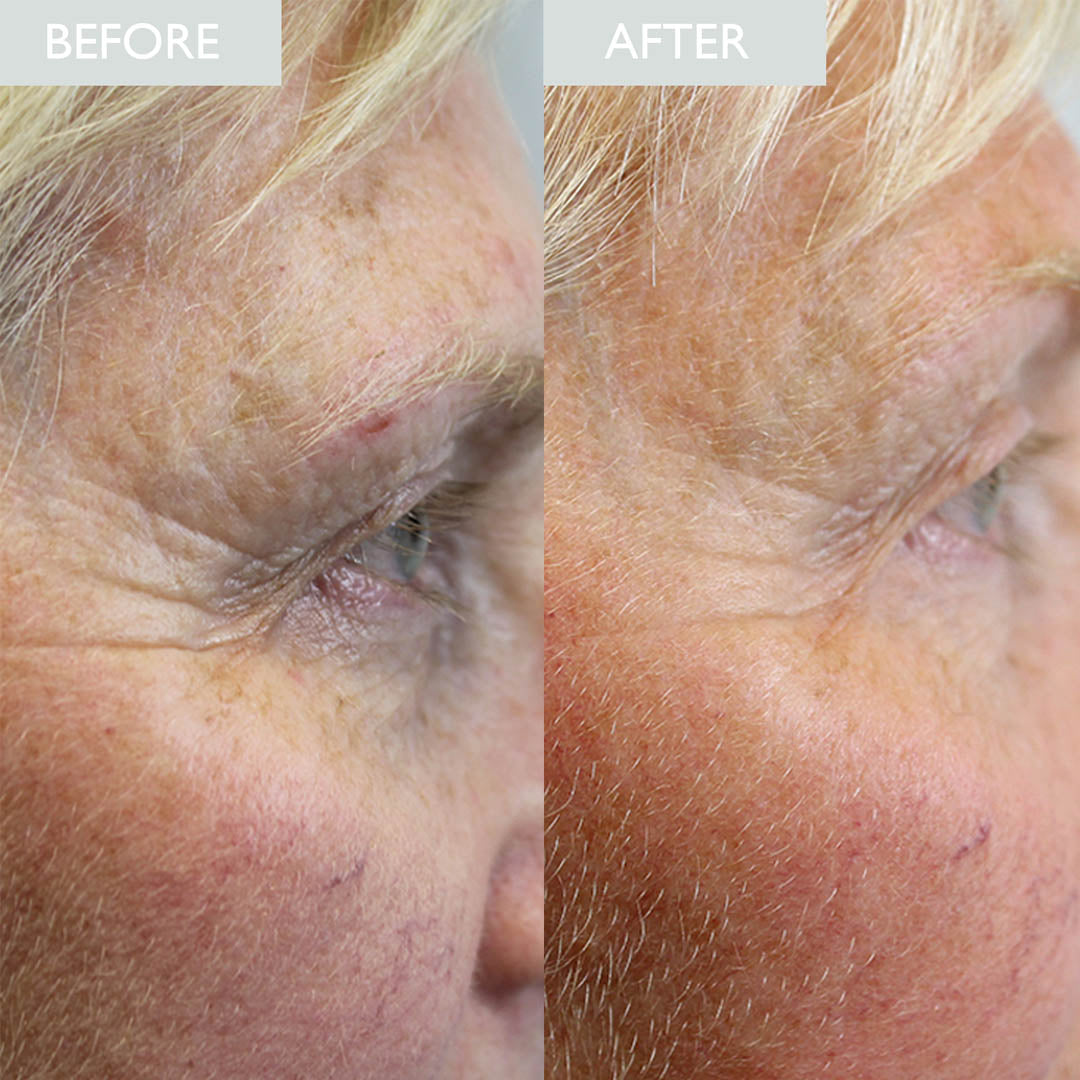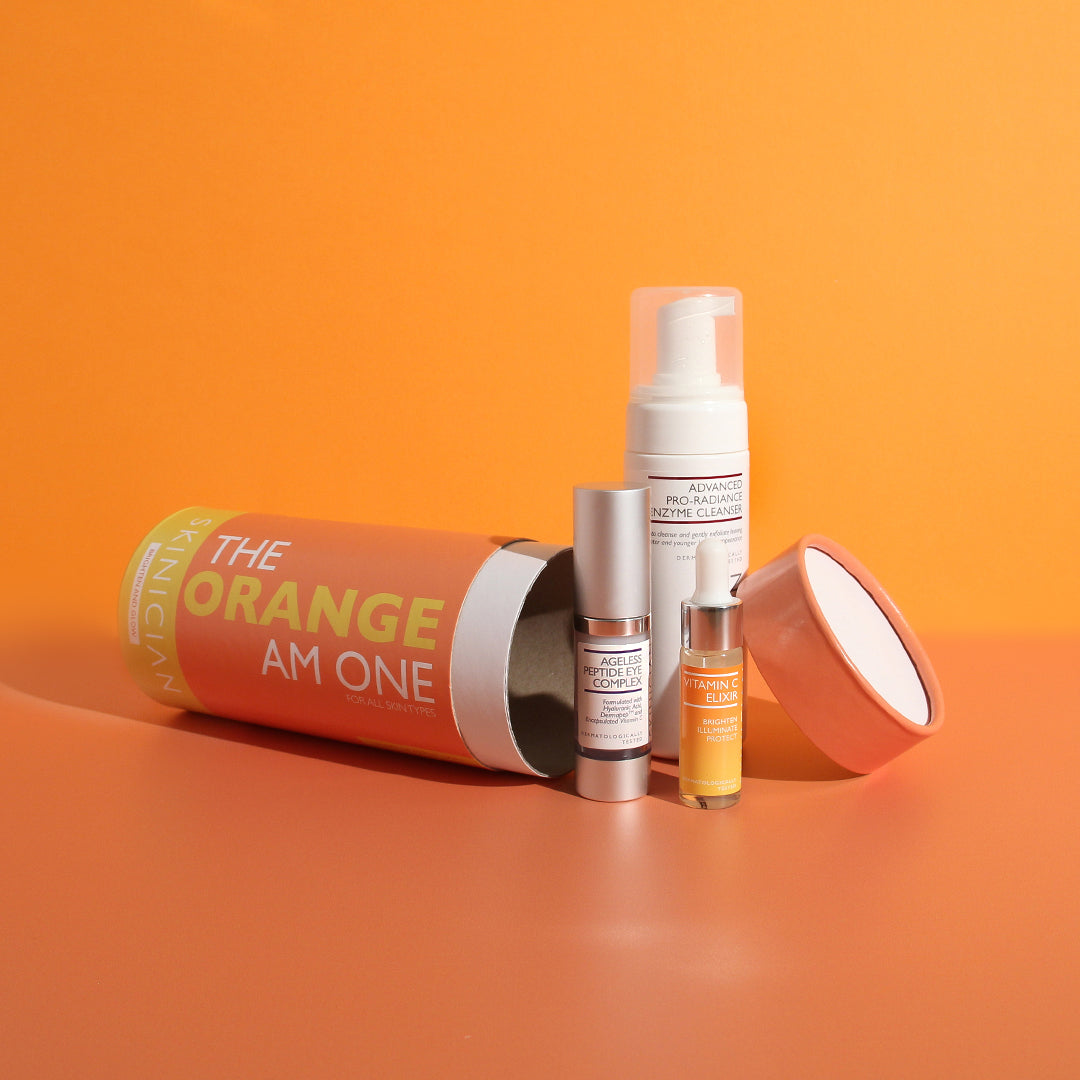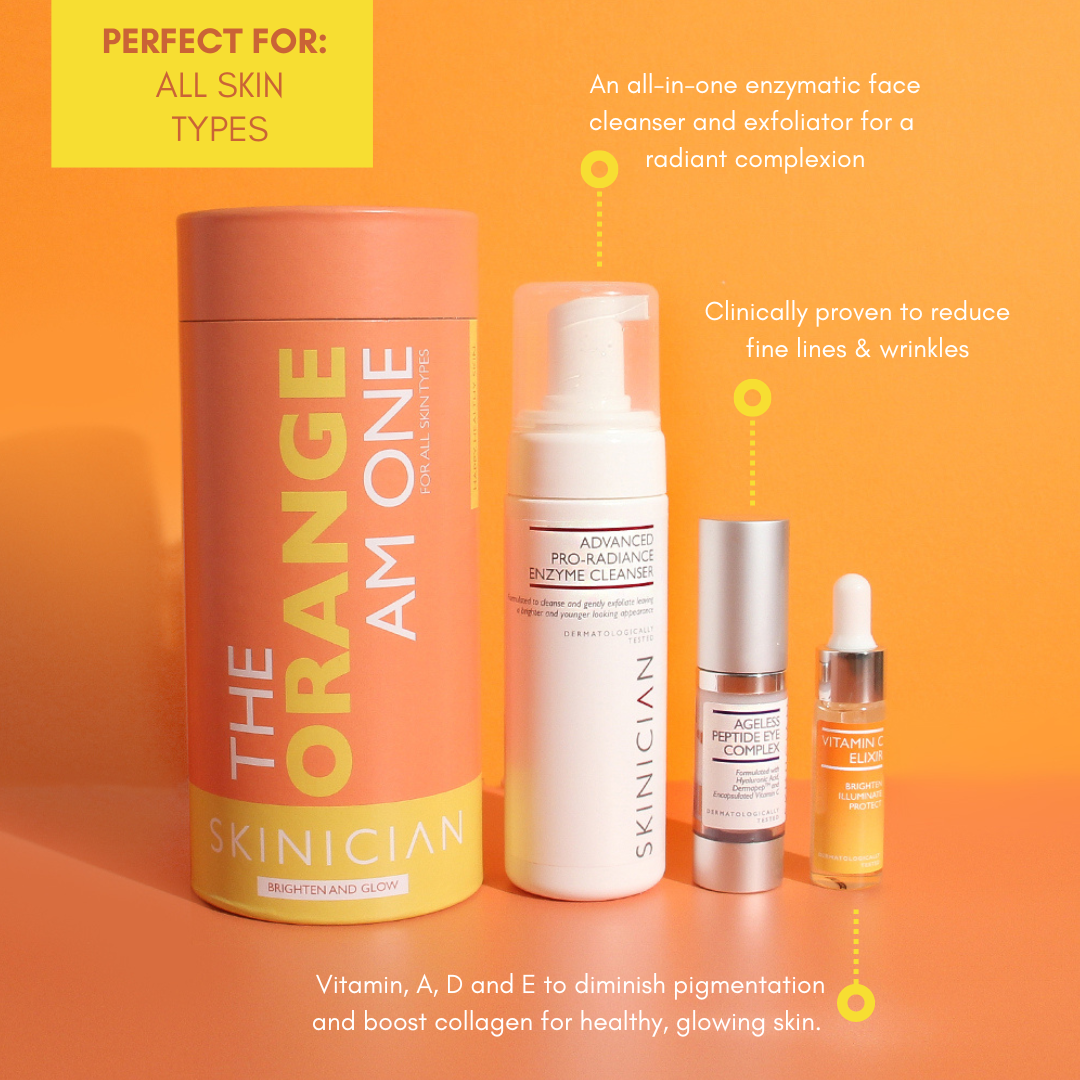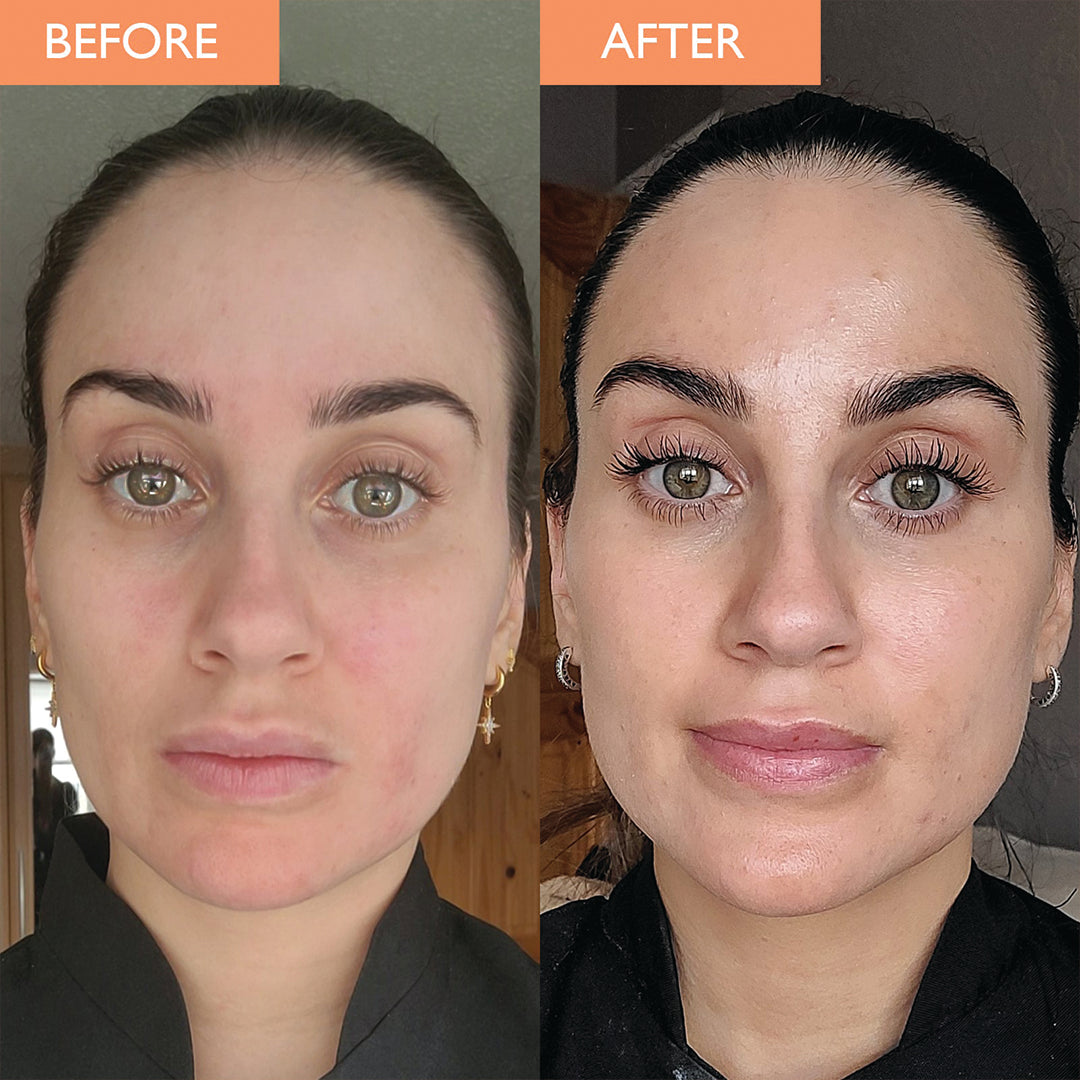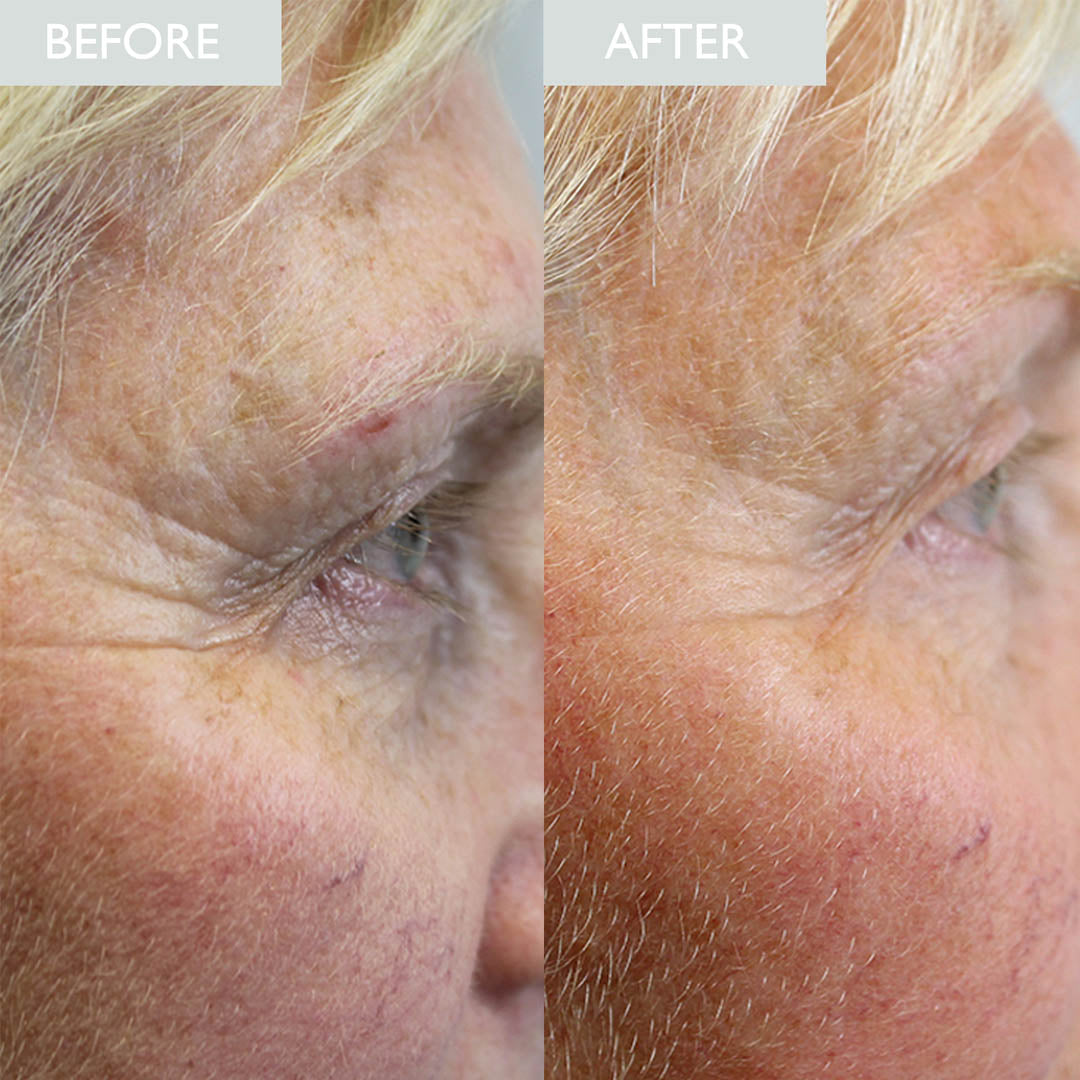 The Orange AM One
Regular price
£101.00 GBP
Sale price
£60.00 GBP
Unit price
per
Save
Sold out
Achieving glowing, radiant skin with three of our best full-sized skin brightening products in one gift set for a timesaving, minimal skincare routine for your AM. Products worth over £101 / €125.50
Skin concerns: pigmentation, dull skin, uneven skin tone, dry skin & premature ageing
This morning skincare routine set contains three of our best anti-pigmentation full size products to brighten and rejuvenate dull skin. Rich in concentrated actives, each of these brightening skincare heroes works wonderfully on its own but used together the formulas complement each other to leave skin intensely radiant and renewed.

This morning skincare routine set contains our Advanced Pro-Radiance Enzyme Cleanser 150ml, a foaming face wash rich in exfoliating natural fruit enzymes (AHAs), together with resurfacing prickly pear, to leave skin thoroughly cleansed and healthy-looking. Our Brightening Vitamin C Elixir 15ml is a nourishing facial oil with brightening Vitamin C, a potent antioxidant that works to reduce pigmentation and age spots, while boosting collagen in the bargain. And for the perfect finishing touch, the clinically proven Peptide Eye Complex that is proven to increase hydration by up to 23%, increase firmness by 25% and even out skin tone by 19%.

"This is one of the best minimal skincare routine gifts you can give someone who is dealing with dullness or pigmentation. As we age, some of us find uneven skin tone or sun spots can be a real issue, so I've handpicked a trio of brightening heroes with trusted ingredients such as AHAs and Vitamin C that work to restore skin to its former glory and deliver that post-facial glow we all desire! For me, it's the next best thing to a salon treatment. (It can help prolong the effects of one too!)"

– Shelley Martin, Co-founder SKINICIAN
Key ingredients:
Vitamin C
Vitamin C is clinically proven to reduce pigmentation and age spots in 21 days, reduce cell damage caused by UVA and UVB rays by over a third.

Dermapep™
SA peptide that mimics retinoic acid to stimulate collagen and elastin production and decrease wrinkle depth. Proven to reduce the number of wrinkles by 30% and their depth by 35%

AHA's
Gently dissolves dry, dead skin cells for mild exfoliation, leaving the skin brighter with a more youthful

Nepal Oligosaccharides
Proven to increase the rate of cell turnover, improve skin luminosity and decrease wrinkle surface by 20% and the number of wrinkles by 13%.
The Pro-Radiance Enzyme Cleanser should be used for dual-action cleansing and exfoliating. To use, apply the foam cleanser with damp hands onto damp skin, massage over the skin in circular movements for 1 minute with fingertips and rinse with lukewarm water.

After thorough cleansing using approximately the size of a grain of rice per eye, apply the Eye Peptide Complex above and below the brow bone and under eye area, avoiding the soft tissue of the upper and lower lids.

Take 1-3 drops of your Vitamin Elixir in the palms of your hands, rub together and apply in circular movements to the face and neck, avoiding the delicate eye area. Can be used AM and PM (If you are using retinol in your skincare routine, your Vitamin C Elixir should be used in the morning and your Overnight Retinol Powerbalm at night. If you would prefer to use your Vitamin C Elixir in the evening, we recommend alternating between them)

Follow with your daily SPF to protect your skin.
Country
Delivery Information
UK & NI
Eco option - £3.95 (3-5 working days)
FREE on orders over £40
Priority - £4.95 (1-2 working days)
Republic of Ireland

£4.95 (1-2 working days)




FREE on orders over £40

Europe

£7.95 (7-10 working days)




FREE on orders over £100

Rest of World
£15 (15-20 working days)
FREE on orders over £150