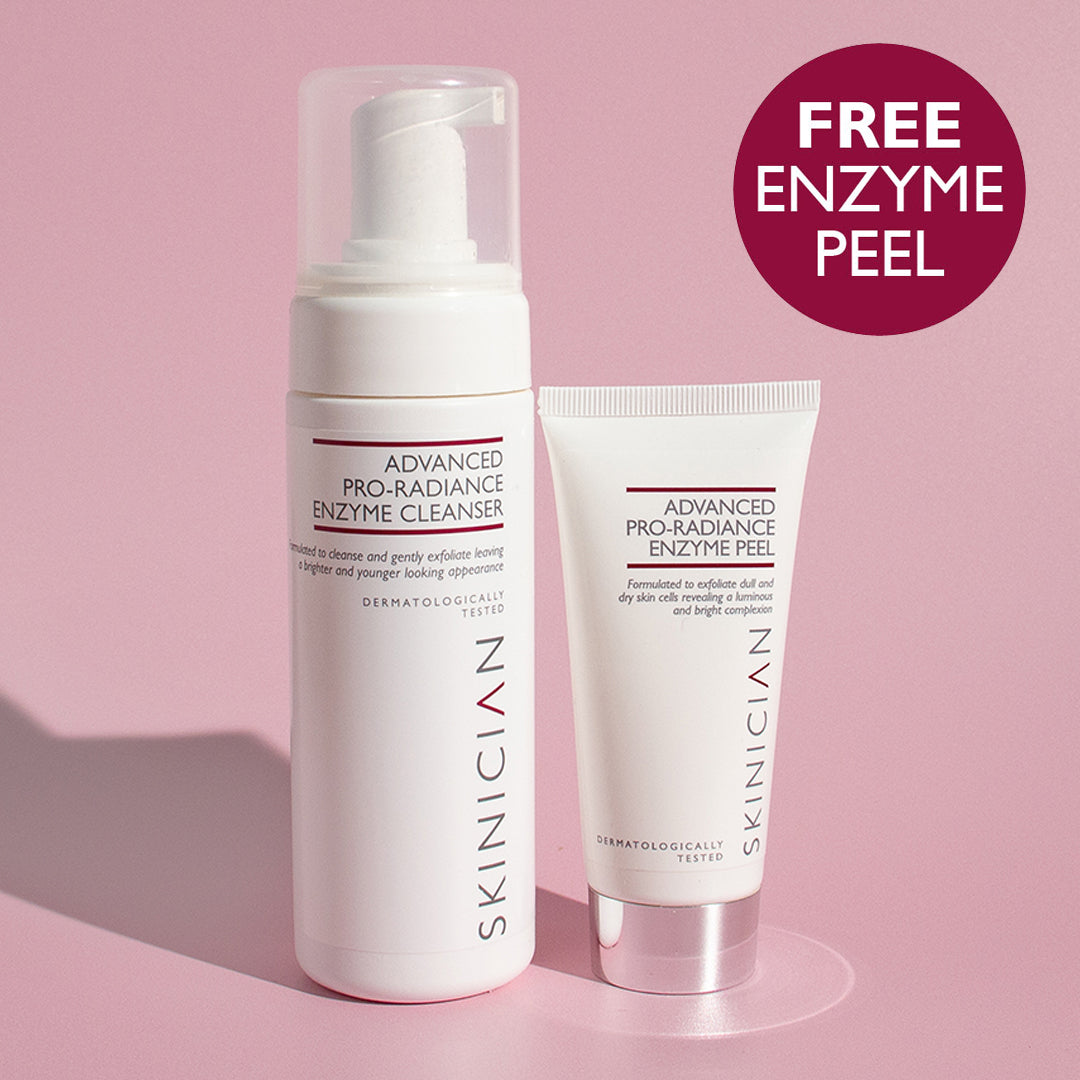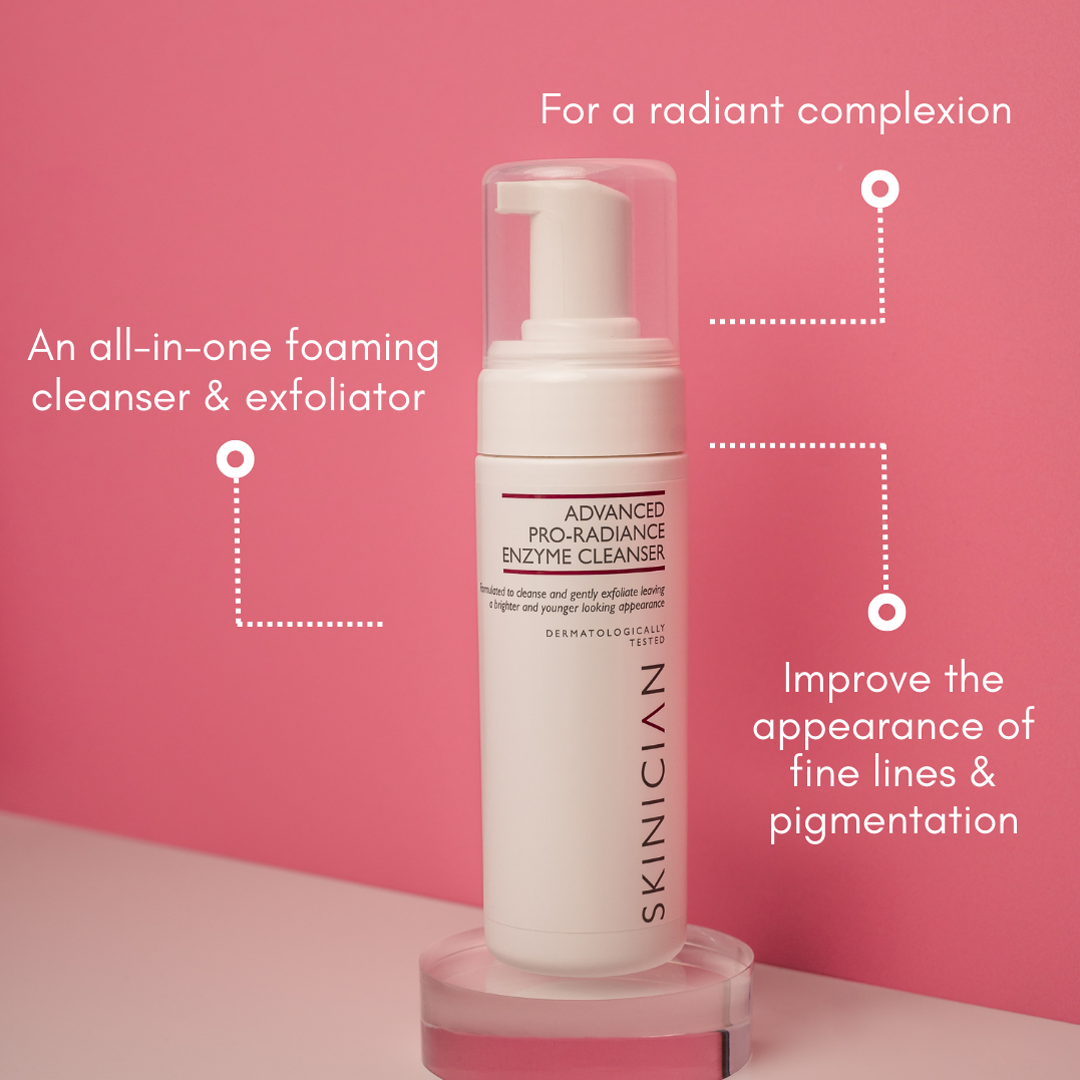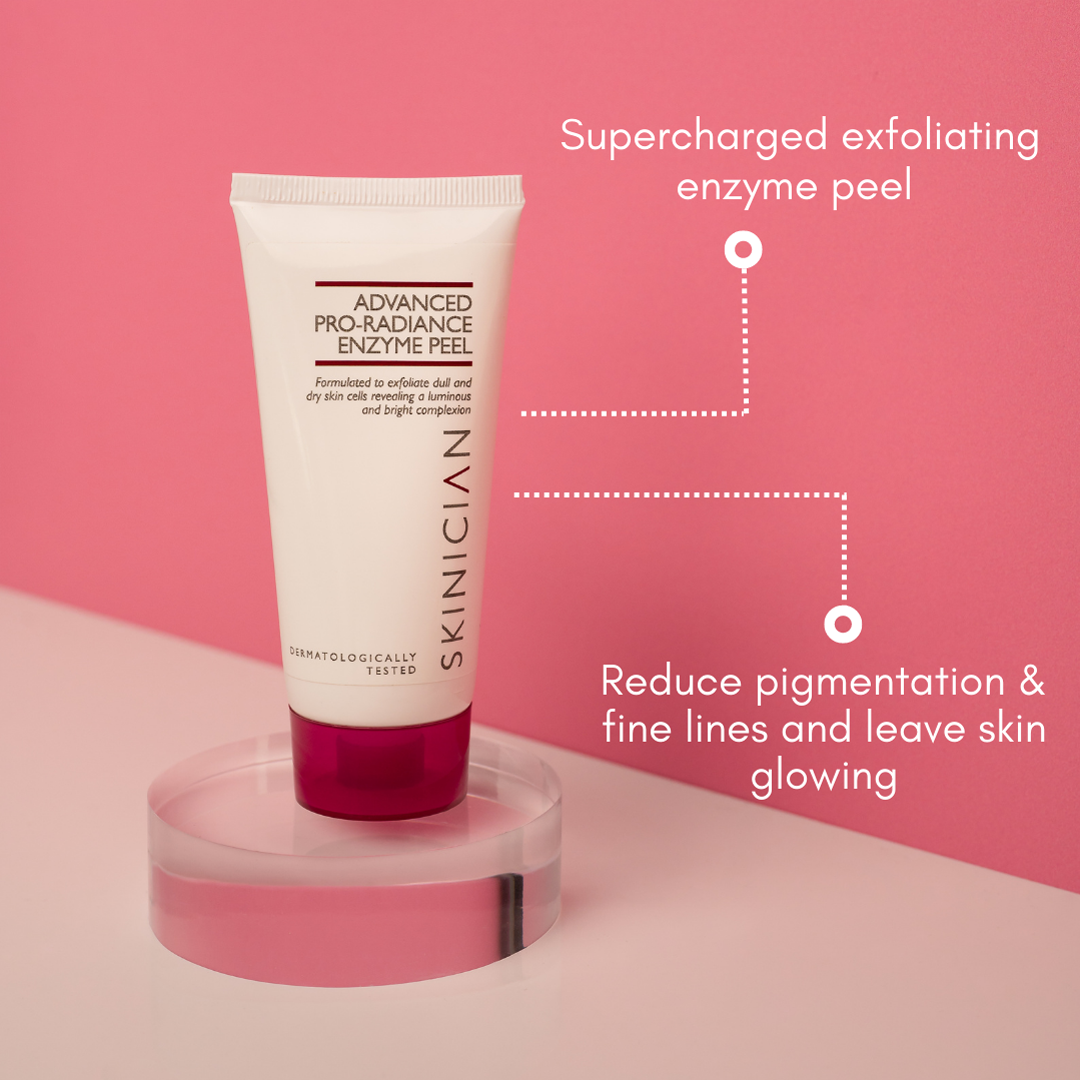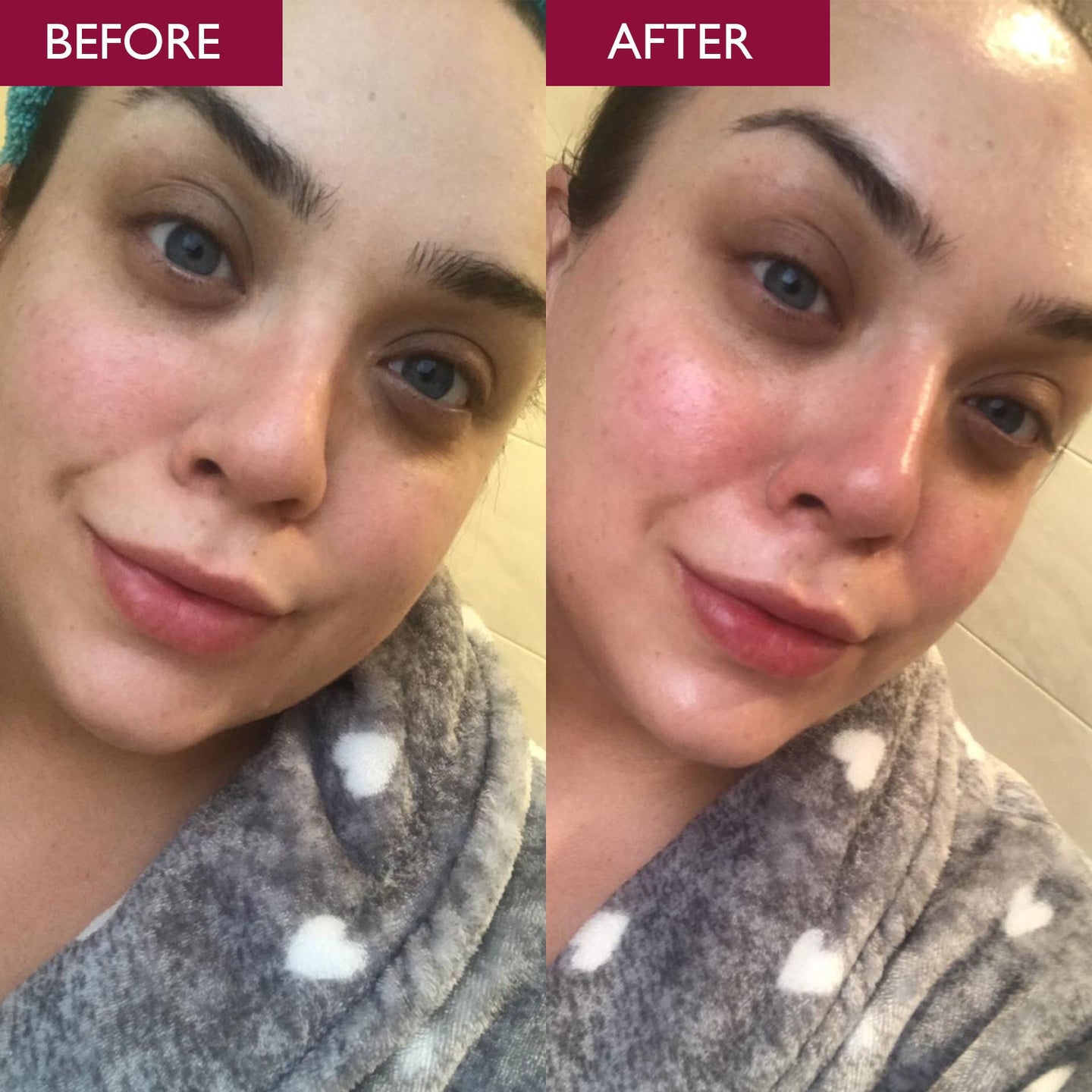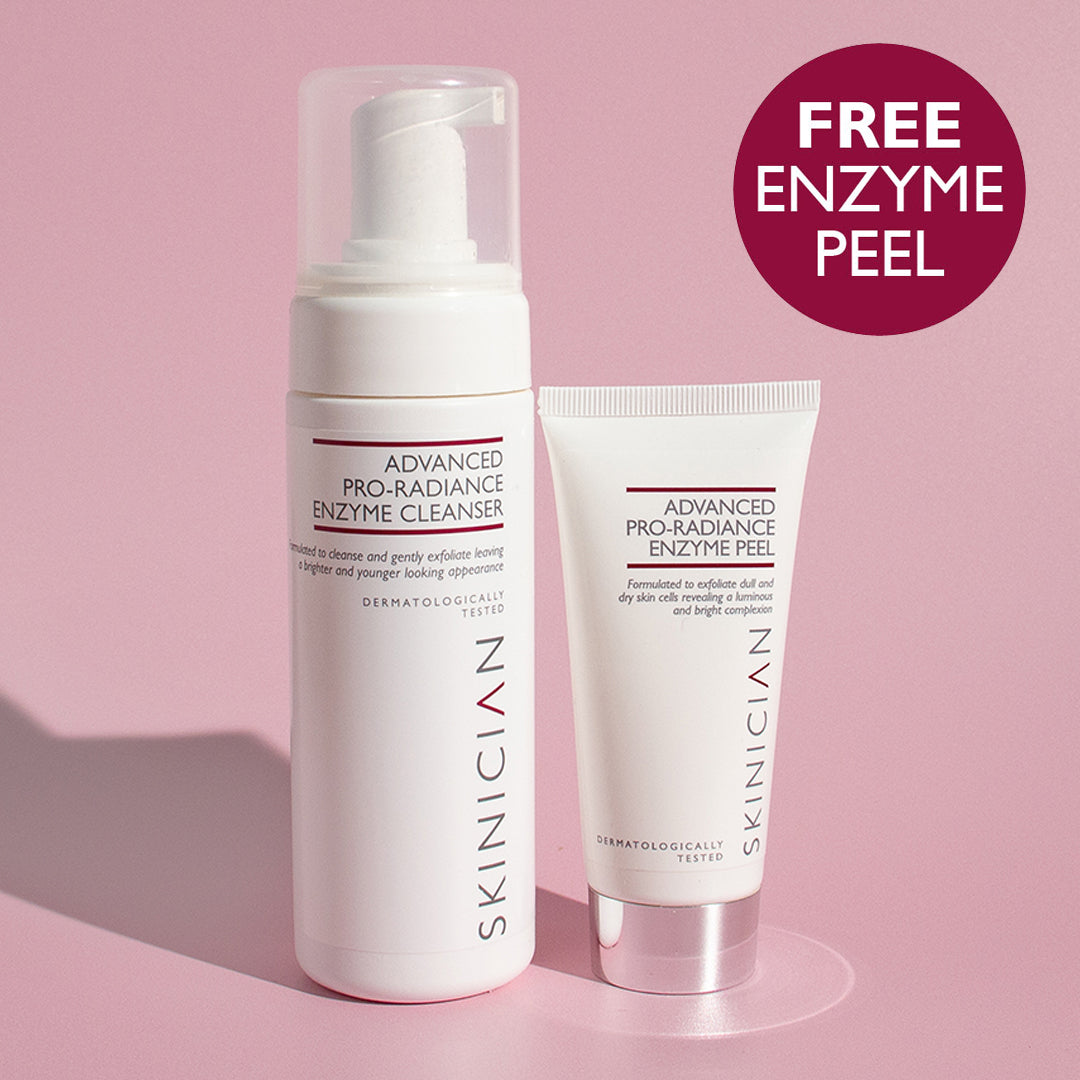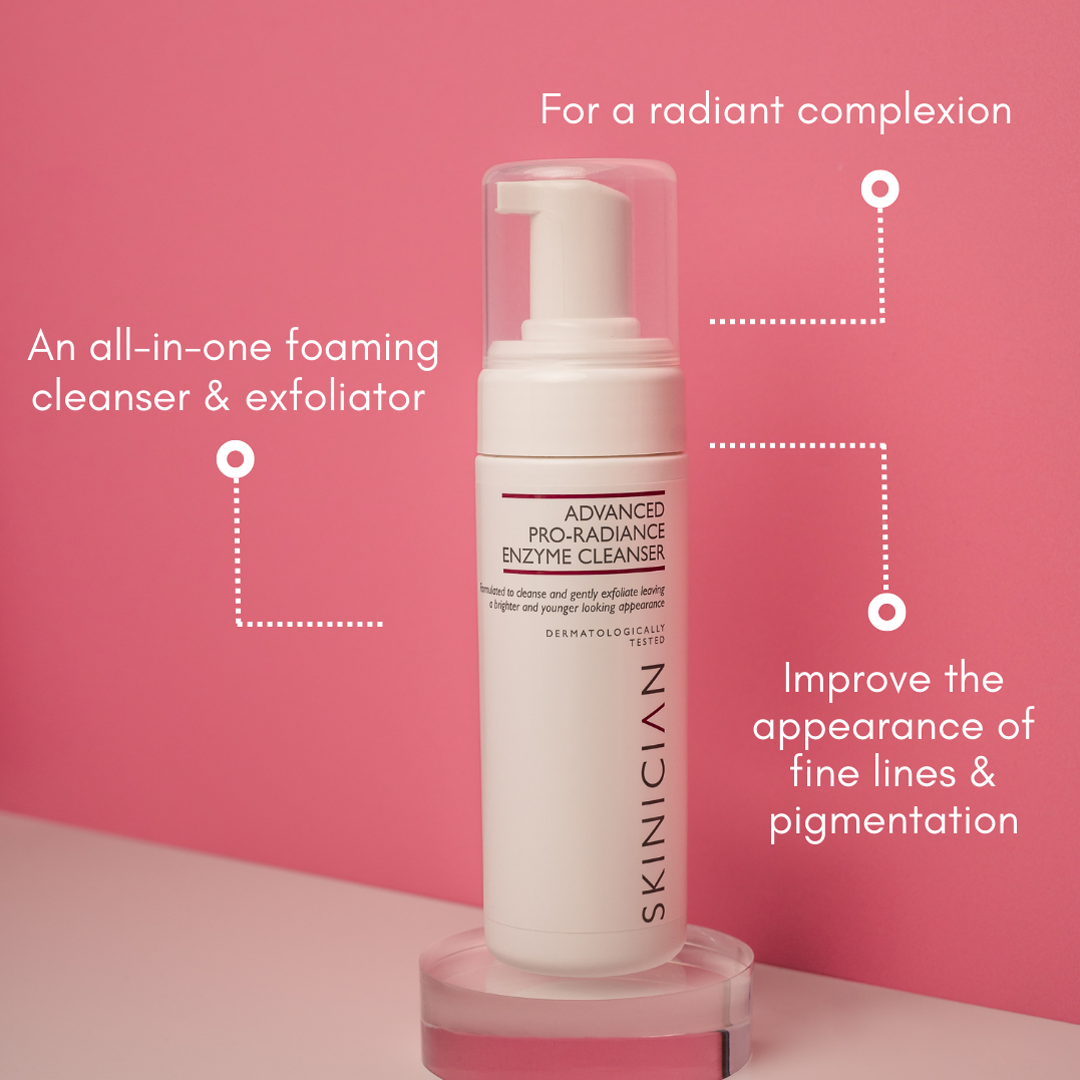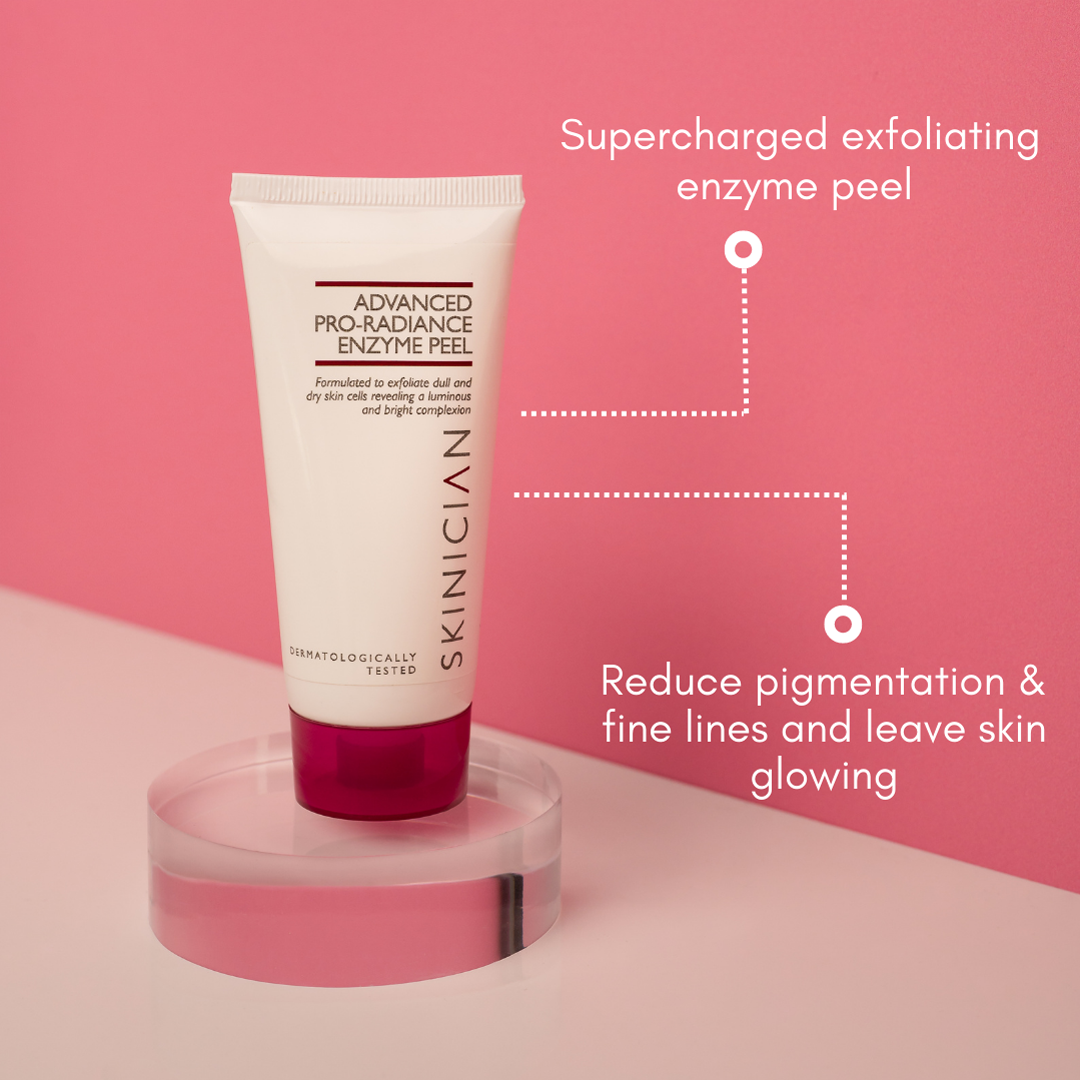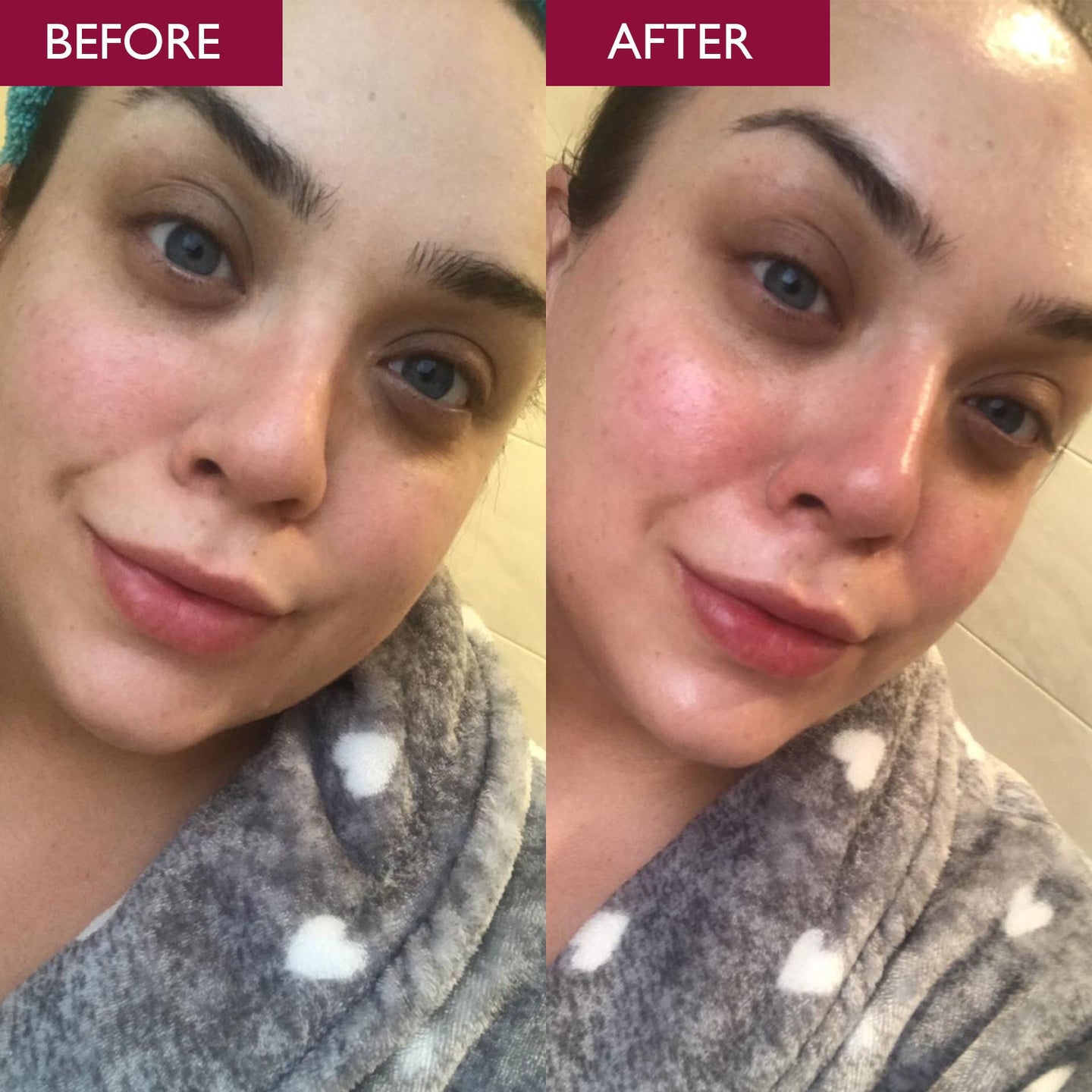 Advanced Pro-Radiance Duo
Regular price
£58.00 GBP
Sale price
£29.00 GBP
Unit price
per
Save
Sold out
Remove dulling skin cells, improve the appearance of pigmentation and promote skin renewal for a radiant and youthful complexion. With our limited offer you'll get our Pro-Radiance Enzyme Cleanser and a Pro-Radiance Enzyme Peel completely FREE!

Suitable for: Dull skin, pigmentation, ageing skin, dry skin, premature ageing, dehydration, acne-prone skin, general skin radiance

Contains:
Pro-Radiance Enzyme Cleanser
For brighter, more radiant skin, this advanced foaming cleanser for dull skin contains resurfacing ingredients such as fruit enzymes and prickly pear to gently exfoliate, to leave skin thoroughly cleansed and renewed. Used over time, you'll start to see a reduction in the appearance of pigmentation, fine lines and wrinkles. 

Pro-Radiance Enzyme Peel
Designed to exfoliate the skin at a cellular level, this AHA peel features concentrated fruit enzymes to dissolve the bonds holding dead skin cells, together with resurfacing prickly pear to reduce pigmentation and fine lines. It also includes allantoin to moisturise and soothe the skin, preventing redness and irritation often associated with acid peel treatments. Used two or three evenings a week, it will prove a valuable addition to your routine – leaving skin more bright, radiant and even, with a reduction in fine lines and improved skin tone following regular use. 

Read more about our sustainability pledge
Key ingredients:
Fruit Acids (AHAs) 

Gently dissolve dead skin cells for a mild exfoliating effect, leaving the skin brighter with a more youthful glow. 

Nepal Oligosaccharides (Prickly Pear) 

Weakens the bonds that hold dead cells together 

Decreases the appearance of lines and wrinkles 

Proven to increase cell turnover and skin luminosity by removing densely pigmented skin cells 

Proven to decrease wrinkle surface by 20% and the number of wrinkles by 13%  

Allantoin 

Soothes and calms the skin and reduces inflammation 

Protects the skin barrier and leaves skin hydrated
Do I use the Pro-Radiance Enzyme Cleanser for my double cleanse? 
We recommend using either Revitalising Cleanser, Cleansing balm or Purifying Cleansing Gel as your first cleanse and Pro-Radiance Enzyme Cleanser as your second cleanse. 

Can I use the Enzyme Cleanser on the same day as the Enzyme Peel?
You can choose to use these products together however if you do, please pay close attention to your skin's response, especially if you have a sensitive skin type. If you find that using the products consecutively is causing irritation, don't use the Pro-Radiance Enzyme Cleanser on the days you wish to use Enzyme Peel.

What are AHAs? 
AHA stands for Alpha Hydroxy Acids. AHAs offer chemical exfoliation as an alternative to physical exfoliation and work to dissolve the bonds between dead skin cells so they can be removed for a smooth, glowing complexion.  

Can AHAs be used with retinol?
If you do not have sensitive skin you can use AHA's and retinol together in your skincare routine. However we would advise that you observe what your skin can tolerate, as use of both ingredients together could lead to dryness and irritation. If your skin can tolerate both ingredients, we would recommend either alternating them on different days to help your skin build tolerance or using the Enzyme Cleanser in the morning and retinol in the evening.
Due to the exfoliating nature of some of the products in our Radiant Glow set, we recommend a gradual introduction of the products inside. You should introduce them as follows: 

2-3 times per week use the Pro-Radiance Enzyme Cleanser as a second cleanse for dual-action cleansing and exfoliating. 

Then once per week in the evening, apply the Pro-Radiance Enzyme Peel after cleansing and toning. Leave on for 10-15 minutes before rinsing with lukewarm water
Country
Delivery Information
UK & NI
Eco option - £3.95 (3-5 working days)
FREE on orders over £40
Priority - £4.95 (1-2 working days)
Republic of Ireland

£4.95 (1-2 working days)




FREE on orders over £40

Europe

£7.95 (7-10 working days)




FREE on orders over £100

Rest of World
£15 (15-20 working days)
FREE on orders over £150